18-6-2005
HOLOCAUST STORIES
III
השואה
The Miami Herald
Posted on Thu, Jan. 27, 2005
TALES OF SURVIVAL
60 years after Auschwitz

BY SARA OLKON

When the Red Army arrived to free prisoners at the Nazis' Auschwitz concentration camp in Poland 60 years ago today, the liberation held little meaning, at first, to those who had somehow survived.
Jan. 27, 1945, was simply another day in hell for people who had been isolated, forced on death marches or enslaved at munitions plants.
Liberation gave way to a new set of horrors: survivor's guilt. The knowledge that loved ones were dead or the uncertainty of not knowing. There was crippling illness. Often, they found, strangers had stolen their homes.
The Herald talked to some South Floridians who were prisoners at one time in Auschwitz, as well as a soldier who helped liberate a Nazi work camp, about the anniversary.
Warren Melgaard and Leo Rosner
Arno Erban remembers concrete rows and the clunk of heavy boots at Auschwitz.
He remembers 3 a.m. head counts and rubber clubs, icy barracks where he slept across other angry bodies, as feet kicked at his shrunken face and torso. He remembers the smell of burning flesh and hair.
Erban was sent from Auschwitz to Jaworzno to Terezin. His liberation, falling about the same time Auschwitz was freed, is a jumbled blur. There had been gunfire outside for three days and two nights.
It was sunrise when Erban and some 30 other prisoners saw tanks coming in over the horizon. They sat together in their filthy and frailed prison garb and waited. At the time, the six-foot-tall Czech-native weighed 75 pounds.
''We didn't know who it was,'' said Erban, now 82. ``Then we heard some noise, words. We knew it wasn't in German.''
Russian soldiers handed out small bags of sugar and tins of lard and brought the prisoners to a nearby hospital. The first question at the door: Are you Jewish?
Hospital staff wanted to keep the Jews and non-Jews separate, Erban said from his home in Miami Beach.
Gun battles broke out again outside the rural hospital. Doctors, nurses and most of the Poles fled. Erban and the others went to nearby farms and begged for food.
``I was liberated several times. I died several times.''
Those first minutes after the cattle car pulled into Auschwitz remain Morris Rosenblat's most vivid memory.
''Mamas are calling to their children,'' Rosenblat recalled. ``Children are calling to their mamas.''
SS guards helped select who would go to the left, who would go to the right.
His mother and 9-year-old brother went left, to the gas chamber and crematorium. He was sent right.
''I never lifted my head in Auschwitz,'' said Rosenblat, now 76 and living in North Miami Beach. ``I am sure the sun did shine there, I didn't see it.''
For the next several months, Rosenblat was dragged to different camps. His last was the Mauthausen concentration camp in Austria.
At first, Rosenblat hated the U.S. soldiers who broke down Mauthausen's wooden doors on May 5, 1945.
He hated their flushed cheeks and bars of chocolate. He didn't understand until several days later that too much food, too fast, would have killed him.
''We were so angry because they would only give us small portions,'' he said. ``All we wanted to do was eat, eat, eat and eat some more.''
Kathy Berger grew up in rural Hungary, the fourth of five children.
She didn't fear anti-Semitism until the day a horse-drawn wagon pulled her and her family to a ghetto in Kisvarda in the spring of 1944.
A few weeks later, they were crammed into a cattle car and taken to Auschwitz. Her parents were selected for death, her siblings all for work.
Berger was able to find her two sisters, Alice and Edith, almost immediately.
Edith was seven-months pregnant at the time, but a loose cloak covered her belly.
A doctor among them later delivered her baby -- a daughter -- and killed it to protect her mother's life.
In late April 1945, they were in a work camp in northern Germany when some SS guards told the sisters they were free. When the guards left the camp, the women ran and hid in a nearby forest.
British soldiers found them a day or so later and offered them bread.
''There was no happiness,'' said Berger, 77, from her home in Aventura. ``Now you have to face it.''
The shock of losing her family left Halina Laster temporarily paralyzed from the waist down.
The cocksure daughter of a textile executive, Laster lost her parents, two brothers and the rest of her extended family to the Nazis. Her first husband died on a death march from Auschwitz.
From May until December 1944, Laster dug ditches, cleaned toilets and stocked potatoes.
Later, she was sent to an airplane parts factory. Then she was moved to another. She had to trudge through cold, wet mud for three days to get there.
By the time the Swedish Red Cross arrived at her work camp near Hamburg, Laster had long since stopped caring about her life.
On April 28, 1945, Red Cross workers put her on a train to Denmark.
When it was time for her to get off, her legs stopped working. She was carried off in a stretcher.
''This was psychological,'' said Laster, now 82 and president of the 300-plus member Pines Century Holocaust Survivor Group at Century Village in Pembroke Pines.
'At the moment that we were arriving in Denmark, I saw relatives kissing each other. I said to myself, `No one is there for me, so why do I even bother?' ''
Warren Melgaard and Leo Rosner
World War II veteran Warren Melgaard was the driver who rammed the gate at Mauthausen on May 5, 1945. A 21-year-old soldier from the U.S. Army's 11th Armored Division, Melgaard was a middle-class kid from Chicago, someone used to ``clean sheets on the bed.''
Nothing prepared him for what he saw.
''I saw all these people falling down dead while I was there,'' said Melgaard, now 80 and living in South Miami-Dade. ``They lined up to touch the tank.''
He recalled ''that smell,'' something that reminded him of a slaughterhouse back in Illinois.
He slumped down in the tank and cried.
Leo Rosner, now 75 and living in North Miami Beach, was at the camp that day.
''They looked very young and beautiful, beautiful,'' Rosner said of the American soldiers. ``We kissed them. We grabbed their hands.
''They were afraid of us in a way,'' Rosner recalled. ``It was like they were in the jungle and we were animals.''
Melgaard and Rosner first met in 2003 at an event organized by the Holocaust Documentation and Education Center in North Miami Beach.
These days, they get together often.
Jan. 30, 2005
Forms of heroism
Meir Ronnen, THE JERUSALEM POST.
HANNAH SENESH: Her Life and Diary
Foreword by Marge Piercy
Preface by Eitan Senesh
Woodstock, Jewish Lights
315pp., $24.99
OSKAR SCHINDLER: The Untold Account of His Life...
By David M. Crowe
Basic Books and Westview Press
738pp., $30 paperback
Two men who between them saved thousands of Jews from death at the hands of the Germans were anything but saints.
Both were master manipulators with an eye for the main chance. One was a Sudeten German, Oskar Schindler, who began his checkered career as a small-time agent for the Abwehr (German Military Intelligence), and who eventually secured the survival of some 1,200 Jewish slave laborers working in his wartime enamel/munitions factory.
The second rescuer was a Jew from Cluj in Hungarian Transylvania, Rudolph Kastner, who, as a self-designated representative of the Jewish Agency, successfully negotiated a transport of over 3,000 prominent Jews from Cluj, and their ultimate transfer from Bergen Belsen to the safety of Swiss labor camps.
Kastner, who survived the war to become an icily imperious senior official in the Mapai-dominated Ministry of Trade and Industry in Jerusalem, was murdered by a trio of Israeli nationalists after Judge Benyamin Halevi accused him of having sold his soul to the devil.
Schindler, hounded by his fellow Germans as a traitor, survived only thanks to the Jews he had saved. He became a devotee of Israel, and after he died in 1974, was buried in Jerusalem.
Tens of thousands of Israelis descended from those saved by Schindler and Kastner owe a tremendous debt to these two men. David M. Crowe, in his meticulously researched book, reveals that Kastner and Schindler actually met on two occasions. Schindler wanted information about Jewish aid. Kastner was too suspicious of him to tell him anything.
After Schindler died, one of his numerous girlfriends collected all his papers and put them in a box and a suitcase. After she herself died, her son gave author Crowe the first look at the thousands of documents. Crowe also mined Czech and Gestapo files on Schindler, as well as the war crimes dossier on Amon Goeth, the maniacally murderous SS man in command of the Plaszow camp, who Schindler often managed to outwit.
The main parts of the Schindler story as depicted by Thomas Keneally and Steven Spielberg are widely known and remain mostly intact here; the impression of Schindler as a selfish bon vivant who eventually found his soul remains untouched.
Schindler wanted to keep his factory going in order to make money and avoid being conscripted, but gradually came to admire the ability, honesty and humanity of his Jewish slaves. Toward the end of the Reich, his one aim became to save their lives, and he spent the last of his money keeping them fed. And not a single usable shell casing left his munitions plant.
Crowe's book, Oskar Schindler: The Untold Account of his Life, Wartime Activities, and the True Story Behind The List also reveals that there were two other German gentile factory owners known to Schindler who went out of their way to protect their Jewish workers from starvation and murder in Cracow and Czechoslovakia. One of them, the heroic Julius Madritsch, deserves a book to himself.
Crowe's voluminous research shows that the various Schindler lists were not compiled by Schindler at all, and that several key incidents toward the end of Spielberg's film were pure fiction. Schindler did not address the SS guards prior to the arrival of the Russians; he had gotten rid of them weeks earlier by getting their murderous commander to volunteer his unit for the front, having him sign the document while dead drunk. The hapless SS men were replaced by elderly, unmotivated German reservists who deserted well before the Russians arrived.
The liberation meant life to the Jews, but Schindler and his wife Emilie were now the hunted ones. Oskar never made that mawkish farewell speech to "his" Jews which marred the end of Spielberg's movie. Schindler was, however, really given that ring made from a worker's gold filling.
He and Emilie, who had shown so much kindness to the factory's Jews and helped save the lives of a transport of women, fled the Russians in their car, penniless except for a diamond hidden under the seat. They were accompanied by a few Jews who wanted both to protect them and get away to the west. These Jews saved the Schindlers when the group was overtaken by the Russians, but the Russians took the car (and the hidden diamond).
Nothing went quite right for the Schindlers after the war, despite help from a number of their workers and various Jewish groups. They emigrated to Argentina, but Oskar again deserted his wife, returning to Europe. Later, Oskar, a serial adulterer, was incensed to hear that Emilie had taken a Latin lover half her age.
HANNAH SENESH (1921-44), an attractive Hungarian-born young Zionist glad to leave anti-Semitism behind her, became a young member of Kibbutz Sdot Yam. In 1939, she sent her widowed mother a visa to enter Palestine, but it arrived too late for her to leave.
In 1944, Hannah returned to Budapest as a British officer, and was shot as a spy by an ad hoc Hungarian firing squad shortly before the liberation. Marge Piercy's book, Hannah Senesh: Her Life and Diaries, records her youthful, idealistic diary entries and letters (translated by Marta Cohn), and also much of her poetry, which she began writing in Hungarian at age 12. The later poems were written in Hebrew.
But the most dramatic parts of the book are accounts by two other Jewish parachutists, and her own mother's description of her meeting with the Hungarian officer who had just murdered Senesh.
Commissioned a "section officer" in Britain's wartime WAAF (women's auxiliary of the Royal Air Force), Hannah impressed all who met her, from partisans to fascists. Admiring British and American officers and NCOs at an Italian airfield were amazed to see her donning a parachute, for she was the only woman they had ever seen getting ready to jump into Hitler's Europe.
Hannah was also the only woman among the 32 Palestinian Jewish officers parachuted into Eastern Europe in 1944; their mission was to secure the survival of the remnant of European Jewry. Seven of them did not return alive. They are buried together in Jerusalem.
The other Palestinian parachutists did their best, but were mostly on the run from informers and German search parties, and so did not achieve much.
A notably successful exception was Yugoslav-born Reuven Dafni from Kibbutz Ein Gev, whom Hannah had persuaded to join the unit. On March 4, 1944, they jumped together into Yugoslavia, and after a heroic trek and several firefights as part of a partisan group, parted company as Dafni went west towards Tito's forces and she set out for Budapest. As they said goodbye, she handed Dafni a poem she had written in Hebrew the night before.
Dafni once told me a less sanitized version than the one he records in a memoir excerpted in this book. He said he thought her wonderful but crazy; who wanted poetry in the middle of the night in enemy territory? As she left, he threw the piece of paper away and set off in the opposite direction. But after some 50 meters, his conscience got the better of him and he returned to approximately where he had left her. Luckily, he found the paper stuck to a bush and put it in his pocket. It was the sole copy of her famous poem which begins Blessed is the match which is consumed in the kindling of the flame. Hannah had written her epitaph.
On her way into Hungary with partisans who later betrayed her, Hannah fell in with two other parachutists from her unit, Cluj-born Yoel Palgi and his radio operator Peretz Goldstein, who had been dropped with a pair of anti-Semitic British officers (who didn't know that their own radio sergeant was also Jewish). In an extract from Palgi's own memoir, also reprinted in this volume, he describes how, when imprisoned in the same jail as Hannah, he heard of her capture and later of her death.
Palgi and Goldstein at first fought together with a partisan group, and when overheard speaking Hebrew, "confessed" that they were not real Britishers, but Welshmen. They made it into Budapest, where Palgi learned that the deportations of Jews had been expedited by Eichmann and the ferocious anti-Semitism of the newly installed fascist Arrow Cross government.
AND NOW we return to Rudolph Kastner. The following story is from Palgi's book, but not quoted in this volume.
Palgi, not knowing what else to do, reported to Kastner, who was horrified to learn that a British officer had entered his Budapest office. Kastner shouted at Palgi that his plan to save a Jewish transport would come to nothing if he was arrested by the Germans for meeting with British officers. He demanded that the Palestinians give themselves up to German intelligence, telling Palgi to say he was a civilian sent by the Jewish Agency. Palgi was also dismayed to learn that his parents, prominent in Cluj Jewish affairs, were not included in Kastner's transport.
With understandable misgivings, Palgi actually gave himself up. A German colonel, perhaps sensing the way the war was going, told Palgi and Goldstein that he would not arrest them, and that they should use his name as protection until it was decided what to do with them. Palgi emerged from the Wehrmacht office mightily relieved, only to be picked up a day or so later by the Hungarian secret police (who, it occurs to me, may have been tipped off by the German officer).
HANNAH MEANWHILE had been horribly beaten and tortured, and had a front tooth knocked out. The Hungarians were sure she was a radio operator, and wanted her codes, but all she told them was that retribution was near and that they had better make sure she survived. The Hungarians then arrested her mother, who had no idea until then that Hannah was back in Budapest.
Palgi and Goldstein were also savagely beaten in the same jail, but did not talk. Oddly enough, the trio were otherwise treated as officer prisoners. Palgi records that the sadistic Hungarian officer in charge of the jail quickly came to admire Hannah's fearless demeanor, and even listened to her criticism of fascism and anti-Semitism; he regularly came to chat with her in her cell.
In October 1944, Hannah was tried in court and convicted of spying, but was not sentenced. Her courageous mother, Katherine Senesh, records in the third memoir in this book that she was not allowed into the courtroom. Shortly afterwards, when Katherine came to visit her daughter in the prison, a young Hungarian judge advocate captain named Simon, who had kept her waiting, told her that Hannah had just been executed. Captain Simon had cruelly taken this decision himself. Other prisoners reported to Palgi that Hannah was tied to a stake and, after refusing a blindfold, was shot by three guards. She was 23.
Soon accused of murder, Captain Simon vanished, taking all the Senesh files with him. They were never recovered. Katherine was sent on a death march, but escaped and survived. So did Palgi, after jumping from a train taking him and Goldstein to Oranienburg concentration camp, where Goldstein died.
After the war, an unrepentant Amon Goeth was hanged. Palgi became head of El Al. The only one in this story still alive, Reuven Dafni, who had linked up with Tito's Jewish deputy Moshe Pijade, became an Israeli diplomat and eventually deputy director of Yad Vashem, an organization which planted a Schindler tree but never officially acknowledged Oskar Schindler as a Righteous Gentile.
The writer is a veteran journalist and art critic at The Jerusalem Post.

Friday 25-2-2005
Reviewed by Robert Stewart
How much of a saint?
Oskar Schindler
David M. Crowe
Westview Press/ Perseus, 766pp, £19.99, ISBN 081333375
Most biographies are written against a sketchy background of historical events drawn with just enough broad strokes of the brush to provide context for a life. Martin Crowe's book, apart from the affecting last chapters on the autumn of Schindler's life, is just the opposite. The milieu in which Oskar Schindler, the famous saviour of Krakow ghetto Jews during the Holocaust, operated is presented in exhaustive and brightly lit detail, while Schindler himself haunts the pages as a shadowy figure, elusive to the eye. The explanation is twofold. Crowe's indefatigability as a researcher is beyond question. But Schindler was a minor figure in the great scheme of Nazi things and the evidence on which to build a biography is flimsy and bafflingly inconclusive. The greater part of it is to be found in those most tricky of source materials for the historian, personal memoirs and other after-the-event accounts, not least from Oskar himself. The second reason is that Crowe has not really set out to write a biography at all. His book is an investigation of the question whether Schindler is rightly to be considered a hero worthy of Jewish beatification as a 'righteous Gentile' and if the answer is yes, why and how did he pull it off?
Running through the book is a commentary on the versions of Schindler known to millions from Keneally's biographical 'novel' and Spielberg's film. Viewed as history, the film comes off badly. Take two key episodes. Spielberg, following Keneally, makes Schindler an eye-witness of the massacre of the children in the Kinderheim in the Krakow ghetto in March 1943. He almost certainly did not witness it. And though there may be little doubt that the event shocked him deeply, there is no evidence that it was a road-to-Damascus moment, transforming him into a warrior against the Holocaust. Nor did the famous scene in which Schindler dictates the names of 1,000 Jews to be saved from the death camps by removal from Krakow to his factory in Moravia ever take place. Indeed, Schindler played no direct part in the drawing up of the list.
The fact remains that without him there would have been no Jews left in his Emalia enamel works to save. Schindler was a businessman who was in Krakow to make money, and make money he did. Like other businessmen, he employed Jews, in the beginning at least, because they were the cheapest labour on the market. But the Schindlerjude who called his factory 'Paradise' did so with good reason. Schindler may have treated them with a measure of dignity and fed them well because a healthy workforce was a productive one. Whatever his motive, good health saved many of them from the grasp of the Nazi death squads and transportation from the Plaszow camp — set up on the outskirts of Krakow when the ghetto was closed in March 1943 — to the gas chambers.
Although he was recruited into German intelligence as an Abwehr agent in the Sudetenland in 1936, Schindler seems never to have been infected with the ideological or racist fanaticism of Nazism. Along with other Sudeten Germans he hated the high-handed brutality of the Reich officials in Czechoslovakia and that early resentment may have been formative. Three arrests at the hands of the Gestapo between 1941 and 1944 may also have left him with a thirst for vengeance. His work as a spy had brought him contacts with anti-Hitler elements — not only in the intelligence service, but in the army. When the time came Schindler was rich enough and well-connected enough to protect his Jewish employees. Crowe wonders whether after Stalingrad in 1943, when German realists began to expect defeat in the war, Schindler, like others, may have taken care of his reputation in a post-Nazi world. His wife thought it was so. What mattered most, perhaps (even Crowe's exhaustive research leaves questions of motivation in the realm of surmise), was that Schindler's factory stood right against the Krakow ghetto. He heard the shootings and the wailings. He smelt the rotting flesh. He had had Jewish friends as a boy and, stirred by a gradually awakening conscience, his humanity asserted itself. 'He found moral comfort,' Crowe writes, 'in his association with his Jewish workers, who clung to their ancient faith and cultural traditions in the midst of absolute horror.' By the end of the war, he had become inseparable from the Schindlerjude, made one with them in 'a unique symbiosis'.
Some of the background events in Crowe's book are overdrawn and the weight of detail can be overwhelming. Readers who are attracted to the book by a curiosity to discover 'the real Oskar Schindler' will find that a fog still veils him in mystery and that many of Crowe's judgments have to be taken on faith. They may also find themselves grateful to the author for having provided so close an account of Nazi operations in the 'racial laboratory' of occupied Poland. In these Auschwitz memorial days we are filled with tales and images of Jewish deaths. Crowe's book honours the heroism of Hitler's working Jews in life.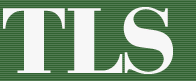 The TLS n.º 5319, 11-3-2005
Biography
Gordon F. Sander
THE FRANK FAMILY THAT SURVIVED
298pp. Hutchinson. £17.99.
0 09 179488 9
Like Anne Frank's family, whose name they shared, Gordon F. Sander's were German Jews who fled to Holland in 1933 to escape the Nazis, and like Anne Frank's family, they went into hiding in July 1942. Sander's family survived, and read in amazement Anne Frank's diary, which so closely mirrored their experience. Although Sander's story is both moving and important, he seems inhibited in its telling by the other Franks' fame.
The question underpinning this book is why one family survived while another did not. Sander's mother Dorrit, her sister Sybil and their parents Flory and Myrtil Frank skirted terrifyingly close to danger. The very day they went into hiding (Myrtil telling them "Now we must disappear"), the Nazis carried out a lightning raid that all but cleared Amsterdam of its Jews. Their hiding place was no 'secret annexe" but a normal, three-room flat in the Hague owned by Dorrit's Dutch teacher, Annie van der Sluijs, who, with her sister Tine (Myrtil's mistress), helped the Franks stay hidden. In between their visits, Myrtil, astonishingly, left the flat to buy food at local shops. In 1943, Sybil had to leave the flat too, for a lifesaving operation, maintaining her false identity under anaesthetic.
Still, these onderduikers (the Dutch term for "people who dive under", among them 25,000 Jews) evaded the Nazis. Anne Frank's family were betrayed in August 1944. Sander's family only narrowly survived that year's hongerwinter and three months after the Soviets had liberated Auschwitz and rescued Otto Frank, they marked their thousandth day in hiding. They finally came out in May 1945, walking the streets like zombies and gladly accepting gifts of spans and chocolate from the Allied soldiers, only to find that Flory's mother had been murdered at Sobibor, while Dorrit's fiancé had died at Auschwitz. Sander's prose is clumsy, but the story he tells is both gripping and powerful in its own right and a haunting adjunct to that of the other Franks.
SAMANTHA ELLIS

So beautiful and young, finding ways to survive

Reviewed by Gabriella Gershenson
Running Through Fire
How I Survived the Holocaust
By Zosia Goldberg, as told to Hilton Obenzinger
MERCURY HOUSE; 188 PAGES; $15.95 PAPERBACK
In a Holocaust memoir, the question being answered is "how": how I escaped, how I survived, how I went on. Yet there exists another question that is equally pressing but impossible to answer. The question is "why." Why did I survive when the others did not? "Running Through Fire," the memoir of Zosia Goldberg, bears the subtitle "How I Survived the Holocaust." She rarely asks why, only pausing on occasion to marvel at the odd mixture of luck and circumstance that allowed her to live.
When the Germans invaded Poland in 1939, Zosia Goldberg was a 21-year-old urbanite accustomed to a carefree life. "We went out to the nightclubs and cafes. Life was just tremendous in Warsaw. Everybody lived like it was the last days of Pompeii." Goldberg was one of a community of assimilated Jews who, for the most part, were fully integrated into secular society. Her father, Mieczyslaw Goldberg, was the highest-ranking Jewish civil servant of his time, highly respected and consistently mistaken for a gentile. Photos of Zosia show a stunning, cultivated woman who, like her father, was often taken for a gentile. "With my dark eyes and hair, I never heard that I was a Jew. They called me a Gypsy instead -- admiringly!"
This and the fact that Goldberg spoke Polish without a trace of a Yiddish accent -- a telltale trait that condemned many Polish Jews -- gave her an escape route of sorts. Once the fate of the Jews had become clear to her, Goldberg paid for herself and her mother (who survived the war separately from her daughter) to be smuggled from the Jewish to the Aryan ghetto. Once inside, both women assumed gentile identities. On the advice of a friend, Zosia got herself arrested so that she would be sent, along with the other young Poles, to Germany's forced-labor camps. There she posed as a Polish-Ukrainian orphan, hiding her Jewish identity until the end of the war.
From the ghetto to the labor camps, it is virtually impossible to count the number of times Goldberg could have been killed. It is equally difficult to say how she escaped death each one of those times. Certainly, she was extremely lucky and possessed of bravery that bordered on recklessness. But she also understood human nature. Goldberg had an uncanny ability to instantly read people and situations and knew how to position herself in order to maximize her chances of survival. She recalls a brutal interrogation by the overseer of a Nazi labor camp. " 'You are not Polish! Who are you?' He beat me without stopping. ... All of a sudden, I reminded myself of what the Gentile engineer had advised me: Never admit anything if they beat you. As a matter of fact, if a German beats you up and you don't fight back, that means that you are Jew, that you are scared. A Gentile always strikes back."
Goldberg's acute self-awareness extended to her charms, which played a softer yet vital role in her survival. As a young woman, Goldberg was never naive or coquettish, but fully aware of her appeal and the power it afforded her. She explains early on, "I was beautiful and very young. So wherever I went they were always opening doors for me. I had this kind of luck. Wherever I went, I found help."
Goldberg's extraordinary story is made all the more powerful by her matter-of-fact delivery. "Running Through Fire" is an oral history, arguably the memoir in its purest form. The text is transcribed from several conversations between the subject and her nephew, the poet, critic and novelist Hilton Obenzinger, who initiated the project for the purpose of preserving his family history. (Later he was encouraged to pursue publication for a broader audience.) Obenzinger takes an unusual approach in chronicling his aunt's story. Rather than including his observations as the interviewer in this testimony -- descriptions of Goldberg's storytelling manner, the multiple questions that surely saturate the original tape -- he leaves himself out of the text entirely. The book reads as one continuous, unprompted monologue. Obenzinger notes in the preface, "I prodded some, but once she began to talk the problem was rarely faulty memory, but a rush of details, the confluence of so many sub-plots with the immensity of the brutality, ugliness, pain."
In the context of the Holocaust memoir, the unvarnished expository style of oral history has particular impact. Goldberg's story is immediate and relentless. From beginning to end, one horror is layered atop another with none of the opportunities for narrative buffers that a written memoir permits. She describes the Warsaw ghetto: "There were cadavers all over, their skin bursting open. They looked like lepers. They were covered with papers, smelling. Rats were eating them." The unmitigated, "real time" aspect of the transcribed testimonial gives Goldberg's story an artless veracity. The unique, unforgettable power that it imparts to her story, and to all stories of survival, is particularly important now that the public is said to tire of hearing yet another Holocaust tale. •
Gabriella Gershenson is a food columnist and a critic in New York City.
Fri., May 06, 2005 Nisan 27, 5765
Atrocity's genetic roots
By Ada Lampert
"Hamasa shel Regine el hashanim hashotkot" ("Regine's Journey Back to the Silent Years") by Rifka Papo, Yad Vashem Publishing, 122 pages, NIS 69
The village where I live has a small shop that sells clothes and gifts. Its survival depends on the willingness of young girls and women to browse and buy there. The owners carry a certain grudge against me, because I do not like shopping and almost never come. One day, however, I suddenly had a rare opportunity to hurry to the store, to buy a book by Rifka Papo, on sale there at half-price. Rifka Papo also lives in the same village; she and I are friends, but I never knew anything about her childhood. I rushed to the store as soon as it opened and bought the book. After two breathless hours, agitated and plagued by various thoughts, I finished reading the book, feeling an urgent need to talk - or at least to write - about it.
"Regine" is the author's childhood name. She was born in Belgium in 1941 to a large and extended family and came to Israel in 1949 with only her brother. Her new environment - the relatives, Youth Aliyah (the Zionist youth immigration project), the kibbutzim where she was sent to live - were all silent about what happened back in Europe. Her childhood thus became a black hole that occasionally emitted bursts of intense feeling: loss, guilt, disconnectedness, nightmares, hesitant questions.

This slim, modest book, which the reader avidly consumes and is then consumed by for days, presents with documentary restraint a timid, wavering attempt to answer two questions: How and why did evil overwhelm and kill the author's nuclear family - a grandmother, parents and three children - and how and why did goodness come along and save little Regine and her brother, Max?

The journey begins in archives, which reveal little and conceal much; it continues in correspondence with officials in small Belgian towns; it takes off in a dramatic gallop when cousin Michel is sent back to tour the rural regions of those terrible years, where he finds people who, 60 years later, still remember the story of this Jewish family; and it becomes a truly soul-shaking ride when little Regine begins to correspond with the daughters of the family that rescued her and with the daughters of neighbors who witnessed what occurred. And it opens a gaping hole in the reader's stomach when she herself heads to Belgium.

A story veiled in darkness begins to come to light: The Belgian Madame Meyer, an enterprising Amazon with her finger in every pot, had wheelings and dealings with Regine's father up until 1941. When the threat to Jewish life became severe, she suggested that he hide in a house located on the outskirts of her remote village. He did, taking his mother, wife and son with him. "Little Regine" - a nickname from those years, which people who love her still use - was born there. The hideout was so small that the grandmother had to spend her nights in the cellar of their benefactors' house.

But "business comes first," Madame Meyer must have said to herself: Coveting the grandmother's treasures, she informed on the entire family to the authorities. An army truck with Belgian policemen came in April 1943 to the small, neglected house on the mountain slope. The Jewish family was loaded onto it. Regine's mother asked Madame Meyer to take her two babies, along with a ruby ring, for safekeeping. The whistle-blower agreed, and their lives were saved.

Condensed questions

The book's two questions, about the evil that annihilates and the goodness that saves, are both condensed into the same woman. This modest work proposes an excellent answer to the big questions weighing on the human world: Where does evil come from? What about goodness? Is the Holocaust the embodiment of absolute evil? Are the Germans different from other people?

Allow me to make a momentary digression to the research on evil conducted by Harvard Prof. Richard Wrangham, a leading specialist in chimpanzees. Wrangham has for years been documenting wars between territorialist tribes of chimps. Occasionally, the animals form "patrol" groups, silently cross over into a neighboring tribe's area and seek out a lone victim. They attack it savagely and lynch it, subjecting the animal to a prolonged death by repeated, ecstatic blows. Then they mutilate the corpse and, as a matter of routine, cut off its genitals. Although they normally eat monkey flesh, they do not eat the victim in this case; they simply take pleasure in killing it.

Intriguingly, Wrangham argues that the chimpanzees enter a collective mental state; individual personalities disappear into a collective entity caught up in a murderous frenzy. When the moment is over, the chimps go back to being their regular "selves," each unique and largely sovereign.

Chimpanzees and humans have shared origins. As a result of separate evolutionary processes unfolding over some 6 or 7 million years, the two species now differ from each other in about 1-2 percent of their genetic material. And they have a few things to teach us. For example, it is quite common for an orphaned baby chimp to be adopted by another lactating mother. An orphan chimpanzee will never be allowed to starve, as sisters, aunts and neighbors come to its rescue.

Like in Regine's story, the chimps possess both an awful (absolute?) evil as well as a nurturing compassion. Most importantly, the two exist in every single chimpanzee, as they do in every single human being. Their respective amount might vary, but good and evil - shaped by the contingencies of time and circumstance, education and conformity - are destined to play a part in the life of every man and woman, in Germany and in Belgium, in Israel and in Timbuktu.

When Regine meets Madame Meyer's daughters eventually, they are all sweetness, calling her "our sister" and praising their mother's generosity in raising her. One of them, a physically disabled woman in a wheelchair, even asks to be acknowledged as one of the Righteous Among the Nations (a title granted to non-Jews who risked their lives to save Jews during the war). The other women in the village, however, remember two toddlers who were always hungry, going from door to door in their rags to ask for food. The neighbors also know that Madame Meyer was more informer than savior.

To the conclusion I have drawn from Wrangham's studies about our innate good and evil, I want to add the work of Prof. Robert Trivers, one of the most original of evolution scholars. Trivers believes that the ability to deceive ourselves and to don different outfits and disguises at will was favored by natural selection to serve the complex social needs of human beings. The evil Belgian dons the dress of a virtuous disabled person; undoubtedly, she believes in her own goodness.

Such a modest book - and such an impressive one.
Prof. Ada Lampert is a scholar of evolutionary psychology at the Ruppin Academic Center.
HAARETZ Fri., May 06, 2005 Nisan 27, 5765
Of hardship and hope
By Lydia Aran
"The Choice: Poland, 1939-1945" by Irene Eber, Schocken, New York, 229 pages, $23
This lovely and touching book is an important new addition to Holocaust literature. Its heroes are the victims of what the author, with bitter irony, calls "smaller" or "less significant" events, or "relatively modest episodes" in the chronicles of Nazi horror - fragments that have barely found their way into Holocaust history books.
Eber's family was only one of countless innocent Jewish families whom the German ethnic cleansing of 1938 left suddenly destitute and doomed to a long period of physical and emotional anguish. Torn from their home and deported from Germany, the Geminders found temporary refuge with relatives in a small Polish town, Mielec. Soon afterward, Mielec was captured by the German army, and the Jews' usual hardships - to which they had long grown accustomed - were replaced by hunger, fear and loss of control. In 1942 all the Jews of Mielec were rounded up in the village square. Those who survived the arbitrary killing and torture committed there were asked to march - men, women and children - toward the Sobibor concentration camp, then in the last stages of conversion into a death camp. The marchers were detained for days, sometimes months, at villages, towns and abandoned ruins on the way, their pace regulated to match the building of the Sobibor killing machine.

The author, then 12, describes with amazing credibility and detail the fear and despair, hunger and cold the marchers suffered as they made their way along makeshift roads, in freight trains and at temporary shelters. She then comes to her own solitary escape from what seemed to be their last stop on the way. She survived the last two years of the war hidden in the chicken coop of a merciful Polish family.

Eber's narrative is laced with retrospective comments, conveyed from the perspective of age and experience and also, perhaps, from the perspective of the Chinese wisdom that she has been studying and teaching for decades (she was a professor in the East Asian studies department at the Hebrew University of Jerusalem). At the same time she reconstructs, with as much care and precision as possible, the events of the years 1939-1945 as seen through her own child's eyes, along with her real-time responses to them. Certain of her observations resonate in my memory, and probably in the memory of other Holocaust survivors: for example, how the deportees were able to maintain a certain routine even after the collapse of their familiar world; how hunger, thirst, violence and the sudden disappearance of people - people who only hours earlier had been part of the same human environment - gradually came to be perceived as normal occurrences; and how at each stage of the journey the preceding stage, for all its horrors, seemed like a lost paradise. Many of us will also identify, or at least empathize, with Eber's confession of her own selfishness and lust for life, which in the end outweighed her scruples and allowed her to escape, leaving her family behind.

Fascinating account

The book's documentary importance lies, among other things, in the detailed and fascinating account of daily life in the occupied Jewish town before the deportation, as captured by the keen senses and excellent memory of the author, from the standpoint of a child from the ages of 9 to 12. Unlike the one-dimensional accounts found in history books or the nostalgic distortions common to the literature of the shtetl, the author paints a picture of a multidimensional reality - a picture that is sharp and focused, but also personal and at times even intimate. She describes a life of hardship, fear and distress, but also of warmth, hope and occasionally even grace.

Unlike many other writers of Holocaust literature, Eber is well aware that she and her friends, in addition to being the victims of a horrible catastrophe, were at the time also adolescents, subject to all the thrills and torments of their age. She writes in great detail of relationships within the family, of the girls' friendships and rivalries, dreams and fantasies, of their interrupted education and their introduction, at times brutal, to the facts of life.

In reflecting on how the Holocaust affected her life, Eber, like many other survivors, repeatedly turns to the guilt she feels for abandoning her family and for staying alive when so many others died. The question "why me?" is widely debated in survivor memoirs and, as it does here, often leads to speculation about the meaning of survival and the duty and responsibility it entails. Using passages from the letters, diaries and poems she wrote in that period, Eber documents her thoughts and feelings as a 16-year-old: After the liberation, confused about her identity and still in the grips of her borrowed Catholic persona, she even thinks about becoming a nun and leading a peaceful life devoted to a higher purpose. Under the influence of other young Jewish survivors, she also briefly considers immigration to Palestine, but is soon disillusioned with her youthful idealism. A long visit to relatives in Germany gives her a first, sweet taste of the world.

She discovers her own attraction to intellectual pursuits and makes the second fateful choice of her life, abandoning the idea of the convent and postponing immigration for a more appropriate time. Having once again overcome her pangs of conscience for leaving her family, she seizes an opportunity to sail with a youth group to the United States. There, in another "transitional" phase of her life, she goes to school, raises a family, and after earning her Ph.D. in California, decides to pay off her debt to her dead father and go to Israel.

In a lovely and poetic passage that ends the book's first part, Eber uses the persimmon as a metaphor for the sense of transience that her past experiences have imprinted on her psyche forever. Even Jerusalem, her home for many years and the place where she enjoyed considerable academic success, is only a way station. Virtual Jerusalem, the one she remembers from a childhood picture and from a hymn her father used to sing, is closer to her than the real city where, like any other place in the world, she will always be a stranger.

What perhaps makes "The Choice" an especially moving book is its restrained tone. It never shouts, not even when dealing with a horrific reality. Eber's palette is made up of pastels, and still she manages to tug powerfully at our minds and hearts.

Anyone who has tried to record his experiences will identify with the author's remarks about the unreliability of memory and the danger of trying to translate a life into words. Eber meets this challenge with courage, with talent and with laudable success.
Lydia Aran's book "Buddhism" was published by Dvir.
FRANKFURTER RUNDSCHAU
Dokument erstellt am 17.01.2005 um 16:24:13 Uhr
Erscheinungsdatum 18.01.2005

Leben im Schatten des Todes
Damals waren sie Kinder - Zeitzeugen berichten über den Holocaust in der Ukraine
VON SUSI BOXBERG
Boris Zabarko: Nur wir haben überlebt, Holocaust in der Ukraine. Zeugnisse und Dokumente. Dittrich Verlag, Köln 2004, 469 Seiten, 24,80 Euro.
"Wie lange wir in der Grube saßen, weiß ich nicht. Ich erinnere mich nur, dass viel geschossen wurde. (...) Aber ich fühlte weder Kälte noch Hunger noch Feuchtigkeit. In der Dunkelheit ging ich zu dem Iwanowezki-Wäldchen, von wo die Schüsse gekommen waren und sah die Gruben. Ich hörte Schreie von lebendig begrabenen Menschen (...). Da verlor ich das Bewusstsein. Was weiter geschah, weiß ich nicht. Ich erinnere mich nur, dass ich vergeblich versuchte, aus der Grube herauszuklettern. Es gelang mir, herauszukommen und ich ging zurück auf die Felder. (...) Nur ein Gedanke kreiste mir durch den Kopf. Ich hatte zusammen mit Toten in einer Grube gelegen und war von oben bis unten mit Blut beschmiert und ausgezogen worden, wie alle anderen, die man umgebracht hatte. Aber ich lebte!"

Jelisaweta Brusch war 16 Jahre alt, als ihr dies widerfuhr. Sie ist eine Jüdin aus der Ukraine, die den Holocaust überlebte. Eine von wenigen, die heute noch leben und über die Gräueltaten von Wehrmacht und einheimischen Polizisten berichten können. Sie und 85 weitere Zeitzeugen dokumentieren in dem Buch Nur wir haben überlebt, aufgezeichnet von dem ukrainischen Historiker Boris Zabarko, eine Zeit, die sich in ihre Seelen eingebrannt hat.
Zwei Tage im September
In der Zeit des faschistischen Vernichtungsfeldzuges wurden in der Ukraine 1,5 Millionen Juden an mehr als 600 Vernichtungsstätten ermordet. Allein an zwei Tagen, dem 29. und 30. September 1941 wurden in Babi Jar bei Kiew 33 771 Juden umgebracht. Auf Plakaten waren die Juden von Kiew aufgefordert, sich zu "Umsiedlungsmaßnahmen" einzufinden. Diesem Befehl waren über 30 000 Menschen gefolgt, die zur Schlucht Babi Jar außerhalb der Stadt getrieben worden waren. Dort mussten sie ihre Wertgegenstände abgeben, sich vollständig ausziehen und in Zehnergruppen an den Rand der Schlucht stellen. Dann wurden sie niedergeschossen.

"Ich denke oft darüber nach, wie es passieren konnte, dass Vater und ich überlebten", schreibt Naum Epelfeld. "Ein ganzer Staat arbeitet gegen uns. Mit einer starken Armee mit einem enormen Gewaltapparat: Gestapo, SD, Gendarmerie und schließlich die ukrainische Polizei." Epelfeld war damals 13 Jahre. Ein Kind. Wie viele der Zeitzeugen in seinem Alter kann er all die Bilder nicht verwinden. Die Erinnerung daran quälen diese Menschen bis heute. Sie mussten mit ansehen, wie ihre Verwandten ermordet wurden. Sie litten Hunger und Kälte, waren geplagt von Läusen und schutzlos dem Fleckentyphus ausgeliefert. Sie zogen als Waisen durch ihr niedergebranntes Land, ständig auf der Flucht vor ihren Mördern. Es verwundert nicht, dass sehr viele von ihnen nach der Befreiung durch die Rote Armee weiter mit ihr Richtung Westen zogen, um Rache zu üben. Wer kann es ihnen verdenken?

Boris Zabarko, selbst Überlebender des Ghettos von Schargorod, nennt dieses Buch sein Hauptwerk, ein Gedenken an sein Volk. Es ist ein dickes Buch und der Leser ahnt, dass viel Recherche-Arbeit in ihm steckt, denn der Umgang mit dem Holocaust ist in der Ukraine noch heute ein Tabu. Erst Anfang der neunziger Jahre entstanden Organisationen, in denen sich Juden engagieren konnten. Zuvor hatten die meisten Gefangenen, die in KZs verschleppt worden waren, darüber den Mantel des Schweigens gelegt. Doch nun konnte Zabarko beginnen, seine Interviews zu führen. Einige Briefe, die ihn erreichten, waren mit Tränenklecksen übersät. In Kiew erschien das Buch 1999 auf russisch. Den Herausgebern Margret und Werner Müller ist es zu verdanken, dass es heute, fast 60 Jahre nach der Befreiung der Ukraine, in deutsch zu lesen ist.
Der Ort der Erschießung
Das Buch ist schrecklich, im Sinne des Wortes. Jede einzelne Erzählung ist erschütternd. Wir kennen die Zahlen der Opfer und die Orte des Mordens. Aber es ist etwas anderes, wenn dem Leser einzelne Menschen und ihre Schicksale nahegebracht werden. Wer den Bericht der damals fünfjährigen Leonid Grips liest, dem schnürt sich der Hals zu. "Wir traten an die Gräben heran und warteten darauf, dass wir an die Reihe kamen und zur Stelle der Erschießung geführt wurden. Meine Mutter nahm mich auf den Rücken. (...) Als rings um uns her erschossene Menschen umzufallen begannen, sprang meine Mutter in den Graben und begrub mich unter sich. (...) Die Leiber der Erschossenen fielen auf uns."

Besonders auffallend ist der Umstand, dass Pogrome, Gettoisierung, Peinigungen und Erschießungen in fast allen Dörfern und Städten nach dem selben Muster erfolgten. Die Anordnungen für die "Endlösung" waren von ganz oben angeordnet und planmäßig vorbereitet. Es macht Angst zu wissen, wozu Menschen fähig sein können. Hoffnung macht das Buch daher kaum. Allenfalls liefert es Wissen darum, wozu gepeinigte Menschen in der Lage sind, wenn sie noch Hoffnung haben, zu überleben - sonst gäbe es das Buch nicht.
Jul. 24, 2005
How to survive
Meir Ronnen, THE JERUSALEM POST
My mother, a fountain of folk wisdom, once assured me that God helps those who help themselves. This may be one reason why I am fascinated with Holocaust survival stories, cheering those who found the strength to make their own luck. Such books keep appearing year after year; each is different, but some are interlinked.
Art student Irene Awret met her painter husband in the Mechelen transit camp; they survived to help found the Artists Colony in Safed. Awret's particularly vivid They'll Have to Catch Me First (The University of Wisconsin Press/Dryad Press) describes her flight from Berlin to Belgium, and her 18 months in the harsh transit barracks of Mechelen (Malines) near Brussels, where her talent as an artist saved her from deportation.
When Carol (Karel) Deutsch (whose works are now on view at Yad Vashem) was sent from Mechelen to his death with his wife, he left young Irene his paintbox. Irene also recalls seeing the great painter Felix Nussbaum and his wife being pushed into a boxcar bound for the gas, and tells of the aftermath of the famous 20th Train incident, when a young Jewish doctor armed only with a pistol and helped by two unarmed friends with a lantern ambushed one of Mechelen's Auschwitz-bound trains carrying 1,618 Jews, most of whom had fled Eastern Europe for Belgium.
The latest account of how Dr. Youra Livchitz and his two Belgian friends stopped the train and opened some of the boxcars was originally written in German by Marion Schreiber, a sometime editor at Der Speigel who lives in Brussels. The Twentieth Train: The True Story of the Ambush of the Death Train to Auschwitz (Grove Press, New York) is her account of heroism under impossible circumstances, and clearly the most authoritative to date; it even lists the names and origins of all 1,618 Jews on the train. Only a few of those who got away remained free. Livchitz was killed following another resistance operation.
One of the most heartwarming stories of Jewish partisan resistance is told in Peter Duffy's gripping The Bielski Brothers (Perennial/Harper Collins paperback). The three sons of a milling family (and the only Jews in a hamlet in what is now Belarus), this tough trio formed a partisan unit that took in Jews of all ages from ghettoes in the area and survived for three years in the forest and swamps until the Russian forces arrived.
The most unusual thing about their leader, Tuvia Bielski, was that he became the savior of a highly organized Jewish community of over 1,200 souls, of whom only 250 were armed fighters. Tuvia refused to reject the aged or very young, and saved his desperate community by keeping them just a step ahead of the Germans. But he also killed Germans and raided local peasants for food. Tuvia survived to become a sad taxi driver in Holon, and died in the US. You can see striking photographs of the armed Bielskis at the new Yad Vashem complex.
THE CORNY title of Words to Outlive Us: Eyewitness Accounts of Life and Death in the Warsaw Ghetto (Granta paperback) nearly put me off, but it is an important collection (edited by Michal Grynberg and translated by Philip Boehm) that details how Jews formed communal bunkers, fought back or escaped to the Polish side, where a number died fighting in the abortive Polish revolt.
A Match Made in Hell: The Jewish Boy and the Polish Outlaw Who Defied the Nazis by Larry Stillman (University of Wisconsin Press) has a florid but accurate title. It is the memoir of Morris Goldner, which begins with his description of crawling out from under the dead body of his father in Southern Poland. He was just 16, and survived by becoming the sidekick of a tough Polish footpad named Kopec. Goldner is now retired in Chicago.
Rescued From the Reich by Bryan Mark Rigg (Yale University Press) describes how the famous Lubavitcher Rebbe, Joseph Schneerson, was smuggled out of the Warsaw Ghetto with his family and shipped to the US under an agreement between American officials and the Abwehr (Germany's office of military intelligence) just before the US entered the war.
Perhaps not by chance, the Wehrmacht officer assigned to carry out the secret assignment had a Jewish father. Major Ernst Ferdinand Benjamin Bloch was a decorated veteran of World War I who had been bayoneted in the jaw in 1915 and left for dead. He remained in the army and served with distinction in the blitz of 1940. Bloch was the junior on a special list of mischling officers officially "aryanized" by Hitler.
Once Bloch located the rabbi, he developed a rapport with the apprehensive and disbelieving Schneerson family, and while getting them on trains - still dressed as haredim - defied suspicious and furious SS and Wehrmacht officers at every turn. Bloch was later killed in action leading a German battalion on the Eastern front.
Rigg reminds us that mixed marriages were once common in Germany, and that tens of thousands of Germans had a Jewish parent or grandparent (author Rigg, a sometime US marine who also served in the IDF, discovered that he had a Jewish grandmother too).
Until the invasion of Poland, Germany was ready to let its Jews leave the Reich if they gave up all their property and could show they had tickets to a country that had given them a visa, even a transit visa. Thousands of Jews obtained transit visas to Shanghai, and a number of German Jewish families sailed together to this exotic destination in great comfort on German ships, sometimes dining at the table of courteous German captains. The shock of the primitive and unsanitary quarters that awaited them in Shanghai is described in Vivian Jeanette Kaplan's Ten Green Bottles: The True Story of One Family's Journey from War-Torn Austria to the Ghettos of Shanghai (St. Martins Press) and Ursula Bacon's Shanghai Diary: A Young Girl's Journey from Hitler's Hate to War-Torn China (M Press, Dark Horse Books).
Both are coming-of-age memoirs of teenage girls who, led by their parents, eventually found themselves a survival niche in Shanghai's fetid alleys, but Bottles is actually a recreation written in the voice of Nini Karpel by a daughter born in Shanghai in 1946, but who grew up speaking Viennese German. A good book, it has had the bad luck to be upstaged by the simultaneous publication of Bacon's almost rollicking eyewitness account.
Bacon was just 11 when she was sent to Gestapo HQ to retrieve a sack holding the battered body of her father - a release arranged by an influential gentile relative who also provided for passage to Shanghai. Her father recovered, and his indomitable cheery spirit and gift for enterprise kept his family going in Shanghai under miserable circumstances.
Nearly everyone in filthy Shanghai suffered not only from malnutrition but also from intestinal illnesses. Things got even worse for the nearly 30,000 Jews there when the Japanese took over. But curiously enough, even a German passport with "Jew" stamped in it was enough to identify the holder as an ally of sorts; German Jews in occupied Shanghai had daytime freedom of movement denied to Jews of other nationalities.
Toward the end of the war, Ursula risked her life in more ways than one by swimming the Whangpo river, the local sewer, at night in order to help three downed US fliers reach a Chinese resistance group.
The deputy Japanese administrator, Goya-san, had treated the Jews like dirt and made their lives a misery; both these books give an account of how at war's end he stood humbly to attention as he was beaten and knocked down by a group of young Jews, but not killed. Old Shanghai hands still living in Jerusalem remember him well.
At the time, both Nini and Ursula felt sorry for him.
The writer is a veteran journalist at The Jerusalem Post.
Text: Frankfurter Allgemeine Zeitung, 26.07.2005, Nr. 171 / Seite 7
Himmlers radikalste Brigaden
Einordnung in die Gesamtgeschichte der Waffen-SS fehlt noch
CHRISTIAN HARTMANN
26. Juli 2005 Martin Cüppers: Wegbereiter der Shoah. Die Waffen-SS, der Kommandostab Reichsführer-SS und die Judenvernichtung 1939-1945. Wissenschaftliche Buchgesellschaft, Darmstadt 2005. 464 Seiten, 59,90 [Euro].
"Das kleine Kind der Juden, das Knäbel zuerst an der Hand führte und zuletzt auf dem Arm trug, mußte bei der Ermordung seiner Eltern zusehen. Hierauf fing es zu schreien an. Daraufhin nahm es Knäbel wieder auf den Arm, beruhigte es durch Streicheln und durch Worte. Als das Kind ruhig war, hat er es auch durch Genickschuß getötet. Im Augenblick der Schußabgabe trug er es auf dem Arm."
Knäbel gehörte zum SS-Infanterieregiment 8. Dieses war wiederum Teil der 1. Brigade der Waffen-SS. Und diese war, zusammen mit zwei weiteren Brigaden, dem Reichsführer SS Himmler direkt unterstellt. Für die 18 500 Mann der drei Brigaden hatte Himmler im Sommer 1941 einen Spezialauftrag: Sie sollten die "politische Befriedung" der besetzten sowjetischen Gebiete garantieren. Was darunter zu verstehen war, hatten Einheiten der Waffen-SS schon 1939 in Polen vorgeführt. Ihrem Terror waren vor allem Juden, aber auch Vertreter der polnischen Intelligenz zum Opfer gefallen. Nach dem Überfall auf die Sowjetunion wurde das Morden systematisiert. Bei den drei Brigaden der Waffen-SS handelte es sich um die "ersten Verbände überhaupt, die zur Massenvernichtung der jüdischen Zivilbevölkerung" übergingen. Dieser Umschlag fällt in die Zeit Ende Juli, Anfang August 1941. Was nun folgte, waren "Großaktionen": Die Brigaden ermordeten allein bis zum Ende dieses Jahres in der besetzten Sowjetunion mindestens 85 000 Menschen, darunter 57 000 Juden.
Wenn diese Todesschwadronen bislang noch nicht Thema einer wissenschaftlichen Darstellung waren, so ist das ebensowenig nachzuvollziehen wie die Tatsache, daß man in der Bundesrepublik nicht mehr als acht ihrer Angehörigen zu Haftstrafen verurteilte. Keine Frage: Im Dschungel der NS-Organisationen waren und sind Funktion und Charakter dieser Brigaden nicht ganz einfach zu erkennen; in ihrem Falle wechselten reine Mordkommandos ab mit Fronteinsätzen oder Anti-Partisanen-Aktionen, tatsächlichen oder vermeintlichen, die sich in der Realität aber kaum von den Mordfeldzügen unterschieden.
Martin Cüppers hat jenes grauenhafte Kapitel der deutschen Zeit- und Militärgeschichte so minutiös und faktenreich rekonstruiert, daß die Lektüre zum Teil nur schwer zu ertragen ist. Wieder einmal waren es - so sein Ergebnis - ideologische Motive, die diese Brigaden zu willigen Vollstreckern werden ließen, nicht aber ökonomische oder gar strukturelle "Sachzwänge". Und noch etwas wird deutlich: Bei der Rekrutierung gab es doch eine klare Trennlinie zwischen Wehrmacht und Waffen-SS, die sich erst mit ihrem Ausbau in der zweiten Kriegshälfte langsam, wenn auch nie ganz verflüchtigte. Davor repräsentierte die Waffen-SS eindeutig denjenigen Teil der wehrfähigen deutschen Gesellschaft, der sich am stärksten mit der NS-Ideologie identifizierte, hier handelte es sich in der Tat um "Politische Soldaten". Einer ihrer Prototypen war eine so üble Figur wie Hermann Fegelein, der 1941/42 die SS-Kavallerie-Brigade kommandierte. Wenn seine Vorgesetzten dessen "ungeheure Leistung" lobten, so hieß das, daß die Einheit dieses Parvenüs besonders viele wehrlose Zivilisten oder Kriegsgefangene auf dem Gewissen hatte.
Mit seiner Darstellung hat Cüppers eine wichtige Lücke in der Holocaust-Forschung geschlossen. Was indes fehlt, ist eine Einordnung in die Gesamtgeschichte der Waffen-SS. Denn die drei Brigaden waren nur ein Teil, höchstwahrscheinlich der mit Abstand radikalste und verbrecherischste Teil der Waffen-SS, zu der bei Kriegsende mehr als 600 000 Soldaten gehörten. Deren Verbrechen sind flächendeckend noch längst nicht erforscht, doch spricht einiges dafür, daß deren Dichte bei den Frontdivisionen der Waffen-SS größer war als bei denen der Wehrmacht.
Doch bestand immer noch ein großer Unterschied zwischen den drei Brigaden und den Frontdivisionen der Waffen-SS. Von ihrer Funktion, ihrem Charakter und nicht zuletzt der Zahl ihrer Verbrechen besetzten die Brigaden ein ganz bestimmtes Segment in der düsteren Welt von Himmlers SS- und Polizeiapparat, das organisatorisch zwischen den Einsatzgruppen einerseits und der übrigen Waffen-SS andererseits anzusiedeln wäre. Wenn der Verfasser in einem Ausblick von acht Seiten die bekanntesten Verbrechen der Waffen-SS referiert, so fehlt hier der Hinweis, daß sich das, was unter dem Oberbegriff "Waffen-SS" firmierte, in der Praxis des Krieges erheblich unterscheiden konnte - im Hinblick auf Entstehungsgeschichte, Nationalität, Einsatzort, Professionalität wie überhaupt Mentalität. Cüppers hat einen Teil dieser Streitmacht beschrieben, deren Charakterisierung und Einordnung noch immer nicht leichtfällt. Wohlgemerkt: einen Teil. Schon allein das ist eine große Leistung.