16-6-2006
Alentejo Blue, by Monica Ali

May 13, 2006
Required reading
A rocky road from Brick Lane
Monica Ali remains as tart as ever, but is her move from East London to a Portuguese bar in Alentejo Blue worth it? Sarah Dunant is not convinced
ALENTEJO BLUE
by Monica Ali
Doubleday, £14.99; 304pp (June 5)
MONICA ALI'S HUGELY successful debut novel Brick Lane opened in rural Bangladesh with a birth: a blue-bodied baby girl declared dead by the midwife until she takes her first angry yowl as she is dropped on to the bloodstained mattress. In contrast, Ali's second novel, Alentejo Blue, starts with a death. "At first he thought it was a scarecrow . . ." In the early light of a Portuguese morning an old man coming out to relieve his bladder finds himself confronted by the sight of his best friend hanging from a tree.

Both beginnings show Ali at her best: a writer with a keen eye for physical and emotional detail and a style, mixing the tart with the lyrical, which pulls you in fast into her chosen world. By Page 6 of Brick Lane that weak but determined baby is a teenage bride in Tower Hamlets, and a study of Muslim immigration, personal and political, has begun.

At the end of the first chapter of Alentejo Blue both the dead man and his best friend have life stories; the yearnings of youth, the harsh teacher of political activism, and a single, glancing sexual encounter between them that sends them spinning into separation and the long, slow pull into old age. A kind of Portuguese Brokeback Mountain in even fewer words than Annie Proulx.
At this point, however, Ali's first and second novels diverge sharply. Instead of going deeper into the past of the old men, Alentejo Blue moves horizontally, to pick out a whole series of life strands and stories going on around them. The secret is in the title. Alentejo is the name of a small village in Portugal: inhospitably authentic, its beauty rougher than the A-list destinations already colonised by sun-seeking foreigners. The British expatriates and the occasional tourists who wash up in Alentejo are a moodier, scabbier bunch of souls, rubbing shoulders with the weathered lives of the village's old folk and the hard-edged dreams of its young.
It is all these individual stories that, chapter by chapter, make up the mosaic of the novel. Staunton is a failing, flailing novelist, self obsession and self pity moving him inexorably from the flow of words into the flow of liquor. China and Cassie are a working-class couple with some undefined criminal past back in Britain and two kids in various kind of trouble as result of neglect. These two strands, writer and dysfunctional family, interweave messily, sexually for a while before heading off on their different paths. Intersecting with them at one point or another are two sets of tourists; one couple in middle-aged stasis, the other heading precipitously into a clearly disastrous marriage. All these characters fetch up at Vasco's bar — a large, fleshy man who once lived in America but whose appetite for life is now confined to food rather than adventure, and whose other customers and acquaintances include old women who used to be seductive and seductive young women who will soon be old.
It's a formidable list of characters to bring alive and not surprisingly Ali succeeds better with some than with others. Her gaze, unsentimental, with a quiet but sharp wit, makes her particularly good on men. Both the writer and the beached-up old criminal (a sort of Ozzie Osbourne meets Howard Marks) come across very sharply, while her chapter on the full-bellied bartender is a small jewel of a thing: a darkly funny meditation on how far it is his fate to eat or resist the piece of cake that sits before him. Fate — how far it controls us, or we it — is something that Ali is interested in. The same question, in a semi-religious context, was a rich strand in Brick Lane and the two books have other themes in common. What does it take to "belong" somewhere? How deep do the roots have to go? How far are they something that holds you back as well as gives you nourishment. And most of all — how do we get ourselves though this sprawling, shapeless thing called life? Or as the young Alentejian, Teresa, puts it as she watches her mother clearing the table: "It was terrible that she was so young. There were, perhaps, forty years more of this, of endless busyness and torpor, of inadmissible defeat."
Without Ali's playful humour one might almost feel crushed by the existential in her vision.
As it is there is a great deal to like and admire in Alentejo Blue; not least its ambition. But — and I'm sorry for the but, because I really wanted to like the book — in the end she cannot quite pull it off. There are simply too many characters, many of them arriving dangerously late in an already crowded fictional space, for one to know whom to invest in emotionally. You end up feeling as if you know all of them a little and, because their interactions with each other are glancing rather than profound, care about them even less.
The last scene, where they all come together in a newly opened internet café (the future, or simply a misguided swipe at the modern?), simply cannot deliver the narrative or emotional adhesive that is needed to fuse these disparate lives together. Of course, that is partly her point: the very fractured quality of life in such a community now is one of the things the book is exploring. But while that makes for interesting sociology, in the end there is just not enough substance or excavated depth for a fully realised novel. Which is what her many fans after Brick Lane will be waiting eagerly for.

On the way to nowhere
(Filed: 11/06/2006)

Lionel Shriver reviews Alentejo Blue by Monica Ali.
As she did for London's East End in Brick Lane, one of those rare first novels that makes a splash, Monica Ali has tried to bring alive a down-and-out village in Portugal. "Tried" sounds unkind, and I do feel as if I have been there, to a bleak, off-the-beaten-track town called Mamarrosa.
The trouble is, I don't feel that I was there long, and - Mamarrosa recalling those single overnight stopovers between primary destinations on holiday - I'm not pining to go back.
Alentejo Blue is a frustrating novel, for page by page it is well written and often entertaining. But the book is structurally more akin to the linked short-story collections recently in vogue than a fully fledged novel. Each set piece on different denizens of Mamarrosa has its merits, and many of these chapters could stand on their own as stories; strung together, they fail to form the arc that makes the form of the novel so rewarding.
The fact that none of these characters is going anywhere is, of course, part of Ali's point. Yet if her charges are staying put, kidding themselves about getting away, or passing through on the way to nowhere, her readers should still have a reasonable expectation of taking a journey of some sort from the first to last page.
Individually, the sketches of locals, resident ex-pats and tourists are well wrought. Vasco is an overweight barman who nurses a superiority to his hapless customers because of a stint in the United States, and his reflections on his American heyday are interlarded (if you will) with the more immediate contemplation of a stale piece of pastry. To eat or not to eat, that is the question, and the intensity with which Vasco confronts this caloric dilemma beautifully captures the reduced scale of his present life.
Stanton is a foundering writer in exile from Britain who drinks too much, and his chances of making it as a novelist are probably about equal to Vasco's of resisting that pastry. A British couple have made a pact that they will not under any circumstances discuss the arrangements for their upcoming out-of-control wedding while on holiday, a vow they fail to keep. The local beauty Teresa contemplates her deflowering with all the giddy excitement of Maria in West Side Story although, when the rendezvous comes about, her boyfriend has only cheap beer, no use for candles, and another couple on hand to share the occasion. If Teresa is even more exhilarated by the prospect of becoming an au pair in London, you know in your gut that the job will not turn out to be the stuff of The Sound of Music, either.
That's just a taste. There are many more characters, which is the problem. Because the narrative constantly moves on to yet another depressing scenario - nicely leavened by Ali's sense of humour - you're never given a chance to feel an investment in, much less an attachment to, any of these people. Reading this novel is like going to a party at which numerous strangers regale you with their life stories; returning home exhausted, you pull all their scrawled phone numbers and e-mail addresses out of your pockets and throw them away.
It's hard to resist the impression that the author herself has not formed an attachment to these folks, either. What bothered me most about the book was its sense of dispassion. I was too aware of the research - those little touches of verisimilitude, the bits of Portuguese, the accurate food. There's something clinical about this book, technical, as if assembled at emotional distance.
Certainly, the sense of place is accomplished. I may not like being conscious of the research, but rural Portugal was at least researched well. As an old-fashioned oenophile, I enjoyed reading about a region where the development of the plastic wine cork is regarded as a proper catastrophe. (The vast majority of cork is used to stop wine bottles, and Portugal grows the vast majority of cork, period.)
The writing, too, is skilful, often stylish, or even trenchant: "His desire was so strong it felt like hate." Or, "She treated words like money, and money was always tight." And my very favourite line, one that gave this American living in London the willies: "What you wondered, always, about ex-pats was not 'why did you come here?' but why did you have to leave?"
Alentejo Blue is shortlisted for this year's Orange Prize, the winner of which will be announced on Tuesday. Ali is a gifted enough writer to win that award and others like it, and I should emphasise that her second novel is a perfectly pleasant read. Nevertheless, at the risk of proving odd woman out next week, I might personally prefer that she won her first award with a different book.
An elegant lack of a conclusion
(Filed: 06/06/2006)

Jane Shilling reviews Alentejo Blue by Monica Ali.
Monica Ali's second novel, Alentejo Blue, opens with an ending. With multiple endings, in fact, all rolled up into one limpid vignette of loss and regret.
An old Portuguese man, Joao, walks out of his farmhouse one morning at dawn to relieve his aged bladder and finds the body of another old man, hanging from a tree. The man is his friend, Rui, whom he has known since they first met in the back of a cattle waggon, when they were both 17 and hungry, in search of work and eager for change in a Portugal ruled by Salazar.
Walking towards his friend as he hangs from the mossy branches, his boots almost touching the ground, his hat where he left it on a large stone after taking it off for the last time, Joao thinks, 'eighty-four years upon the earth is an eternity'.

As the first chapter of Alentejo Blue ends there is an almost palpable pause, like the moment in a piece of music when the theme has been stated, just before the development begins. In Ali's novel this moment resonates with potential narratives; a myriad possible stories involving Joao, Rui and their shared past. At which point Ali executes a graceful sideswerve and presents us with the story, not of the old men themselves, but of the place that contains their stories - and those of many others: the remote village of Mamarossa, in the southern Portuguese province of Alentejo.
Here - in a kind of Portuguese version Under Milk Wood - is a counterpoint woven from the voices of the people of Mamarossa. They are a discordant collection, a haphazard community of those who 'belong' there: Joao and the old village men who idle away the hours, Vasco, the hugely fat bar-owner, ruined by the death of his wife in childbirth, pretty Teresa, anxious to leave Mamarossa for life as an au pair in London - though not before she has lost her virginity to her boyfriend, Antonio, whose only shortcoming as a romantic hero is his habit of sticking his finger in his ear and waggling it so hard that his whole body seems to vibrate; and those who are passing through on various trajectories.
These last are Brits, mainly, in various states of disarray, including Harry Stanton, a bitter, bibulous writer struggling with a novel about William Blake; long-term residents, the catastrophic Potts family (drug-addled father, self-harming mother with the ruins of good looks, wayward daughter Ruby and the youngest, Jay, still trailing the heartbreaking vestiges of innocence) and two tourist couples, middle-aged Eileen with her grimly contemptuous retired husband (catchphrase: 'Any sane person, Eileen'), and Huw and Sophie, engaged, in love - and having second thoughts.
Add to the mixture an absent figure - a local man, Marco Afonso Rodrigues, become great and mythical in overseas business, whose return is daily expected; and a convulsive climax - the Mamarrosa festa, at which all the stories eventually intersect, and you have…
Well, you have what you have in real life, which is to say, not a conclusion, nothing neat, nothing resolved, but a wise, graceful and (which is not, of course, the case in real life) supremely elegant lack of a conclusion.
Life goes on, myths continue to seed themselves and, when it is all over, Joao goes off to tell his cherished pig all about it.
Voice of experience
(Filed: 27/05/2006)
The phenomenal success of Brick Lane has allowed Monica Ali to spend more time actually writing. She tells Mick Brown about growing up as a semi-immigrant, learning how not to put a story together and the contrasting lives in her second book, set in a remote Portuguese village
When Monica Ali - then 34 and the mother of two small children - published her first novel, Brick Lane, in 2003, it came garlanded in superlatives, and wreathed in cash. Written in the dark and exhausting hours after her children had gone to bed, the book earned Ali a reported £200,000 advance from the British publishers Doubleday, and half as much again from Scribner in America. Even before the book had been published she had been included on Granta's 2003 list of the Best Young British Novelists; and Brick Lane went on to be shortlisted for the Booker Prize, and to be named best debut novel at the WH Smith People's Choice Book Awards.
'A lot of people asked me, did it change your life? Did you buy a new car?' Ali gives a disbelieving laugh. 'A new car is not going to change your life. The thing that didn't seem to interest people, but interested me, was that I could get some childcare. That was a huge change. I didn't have to write purely in the middle of the night. So in that sense it has changed my life enormously.'
The story of Nazneen, a 19-year-old village girl from Bangladesh who is brought to Britain in an arranged marriage, Brick Lane has now been published in 30 languages. 'Monica is incredibly modest,' a friend of hers told me, 'but one thing that most excited her was that the book had been published in Catalan. She was amused it was such an obscure language.'
Ali has no idea how many copies the book has sold. 'A lot. Maybe a million…?' She pauses. 'Have you ever seen a pub-lisher's royalty statement? My agent sent me a cartoon that shows a guru sitting on top of a mountain, and somebody who has climbed up very laboriously, on his last legs, peering over the top. And the guru is saying, "I'm sorry, my son, I'll tell you what I told the others: I don't explain royalty statements." '
Next week sees the publication of Ali's second novel - the all-important successor to the prodigiously successful debut - and she is palpably apprehensive.
'My saving grace,' she says with a laugh, 'is that I'm a terrible pessimist, which I think is quite helpful. What's killing is hope, isn't it? But if I just accept that I'm going to get a pasting, it's really liberating - freeing.'
Success might have taken Monica Ali by surprise, but you do not have to be long in her company to sense that she is proving more than equal to its seductions and pitfalls. There is the matter of privacy, for example. Ali lives in the leafy south London suburb of Dulwich. But no, she would prefer not to do the interview at her home; instead we meet in a pub nearby - a large Victorian gin-palace, all but deserted in the middle of a Monday afternoon. She is a tall, striking woman, dressed in jeans and an embroidered jacket, stylish but not self-consciously so. She could pass as just another mum on the local school run, which actually she is - she will be collecting the children after the interview. She orders lime and soda.
What surprises me most about Ali is just how down-to-earth she seems. Her manner is forthright, practical, serious-minded. Ali, you sense, doesn't miss a thing. She thinks carefully about questions before she answers them. Only as the conversation unfolds do flashes of humour emerge in the form of a rich, throaty, gusting laugh. After the scores of interviews, the book festival appearances and readings that accompanied Brick Lane, she had her answers by rote; the problem was how to say something fresh and interesting. And now it's starting all over again.
'Outside of interviews I spend very little time thinking about myself. I spend time thinking about my writing and my children and other things that are pertinent.' She pauses. 'I do have this sense when somebody starts asking me about my life that I lose any grip on reality and I'm making it all up.'
Ali was born in Dhaka, in what was then East Pakistan, now Bangladesh, in 1969. Her Bangladeshi father, Hatem, had come to Britain in the early 1960s to study engineering, meeting Ali's white mother, Joyce, at a dance in Preston. She followed him back to East Pakistan, where they married. Monica was two when the civil war broke out that would lead to the creation of Bangladesh. By then her father was working for the government as an inspector of technical colleges. His position, and the fact that he was married to a foreigner, marked him out for attention. Ali relates that one day he was called to a meeting with a number of his colleagues, which Joyce persuaded him not to go to. His colleagues were shot dead. 'We used to sleep out on the balcony at night, fully clothed in case a knock came at the door.'
Ali's own recollections of the time are necessarily vague.
'I think they're inherited memories rather than real ones - the way family memories sort of gather. But you do take from that a certain sense of precariousness. You know how if you're born in a certain situation you always expect your life to run on a steady trajectory? I've never really had a sense of that. I assume that life is going to go up and down.'
In 1971 Joyce fled the country with Monica and her elder brother, Robin, returning to Britain. It took Ali's father a further nine months to escape, through India. (Ali herself has not returned to her birthplace since. Shortly before the publication of Brick Lane, she applied for a visa and was declined. 'I suspect it was because I was stupid enough to put "writer" on my visa application form when I should have put housewife or something. They're suspicious of writers.')
The family settled in Bolton. Unable to find work commensurate with his skills, her father took menial jobs until going into business for himself, running a knick-knack shop, selling trinkets and porcelain figures - 'things you put on a mantelpiece or windowsill and have to keep rearranging and dusting around'. Much later Hatem did a history degree and began teaching at the Open University, while Joyce became a counsellor.
Not only was money scarce but Ali's upbringing seems to have been marked by a series of family skirmishes, rooted in cultural allegiance and dislocation. While Joyce's parents had initially raised no objection to her relationship with Hatem, their feelings seem to have changed by the time the couple returned to Britain. 'I think that was largely due to the fact that when they first met, there weren't many Asians in that area and the ones there tended to be doctors or professionals. By the time he came back to Britain quite a lot of Asian people had arrived as millworkers, perceptions had changed, and her parents' ideas had shifted too.'
Racism was a fact of life in the 1970s in a northern mill town - Ali would walk home past National Front signs - but to have her grandparents talking about 'us' and 'them' was particularly painful. 'There were times when the rift would become quite wide, and we wouldn't see them for years. But I think children help to heal in some way, and my grandmother came to like my father very much in the end, and I feel very fondly towards her now.'
Her father, 'the disciplinarian', wanted her to be a 'good Bengali girl… something that I was not and could not be'. Food was always Bengali, clothes 'always a battleground'.
'Worrying about belonging, how to fit in, is part of childhood, but it was definitely heightened for me, I think. Knowing how to behave one moment if I was going to my father's Bengali friends, and how to behave in a completely different context and situation. I was always an outsider, always standing outside, observing and trying to figure things out. Which is exactly what you need to do as a writer, I suppose.'
Ali lost herself in books: Jane Austen, Anna Karenina, Balzac. 'I'd hang upside down off the end of my bed reading - in a passionate way that I can't really do any more, and which I'm always looking for and hoping for. I was reading Zola again the other day, who I remember being so fantastically in love with as a young teenager, and
I can really see why now; it's full of melodrama and pounding hearts on every page. I just couldn't stomach it any more.'
A bright girl, she won a scholarship to Bolton Girls' School, and went on to Oxford where she read PPE, graduating with a 2:1. She went to work for the publishers Verso, in the publicity department, and then for a marketing company. She married Simon Torrance, a management consultant, and gave birth to her first child, Felix, now seven.
Other people, she says, had 'a clear trajectory' about what to do with their lives. But she never felt that way. She began writing stories, she suggests, because characters and situations began presenting themselves in her mind that cried out to be written about. Initially, she confined her writing to exchanging stories on internet groups, where putative writers would critique each other's work.
'I don't think I learnt how to write that way, but I learnt how not to write that way.'
It was through these short-story exercises that some of the themes and characters for Brick Lane began to emerge. But it was not until the birth of her second child, Shumi, now five, that she began work on the novel. Much of Brick Lane was a weaving together of different strands from Ali's childhood. The immigrant experience in all its shades of hope and tribulation. The village stories that Nazneen and her husband, Chanu, tell their children were the same stories that Ali was told by her own father. Nazneen's journey into a strange and disorienting world was partly inspired by the experience of Ali's own mother, who made that same journey in reverse. 'I remember her describing her first experience of going to the village in Bangladesh, this long, difficult journey and arriving late at night, and people coming from miles around to look at her and making judgements on what they thought of this strange new bride. So it was not only her seeing a new world but also being seen as something other.' Shahana, Nazneen's sulky teenage daughter, caught awkwardly between two cultures, is an approximation of Ali herself.
In this sense, she admits, Brick Lane was 'classic first-novel material'. 'The experience of having children made me want to look back and to understand a bit more about some of those experiences. But the key thing really was that the characters had arrived and were preoccupying me.'
Such was the success of Brick Lane that Ali spent a long time on the grinding tour of book signings, festivals and readings. In one sense, this had the advantage of sparing her the immediate problem of what to write next.
Retreating to the small holiday home that she and her husband own in a village in the Alentejo region of Portugal, a rural and unspoilt area north of the Algarve, she settled down to write 'a completely different story', set in the kitchen of a London hotel, and in a small mill town in Lancashire. But, just as with Brick Lane, another cast of characters, inspired by her Portuguese village, began clamouring for her attention.
'I couldn't get into this other book, because my mind kept getting pulled away. I resisted for quite a long time because it didn't fit with my plan. And if I'm totally honest I had a thought that a little backwater in Portugal is not a subject of great interest to people. But it's blindingly obvious that if one is distracted by something else, that is what you should be writing; but sometimes you don't see what's under your nose.'
Alentejo Blue tells the story of the village of Mamarrosa, seen through the eyes of a disparate collection of locals, expats and tourists. There is Stanton, a failed English writer struggling to complete a novelisation of the life of William Blake; the semi-delinquent Potts family, for whom the village is a bolthole from some palpable if unspecified trouble; Vasco, the local restaurateur who has returned home after his dreams of a better life in America have evaporated; a local girl, Teresa, dreaming of escaping to Britain and a job as an au pair; and the enigmatic Marco, the village's prodigal son, whose return carries the threat - or promise - that the quiet backwater will be transformed with luxury hotels and golf courses.
While the story of Brick Lane was told largely through the voice of a single character, Nazneen, in Alentejo Blue Ali employs the technique of shifting perspectives, weaving together a variety of voices in a remarkable act of literary ventriloquism. 'I think the task of writing is to imagine,' she says. 'In a way it's a relatively simple job to know and describe from afar, but the challenge for me is to think myself into their position as much as possible. The challenge with Nazneen was to stay closely focused on this one person and open up from this tunnel vision she has and give her a perspective on the world. In Alentejo Blue it works a bit in reverse; you've got a spectrum of people and viewpoints and you're looking down to quite a narrow focus in terms of place.'
The first thing that strikes you reading Alentejo Blue is how radically different it is from Brick Lane, and not only in its geography and subject matter, which immediately alleviates any categorisation of Ali as a writer about 'the British-Asian experience'. The cast of characters is broader and more diverse, the tone cooler, smarter and sexier. But Ali herself is more mindful of the similarities. Both, as she points out, are books about village life - albeit transposed to an urban setting in Brick Lane; both are preoccupied with what Ali calls 'agency' - the degree to which we act upon the world and the world acts upon us.
'I'm interested in the idea of taking places that seem familiar and making them new,' she says. 'With Brick Lane it was taking a slice of London and seeing it through different eyes. With the Portuguese village, it was taking a place that we might think that we know in passing - we travel through in our mode as a tourist and see this seemingly tranquil little picturesque village - and presenting that in a new way.'
Both books also explore the idea of lives lived in what Ali describes as 'gaping proximity'. In Brick Lane, Nazneen is closer to the sister Hasina she has left behind in Bangladesh than to any of the people around her; while in Mamarrosa close neighbours are separated by a huge gulf of experience and expectation.
The starting point for Alentejo Blue is the elderly figure of João, whose experience of Mamarrosa as a place of political turmoil and poverty stands in stark contrast to the utopian fantasies of the incomers, who see only olive groves and folklore.
João was inspired largely by an elderly man who lives in a tiny one-room house without electricity or drinking water at the end of an unmade track near Ali's house. 'He was my jumping-off point, I guess, because there we are with broadband… we're in such close proximity but at the same time there's such a huge distance. He comes over and we have a beer, and chat in a largely incomprehensible way to each other. Because I know so little about him I was able to imagine any life for him. Rather comically, of course, now I have come to think of him as João and attribute this life to him that actually I've made up.'
The village where Ali has her home is not dissimilar to the fictional construct. There are a handful of Dutch 'that in earlier times would have been called hippies', a few English expats, some Germans. Ali and her family spend two to three months of the year there - enough for her to be recognised, and to have attracted some curiosity as 'the writer'. 'When my parents came to stay, they went into the local shop and the shopkeeper said, Oh, you must be Monica's parents,' she laughs, 'because who else would they be?'
Like Mamarrosa, there is a long stretch of unspoilt coastline, beautiful beaches and perpetual rumours of development. 'And it's double-edged, because there's the prospect of economic prosperity, and the not-so-welcome change in lifestyles. It will happen in the end, and that will be a shame for me personally, because I like the special nature of the place. But there's nothing I can do about that. I don't think I've written a book which is A Year in Provence that will have people flocking there.' She pauses. 'At least, I hope not.'
She has now returned to the book that she started, and abandoned, before Alentejo Blue, and about which she will say nothing at all. Each day she takes the children to school and then sits down at her laptop, working until 3pm, when it is time to pick them up again. With the proceeds from Brick Lane she treated herself to a 'very expensive' desk and chair from the Back Shop. 'But of course,
I never sit in it properly, and sometimes I'll unplug the laptop and get back into bed, especially when it's cold.' Each day is 'a renewed battle. It's funny, about a month ago I was really wrestling with the new book, thinking, Oh God, it's a nightmare, and I'm just too depressed and there's no point in continuing and I'm never getting out of bed again.
I had the feeling that with Brick Lane at least I had known exactly where I was going, and that I was working from a position of knowing. But then I looked back at my notes from that time, and they were actually full of anxiety and not knowing.'
Her husband, Simon, is her first sounding-board, reading each chapter as she writes it. 'It's not a good position for him to be in. He'll say something nice about it, and I'll say, "Don't tell me it's good, you idiot; tell me what's wrong with it." And so he'll offer a few comments, and I'll say, "Don't be so stupid, what do you know anyway…" And I'll go away and think about it, and think, maybe he's got a point.'
She laughs at this. Our conversation returns to the subject of literary success. One of Ali's favourite writers is Graham Greene (she recently wrote an introduction to a new edition of Greene's The End of the Affair). And I remind her of what Greene once said about Henry James - that popular failure was part of his good fortune - and Greene's conviction that literary success carried with it a particular 'sense of doom'. But one senses that for Ali the determination that her life should remain unchanged is her abiding article of faith.
'I don't have this notion of being a writer, and I never have,' she says forcefully. 'I just want to write, but the idea of that entailing a persona or a job description fills me with horror.'
She has found herself feted on the literary circuit, met other writers, of course, but her social life - old friends, yoga, Portuguese lessons - is just as it was. 'I don't go out to things. My husband says I'm anti-social. I like to think I'm just busy.' She has declined the invitations to take part in a television programme about off-the-shelf spirituality, and 'even more incomprehensibly' an ad campaign for Harrods.
'It's very clear to me that you have to make a choice; a certain amount of time is taken up by children, which I'm not prepared to compromise on, and the rest of one's attention and concentration has to go into the work.'
Which reminds her… She glances at her watch and declines another drink - 'there's only so much lime and soda that you can take.' It's time to collect the children from school.
A few days after our meeting, I received an e-mail from Ali. She had been pondering, she said, the question of what difference the success of Brick Lane had made to her life.
'Having some royalties = freedom to write without doing other paid work, seems a little banal and dreary as the sole answer. It sounds false, even to me. I am racking my brains for something else to say. Perhaps I should say that it's given me the opportunity to do other things. (I sometimes get asked to do things - give an opinion, write a play, etc.) That's certainly different. It means there will be more interest in this new book (negative or positive) than there would otherwise have been - but this is obvious too and also banal. Have you heard this term: truthiness? Maureen Dowd [the Pulitzer prize-winning journalist] uses it to describe something that's a good story, that "feels" right, but doesn't correspond to reality. She employs it to great, scathing effect. As I'm writing this note
I begin to feel that's what I have started to strain for - a bit of truthiness, to give a more satisfying answer at the expense of telling the truth.'
She had also asked her agent for the sales figures for Brick Lane: '892,163 copies in all formats in the UK alone as of Dec 05.'
She added a postscript.
'I'll have all my answers on index cards by the sixth or seventh interview.'

Alentejo Blue by Monica Ali
Doubleday, £14.99
John Crace
Monday June 5, 2006

"Gosh it's hot," Joao said to himself, vividly creating an image of the harsh, sunburnt Portuguese countryside. As he dragged his 84-year-old body out into the forest to relieve himself, he stumbled across his friend, Rui, hanging from a tree. "Change comes to us all," he thought deeply. "They even say that Marco Alfonso Rodrigues is coming back to Mamarrosa to build a hotel."
Stanton lounged with limpid languidness in Vasco's bar. Vasco and Eduardo were arguing about what would happen when Eduardo's cousin, Marco Alfonso Rodrigues, returned. Who cared?, Stanton thought, as the Potts girl, Ruby, caught his eye. She was getting a bit of a reputation in the village.
Jay Potts interrupted Stanton's rural reverie. "Come over and visit us?" the young boy said. Stanton was too tired to argue. Ruby's mother, Chrissie, looked meaningfully into Stanton's darkly-hooded eyelids. Stanton lifted her skirt and entered her roughly.
Their relationship ran out of steam as quickly as the chapter, but Stanton wasn't bothered. He had moved on to Ruby; or rather she had moved on to him. Sometimes it was hard to care.
Vasco's anus fizzed with tension. What would happen if Eduardo's internet cafe ever got internet access? And what would happen if Marco Alfonso Rodrigues arrived in Mamarrosa? If only his wife hadn't died so tragically.
My husband has a strange way of disagreeing with me. And I have a strange yet stylistically profound way of introducing a minor character in the first person. He'll say, "Come on Eileen, you know what I mean," when he doesn't. He's never come to terms with the fact that our son Richard is gay.
Teresa's mind was a cauldron of confusion. In a few days she would be working as an au pair in London. But how could she break the news to her mother? And what if her brother, Francisco, had got Ruby pregnant? First, though, she must lose her virginity to Antonio.
"Everything is ready," Antonio mumbled, his hard, hornery hand caressing her thigh. A knock on the door interrupted their embrace. It was Vicente and Paula. Vicente rolled a joint and slipped himself inside Teresa. Antonio could always be the second, Teresa thought with a cold, calculating detachment.
"I can't believe this is happening," said Chrissie, as her husband told her the police were going to charge her with the murder of Ruby's baby. "Well, it's not," the police replied. "Hospital records show the foetus died naturally after all." "Phew," said everyone.
Sophie and Huw drove excitedly into Mamarrosa. In a fortnight they were due to be married. "How excited I am to be getting married," gurgled Sophie. "Me, too," growled Huw. But as the Alentejan dust insinuated its way under their skin, so did the doubts. "Maybe we shouldn't get married after all," Sophie mewed. "Whoever can know for sure," said Huw.
A caped man strode into town. "It's Marco Alfonso Rodrigues," cried Eduardo. "Love and peace," Marco murmured. Stanton decided it was time to move on. Eileen thought Huw would be the perfect partner for Richard. Antonio and Vicente were fighting.
"Marco Alfonso Rodrigues has left," yelled Vasco, embracing Eduardo. "He must have been an impostor."
Escape from Brick Lane
Monica Ali's vignettes of Portuguese village life, Alentejo Blue, leave Alex Clark wanting more
Alex Clark
Sunday May 21, 2006
The Observer
Alentejo Blue
by Monica Ali
Doubleday £14.99, pp299
Sometimes the best way of throwing people off the scent - or getting them off your back - is to do the least expected thing. Three years ago Monica Ali pulled off a trick that few writers manage and published a debut novel that people actually read, in some quantity. Brick Lane's double whammy was to impress, or at the least intrigue, the reviewers as well; on the strength of it Ali won a place on Granta's 10-yearly list of the Best of Young British Novelists. As one of the judges I remember how Brick Lane, submitted late in the process in an anonymous sheaf of manuscript pages, immediately stood out as the real thing; how Ali's comic tone, her warmth and her paciness elided the novel's rough edges, its occasionally bathetic plot and momentarily careless prose style.
Brick Lane's achievement was to map an area of London, populate it with characters not previously given much of a look-in and grant them a powerful voice. In her second novel, Ali has chosen not to return to the East End, striking out instead for rural Portugal, for what one temporary immigrant calls the 'poorest region in the poorest country in the European Union. Until all them eastern monkeys climbed on board'. But once in the village of Mamarrosa, in a series of vignettes tracking the comings and goings of inhabitants, visitors and assorted ne'er-do-wells, she reprises several of Brick Lane's themes: the nature of a place's integrity, or authenticity, in the face of shifting populations and economic fortunes; the fraught communications between groups of people divided by upbringing; and the possibility, or lack of it, of genuine assimilation.
Teresa, a beauty struggling to free herself from a nowhere future with the handsome Antonio, fingers the papers sent to her by a London au pair agency, dreaming of fitted wardrobes and liberation. For Vasco, proprietor of the much-frequented bar, the promise of escape exists only as the memory of his spell in America; the present is coped with by a surfeit of stale cake and staler reminiscences. But for the incomers, contentment is often no less fugitive, from the splendidly ragged Potts family, complete with teenage sexpot daughter, dissolute chancer paterfamilias and wandering-eye wife, to the flailing novelist Stanton, in exile from Archway to try to conjure, hopelessly, a fictional life of Blake.
Ali's pen portraits are often temptingly elusive, her half-stories suggestive of what might have proceeded had she given any one strand greater breathing space. But they remain, nonetheless, fragments, less satisfying than Ali's fans might have hoped for, and, quite probably, less than she is capable of delivering.
Continental drift

Monica Ali leaves Brick Lane for another country in her second novel, Alentejo Blue. Natasha Walter is underwhelmed

Saturday May 20, 2006
The Guardian
Alentejo Blue
by Monica Ali
304pp, Doubleday, £14.99
Brick Lane was the work of a writer who seemed to have found, right at the beginning of her career and with absolute confidence, her own voice. Even if the voice was not always fully mature, that novel spoke to us in a tone that was humorous and humane, and managed to bring to life with marvellous precision a particular emotional journey in a particular milieu.
But there is no predicting what a writer will do next, and as soon as you open Ali's new novel, Alentejo Blue, you find her speaking with a completely different accent. Brick Lane introduced us to a young Bengali woman's consciousness; here the first point of view is that of an old Portuguese peasant, talking in the way that old European peasants do in young English writers' minds: "I am old and I am calm, he thought ... It is the passing of desire." The further you go in Alentejo Blue the further you seem to get from Brick Lane. While her first novel grew cumulatively, with characters who were gradually revealed through different situations, this novel is structurally piecemeal, a collection of vignettes with no forward narrative thrust at all.
The only thing that holds the book together is its geographical unity. All the vignettes take place in Mamarrosa, a picturesque village in Portugal. It's the kind of peaceful place that makes the kids who live there long to get out and become au pairs in London, while it draws Londoners in pursuit of what looks like an easier life. An old peasant, a fat café-owner, a young Portuguese girl, a dissatisfied English tourist, an even more dissatisfied English writer - all these stock characters trot through the pretty village with its gorgeous colours. Looking at the blue sky, the English writer sees it as "a fine shade of nostalgia", while the Portuguese girl is oblivious to the cute picture she makes: "She wore her black slingbacks and a white cotton dress with blue flowers that matched the paint that framed the door. Alentejo blue. There she was, in a picture, in a moment."
This sense of a character being framed and presented in a neat, pretty style is typical of this neat, pretty book. Each character gets a chapter to present their story, then they disappear; the last chapter is a big village gathering, in which the stories are shuffled together before the curtain comes down. If Ali were producing this book chapter by chapter for a creative writing course, you could imagine her tutors cooing over her ability to get characters so very smartly and quickly on to the page. For instance, she deftly pins down the young Portuguese girl who has decided to leave for London and wants to lose her virginity before she goes. "When she left for London it would be as a woman. Already the experience - though it had not happened yet - was emanating from her, oozing from every pore." There is something charmingly old-fashioned about this portrait of a young girl on the verge of sensual fulfilment, but with a gentle twist of modern let-down when the sensual awakening takes place: "She kept her eyes open the whole time, watching the bamboo ceiling and counting the insects that fell."
But given the expectations we already have of Ali, it's hard not to find this book a let-down. The most underwhelming parts occur when she tries to sum up such difficult, resistant characters as the old peasant in just a few pages, using stock images and drifting into the picturesque to cover up the absence of the particular. Here are "great plains stretched out like a golden promise ... white villages stamped like foam on the blue" framing the kind of wondering that is too easy to impute to old peasants: "The cork oaks that had stood two hundred years, how much longer would they stand?"
Ali is much better when she gets closer to home, as with Stanton, the English writer who has come to the village looking for inspiration. He has the potential for independent life, as he sits at his computer longing to lose himself in his subject: "He set his jaw and willed himself submerged. It was hopeless. It was like deciding to commit suicide and trying to drown with your face in the washbasin." The situation looks promising when he hooks up with some of the livelier characters in the book, an eccentric English family who live in conditions of unimaginable squalor - the drunk father, the disappointed mother with her fleabitten arms, the lonely son, the promiscuous, pregnant daughter.
When both mother and daughter start a relationship with Stanton we become submerged in the tale, but then, like Stanton himself, we find ourselves trying to drown in a washbasin again as Ali loses interest in this set of characters and wanders off to another subject. This time, we flick to the musings of the obese café-owner, who sits and eats cakes while mourning for his dead wife.
We do see Stanton and the mad English family again, but this time from the mother's point of view. With only 20 pages to sum up her life and situation, she rushes through her reading habits as a child, why she fell in love with her husband, and the differences between England and Portugal: "In England the council looks after the trees." By the time she has been accused and let off a charge for procuring an abortion for her daughter, you feel positively breathless.
It's not just the presence of more than one tourist in the book that makes you feel like a tourist when you're reading it. All the characters bow off too hurriedly, little sketches that never get fleshed out, people glimpsed from a train that is moving too quickly through a strange landscape. Even if you enjoy the ride, you can't help wishing that Monica Ali had chosen to write about somewhere she knew better, or wanted to know better.
Natasha Walter's The New Feminism is published by Virago.

10 June 2006
DOUBLEDAY £14.99 £13.99
Alentejo Blue by Monica Ali
Maybe it's the cooking, maybe it's the recipe
By Catherine Taylor
Published: 04 June 2006
Monica Ali's first novel, Brick Lane, was that elusive, enviable thing: a work which attracted critical and commercial plaudits in equal measure. Shortlisted for, among other awards, the Man Booker Prize, it ensured its author a pre-publication place on Granta's much-coveted once-a decade-list of Best of Young British Novelists, while its strong characterisation and vivid narrative made it a hit with the wider reading public. The story of Nazreen, who struggles in her arranged marriage amid the Bengali immigrant community of London's East End was dense, complex and deftly rendered - in short, as neat and accomplished a contemporary tale as one could wish for.
Those eagerly turning to Ali's follow-up, Alentejo Blue, might initially be appeased, but will ultimately feel disappointed. Set in the fictional village of Mamarossa, in Portugal's remote, unspoilt Alentejo region, a self-consciously disparate group of locals, expats, and holidaymakers live, love and sometimes collide in catastrophic ways, but mostly dream and regret.
More a series of montages than a cohesive novel, the book opens with Joao, an 84-year-old peasant, in the act of recovering from a cork tree as gnarled as himself the dangling body of Rui, his oldest, most beloved friend, a frequently imprisoned revolutionary in his youth, when he had openly opposed the Salazar regime. Together the men had toiled on workers' collectives, and learned "how to spit and how to fill up with indifference".
Stanton, a middle-aged English writer wrestling with a novelised version of the life of Blake, is finding it hard to concentrate away from his coterie of north London friends: "like deciding to commit suicide and trying to drown with your face in the washbasin". Alcohol and the heat provide a distraction, as does his increasing fascination with his compatriots the Potts, a straggling family who live in squalor with their dope and goats.
Jay, the winsome, solitary son, captures Stanton's true affection, but when his father, "China" offers: "my home is your house. Anything you want, you take it," Stanton readily obliges, by sleeping first with China's self-harming wife, Chrissie, then with Ruby, his partially deaf, over-sexed teenaged daughter. Stanton's association with the Potts comes to a swift conclusion when Ruby undergoes an illegal abortion, for the procuring of which Chrissie is later threatened with a murder charge.
Vasco, the vast café proprieter with an unvarying, unappetising menu ("Stanton had a fish that kept watching him as he ate it"), publicly boasts of his years spent as a cook in America, and sheds private tears for the wife he lost early. Now his twin obsessions are feuding and food.
Teresa is 20, a bright spark who holds down several jobs to support her widowed mother and younger, dissolute brother. She clutches at a secret opportunity to travel to London to work as an au pair, but first there is the much-anticipated loss of her virginity to her mechanic boyfriend, Antonio, when they would, "after two years of romance and negotiation give themselves freely, each to the other". Predictably this feted event turns sour.
Then there's Sophie and Huw, a newly engaged couple tense with pre-wedding nerves, who are snatching a holiday which will prove to be make-or-break for their already fragile relationship.
Spuriously and belatedly thrown into the mix is the return of prodigal local hero Marco, with ridiculously swirling cape and annoyingly inscrutable manner, who may or may not be going to build a multi-million pound hotel in the village, This last twist sums up what is wrong with the Alentejo Blue: the stories interlock but in a disjointed fashion. The finale, where all the characters, regardless of their place in the story, gather at a party, seems more a hasty assemblage to round off the book than a line-up for a punchy dénouement.
Ali's bold style is apparent in flashes, but overall it lacks depth. The locals are just so much background: stereotypes who watch Brazilian soap operas all day or slide into doleful, platitudinous observations. Ali seems more confident with the English characters, but abandons them once their stories ignite a flicker of interest. The landscape is faithfully, if monotonously evoked. It is as if the major themes of Brick Lane - community, displacement, the telling of tales, passion, political undercurrents - have been awkwardly transplanted to another environment, where they cannot flourish. As Joao notes at the beginning of the novel: "The tomatoes too would come early and turn a quick, deceiving red. They would not taste of anything." The same can unfortunately be said of this frustratingly diluted novel.
INDEPENDENT
DOUBLEDAY £14.99 (299pp) £13.99 (free p&p) from 0870 079 8897
Alentejo Blue, by Monica Ali
Without purpose in Portugal
By Sean O'Brien
Published: 02 June 2006
Monica Ali's very popular first novel, Brick Lane, was accorded a more-than-literary importance. Its depiction of Asian life in the East End of London was an eye- and ear-opener for many readers, while also managing to offend some who considered its world to be their property. The book became the arena for a conflict between artistic freedom and cultural prescription.
In her new novel, whether deliberately or through the unbiddable workings of the imagination, Ali has declined to satisfy any expectation that she would offer more of the same. Alentejo Blue is set in rural Portugal, among natives, expatriates and tourists. More significantly, perhaps, it is a series of adjacent episodes rather than a fully orchestrated novel. It has themes but not much development, opportunities galore but little inclination to take them
Mamarrosa is a poor village whose relationship with modernity is exemplified by the fact that when an internet café opens it is not in fact online and the ice cream smells of fish. Half-heartedness, incompetence and parsimony reign. People compete to pronounce ever-more banal general truths. To leave is almost beyond imagining, except for Teresa, who wants to be an au pair in London. If there is to be salvation, it must come from the return of Marco, long gone to make his fortune. But - have you guessed? - Marco is not exactly what people suppose him to be.
Into this sludge of discontent Ali introduces a drunken English writer, Stanton. More interestingly, she introduces him to the family of China, a burnt-out alcoholic ex-junkie and ex-dealer, on the run. China, his shrivelled wife Chrissie, their sad tart of a daughter and bored but decent son deserve a book in themselves but, like Teresa, they don't get one. China's womenfolk get Stanton, in the perfunctory way of the kind of sex that happens in books.
There are other, more temporary visitors. Eileen and her husband are miserably holidaying while digesting the news that their son is gay. The husband likes facts; the wife impressions. Does this qualify as a crisis? Not really: they haven't the energy. Sophie, a teacher, is spending half-term driving about with her fiancée, Huw, a rich banker. Their wedding plans have got completely out of control, and the trip is intended as a moratorium on discussions of guests and bridesmaids' dresses. Sophie feels her dormant depression and metaphysical despair re-awakening (the visit to the catacomb doesn't help) and has doubts about getting married at all.
It is hard to give a flavour of Alentejo Blue without accepting the invitation to satire. The book should be a chamber piece, rich in design and moral understanding, but it reads as "late" work undertaken too soon. It rubs up against serious themes - love, endurance, time, making do - only to move quickly on. As yet Ali lacks the dramatic economy which her form requires.
The novel seems strangely modular, relying on the reader's consent to a kind of shorthand which recalls the empty "issues" and mechanical gravitas of soap opera. Predictably, the political and historical dimensions - Salazar's version of Fascism, the failure of revolution to keep the land from slipping back into the hands of the rich - are no sooner introduced than they are tidied away.
Such writing is doomed to exist not for itself but as an example of a genre, holiday reading to be forgotten as soon as it is consumed. None of this will stand in the way of the book's popularity, but there are enough passages with point and suggestive power to indicate that Ali has more serious work to do. She can write with appealing clarity. It would be a pity if she thought that the empty efficiency of language and style practised in Alentejo Blue were evidence of what she might really achieve.
Sean O'Brien's version of 'The Inferno' is due from Picador in the autumn
Monica Ali's very popular first novel, Brick Lane, was accorded a more-than-literary importance. Its depiction of Asian life in the East End of London was an eye- and ear-opener for many readers, while also managing to offend some who considered its world to be their property. The book became the arena for a conflict between artistic freedom and cultural prescription.
In her new novel, whether deliberately or through the unbiddable workings of the imagination, Ali has declined to satisfy any expectation that she would offer more of the same. Alentejo Blue is set in rural Portugal, among natives, expatriates and tourists. More significantly, perhaps, it is a series of adjacent episodes rather than a fully orchestrated novel. It has themes but not much development, opportunities galore but little inclination to take them
Mamarrosa is a poor village whose relationship with modernity is exemplified by the fact that when an internet café opens it is not in fact online and the ice cream smells of fish. Half-heartedness, incompetence and parsimony reign. People compete to pronounce ever-more banal general truths. To leave is almost beyond imagining, except for Teresa, who wants to be an au pair in London. If there is to be salvation, it must come from the return of Marco, long gone to make his fortune. But - have you guessed? - Marco is not exactly what people suppose him to be.
Into this sludge of discontent Ali introduces a drunken English writer, Stanton. More interestingly, she introduces him to the family of China, a burnt-out alcoholic ex-junkie and ex-dealer, on the run. China, his shrivelled wife Chrissie, their sad tart of a daughter and bored but decent son deserve a book in themselves but, like Teresa, they don't get one. China's womenfolk get Stanton, in the perfunctory way of the kind of sex that happens in books.
There are other, more temporary visitors. Eileen and her husband are miserably holidaying while digesting the news that their son is gay. The husband likes facts; the wife impressions. Does this qualify as a crisis? Not really: they haven't the energy. Sophie, a teacher, is spending half-term driving about with her fiancée, Huw, a rich banker. Their wedding plans have got completely out of control, and the trip is intended as a moratorium on discussions of guests and bridesmaids' dresses. Sophie feels her dormant depression and metaphysical despair re-awakening (the visit to the catacomb doesn't help) and has doubts about getting married at all.
It is hard to give a flavour of Alentejo Blue without accepting the invitation to satire. The book should be a chamber piece, rich in design and moral understanding, but it reads as "late" work undertaken too soon. It rubs up against serious themes - love, endurance, time, making do - only to move quickly on. As yet Ali lacks the dramatic economy which her form requires.
The novel seems strangely modular, relying on the reader's consent to a kind of shorthand which recalls the empty "issues" and mechanical gravitas of soap opera. Predictably, the political and historical dimensions - Salazar's version of Fascism, the failure of revolution to keep the land from slipping back into the hands of the rich - are no sooner introduced than they are tidied away.
Such writing is doomed to exist not for itself but as an example of a genre, holiday reading to be forgotten as soon as it is consumed. None of this will stand in the way of the book's popularity, but there are enough passages with point and suggestive power to indicate that Ali has more serious work to do. She can write with appealing clarity. It would be a pity if she thought that the empty efficiency of language and style practised in Alentejo Blue were evidence of what she might really achieve.
Sean O'Brien's version of 'The Inferno' is due from Picador in the autumn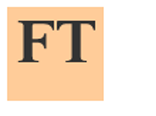 Framed lives
By Lucy Daniel
Published: June 2 2006 15:08 | Last updated: June 2 2006 15:08
>
ALENTEJO BLUE
by Monica Ali
Doubleday ₤14.99, 304 pages
Monica Ali has a lot to live up to: Brick Lane's Booker shortlisting, inclusion on Granta's list of best young British novelists. Hers was a bright debut. With this kind of pressure, Alentejo Blue is perhaps Ali's attempt to throw the baying critics off the scent, but I can't help wishing she'd stayed closer to home in her second novel.
Alentejo Blue turns from East End estates to the Portuguese countryside and Mamarrosa, a shabby, picturesque village populated with colourful stock characters. There's a fat cafe owner boring his clientele with stories of his time in America; a beautiful village girl savouring the letter from a London au pair agency - her ticket out of there; a frustrated ex-pat writer bedding the mother and daughter of an unconvincing poor English family who swear a lot. All are in various states of dissatisfaction, depression or listlessness.
The novel opens with an aged peasant, Joao, discovering his old friend Rui has hanged himself. His recollections of Rui's political activism and one brief sexual encounter are intriguing, despite the description ("the great plains stretched out like a golden promise"). But Ali doesn't do Joao's story justice.
Each character gets one chapter, and we're on to the next. The chapters are vignettes, so there is no tension and minimal interaction between characters, but they are not substantial enough to be self-sufficient. The final scene, a drunken festival, brings the characters together - but too late. In Brick Lane you could forgive the odd predictable simile for the sake of the story's onward roll. Here there is none.
The uninspired writer, Stanton, is one of the few convincing characters. He waits for something to happen "and nothing happened at all". In this he resembles Ali, who has written a book about people not doing things - not leaving, not telling their secrets, in one case not having a baby and then not being convicted for abortion.
Teresa, the would-be au pair, wears "a white cotton dress with blue flowers that matched the paint that framed the door. Alentejo blue. There she was in a picture, in a moment, setting out for the rest of her life." Ali sees all her characters in such convenient frames. She inverts normal phrasing to emulate foreign speech. Whereas Brick Lane saw through stereotypes, here Ali rarely moves beyond them; it seems rushed, peremptory, unfelt.
Even in Brick Lane, Ali's talent lay not in stylistic pyrotechnics but in the characters' slow development, their cumulative growth and deepening. There simply isn't room here for those techniques. With its clumsy style and run-of-the-mill, plodding prose, Alentejo Blue looks far more like a first novel than Brick Lane did.
It's tough to describe the banality of someone's life without making the prose banal. Teresa thinks: "There were thousands and thousands of things to say. Or maybe, in fact, there weren't." One can't help applying this to Ali herself. The qualities Alentejo Blue lacks are precisely what made Brick Lane so remarkable: the power and veracity of its characterisations, its pace, its depth. Let's hope this brief visit to an unfamiliar place gives her the space she needs.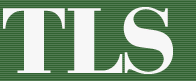 The TLS n.º 5383 de 2-6-2006
Monica Ali's patient interiors
James Campbell


Monica Ali
ALENTEJO BLUE
304pp. Doubleday. £14.99.
0 385 60486 6

The first problem comes with the title. If Monica Ali's new novel is to be a word-of-mouth success, that troublesome "j" has to be overcome. Alentejo is the inland region in the south of Portugal where the action takes place. Once we have learned how to say it ("Alentayzo", with a soft "z"), we can ask: what are we doing here? The majority of the characters in the village of Mamarrosa are discontented with their lot. Some of the natives long to get out, such as Teresa, who imagines a new life as an au pair in London; those who have arrived on a voyage of self-discovery from Northern Europe, mostly England, are on the point of losing their sense of direction altogether. As one incomer says of another: "She was dreaming and she thought she was just waking up".
Ali's first novel, Brick Lane (2003), was a peculiar phenomenon: a first outing destined to be a runaway success even before its release. It would require a wilful blindness not to view the prepublication excitement partly through the screen of Ali's identity as a half-Bangladeshi woman in a country constantly anxious about "diversity", but she avoided efforts to cast her as the next this or that, and the novel transcended its publicity. It is safe to assume that Ali's publishers, not to mention expectant readers, would have welcomed a second outing to the East End of London, with similar narrative confidence and freshness of observation. Instead, Ali has attempted to do something bolder. In the process, she has turned her subject matter inside out: she is still writing about rootlessness, but whereas Brick Lane revealed a closed world in the heart of England, with no English characters of substance, here Ali turns to a deracinated assembly of refugees abroad, scrabbling to inject meaning into their intoxicated, over-technologized, under-cultured lives, hoodwinked by the notion that sunshine and leisure form a raison d'être by themselves.

There are roughly ten separate narrative strands in Alentejo Blue which never gain grounding in a dominant story. While the comings and goings of the bored inhabitants of Mamarrosa intersect occasionally, they do so without building momentum. The excitements of life are basic. Harry Stanton is an unlikeable writer at work on a second novel, about William Blake. (Readers in search of clues to Ali's change of mode will study the remark, "He was twenty-eight when his first novel was published. Paradigms in Eight Tongues. How much easier it was to write then, thinking he knew about life".) Harry is taking sexual advantage of Chrissie, a washed-out former junkie and hippy, and of her daughter Ruby. Surely there will be hell to pay from China, the husband and father? No, he's too smashed to care. Teresa, who longs for the streets Chrissie has left behind, and her puerile suitors, Antonio and Vicente, could have stepped out of the Brazilian soap opera to which she and her mother are devoted. The book opens with João, a weathered old pig farmer, nursing the hanged body of Rui, his lifelong friend and comrade from the days of opposing Salazar. Their struggle resulted in a Revolution – which brought the sale of land for golf courses, and an invasion of Northern dreamers.
Ali's clean and vivid prose, while aiming for a Mediterranean pitch of its own, lands somewhere between declarative Hemingway and general translatorese:
"Standing on the log that Rui had kicked away João took his penknife and began to cut the rope. He put his free arm across Rui's chest and up beneath his armpit, felt the weight begin to shift as the fibres sprang apart beneath the blade. The almond blossom was early this year. The tomatoes too would come early and turn a quick, deceiving red. They would not taste of anything. João took Rui's crooked hand in his own and thought: these are the things that I know. It was time to put the broad beans in."

The reader waits for opposites to collide and make sparks, but the author's concerns are with interiors – the dominant media are inner monologue and cloudy, misdirected conversation – and with style.
Two-thirds of the way in, the narrative voice switches from third-person to first, perhaps for a good reason. Yet another new set of characters is introduced, with little connection to those already half-drunk in the afternoon glare. Like Brick Lane, which concluded with street riots, Alentejo Blue ends with a Forsterian "lump", in this case a village fiesta. There is also the return of a mystery man, flagged in the opening chapter; but by the end the design of the novel is too spread out to be resolved by such old-fashioned devices.
Despite the low-intensity action and the absence of all but the ghost of a cohering story, Alentejo Blue is a readable book, with pleasing touches on almost every page: "the fountain that leapt and dazzled, and revelled in its own unnecessary life"; "she poked at the puncture mark on her heel to provoke the peculiar satisfaction of a small, anticipated pain"; "the people who made a virtue of looking at you frankly were the ones with something to hide". Similar touches throughout confirm that Monica Ali is a patient observer of the world and its mysteries, but the mystery here is why a proven storyteller has written a story from which the interest appears to have been deliberately extracted.

Marking Time
Melancholy characters sigh and waste away on the plains of Portugal.
Reviewed by Ron Charles
Sunday, June 18, 2006; BW07
ALENTEJO BLUE
Fiction
By Monica Ali
Scribner. 226 pp. $24
Monica Ali's debut, the sensitive, subtly witty Brick Lane , was one of the best novels of 2003. Now, with Alentejo Blue , she's produced one of the best books of 1926. This spare, unrelentingly depressing story about several lost generations might have delighted Gertrude Stein and made Hemingway green with envy, but whether readers will want to subject themselves to it now seems doubtful. Searching for this title online, don't be surprised if you get a pop-up ad for Prozac.
Alentejo Blue is a collection of loosely connected short stories about the alienated, bored, frustrated people who live in or pass through a small village in the vast southern plains of Portugal. Alentejo offers little more than a convenience store and a bar, a clean, well-lighted place where patrons can recite old gossip and nurse their ennui. The new Internet cafe is open but has no working connection, a clever symbol of the town's disconnect from the modern world and the closest thing we get to humor in this book.
These sad characters introduce themselves a few at a time. Stanton, a chronically blocked writer, has come to Alentejo to finish his novel but suffers deeply from " estrangeiro malaise." "It was hopeless," he thinks. "It was like deciding to commit suicide and trying to drown with your face in a washbasin." Desperate for some distraction, against his better judgment he befriends a dissipated English family living on a derelict farm. During his first visit, he has sex with the scabby mother on the side of an outbuilding. Who could resist the "brandy and a sharp tang of vomit" in her mouth? Later, he has sex with her 16-year-old daughter, but he feels really bad about it, which you can sense in this typical passage of deeply anguished, extraneous detail: "Stanton lay back on the bed. He looked at his toenails, ingrained with dirt, the right big toenail chipped and peeling away at the corner, the nail on the little toe black, though he had not noticed banging it. He lay there gazing at his feet until darkness took them and the cicadas made audible his thoughts: insistent, streaming, unintelligible." Toward the end, "Stanton stood there and waited for something to happen and nothing happened at all," which I can confirm.
In another story, a very large man self-conscious about his "groinsweat" -- an image I'm still trying to blot out -- wonders if he should eat a piece of cake. Even if you don't recall Prufrock hesitating over that peach, you can't miss the theme in this excruciatingly dreary description of a man haunted by regrets, grief and indecision.
The young people in town don't fare any better. Little Jay -- named after his father's marijuana -- has nothing to do but wander around, wondering if he should start a forest fire. Alas, he doesn't. Meanwhile, his sister annoys the local whores by giving it away for free. But even that fails to spark any flames.
A couple of the stories -- about wives trapped in dead marriages -- are narrated in the first person, which promises a little more intimacy, but the monologues these women deliver are so brittle and alienated that you can't help feeling relieved when their depression finally silences them. They utter deeply affected statements, jam-packed with emotional pain. It's a method that seems dated and highlights the artifice of the form: "As soon as Jay left," his mother tells us, "I wanted him to come back. I ran through the mud in my socks, Michelle's socks, but I couldn't make him hear me. Sometimes I think I can't really exist. I dig my nails into my skin to see if I'm really there, I'm doing it now, and it's good when the blood comes because that proves something, and you can't just believe, you have to have proof."
One of the few truly engaging stories describes Teresa, a 20-year-old woman thrilled about the prospect of going to London to work as an au pair. Here, finally, we get some movement, some tension and development -- the rising and thwarting of her desire. She dreads having to tell her boyfriend about her plans, and she knows her mother will be ruined by the news. Ali sets up the girl's enthusiasm to look especially naive, but it's still a powerful story, made more effective by the swooning trajectory of its plot.
For the most part, though, that movement -- even if heavily predetermined -- is far too rare here. Again and again, Alentejo Blue laments the failure of these people to connect with anyone, but ultimately the stories offer us little more than a series of heavy sighs. ·
Ron Charles is a senior editor of Book World.

June 25, 2006
'Alentejo Blue,' by Monica Ali
The Simple Life
Review by LIESL SCHILLINGER
CALL it the prodigy's paradox: If the world greets an author's first novel with bear hugs and cries of "Huzza," the second effort nearly always gets the cold shoulder, the suspicious look. Often, there are rumblings that the second novel might never have been published if not for the success of the first. But is that fair? Is it possible to judge a sophomore effort solely on its own merits?
The prodigiously gifted Monica Ali has found a way to sidestep this booby trap. Her second book, "Alentejo Blue," a loosely interwoven collection of stories set in and around a Portuguese village, has so different a voice, tempo, mood and theme from her first book, "Brick Lane," that the two seem to share no family resemblance, no authorial DNA. It's almost as if they were produced by different writers.
"Brick Lane," published three years ago when Ali was 35, is a sprawling yet tightly cohering novel, set in London and Bangladesh, that uses one woman's unwieldy life to put a human face on the struggle between the first world and the third, Islam and secularism, tradition and modernity, fate and free will, men and women, youth and age. It's the kind of achievement that entitles its creator to sit with her hands folded for the rest of her days, knowing she has produced a lasting work and need only write again if she really feels like it. Clearly, Ali feels like it. Her new book demonstrates her versatility and hints at the breadth and variety of her interests.
"Alentejo Blue" is set amid the cork oak forests of the southern Portuguese region known as the Alentejo. Its chapters are told from the points of view of different inhabitants of or visitors to the region: an ancient, closeted gay pig farmer; a fat, dimwitted cafe owner; a poor, scatty Englishwoman and her slovenly family; a predacious, alcoholic English writer; a local girl who wants to be an au pair; vacationers of varying ages and conditions. The book unrolls at a non-urgent pace; not allegro, not even andante — largo.
In these pages, Ali seems to be teasing out the question of how writing can be used to convey psyches with differing levels of perceptiveness. The chapters are notionally rooted by place, but they bear surprisingly little resemblance to one another — they're like soil samples taken from different corners of a vast and varied terrain, with nothing linking them but the accident of their geography. Ali seems intent on showing that geography can be illusory: her characters live and breathe not so much in the Alentejo that surrounds them as in the cul-de-sacs and alleys of their own thoughts.
She takes pains to make her characters distinct, even as she drops hints that this distinctness isn't noticed by the people who know them best. To the villagers of Mamarrosa, the octogenarian pig-keeper, João, is simply a quaint old rustic. The aspiring au pair who brings him his groceries envies his "simple" life: "The headaches he had never known. The certainty of each day like the last. The protection of not wanting more." She is unaware that João has harbored an ardent passion for a local man, Rui, for almost seven decades; or that he recently found Rui hanging dead from a tree, just after he'd committed suicide; or that João's mind, drunk on memories, has a way of corkscrewing into gnomic epigrams. "A bird, thought João, never has to think about what to do next. . . . A bird always knows how he feels." Holding Rui's lifeless body, he reflects, "When desire is gone . . . this is all that remains." João could be paraphrasing the Portuguese poet Fernando Pessoa: "Rather the bird flying by and leaving no trace / Than the passing beast leaving tracks in the earth."
Another character, the benighted cafe owner, Vasco, is deaf to poetry. He regales his clientele with endless tales of his glory days in the 1970's working as a fry cook and bartender on Cape Cod — when he isn't criticizing the village's cruddy new Internet cafe, which courts tourists and serves toasted cheese sandwiches. His own authentic dishes — like his mother's vinegary salad of pig ears and tails — "will bring them flocking," he boasts. "They think they are so clever, they think it is the future, but what do they understand?" he says of his competitors, adding, "I have traveled, you see, and I understand the modern mentality." Yet despite all his bluster, Vasco broods alone in his cafe. He admits to himself that he's a blowhard: "What does he know? Not much."
But are such simple folk as romantic or as dull as others may imagine them to be? It's a tricky gambit for an intensely verbal person to try to represent the interior life of an intensely nonverbal one — and that's the job of too many of these chapters. It comes as a relief when a local character slips his or her short imaginative tether and lets an anecdote of village history splash color into Ali's shadow play of blinkered consciousness. Vasco may dream of wooing dollars and euros with plates of pig tails, but his grandmother was so uninterested in self-betterment that when someone installed two windows in her dark house she "boarded them back up again." She was a woman who preferred darkness to change.
The reader has the most fun when Ali introduces a keenly observant older Englishwoman, Eileen, who is traveling through the Alentejo with her fault-finding husband. When Eileen spots a well-groomed cashier leaving the village bank, she suffers a pang of inadequacy: "She looked like the kind of woman who would never leave her cereal bowl in the sink all day. The sound of her heels on the cobbles made me feel lazy and rather disorganized. I fussed inside my bag, but why I should pretend to be busy, goodness only knows."
When Eileen and her husband come across the village's hapless English expat couple, the wife reminds Eileen of her dog "when he's just had his tail trodden on." Eileen's officious husband asks the woman's husband what he does for a living: " 'Chill,' said the man, 'mainly, like,' " and my husband nodded as if he too mainly chilled." Later, when her husband turns his attention back to needling her, Eileen consoles herself with private thoughts of resistance: "You can always defeat sarcasm in the end with cheeriness. It's quite a good weapon, actually; a blunt instrument but a strong one."
To the extent that an author's characters are her spokesmen, Ali is better represented by Eileen's wry sensibility. And Eileen's unforced wit is a reminder that humor arises most easily among equals. But in "Alentejo Blue," Ali has, for the most part intentionally, sought the company of unmatched sensibilities. The novel isn't a failed experiment, but it is a self-conscious one. While her powers of projection have force and flavor, the territory she covers in this virtual Portugal could use less murky signposts.
In "Alentejo Blue," Ali's characters are trapped in their own heads. To let them loose into the dusty streets of Mamarrosa to act and interact, rather than silently stew, would be a liberation for them — and perhaps for their author.
Liesl Schillinger, a New York-based arts writer, is a regular contributor to the Book Review.

The Writing Life
The author of "Brick Lane" and "Alentejo Blue" on how she creates her fictional worlds.
By Monica Ali
Sunday, June 25, 2006; BW10
How do you write? It's a question that comes up often; not one that I have seriously attempted to answer before. Sometimes "On a laptop" seems to suffice. That I rarely get beyond such superficialities is, perhaps, a reflection of my feeling that I don't need to know how I write. But the question is linked to another: What do you write about? I can get closer to an answer if I start there.
In his Nobel Lecture, Harold Pinter said that his plays are "engendered by a word, a line or an image." Of the writing process he remarked that "the characters . . . are not easy to live with. . . . You certainly can't dictate to them."
Nabokov would have snorted at this. "My characters," he famously said, "are galley slaves."
Strongly stated positions. I wonder if both do not protest too much.
I want to explore how my own material comes about. Brick Lane , my first book, was classic first novel material. It was born out of my own experience, whether in the family dynamic or in the so-called "themes" of intercultural or intergenerational conflict. But these "themes" are not a novel. They did not take me by the hand and lead me into a fictional world.
Nazneen, my heroine, did that. She was my beginning. Nazneen is born and brought up in a small village in Bangladesh. She came to me, I think, through my mother. My mother is white. She was born and brought up in a small town in the north of England. But she went to Bangladesh (East Pakistan, as it then was) to marry my father. And the experiences she spoke of to me, time and again, of total cultural and social dislocation, inscribed themselves deeply. When Nazneen goes to London to marry, I had three pairs of eyes through which to see: my own, hers and my mother's.
My second book, Alentejo Blue , is set in a rural village in the Portuguese backwater of the Alentejo region. It's not a book I had planned to write. I had begun work on a different book, set entirely in England. But I was spending time in Portugal, and even when I returned to London, my thoughts kept drifting back there. I had these images: an old man raising his hat, a black felt fedora, a cut on his hand; a local girl sending a text message to her boyfriend; a photograph of a middle-aged English woman on a donkey; a man, always walking away, always carrying a suitcase.
These images excited my interest. They were also curiously enervating. I did not want to write about a Portuguese backwater, and yet I knew I would. At first I thought I would filter everything through an interloper, a character who is a writer. I saw -- pretty quickly -- that this would not do. That character did not provide the driving impulse. The place itself did this, or -- to turn it around -- the place was the character.
To give voice to a place one has to develop a choral range. Initially I fought this, then, plunging in, I relished it. Altentejo Blue is written from the perspective of young and old; male and female; locals, expats and tourists. The fact that I did not, at first, want to do this stemmed -- at least in part -- from not wanting to do the work. Because this is the work, the real work, that a fiction writer does. To begin to inhabit another perspective is the hardest part of the hard labor of building a world out of words.
Most people, though, seem to find research more impressive. When Brick Lane was published, I was repeatedly asked how much research I had done. How did I go about it? When I said that I had done research but didn't consider it hugely important, I was met with a baffled response. Now, with Alentejo , I can say again, truthfully, that I have done the research. It seems to satisfy people. For me, research is a useful means of procrastination. (I'm not being entirely flippant. One needs to hesitate.)
But research is about knowing, and knowing is easy. Anyone who cares to can find out that there is overcrowding and drug abuse in the Bangladeshi community in London's East End. You don't even have to go there. You only need to know how to use a search engine.
There is another, more profound way in which research is useful to the fiction writer. Research gives you the courage to make things up. The task of the novelist is not to know. It is to imagine. Like a succubus, one must seduce and possess the character. How this is achieved, I do not know. Except that it is a state that one sinks into, and the rest -- not just knowledge, but style and technique -- are products that are available if you pay the price of time and dedication to the craft.
Asking myself questions about the material -- what is it? where does it come from? -- brings me closer to answering the original question: How do you write? I approach writing through character, and my approach to character is perhaps most easily visible in Nazneen, the protagonist of Brick Lane .
" What could not be changed must be borne. And since nothing could be changed, everything had to be borne. This principle ruled her life. It was mantra, fettle and challenge. "
This question, of what Nazneen can or cannot control, or feels she can or cannot, runs through the book. Do I, the author, believe in fate? Nearly every reader with whom I came into contact asked this.
But Fate holds as little interest for me as my horoscope. If I write about a religious woman who feels the beating of angel wings as she walks, it is not that I am interested in angels. The confluence of factors, external and internal, ("conditioning" and "nature") that gives rise to the beating wings is where my fascination lies. Nazneen struggles with what she can control in her life and what she can't. Because of her upbringing (her family, her social context) the struggle is framed in terms of fatalism and a competing urge toward freedom.
Issues of agency, it seems to me, are precisely what one grapples with when creating a character. If a character is behaving badly, the question to ask is why? Maybe the answer is "that's just how he is." But the author is always ascribing or withholding the power of volition. We ascribe background, a family, a setting, coincidence, chance. What will the character do? How free is he to choose?
As the author I can set a course, I can sit at the helm, but this ship is not a slave ship; I must take my turn below deck.
Although this is my writing method, it does not mean that like Nazneen, other characters are bound up in a consciousness of agency or otherwise. Indeed, most of us, when we're not busy theorizing against it, are little aware of anything other than our own, seemingly autonomous selfhood. With Nazneen, I could say, like a conscientious math pupil, I have shown my work. ?
Amanda Craig
ALENTEJO BLUE, DOUBLEDAY
Read this review, here
more reviews, here