Robert Browning
(1812 - 1889)
A page on Elizabeth Barrett Browning, here
Day-to-day life in a Barrett home

Iain Finlayson's exhaustive life reveals that the most interesting thing about Browning was his wife

Anthony Holden
Sunday February 1, 2004
The Observer
Browning: A Private Life
by Iain Finlayson
HarperCollins £30, pp758
WH Auden observed that the private papers of an author, if they are to satisfy the public, must be twice as shocking and unexpected as his public books. In the case of Robert Browning, the published work is far from shocking, if occasionally unexpected; the private papers, on which Iain Finlayson leans heavily to swell his reverential tome to daunting proportions, are rarely either. So Finlayson is up against it.
He has also set himself the uphill, if commendable task of suggesting that Browning was a better poet, and a more interesting subject for biography, than his wife, Elizabeth Barrett. By painting her as a sickly, neurotic harpy, lurching between drugs and spiritualism to enliven her selfish, pampered existence, Finlayson does manage to persuade us that her far less worldly husband had the patience of a saint (or else that love, as most of us already know, moves in mysterious ways). But he winds up defeating his own ends, albeit inadvertently, by reinforcing our presupposition that the most interesting thing about Browning was Barrett.
After their clandestine marriage and elopement in 1846, the couple were together for a mere 15 years of Browning's 77-year life. But the day-to-day details of that shortish span, spent largely in Italian exile, merit the longest of Finlayson's three immense sections, serving as an often wobbly bridge between Browning's pre-Barrett aspirations to serious-minded poetic respectability and his three post-Barrett decades as an increasingly incomprehensible spent force.
'I shall live out the remainder [of my life] in her direct influence,' Browning wrote to his sister Sarianna after Elizabeth's death. 'The future is nothing to me now, except inasmuch as it confirms and realises the past.' For all a few mild flirtations, Sarianna became the nearest he ever got to a replacement; she acted as his companion and long-suffering soulmate while undertaking the tricky role of surrogate mother to his son, Pen - short for Pennini, as the boy chose to call himself after his parents landed him with the name of Wiedemann.
For reasons best-known to herself, and left that way by her biographer, Elizabeth chose to raise poor Pen as a girl, dressing him in satin, ribbons and dainty shoes, letting his hair fall past his shoulders in long ringlets. A forlorn photograph of mother and androgynous son leaves us unsurprised that the boy turned out to be a feckless neurotic, even once Browning cut his hair and bought him some long trousers after his mother's death. Disappointing his father by failing to get into Balliol, Pen eventually became a mediocre painter, flexing his maternal genes with some shrewd property investments.
It was apparently a Polidoro painting of a gallant knight rescuing a damsel in distress from a dragon that moved 34-year-old Browning to commit social suicide by rescuing the semi-invalid Elizabeth, six years his senior, from her virtual house arrest in Wimpole Street. Was it really worth it? He evidently thought so, though Finlayson fails to persuade the reader otherwise. Elizabeth's spaniel-like husband had to put up with her snobbish support for Louis Napoleon as well as her addiction to opium and her long, tedious flirtation with a quackish American medium.
We learn more about bonnets than sonnets as Finlayson describes their daily life in far more detail than anyone can ever want to know; poems occasionally get written, by both husband and wife, but one is often left wondering how (and, in most cases, why) amid all their ceaseless socialising (with modish expats), self-indulgent travelling, incessant money worries and baffling mutual admiration.
'I hope they may understand one another - nobody else could!' said Wordsworth on hearing of the Brownings' union. With the exception of the early, out-of-character Pied Piper, Browning never really escaped the charge of almost wilful obscurantism, though there are certainly some noble insights and touching sentiments in the poems collected under the title Men and Women.
But his marriage to Barrett, one cannot help concluding, robbed English letters of the more eloquent and substantial body of work this intelligent, sensitive soul could surely have produced. Instead, he ended (as he had begun) almost risibly opaque, each successive work failing to impress or indeed sell as surely as his late wife's went into their umpteenth editions. Lionised in old age as a cult figure (to his faux embarrassment) by a group of literary anoraks who formed a Browning Society, he lived to see it fade all too swiftly into oblivion. There is no more forlorn fact in this book.
Apart, perhaps, from such details of his marriage as Elizabeth's threat to leave him when he shaved off his beard - and his immediate compliance, in this as in so many other cases, with her every whim. For this reader, it was often a close call between aching for him to yell at her and praying he would slam his study door and write a decent poem.
In his prologue, Finlayson makes large claims for Browning upon which, cumulatively, he fails to deliver. He may have such luminaries as Henry James to cite (all too frequently) in his support, but there is little new or arresting material in this book, which relies more openly than most on previous lives of husband and wife in its vain attempt to rescue Browning from Barrett's long, if slender shadow.



Browning: A Private Life by Iain Finlayson
HARPERCOLLINS £30 £26 (+ £2.25 P&P PER ORDER) 0870 800 1122
Browning's poetry really has to be read in bulk - but that doesn't mean his biography has to be huge, complains Mark Bostridge
25 January 2004
I n 1889, the year of his death, Robert Browning made a recording of his voice at a dinner party given by his friend, the artist Rudolf Lehmann. One of the other guests had brought with him a phonograph, and although Browning at first declined to speak into it, he was eventually prevailed upon to recite some lines from one of his most popular poems, "How they brought the Good News from Ghent to Aix".
You can hear Browning's party piece on a recent British Library CD of historic recordings from its sound archive. The sound quality is poor - it was, after all, just 12 years since the invention of Edison's tinfoil cylinder machine - but through the hiss and crackle, it's just possible to make out the surprisingly high-pitched warblings of an elderly gent who, after the first couple of lines, is stumped by failing memory and forced to announce, "I'm terribly sorry but I can't remember me own verses." His embarrassment is covered by the cheering of the other guests as the recording fades.
In the latter part of his life, following his return to England from Italy after the death of his wife Elizabeth Barrett Browning in 1861, Robert Browning became well known as a party animal in London drawing-rooms, as much loved as despised for his powers as a raconteur and for his "afternoon-tea" manner. At these gatherings, according to one newspaper, no one would have suspected him of poetry for he looked like a rich banker. A contemporary described his talk as being "already in full flood at a distance of twenty feet", while Mary Gladstone objected to the way he "puffs and blows and spits in your face".
What Thomas Hardy once called "The Riddle of Browning" was famously taken up by Henry James. In his story "The Private Life", James dramatised what he perceived as Browning's essential duality: the public façade of the well-dressed socialite, talkative though giving little away, and the inscrutable private personage of the poet of genius. Most of Browning's biographers have followed this lead in their representation of his two divided, "dissociated", selves, and while his latest biographer, Iain Finlayson, ambitiously subtitles his book "A Private Life", his biography is as much an amalgam of "the pair of independent compartments", as James called them, as its predecessors.
The chances of making any dramatic new discoveries are, in any case, slight. In his final years Browning was well aware "of the unscrupulous hunger for old scandals", and two years before his death he spent a week reducing many of his personal papers, including drafts of his work and his entire collection of letters to his family, to a heap of ashes. The one set of correspondence he couldn't bear to destroy was the letters between him and Elizabeth from their courtship to her death. Her letters, he wrote, "would glorify the privileged receiver beyond any imaginable crown in the world or out of it..."
They provide a vital resource for the biographer and Finlayson's book is full of them. Overstuffed, in fact, with letters from an enormous range of correspondents. Early on Finlayson confesses a weakness for the format of the Victorian Life and Letters, and this soon becomes obvious as page after page is filled with great blocks of quotation. He also insists on indulging in lengthy dialogues with previous biographers of Browning like Alexandra Sutherland Orr and GK Chesterton. At 758 pages this book is a real wrist-wrecker and unnecessarily long, which is a pity because Finlayson is a thorough and highly intelligent biographer who - when he has the confidence to forego his dependence on other people's opinions - reveals an enviable talent for writing rich and moving narrative.
Finlayson has another problem - Browning's work and its reputation for obscurity. Born in 1812 and brought up in Camberwell amid his father's collection of 6,000 books, Browning published his first poem, Pauline, anonymously in 1833. After writing for the theatre as a result of his friendship with Macready, he published a narrative poem, Sordello, in 1840, which effectively left a question mark hanging over his literary career for the next 20 years. Tennyson said that the only lines he understood were the first and the last - "Who will, may hear Sordello's story told" and "Who would, has read Sordello's story told" - and 15 years later, after the appearance of Browning's Men and Women, George Eliot's remark that "what we took for obscurity in him was superficiality in ourselves" was only a more generous restatement of an attitude of general incomprehension.
There was some doubt whether Browning himself remembered the source of many of his poetry's allusions. Henry James was comforted on hearing Browning read his poems to find that "at least, if you don't understand them, he apparently understands them even less." One of the disadvantages about reading Browning today is that his power is only really apparent when he is read in bulk. Finlayson makes a good case for Browning both as a major transitional voice, and as a High Victorian commentator in verse on science, the higher criticism of scripture, spiritualism and other preoccupations of the age.
But it is the love story at the centre of Browning's life that gives this new biography its heartbeat as it did his greatest poetry. Robert's elopement to Italy with the morphine-addicted Miss Barrett, together with her maid Wilson and dog Flush (who bit Browning twice), was the literary romance that warmed the hearts of their contemporaries as much as those of succeeding generations. (Wordsworth was more sanguine about it. "I hope they may understand one another," he said. "Nobody else could.") Perhaps it does Browning's reputation some good that he will ever be identified in the popular imagination with the dashing romantic profile of Frederic March in the 1934 film version of Rudolph Besier's play The Barretts of Wimpole Street. This also starred MGM's grande dame Norma Shearer as a squint-eyed, wilting Elizabeth and an ogreish Charles Laughton positively chewing up the scenery in the role of Mr Barrett (the less said about the 1960s musical Robert and Elizabeth, and its song "Pass the Eau de Cologne", the better). Certainly the real Browning was ever the dandy, posing in a soft blue shirt while writing letters to Elizabeth, and wearing a smart green jacket on one of their 91 meetings before their wedding day at St Marylebone Parish Church in the autumn of 1846.
Elizabeth entrusted her future to Browning and he didn't betray her. As Chesterton said, Browning's secret marriage was his one unconventional act in a conventional life. Yet it took a different kind of flouting of convention for Browning to support so unresentfully his wife's claim over his to be the great poetic voice of the 1850s. After her death, the burden of expectation passed to their only child, Robert Weidemann Barrett Browning, known as Pen. Pen who, as a baby, had to be wrested from his mother's breast with the taste of bitter aloes, and who continued to sleep in his mother's room until he was 12, provided the main focal point for Browning's remaining few decades. He ended up as a wonderfully prosaic character for the offspring of two poets, metamorphosing from a disturbingly androgynous child, all in ringlets and silks, into a beefy and beery middle-aged man in knickerbockers, with a reputation for promiscuity and a home nicknamed "Palazzo Pigsty".
He was a faithful guardian, however, of his parents' memory, though when Browning died in 1889, Pen could not bear the thought of his mother's bones in Italy being disinterred for burial with his father in England. Instead, Browning had a funeral on a national scale in Westminster Abbey, and the Barrett-Browning romance was remembered by the singing of her poem, "What would we give to our beloved?". But, in spirit, as Browning had written some years earlier, his heart would always lie buried with Elizabeth in the Protestant Cemetery in Florence.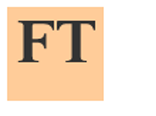 January 31/ February 1, 2004
Analysis of the Browning enigma
Another biography of the great poet – but it does reach far into the riveting dynamics of his family life, says Michael Glover
BROWNING: The Private Life
by Iain Finlayson
Harper Collins, 758 pages
There have been many biographies of the Victorian poet Robert Browning. Within 15 years of his death in 1889, three significant ones had been published – such was his fame and his perceived importance.
Iain Finlayson's reassessment of the poet is a little like one of those Victorian biographies. It is massive, orotund, leisurely, wordy. It is the kind of book for which armchairs and large open fires were made. It smacks a little of the antique in the choice of its vocabulary and the shaping of its sentences – Finlayson is fond, for example, of such polysyllabic wonders as "turpitudinous" and "rectitudinous".
It is good to come across some of these words again. We thought they had died. From time to time, we can't help but feel that Iain Finlayson has spent so many years reading the great Victorians and their apologists that he has almost succeeded in becoming one of them.
The book is also something of a portmanteau. It has gathered up bits of the best of those early biographies and re-presented them to us by means of copious quotation. Is this plagiarism? I don't think so. Finlayson would argue – just as the Scottish poet Hugh MacDiarmaid once argued when accused of exactly the same thing in relation to his autobiography – that these judicious quotations give us the precious insights of the Brownings' contemporaries, circumstantial details entombed in books that have long been out of print. How otherwise would we be able to gain access to what Mrs Browning's hands really felt like when placed in the palm? (Some tiny bird's foot).
The downside of splicing one's own book with so many quotations from the books of other people is that it is quite difficult to spot exactly where someone else's insights end and where the author's begin.
Browning himself (b. 1812) was the son of a bookish father of thwarted literary ambitions – Browning elder spent his professional life as a bank clerk. Browning junior was indulged from first to last. His family supported him financially and paid for the publication of several books. He had enough money to adopt the leisurely pose of a dandy, and to think about little other than poetry. Generally speaking, Browning leaved to please himself – no reviews; no morale-sapping, hack biographies of lesser talents; no potboilers to pay the rent. Lucky man, some might say. This is not to imply that he was an extravagant man. He was very careful with his – and other people's – money.
The most dramatic single event of his life, his secret marriage to the poet Elizabeth Barrett, happened in September, 1846. The couple then eloped together to Italy, where they lived, for the most part, for the next 15 years until her death in 1861. It was an extraordinary thing for her – a house-bound invalid, to have done – this breaking free from the shackles of a tyrannical father, and it was an act for which her pitiless father would never forgive her.
Browning the poet was the master of the dramatic monologue: few poets have drawn such cunning portraits of slippery, self-justifying rogues.
Finlayson acknowledges this, but when he gives us expositions of the poetry – there is a fair bit of this scattered throughout the book – he tends to be a bit weak-kneed and soppily praising from time to time. He uses the adverb "perfectly" on no fewer than three occasions when describing "The Pied Piper of Hamelin", for example. "The Pied Piper", which was written at great speed, is fairly good and abiding popular, but it has its crudities all the same. The problem is this: Finlayson wants us, above all things else, to agree with him that Browning was a great poet, a great being – and someone moreover, to whom it was sensible to have spent umpteen years devoting your own precious lesser life. Perhaps he was.
A large part of the central section of the book is devoted to that very famous and often-written-about literary marriage. Here again, much splicing of other material takes place, notably from books by recent biographers who have analysed the marriage and its actors from a psychological – and a psychoanalytical – point of view. All this is riveting, of course, because the dynamics of their extraordinary relationship are so engrossing. Elizabeth was addicted to opium for most of her life. One of the beneficial effects of the drug was, according to Finlayson, that it caused her to be more bold and forthright in her opinions.
He maintained a kind of dogged devotion to her, and she to him – despite the fact that they differed intellectually about a great deal. She, for example, was very anti-English and very keen on the idea of revolutions in Europe. It made her fizz just to see Austrian soldiers or Italian patriots – either would do, in a pinch – swarming past beneath the windows of Casa Guidi.
He, on the other hand, was much more cautious and pragmatic. and much more prepared to give England the benefit of the doubt. He had not been born into a respectable, middle-class English family for nothing.
After her death, he returned to damp old England and took up socialising in a big way – not that he'd ever disliked in the past. Their only son, Pen, was a bit of a disaster, a social and intellectual disgrace, but later in his life, long after the death of his father. he improved somewhat, and one of his last acts was to publish the Brownings' correspondence – a decision that Robert may well have disapproved of had he been alive to voice an opinion, given that he was always partial to guarding his privacy and burning his early correspondence.
If you are an admirer of Browning – or even an admirer of the idea of great Victorians – you won't be disappointed in this very thorough and well-turned book. Though dogged and dependent upon much that has gone before, it has reached far into the enigma that if the poet's life.

Title
Robert Browning: A Life After Death
Author
Pamela Neville-Sington
Publisher
Weidenfeld and Nicolson, £20, 340 pp
ISBN
075381864

When the kissing had to stop
(Filed: 07/06/2004)
John Gross reviews Robert Browning by Pamela Neville-Sington
Robert Browning married Elizabeth Barrett in 1846 - secretly, to avoid the wrath of Elizabeth's tyrannical father. They left almost at once for Italy, where they lived for the next 15 years. They had a son, nicknamed "Pen", on whom they doted; in other respects, too, their marriage was exceptionally happy. Then, in 1861, Elizabeth died.
It is at this point that Pamela Neville-Sington opens her new account of Browning, and it still leaves a great deal of ground for her to cover. Robert, who was six years younger than Elizabeth, was only 49 at the time. He had another 28 years to live - vigorous years, almost to the end. Much of his best work still lay ahead.
In spite of starting where it does, Neville-Sington's book is by no means limited to the poet's later career. On the contrary, she presents it in her preface as "a complete life of Browning". At strategic points she doubles back to consider his childhood and youth, his early work, his friendships, and above all his marriage.
This could easily make for needless complications, but in practice it works well. Some of the most vivid episodes in the book are those recounted in flashback - though that seems too crude a term for a technique in which one backward glance often leads on to another. There is a touching account, for instance, of how Browning's imagination was nourished during childhood by the multifarious interests of his kind-hearted, unworldly father. It throws considerable light on the poet's character; it also serves as a prelude to the sorry story of how Browning senior eventually fell into the clutches of a harpy called Mrs Von Muller (Neville-Sington makes her sound rather like Cruella de Vil), with devastating consequences.
Fascinating though much of this earlier material is, in terms of the book's over-all design it remains secondary. It helps to explain how the middle-aged Browning had come to be the man he was, and what kind of emotional luggage he carried with him. But the main focus is still on to his later years.
He was determined to remain loyal to Elizabeth. How could she possibly be replaced? At the same time he had suffered for years from sexual frustration (Elizabeth was an invalid; they had stopped sleeping together in 1850, after her fourth miscarriage). And he was attractive to women, both in his own right and increasingly, after he had returned to London, as a social lion.
A good deal of Neville-Sington's narrative is taken up with the poet's romantic or potentially romantic manoeuvrings. Three relationships stand out in particular, two of them in glaring contrast. Julia Wedgwood was sensitive and intelligent: he liked and admired her, but couldn't return her love. Louisa Ashburton was a very rich, youngish, aristocratic widow, who came zooming at him like a dive-bomber. He was bitterly resentful, the more so because she aroused him; two of his subsequent descriptions of her were "black beetle" and "bold she-shape".
His last attachment, to a wealthy American called Katharine Bronson, was the tenderest. It isn't only the fact that much of their time together was spent in Venice that makes one think of Henry James. Their friendship was marked by Jamesian hints, hesitations, comings together, delicate withdrawals. You feel, tantalisingly, that there is no reason why they shouldn't have been happy together. But it was not to be.
In the gossip of the period Browning's name was linked with the names of many other women as well - often inaccurately, but almost inevitably, given what a crowded social life he led. He was a tireless party-goer, an indefatigable diner-out, a master of the art of cordiality. It became a cliché, though a satisfying one, to comment on the difference between the man who wrote the subtle, finely wrought poems and the bustling, hale and hearty presence you encountered in fashionable drawing-rooms.
Yet the poems kept coming - more profusely after Elizabeth's death than during his marriage, and with greater impact. While Elizabeth was alive, in fact, her poetic reputation had stood higher than his, and he had seemed contented. "She has genius," he said, "I am only a painstaking fellow." One doesn't doubt his sincerity. But he surely must have recognised, at some level, that while she was gifted, original and admirable in all kinds of ways, he was the one with the genius.
At all events, her death seems to have released or restored his full powers, and it is one of Pamela Neville-Sington's merits that she acknowledges that this was the case without feeling that it calls in question the strength of their relationship. She simply accepts that even the best marriage is bound to have its complications - as Browning himself did, when he wrote in his poem By the Fire-Side that if two lives join, "they are one and one, with a shadowy third". By "shadowy third", as Neville-Sington says, he meant "everything, both trivial and profound, that comes between two people".
Neville-Sington quotes from the poetry to good effect. She may even persuade readers to try some of the more intimidating late poems, by showing that under their exotic garb they frequently reflect the poet's pressing personal concerns. Only a hardened Browningite is likely to feel much initial curiosity about an obscure fable called Halbert and Hob, for instance, but it takes on new interest as soon as Neville-Sington connects it with the ups and downs of Browning's troubled relationship with his son Pen. And that relationship in turn is one that she writes about with sympathy and skill: it is one of many threads in the story which give her book the quality of a superior Victorian novel.
John Gross's books include 'After Shakespeare' (Oxford).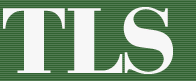 July 2, 2004 – n.º 5283
Not enough grasping
Daniel Karlin
Pamela Neville Sington
ROBERT BROWNING
A life after death
340 pp. Weidenfeld and Nicolson.
ISBN 0-297-64396-7
Mary Sanders Pollock
ELIZABETH BARRETT AND
ROBERT BROWNING
A creative partnership
244 pp. Ashgate.
ISBN 0-7546-3328-4
That low man seeks a little thing to do,
Sees it and does it:
This high man, with a great thing to pursue,
Dies ere he knows it.
(Robert Browning)
Literary biography, as it is practised in these books, is a "little thing". Robert Browning: A life after death has many appealing qualities: a fresh narrative method, shrewd observation of character, a clear and witty style; it is often enlightening about the poet's habits, his friends and family, his intellectual interests; but it is dumb on the subject of his life's work.. Pamela Neville-Sington has no conception of poetry as possessing independent energy and interest; Browning's life and work simply illustrate each other, as though they were the same sort of thing. But they weren't, and the fruit of the tree of life-writing is not knowledge but gossip.
Yet the book has a clever and promising design. Neville-Sington begins with the death of Browning's wife Elizabeth in Florence in June 1861, when Robert was forty-nine years old. She then moves backwards and forwards in time; events trigger "flashbacks" in the narrative, so that an account of Browning's parents unfolds as Browning sits by his father' s deathbed in Paris in 1866. Or again, starting from the foire de Saint-Gilles at Pornic in Brittany, where Browning saw the Gypsy dancer of Fifine at the Fair (1872), we are taken back to the fairs on Camberwell Green, in the time of Browning's boyhood before what Ruskin called the "precious gentilities" of mid-Victorian society suppressed their lawless fun. It is an inspired way of introducing an account of Browning's early years, with their restless ambition and resistance to bourgeois destiny. As well as avoiding the dull plod of linear narrative, Neville-Sington has solved the problem of how to give Browning's last thirty years their due weight. They are confused, unsatisfying years for conventional biography, years in which the poet became a social lion and blustering dogmatist, disappointing his admirers and moving fellow artists to exasperated fascination. When Mary Gladstone met him at dinner e noisy bard puffed and spluttered in her face: tried to think of Abt Vogler", she wrote, "but was no use — he couldn't ever have written it". according to Henry James's fantasy in "The Private Life", he hadn't — there were two Brownings, one the artist and the other the iner-out. It was this "late" Browning who seemed to purvey unthinking optimism and orthodoxy — Ferishtah's Fancies (1884), in which a "Persian" sage is made to spout Christian platitudes, was his most popular volume, the only one in his lifetime to reach a third edition. Ten years after Browning's death n 1889, Thomas Hardy still hadn't fathomed it. "The longer I live, the more does Browning's character seem the literary puzzle of the l9th Century", he wrote to Edmund Gosse. "How could smug Christian optimism worthy of a dissenting grocer find a place within a man who was so vast a seer and feeler when on neutral ground?" To her great credit, Neville-Sington has realized the importance of Browning's widowerhood, the long and by no means untroubled desire; and she has grasped that a good deal of what makes Browning interesting in his youth can be brought out by retrospection. Her fair minded and nuanced accounts of Browning's relationships with women (Julia Wedgwood, Lady Ashburton and Mrs Bronson) are illuminated by reflections both on his marriage and his youthful friendships with Eliza Flower and Fanny Haworth; and in her compassionate but unflinching tale of how Browning mishandled his son Pen's education and upbringing, she brings out the connection with Browning' s own childhood, showing how his behaviour as a father both replicated and travestied his experience as a son.
Yet Neville-Sington is unable to apply this material where it is really needed. The "vast seer and feeler" is nowhere to be found in her book; the determination to read poems as biographical documents produces only banality (the matching of characters with their "real-life" originals), or bathos (an anguished couplet la La Saisiaz on the fundamental sadness of life is linked to Pen's entanglement with his Belgian landlord's daughter).
More seriously, it leads Neville-Sington into partial or distorted readings of the poems themselves. The "Ashburton affair", is which Louisa, Lady Ashburton, pursued Browning first with desire, then with fury, is given as the key to Fifine at the Fair, yet a reader who tackles Browning's "boldest and most metaphysical poem since Sordello" (his words) will have been given no idea by Neville-Sington of what is really is it, or what it is like to read, since its use to her is merely to echo an episode in Browning's life. the astonishing, bravura passage in which Don Juan sits down at the piano and, through the playing of Schumann's "Carnival", has a dreamvision of Venice as the type of human life, goes unmentioned and unexplored, though its psychological intricacy and emotional power leave the "Ashburton affair" far behind. Neville-Sington elsewhere posits that Browning must have practised sexual abstinence after Elizabeth's fourth miscarriage; as a result he became sexually frustrated in the last decade of their marriage; this frustration, she claims, shows itself in the poem "Women and Roses" (1855), only part of which she quotes in such a way as to make a mockery of this great and disturbing meditation on the nature of desire. But we do not know what went on in the Brownings' bedroom, and we certainly do not know that they gave each other no sexual pleasure from 1850 to 1861. In the years following Elizabeth's death, Browning is said to have gradually realized how constricting her influence on him had been, and to have gradually freed himself from it. In support of this theory, Neville-Sington quotes (more than once) lines from "By the Fire-Side", whose speaker declares, "If two lives join, there is oft a scar, / They are one and one, with a shadowy third; / One near one is too far", without acknowledging that this is what doesn't happen in the poem; if it is autobiographical at all then the actual outcome should be quoted: "But you spared me this, like the heart you are, / And filled my empty heart at a word... we knew that a bar was broken between / Life and life; we were mixed at last / In spite of the mortal screen". Browning's formal mastery enacts the meaning here, the line-break itself is the "bar" that is broken, so that nothing comes "between / Life and life"; but Neville-Sington is indifferent to such pleasures, though they are what make Browning worth getting to know in the first place.
Robert Browning: A life after death is not free from blots — Neville-Sington doesn't seem to know that Francis Quarles is not an eighteenth-century writer, and puts a "sic" into Browning's correct use of the phrase "cut him off with a shilling" — but it is generally reliable in its facts, is ingeniously constructed and enjoyable to read. I liked learning that the students at Girton dissolved their Browning Society and spent the balance of the funds on chocolate, or that "a party of Yankee schoolmarms" chased Browning around the Albert Memorial, or that he kept two geese called "Edinburgh" and "Quarterly", or that he generally lunched off a light pudding and a glass of sherry. But 1 like better William Allingham's reaction to his wrestling with Browning's difficult, demanding poetry: "If you suspect, and sometimes find out, that riddles presented to you with Sphynxian solemnity have no answers that really fit them, your curiosity is apt to fall towards freezing point, if not below it. Yet I always end by striking my breast in penitential mood and crying out 'O rich mind! wonderful Poet! strange great man!"'. Neville-Sington quotes Allingham but doesn't take him to heart. She has not interrogated the Sphinx, she has written a tourist guide to its environs.
The war against biographical exegesis led by Proust contre Sainte-Beuve, by T. S. Eliot and F. R. Leavis, has long been lost, and the essen­tial frivolity of the method which consists of reading a work of art through the personality of the artist has triumphed everywhere — except in the academic sector, where the atmosphere is less that of a Parisian salon than a London Sunday as described by Dickens. With the biographer, light and air; with the critic, leaden dullness. "The Brownings' life was an ongoing dialogue of mutual influence, agreement and disagreement, love and rivalry." Who could have guessed? This sentence is from Mary Sanders Pollock's introduction to Elizabeth Barrett and Robert Browning: A creative partnership, an introduction which betrays signs of having once been the book proposal: "In general, however, critical studies of literary productions by men and women are still lacking, and my own work will, I hope, help to fill this gap in Browning studies". There is worse to come, as Pollock proclaims the benefit of her revisionist view of the Brownings' relationship. "No longer an emblem of Victorian romantic love, they become an example of two people who enable each other to live against the odds, to thrive, love, and create art". It is hard to see the advantage of exchanging one form of pious sentiment for another, and Pollock's only defence would be that this is in fact a self-travesty, and that the book she has written doesn't in the least resemble its prospectus.
Pollock' s view of poetry is the opposite of Neville-Sington's. It is an intellectual project from first to last: instead of parents, poets have "literary progenitors", their schooling is "the social construction of all linguistic activity", they develop "discursive voices", struggle with "conflicted tropes", and instead of a vocation they have "an agenda". To get at what is of real value in Pollock's book you have to wade through a morass of academic corporation— speak — or to put it in Browning's words (from "Master Hugues of Saxe-Gotha"),
So we o'ershroud stars and roses,
Cherub and trophy and garland.
Nothings grow something which quietly doses
Heaven's earnest eye, — not a glimpse of
the far land
Gets through our comments and glozes.
Moreover, if we are to take the "comments and glozes" seriously we should be able to rely on their basic, referential accuracy. It is one thing for Neville-Sington to bend a few lines of a poem to suit her biographical design; it is quite another for a scholar like Pollock to make numerous basic errors of comprehension. "Browning's goal in Sordello", she states, "is to involve the audience in the making of the poem", and she cites these lines from the open­ing of the poem as "representative of the narrative method throughout": "By making speak, myself kept out of view, / The very man as he was wont to do, / And leaving you to say the rest for him". But these lines refer to drama, the mode which the narrator specifically abjures. Among other such mistakes, Pollock makes the astonishing statement that Pippa's songs in Pippa Passes have "no positive effect on events, private or public" (they prompt suicidal remorse, marital bliss, political assassination, and the arrest of a blackmailing villain, in that order). Error affects the book's main topic, the two poets' influence on each other; one detailed example must suffice, but the devil is in the detail. When Barrett Browning read the word "stomp" in a draft of "The Englishman in Italy" she thought it must be "stamp", and that Browning was proposing to rhyme it with "pomp". "I object to that rhyme — I', she wrote knowing she herself was often accused of slack rhyming. But Browning reassured her that the word was indeed "stomp", and cited a nursery rhyme he had heard in childhood: "In London town, when reigned King Lud, His lords went stomping thro' the mud". In keeping "stomp" Browning was not "cling[ing] stubbornly to sounds which Barrett found jarring", as Pollock states; she has misunderstood their misunderstanding.
Though the book' s title suggests a sustained, integrated study of poetic influence, it is rather a series of discrete articles held together by a somewhat tendentious web of neo-Bakhtinian "dialogic" theory and biographical summary. A full, revisionist study of the Brownings' influence on each other would need to take account of their letters, not just the ones to each other during their courtship, but the hundreds written (mostly by Barrett Browning) during their marriage, a mine whose rich resources have recently been explored by Scott Lewis's superb edition of Elizabeth' s letters to her sister Arabella. Pollock skates over the surface of this a material, but she does pay serious attention to poetic form and genre, and her readings of mixed, intermediate, unsatisfying poems by both Browning and Barrett Browning — poems whose fault lines are particularly suggestive of creative stress, such as Browning' s Christmas Eve and Easter Day and Barrett Browning's Casa Guidi Windows — are interesting and genuinely revisionist. She devotes virtually a whole chapter to a single poem, "Saul", which Browning published (most unusually for him) as a fragment in 1845, while he was courting Elizabeth, and which he finished ten years inter, in the full sunshine of their marriage.
The context of contemporary religious thought, the relation of poetry and sexual passion (between men as well as between men and women), the broadest conceptual frameworks and the most detailed effects of metre and cadence, all come together in Pollock's powerful and persuasive account of a poem which articulates Browning's yearning for visionary union yet acknowledges the brokenness or provisionality of all human passion, his own for Elizabeth included. In the chapter she devotes to Aurora Leigh, Pollock is similarly at ease with the poem's complex narrative timescale, its shifts of perspective and tone, and — more important still, as evidence of the freedom which marriage had given Barrett Browning —its looseness, its unpredictability, the wild-card element which lifts the poem above its own ear­nest design and makes it truly Victorian in its defiance of Victorian values. Pollock finds a wonderfully apt phrase for this quality, when she says that Aurora Leigh combines "lyrical risk with intellectual strength". In a fine "Afterword" — the polar opposite of her introduction —Pollock discusses the influence Barrett Browning continued to exert on her husband after her death through a subtle, attentive reading of Balaustion's Adventure (1871), which looks particularly good alongside Neville-Sington's relentlessly biographical treatment of the same theme. At such moments academic scholarship redeems itself and performs a service for the reader and lover of poetry of which biography is incapable. Would that its reach didn't exceed its grasp by quite such a distance.