SAMUEL PEPYS
Main page, here

Pepys into the past
The London Samuel Pepys knew has been transformed, but many of his old haunts can still be found. Sally Varlow is your guide
Samuel Pepys
22/02/2003
It isn't quite a national scandal but it's pretty close. Samuel Pepys, he of the Diary and the immortal sign-off, "And so to bed", is missing out on a major 300th anniversary celebration. He is one of London's best-known sons and lovers; a man who diligently worked and philandered his way up and down the river from Westminster to Greenwich, and often Chatham. His energy and interests were so awesome that he could be patron saint of every new development in the city.
Yet when the Samuel Pepys pub in Stew Lane, beside the Thames, was packed one night last month, it was not in honour of Pepys. None of the thirtysomethings relaxing after work, sipping Champagne or Adnam's Best, eating "herbed" cod and chips and mushroom risotto, even mentioned his name. The big draw was the view of the fireworks soaring over Tate Modern to mark Chinese New Year.
Born in 1633, Pepys was lucky enough to live through one of the most extraordinary periods in English history: the Civil War and Charles I's execution; the rise and fall of Cromwell's Commonwealth; the Restoration of playboy Charles II; and James II's speedy exit when William and Mary appeared.
Pepys was also blessed with wealthy relatives who helped him into the highest social circles - kings included - and a key post at the Navy Board, at that time the most vital bit of government. But the full extent of his bad luck, after falling from favour and being sent to the Tower, has only recently become apparent.
Pepys made the mistake of dying in 1703, 100 years after Queen Elizabeth I. This means that, for example, the National Maritime Museum at Greenwich, where he might have expected some salute to his work as our first great naval administrator, has chosen to fly the flag for "Elizabeth 400" rather than "Pepys 300".
In fact, the 300th anniversary of Pepys's death might have slipped by with barely a ripple but for Claire Tomalin's award-winning biography, Samuel Pepys: The Unequalled Self, and a clutch of minor, but high-quality, exhibitions.
The exhibitions started this week at the Guildhall Library, with 17th-century prints, books, maps and manuscripts from its own vast collection, presenting "Samuel Pepys at Leisure: As happy a man as any in the world".
Here is Wenceslaus Hollar's huge Prospect of London to set the scene. And "Another prospect of the sayd citty taken from the same place as it appeareth now after the sad calamities and destruction by fire": the Great Fire of 1666 that Pepys watched "with a sad heart", as the "horrid, malicious, bloody flame" destroyed the medieval city, and made "the poor pigeons . . . hover till they burned their wings, and fell down".
There are copies of books and music manuals Pepys is known to have prized (his own are in the library he left to Magdalene College, Cambridge). A Shakespeare Folio lies open at A Midsummer Night's Dream - "the most insipid, ridiculous play that ever I saw in my life". A "Bill of Mortality" from 1665 reveals the rapidly rising death toll when plague took hold of the city.
Each item is matched with a Diary quote. So if the penny doesn't drop when you see a portrait of a bare-breasted young lady, titled Eleanor Gwynn, it will when you read Pepys's first encounter with "Nelly, a most pretty woman, who acted the great part of Coelia today very fine . . . I kissed her . . . and a mighty pretty soul she is."
Pepys the public man will come into focus more when the Museum of London exhibition opens in May, showing his interest in science and links to great institutions, such as the Clothworkers' Guild, the Royal Society, Trinity House and Christ's Hospital School. And, of course, the Royal Navy.
"His work for the Navy was so central to his life that we are planning to float a line of 17th-century scale-model ships through the middle of the display," says the curator, Hazel Forsyth.
Pepys had a passion for model ships, though he pursued it less ardently than his fondness for music, women and convivial evenings with colleagues in London's many taverns. The Samuel Pepys pub in Stew Lane isn't one of them (nor does the pub claim it). It is a modern, stylish bar-restaurant looking straight over the Thames to Tate Modern and the Globe theatre, on the first floor of a former warehouse built long after the diarist died.
But Pepys probably - very probably - made good use of Stew Lane. The river stairs at the end were the place boatmen picked up customers for the brothels, or "stews", on Bankside. And he certainly knew the area around it, which has been transformed by the Millennium Bridge and Thames Path.
The bridge, safely past its shaky start, feeds a steady stream of walkers over the water. Some saunter, studying the hotchpotch of gleaming new glass and brushed-up old brick buildings along the waterfront. Others hurry, commuter-like, between the bridge's two polar stars. South to the bulging new Tate; north to St Paul's Cathedral, built after the Great Fire by Sir Christopher Wren - Pepys's fellow member and president of the Royal Society.
A few yards farther along the Thames Path, neatly landscaped and walled off from the busy road, is "Blackfryers". Cross over to Fleet Street and you come to Salisbury Court, where Pepys was born above his father's tailoring shop. The plaque to mark the site now sits on Reuters' sushi bar. But the Punch Tavern, El Vino's wine bar and the Cheshire Cheese pub, legendary watering holes, still soldier on.
Likewise St Bride's Church. It has become the parish church of the Worshipful Company of Marketors [sic] as well as the press. It is another Wren re-build, replacing the medieval church where Pepys was baptised. The crypt, though, was untouched and has been spruced up and opened to visitors.
Higher up Fleet Street, in Prince Henry's Room, the Pepys Club keeps a small collection of Pepysiana and prints. In view of the Guildhall exhibition, I would skip it and head for Covent Garden, like Pepys, in search of coffee houses and gossip.
After the fruit and veg traders moved out in 1974, the market was taken over by boutiques and buskers. With dusk falling on a February afternoon, warm light glows in pretty shop windows. A lone busker croons in the one soulless corner of the market: the bit beside the new Opera House. A few late tea-timers brave the open-air cafes.
Everyone else has piled into the Punch & Judy pub, little knowing they have Pepys to thank for first recording puppet shows in the piazza after watching "an Italian puppet play, that is within the rayles there - the best that ever I saw".
As usual, the Diary then dashes on to the latest royal news from Whitehall or Westminster, the twin centres of his life for years. At Whitehall Palace, virtually non-existent now, he found his first job and lodgings. At St Margaret's Church he married 15-year-old Elizabeth St Michel.
In Axe Yard, buried beneath the northern edge of Downing Street, they set up their first home. At Westminster Abbey, Pepys watched Charles II's coronation; rising before dawn to get into the abbey, "where with a great deal of patience I sat from past 4 till 11 before the King came in". He then moved on to Westminster Hall, usually the place where he picked up women, to watch the coronation banquet, enviably free of modern security.
Most royal galas that Pepys records were in Whitehall's beautiful Banqueting House (the sole remnant of the palace), designed by Inigo Jones for ceremonial occasions. One ceremony it wasn't intended for was the execution of Charles I. Pepys could remember watching, as a schoolboy in 1649, the king stepping out of a Banqueting House window on to the scaffold.
He hoped his friends did not remember "that I was a great Roundhead when I was a boy". If they did, it didn't disturb Pepys's progress as a senior civil servant, a loyal and valued servant of the king.
Pepys's progress meant he and Elizabeth moved across London in 1660, shortly after he began his diary, to live by the Navy Board's offices in Seething Lane near the Tower. It is now an area of high-rise blocks, but St Olave's on Hart Street, "our own church", survives with memorials and graves of both Pepys
and Elizabeth.
It is mostly thanks to Pepys's advice to the king - to blow up buildings to create fire breaks in the path of the Great Fire - that it escaped the conflagration, along with All Hallows by the Tower and the Navy offices. Ironically, the offices and Pepys's house burned down less than five years later: Seething Lane garden and Pepys's memorial are there instead.
Elizabeth died in 1669, the year Pepys closed his diary, certain he was going blind. He wasn't. But poring over his shorthand symbols and mock-foreign words, deliberately used to keep the diary private from Elizabeth, seemed to increase his pain and irritation.
The memorial he placed to Elizabeth in St Olave's is a charming, animated likeness of her looking down from a wall by the altar. The inscription hints at remorse for his behaviour and the pain he caused by his affair with her young maid, Deb Willet.
Pepys lived on for more than 30 years before he died on May 26, 1703. He was buried here with a memorial on the opposite wall. Every year St Olave's holds a Pepys service and address near the date of his death and this year plans additional events for his tercentenary.
Throughout his years in Seething Lane, the threat of war at sea with the Dutch hung over Pepys, as well as the plague and the Great Fire. He spent long, anxious days commissioning ships, stores and repairs; running dockyards and raising money, men and alarms - especially when the Dutch staged a successful raid on the Medway in June 1667.
It called for frequent visits to the dockyards at Deptford, Greenwich, Woolwich and, occasionally, Chatham. Pepys came to know the route from Seething Lane so well that he would read a book while he sat in a boat and even as he walked.
It isn't a walk you would relish now, except for the first stretch over London Bridge into Southwark, an area steadily morphing into a fashionable South Bank district. Being unfashionable for decades, the neighbourhood of Borough escaped much big-business development and still has huddles of old, small-scale buildings around the High Street; and alleyways with names left over from inn-yards far older than Pepys: the King's Head, the White Hart, the George, the Talbot and many more.
East to west, from the Design Museum and Hay's Galleria through Bankside to Tate Modern, smart new places to eat are sprouting daily. On Fridays, though, the thing to do is graze till you drop among the food stalls in Borough Market, and stock up with organics, fresh stuff and speciality bread.
When Pepys was here, Bankside's Bear Garden baiting ring was still in business; though he and Elizabeth watched "some good sport of the bull's tossing of the dogs", he called it "a very rude and nasty pleasure".
The site of the baiting ring is roughly the spot Sam Wanamaker picked to build the new Globe, replicating Shakespeare's open-air playhouse. Thousands tour the building and theatre exhibition underneath, even when the theatre is "dark". As a theatre buff and critic, Pepys would have been fascinated by the detail of Elizabethan and Jacobean play-going.
There are good reasons to follow Pepys downriver to Greenwich by boat, despite the absence of dedicated Pepys displays there. The boat ride for one: you get first-rate views of Canary Wharf and the mammoth Docklands makeover.
The Queen's House for another. Built on the edge of Greenwich Park in full view of the docks, it was a familiar place to Pepys, particularly during the months his office was evacuated to Greenwich to escape London's plague.
Today the Queen's House is part of the National Maritime Museum, a gallery for portraits of the great and good in maritime history. Upstairs you'll find Pepys himself, a middle-aged figure, frowning beneath his wig. Around him are a dozen admirals, vice-admirals, captains and royals who served in the Dutch wars, painted by Sir Peter Lely.
Pepys saw the portraits in progress in Lely's studio and dubbed them "The Flagmen". Downstairs hang the kings and queens Pepys served, and landscapes of Greenwich. The one by Hendrik Danckerts, looking down to the Thames from the park, is said to be a picture Pepys ordered from "Mr Dancre" for "my panels in my dining room".
If it is, the two small figures in the foreground watching the artist at work must be Pepys and Elizabeth, painted a few months before Pepys closed the Diary and Elizabeth died.
'Samuel Pepys: The Unequalled Self' by Claire Tomalin (Penguin Viking, £20).
Samuel Pepys
Exhibitions in London 'Samuel Pepys at Leisure', Guildhall Library (020 7332 1868), February 10- June 7; free. 'A Pepys Eye View of London', Museum of London (020 7600 3699), May 23-November 3; free. 'Restoration 'Samuel Pepys', British Library (020 7412 7332), May 1-June 30; free. 'Samuel Pepys the Civil Servant', small display of documents, Public Record Office (020 8876 3444), Ruskin Avenue, Kew. February 15- May 31; free.
Outside London Pepys' Library, Magdalene College, Cambridge. Open until March 15, Monday to Saturday, 2.30-3pm; closed March 16-April 21; open April 22-August 30, Mon-Sat 11.30am-12.30pm and 2.30-3.30pm. Pepys's anniversary events start on Monday; call the Master's secretary on 01223 332144.
Huntingdon 17th-Century Festival, April 25-27. Weekend programme includes Pepys talks, trails, music and street market around Pepys's family home, school, etc. Information on 01480 388057.
Christ's Hospital School Museum (01403 247444), Horsham, West Sussex. Samuel Pepys Anniversary Exhibition and Royal Charter painting by Antonio Verrio (including Pepys as school governor). Open now until May 3, Tuesday and Thursday 1.30- 4.30pm.
Report filed: 22/02/2003

BOOK REVIEW
A wealth of detail amplifies Pepys's diaries
By Amy Graves, Globe Staff, 3/12/2003
Samuel Pepys, the English diarist, beat so many odds and saw his country undergo so much upheaval that it's hard to believe it all happened in one lifetime.
In ''Samuel Pepys: The Unequalled Self,'' biographer Claire Tomalin amplifies the diary Pepys wrote from 1659 to 1669 with a wealth of historical detail. She fills in the other years of his life, from his modest start as a work-study pupil at Cambridge University, with walks to see rich cousins living 14 miles away; his surgery for bladder stones, which was dangerous as well as painful in those days; and his early marriage and series of sexual liaisons.
That was before Oliver Cromwell was toppled, and thus before Pepys managed to ally himself with the victors. Pepys was a child during the civil war that brought Cromwell's ascendancy, a time when men brawled in the streets about parliamentarianism and when the House of Commons used its power to free political prisoners of Charles I with great fanfare.
Pepys remained relatively detached, though his cousins were fighters in Cromwell's army, and his first employers served Cromwell. ''Pepys's letters to his master [his cousin Edward Montagu, later Lord Sandwich] offer cool glimpses of what was happening in London without venturing opinions of his own. He wrote about the debate over whether Cromwell should be succeeded by an elected ruler or by one of his own family; he described rehearsals of a song specially written in Cromwell's honor, giving the fatuous text without comment.''
Pepys switched sides adeptly when Charles II returned the monarchy to England. His detachment was a boon in politics; it also helped the diary. Between accounts of the city's plague in 1665, its great fire of 1666, and the squabbles in the court of Charles II, the Pepys diary was an unselfconscious record of his life.
Reports on England under Cromwell and afterward were woefully lacking, because freedom of the press did not exist and because the diaries of most prominent men of the time were not especially candid.
By contrast, the prose in the Pepys diary was free of posturing or self-congratulation, one reason it serves as a key to the time and is celebrated for conveying the fabric of life in London when turmoil was the norm.
Tomalin sketches Pepys and his life with considerable compassion and imagination that evidently guided her research. But her empathy does not prevent details of his lapses in judgment. The English were at war with the Dutch over trade when Pepys was a naval administrator whose job was supplying and maintaining the ships at sea. Although he did not sail or fight, his influence over the prosecution of war was great. As the spoils poured in, he was given the chance to share in them before official accounts were made.
This is where Tomalin's perspective helps: In his own account, Pepys sanctimoniously describes how his friend and patron, Lord Sandwich, refused to relinquish his spoils and was sent out of the country. Tomalin's account is that Pepys, at the right moment, shrewdly backed out of his own arrangement for collecting contraband, ending up with even greater influence.
Among other faults, Pepys had little respect for women or anyone beneath his social class. He married the French-born Elizabeth St. Michel when she was 17, and their relationship spanned many ruptures. Elizabeth knew of, and was intensely jealous of, her husband's adulterous goings-on.
And his behavior was far from exemplary: ''On New Year's Day 1665 [Pepys and Elizabeth] celebrated together, but the next day he went out looking for other women. He had recently started a carefully planned affair with the wife of a ship's carpenter, William Bagwell. The name Bagwell seems too good to be true, but it is there in the Deptford registers; and when Mrs. Bagwell offered herself to Pepys, she was acting under her husband's instructions. . . . He sometimes reproached himself for his own `folly,' but he enjoyed the sexual thrill of having her, sharpened perhaps by her reluctance.''
Pepys ended his diary when his eyesight began to fail, a sad time in his life, Tomalin writes. Other disappointments followed. Men were sent to prison for political reasons throughout Pepys's career, and his own time came with the arrival of William of Orange.
Friends of the ousted James I, rumored to be a Roman Catholic, tainted Pepys. Though not Catholic or a papist (the worst political sin imaginable in those days), Pepys was sent to prison just when he was hoping to join Parliament. Tomalin's vivid rendering makes this flawed, complicated man interesting, even in his diminished later years.
Samuel Pepys: The Unequalled Self
By Claire Tomalin
Knopf, 448 pp., illustrated, $30
This story ran on page D2 of the Boston Globe on 3/12/2003.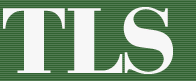 Reasonable Mr Pepys
Ferdinand Mount
21/05/2003
Periwigs and posterity
This day dyed Mr. Sam. Pepys, a very worthy, Industrious and curious person, none in England exceeding him in the Knowledge of the Navy, in which he had passed thro all the most Considerable Offices, Clerk of the Acts, and Secretary to the Admiralty, all which he performed with greate Integrity: when K: James the 2d went out of England he layed down his Office and would serve no more: But withdrawing himself from all publique Afairs, lived at Clapham with his partner (formerly his Cleark) Mr. Hewer, in a very noble House and sweete place . . . . was universaly beloved, Hospitable, generous, Learned in many things, skill'd in Musick, a very greate Cherisher of Learned men of whom he had the Conversation."
If all we knew of Pepys were this famous obituary from the diary of John Evelyn, his friend of forty years, what a different picture we would have of him. For more than a century after Pepys's death we did not even have that, for it was only in 1813 when Lady Evelyn, widow of the diarist's great-great-grandson, showed a friendly bibliophile the old papers she had been using for cutting out dress patterns that Evelyn's Kalendarium came to light. And it was only the Kalendarium's successful publication that pricked the dozy dons of Magdalene College, Cambridge, to commission a poor scholar of the college to decipher Pepys's shorthand – not such a baffling task, since Pepys used Thomas Shelton's system which had been popular even before he was born.
How perplexed Evelyn would have been that his worthy friend, with whom he had such happy correspondence on scholarly subjects, should three centuries after his death be so securely lodged in the popular imagination as a saucy fellow, immortalized in a Benny Hill ditty with the refrain "And naughty Samuel peeps". Pepys, after all, pursued respectability with the same frantic zest as he chased after money and women. Evelyn's obituary is the one he would have written for himself, and he would, I think, be delighted with the little show the National Portrait Gallery has put on for his tercentenary, which goes nicely with the illustrated pocket book already published, Samuel Pepys and His Circle (NPG, £5.99), by Richard Ollard, author (1974) of one of the three splendid modern biographies of Pepys, the first being Sir Arthur Bryant's three volumes in the 1930s, still the best on Pepys as the creator of the modern Navy, and the most recent being Claire Tomalin's prizewinning Samuel Pepys: The unequalled self (2002), which is a more intimate study and particularly good on the last years and the so-called second Mrs Pepys, Mary Skinner.
In Room Six of the Gallery there is Pepys in his portrait by John Hayls, turned towards the viewer ("to have it full of shadows, I almost break my neck looking over my shoulder to make the posture for him to work by"), in his pride, full-lipped, periwigged, the centre of attention at last. Around him are the bosses and patrons to whom he had dutifully sucked up to so long: Sandwich, the Duke of York, General Monck, Lord Shaftesbury and the King himself, all exuding hauteur, sensuality and a fine conceit, of themselves. In the centre of the room there sits a plaster cast of the marble bust of Elizabeth St Michel, the French refugee Pepys had married when she was only fifteen. The original is skied in their old church, St Olave's, Hart Street, one of the few City churches to survive the Fire, not least through Pepys's own resourcefulness. It is delightful close up. She has goofy teeth and a receding dimpled chin and is somehow irresistible. You can see why Pepys always came back to her and was always anxious to make up their volcanic quarrels.
Apart from Elizabeth, most of the portraits are of great personages. The Gallery's collections cannot be expected to cover Pepys's drinking partners and old friends, the foul-mouthed clerks of Cromwell's day (or O.C. as they called him, as we would speak of JR or JB), or the dodgy contractors in the world of plank and hemp and victualling who would bring a barrel of oysters or a pair of gloves when they called on Seething Lane, let alone the women who kept the stalls in Westminster Hall and were always good for a quick fumble. This show is, perhaps inescapably, a commemoration of Samuel Pepys esquire, sometime Secretary to the Navy, President of the Royal Society, Master of Trinity House, the greatest Sir Humphrey of them all.
The glory of the Diary, of course, is that it undermines all such pretensions, in a single sentence or even a phrase. Take the matter of the wig. Only a year or two earlier we see Pepys fretting whether to follow the new fashion. He visits several wigmakers, anxiously consults his wife, still dithers. Then, November 2, 1663, "I heard the Duke say that he was going to wear a perriwigg; and they say the King also will. I never till this day observed that the King is mighty gray". Quick as a flash, the next day Pepys dons his own periwig and shows it to the maids, who all loyally say it becomes him. So far so good, but then he sits up late with the egregious Sir William Penn who "observed mightily and discoursed much upon my cutting off my hair, as he doth of everything that concerns me; but it is over, and so I perceive, after a day or two, it will be no great matter". No such luck. Three days later, "Sir G. Carteret and my Lord wondered first to see me in my perruque, and I am glad it is over". But it isn't yet. Three days after that, "and so to the Duke, where, when we came into his closet, he told us that Mr Pepys was so altered with his new perriwigg that he did not know him". What agonies of embarrassment tremble between every line. Had he gone too far, was he ultimately periwigworthy, just how silly did he look?
We think today of Pepys as the first of the self-revealers, the pioneer in the unflinching exposure of every impulse, desire and regret, a Rousseau avant la lettre , one of us. Yet in our eagerness to claim him as that sort of modern, we should not forget that he was also a pioneer in another quite different enterprise: the aspiration towards the values of the century he just survived into: civility, moderation, toleration in matters of religion, anything that would help to erase the faction and fanaticism that had destroyed the civil peace for large stretches of his life. In the preceding room of the NPG half the notables died in battle or on the scaffold: Laud, Strafford, Montrose, Verney, Capel, Charles I himself. In the room devoted to the later Stuarts beyond the Pepys studiolo they die in their beds, partly of excess, no doubt – Rochester, Buckingham, Charles II – but not by violence.
This aspiration towards civility was not merely an earnest hope but a programme to be worked at, linking efficiency and honesty in state administration with technological advance and a market economy. From that perspective it really is legitimate to see Pepys as a progenitor – sometimes conscious, sometimes not – of modern society as well as of modern consciousness. How instinctively Pepys gulps down the whole menu, how eagerly he consorts with anyone who may not only give him a leg up but who is also, in one way or another, helping to forward the project of modernity.
For example, on January 23, 1663, after calling on his brother and finding him laid up with a bad foot, he goes
"to a Coffee-house where Sir J. Cutler was; and in discourse, among other things, he did fully make it out that the trade of England is as great as ever it was, only in more hands; and that of all trades there is a greater number than ever there was, by reason of men's taking more prentices, because of their having more money than heretofore. His discourse was well worth hearing. Coming by Temple-bar, I bought Audlys Way to be rich, a serious pamphlett and some good things worth my minding. Then homeward; and meeting Sir W. Batten, turned back again to a Coffee-house and there drunk more, till I was almost sick ."
Thus, in between the boozing, we find him listening to a plodding lecture on proto-Keynesian economics and buying one of those self-help books which still top the bestseller lists today. But the interesting thing is that sensitive souls wouldn't go near Sir John Cutler. He was a tycoon notorious for his unscrupulousness and tight-fistedness, which were scarcely veiled by his conspicuous philanthropy. Wycherley (who may have owed him money) and Pope mercilessly satirized his avarice. Arbuthnot tells the story that "Sir John Cutler had a pair of black worsted stockings which his maid darned so often with silk that they became at last a pair of silk stockings".
Yet Pepys tags after him, is entranced by his conversation, drinks with him "a sort of French wine calle Ho Bryan, that hath a good and most perticular taste that I never met with". Against Cutler's enemies, he supports his nomination as Treasurer of the project to rebuild St Paul's on the condition that Cutler invested £1,500 of his own money, which he could expect to recoup threefold from the building contracts – an early example of a public-private partnership.
At the coffee house he and Cutler also met Captain John Graunt, a draper who was a pioneer of statistical demography. Graunt showed them letters from Sir William Petty about "his vessel which he hath built upon two keels", which had just won a race between Dublin and Holyhead against the King's fastest packet boat. Alas, Petty's later and larger double- bottomed boat, ominously christened The Experiment , was lost with all hands on the way back from Portugal.
Petty was not only the inventor of the catamaran, in its Western form anyway, but also Professor of Anatomy at Oxford. In his portrait in the NPG show, by Isaac Fuller, he is depicted in romantic pose with a skull. The skull is not a memento mori, as it is in the portrait hung nearby of Evelyn as a young man, but rather an indication of Petty's scientific interests, for the sitter is pointing towards an open copy of Adriaen van der Spiegal's anatomical treatise De humani corporis fabrica .
Posterity remembers Petty above all for his statistical enthusiasms. Just as Graunt sought to draw conclusions about population trends from the official bills of mortality, so Petty launched inquiries into all sorts of things such as taxation and Irish landholding. He even hoped for a system of notation that could express "the mixture of tastes and relishes" – an early venture into cultural economics. He also favoured decimal coinage and something in the nature of a National Health Service. Pepys regarded him as "one of the most rational men that ever I heard speak with a tongue, having all his notions the most distinct and clear".
This passion for rational inquiry and for recording and analysing facts and figures is never far away, even in the more scabrous regions of Pepys's circle. James Pearse, the Surgeon-General of the Fleet, features in the diary mostly as the husband of the beautiful other Elizabeth whom Pepys so admired and as the uninhibited retailer of the court gossip: "my lady Castlemaine rules him [the King] : who he says hath all the tricks of Aretin that are to be practised to give pleasure – in which he is too able having a large –" (unusually Pepys leaves a blank here). Yet Pearse was not only a pioneer in dissection and anaesthetics but also the first naval surgeon to insist on medical records being kept on board ship so that the wounded might be given the right treatment ashore.
Pepys loved gadgets. He bought himself a small perspective glass. He was delighted when Sir William Coventry, whom he regarded as the beau idéal of a public servant (though he would not walk with him in St James's Park when Coventry was out of favour), gave him one of the new silver fountain pens imported from France. He seemed less interested in Prince Rupert as a dashing commander than as the inventor of a mechanical tracing device. He drew the line only at his scatty father-in-law's scheme for a perpetual motion machine.
But he was not an intellectual in any sense we would recognize. As President of the Royal Society, his name appears on the title page of Principia Mathematica, but Professor Rupert Hall points out in the invaluable Companion to the Latham and Matthews edition of the Diary that he would not have understood a word of it. He was bewildered by most mathematics beyond arithmetic and blenched at teaching his wife how to divide. He was equally at sea in chemistry and philosophy. He appears to have misunderstood Pearse's purpose in injecting a dog's hind leg with opium as an attempt to kill the dog rather than to knock it out. Music was "the thing of the world that I love most", and he seems to have been an accomplished player of several instruments, but he had no technical training and admitted he did not know "the scale of musique". He loved the theatre too, but his judgements were naive if sometimes endearing. He preferred Sir Samuel Tuke's The Adventures of Five Hours to Othello and famously dismissed A Midsummer Night's Dream as "the most insipid ridiculous play that ever I saw in my life".
This absence of professional expertise makes his mindset all the more remarkable. He died, after all, before David Hume and Adam Smith were born. Yet his attitudes and avocations already seem in close sympathy with those of the Scottish Enlightenment. The strong steady beam of rational inquiry was to be shone on every field, religion not excluded. He sought out kindred spirits with the same passionate dispassion, and in Restoration London there seemed to be a lot of them.
In fact, reading Pepys tends to reinforce the suspicion that we often write intellectual history back to front. We identify certain great texts as groundbreaking simply because they strike us so forcibly. Yet when we come to examine the attitudes and assumptions of the contemporary elite – or even of the elite a generation or so earlier – we often discover that the ground has been well broken in advance and the classic texts are largely theorizing intimations that are widespread; they may simply be confirming the radical public in opinions that it already holds. It is only because the evidence of what ordinary men thought is too often fragmentary or absent that we give to extraordinary men the credit for changing the climate single-handedly.
Pepys was the supreme example of an extraordinary man – in his energy, in his vivacity, his powers of observation – with an ordinary mind. That is not how we usually think of geniuses, but it is the combination that makes the Diary a work of genius. Who else has rendered so memorably the quiddity of things – a ride on a frosty morning, two girls running a race in a London park, a row in the office, a wrangle in bed? He might be a little monster of social climbing, of heartless lechery, of dubious honesty and marital selfishness, but he had an unrivalled ability to render the joyous beat of the present while listening out for the insistent thud of the future. How did we ever get on without him?

Tagebuch
Englands erster Ehemann
Ein funkelndes Zeitporträt: »Die geheimen Tagebücher« von Samuel Pepys in neuer Auswahl und Übersetzung
Samuel Pepys: Die geheimen Tagebücher
Herausgegeben von Volker Kriegel und Roger Willemsen; aus dem Englischen und mit Anmerkungen versehen von Georg Deggerich; Eichborn Verlag, Frankfurt a. M. 2004; 413 S., Abb., 29,90 €
So ein Kerl wie Samuel Pepys wäre heute Börsenmakler mit Porsche, Rolex und so weiter. Aber Samuel Pepys lebte zur Zeit der langen Rockschöße, Perücken, Kutschen, Dienstmädchen, fetten Speisen und Abführmittel. Er hatte einen Abschluss aus Cambridge, verdiente sein Geld als leitender Beamter im Londoner Flottenamt, wohnte mit seiner Frau Elizabeth und wechselnden Dienstmädchen, die er mal mit dem Besen vermöbelte, mal zärtlich rundum massierte, in einer Dienstwohnung zwischen Whitehall und Westminster Abbey. Samuel Pepys war Frühaufsteher und ein Pionier der gleitenden Arbeitszeit. Er war tüchtig, arbeitete »gewissenhaft«, vergnügte sich noch lieber, sang zum Absacken ein paar Lieder, spielte die Laute und unterhielt sich nächtelang mit seiner Frau. Es ist wahrscheinlich, dass er sonntags in bunter Weste und Beinkleid, sie im Moirégewand mit Spitze in Westminster Abbey dem Chorknaben Henry Purcell zuhörten.
Samuel Pepys fühlte sich im restaurativen Klima Londons wohl. Den Kaufleuten und Reedern hatte Oliver Cromwells Navigationsakte von 1651 den erweiterten Handel mit den englischen Kolonien gesichert, und Karl II. war nach Oliver Cromwells diktatorischer Parlamentsherrschaft König des Landes. Pepys überquerte in diplomatischer Angelegenheit den Kanal, denn die Niederländer sahen sich durch diese neue Bestimmung in ihrer Existenz als Zwischenhändler bedroht, und der Hollandreisende Pepys bemerkte verwundert, dass in Delft überall an den Wänden Sammelbüchsen für die Armen hängen. Pepys reorganisierte die britische Marine, ließ 30 Schiffe bauen, rückte im dritten holländischen Krieg in die Admiralität auf, wurde Staatssekretär und hatte bei seinem Tod 1703 das herausragende Alter von 70 Jahren erreicht.
Kein Hahn würde nach diesem Mann krähen, hätte er nicht von seinem 28. bis zu seinem 37. Lebensjahr ein Tagebuch geführt. Warum er das getan hat? Nicht aus Staatsräson oder anderen minderen Beweggründen. Die Beschäftigung mit der Gegenwart des Tages muss ihm einfach Spaß gemacht haben. Er konnte ihm seine Liebespraktiken, Überlegungen und Wunschfantasien anvertrauen. Sein Stil ist ohne Eitelkeit, aber voller Mitteilungssucht, die er nicht aus anderen Tagebüchern kopiert haben kann, denn dieses Genre war noch nicht in Mode. Vielleicht hätte er sich blendend mit der Briefschreiberin Charlotte von der Pfalz vertragen, beide waren deftig, komisch und selbstkritisch. Während ihr vom vielen Weinen die Augen schmerzten, konnte er immer schlechter sehen und rollte sich aus einem Stück Papier ein Fernrohr, um noch einigermaßen lesen zu können. Aus Angst vor der Erblindung gab Samuel Pepys im Mai 1669 das »geheime« Tagebuchschreiben auf. Sein Augenlicht hat er bis zu seinem Tod erhalten.
Samuel Pepys wird immer als Vorfahre des neureichen Typus dargestellt. Da kann man nur sagen: Schön wär's, wenn Leute, die zu Geld kommen, noch so viel Restsinn für die Merkwürdigkeiten der Welt hätten! Pepys zählte zwar sorgfältig sein Geld und freute sich, dass seine Barschaft in nur einem Jahr von 200 auf 500 Pfund und drei Jahre später auf 1349 Pfund angestiegen war. Er war auch immer brennend daran interessiert, was etwas kostete, 4 Pfund und 10 Schilling ein Perlenhalsband für seine Frau, 23 Schilling sein kleiner vergoldeter Degen, 15 Schilling seine Seidenstrümpfe, und die Köchin musste zwölf Monate des Jahres 1663 für 4 Pfund Lohn in den Töpfen rühren. Aber, sonst würde sich heute kein Mensch bei der Lektüre dieser Tagebücher so köstlich amüsieren, Pepys sieht keineswegs nur Geld, er sieht sich in seiner Umgebung um, und was er sieht, beschreibt er klar und plastisch. Samuel Pepys will nicht »schriftstellern«, er will die verschwindenden Tage und ihre Einmaligkeit und ihre Geheimnisse ohne Brimborium festhalten. Ein Bericht über den Krieg gegen die Niederlande (1665 bis 1667), die Enthauptung des Juwelendiebs James Turner (»etwa 12000 bis 13000 Menschen sollen auf den Straßen gewesen sein«) beschreibt er so nüchtern wie seine vielen Ausflüge ins ländliche Brampton, wo sein Vater wohnt.
Was ihn mit den jungen Karrieristen der Gegenwart verbindet, ist die Lust am Geld, was ihn unterscheidet, ist die frühe Einsicht, dass geistferner Reichtum die reine Ödnis ist. Samuel Pepys war ein Mensch mit ausgreifenden Interessen (Philosophie, Astrologie, Medizin, Meereskunde, Gezeitenlehre). Er bestellt sich bei seinem Buchhändler in der Duck Lane Hobbes' Leviathan, liest Montaigne in englischer Übersetzung, studiert das Buch der Märtyrer und Descartes' Buch über die Musik und besucht jede Theateraufführung, einverstanden ist er nie. Er sieht Shakespeares Macbeth und geht »entgegen meiner Vorsätze und meiner Natur (so groß ist die Macht des Teufels, dass ich mich ihm nicht widersetzen konnte)« in die Lustigen Weiber von Windsor. Sein eindeutiges Urteil: »Entsetzlich gespielt.«
Als seine in Kurzschrift verfassten Eintragungen 1825 erstmals und Ende des 19. Jahrhunderts in einer zehnbändigen Standardausgabe erschienen, freuten sich seine Leser über Pepys' erotische Abenteuer an und unter Wirtshaustischen, in Küchen, Fluren und so weiter. Selbst die züchtige Auswahl Helmut Winters, die 1980 im Reclam Verlag erschien und im Vergleich mit dem neuen, von Volker Kriegel und Roger Willemsen herausgegebenen und von der Hautevolee der Karikaturisten illustrierten Prachtband alles Anstößige weggelassen hatte, genügte, seinen Ruf als Hurenbock hochzutreiben. Die neue Auswahl und Georg Deggerichs enorm flüssige Übersetzung gibt Pepys' Tauziehen mit erotischen Übergriffen genüsslich preis. Samuel Pepys liebt seine Frau, hatte mit ihr im Bett großes Vergnügen und bei seinen Eskapaden ein schlechtes Gewissen. Seine Liebespraktiken und Fantasien beschreibt er in einem Kauderwelsch aus lateinischen, spanischen und französischen Brocken (in den Anmerkungen übersetzt): »De ella allerlei para hazer in mi mano« (»abends im Bett ließ ich meine Hände in Gedanken allerlei mit ihr machen«). Nach Elizabeths frühem Tod 1669 heiratet Samuel nicht wieder, sondern lebt mit einer Haushälterin zusammen. Doch das Tagebuch ist nicht nur eine Bilanz erotischer Ausflüge, es zeigt in einer Zeit, in der Liebesheiraten unüblich waren, das Bild einer glücklichen Ehe, alle Nörgeleien mit eingerechnet. Samuel Pepys war nicht nur ein Homme à Femmes, er war ein Ehemann, der sich mit seiner Frau und ihren Gedanken beschäftigte, er liebte das Private und verbrachte viel Zeit und Gedanken damit, sein Haus standesgemäß einzurichten, ließ sich und seine Frau in Öl malen und träumte davon, adelig zu werden und mit einer eigenen Kutsche durch die Stadt zu fahren. Als am 1. Mai 1669 tatsächlich rote Schleifen in den Mähnen seiner Pferde wippten, die grünen Zügel schnalzten und die vergoldeten Lampenhalter im Straßenlicht glänzten, jubelte Pepys über seine »farbenfrohe Kutsche«, und London spottete.
Samuel Pepys' Tagebücher zeigen die Stadt, wie man sie aus William Hogarths berühmt-spöttischen Gemäldezyklen kennt: ein dicht gedrängtes Leben, auf der Themse ein Gewusel von Booten, die Straßen zu hohen Festen mit Kies aufgeschüttet. London, 1665 von der Pest und 1666 vom großen Brand gezeichnet, wird in Samuel Pepys' Darstellungen nah herangeholt, kein Hollywoodfilm kann das besser. Der Alltagsspezialist mit Sinn für die Anmut dekorativen Lebens beschreibt die Geselligkeit, nachbarschaftliche Gelage auf dem Dachgarten, das »Büro«, die Kleider und das viele Essen und beobachtet das höfische Leben in einer Mischung aus Skepsis und Neugier. Über die Mätressen Karls II. regt er sich pharisäerhaft auf, das Königshaus, berichtet er im Frühjahr 1668, sei »ohne Geld und in einem beklagenswerten Zustand. Es geht dort so ruhig zu wie in einem Kloster.« Wenn Elizabeth gar nicht weiterweiß, droht sie dem Papistenhasser mit dem Übertritt zum katholischen Glauben. Zu Gott betet er oft und kurz. Viele Eintragungen enden mit dem Seufzer »Möge Gott uns beistehen« oder »Was Gott verhindern möge«, »Möge Gott uns allen gnädig sein«. Der Mann, der den Jahrestag seiner überstandenen Blasensteinoperation als Auferstehung feiert, betrachtet seine körperliche Verfassung mit gleicher Fürsorge wie der junge Mann auf dem Laufband des Fitness-Studios unserer Zeit.
Samuel Pepys hat ein sozialgeschichtlich genaues, politisch interessantes und privat funkelndes, ungebrochen subjektives Zeitporträt hinterlassen. In der neuen Auswahl und Übersetzung ist der Einblick in das Leben eines frohen Aufsteigers alles in einem: ein amüsantes Geschichtsbuch, eine Sittenlehre, eine Illustration Londons, ein Blick in Privat- und Adelshäuser. Besser kann man sich über das London des 17. Jahrhunderts nicht informieren. Und das Verblüffende ist, der geheime Diarist ist so radikal wahrhaftig wie Rainald Goetz. Doch Samuel Pepys' Geheime Tagebücher liest man mit viel größerem Vergnügen.
N Z Z Online
24. Mai 2003, 02:16, Neue Zürcher Zeitung
Der Brand von London und der Parmesankäse
Samuel Pepys - Leben in Tagebüchern
Gut hundert Jahre lang blieben die Tagebücher des am 26. Mai 1703 verstorbenen Samuel Pepys unentdeckt - und nochmals hundertfünfzig Jahre sollte es dauern, bis man den Lesern auch Einblick in die pikanteren Episoden gab, welche sie verzeichnen. Interessierte und bewundernde Leser hatte dieses reichhaltige und blendend formulierte Lebenszeugnis freilich schon von Anfang an gefunden.
Von Ronald D. Gerste
Kurz nach der Beerdigung des Freundes schrieb der Londoner Arzt Dr. George Hickes über den Dahingeschiedenen: «Ich sah nie einen Kranken oder Sterbenden, der mit so viel christlicher Grösse oder einem lebhafteren Sinn für die Unsterblichkeit von uns ging.» Hickes konnte nicht ahnen, wie zutreffend die letztere Einschätzung des am 26. Mai 1703 verblichenen Samuel Pepys war. Historiker britischer Seemacht mögen sich an ihn als einen fähigen Administrator erinnern, der die Grundlage für den Aufbau einer modernen, hocheffizienten Royal Navy schuf und damit in letzter Konsequenz für die in den beiden folgenden Jahrhunderten zur vollen Blüte gelangende britische Weltherrschaft.
Doch als Königin und Parlament vor 300 Jahren in Dankbarkeit Abschied von einem treuen Untertanen nahmen, lag das eigentliche Vermächtnis des Samuel Pepys, das ihm literarische Unsterblichkeit verleihen sollte, unbeachtet in den Regalen seiner Bibliothek. Unter den dreitausend Bänden des bibliophilen Sammlers, die wenige Jahre später im Ochsenwagen über steinige Landstrassen gen Cambridge holperten (die Sammlung wird dort bis heute im Magdalene College verwahrt), befanden sich sechs in Leder gebundene Notizbücher, jeweils 282 Seiten stark. Es dauerte mehr als hundert Jahre, bis die eng beschriebenen Bände entdeckt und verlegt wurden und Pepys postum zu schriftstellerischem Ruhm gelangte.
OBJEKTIV - UND OFFENHERZIG
Pepys wurde zum Prototyp des Diaristen, des sich allabendlich im flackernden Licht einer Kerze niederlassenden Tagebuchschreibers. Am Neujahrstag 1660 begann er das Unternehmen, ein «Journall» (wie er es nannte) zu schreiben, das in seiner eloquenten Frische, seinem meisterhaften Umgang mit der englischen Sprache und seiner spannenden und doch augenzwinkernden Erzählkunst zum Muster eines ganzen literarischen Genres wurde. Nur wenige Tagebuchautoren der folgenden drei Saecula weisen Pepys' Fähigkeit auf, sich so sehr von der eigenen Person zu distanzieren und sich selbst mit all seinen menschlichen Schwächen so zu beschreiben, als skizziere er einen unbeteiligten Dritten.
Die in einer Art stenographischem Code (der 1626 eingeführten Shelton Shorthand) verfassten Folianten waren Pepys' ganzer Stolz. Für wen er sie schrieb? Von den Zeitgenossen liess er niemanden Einblick nehmen, auch seine Frau Elizabeth nicht, doch das Urteil der Nachwelt hatte er offenbar durchaus im Sinn, wenn er zur Niederschrift ansetzte. Er konnte bei Beginn seiner Aufzeichnungen kaum ahnen, welchen Gang der Ereignisse er bezeugen würde, im Grossen, Politischen, wie im Kleinen, Privaten. Das Tagebuch ist zum einen eine Chronik umwälzender Geschehnisse, zu denen auch die beiden grössten Katastrophen gehören, denen die Stadt London in ihrer Geschichte ausgesetzt war. Zum anderen gewährt es Einblick in das Privatleben eines gesellschaftlichen Aufsteigers, der sich so offenherzig und streckenweise so voll deftiger Erotik und Lebensfreude zeigt, dass man erst 1970 der Leserschaft eine ungekürzte, unzensierte Edition seiner Erinnerungen glaubte zumuten zu können.
Pepys' Schilderungen der vielleicht bewegtesten Jahre der englischen Geschichte - des Übergangs vom Protektorat zur royalistischen Restauration und der über London hereinbrechenden Apokalypse von Pest und Feuersbrunst - machen sein Werk zu einer der frühsten Reportagen; er selbst erscheint als Exponent des Überganges vom feudalen Mittelalter zur Moderne. Der Herausgeber der «New York Times Book Review», Charles McGrath, hat ihn am Vorabend seines 300. Todestages als Hauptfigur in der ersten modernen Erfolgsgeschichte charakterisiert: ein armer, aber talentierter und ehrgeiziger junger Mann, der durch harte Arbeit, Verbindungen und eine ordentliche Portion Glück die höchste Stufe seiner Profession erklimmt. Er ist ein Workaholic, der um vier Uhr morgens an seinem Schreibtisch im Navy Office auftaucht und bis weit in die Nacht hinein arbeitet, dessen Effektivität auf das Objekt seines Strebens, die Marine, abfärbt, bis diese keinen Konkurrenten auf den Weltmeeren zu fürchten hat. Und er ist ein Hedonist, der die Früchte seines Aufstieges geniesst: die Bankette und Zechgelage, die bis zum Exzess getrieben werden (nach der Krönung Charles' II. wacht er in seinem eigenen «spew» auf), die Freundschaften mit der tonangebenden Gesellschaftsschicht und nicht zuletzt die Willigkeit der Frauen, die seinen Weg und sein Bett (oder den Doppelsitz in seiner Kutsche) kreuzen.
PEPYS, DER WISSENSCHAFTER
Erst in den letzten Jahren ist eine weitere Seite dieser schillernden Vita erforscht worden, die Rolle des Samuel Pepys in der Wissenschaftsgeschichte. In den «sciences» war er wie in der Literatur ein Dilettant, aber ein geistreicher, aufmerksam beobachtender. Er gehört zu den Gründern der Royal Society, der einzigen wissenschaftlichen Gesellschaft in Europa, die auf eine ununterbrochene Existenz von fast dreieinhalb Jahrhunderten zurückblicken kann. Pepys selbst war Präsident der Akademie von 1684 bis 1686. Nachdem er als junger Mann eine Blasensteinoperation - damals ein geradezu barbarischer Eingriff - überlebt hatte, galt sein besonderes Interesse den Fortschritten der Heilkunde.
An einem Herbstabend des Jahres 1666 berichtet er in seinem Tagebuch von der ersten tierexperimentellen Bluttransfusion: «Der Hund wurde mit dem Blut eines anderen Hundes angefüllt . . ., es geht ihm gut, und er wirkt so wie immer.» Pepys und seine Freunde in der Royal Society sehen durchaus das Potenzial, das in einer noch utopisch klingenden Transfusion von Mensch zu Mensch zu liegen scheint: «Dies gab uns Gelegenheit, viele hübsche Wünsche zu äussern, so z. B., das Blut eines Quäkers einem Erzbischof zuzuführen, aber, wie Dr. Croone sagt, wenn es funktioniert, mag es sehr zum Nutzen menschlicher Gesundheit sein, so man das schlechte Blut heilt, indem man von einem gesunden Körper borgt.» Dass England ausgerechnet in jenen Jahren der Forschung so wichtige Anstösse gab, ist angesichts der Zeitumstände keine Selbstverständlichkeit: Binnen weniger Monate wurden das Land und vor allem seine Hauptstadt von drei apokalyptischen Reitern heimgesucht, Pest, Feuer und Krieg, deren wichtigster Chronist kein Geringerer als Samuel Pepys wurde.
Als Pepys 1662 im Dienste der Navy zusammen mit einem Freund die Hafenstadt Portsmouth besuchte, erregte wieder einmal eine Beobachtung seine wissenschaftliche Neugier. Beim damals üblichen gemeinsamen Nachtlager in einer Herberge «gingen alle Flöhe zu ihm und keiner zu mir». Dass die kleinen Blutsauger eine Abneigung gegen Pepys hatten, rettete ihm drei Jahre später womöglich das Leben. Niemand verstand damals, dass es die unheilige Allianz von Ratten und Flöhen war, welche die Pest in immer neuen Schüben über das Land brachte.
Die Epidemie vom Frühjahr 1665 bis Januar 1666 fordert zwischen 70 000 und 100 000 Opfer. Wer es sich erlauben kann, flieht aus der Stadt. Das Gros der Toten gehört der urbanen Unterschicht an. Auch Pepys' Frau und Anverwandte ziehen vorübergehend aufs Land. Pepys allerdings, dessen Haus als gross und sauber und somit wahrscheinlich rattenfrei beschrieben wird, stürzt sich in die Arbeit und ins Vergnügen. Die Geschäfte gehen hervorragend, die Bürde seines Amtes bringt es mit sich, dass bei der Vergabe von Aufträgen die eine oder andere fürstliche Provision für Pepys abfällt. In der Woche mit der höchsten Zahl an Pesttoten notiert er, offenbar ohne jedes Schamgefühl: «Alles ist zusammengekommen, um mir in den vergangenen drei Monaten mehr Freude und Glück zu bereiten als jemals zuvor in meinem Leben in so kurzer Zeit.»
IMMER WIEDER VERSCHONT
Die Pest schlug eine Schneise des Todes durch London, um dann nie wiederzukehren. Kaum war diese Heimsuchung vorüber, kam es zur nächsten Katastrophe. Am Sonntagmorgen, dem 2. September 1666, bricht im Hause eines Bäckers in der Pudding Lane ein Feuer aus, der Mann hat vor dem Zubettgehen das Feuer in seinem Ofen nicht zum Erlöschen gebracht. Innerhalb weniger Stunden greifen die Flammen von einem mittelalterlichen Holzhaus in Londons City auf das nächste über. Angefacht von einem kräftigen Spätsommersturm, zerstört der Brand einen grossen Teil der Stadt. Pepys schliesst sich dem Strom der Flüchtlinge an, die am anderen Themseufer Rettung finden und dort das gespenstische Schauspiel eines rot vibrierenden Himmels betrachten. Pepys sieht Tauben, deren Flügel angebrannt sind und die vom Himmel fallen, weil sie ihre Schlupflöcher in den Dachgiebeln erst in der letzten Minute verlassen haben. Seine grösste kulinarische Kostbarkeit, seinen Parmesankäse, hat er vor der Flucht im Garten vergraben und seinen wertvollsten Besitz gleich mitgenommen: die Tagebücher. Er gehört - abermals - zu den Glücklichen. Sein Haus in der Seething Lane findet er bei der Rückkehr unbeschädigt vor, der Wind hatte das Feuer vom Navy Office weg nach Westen vorangetrieben.
Das grosse Feuer führte zu einer Revolution der Bauweise: Von nun an wurden in London Häuser aus Stein errichtet. Und ein Freund von Pepys aus der Royal Society machte sich umgehend daran, die Pläne für das Wahrzeichen des neuen London zu konzipieren: der Architekt Christopher Wren, der an der Stelle der alten, bescheidenen St. Paul's eine monumentale Kathedrale errichtete.
Dass gleichzeitig der Krieg gegen den wichtigsten Handelsrivalen, die Niederlande, weitergeht, beeindruckt den Durchschnittsbriten kaum. Für Pepys bedeutet der Konflikt einen sicheren Arbeitsplatz. Ein Schock für die Nation und für ihn ist es dann allerdings, als die schwimmenden Festungen des Rivalen mit seiner leuchtenden orangefarbenen Flagge im Juni 1667 plötzlich auf dem Medway im Herzen Englands auftauchen und der dort vor Anker liegenden Royal Navy eine schwere Niederlage und eine peinliche Demütigung zufügen. Pepys' Verwandter und Vorgesetzter, der Earl of Sandwich (der später in einer Neuauflage des Krieges in einem Seegefecht sein Leben liess), flucht laut: «Ich glaube, der liebe Gott scheisst Holländer!»
Pepys weiss indes in der Stunde der Not seine Heimat mit ihrer relativen Toleranz und Rechtsstaatlichkeit besonders zu schätzen. In wohl jedem anderen Land, so gesteht er verlegen seinem Tagebuch (das er zwei Jahre später wegen Überanstrengung seiner Augen und Furcht vor Erblindung beenden wird), hätte man ihm als einem politisch-administrativ Verantwortlichen bei einer solchen Schlappe wohl den Kopf vom Körper getrennt. Für Englands literarische Schatzkiste wäre es ein vorzeitiger Verlust gewesen.
N Z Z
Online
Neue Zürcher Zeitung, 19. Juni 2004, Ressort Feuilleton
Samuel Pepys: Die geheimen Tagebücher. Herausgegeben von Volker Kriegel und Roger Willemsen. Übersetzt und mit Anmerkungen versehen von Georg Deggerich. Eichborn-Verlag, Berlin 2004. 411 S., Fr. 54.-.
Samuel Pepys, ausgewählt
«Heute war der letzte Tag meines Schwurs, mich vom Theater und vom Wein fernzuhalten. Ich beschloss deshalb, mir einen Tag Pause zu gönnen und dann mein Gelübde zu erneuern.» Samuel Pepys, Angestellter im englischen Marineamt, notiert diese zwei Sätze am 29. September 1662. Dieser eher untypische Tagebucheintrag zeigt einen der wohl manischsten englischen Diaristen von einer geradezu tugendhaften Seite: kein Theater, kein Alkohol, keine Frauengeschichte, stattdessen freiwillige Kasteiung. Das Bild verändert sich aber sofort und nachhaltig, wenn man nur ein wenig weiterliest. Vom 1. Januar 1660 bis zum 31. Mai 1669 notierte Pepys seine Erlebnisse in einer schwer zu dechiffrierenden Geheimschrift, ab 1819 wird ein erster Teil des 3100 Seiten starken Journals entziffert, eine komplette englische Ausgabe liegt erst seit 1983 vor. Der eben herausgekommene deutsche Auswahlband präsentiert Pepys in der schillernden Vielfalt seiner Existenz: ein Mensch mit nie versiegender Lebenslust, der dreist nach fast jedem Rockzipfel greift, düstere Kneipen besucht und seinen privaten Aufstieg mit durchaus zweifelhaften Unternehmungen voranbringt. Pepys kann über seine Verdauungsstörungen mit der gleichen Detailliertheit berichten wie über seine Gänge nach Westminster, an die Börse oder über seine zahlreichen Ehestreitigkeiten. Pepys hat sein Tagebuch für keine Öffentlichkeit geschrieben, es geht ihm nicht um Zeitzeugenschaft, sondern um das, was er eben gerade Aufregendes oder Ärgerliches erlebt hat. Just das macht aus seinem Tagebuch so etwas wie einen Rohdiamanten der Individualgeschichte.

Frankfurter Allgemeine Zeitung vom 19.06.2004 Seite 46
Eberhard Rathgeb
Minutenbuch des Lebens
Samuel Pepys' "Geheime Tagebücher" als volksmundige Ausgabe
Samuel Pepys: "Die geheimen Tagebücher". Herausgegeben von Volker Kriegel und Roger Willemsen. Übersetzt und mit Anmerkungen versehen von Georg Deggerich. Mit einem Nachwort von Roger Willemsen und Illustrationen von Beck, F. W. Bernstein, Robert Gernhardt, Greser & Lenz, Nikolaus Heidelbach, Ernst Kahl, Volker Kriegel, Bernd Pfarr, Michael Sowa, Hans Traxler, F. K. Wächter. Eichborn Verlag, Berlin 2004. 413 S., geb., 29,90 €.
Im Grunde: ein unmöglicher, ein typischer Kerl. Ein Genußmensch, der nur mit des lieben Gottes Beistand vom Saufen lassen kann. Ein Ehemann, der keinen fremden Rock vorbeirauschen läßt, ohne drunterzufassen. Ein Pragmatiker, der in seinem Gewissen dem Teufel einen verantwortlichen Platz für die bösen Taten einräumt. Ein korrupter Karrierist, der anderen Männern gerne hilft, wenn deren Frauen mit Liebe bezahlen. Ein Suchtmensch, der mit seiner Leidenschaft für das Theater hadert. Ein Pfennigfuchser, der seiner Ehefrau auf die Finger haut. Ein Angeber, der mit geblähter Brust in seiner eigenen Kutsche durch London rauscht. Ein Buchhalter, der seine Konten hoch und runter rechnet. Ein Neureicher, der bei Gefahr zuerst an seine privaten Schatullen denkt. Ein Schlemmer, der unter Verstopfung leidet. Ein Frömmler, der zu Gott betet, daß der ihn doch bitte nicht am nächsten Tag den gleichen Unfug anstellen lasse. Ein Büchernarr, der dreitausend Bände zusammenträgt. Ein Grobian, der Frauen bedrängt, bis er bekommt, was er möchte. Ein Heuchler, der seiner jungen Frau Ammenmärchen auftischt, damit sie die Klappe der Eifersucht hält. Ein Weichling, der die häusliche Harmonie als Wolldecke braucht. Ein Arbeitstier, das seinen Dienst im Büro brav erfüllt. Ein schamloser Hund, der auf dem Weg zurück von der Beerdigung seiner Mutter sofort zum nächsten Seitensprung ausbüxt. Ein Egoist, der die ganze Welt sich zum eigenen Vorteil einrichtet. Ein Kleinbürger, dem es wichtig ist, zu wissen, was die wichtigen Leute von ihm halten. Eine ehrliche Haut, die alles in seinen geheimen Tagebüchern, die erst Jahre nach seinem Tod entziffert und veröffentlicht worden sind, nicht verschweigt – sondern mit Akribie notiert: der Engländer Samuel Pepys, geboren 1633 und gestorben 1703. Ganz sicher keiner, der sofort in den Himmel aufgefahren ist, aber ganz sicher einer, der mit dieser Statur vor dem Jüngsten Tag dort ankommen wird.
Währenddessen lesen wir in seinen Tagebüchern und üben uns ein im Schlawinertum auf Erden. Was soll einer von uns denken, dem wir erzählen, wir stöberten im "Pepys" und fänden, was wir dort finden, gut? Die Tagebücher von Kierkegaard, von Hebbel, Gide, Goetz – mit reinem Herzen genehmigt. Aber Pepys, der schnelle Hans im Genuß, der Schürzenjäger mit weitem Ehering? Sehr fragwürdig.
Die einen sagen: Pepys ist von zeitgeschichtlichem Wert und denken an seine Bemerkungen über Land und König, Pest und Feuersnot in London. Die anderen sagen: Pepys ist von menschlichem Wert und denken daran, daß seine Tagebücher eine Quelle des Wissens sind darüber, wie einer damals fühlte und was er dachte. Die einen wie die anderen haben ein historisches Interesse an Pepys und brauchen sich nicht zu grämen, wenn sie mit dem Buch in der Hand in der Bibliothek erwischt werden. Aber die anderen, die im Bett oder im Sessel lesen – was sagen die?
Am 8. Februar 1668 kauft sich Pepys bei seinem Buchhändler am Londoner Strand das, wie er schreibt, nichtsnutzige Skandalwerk "L'escolle des filles". Er nimmt die broschierte Ausgabe, weil er das Buch, wenn er es gelesen hat, verbrennen möchte. Es soll nicht in seiner Bibliothek stehen und ihm keine Schande machen. Am Vormittag des nächsten Tages stöbert er in dem Buch und bemerkt noch einmal, daß es sich um ein liederliches Buch handle, aber lesenwert für einen charakterfesten Mann, der sich über die Verderbtheit der Welt informieren möchte. Der Heuchler. Am Abend liest er das Buch zu Ende und bemerkt erneut, daß es ein liederliches Buch sei, aber ungefährlich für ihn, der es ja nur zu Studienzwecken lese. Wie wahr, macht er doch unter der Woche genug Erfahrungen mit seiner Hand und mit seinem "Ding" bei den Frauen – wobei manche Frau ihre Befriedigung darin finden muß, ihn zu befriedigen.
Liederlich: das sind die "Tagebücher" von Samuel Pepys in unseren Lustgraden schon lange nicht mehr. Nur frommen Seelen würde es auf ihrer Seele lasten. Einen vorbildhaften Lebenswandel wird keiner auf diesen Seiten finden, und sei der auch nur darin vorbildlich, daß Pepys sich wenigstens einmal mit dem Teufel länger balgen würde. Wenn Pepys wenigstens einmal länger und wirklich zerknirscht wäre, weil seine Frau über seine Seitensprünge tobt. Aber der Aufstand der besseren Hälfte hallt bei ihm nur für einige Tage nach, in denen er ihr und dem lieben Gott das Blaue vom Himmel beteuert und sich das Schwarze von seiner Seele schwadroniert. Kaum aber kreuzt ein Ausschnitt, der Sinnenfreude verspricht, seinen Weg, schon ist er über die Berge der guten Vorsätze hinweg gehüpft und auf und hinterher. Abends setzt er sich ordentlich hin und schreibt das alles auf – und man muß sagen, er schreibt das alles in einem Beruhigungsstil auf, als würde er nicht mit der Wimper zucken.
Das Lebensmotto des Samuel Pepys ist die frühe Perversion von Kierkegaards Lebensmotto. Hatte der Däne gesagt: Nach vorne wird gelebt, und nach hinten wird gedacht, und zwar deswegen, weil kein Mensch sein Leben vorausdenken kann, weil Denken und Existenz nicht in eins fallen, so sagt der Engländer, der ein völlig unphilosophischer Kopf ist: Nach vorne wird flott gelebt, und nach hinten wird brav notiert, und zwar deswegen, weil kein Mensch seine Sinnenfreude im Griff hat, weil die Existenz sich von den guten Vorsätzen des Denkens nicht ins Bockshorn jagen lassen kann.
Wer mit der neuen bebilderten Ausgabe von Pepys' Tagebüchern im Park erwischt wird, der bekennt damit, daß er entweder sich und seine Sinnenfreude nicht zügelt und das gut findet, weil er ja gerade beim Urbild des karrieredienlichen Lotterwandels nachliest, daß keine schlimmen Folgen blühen. Oder er bekennt dadurch, daß er sich nicht scheut, Gefallen an diesem englischen Angestellten-Casanova zu finden, ja daß er vielleicht bei Pepys einen frühen Kommentar zum heutigen Lebenswandel entdeckt hat. Wer führt ein Leben wie Kierkegaard? Keiner. Wer führt ein Leben wie Pepys? Wahrscheinlich die meisten.
Da das so ist, müssen wir die neue und volksmundige Ausgabe seiner Tagebücher unbedingt begrüßen. Denn Pepys ging wenigstens in die Kirche, während heute die meisten Kirchen meistens leerstehen, und hörte sich wenigstens Predigten an, die heute keiner mehr hören will, und schrieb darüber hinaus wenigstens ein Tagebuch, das heute keiner mehr schreiben will. So weit ist es in den dreihundert Jahren seit Pepys gekommen, daß nur Karriere, Kröten und Lust übriggeblieben sind. Wir müssen also reinen Herzens und schweren Gewissens einräumen, daß sich niemand, der mit einem Pepys erwischt wird, dessen zu schämen oder zu grämen braucht, denn er ist vielleicht auf der Suche nach dem lieben Gott der guten Vorsätze und dem bösen Teufel der ungezügelten Triebe und der hilfreichen Kirche des sündigen Herzens und der Minutenbekehrungen des herzhaften Sünders. Dieser Niemand auf der Parkbank oder im Sessel daheim würde mit Pepys' Tagebüchern, deren Lektüre die Gedankenkraft ja in keiner Weise anstrengt, vielleicht endlich einmal in ein Gespräch mit sich selbst kommen.
Weshalb wir nun laut wünschen: Leute, lest Pepys zu Eurem Wohle!