Mary Wollstonecraft
(1759 - 1797)
main page, here

Frankenstein's Grandmother
By Richard Davenport-Hines

Her Own Woman
The Life of Mary Wollstonecraft.
By Diane Jacobs.
Illustrated. 333 pp. New York:
Simon & Schuster.
''A hyena in petticoats'' was one of the epithets flung at Mary Wollstonecraft when her polemic setting out the case for women's emancipation, ''A Vindication of the Rights of Woman,'' was published in 1792. The upheavals of the American and French Revolutions influenced her ideas, but this first text of the feminist movement resonated with chords from her own remarkable life. The process of growing up is, for almost everyone, an awkward mix of dependence, longing for independence and need. For Wollstonecraft the conflicts were continuous as child and adult.
She was born in London in 1759, and had a disrupted childhood, shifting from one home to another as her weak but despotic father found new ways of losing money. Her mother conspicuously spoiled Ned, the eldest of her seven children, although, as Diane Jacobs writes, from early childhood, Mary, the second-born, felt ''she was stronger, smarter and more trustworthy than her coddled brother,'' and struggled unavailingly to win her mother's best love. These injustices, especially involving Ned, resulted in lifelong tendencies to envy and disrupt other people's happiness. It also turned her life toward a devastating critique of patriarchy.
The first hint of Wollstonecraft's unusual outlook was her elopement in 1783 with Eliza, her younger married sister, who was showing signs of insanity for which Mary blamed the husband. The sisters' flight was a crucial moment in Wollstonecraft's emancipation from male authority. Yearning for independence, she started a small private school in the London suburbs, but it was deserted by its pupils. Following the school's closure, she wrote her first book, ''Thoughts on the Education of Daughters'' (1786), for money.
Her pride in being a published author was chastened by the necessity of working as governess to an aristocratic family. She begrudged their privileges, which she depicted in her first novel, ''Mary,'' published in 1788. As Jacobs writes in ''Her Own Woman,'' her ''contradictory personality -- ardent, whiny, arrogant -- informs every passage.'' Instead of affected characters and improbable incidents, with a pretty heroine marrying a fortune, ''Mary'' depicted the reality of privation. Its message, according to Jacobs, was that ''money, not virtue or piety or forbearance or even love, is what poor people require.''
Wollstonecraft's next major work, ''A Vindication of the Rights of Men'' (1790), was written in the aftermath of the French Revolution. Her reputation rests, though, on its sequel, ''A Vindication of the Rights of Woman.'' The book demanded justice for women. They were entitled, she argued, to a good education, the opening of the professions and an end to their embittering dependence on men. Arguing that women became weak, submissive and silly because their education was designed to attract men, she proposed a system of coeducational schools to educate children of both sexes to an equal level.
Jacobs gives reliable summaries of both Wollstonecraft's ''Vindications'' and their gratifying critical reception, but her sense of 18th-century social and political thought is broad rather than deep. Other biographies, most recently Janet Todd's ''Mary Wollstonecraft: A Revolutionary Life,'' place Wollstonecraft's ideas more solidly in the context of 18th-century radicalism. Jacobs is strongest when analyzing the tensions between Wollstonecraft's desire to overcome dependence and her irrepressible emotional neediness.
''Men are not always men in the company of women,'' Wollstonecraft once wrote, and she liked men whom she could talk to almost as if they were women. This was the attraction of the painter Henry Fuseli. Wollstonecraft claimed that her love of ''the rich torrent of his conversation'' made it a ''rational passion'' rather than emotional or physical infatuation. Yet by 1792 she was obsessed with Fuseli. In an act of shameless craving, she ambushed Fuseli's wife with the proposal that the three of them should live together. After this the Fuselis broke off contact.
She recovered from this fiasco by settling in revolutionary Paris, where there had been promising reforms improving women's legal rights. But she was shocked by the mob violence, and when women were banned from political activism, and instructed to become ''silent and modest spectators'' in political discourse, her hopes were destroyed. In Paris, during 1793, Wollstonecraft met a politically enlightened American entrepreneur, Gilbert Imlay. After becoming his lover, she developed what she called ''the most lively taste'' for physical pleasure. They resolved not to marry despite her pregnancy. Although she doted on her daughter, and delighted in breast-feeding, the transition was hard from childless literary woman to a mother dominated by her baby and depending emotionally and financially on a man. Twice she attempted suicide. Years of grim emotional privation ended when in 1796 she became the lover of the radical writer and Gothic novelist William Godwin. Heartbreakingly, after only five months of marriage to him, she died in childbirth in 1797. Her second daughter, Mary, survived, married Percy Bysshe Shelley and wrote ''Frankenstein.''
Jacobs, the author of a biography of the director Preston Sturges, has written a warm, generous biography fizzing with enthusiasm for her subject. Some of her sweeping historical generalizations are unconvincing. She claims that England during the 1680's, ''before King George and the Industrial Revolution consigned women to the home,'' was ''a freer era'' for women than Wollstonecraft's time. The Industrial Revolution, notoriously, took women out of the home and set them to unpleasant, badly paid factory work. In minor details, like describing Hoxton Dissenting Academy as ''arguably England's finest school,'' Jacobs's touch can be unsure. Her scorn for ''fatuous high society,'' ''philandering, inebriated, overdressed and gluttonous'' French royalty and ''swank affairs'' attended by rich industrialists jars because Wollstonecraft was so subtle in her attitudes to status and class. Jacobs is cavalier in naming aristocrats accurately. Wollstonecraft's favorite pupil was called Margaret King, not ''Margaret Kingsborough,'' for example.
Wollstonecraft was successively a resentful daughter, a strong sister, a teaching drudge, a menial governess, a literary hack, a lovelorn nuisance, a doleful political radical, a rapturous sexual liberationist, a literary star, an enterprising businesswoman, a protective and frustrated mother. Almost everything, in fact, except a hyena in petticoats.
Richard Davenport-Hines is the author of ''Auden,'' ''Gothic: 400 Years of Excess, Horror, Evil and Ruin'' and the forthcoming ''Pursuit of Oblivion: A Narcotic History of the World, 1500-2000.''
Published: 05 - 13 - 2001 , Late Edition - Final , Section 7 , Column 3 , Page 18
The stroppier the better

Judith Hawley finds Mary Wollstonecraft's reputation enhanced by her collected letters and Barbara Taylor's study, Mary Wollstonecraft and the Feminist Imagination

Saturday October 4, 2003
The Guardian

The Collected Letters of Mary Wollstonecraft
edited by Janet Todd
478pp, Allen Lane, £30

Mary Wollstonecraft and the Feminist Imagination
by Barbara Taylor
331pp, Cambridge, £16.95
The last letter in Janet Todd's splendid edition of the letters of Mary Wollstonecraft is a brief note written to her husband, the radical philosopher William Godwin. It is one of dozens she wrote to him when they were close neighbours and even after they married - a sign that the peculiar combination of intimacy and distance that the letter affords was both a natural and a symbolic medium for Wollstonecraft. This note is one of several she wrote while in labour. It reads in full: "Mrs Blenkinsop tells me that I am in the most natural state, and can promise me a safe delivery - But that I must have a little patience." That was August 30, 1797. Eleven days later she was dead. Giving birth to the future author of Frankenstein had killed her. Poignant in itself, this brief note also compresses many of the complex contradictions to be found in Wollstonecraft's life and works.
When Wollstonecraft declares "I am in the most natural state", it is a comment not just on her pregnancy and labour but also on the desire of this disciple and critic of Rousseau to be natural, authentic, free and independent. As for "a safe delivery": Wollstonecraft, who delivered her sister Eliza by literally and dramatically rescuing her from a bad marriage, was constantly trying to rescue her friends and family from financial ruin and to save them from themselves. Sadly, she often needed delivering from debt and depression too. As for patience, Todd's restrained but moving annotation informs us that, in his Memoirs of the Author of the Vindication of the Rights of Woman (1798), "Godwin noted that Wollstonecraft never forgot her mother's last words: 'A little patience and all will be over.'"
However, arriving at this message after reading more than 400 pages of her correspondence with her bohemian and impecunious family and friends reveals the irony of her terse statement. As Wollstonecraft wrote from Paris in the bloody year of 1793, "I am afraid that I have a strange spirit of contradiction in me physically and morally". Physically contradictory, this tough-minded rationalist complained that women's dress "seems to be invented to render them dependent" after she was confined to bed by a cold she caught when her petticoats got soaked in the rain. Yet she also confessed: "I have nourished a sickly kind of delicacy ... I am a strange compound of weakness and resolution!" Morally and politically contradictory, Britain's first feminist rejected a proposal of marriage because she could not think of "prostituting my person for a maintenance", but when she fell in love, as she did several times, she found herself totally dependent emotionally on her lovers. When she married Godwin - against their principled opposition to marriage, but for the sake of their unborn child - she even joked about displaying "a true wifish submission".
The appeal to patience, too, does not square with Wollstonecraft's almost constant irritability, or her anger at her abusive and feckless father whose inability to provide for his daughters forced them to shift for themselves in the humiliating posts of governess and paid companion. Nor does it fit with her impatience with her sisters for failing to appreciate her efforts to find them positions.
There is not much patience either in the needling letters she fired off to friends and lovers when she detected any cooling in their affections. Todd, in her balanced and informative introduction, argues that unlike her epistolary predecessors, such as the stoical bluestockings Elizabeth Carter and Elizabeth Montagu, Wollstonecraft is always a self-centred and demanding correspondent. Not blind to her failings, Todd describes the letters as sometimes "self-obsessed and repetitive", "complacent, dominating, dogmatic, frank, complaining and self-assertive".
If Wollstonecraft was not as patient as the women of her mother's generation were expected to be, she had every reason. She certainly had a lot to deal with. She was hit not just by family misfortunes, but by a series of devastating blows (such as the early death of her beloved Fanny Blood, the impossibility of her relationship with the married artist Henry Fuseli and her betrayal by the unfaithful American entrepreneur Gilbert Imlay) that left her depressed and sometimes suicidal.
If personal suffering were the whole story, these letters of complaint would not merit the attention Todd has assiduously bestowed on them. However, Wollstonecraft does not simply fail "to bear and forbear", as the stoical formula has it; she refuses to put up with women's lot. Determined to strive for more, she could be very critical of women who remained submissive, but admired others who shared her ambition. There are other significant cultural dimensions to Wollstonecraft's self-obsession: it should not be treated as a deficiency but rather seen as a Romantic self-assertion to be compared with Rousseau's Confessions and Wordsworth's "egotistical sublime". Moreover, for a woman to set so much store by her own thoughts and feelings - and to politicise those feelings - was revolutionary in her day.
Todd's well-judged annotations help us understand these letters in the context of Wollstonecraft's milieu and era. She identifies Wollstonecraft's curious-sounding associates, such as Neptune Blood and George Ogle, and supplies the historical information that is often notably absent from her letters. Absent because in revolutionary France she had to censor herself, but also because she largely reserved her response to the dramatic events and gripping debates of her day for her published works. By freshly editing and carefully re-dating the letters, and including several newly discovered ones, Todd supersedes the edition produced by Ralph Wardle in 1979. Her edition also constitutes an excellent companion to the biography that Todd published in 2000 and The Works of Mary Wollstonecraft , which she edited with Marilyn Butler in 1989.
Another outstanding companion to and commentary on these works is Barbara Taylor's ambitious and wide-ranging Mary Wollstonecraft and the Feminist Imagination. The product of many years' engagement with Wollstonecraft, Taylor's study of her works in her time - and in ours - discerns numerous contradictions and paradoxes in them, in her life and in the reception of them. In the "Epilogue: The fantasy of Mary Wollstonecraft", Taylor traces the history of the "icon" from the scandalised response to Godwin's Memoirs through the gradual acceptance of her passionate sexuality, to her adoption as a foremother by the feminist movement in the 60s - swiftly followed by criticism in the 70s of her bourgeois individualism.
The point of Taylor's book is to correct the modern misappropriations by situating her back in the 18th century. One of the most striking features of her argument is her assessment of the role religion played in Wollstonecraft's thinking. When she strove for something beyond woman's allotted sphere, she was reaching heavenwards, and found in religion, as did many women in the period, "a route to enhanced self-esteem and moral status, and sometimes to the potential subversion of Female Duty". Taylor's aim is not to "bury Wollstonecraft at last; to consign her and her ideas to history", but to revive her by historicising her. This project is necessary not least because "looked at globally, 21st-century women can be seen still to suffer sex-based discrimination and hardship on a scale that makes notions like 'post-feminism' merely fatuous".
After the heated debates of the 1790s and 1970s, we are now in a better position to assess Wollstonecraft's achievement, thanks, in no small measure, to the efforts of Todd and Taylor in whose work Wollstonecraft lives still.
Judith Hawley's edition of the works of Elizabeth Carter is in the Bluestocking Feminisms series, published by Pickering & Chatto.

January 09, 2005
Biography: Mary Wollstonecraft by Lyndall Gordon
REVIEWED BY MIRANDA SEYMOUR
MARY WOLLSTONECRAFT: A New Genus
by Lyndall Gordon
Little, Brown £25 pp576
In 1816, Mary Wollstonecraft's 18-year-old daughter Mary Shelley began to write the story of a man who manufactures a being who, since he looks like a monster, deserves to be treated as one. Deprived of affection, Frankenstein's son becomes a murderer. The fault, as Shelley clearly indicates, is in those who deny him love.
Shelley never had the chance to know the mother who died shortly after giving birth to her. Her most celebrated novel, though, shows how powerfully she was influenced by Wollstonecraft's faith in the power of love to counter violence. Nor was Shelley alone; the closing chapters of Lyndall Gordon's absorbing book show Wollstonecraft's influence reaching beyond her death. In Gordon's view, Shelley was closer to her father William Godwin; the influence Gordon identifies is on Fanny Imlay, her first child, and on Mary Shelley's clever, volatile stepsister, Claire Clairmont. Like Wollstonecraft, Clairmont spurned a conventional life and, in her lonely years as a governess in Russia, encouraged her pupils to think for themselves. Wollstonecraft's words to her sister Everina ("You know I am not born to tread in the beaten track — the peculiar bent of my nature pushes me on") apply with equal force to her most passionate admirer.
It is Wollstonecraft's readiness to forge herself anew that is the keynote of Gordon's book. Each biographer of the opinionated author of A Vindication of the Rights of Woman has, to a striking extent, created a Mary of her own. Claire Tomalin, writing in the 1970s with marvellous perception, compassion and wit, created an unforgettable portrait of Mary as a young mother abandoned by the feckless adventurer Gilbert Imlay, for whom she was still willing to risk herself on a dangerous mission to Scandinavia. The greatest tragedy, in Tomalin's account, was that Mary should have lost her life so soon after she had, at last, found in Godwin a man worthy of her trust. Janet Todd, writing 30 years later, discovered a darker, moodier Mary. There is no doubt that Wollstonecraft was a depressive; in Todd's account, this aspect of her nature was brought forward. Less likeable than Tomalin's creation, this Mary seemed more modern in attitude.
Gordon is the most blatant of the three in her presentation. Acknowledging Wollstonecraft's pride and egotism, she asks us to see these qualities as strengths. Each phase of Wollstonecraft's life that might seem to record failure — the abrupt end of her life as a governess in Ireland, the painter Fuseli's refusal to let her share the home of his wife, Gilbert Imlay's rejection of her, her humiliating rescue from an attempt to drown herself — can also be seen as the opening of a new door. "This will not be a story of defeat," Gordon writes.
This is no understatement. For the first time, Wollstonecraft's harrowing life is related in a way that shows her as victor, rather than victim. Gordon's researches have enabled her to shed new light on some of the most obscure parts of the life, notably her experiences in Paris during the Terror, and her courageous journey to Scandanavia in search of Imlay's lost treasure ship. Joel Barlow, Imlay's business partner, is shown to have made a fortune at the time when Imlay's attempt to smuggle silver out of France foundered in disaster, with a lost ship and a flat denial by its captain of any such cargo. Did Barlow profit from his friend's venture? The answer is unclear, but Gordon is able to show that Wollstonecraft was more closely involved in the venture than has been supposed. Her journey to Scandanavia now seems less of a ruse by Imlay to get her out of the way while he settled down with a new mistress than a practical use of Wollstonecraft as the person most likely to discover what had become of his lost ship.
Vivid writing and a warm identification with her subject make this the most absorbing section of Gordon's book; later, when she comes to write of Wollstonecraft's meeting with Godwin, she illuminates the relationship by shrewdly comparing it to that of Virginia and Leonard Woolf. Woolf wrote brilliantly about Wollstonecraft; Gordon shows that the two women shared an ability to use playfulness as a way of circumventing their husbands' fierce passion for fact.
It is the elasticity and range of Gordon's mind that make this biography so rewarding. At times, she tries too hard to present Wollstonecraft in a positive light, but her portrait is, when viewed overall, convincing and disarming. The woman she offers is vital, openhearted and buoyantly optimistic. She is, of all the biographies, nearest to John Opie's portrait of a rosy-cheeked, red-lipped woman who, when she was being painted, was happily unaware that puerperal fever would soon rob her of a life to which she still had so much to give

January 15, 2005
Mary Wollstonecraft by Lyndall Gordon
reviewed by Ruth Scurr
MARY WOLLSTONECRAFT: A NEW GENUS
By Lyndall Gordon
Little, Brown, £25; 576pp
ISBN 0 316 72866 7
The life of Mary Wollstonecraft, experimental feminist and writer, was interrupted. She died in 1797, aged 38, from sepsis of the womb after the birth of her second daughter, the future Mary Shelley. Wollstonecraft's first daughter, Fanny Imlay, had been born three years earlier, at the height of the Terror in revolutionary France. Then childbirth had come so easily that Wollstonecraft joked she ought to make children for the new Republic, which was guillotining Parisians at the rate of 30 a day.
It was typical of this extraordinary woman to remain in France when other foreigners, especially the British, fled for their lives. Her friend, the publisher Joseph Johnson, had commissioned her to report on the revolution a year earlier, unaware that things could go so badly wrong so quickly. Wollstonecraft, connected through Johnson and other friends to radical circles in England, had been among the first to welcome the Revolution. She defended it against the conservative criticism of Edmund Burke in her A Vindication of the Rights of Men, following this with A Vindication of the Rights of Woman. Afterwards she wrote: "My blood runs cold, and I sicken at thoughts of a revolution which costs so much blood and bitter tears."
The father of Wollstonecraft's first child, Gilbert Imlay, was an elusive American businessman who may never have intended a permanent relationship with her, but agreed to register her as his wife with the American Embassy in Paris so that she was not deported, or worse. In retrospect, the relationship has too often seemed clichéd: Imlay the worldly philanderer and nemesis of the overly serious bluestocking. But in her new biography, Lyndall Gordon is determined to overthrow such clichés. She does not allow the fact that Wollstonecraft ended up feeling an abandoned and suicidal single mother to overshadow earlier parts of the story. Gordon's biographical method is exciting. She seeks to inhabit the sensibility of her subject, resurrecting the life so that we can see all the uncertainties, possibilities, missed opportunities, insecurities, resolutions and hopes that surrounded Wollstonecraft as she tried to invent herself as "a new genus": a freer kind of woman than her own mother had ever thought to be.
She witnessed much domestic violence as a child, tried to intervene to spare her mother, and felt depressed when she failed. Gordon shows how abhorrence of violence, desire to make a difference in the world, and a tendency towards depression subsequently became the recurring themes of this unconventional life. The result is a riveting page-turner. The reader is drawn directly into Wollstonecraft's struggle; aware of her faults and all the obstacles she faced, but still rooting for her every step of the way.
After returning from France with her illegitimate baby, Wollstonecraft had just four years left to live. Into these she packed a daring business trip to Sweden, a new romance with the philosopher William Godwin, an innovative approach to motherhood and childrearing; and still managed to write three more books. She also tried to kill herself twice and continued periodically to exhibit the symptoms ofdepression.
Precisely because Wollstonecraft's life was interrupted, some of the most interesting questions about her will never be answered. Would her experimental marriage to Godwin (they planned to live in separate houses in the same street) have worked? What kind of a relationship would she have had with her daughters? Would Mary Shelley have written Frankenstein if her mother had not died? Would Fanny Imlay have committed suicide?
These are not idle questions. They throw into stark relief the poignant and inspirational struggle that was Wollstonecraft's life. They also highlight the interpretive tussles between her biographers. A fierce contest for her memory began immediately after her death and continues to this day. Gordon's own contribution is partisan — she is unequivocally and explicitly on Wollstonecraft's side — but it is also fair and finely balanced. From this beautifully written book, Wollstonecraft emerges as a triumphant success, despite all adversity and slights of fate. Yet we are still painfully aware that she may always have seen herself as a failure.
Ruth Scurr's biography of Robespierre, Fatal Purity, will be published by Chatto & Windus
Read on
A Vindication of the Rights of Woman (Penguin): in the Great Ideas series
The Godwins and the Shelleys by William St Clair (Faber)
Fair Exchange by Michèle Roberts (Virago): fictional account of Wollstonecraft's time in Paris

Title
Mary Wollstonecraft: A New Genus
Author
Lyndall Gordon
Publisher
Little, Brown, £25, 562 pp
ISBN
031672866
Mary, Mary, really quite contrary
(Filed: 16/01/2005)

Kate Chisholm reviews Mary Wollstonecraft: A New Genus by Lyndall Gordon
Yet another book about Mary Wollstonecraft, one sighs, as the 562-page tome announces its arrival with an enormous thud. What more can be discovered about this pioneering woman writer, who in 1787 declared, "I am . . . going to be the first of a new genus"? She was vilified in her own time and for much of the 19th and early 20th centuries, but is now revered both for what she wrote (Thoughts on the Education of Daughters; Maria, or the Wrongs of Woman; A Vindication of the Rights of Man; Vindication of the Rights of Woman) and for the unflinching courage with which she lived out her principles.
And yet Wollstonecraft, as a person as well as a writer, does survive even more intense investigation. "Active, articulate, she takes the lead, takes it still," declares Lyndall Gordon at the end of Mary Wollstonecraft: A New Genus, "as she cuts her way to the quick of life." And her readers, unless stony-hearted, are bound to agree.
Wollstonecraft was born in 1759, the eldest daughter of a feckless, landowning Irishman and a weak-willed mother. As a girl she used to sleep across the doorway of her parents' room to prevent her drunken father from violently abusing her mother. Aged 19, she escaped by the only means possible for a woman without money who was determined not to marry without love – she became a lady's companion.
Try as she might, however, it was not easy to throw off the ties of family, and when her sister Bess fell ill with post-natal depression Mary rescued her by removing her from what she considered to be the cause of Bess's illness – her husband. It was an extraordinary step to take: Bess abandoned her baby daughter, who later died. Bess lost, too, all means of financial support and any possibility of marrying again or having another child, at least respectably.
The sisters set up a school, which soon failed but Wollstonecraft had by then discovered her vocation – education, not in the narrow sense of rote learning but in enlightenment, by which she meant knowledge of the soul as well as the mind. She met in Islington the radical printer Joseph Johnson who encouraged her to write for a living, her first published work being Thoughts on the Education of Daughters, which appeared in 1786 when she was 27. The controversy she provoked in 1792 with the appearance of her Vindication of the Rights of Woman brought her renown throughout Europe: "I wish to show," she writes in her introduction, "that the first object of laudable ambition is to obtain a character as a human being, regardless of the distinction of sex."
Lyndall Gordon (who has previously tackled T.S. Eliot, Virginia Woolf and Charlotte Brontë) meets the challenge of writing about such a popular biographical subject by filling out all the minor characters who touched upon her life. So, Bess's husband, Meredith Bishop, becomes more than just a shady figure, as do the Kingsborough family in Ireland, with whom Wollstonecraft lived as a governess in yet another attempt to make a living for herself and her sisters.
In Paris in 1792-3, where Wollstonecraft goes to recover from her hurt feelings, and to witness the Revolution), we are introduced both to the leaders of the French literati and to the American exiles from their own Revolution. These included the notorious Gilbert Imlay, with whom Wollstonecraft had her first child, Fanny.
So scrupulous has Lyndall Gordon been in her efforts to fill in all the blanks that we discover much that has previously not been recorded about Imlay's dubious dealings in France and Scandinavia. Perhaps too much. For what is truly significant about this period of Wollstonecraft's life is the manner in which she transformed her anguish over Imlay's rejection. A single mother, and with no reliable income, she picked herself up from the first of her two attempts to kill herself and travelled to Scandinavia across the stormy northern seas in an open boat. From that journey emerged one of her most successful books, Letters Written During a Short Residence in Sweden, Norway and Denmark, published shortly after her return in 1796. Its combination of astute commentary on the Scandinavian way of life and an intense evocation of her own heart-rending drama is startlingly similar to the kind of books that are written now, part personal memoir, part travelogue, part near-fiction.
The advantage of Gordon's methodology is that we are given a satisfyingly full account of Wollstonecraft's rescue from emotional despair by the unlikeliest of men, the political writer and stern advocate of reason William Godwin. Gordon writes movingly about their growing love for each other, so abruptly and tragically cut short by Wollstonecraft's death in September 1797 just 10 days after the birth of their child, the future Mary Shelley. The disadvantage is that we are then given another 100 pages, in which Gordon traces the subsequent ups and downs of Wollstonecraft's reputation and the fate of her two daughters.
This is a substantial book, and there is much of interest in it, but there is not enough from Mary Wollstonecraft herself. Apart from her books, which at the time broke the mould, advocating an equality not only for men and women, but also for rich and poor, gifted and ungifted, Wollstonecraft was also a prolific book reviewer, translator and letter-writer – all of which reveal the flawed but richly affectionate and deeply insightful personality of this too-short-lived woman. As Godwin once wrote about her, she was blessed with "an unconquerable greatness of soul" – a greatness that no amount of biographising can diminish.
Kate Chisholm's books include 'Fanny Burney: Her Life' (Vintage).
'You know I am not born to tread in the beaten track'
(Filed: 16/01/2005)

Freya Johnston reviews Mary Wollstonecraft: a New Genus by Lyndall Gordon
Mary Wollstonecraft has always provoked violent reactions. To her defenders, she remains a bold champion of women's rights and of social revolution; to her detractors, a histrionic, suicidal harpy, one whose protests on behalf of female independence concealed a humiliating reliance on useless men. One of the many strengths of Lyndall Gordon's absorbing biography is that it doesn't confuse fallibility with hypocrisy. Another is that, while celebrating Wollstonecraft's grit and intellectual verve, it doesn't shrink from criticising her maudlin, self-dramatising strain.
Still, Wollstonecraft had plenty to complain about. Her father was a vicious, alcoholic tyrant whose rages fostered her early thirst for justice. Her mother, who apparently submitted to her husband's beatings without a murmur, was sluggish and neglectful. The only formal education Wollstonecraft received was a few years at a Yorkshire day school, where she learned to read and write. The rest of her considerable store of knowledge, including several foreign languages, was self-acquired.
Teaching, needlework and serving as a lady's companion were among the few jobs open to respectable 18th-century girls. By the late 1780s, Wollstonecraft had sampled the lot. In 1786, while running a school, she decided to publish her first book – a prim, finger-wagging tract on female manners that earned her £10.
For a woman to support herself in this way was not unprecedented, although it required some courage and swagger – qualities Wollstonecraft possessed in abundance. She liked to represent her literary efforts as those of a pioneer: "You know I am not born to tread in the beaten track," she proudly told her sister. But Gordon perhaps falls in too readily with Wollstonecraft's description of herself, setting out on her career, as the "first of a new genus", since many late-18th-century women (including the feminist historian Catharine Macaulay) were already earning their living from authorship.
Before the 1790s, there was little to differentiate Wollstonecraft's professional travails (reviewing, translating, compiling and anthologising) from those of other female hacks. This changed with her book A Vindication of the Rights of Men, published in the wake of the French Revolution and rebuking Edmund Burke's apologia for the ancien régime. The book was an immediate, riotous success. She followed it up with another bestseller, A Vindication of the Rights of Woman.
Fêted and reviled as a passionate egalitarian, Wollstonecraft remained a virgin until the age of 34. Alone in Paris, she fell for the untrustworthy charms of Gilbert Imlay, an American soldier turned entrepreneur, and gave birth to his daughter, Fanny, in 1794. Gordon adopts a refreshingly cool-headed approach to the rights and wrongs of this sorry relationship. She even provides a likely explanation for Imlay's mysterious, interminable absences, which (alongside his affairs with other women) eventually drove Wollstonecraft to swallow what was intended to be a fatal dose of laudanum.
Imlay swiftly dispatched her to Scandinavia, in order to resolve some crooked business dealings. The purpose of Wollstonecraft's journey, so long mired in confusion, becomes far clearer in this biography. Drawing on new archival evidence, Gordon patiently reconstructs the nature and scale of the task Wollstonecraft had undertaken. Not only did she pursue it with her characteristic vigour and efficiency, she also found time to pen A Short Residence in Sweden, Norway and Denmark – a melancholy, reflective, often dramatic study of her experiences in territory unfamiliar to English readers.
The return to London brought renewed misery: Imlay had another mistress. On hearing this news, Wollstonecraft threw herself into the Thames. Having cheated death a second time, she experienced her last and happiest love affair with the philosopher William Godwin, to whose daughter Mary Wollstonecraft Godwin (later Mary Shelley) she gave birth in 1797. Eleven days later, Wollstonecraft was dead, aged 38, of puerperal fever. "I have not the least expectation that I can now ever know happiness again," Godwin wrote to a friend. Out of respect for her own beliefs (it is often wrongly assumed that Wollstonecraft was an atheist), he gave her a Christian burial.
The abiding – and perhaps surprising – impression of this book is that Mary Wollstonecraft's was a life devoted to charity, faith and duty. She moved among an energetic, self-sustaining community of radical writers and publishers, without whose help she (and her carping, thankless clutch of siblings) might not have survived. Gordon's biography pays ample tribute to the head and heart of its subject, and to the kindness of those who surrounded her.

LITTLE, BROWN £25 (576pp) £22.50 (free p&p) from 0870 079 8897
Mary Wollstonecraft: a new genus by Lyndall Gordon
Reasons to love a woman of passion
By Melissa Benn
Published : 21 January 2005
There is something extraordinary about the continuing resonance of a life such as Mary Wollstonecraft's, a woman who died more than two centuries ago yet whose writings and deeds still excite such passion. For the sober feminists of the 19th century, Wollstonecraft was "the hyena in petticoats", her passionate personal life a stain on the rational cause of women's progress. To modern feminists, she was a brave wounded pioneer, who paid a high price for beating new paths to liberation. In recent years, revisionists such as Melanie Phillips have condemned her as a moody, slovenly hysteric.
Lyndall Gordon rescues Wollstonecraft from both reactionary disdain and soft-focus feminist sentiment. Instead, she illuminates the complex interplay between public life and personal drama, outer events and Wollstonecraft's temperament - so much richer than the hostile caricatures of an uncombed depressive. Gordon's biography is judicious, sympathetic, intelligent and utterly riveting. At the heart of her portrait is Wollstonecraft's idea that she was a "new genus". She was "the first of her kind", says Gordon, politically and personally bold, resilient in the face of frustration and tragedy.
Wollstonecraft mixed with some of the greatest minds of her day. Like many late 18th-century radicals, she was excited by the French and American revolutions but repelled by their excesses. She abhorred slavery 50 years before the anti-slavery movement took root; was disturbed by mob rule in Paris, where she lived for several years, and disgusted when she slipped in the blood of the executed.
But her story is not just that of a radical; it is of a radical woman. Mary's feminism was rooted in harsh experience. As a young woman she struggled to support herself and a rainbow of dependent relatives. At 27, she became a governess to a large Anglo-Irish family but was dismissed after a year, returning to London, where she set up as an independent writer, living alone. Falling in love with the dashing adventurer Gilbert Imlay, she became a mother and, almost immediately, a single mother.
Later generations have often judged Mary's personal life on the basis of a memoir by her husband, the philosopher William Godwin. Although Gordon quarrels with many aspects of Godwin's portrait, it is clear that Wollstonecraft, a virgin until she was 34, was a passionate, sexual woman. Her rejection by Imlay near-fatally wounded her (she tried to drown herself twice) and her letters to and from Godwin recall their early sexual difficulties in agonising detail. But the Godwin correspondence also leaves a invaluable daily record of her last years. By then she was established as a famous writer, a proud parent, a cherished partner and then wife. The cerebral Godwin adored her; their partnership, with its playful wit, intellectual equality, and occasional operatic clashes, foreshadows many a modern relationship. Wollstonecraft died of an infection following the birth of their daughter, Mary.
Wollstonecraft was a pioneer in so many ways. She frequently travelled alone, and one of her most admired books is an account of a three-month journey through Scandinavia with her baby daughter, undertaken in the throes of grief about Imlay. Her views on child-rearing and girls' education were strikingly modern. She believed that "tenderness", a mix of sympathy and unconditional acceptance, allowed children to develop their minds most fully.
She was also an inspiration to the men and women she knew and loved. At this book's end, Gordon tells us in poignant detail not just about the later lives of Mary's spirited but troubled daughters, but that of Wollstonecraft's most devoted protegée, Margaret King.
The case for the "new genus" is made convincingly. Wollstonecraft's emphasis on independence; her disdain for convention while continuing to stress the importance of sexual and parental love; her determination to be involved in great political movements, are all important legacies. Gordon's moving tribute brings alive the depth and complexity of the woman, and the intellectual debt that generations of Wollstonecraft's political daughters owe her to this day.
Melissa Benn co-edited 'A Tribute to Caroline Benn: education and democracy' (Continuum)
VIRAGO £25/£22.50 (P&P FREE) 08700 798 897
Mary Wollstonecraft: A new genus by Lyndall Gordon
A hyena in petticoats... a depressive... a moody drama queen. Has her latest biographer cracked the riddle of Mary Wollstonecraft?
By Lesley McDowell
Published : 16 January 2005
'Who owns the great? Who has the right to mourn and remember? Already, a struggle for possession had begun, starting with the question: what version of this woman's life will be transmitted to posterity?"
What version indeed? It is the immediate aftermath of the death of Mary Wollstonecraft, the mother of British feminism, which prompts her latest biographer to ask generally about stories and storytellers, and specifically about the stories of a life that began to be told in the last weeks of September 1797. The first version to be "transmitted to posterity" belonged to Wollstonecraft's husband, William Godwin, left alone with her first daughter, three-year-old Fanny, and a newborn baby girl. Wanting to vindicate the author of A Vindication of the Rights of Woman he painted a picture of, among other things, a sexually free woman. The Poet Laureate Robert Southey, Lyndall Gordon notes, "thought Godwin had stripped her bare".
One could argue that all subsequent versions of Mary Wollstonecraft have, to some degree, laboured to clothe that Godwin nude. But the clothes this remarkable woman has been forced to wear over the past two centuries have been as varied as the fashions, as Gordon acknowledges ("from Godwin's champion... to Mrs Fawcett's heroine for the suffragist cause, and from Claire Tomalin's outstanding image of the wounded lover to Janet Todd's moody drama queen"). This variety is due to more than the eagerness of new biographers to represent different aspects of a subject - Gordon wants to portray a woman adept at reinventing herself, for instance - it indicates just how open Mary Wollstonecraft's biographers have felt their subject's life to be.
This question of openness is an important one. For Gordon's version of Wollstonecraft's story includes a newly discovered letter regarding her famous trip to Norway (published in 1796 as A Short Residence in Sweden, Norway and Denmark and regarded by some as her finest work). It is a letter which shows a secretive side to a woman who based her first novel, Mary: A Fiction, on her own childhood experiences, who publicly declared her intention to live an unmarried but respectable life, who did not attempt to hide her pregnancy while living in revolutionary France. The overwhelming constant in all the versions we have of Mary Wollstonecraft is one of transparency, and it's a constant that Gordon undermines with some success.
This commanding but accessible study breezes through the early years in a hundred pages. Brought up in a home governed by an alcoholic and abusive father, young Mary is motivated to a life of independence. She sticks to her word, sidestepping marriage to take employment as a lady's companion, a job that depressed her (somewhat dubiously, Gordon smoothes over Wollstonecraft's considerable tendency to depression, attributing it more to circumstance than personality). She is the supporter and comforter of her closest friend, Fanny Blood, whom she nursed in Lisbon where Fanny died after giving birth; the controversial rescuer of her sister Bess from an unhappy marriage that threatened her mental state; the independent woman setting up her own school in conjunction with Bess and other sister, Everina; the governess to the wealthy Kingsborough family in Ireland.
All are familiar versions of Mary Wollstonecraft, but the new story that Gordon wants to tell begins with the publication of A Vindication of the Rights of Woman. Living in London in accommodation found for her by her publisher, the radical Joseph Johnson, and mixing with other radical writers ("I am then going to be the first of a new genus - I tremble at the attempt... You know I was not born to tread in the beaten track - the peculiar bent of my nature pushes me on," she writes to Everina), Wollstonecraft supported herself by writing, publishing Original Stories from Real Life, an advice manual on the education of children, and A Vindication of the Rights of Men, a riposte to Edmund Burke's apocalyptic view of the French Revolution. The latter was reviewed and admired, but it was with her explosive treatise on the rights of women that Wollstonecraft achieved notoriety (Walpole famously called her a "hyena in petticoats").
Like any radical, Wollstonecraft wanted to witness the French revolution for herself and so Johnson commissioned a work from her about it. Thus, while many Englishmen, including William Wordsworth, made good their escape from France, this lone Englishwoman headed in the opposite direction. After befriending an American couple, the Barlows, also in Paris at the time, she met the American adventurer and speculator, Gilbert Imlay.
Imlay has long been a sore point with Wollstonecraft admirers, who just don't know what to do about him. Wollstonecraft began an affair with him, resulting in the birth of their daughter, Fanny; he later abandoned her for another woman; she twice attempted suicide as a result. It's an ugly little story that undermines Wollstonecraft's own guiding principle - the privileging of reason over emotion. In her 2000 biography, academic Janet Todd wondered how such a woman could let herself down so badly, and sympathised with Imlay's long absences from Wollstonecraft's depressive state in Paris (reading about her "woes" in one letter must have "sunk Imlay's heart").
Lyndall Gordon takes a different view, but one not without its own problems. She too is reluctant to condemn Imlay's behaviour, more to save Wollstonecraft's reputation - if he was really bad it would imply, at best, poor judgement of character on Wollstonecraft's part. Hence Gordon's palpable relief at the newly-discovered letter - more than the relief of a biographer happening on new material, the letter is Reason with a capital R, injecting much-needed rationality into Wollstonecraft's apparently over-emotional reaction to her troubled relationship with Imlay.
Gordon points out that scholars had always assumed Wollstonecraft travelled north after Paris for material for a new book. This letter establishes, however, that the trip was about the location of some silver, part of the cargo of a ship Imlay had handed over to a Norwegian captain, and which he intended to collect. The silver, needless to say, went missing when the ship docked in Norway. The letter shows that Wollstonecraft knew about the silver, and that Imlay asked her to go to Norway to the trial of the ship's captain.
What this reveals to us now is not so much what happened to the silver, or what her relationship with Imlay was like at this stage (Gordon speculates that the "cool" letter she receives from Imlay in Norway is because the trip has not achieved its desired aim and he no longer needs her). What it shows is a secretive Mary Wollstonecraft, something we have not seen before. Through her journals, letters and published writings we can see so much of her - she was always a direct, open writer who declared exactly what she felt without a care for how it looked (perhaps the reason for Imlay's eventual cooling and Todd's squeamishness over Wollstonecraft's clingy dependence on him). This letter gives us a shadowy Wollstonecraft, operating almost "undercover".
We can speculate on the reasons for her secrecy, and Gordon points to a reasonable explanation: that the journey's end was commercial, not the noble purpose Wollstonecraft would have preferred, and this embarrassed her. But why would a woman who was happy to be open about much more shocking things (breastfeeding Fanny, for example), have felt the need to cover up a commercial enterprise? Is there more to this than meets the eye?
Gordon wonders if Imlay was an American government agent, and if that is true, then Wollstonecraft's status as his partner meant great political danger, not distaste of commerce, hence a need for silence on the subject. It is one thing to be radical in print, but to act against the interests of your own government is something else.
Whatever the real reason, this most open of women kept it to herself. How much this letter contributes to Gordon's sense of her story "stripping the interchangeable masks of womanhood to seek out the novelty of what a 'new genus' implies", is debatable. But in viewing both her legacy - Gordon's final chapter focuses on the next generation, Margaret King, Claire Clairmont and Mary Shelley, natural inheritors of Wollstonecraft's views - and her impact at the time, as well as offering some reason to balance out the emotion, Gordon does indeed establish "the shape of a new genus reading, testing, growing, but still uncategorised". Let us hope it is that "uncategorised" Mary Wollstonecraft that posterity chooses to remember.

29-1-2005
A woman of some importance
Mary Wollstonecraft: A New Genus
Lyndall Gordon
LittleBrown, 576pp, £25, ISBN 0316728667
Reviewed by Jane Gardam
The writer William Mayne has said, 'I don't know why there are supposed to be only two sexes. I can think of at least eight, even before you get to women.' Mary Wollstonecraft, though no wit, would have been pleased with this. She saw herself as neither male nor female but 'a new genus', one who must always 'follow her own track', and be 'tender' but intransigent. She could not see herself as of the same species as other girls who seemed to live for marriage — any marriage — to escape the shame of poverty and spinsterhood. She herself had been the child of a terrible marriage; her father a violent drunk and her mother a passive depressive. She burned with zeal to change things.
This painstaking, full and very readable biography with 100 pages of notes and bibliography looks a great block of a book for a life that lasted only 37 years, but Wollstonecraft, or 'Wt.', as her second husband, the philosopher William Godwin, called her, lived a sensational life, as peripatetic as her predecessor in feminism, Lady Mary Wortley Montagu 70 years earlier. She was involved in the politics of America, travelled in France, Ireland and Norway and was brought up in England north and south. She wrote on education, morality and the French Revolution and lived for a time in Ireland. After an emotional scandal with the artist Fuseli, a dreadful-sounding man, she took off to Paris to view the Revolution first-hand at exactly the time when most English intellectuals were hurrying home. She saw the king on the way to his execution and the streets running with blood. Her travels to Norway in search of the Bourbon treasure reads like a crazy mystery story. Her time as an Irish governess connects with the last section of the book on her posthumous influence on women. Her pupil, the 12-year-old aristocrat Elizabeth King, who adored her, was to become virtually the first woman doctor.
Wt. had no normal education but had the knack of picking up aging learned men, usually clergymen, to direct her reading. She ran a school. After being a governess where she felt patronised — though the Kings sound very nice and as turbulent as she was — she began to write, and had the supreme luck to find the publisher Joseph Johnson, who spotted her genius and gave her a room in his house. She wrote novels, letters, travels, The Rights of Woman and A Vindication of the Rights of Man. She was penniless but frugal, healthy and beautiful (no make-up, no hair powder), large and forthright with strange eyes. She kept her Yorkshire accent. At her very lowest times she blazed with confidence for her cause on behalf of women. The first time she met Godwin, who was not interested in the subject and wanted to listen to the other dinner guest, Tom Paine, he couldn't get a word in.
Her feminism was different from today's. Until this book I had imagined Wt. as heavily masculine, an atheist and a believer in free love and she was none of these things. Although she often made an ass of herself and was as embarrassingly innocent as Germaine Greer, she admits it. She 'constantly re-invents herself'. Unlike today's feminists she adored children and considered them to be the heart of a woman's life. She insisted on breast-feeding and education at the mother's knee. Two centuries before Boulby she had invented the Attachment Theory and believed that the mother should be in charge of childhood illnesses. Doctors had dirty hands. She nursed her daughter, Fanny, successfully through smallpox entirely with mother love, soap and water. Long before Florence Nightingale she had spotted the connection between dirt and disease.
She was always in love. In the arms of her first husband Gilbert Imlay she found 'exstacy'. Imlay was an American entre- preneur, knew Daniel Boone and was probably a part-time spy for George Washington. He owned great tracts of land in America where Wt. at one point longed to live with him in a brave new world. Instead he pushed her off to Norway in search of 36 platters of Bourbon silver that had come his way and disappeared. This section of the book is full of revelations and the map of her journey up and down the coast of a country with no roads, alone except for her young child and a seasick maid, is marvellous. It ends mysteriously in Hamburg, where silence falls. Wt. was seldom silent but still in love with Imlay. Where was the treasure? Not at the bottom of a fjord in the ship Imlay had hired. Did it ever leave France? Or Imlay? Unless I've missed something I'd guess it is now somewhere on the banks of the Mississippi, brought out at Thanksgiving to serve the pumpkin pie.
Imlay was a snake. While his wife and child were on the waves he took up with other women and other shady deals. On Wt.'s return, penniless again, he ignored her and his child, wrote some slimy letters and faded from her life, and from history. She made two serious attempts at suicide. But she survived, lived by her pen, Johnson's faith in her and her own intellectual and physical energy. Meeting Godwin again kindled a new but by no means cerebral devotion. In no time they were running up and down the street leaving notes for each other ('like e-mails') several times a day. One hundred and forty-six survive, written over only weeks. The nights they spent together, and soon she was pregnant. Sulkily, and surprisingly since they still believed marriage to be an impossible ideal, they married. Seven months later the child who was to become Mary Shelley was born and her mother died in childbirth at the hands of several different doctors.
Lyndall Gordon blames Godwin for what happened next. Far too soon he wrote a memoir of his wife and, ever truthful, he describes her marriage to Imlay as the rapture of 'a virgin of 34 panting for a man'. He goes on to say that her love was 'always sacred, imaginative and intensely loyal', but the damage was done and for generations she was regarded as a 'wanton', brash and unintelligent. Not until Virginia Woolf were we persuaded to look again.
This biographer is a fine champion, too, especially good on the early life with the ungrateful feckless family Wollstonecraft never abandoned. One thanks God she never knew that her elder daughter Fanny, the 'little lark' who went to Norway, committed suicide at 17 or that the baby Mary took up with Shelley and Byron to wander Italy where they managed between them to let five children die along the way. It was Elizabeth King, by then a doctor in Pisa, who took in the footloose poetical group in Wollstonecraft's place.
What would Wollstonecraft have made of Mary Shelley's Frankenstein whose influence, like her own books', goes on and on? She would certainly have understood the dangers of creation.
Against all odds

Natasha Walter is moved by Lyndall Gordon's account of the exceptional Mary Wollstonecraft

Saturday February 5, 2005
The Guardian
Mary Wollstonecraft: A New Genus
by Lyndall Gordon
576pp, Little, Brown, £25
Mary Wollstonecraft's life and work make up an explosive legacy. Here we see the beginning of modern feminism, the moment when the tradition of the Enlightenment, with its rational language of rights and equality, met the new language of Romanticism, with its emphasis on the authenticity of individual emotion. Wollstonecraft stood at the meeting of these two paths, sometimes uttering the language of the cool rationalist, at other times breaking out with all the impetuous passion of the tormented soul looking for liberation.
Lyndall Gordon is one of the most sympathetic biographers - with the natural exception of Wollstonecraft's own husband, William Godwin - that this extraordinary woman has ever had. Although she was a larger-than-life figure as she fought on and on through personal and political setbacks, she did display human frailty, and other biographers have been critical of that. Wollstonecraft could be skittish, self-pitying, egocentric (as one biographer, Claire Tomalin, noted) or self-centred, prickly, priggish (as another, Janet Todd, has put it). But Gordon enters into the story without negative judgments on her character.
This generous empathy works particularly well with Wollstonecraft's early life. Even early on, her ability simply to keep going with the attempt to express her own emotional integrity - whatever the odds - is constantly impressive. Gordon brings out the incontrovertible truth that "there is an unprecedented authenticity in her voice and actions that cannot conform to standard scenarios". Or, as Wollstonecraft herself put it in the wonderful phrase that Gordon uses for her title: "I am ... going to be the first of a new genus ... the peculiar bent of my nature pushes me on."
So we are taken fluently and movingly through Wollstonecraft's childhood and youth, her upbringing in a chaotic, unloving family, and her early jobs as a companion, teacher and governess in uncongenial circumstances. Gordon is good at showing how she kept her pride and integrity intact as other women around her went under.
She is particularly illuminating about the episode when Wollstonecraft rescued one of her sisters, Elizabeth, from a disastrous marriage. This has sometimes been written about, strangely, as evidence of Wollstonecraft's own egocentricity - that she was prepared to break up her sister's marriage and take her away from her husband and daughter. But the empathetic way that Gordon tells the tale opens out to us the intolerable situation that Elizabeth was in and the sensitivity of Wollstonecraft's response: "When Mary came to nurse Bess she was sliding into derangement and craving rescue ... Mary's part was to carry through her sister's decision."
The later part of Wollstonecraft's life is both more intriguing and more complicated. Although Gordon is so good at entering into the personal life of her subject, she is less impressive when writing about her political and intellectual development. And yet we cannot understand Mary Wollstonecraft if we simply see her as a woman of passion. Yes, she lived partly like a Romantic heroine: pouring her emotional energy into her friendships and love affairs, ecstatic when they went well, despairing when they failed - and even driven to attempt suicide twice by the end of her love affair with Gilbert Imlay.
But she was also a rationalist. She lived as an independent thinker on the money brought in by her books and her reviews. She was fully abreast of the intellectual and political developments of her day; her views on education, on class, on race, as well as on women, are in the very vanguard of her times. She went on writing and working even when she was looking after her first daughter without male support. Writing got her out of her depressions, but it did more - in her work she made a real contribution, and changed the intellectual tenor of her times and the times to come by demanding that people should recognise the untenable oppression of women.
In Gordon's work, we get a fine exploration of Wollstonecraft's quest for an authentic emotional life, but not quite enough of this relentless intellectual activity. We do not even get enough, for my taste, of A Vindication of the Rights of Woman itself - not enough of its own flavour, or the influences that helped to form it or the legacy that it created.
Gordon sometimes says she is working against the distorting myths and "limited terms" of her biographical predecessors. "This familiar plot - the rescue of a Fair in distress - Godwin laid like a grid over an uncategorised creature with a plot of her own in the making. That grid has fixed Mary Wollstonecraft's image in the public mind for more than two centuries." But Wollstonecraft has actually been well served by previous biographers. Tomalin, writing 30 years ago, and Todd, whose biography was published just five years ago, have already given us powerful assessments of her life.
Indeed, Todd gives a fuller and more stimulating exploration than Gordon does of the intellectual world that Wollstonecraft sprang from and that she influenced. For instance, Gordon never really conveys the central importance of the French revolution in the culture of the time. The crushing disappointments that Wollstonecraft suffered when she went to France in 1792, only to witness the descent of the revolution into chaos and terror, cannot, therefore, have the full impact here that they must have had on her.
Gordon does do some things that other biographers do not. She ferrets around more in the lives of Wollstonecraft's first lover, Imlay, and his friend Joel Barlow. Her examination of the lives of these attractive, dynamic Americans, who moved between England and France, is extremely detailed, as is her explanation of the business venture of Imlay's that took Wollstonecraft to Scandinavia in the dying months of their relationship.
Obviously it adds to our understanding of Wollstonecraft's character if we remember that the journey which resulted in her moving travel book about Scandinavia was not undertaken as some kind of romantic excursion. Rather, Wollstonecraft left London two weeks after her first suicide attempt, with her one-year-old daughter, to put the business affairs of her errant lover in order. This is a vital kernel, but the minutiae of long-forgotten business deals and settlements and compensation is, frankly, dull stuff, and the reader is relieved when Wollstonecraft finally lays it and Imlay to one side and begins the last chapter of her life as a busy writer and the lover of the grumpy and endearing William Godwin.
Every time it is retold, Wollstonecraft's death always comes as a too tragic and too sudden end to her story. She died at 38, of septicaemia, after giving birth to her daughter by Godwin. The agonising deathbed scene, with the fumbling doctors, the mourning husband, the fainting, shivering patient, is a terrifying end to any biography. But Gordon, cleverly, does not stop there: she goes on into the lives of Wollstonecraft's daughters, Fanny Imlay and Mary Godwin, and William Godwin's stepdaughter, Claire Clairmont, as well as one of Wollstonecraft's pupils, Margaret King.
The stories of all these women show us how hard it was for any woman to live up to the example of Wollstonecraft. Failure stalked them: Fanny committed suicide after a short, melancholic life. But success was also possible: Mary Godwin became Mary Shelley, the wife of the poet and the author of Frankenstein, a groundbreaking writer in her own right who had all Wollstonecraft's passionate attachment to emotional integrity: "The most contemptible of all lives is where you live in the world and none of your passions ... are called into action."
Perhaps Gordon could have written more about the intellectual legacy of Wollstonecraft's work, which is rather skimped on beside this complex exploration of her personal influence on particular descendants. But then Gordon sees Wollstonecraft's achievement as all about personal example. "This pioneer of women's rights is even more a pioneer of character," she says in her first chapter.
In fact, Gordon rather takes for granted the way that Wollstonecraft's talk of rights and equality led to grand political developments for women, brushing all that aside in favour of something more nebulous, "to realise the full promise of our species ... a more comprehensive purpose than ... the vote, opportunities and equal pay". But she is right that Wollstonecraft's life speaks to us with shattering relevance - the struggles between independence and domesticity, relationships and freedom, personal development and security that she lived out are exactly those that women still live out today. No wonder readers and writers are drawn to her in search of illumination; Wollstonecraft pours light upon our own lives.
Natasha Walter's The New Feminism is published by Virago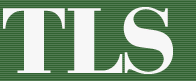 The TLS n.º 5315, February 11, 2005
Biography
FURTHER VINDICATIONS
Esther Schor
Lyndall Gordon
MARY WOLLSTONECRAFT, A new genus
576 pp. Little, Brown. £ 25
0 316 72866 7
Our young century, barely five years old, has already given rise to a bookshelf of new biographies of Mary Wollstonecraft . To Janet Todd' s magisterial Mary Wollstonecraft: A revolutionary life (2000), Diane Jacobs's popular Her Own Woman (2001), and Caroline Franklin's Mary Wollstonecraft: A literary life (2004) this new year adds Mary Wollstonecraft: A new genus, by the acclaimed biographer Lyndall Gordon. And the years 2002 and 2003, with Todd's edition of the letters, new studies by Barbara Taylor, Saba Bahar and Ashley Tauchert, and Claudia Johnson's excellent Cambridge Companion to Mary Wollstonecraft, are hardly "lost years" in Wollstonecraft studies.
Does a new century warrant a new Wollstonecraft? As Gordon insists, "She speaks differently to us in this century" - differently, presumably, from the way she appeared in the twentieth century, which came to revere her as a hero of women' s rights. As Gordon well knows, to speak of a post-feminist Wollstonecraft is nonsense; instead, she refers us to Wollstonecraft's searching feminist vision, "nothing less than a proposal to draw on women's skill in order to realize the full promise of our species — a more comprehensive purpose than feminist campaigns for the vote, opportunities and equal pay". Humanist and globalist, Gordon's Wollstonecraft is a "front-runner of present-day protesters in the name of the millions over the globe who are defrauded by corporate greed". She is a crusader for public health, an advocate for children. a foundational thinker for human rights. These claims not withstanding, Gordon's real gift to Wollstonecraft studies is less a new Wollstonecraft than a better one. She has a better character; she is a "pioneer of character". No longer a hobbled rationalist, lurching between suicidal despondence and wild sensuality, Gordon's "Mary" is a woman of authenticity, courage and resourcefulness, true to her personal commitments. When experience tells on her convictions, she is at first abashed, then resilient. She not only has a better character; in the hands of this seasoned biographer, she is a better character, more rounded and complex. Gordon, whose previous subjects include T. S. Eliot, Virginia Woolf, Charlotte Bronte, and her own circle of friends in 1950s Capetown, strives to give us Mary Wollstonecraft "as she saw herself'.
Normally, when the paper trail is thick, biographers do this through letters; indeed, Gordon quotes them copiously. But, she notes wisely, "letters can be misleading". Wollstonecraft' s 'have suggested a pattern of collapse and failure, but to read them collectively in the context of her actions indicates the reverse: a pattern of renewed purpose". To reveal this pattern, Gordon follows a Jamesian credo — "What is character but the determination of incident? What is incident but the illustration of character?" — allowing Wollstonecraft's character and ideas to unfold in time, idiosyncratically, erratically, but always richly. Not surprisingly, many of Gordon's most telling comparisons are to fictional characters: Clarissa Harlowe, Fanny Price, Jane Eyre, Maggie Verver. If Gordon' s twenty-first-century Wollstonecraft is post-anything, she is post-post-modern. No longer is she a figure of contradictions, poses, competing voices; here she is an enemy of inauthenticity, who "had to pierce through mask after mask" in her search for fulfilment. Gordon is after her subject's "nature", a "genius" that transcends both the meagre, anxious circumstances of her youth and, later, the trammels of despair. "It's impossible to explain genius", Gordon concedes, "but certainly, in the case oh Mary Wollstonecraft, it was not thrust upon her." In allowing Wollstonecraft' s character to develop organically, as she acts, suffers and evolves, Gordon takes as a model Wollstonecraft's own approach to character — her profound confidence in the natural development of character in children.
Enriched by Todd's treatment of the downwardly mobile Wollstonecraft family, the early chapters of Gordon's Mary Wollstonecraft narrate familiar events. Shuttled from London to Essex to Yorkshire to Wales by her dissolute father, Wollstonecraft proves ready lo adapt and make new attachments. Her mother's and sister's bad marriages evoke a ferocious independence and a disavowal of marriage. Starting a school of her own, along with two other women, she reveals the stubborn self-reliance that would carry her, travelling without a male escort, into Revolutionary Paris and on to the rugged, isolated coast of Norway. Her journey to Lisbon to attend the childbed of her friend Fanny Blood evokes her generosity and her capacity for passionate friendship. Her sojourn in Newington Green, which added the eminent Dr Richard Price and a benevolent Mrs Burgh to the list of her admiring mentors, reveals her desire to surround herself with informed and generous intellects. In Ireland, thwarting the miseducation of the Kingsborough daughters, she cultivates both reason and sensibility, eschewing affectation. Germinating in these various locales were the ideas she would gather in the book that made her famous: A Vindication of the Rights of Woman of 1792. Gordon connects Wollstonecraft's previous book, au angry ad hominem reply to Burke's 1790 Reflections on the Revolution in France, to its more famous successor, through the issue of property. lo A Vindication of the Rights of Man, Wollstonecraft had blasted Burke's privileging of property over morality; two years later, after eking out a living as a professional reviewer, abridger, translator and essayist (while expending some £200 on her needy family), she is ready for a bolder claim: that women's bodies are widely regarded as the property of men. For Wollstonecraft, to focus the discourse of morals on female chastity is to degrade both women and morals. Instead, she centres morality in the domestic affections. Gordon reads A Vindication of the Rights of Women as a Godwinian essay on duties rather than a Painite manifesto of rights: "Domestic affections cut across distinctions of gender, offering a basis of a common morality …. By domesticating an aggressive order she wants to change the whole world''. As long as she was able to retain her emotional independence, Wollstonecraft had no difficulty achieving consonance between world-class ideas and local acts. Her fruitful friendship with her publisher, Joseph Johnson (a character subtly imagined in Frances Sherwood's novel, Vindication, 1993), only enhanced her sense of autonomy. Dissonance arose when Wollstonecraft came to rely on individual men for emotional sustenance — men who proved indifferent, if not hostile, to the brave new world she envisioned. One of these men was the bisexual Swiss artist, Henry Fuseli, whom she met in London in the early 1790s. Gordon throws up her hands over their odd relationship, undone by Wollstonecraft's offer to live with Fuseli and his new bride. However unfathomable, Gordon reasons, this can hardly be the salacious proposal Fuseli later made it out to be.
Wollstonecraft's long. painful affair with Gilbert Imlay, the American writer and adventurer whom she met in Paris, receives a more nuanced treatment. Early on, Gordon writes, Imlay's presence "encouraged her interior revolution": "It was part of the ambiguity of Imlay that be did partake of the wilderness anti feel its transforming power", and he apparently persuaded her to make a new life in the New World, along with their American friends Joel and Ruth Barlow. (An interesting footnote to the myth of Wollstonecraft's enthralment to the charismatic Imlay: in 1793, but for the failure to obtain the necessary papers, she would have left him to join her sister in Geneva.) Instead, American plans falling through, she remained in the vicinity of Terror ridden Paris, enjoying an extraordinary degree of safety once Imlay certified that she was his wife. To Imlay's credit, he was equal to the risk of associating with one of the most celebrated Englishwomen in Paris. Whether he was merely "influential at the American Embassy or shielded by a link with the Terror itself' remains unclear. But Gordon's careful research reveals many a rift between the frontier self Imlay showed Paris, and the facts of his American life. The scion of prosperous, slave trading New Jerseyans, he gave himself out to be "a man of Kentucky". It appears likely that he served as one of Washington's spies during the American Revolution, and his career in espionage probably did not end there. For his movements in the early 1790s suggest that he sought to foment revolution in Louisiana, perhaps as an American spy pretending to spy for Spain. In Paris, he was still trying to export revolution lo the New World. Oddly, Gordon insists that Wollstonecraft had "an inkling of the coup in the offing"; "Strange that so bright a woman had so dim a notion of what this was". Strange indeed and unlikely.
A letter buried for two centuries, recently brought to light by the historian Gunnar Molden, implicates Wollstonecraft in another oh Imlay's schemes: his dispatching of a ship, ostensibly Norwegian, filled with seized Bourbon silver. The ship never reached its destination, and was long thought lo have sunk. But "Mary Imlay" (or "Marin Inclay", as the document reads), having certified the sale of the ship for £ 1,250, was well aware that it had not. Moreover, she knew first-hand of the secret silver cargo, having inspected it in Le Havre. Even if Wollstonecraft did believe that the silver would be sold for grain to feed the starving masses in Paris, it must have been clear that in Imlay' s profiteering lay her own prospects for a stable, domestic life shared with him and their toddler, Fanny. Put simply, she was not only in the know about the enterprise: she was an enabling and interested party. But Gordon's stealthy narrative intimates that her knowledge was not complete. Whatever she discovered in Hamburg, it screamed to her of Imlay's fraud and betrayal of her trust. Gordon ventures that it was the American Joel Barlow, now residing in Hamburg, who reaped the greatest profits from the enterprise, for he enjoyed grand shipping revenues during one of the coldest, icebound winters on record. While the episode of the silver ship does shed new light on Wollstonecraft's activities, the carefully worked yarn about Irnlay, Barlow and the Norwegian seamen occasionally overwhelms the central story here.
One aftermath of her northern voyage is well known. Wollstonecraft's book A Short Residence in Sweden, Norway and Denmark (1796), which elides all mention of the silver ship, made the philosopher William Godwin fall in love with her. The letters that shuttled two and three limes a day between her and Godwin in separate homes -- separate even after their marriage invite comparison to email. Spontaneous, quizzical, affectionate and occasionally mortified, they reveal how a marriage of true minds overcomes the impediments of pride. sexual modesty and trepidation. It is a happy story, but a short one; their "most fruitful experiment", as Woolf memorably called it, ended with Wollstonecraft's death from puerperal fever in 1797, ten days after the birth of their daughter, Mary.
"Biography", writes Lyndall Gordon, "is ceasing lo make death more final than it is. Continuities turn the focus from deaths, disasters and slanders to heirs in the next generation who manifest the slaying power of her self-making." She doses her book with a marvellous chapter on Wollstonecraft's heirs, including her daughters Fanny Imlay and Mary Wollstonecraft Shelley; their stepsister, Claire Clairmont; and Wollstonecraft's former charge, Margaret King Mount Cashell. The remarkable Margaret Mount Cashell, or "Mrs Mason", as she came to be known, paid dearly for her own social experiments, which included living with a man out of wedlock, cross-dressing in pursuit of medical training, emigrating lo Italy and losing her seven children to the iron claim of her aristocrat husband. The steady anchor of the Pisan Circle, she became a solace to both Mary and Claire, who paid just as dearly for their maverick life choices.
More than two centuries after her death, Wollstonecraft's light shines ever brighter. But the biographer succeeds in tracking this sun-treader into more shadowy realms: "Oil-lamps appeared every two hundred yards or so, but between lay a considerable stretch of darkness— settling on the City from late afternoon in winter.. . . So this independent young woman wrapped in her cloak slips into darkness, taking her way to the next lamp, her step on the bridge fading in the direction of George Street". Thanks to Lyndall Gordon's illuminating book, it should be a long time before Wollstonecraft next slips into darkness.