LUCIA JOYCE
Main page, here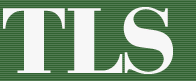 July 2, 2004 n.º 5283
A MANIA FOR INSECTS
Brenda Maddox
Carol Loeb Shloss, Lucia Joyce, To Dance in the Wake, 561 pp. Bloomsbury,
ISBN 0 7475 7033 7
USA: Farrar, Straus and Giroux. ISBN 0 374 19424 6
James Joyce made a religion of himself, with two sacred days in his ecclesiastical calendar: his birthday, on February 2, and June 16, the day in 1904 when he first walked out with Nora Barnacle, the girl who became his wife, and on which he subsequently set the entire action of Ulysses. His nimbus encompasses his Holy Family group. Nora and his father have been the subject of biographies. His brother, Stanislaus, wrote his own. Now, Carol Loeb Shloss focuses on Joyce's daughter, Lucia, with emphasis on her brief career as a modern dancer. So far, only his son, Giorgio —also an artist, and a trained baritone who might have become a concert singer instead of an alcoholic had he had a less awesome father — has escaped treatment.
The cause of Joyce's greatest anguish, Lucia was born in Trieste in 1907, the second child of impoverished and (until 1931) unwed parents. With them, she moved to Zurich during the First World War, and later to Paris where Joyce, on Ezra Pound's advice, found the Modernist milieu conducive to finishing Ulysses. At home the Joyces spoke Italian, or a Triestine dialect thereof (a fact which makes nonsense of the Irish brogues affected by the actors playing Giorgio and Lucia in Michael Hastings's recent play, Calico). The children's rackety upbringing was marked by the two abrupt changes of language and schooling as well as by constant shifts of address in whichever city they were living. They were scarred too by sharing their home with their obsessive artist father, who was becoming blind. Perhaps worse, was the sudden celebrity, following the 1922 publication of Ulysses.
Both young Joyces began their own romantic lives under its fierce glare. In 1931, Giorgio married a New York divorcee ten years his senior, a woman delighted to enter the inner circle of the great writer. In the late 1920s, Lucia fell in love with the young Samuel Beckett (as dramatized in Galico) and was heartbroken when he made clear that his prime interest was in her father, rather than her. Erratically, Lucia found lovers and, briefly in 1932, a fiancé. Serious trouble had manifested itself in 1932, on Joyce's fiftieth birthday, when Lucia hurled a chair at her mother. Subsequently, Giorgio had her removed to a maison de santé. Her behaviour became increasingly irrational, and Joyce asked himself if he was to blame. He encouraged her work as a designer of illuminated initials, lettrines, in order that she should not think her whole life a failure. Dispatched to England, to his generous and long-suffering patron, Harriet Shaw Weaver, then to relatives in Ireland, she manifested unexplained disappearances, catatonia, incendiarism, sexual mania. Throughout the 1930s, Lucia endured a succession of French and Swiss sanatoriums. The crude, often cruel, treatments of the day — solitary confinement, straitjackets, enforced rest, sea-water injections, even (in Zurich with Carl Jung) an attempt at the "talking cure" — had no visible benefit. In 1939, she was sent to a clinic near La Baule, and never lived outside an institution again.
Joyce's distress at the plight of his beloved daughter was intensified with the fall of France in 1940. Giorgio's wife had had a breakdown and returned to the United States. Joyce, Nora, Giorgio and grandson, Stephen, left Paris in the autumn of 1939. From the village of Saint-Gérand-le-Puy near Vichy, Joyce laboured to move his family, including Lucia, to Switzerland. Agonizingly, just as he finally managed to clear Swiss and French bureaucratic hurdles, Lucia' s exit permit from the Occupation authorities expired. So, in December 1940, the Joyce family left France without her. In time, Joyce might lave succeeded in finding a place for his daughter in a Swiss clinic. Yet on January 13, 1941, following an operation for a perforated ulcer, he died. Thereafter, Lucia' s welfare was handled by Joyce's London lawyers together with Miss Weaver.
Even once the Second World War was over, getting funds from Britain to the Continent was difficult. In 1951, when Nora Joyce died in Zurich, Miss Weaver as Lucia' s legal guardian, arranged for her transfer to England, to St Andrew's Hospital, Northampton, where her bills could be paid and she could be visited, and where she remained until her death in 1982. With the advent of phenothyazine drugs in the 1950s, she was calm and tractable. She might lave lived outside an institution, had there been anywhere for her to go.
So much is known. Carol Shloss, a lecturer at Stanford University, has chosen to tell Lucia's story as that of a thwarted dancer and a silenced woman. In Paris, the young Lucia became a pupil of Raymond Duncan (brother of Isadora); then, at eighteen, she joined Margaret Morris (granddaughter of William) in her school of modern dance. Subsequently, she became a performing member of "Les Six de rythme et couleur". Her party piece was an amusing imitation of Charlie Chaplin. She travelled with her group to Austria and Germany, and enjoyed life away from her family for the first time. In 1929 she decided to become a Morris teacher, but then turned down an offer to join a group in Darmstadt and effectively gave up dancing. Joyce told Harriet Weaver that this resulted in "a month of tears as she thinks she has thrown away three or four years of hard work and is sacrificing a talent".
Therein lies Shloss's book. Her research is impressive. Joyce studies are the richer for her mining of the Paul Léon papers at the National Library of Ireland. Léon rescued the papers from Joyce's Paris flat in 1940 and lodged them with the Irish Consul in the city, with instructions that in the event of his and Joyce's death, they were to go to the Dublin library, and not to be opened until fifty years after Joyce' s death. Soon alter, the Nazis arrested Léon, and he died in an internment camp in 1942. Thus it was not until 1991 that the papers became available to scholars and it was possible to take a detailed look at the financial records of Lucia's medical treatments. Other archives available to Shloss are those of Richard Ellmann, and Joyce's dose friends in Paris, Maria Jolas and Stuart Gilbert. These have enabled Shloss to give previously unknown details of Lucia's friendships and love affairs in Paris — her involvement with the artistic Fernandez family, and with various beaux. Her medical records for gynaecological care suggest a possible abortion in 1933 um 1934.
But all this good scholarship is undermined by Shloss's intemperate, polemical tone. She appears to hold the Laingian view that mental illness is a response to a harsh society's intolerance of aberrant behaviour, rather than a sadly common affliction, often inherited, often striking young people in late adolescence or early adulthood. She is not interested in the possibility that, in the case of Lucia,. genetics could be relevant. And she dismisses the varied professional psychiatric diagnoses offered for what oven Joyce recognized as "a fire in her [Lucia's] brain". The frustrated dancer is the key to Shloss's wordy interpretation:
In illness as in health, Lucia continued to experience the lessons of the dance world and to use its wisdom in her response to experience. Western culture is built upon a system of exclusions, and the expressive, "dancing" body is regulated, disciplined, normalized, and individualized in proportion to the fears it arouses about transgression.
In Shloss's view, Lucia was not schizophrenic but "Dionysian". Starting fires or trying to unbutton men's trousers was "bacchic activity". Later efforts, notably by Lucia's nephew, Stephen Joyce, to prevent written accounts of her life are attributed to a determination to expunge traces of a gifted female, rather than a wish to protect family privacy.
Shloss's culprits include Giorgio, for being the first to send Lucia to a mental hospital; Jung for misunderstanding Ulysses; Ellmann and myself (as the biographer of Nora Joyce) for perpetuating the myth that Lucia was mad; and Norma for being a jealous and rejecting mother.
Shloss is most convincing when she discusses Lucia's influence on Ulysses and on Finnegans Wake. Both books, wisely or not, can be read as coded autobiographies. Incest themes are detectable. Scholars of Ulysses lave long noticed the incestuous ruminations of Leopold Bloom about his daughter, Milly. Although she is away in Mullingar, Bloom's mind is full of thoughts about her doomed virginity: "A soft qualm of regret, flowed down his backbone, increasing. Will happen, yes. Prevent. Useless". And what is the hidden secret of the Wake? Scholars ponder what is meant by the pivotal word "insect". Incest? Father, or brother? Shloss observes that during much of her girlhood Lucia had to share a room and perhaps a bed with Giorgio. Yet it is one thing to say that Lucia helped her father with his word-games and research for the magnificent dead-end of the Wake. II is quite another to declare that, after Giorgio's marriage, the book became for Lucia "a rival sibling" and, in time, "a fantastical child" of which she, the "daughter-wife", was part author. And the assertion that the Joyce-Lucia relationship was "one of the great love stories of the twentieth century" is preposterous.
It is interesting to speculate just how good a dancer Lucia was. Some lovely photographs exist. None, however, convoys the grace um elegance of those showing her mentor, Margaret Morris. The main surviving critical judgement of Lucia' s abilities is an often quoted sentence from an interview in the Paris Times in 1928: "When she reaches her full capacity for rhythmic dancing, James Joyce may yet to known as his daughter's father". Yet the existence of this sentence suggests that, to the Paris of her time, her main distinction was precisely that she was her father's daughter.
The TLS n.º 5290 August 20, 2004
Letters to the Editor
Lucia Joyce and Finnegans Wake
Sir, - In her review of my book, Lucia Joyce, To dance in the wake (July 2), Brenda Maddox implies both the unseemliness of writing about Lucia Joyce (to inquire about her is to invade the privacy of Stephen James Joyce) and its triviality. Here is yet another book about a family member of a creative man, whose only claim to our attention is the annoying swarm of her emotions, which interrupted the lives of her more important parents. This is, after all, the thesis of Maddox's biography of Nora Joyce (Nora: The real life of Molly Bloom) where the all of Luicia's life experience is reduced to "Madness in Progress I'', "Madness in Progress II'', "Madness in Progress III''. That Joyce cared profoundly for his daughter, and that this concern might be identified as a "love story", she describes as "preposterous".
Yet the two great projects of James Joyce's maturity were Finnegans Wake and the attempt to save his daughter's life. To minimize the importance of these life experiences not only truncates Joyce's life as an artist (Maddox reduces the Wake to a "dead-end") but also refuses him the full dimension of fatherhood that was, according to his own assessment, his life's greatest experience. Joyce translated compassion into action, which is important to literary history. By the time he wrote Finnegans Wake, he passed well beyond the dilemmas of (adulterous) married life on which Ulysses centres.
Maddox's implicit need to defend the centrality of Nora is understandable, but it is also a misprision that prevents us from seeing the most powerful thematics of Finnegans Wake. Contrary to her assertion in Nora, the Wake is no longer solely or primarily about husbands and wives (Maddox simply translates Nora from Molly Bloom into Anna Livia Plurabelle), but about a younger woman supplanting an older one in the father's libidinal economy. This assumption prevents us from seeing the Wake's story of regeneration, its insistence, akin to Virginia Wool's in Three Guineas, on the family as the origin of war. Certainly it is Lucia's
life that proved the touchstone for these themes, and it is Joyce's incorporation of these aspects of her fate in the Wake that let us see, in the words of Susan Sontag, how responsiveness to suffering enters art". Whether "insects" is a coded reference to "incest" in Joyce's final book may be of interest to some scholars, but as a biographical fact it is unverifiable. To throw this idea around again is to recirculate the opinions, prejudice, fantasies and misinformation that condemned Lucia in the first place.
What is at stake in revising this entrenched paradigm? The answer to this question does not lie in assessing how good a dancer Lucia Joyce was. Nor does it lie in reanalysing Lucia to decide what was really wrong with her. To this day I cannot say whether she was weirdly, tantalizingly original, or ill; or whether originality tipped over into malaise. I do know that "madness" is as much a cultural representation as it is a disease, that Lucia was labelled erratically and irresponsibly, and that this labelling had serious consequences. In my judgement, a life was lost not only through the callousness of Nora and Giorgio but also through cruelties exacted in the name of the science. In researching her life, I discovered that it was a fate shared at one period or another by Yva Fernandez, Kaye Boyle, Emily Coleman, Zelda Fitzgerald, Nancy Cunard and Lucia's own sister-in-law, Helen Fleischman Joyce, to name only those young women in Lucia's circle of friends. To some extent, Lucia Joyce is a lamentation narrative for a generation.
As to the seemliness of the undertaking, I refuse to abandon the right of scholarly inquiry or give in to the culture of shame that has hidden this story for so long.
CAROL LOEB SHLOSS
Stanford University, Stanford, CA 94305
Sir, - Given the obvious similarities between modernist wordplay ant the wordplay of schizophrenic patients, it is not surprising that an apocryphal story has James .Joyce protesting to C.G. Jung when the latter notes the equivalence between Joyce's own writing and that of his daughter Lucia (then a putative psychotic referred to Jung). "The difference is", Jung replies to Joyce, "that you dived to the bottom of the pool, Lucia sank".
Fifteen years ago, on a visit to St. Andrews hospital, Northampton, where Lucia Joyce spent her later years, and eventually died, I sneaked a look at her medical notes lo exchange for giving a lecture. They seemed already to have been weeded; apart from constant references to a threatening black figure, they seemed fairly jejune with, in Lucia's own writing, some mild word play and loosening of associations. No insects.
ROLAND LITTLEWOOD
University College London, Gower Street,
London WC1E
The TLS n.º 5292, September 3, 2004
Sir, - Carol Loeb Shloss (Letters, August 20) protests too much. She says that my review of her biography of Lucia Joyce (July 2) implies that it is unseemly to write about James Joyce's daughter, and that I suggest that to inquire about Lucia is to invade the privacy of Stephen James Joyce (the writer's grandson).
She knows full well that the original text of my biography of Nora Joyce had an Epilogue devoted to Lucia and her illness, but that this had to be deleted at the request of the Joyce Estate. This epilogue remains unpublished. However, a copy of it taken from the American proofs of Nora found its way to the Humanities Research Center at Austin, Texas, where the information and research contained in it are thus available to scholars. Professor Shloss made use of my epilogue, as the notes to her biography indicate.
So much for "unseemliness". But Carol Shloss has missed the point of my criticism of her book. It is that she treats mental illness as "a cultural representation" rather than a sadly common human affliction, often inherited, which it might habe been in Lucia's case.
Brenda Maddox
c/o A.P.Watt, 20 John Street, London WC1

Lucia Joyce: to dance in the Wake, by Carol Loeb Shloss
The drowned life of a writer's daughter
By Brian Dillon
29 July 2004
In Samuel Beckett's first novel, Dream of Fair to Middling Women, James Joyce's daughter Lucia appears as the discarded lover of the book's hero. "She remains," writes Beckett, "whatever way we choose to envisage her, hors d'oeuvre".
Lucia Joyce - who worked as a modern dancer in 1920s Paris, first became a psychiatric in-patient in 1934, and spent 30 years in a Northampton hospital - is a marginal, phantom presence in the biographies of others. Cropped, her photographed face is a monochrome adjunct to more colourful reputations. Now Carol Loeb Shloss has set that image into fractured and haunting motion.
Photographed for an identity card in 1951, Lucia's gaunt, incarcerated profile seems to have turned back, in middle age, to look on more mobile versions of herself. A mid-1930s snapshot sees her already distraught, but gesturing hopefully to camera. In childhood photographs, she is a blaze of light at the centre of the Joyce family's shabby exile. Then she is a dancer, posing in tortuously elegant attitudes, poised between classical statuary and modernist mechanics.
Somewhere among those snapshots is the seed of another sort of book, a more speculative essay that would let the image of Lucia condense into the enigma she seems to have felt herself to be. But Shloss has other ambitions for her cryptic subject. Lucia's flighty talent and etiolated life are here inflated to the status of other gargantuan lives. If Lucia sometimes fails to bear the strain of this athletic academicism, Shloss's best metaphor still remains the dance. She is at her most acute when elaborating affinities between Lucia's physical alphabet and her father's dancing words.
Lucia Joyce spoke "a curious abbreviated language of her own"; but it was the words of others which condemned her to a sanitised half-life. She was often, undoubtedly, unwell, and in a sense the story of her real and metaphorical straitjacketing is unexceptional. At her death in 1982, at St Andrew's Hospital, Northampton, she was simply one of many lost to psychiatric ignorance, institutional obtuseness and familial shame. But the details of her gradual erasure are nonetheless intolerable, and her "madness" (as Joyce insisted until his death) never proven.
"I never had a chance! I was cumbersome, in the way," she recalled. Shloss persuasively unravels the skein of misreadings that doomed her: the well-meaning insistence of acolytes like Maria Jolas and Paul Leon that Joyce should be left in peace to finish Finnegans Wake; the strange distance of Nora Joyce from her daughter's fate; the callousness of brother Giorgio, who would have locked her up much earlier.
Lucia drifts, a wraith at the mercy of conjecture. Shloss's mind is often accosted, not to say violently mugged, by unsupportable fancies: the spectres of early incest or abortion. Despite the occasional gush, however, she has succeeded in channeling the drowned life of Lucia into something like its proper course.
N Z Z Online
Lucia Joyce - ein Leben als Tragödie?
Carol Loeb Shloss legt eine ebenso verdienstvolle wie diskutable Biografie vor
So faszinierend die Kontur ihres Lebens wirkte, so prekär war die Quellenlage; wohl nicht zuletzt deshalb liess eine Biografie von James Joyces Tochter Lucia lange auf sich warten. Carol Loeb Shloss' Arbeit bietet wichtige Einblicke, lässt sich aber auch auf heikle Spekulationen ein.

Von Katharina Hagena
Carol Loeb Shloss: Lucia Joyce. Aus dem Amerikanischen von Michael Müller. Knaus-Verlag, München 2007. 680 S., Fr. 52.30.
«Was ist ein Buch wert?»
Diese Frage stellt die amerikanische Literaturwissenschafterin Carol Loeb Shloss in ihrer grossen Biografie über Lucia Joyce. Ist ein Buch das Leben einer Tochter wert? Shloss findet, selbst wenn das Buch «Finnegans Wake» heisst und sein Autor James Joyce, so ist der Preis immer noch zu hoch. Darüber hinaus hätte er gar nicht gezahlt werden müssen. Shloss scheint die Einzige zu sein, die dieser Meinung ist. Die Einzige - zusammen mit James Joyce selbst, aber der begriff es erst, als der Preis bereits gezahlt war, als seine Tochter Lucia längst bei den Nervenärzten ein und aus ging und schon Bekanntschaft mit der Zwangsjacke gemacht hatte, als sie das Tanzen und damit sich selbst ganz aufgegeben hatte.
Tatsächlich ist Lucia Joyces Biografie eine Tragödie, eine klassische Tragödie mit allem, was dazugehört: Wir haben einen Vaterkönig, schuldlos-schuldig, der die tragische Fallhöhe garantiert. Es gibt die schöne, eifersüchtige Mutter, die den Sohn mehr liebt als die Tochter. Es ist die Rede von Inzest. Und wir hören von Feuer und Blindheit, Dionysos und Apoll, Intrige und Gefangenschaft. Ödipus und Antigone, King Lear und Cordelia - alle huschen einmal durch. Und vor allem begegnen wir dem Riesen HC Earwicker, der Flussgöttin Anna Livia Plurabelle und deren Tochter Issy, den mythischen Figuren aus «Finnegans Wake».
Genau darin jedoch liegt die Gefahr für eine Biografie über eine Frau, die «in the Wake of», also «im Kielwasser», eines grossen Künstlers schwimmt und dabei untergeht: Sie wird schnell zu einer Heiligenlegende. Mythenbildung ist fast unvermeidbar, und, beim Zeus, diese Geschichte hat das Zeug dazu, denn sogar die Nebenfiguren sind grösstenteils selbst schon Legenden: Der berühmte irische Schriftsteller James Joyce hat sie gezeugt, den berühmten irischen Schriftsteller Samuel Beckett hat sie geliebt, mit dem berühmten amerikanischen Künstler Alexander Calder hatte sie eine Affäre, der Bruder der berühmten Tänzerin Isadora Duncan war ihr Tanzlehrer, der berühmte schweizerische Nervenarzt Carl Gustav Jung hat sie analysiert. Sie lebte das Leben der Bohème in Paris, frei und wild, und endete gefangen und ruhiggestellt im St. Andrew's Hospital, Northampton.
«SUBTIL UND BARBARISCH»
Als Lucia Joyce 1907 in Triest geboren wird, ist ihr Bruder Giorgio zwei Jahre alt, die Familie hat kein Geld, und wenn sie einmal welches hat, dann nie für lange. Während des Ersten Weltkriegs ziehen die Joyces nach Zürich, dann nach Paris. Um Lucias Schulbildung kümmert sich niemand so richtig, sie hat kein richtiges Zuhause, oft wohnt die Familie in Hotels und viel zu engen Wohnungen, für die Kinder gibt es praktisch keine Privatsphäre. In Paris lernt Lucia verschiedene Formen und Schulen des modernen Tanzes kennen und wird Mitglied einer innovativen Truppe junger Frauen, deren Aufführungen für Gesprächsstoff und Anerkennung sorgen. Obwohl Lucia begabt ist, gibt sie das Tanzen mit Anfang zwanzig schon wieder auf und «weint», so James Joyce, daraufhin «einen Monat lang». Die Gründe für das Aufgeben bleiben unklar, Druck von aussen, ein geplanter Umzug nach London, Liebeskummer, vielleicht ein vertuschter Schwangerschaftsabbruch, die Hochzeit ihrer Eltern, von denen sie gar nicht gewusst hatte, dass sie ledig waren. Von allem etwas. Von allem zu viel.
Sie stürzt sich in verschiedene Liebesabenteuer und wird immer verlassen. Sie versucht sich von ihrem Vater abzugrenzen und bewundert ihn glühend. Statt des Tanzes versucht Joyce sie zum Zeichnen zu bewegen, sie hat sogar ein gewisses Talent dafür, und am Ende illustriert sie die Anfangsbuchstaben von Joyces zweitem Gedichtband. Das ist ein trauriges Bild: Die einst noch als «subtil und barbarisch» gefeierte Tänzerin, die auf Partys gerne Charlie Chaplin imitiert, sitzt daheim und malt Buchstaben für die Texte ihres Vaters. Interessanterweise sehen diese Buch-Illuminationen aus, als würden sie tanzen - den manieristisch verschlungenen Ornamenten der mittelalterlichen Handschrift des «Book of Kells» ähnlich, aber dennoch sehr modern, sehr leicht, «subtil und barbarisch» auch sie.
Je unausgeglichener und unbeherrschter Lucia wird, desto grösser wird der Druck von aussen. Sie darf ihren Vater nicht stören, der nicht nur mit entsetzlichen Augenproblemen, sondern auch mit dem gigantischen Romanprojekt «Finnegans Wake» kämpft. Lucia kämpft ihrerseits für ihre Unabhängigkeit und damit gegen die Familie. Das darf aber nicht sein, der Künstler braucht seine Ruhe. Am 50. Geburtstag ihres Vaters wirft sie einen Stuhl nach ihrer Mutter. Die Folge sind Besuche bei zahlreichen Nervenärzten, die Lucia «heilen» sollen. Die Diagnosen sind so vielfältig wie die Ärzte, die sie behandeln, Dementia praecox, Schizophrenie, hormonelle Störungen, manisch-depressive Schübe, Psychose, Neurose, Stupor - was immer in den frühen dreissiger Jahren so zu haben ist, Lucia hat es. Es beginnt der Gang durch die Institutionen, sie wird behandelt mit Meerwasser-Injektionen, Veronal, wochenlangem Einsperren, Elektroschocks und später mit Phenotiazinen. Mit 33 wird sie in eine französische Heilanstalt eingewiesen, wo sie erstaunlicherweise den Krieg unversehrt überlebt. Nach James Joyces Tod im Januar 1941 wird sie von ihrer Familie ganz abgeschrieben, später kommt sie ins englische St. Andrew's Hospital, wo sie nach langer Einsamkeit im Alter von 75 Jahren stirbt. Ihr Bruder hat sie in der ganzen Zeit zwei Mal, ihre Mutter niemals besucht.
SPEKULATIONEN
Carol Loeb Shloss ist von zwei Dingen felsenfest überzeugt: Erstens, Lucia war eine aussergewöhnlich begabte Tänzerin, die man heute mit Nijinski und Pawlowa in einem Atemzug nennen würde, wäre sie nicht die Tochter ihres berühmten Vaters gewesen. Zweitens, Lucia war nicht verrückt.
Beides werden wir nie mit Sicherheit feststellen können. Sicher ist aber, dass Lucia - bei aller Begabung als Tänzerin - auch deshalb so bald schon Aufmerksamkeit erregte, weil sie die Tochter ihres Vaters war. Doch gerade die grossen Passagen über den modernen Tanz sind die stärksten Teile dieses Buches. Shloss beschreibt die Stilrichtungen und Schulen, die es zu Beginn des 20. Jahrhunderts in Europa gab, sie gibt detaillierte Berichte über die Lehrer, bei denen Lucia Unterricht hatte. Dort wird Lucia ganz lebendig. Da entsteht ein Bild von ihr, das niemand kennt. Kein Joyce-Biograf hat das je wiedergegeben. Die junge Tänzerin, die frei und ungezwungen lebt, die mit ihren irischen Eltern in der französischen Hauptstadt wohnt und italienisch mit ihnen redet. Der Tanz muss eine wunderbare Sprache sein für eine junge Frau, die keine ihrer vier Sprachen akzentfrei spricht!
Und: War sie wirklich verrückt? Lucia war laut, aufsässig und kreativ und theatralisch, aber, so Shloss, nicht wahnsinnig. Selbst zu theatralischen Beschreibungen neigend, schreibt Shloss, es «entsteht das umrisshafte Bild von Lucia als einem Mädchen, das von einem rastlosen Talent erfüllt war und an einem gequälten Herzen litt». Wenn sie vom Verhältnis zwischen James Joyce und Lucia spricht, fängt Shloss mitunter an, von «dunkler Muse», vom «dunklen Bereich der Psychiatrie», vom «obskuren Hin- und Herfliessen von kreativer Energie» zu raunen und von Lucia, «die durch ein dunkles, kreatives Band an ihren Vater gefesselt war». Das ist zu dunkel für ein Sachbuch, zu viel Metaphorik für eine Biografie über eine Frau, die ausgerechnet Lucia, Licht, heisst.
Shloss' Anklage ist jedoch ganz unverblümt. Schon die Einleitung ist eher ein Krimi als ein Bericht über das vorhandene Material. Carol Shloss beschreibt ihre Suche nach einer verschwundenen Truhe, die voller Briefe an und von Lucia war und die durch Verschwörung und Erpressung aus dem Verkehr gezogen wurde. Die Suche bleibt erfolglos, die Truhe ist für immer verschollen, ihren Inhalt hat Lucias Neffe Stephen J. Joyce vernichtet, um, wie er sagt, die Privatsphäre der Familie zu schützen. Und Samuel Beckett hat er aufgefordert, mit seinen Briefen von Lucia das Gleiche zu tun, was dieser auch prompt befolgte. Noch ein Beweis für Shloss' These: Lucia wurde geopfert, ihre Person marginalisiert und zum Verstummen gebracht. Es gibt in der Tat nicht mehr viel Material zu Lucia Joyce, aber Shloss tut ihr Möglichstes, um Lucia aus der Versenkung zu holen - und zwar so vehement, dass es ihr unmöglich wird, die Perspektive der objektiven Biografin beizubehalten. Zorn und Trauer sind auf jeder Seite dieses Buches zu spüren, was zugleich seine Stärke und seine Schwäche ist.
ATTACKEN NACH ALLEN SEITEN
Immer wieder lässt sich Shloss zu Attacken gegen Lucias Bruder Giorgio und deren Mutter Nora hinreissen. Es ist wahr, Giorgio hat sich offenbar stark für Lucias Einweisung eingesetzt. Er hat sie lieblos behandelt und sehr kalt über sie geschrieben. Und Nora Joyce hat leider auch kein Hehl aus ihrer, jawohl: Abneigung gegenüber der Tochter gemacht. Dennoch identifiziert sich Shloss stellenweise zu sehr mit Lucia, und ihre Empörung, ihre schwärmerische, an Kitsch grenzende Rhetorik sind streckenweise anstrengend. So beschreibt Shloss eine Situation, bei der Joyce arbeitete oder sang, während Lucia «still im Hintergrund» tanzte, als eine Art mystischen Dialog: «Zwei Künstler halten sich im selben Raum auf, und beide arbeiten. Joyce beobachtet seine Tochter und lernt dabei Neues. Die beiden kommunizieren in einer geheimen, stummen Sprache. Die Schrift der Feder, die Schrift des Körpers werden zu einem Dialog zweier Künstler, die jeder etwas schaffen und etwas in Reaktion auf das vom anderen Geschaffenen kreieren. Die Feder und die Glieder bewegen sich und malen Schriftzüge auf das Papier und in den Raum.»
Naja. Da die Dokumente über Lucia so spärlich sind, wird in diesem Buch leider auch recht viel spekuliert. Das hat es aber gar nicht nötig. Die Tragödie trägt auch so.
Alle haben Lucias Blut an den Händen. Der Joyce-Biograf Richard Ellmann wird dafür abgestraft, dass er sich von der «Freundin der Familie» Maria Jolas beeinflussen und erpressen liess, die immer wieder «in die Rolle der barmherzigen Schwester schlüpfte» und Lucia unter dem Vorwand, das Beste zu wollen, auf die Seite schafft, wegsperren lässt, für verrückt erklärt. Und das alles, damit James Joyce in Ruhe weiter schreiben kann und sich nicht ständig Sorgen um seine aufsässige Tochter machen muss: Lucia Joyce als Kollateralschaden der Kunst.
LUCIA ALS MUSE?
Dabei, so die These von Carol Loeb Shloss, konnte Joyce nur kreativ sein, weil es Lucia gab, ihre Präsenz sei mit seiner Schaffenskraft auf geheimnisvolle Weise verknüpft gewesen. Dass Lucias Person, ihr Tanz, ihre Konflikte und Joyces Liebe zu ihr Eingang in «Finnegans Wake» gefunden haben, zeigt Shloss sehr schön und eindringlich. Störend ist hierbei nur, dass die deutsche Ausgabe auf die unsägliche «ÜbelSätzZung» von Dieter H. Stündel zurückgreift, die - wie es im Anhang heisst - an einigen Stellen «modifiziert» wurde (von wem?). Doch wieder geht Shloss einen Schritt zu weit, wenn sie behauptet, Lucia sei eine Art stumme Koautorin des Romans.
Carol Shloss' Biografie über Lucia Joyce ist eine ergreifende Geschichte über einen Vater und eine Tochter, über die Kunst und ihre - weiblichen - Opfer und meinetwegen auch noch über den abgedroschensten Topos aller Zeiten, Genie und Wahnsinn. An ihren hitzigen Hetzreden, den glutvollen Passagen über die «Liebesgeschichte» zwischen zwei Künstlern und den heissen Spekulationen über das, was gewesen sein könnte, verbrennt sich die Autorin zwar ab und zu die Zunge, doch was bleibt, ist dies: Lucias Geschichte kann uns nicht kalt lassen. Und es ist gut, dass sie aufgeschrieben wurde.
Die Joyce-Spezialistin Katharina Hagena arbeitete als Lektorin am Trinity College in Dublin und lehrt heute englische Literatur an der Universität Hamburg. 2006 erschien ihre Studie «Was die wilden Wellen sagen. Der Seeweg durch den Ulysses».