main page, here
Andrea Dworkin
(1946 - 2005)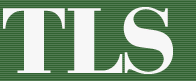 The TLS n.º 5385 June 16, 2006
Andrea Dworkin
HEARTBREA K
The political memoir of a feminist militant
232pp. Contianum. £14.99.
0 8264 9147 2
Andrea Dworkin's memoir, written in 2002 and republished now on the anniversary of her death last year at the age of fifty-eight, opens with an arresting observation: "I have been asked, politely and not so politely, why I am myself'. Her answer comes in forty-one tiny, explosive chapters, each a vignette of uncompromising courage. As a Jewish sixth-grader, she refuses to sing "Silent Night", facing down teachers' intimidation and hate graffiti. As an eighteen-year-old war protester, she charges the Women's House of Detention with sexual abuse, defying a grand jury's attempts to brand her a liar. At the memorial for Petra Kelly, the German Green Party founder murdered by her male partner, she denounces pacifist men for denying this murder and ignoring violence against women while hisses and insults rain down on her. A picture of a complex woman emerges. Vilified as a loudmouth, she treasures learning to listen to women in pain. A solidarity-builder dedicated "to live and to die if need be for women", she settles a forty-year-old score with her English teacher like this: "eat, shit, bitch. No one said that sisterhood was easy".
Among other revelations, Heartbreak offers new perspectives on Dworkin's famous anti-pornography campaigns. Originally, she intended to write about prisons as state-sanctioned sadomasochism. When publishers uniformly rejected the subject, she turned to pornography, which she viewed as operating on the same dynamic of bodily brutalization. "The one difference, unbridgeable, intractable, between prisons and pornography was that prisoners were not expected to like being in prison, whereas women were supposed to like each and every abuse suffered in pornography." The ensuing public struggles deeply disturbed her personal life and allegiances. On the day that the Supreme Court ruled child pornography illegal, she attended her godson's bar mitzvah. The god-father was Allen Ginsberg, whom Dworkin had passionately admired since her teenage years. Comically, yet heartbreakingly, she recounts how Ginsberg dogged her every step throughout the day-long event to argue his case for paedophilia. Finally, he screeches at her that the Supreme Court decision is part of the Right's conspiracy to jail him. She thunders back, "Yes, they're very sentimental; I'd kill you".
In what was to be the last of her thirteen books, Dworkin's defiance of death jumps out: the bitch is not yet ready to die". Indeed, yon could not get a voice more intensely alive - in its analysis of inequities which bind and divide women across race and class, its incisive accounts of oppression and the costs of resistance, its eloquent love of creativity, and it takes-no-prisoners truth telling.
CHRISTINE BOLD

Radical Feminist Writer Andrea Dworkin Dies
By Adam Bernstein
Washington Post Staff Writer
Tuesday, April 12, 2005; Page B06
Andrea Dworkin, 58, a self-proclaimed radical feminist whose scathing writings about sexuality, and pornography in particular, made her a provocative icon of the women's movement, died April 9 at her home in Washington.
A spokeswoman for the D.C. medical examiner's office said further investigation is needed to determine the cause of death. Ms. Dworkin had a variety of health problems and had several falls after recent knee surgery.
Encouraged by her socially conscious father, Ms. Dworkin embraced dissent from an early age. She refused to sing Christmas carols in elementary school and by sixth grade decided she wanted to change restrictive abortion laws. She admired books by the Bronte sisters as well as Che Guevara.
As a college freshman, she was arrested at the United Nations for protesting the Vietnam War and taken to a women's detention center. A humiliating body cavity search by male doctors followed. Her denunciations of her treatment helped shut down the facility.
Ms. Dworkin spent her career exploring what she considered the subordination of women, which she saw everywhere from marriage to pornography to conservative politics.
Using terms such as "gynocide" to describe a cultural holocaust against women, she was adored by some who found in her writings and lectures a refreshing rebelliousness, and decried by others, including novelist Anne Tyler, who found her tendency toward sweeping statements ludicrous.
Beginning with her book "Woman Hating" (1974), written when she was 27, Ms. Dworkin found her full, strident voice. Embracing a polemical style that sometimes overshadowed the content of her writing, she declared the book's objective was "to destroy patriarchal power at its source, the family, [and] in its most hideous form, the national state."
"Woman Hating" connected foot binding in China, witch burning in Europe, misogyny in fairy tales and pornography. She also argued that gender itself had to be eliminated before sexual equality could be achieved.
Her book "Intercourse" (1987) helped define her as a firebrand because some reviewers said she was labeling all sex as rape. She spent countless interviews denying that, but she had written pointedly over the years about marriage laws that she felt "mandated intercourse."
Perhaps her best-known title is "Pornography: Men Possessing Women" (1981). The book received positive attention from unlikely quarters, including Punch magazine, which said she "writes like a Leon Trotsky of the sex war."
About that time, she teamed with legal scholar Catharine A. MacKinnon to advocate for having pornography ruled a violation of women's civil rights. Their crusade began on behalf of Linda Lovelace, the porn actress who starred in "Deep Throat" and whose best-selling memoir about exploitation, "Ordeal," had just been published.
While teaching together at the University of Minnesota, Ms. Dworkin and MacKinnon conceived of an anti-pornography ordinance that did not ban flesh magazines and videos but enabled those "harmed" by them to sue pornographers for damages. The measure twice passed the Minneapolis City Council but was vetoed by the mayor. Other communities approved the measure, but federal courts ruled the laws unconstitutional on free speech grounds, decisions upheld by the U.S. Supreme Court.
In all, Ms. Dworkin said, she was far happier as a provocateur than a politician.
"I find compromise not impossible but incomprehensible," she said in an interview with New Statesman magazine. "Politicians kept talking to me about incinerators. I was bewildered. They'd vote for the civil rights bill if Legislator X would vote to put some incinerator somewhere -- not in their district, I think. My eyes would glaze over. Then I'd become enraged.
"The trade-offs, the payoffs, sometimes actual blackmail and bribery," she added. "I was good at holding the politicians' feet to the fire, in private and in public, to excoriate them, to move their constituents, but from a basis of principle. That I can do. I have good practical instincts on where dominant structures are vulnerable. This requires a high tolerance for risk and conflict."
Andrea Rita Dworkin was born Sept. 26, 1946, in Camden, N.J., and raised in what became Cherry Hill, N.J. She helped care for her ill mother and was shuffled among other relatives. Her father was a guidance counselor and post office employee, so pro-labor that he once refused a management job there.
Her early desire was to be a Greenwich Village artist, and she made frequent trips to New York, paying her bus fare, she said, by finding "some stupid man . . . and basically exchange sex for money."
She studied at Bennington College in Vermont, where she lobbied the administration to allow men to spend the night in women's dorms. But she later likened the school to "the archetypical brothel," where female students were practically given to prominent guest speakers.
After Bennington, she spent several years in Europe and briefly married a man she described as a Dutch anarchist and flower child who also burned her with cigarettes and beat her, she said.
She also worked as a waitress, teacher, receptionist, salesclerk, factory worker and assistant to poet Muriel Rukeyser, who encouraged her literary aspirations.
Her earliest titles were largely ignored by reviewers but assured her a steady income through speaking engagements. By many accounts, she was a galvanizing presence at feminist and anti-pornography rallies.
Ms. Dworkin's later books included "Scapegoat: The Jews, Israel and Women's Liberation" (2000), which asked whether women should have their own country, just as the Jews received theirs.
She wrote two novels that had clusters of admirers around the globe. The response prompted her to quip that her fictions were "easier to find in English in Nigeria than in the U.S."
She and her companion of 30 years, John Stoltenberg, married in 1998. Both were gay, and they called each other life partners. She accompanied him to Washington from New York last year for his job as managing editor of AARP magazine. He is her only immediate survivor.
'She never hated men'

Andrea Dworkin was attacked as much for her personal appearance as for her uncompromising views. But the death at the age of 58 of 'the most maligned feminist on the planet' has deprived feminism of its last truly challenging voice, says Katharine Viner

Tuesday April 12, 2005
The Guardian

Like most, I feel a shudder of shock whenever I read the words of Andrea Dworkin. On crime: "I really believe a woman has the right to execute a man who has raped her." On romance: "In seduction, the rapist often bothers to buy a bottle of wine." On sexual intercourse: "Intercourse remains a means, or the means, of physiologically making a woman inferior: communicating to her, cell by cell, her own inferior status ... pushing and thrusting until she gives in." Her radicalism was always bracing, sometimes terrifying; and, in a world where even having Botox is claimed as some kind of pseudo-feminist act, she was the real thing. Her death at the age of 58 deprives us of a truly challenging voice.
But Andrea Dworkin was always more famous for being Andrea Dworkin than anything else. Never mind her seminal works of radical feminism, never mind her disturbing theorising that our culture is built on the ability of men to rape and abuse women. For many, Dworkin was famous for being fat. She was the stereotype of the Millie Tant feminist made flesh - overweight, hairy, un-made-up, wearing old denim dungarees and DMs or bad trainers - and thus a target for ridicule. The fact that she presented herself as she was - no hair dyes or conditioner, no time-consuming waxing or plucking or shaving or slimming or fashion - was rare and deeply threatening; in a culture where women's appearance has become ever more defining, Dworkin came to represent the opposite of what women want to be. "I'm not a feminist, but ... " almost came to mean, "I don't look like Andrea Dworkin but ... "
In 2001, the critic Elaine Showalter said: "I wish Andrea Dworkin no harm, but I doubt that many women will get up at 4am to watch her funeral." A couple of years ago, in an article in this newspaper on hairiness, Mimi Spencer wrote: "The only visibly hairy woman at the forefront of feminism today appears to be Andrea Dworkin, and she looks as though she neither waxes nor washes, nor flushes nor flosses, and thus doesn't really count." She didn't count because of how she looked; she only cared about rape because no man could fancy her.
The attacks on Dworkin were not only personal; they also applied to her work. John Berger once called Dworkin "the most misrepresented writer in the western world". She has always been seen as the woman who said that all men are rapists, and that all sex is rape. In fact, she said neither of these things. Here's what she told me in 1997: "If you believe that what people call normal sex is an act of dominance, where a man desires a woman so much that he will use force against her to express his desire, if you believe that's romantic, that's the truth about sexual desire, then if someone denounces force in sex it sounds like they're denouncing sex. If conquest is your mode of understanding sexuality, and the man is supposed to be a predator, and then feminists come along and say, no, sorry, that's using force, that's rape - a lot of male writers have drawn the conclusion that I'm saying all sex is rape." In other words, it's not that all sex involves force, but that all sex which does involve force is rape.
She continued the theme in 1981 in Pornography, possibly her most influential book. She wrote: "Pornography is a celebration of rape and injury to women; it's a kind of union for rapists, a way of legitimising rape and formalising male supremacy in our society." She said that pornography is both a cause of male violence and an expression of male dominance, that women who enjoy porn are harming women, and that lesbian porn is self-hating. She had no time for the textual analysis of porn so beloved of academia; what she cared about was the women performing in the films, the harm they suffered, and what other women had to suffer as a result of men watching porn.
While much of this was brilliant, there are few who could agree with all of Dworkin's work. Her exhortation to vengeance was unpalatable to many; she said that "a semi-automatic gun is one answer" to the problem of violence against women, and that she supported the murder of paedophiles: "Women have the right to avenge crimes on their children. A woman in California shot a paedophile who abused her son; she walked into the court and killed him there and then. I loved that woman. It is our duty as women to find ways of supporting her and others like her. I have no problem with killing paedophiles." And her 2000 book, Scapegoat: The Jews, Israel and Women's Liberation, suggested that women should follow the same path as Jews did in the 20th century: they were abused and fought back, and so should women. Her analysis of the situation in the Middle East - an analysis which, according to Linda Grant, "many Zionists, non-Zionists, Palestinians, scholars of the Holocaust, pacifists, the left, women, men, are bound to find offensive" - concluded with a call to women to form their own nation state.
In an interview with Grant, Dworkin described a Jewish childhood dominated by family memories of the Holocaust. At a time when the subject was simply not mentioned, Dworkin says she was obsessed: "I've been very involved in trying to learn about the Holocaust and trying to understand it, which is probably pointless," she said. "I have read Holocaust material, you might say compulsively, over a lifetime ... I have been doing that since I was a kid." Her mother was often ill, but her childhood in New Jersey was happy, until the age of nine, when she was sexually abused in a cinema.
From then on, it was a life full of horrors. After an anti-Vietnam protest when she was 18, she was sent to prison and was assaulted by two male prison doctors: "They pretty much tore me up inside with a steel speculum and had themselves a fine old time verbally tormenting me as well." She bled for 15 days and her family doctor told her he had "never seen a uterus so bruised or a vagina so ripped". She married a Dutch anarchist who beat her savagely; she managed to escape from him, she said, "not because I knew that he would kill me but because I thought I would kill him". She said that she never stopped being afraid of him.
Then, in 1999, Dworkin was drugged and raped in a hotel room in Paris. It was an attack that was to devastate her. In 2000 she wrote an account of the rape for the New Statesman, which ended: "I have been tortured and drug-rape runs through it ... I am ready to die." Her account was questioned by some commentators, who wondered why she hadn't told the police, how she could be so sure she was raped since she was drugged at the time (she cited vaginal pain, bleeding, and infection; bruising on her breast; "huge, deep gashes" on her leg). But the undercurrent, tapping into the myths that Dworkin herself had so carefully undermined in her work, was this: how could she be raped? She's old, she's fat, she's ugly. As if anyone still thought that rape was about sex and not about power.
This response, though, did not surprise Dworkin. "If the Holocaust can be denied even today," she said, "how can a woman who has been raped be believed?" But the impact of the rape and surrounding controversy was severe, and Dworkin withdrew from public life for several years. Her health was bad: she had a stomach-stapling operation because her obesity had reached a dangerous level, and had severe knee problems which made it difficult to walk. She became invisible in the US except among those for whom her name was what she called "a curse word", and her 2002 memoir, Heartbreak: The Political Memoir of a Militant Feminist, still does not have a publisher in the UK. But she was coming to terms with her disability; she was being taken seriously again by newspapers, at least in this country. In September, she told the Guardian: "I thought I was finished, but I feel a new vitality. I want to continue to help women." She also said: "At first [after the rape] I wanted very much to die. Now I only want to die a few times a day, which is damned good."
This black wit is remarked upon by everyone who met Dworkin. During the Clinton/ Lewinsky affair, when Dworkin was vocally opposed to Clinton, she said: "What needs to be asked is, was the cigar lit?" When I asked her if her abusive ex-husband had remarried, she said: "Oh yes, and very quickly. After all, the house was getting dirty." I remember being in a restaurant with her in London when she joked that she really ought to go on a diet, and did I know of any good ones?
People were startled by her gentleness and vulnerability; were surprised that her friendships included the British author Michael Moorcock and John Berger as well as feminists Gloria Steinem and Robin Morgan. And although she once said she was a lesbian, she lived with the writer John Stoltenberg for three decades, saying: "It's a very deep relationship, a major part of my life which I never thought possible." As Julie Bindel, feminist and Dworkin's friend of 10 years, says: "She was the most maligned feminist on the planet; she never hated men."
Dworkin's feminism often came into conflict with the more compromising theories of others, such as Naomi Wolf. "I do think liberal feminists bear responsibility for a lot of what's gone wrong," she told me in 1997. "To me, what's so horrible is that they make alliances for the benefit of middle-class women. So it has to do with, say, having a woman in the supreme court. And that's fine - I'd love a woman, eight women, in the supreme court - but poor women always lose out." She did concede, however, that her radicalism was too much for some: "I'm not saying that everybody should be thinking about this in the same way. I have a really strong belief that any movement needs both radicals and liberals. You always need women who can walk into the room in the right way, talk in the right tone of voice, who have access to power. But you also need a bottom line."
It was this bottom line that Dworkin provided. She was a bedrock, the place to start from: even when you disagreed with her, her arguments were infuriating, fascinating, hard to forget. Feminism needs those who won't compromise, even in their appearance; perhaps I'm alone, but I find it pretty fabulous that, as a friend told me, Dworkin would "go to posh restaurants in Manhattan wearing those bloody dungarees". She refused to compromise throughout her life, and was fearless in the face of great provocation. In a world where teenage girls believe that breast implants will make them happy and where rape convictions are down to a record low of 5.6% of reported rapes; in a public culture which has been relentlessly pornographised, in an academic environment which has allowed postmodernism to remove all politics from feminism, we will miss Andrea Dworkin. She once said: "What will women do? Is there a plan? If not, why not?" And indeed, who is left to replace her?


In her own words
16.12.2004: Let him die: Dworkin on conviction of murderer Scott Lee Peterson
01.11.2004: My gamble: Andrea Dworkin on why she's voting for Kerry
02.06.2000: 'They took my body from me and used it'

Interviews, profiles and comment
30.09.2004: Julie Bindel talks to Dworkin about her drug-rape experience
25.06.2001: Love her or hate her, she's a feminist icon, by Louise Armstrong
08.06.2000: Catherine Bennett: Doubts about Dworkin

Useful links
Dworkin's website
The Andrea Dworkin Lie Detector
Wikipedia: More about Dworkin
'Dworkin in agony' :Salon.com essay on Dworkin's drug rape, Julia Gracen
'Oh, Andrea Dworkin': London Review of Books essay by Jenny Diski, sept 01

Andrea Dworkin, feminist iconoclast, dies at 59
By Rupert Cornwell in Washington
12 April 2005
Andrea Dworkin, for almost four decades a campaigner, writer, and feminist activist who helped break the long standing taboo against violence against women, has died at her home here. She was 59.
She was called the "eloquent feminist," by the syndicated columnist Ellen Goodman, while Gloria Steinem, her friend and fellow activist, was even more lavish with her praise. "Every century there are a handful of writers who help change the world. Andrea is one of them."
Ms Dworkin's agent, Elaine Markson, said the cause of death was not known, but she had become increasingly frail as her knees had weakened and she suffered a series of falls. She died at the home in Washington DC she shared with John Stoltenberg, her partner of 30 years and husband since 1998.
Andrea Dworkin was born in Camden New Jersey. Her father was that American rarity, a committed socialist who was appalled by racism and discrimination, and was an unwavering supporter of organised labour. A teacher and a post office worker, he became her quiet inspiration: "it would be hard to overstate how much he taught me about human rights and human dignity, how to talk and how to think," she said years later.
Her public life as a political activist began in 1965, as a 19-year-old protester against the Vietnam war long before such protest became commonplace. She was arrested outside the US mission to the United Nations, and sent to New York City's Women's House of Detention. After she was subjected to a crude internal examination, her description of the experience created headlines worldwide.
But she did not come to feminism until several years later, in her mid 20s. Her outlook was shaped by years during which she had worked as a prostitute, married, and then experienced spousal abuse at first hand. Increasingly, she grew horrified by the indifference with which women were treated - an indifference, she came to believe, in part brought about the pornography, brutalising and degrading the act of sex, in which a woman was an object to be exploited, enjoyed, abused, and at the end cast away.
Thus began the crusade against pornography that shaped her career, and for which she became internationally famous. Her first book, 'Woman Hating,' was published in 1973 when she was 27. Thereafter Ms Dworkin campaigned tirelessly on the subject, helping draft the pioneering Minneapolis and Indianapolis ordinances that define pornography as a civil-rights violation against women.
That law, since repealed, formed the basis for a civil rights suit on behalf of Linda Marchiano, better whom as Linda Lovelace, contending that she had been coerced into pornography. Quickly she became an authority on the issue testifying before the US Attorney General's Commission on Pornography and before the Senate Judiciary Committee.
The case became a precedent that would exercise legal thinkers and inspire a generation of grassroots feminist activists.
Thereafter her fame only grew, on both sides of the Atlantic. She appeared on national television shows including Donahue, The MacNeil/Lehrer NewsHour, 60 Minutes, CBS Evening News, before featuring in an hour-long documentary titled "Against Pornography" on the BBC. For her admirers, Ms Dworkin was a visionary. For her critics (mostly male) she was a tiresome scold, a man-hater and an undisguised advocate of censorship.
In addition to her crusade against pornography, Ms Dworkin wrote 13 books of fiction, nonfiction, and poetry, including Ice and Fire, and Mercy, as well as Life and Death: Unapologetic Writings on the Continuing War Against Women. She was a featured speaker at universities, conferences, and, for an event she helped create, Take Back the Night marches.
A speech to the University of Chicago Law School in 1993, summed up her philosophy as well as any. "Dehumanisation is real. It happens in real life, it happens to stigmatized people. It has happened to us, to women. We say that women are objectified."
"We hope that people will think that we are very smart when we use a long word. But being turned into an object is a real event; and the pornographic object is a particular kind of object. It is a target. You are turned into a target. And red or purple marks the spot where he's supposed to get you."
In the words of Dworkin
'Heterosexual intercourse is the pure, formalised expression of contempt for women's bodies'
Erotica is simply high-class pornography; better produced, better conceived, better executed, better packaged, designed for a better class of consumer'
'Men know everything... no matter how stupid or inexperienced or arrogant or ignorant they are'
'Women's fashion is a euphemism for fashion created by men for women'

April 12, 2005

Andrea Dworkin, anti-porn campaigner, dies
By Chris Johnston, Times Online
Andrea Dworkin, the American feminist whose views on pornography and women's rights polarised opinion, has died at her Washington DC home at the age of 58.
Elaine Markson, her agent, said she had not recovered well from recent knee surgery: "She was rather frail of late." She had been ill for many years and suffered from a number of conditions including osteoarthritis.
Born in 1946 in New Jersey, Dworkin's first book, Woman Hating, was published at the age of 27 and began a lifelong campaign on the way pornography harms women.
"Pornography is used in rape - to plan it, to execute it, to choreograph it, to engender the excitement to commit the act," Dworkin testified before the New York Attorney General's Commission on Pornography in 1986.
Ms Markson said she campaigned frequently on the subject and helped draft a 1983 law that defined pornography as a civil rights violation against women.
The law - overturned by a federal appeals court in 1985 but later upheld by the US Supreme Court - was inspired by the case of Linda Marchiano, who as Linda Lovelace appeared in the pornographic film Deep Throat.
Dworkin joined Gloria Steinem, the founder of Ms magazine, and Catharine MacKinnon, another anti-pornography campaigner, in trying to sue on Lovelace's behalf. She said she was abused and forced to appear in the 1970s film.
Ms Steinem said: "In every century, there are a handful of writers who help the human race to evolve. Andrea is one of them."
Lisa Jardine, a professor of English at Queen Mary, University of London, told BBC Radio 4's Today programme: "She was a warrior."
Elaine Markson commented: "Some in the media liked to picture her as tough and hard and difficult but she was soft and with a lovely voice and a good sense of humour."
Dworkin wrote more than a dozen books, including Scapegoat: The Jews, Israel, and Women's Liberation, which won the American Book Award in 2001. She was working on a book provisionally titled Writing America: How Novelists Invented and Gendered a Nation, when she died.
Some commentators found many of her views difficult to understand, let alone agree with. Welcoming a novel called Dirty Weekend by Helen Zahavi in 1991, Dworkin said it would "help us to fight the war waged by men against women. Women do not make men suffer as much by killing them as a man does by raping a woman."
Few critics praised her books, possibly because of the confronting language she used. Her 1986 book Intercourse stated: "Intercourse remains a means, or a means, of physiologically making a woman inferior: communicating to her, cell by cell, her own inferior status ... pushing and thrusting until she gives up and gives in - which is called surrender in the male lexicon."
One reviewer said "Ms Dworkin hates men and sex", while the London Review of Books once said she was "overweight and ugly".
"I almost wanted to call the man up in a spirit of friendship and say 'please don't burn your Balzac'," Dworkin told The Times in 1988. "I wanted to say: 'please, don't go through your library and tear up the people who you don't want to go to bed with'. Male writers just never get treated that way, it's disgusting."
Catherine Bennett, interviewing her for The Times, wrote that she is "a very large woman whose appearance in T-shirt, trainers and shapeless dungarees would undoubtedly instil yet more revulsion in the reviewer from the London Review of Books".
Perhaps the most controversial incident of her career occurred in 1999, when she said she had been drugged and raped by two men in a Paris hotel room. She failed to contact hotel security or police which led some critics to suggest that the rape did not take place.
A public memorial for Dworkin will be held in New York later this month.

April 12, 2005
Andrea Dworkin, Writer and Crusading Feminist, Dies
By MARGALIT FOX
Andrea Dworkin, the feminist writer and antipornography campaigner whose work was a lightning rod for the debate on pornography and censorship that raged through the United States in the 1980's, died on Saturday at her home in Washington. She was 58.
Ms. Dworkin died in her sleep, said her husband, John Stoltenberg. The cause of death had not been determined last night, but Mr. Stoltenberg said that Ms. Dworkin had suffered from several chronic illnesses in recent years.
With her unruly dark curls and denim overalls, Ms. Dworkin was for decades a visible presence on the lecture circuit, at antipornography rallies and "take back the night" marches. In speeches and in her many books, she returned vocally, passionately and seldom without controversy to the subjects of sex, sexuality and violence against women, themes that to her were inextricably and painfully linked.
Among her best-known books are "Pornography: Men Possessing Women" (Putnam/Perigee, 1981), "Intercourse" (Free Press, 1987) and "Heartbreak: The Political Memoir of a Feminist Militant" (Basic Books, 2002).
Reviewing "Heartbreak" in The New York Times Book Review, Laura Miller wrote: "Dworkin is one of the few remaining specimens of pure countercultural Romanticism: fierce, melodramatic and utterly convinced that all truth can be found in her own roiling, untempered emotions."
With her first book, "Woman Hating" (Dutton, 1974), Ms. Dworkin drew the lines in what she saw as a pitched battle against men's historical domination of women. She opposed all forms of pornography, which she believed incited violence against women. She was also critical of consensual sex between women and men, which she saw as an act of everyday subjugation in which women were accomplices.
"One of the differences between marriage and prostitution is that in marriage you only have to make a deal with one man," Ms. Dworkin wrote in "Letters From a War Zone" (Dutton, 1989). Marriage, she added, "is a legal license to rape."
Andrea Rita Dworkin was born on Sept. 26, 1946, in Camden, N.J., and earned a bachelor's degree in literature from Bennington College in 1968. She later moved to Europe, where she married a Dutch political radical. The marriage was abusive, Ms. Dworkin said later, and she was divorced after three years.
"I was a battered wife," she told The New York Times in 1985, "and pornography entered into it. Both of us read it, and it helped give me the wrong idea of what a woman was supposed to be for a man."
To Ms. Dworkin, it did not matter that some critics condemned her sweeping antipornography stance as a form of censorship. With the feminist lawyer Catharine A. MacKinnon, she wrote a municipal ordinance, briefly adopted by several cities in the 1980's, that defined pornography as a form of sex discrimination. (In 1986, the United States Supreme Court affirmed a lower court's ruling overturning the ordinance in Indianapolis.)
If Ms. Dworkin's work was unabashedly polemical, her life was full of nuanced contradictions. She publicly identified herself as a lesbian, speaking movingly about "this love of women" as "the soil in which my life is rooted," and her work was a touchstone for many gay men and women. But in 1998, she married Mr. Stoltenberg, her companion of many years. A writer, editor and a founder of Men Against Pornography who also identifies himself as gay, Mr. Stoltenberg is her only immediate survivor.
Ms. Dworkin's other books include "Scapegoat: The Jews, Israel and Women's Liberation" (Free Press, 2000), "Right-Wing Women" (Coward, McCann & Geoghegan, 1983) and, with Ms. MacKinnon, "Pornography and Civil Rights: A New Day for Women's Equality" (Organizing Against Pornography, 1988). Ms. Dworkin also wrote two novels, "Mercy" (Four Walls Eight Windows, 1991), about serial rape, and "Ice and Fire" (Weidenfeld & Nicolson, 1987), about prostitution.
Though some critics dismissed her work as unreasoned diatribe, Ms. Dworkin remained an outspoken champion of the causes in which she believed.
"I am not afraid of confrontation or risk," she wrote in "Letters From a War Zone," "also not of arrogance or error."

The passion of Andrea Dworkin
To some, she was a holy warrior, fighting to protect women. To others, she was a raging harpy determined to take away their porn -- or maybe their manhood.
By Laura Miller
April 12, 2005 | Though holdovers from the counterculture of the 1960s will probably hate to hear it, Andrea Dworkin, who died over the weekend, was one of their own. The rosy lens of intervening decades has softened many people's memories of those times, so that it's become easier to see the '60s as a time of righteous, liberal-minded protest movements and groovy celebrations of pot and casual sex.
But Dworkin, the product of what she describes in her 2002 memoir, "Heartbreak," as a "horrible, awful, stupid suburb," who fled clutching a copy of "Howl" to New York City to meet her idol, Allen Ginsberg, kept the faith. She was one of the last remnants of the extremist spirit you encounter when you go back to the source materials -- leaflets, underground newspapers, manifestoes -- created right in the moment, the spirit that called for, and firmly expected to get, permanent revolution, the abolition of work and the summary shooting of "pigs" in the street. It was the kind of spirit that had teenagers planting bombs in post offices for hazy reasons. For Dworkin, it eventually evolved into the idea that rape victims should be allowed to personally execute their attackers. That idea was grandiose, it was idealistic and, like Dworkin, it was ultimately self-defeating.
To Dworkin's admirers, she was a hot-rod combination of martyr and holy warrior, a survivor of sexual abuse who dared to speak truth to power. To her critics, she was a raging harpy who rose up out of nowhere, intent on taking away their porn and (some of the male ones vaguely suspected) their manhood. With law professor Catharine MacKinnon she wrote an ordinance (passed by the city of Indianapolis) that defined pornography as a kind of speech crime that violated the civil rights of all women -- the law was later overturned as unconstitutional. She testified before the infamous Meese Commission on pornography, forming what many saw as a dangerous alliance with the radical right. She was said to have written that all heterosexual intercourse was the equivalent of rape, though she denied that the passage in question amounted to such a claim.
Dworkin was a gifted, galvanizing communicator, both in print and as a public speaker. She was the Jonathan Edwards of radical feminism, capable of calling ecstatic souls to her cause, transforming her listeners and readers in ways many of them never forgot, even if they eventually came to disagree with her. (See Susie Bright's eloquent eulogy for an example.) She could inspire impromptu Take Back the Night marches and the instant formation of anti-violence groups, sincere efforts to do something to check the abuse that real women really do suffer every day, even if the response to it in this case was more ideological than practical.
But Dworkin was also a pioneer of a particular and pernicious type of rhetoric, one currently being used much more effectively by talk radio hosts and the extreme political right. Here's a classic example: During the Monica Lewinsky scandal, Dworkin quarreled with feminists who did not consider Bill Clinton's sexual encounters with the White House intern to be sufficiently exploitative to merit impeachment. A principled, reasonable argument could be made that Clinton's behavior was unethical, but Dworkin was never about reason. "What needs to be asked," she told a British journalist, "is, was the cigar lit?"
The statement (it seems too sensationalistic to be called a quip) is pure Dworkin: a ghoulishly creative melodramatic flourish that has little bearing on the matter at hand. Clinton may have acted sleazily, with a callous disregard for the emotional consequences of his actions on a young woman who was too naive and eager-to-please to grasp them herself, but no one suspects or has accused him of sadistically torturing her. Yet Dworkin was never able to enter into a conversation about morality unless the stakes were escalated to the stratosphere. The everyday realm where most of us commit our minor sins against, and injuries to, each other didn't really interest her. She only cared for the Grand Guignol.
Dworkin came out of and contributed to a subculture of feminism that specialized in this kind of irresponsible overstatement. A certain style developed: Throw out a handful of lurid, grisly anecdotes as if they amounted to an indictment of an entire class of people (usually men), who, if the worst of them can be shown to be guilty of such outrages, must all be equally responsible for them. The shock will soften your audience up enough to keep them from asking just how typical such atrocities really are and how widely condoned. Yes, they do happen, but like the handful of kidnapped little girls during the summer of 2002, such horrors can be made to seem epidemic when they're actually a rarity. Meanwhile, the much less exciting, if far more common, troubles of women who are simply trying to feed their children on inadequate wages, or get a decent job, fall by the wayside.
After this came the dodgy statistics, the one out of every four women said to have been raped in her lifetime, the alleged upsurge in domestic violence reports after the Super Bowl, and other mediagenic numbers. If these "facts" later turned out to be wobbly (or, in the case of the Super Bowl story, an outright hoax), many women's advocates rarely seemed to grasp the damage they'd done. After all, they were only calling attention to real, pervasive problems, which rape and domestic violence unquestionably are.
But here's the rub: If you get sloppy with the truth, then anyone who doesn't feel like dealing with those problems can happily devote himself to quibbling with your numbers instead. Does it really matter that much whether it's one women in four who will be raped, or one woman in 10? Or 20? It's still too many, and it needs to be stopped. Good luck getting that done while everyone's busy arguing about your stats.
The ravaged, bruised and mutilated women who parade through Dworkin's writings can seem as insubstantial as these numbers. As described by her, they're like the characters in an urban legend or campfire story, like the girl who finds the bloodied hook hanging from the car door handle. She tells their stories with an unseemly relish, and they're portrayed as completely and utterly helpless and abject, with no one to turn to but their equally brutalized yet indomitable champion. "Heartbreak" professes to be the testament of someone who has devoted herself to abused women, but the only three-dimensional human being who emerges from the book's Sturm und Drang is Dworkin herself. It's a mistake to equate a writer's work with how she lives her life, so let us hope that, in person, Dworkin managed to treat these women as more than rescue objects.
Perhaps in recent years Dworkin was pleased to see support for her own ideas in the theories of evolutionary psychologists who argue for the innate aggression of male sexuality, and even go so far as to suggest that men are born to rape. Probably not, though; she would have likely seen it as an excuse to go on raping. The very opposite of self-reflective, she never reconsidered her position on porn, so she surely never wondered what all the time and energy feminists spent on the "Sex Wars" of the 1980s might have accomplished if it had been redirected toward helping abused women gain the financial and emotional wherewithal to reclaim their lives. Her contribution to the discussion on most issues failed the ultimate litmus test: Even when she was right, she made the public conversation stupider. (Though some of her opponents, who could rarely resist ad hominem remarks about her appearance, surpassed her even in that.)
It's almost impossible to locate a real woman amid the towering phantom images generated by Andrea Dworkin's extraordinary life. It seems clear that she was very talented, and that she also suffered greatly, if exactly how and when is pretty hard to nail down. In recent years, the death of her beloved father and a murky traumatic incident in a European hotel seemed to sap her utterly. Her theories had become even more marginalized and it was getting harder and harder for her to publish in the U.S. Maybe the fight just went out of her. The constitutionally unforgiving (and Dworkin herself was among them) might hope that in the end she realized how much of that fight she'd wasted. The merciful will wish that she left what was for her an earthly house of horrors feeling vindicated somehow and finally free.
About the writer
Laura Miller is a senior writer for Salon

Andrea Dworkin
(Filed: 13/04/2005)
Andrea Dworkin, the American radical feminist who has died aged 58, campaigned ferociously against pornography and the abuse of women for almost 40 years; the author of several controversial feminist texts, she dismissed men as moral cretins, said that seduction was hard to distinguish from rape, and regarded pornography as akin to terrorism.
Although she was lauded by some of her fellow feminists, many felt that her inflammatory writing (and possibly her appearance) did little for the cause; to Dworkin, men were, at best, oafish misogynists, while most were rapists for whom the primary sexual motive was killing.
Her own experiences - as a rape victim, a prostitute and a battered wife - only added to the trenchancy of her views, but she reacted with fury to suggestions that such traumas had made it difficult for her to be objective.
"I've never heard Solzhenitsyn asked if he can be objective about the gulag," she snarled. "As if not paying attention to rape and wife battery were some kind of objectivity."
In America, it was her battle with pornographers that earned her respect from other radicals and the contempt of the multi-million dollar porn industry. To some she was a heroine, but she was demonised not only by pornographers but by many liberals, whom she held in almost equal contempt.
Andrea Dworkin's most public attack on pornography began in 1980 when she was approached by the ex-porn actress Linda Lovelace, who said that she had been forced to make the film Deep Throat.
With the help of the feminist academic, Catharine MacKinnon, Andrea Dworkin drafted an ordinance for Minneapolis recognising pornography as sex discrimination and a violation of women's civil rights. Women involved in pornography were called to testify from all over America.
The porn industry reacted with fury, and Hustler magazine published a sexually explicit cartoon featuring Andrea Dworkin. She sued, but lost, and found herself portrayed as a national hate figure. Playboy appealed to the American Civil Liberties Union, claiming that her attempt to censor porn ran counter to the constitutional right of every American to a free press.
So thorough was her demonisation that the more sympathetic elements of her campaign were overshadowed. The ordinance was eventually overturned by a federal appeals court in 1985, but later upheld by the US Supreme Court.
Yet even those who espoused her causes were somewhat perturbed by the fierceness of her enthusiasm for vengeance. When it came to punishment, Andrea Dworkin favoured that most phallic symbol of male oppression, the gun.
"I have no problem with killing paedophiles," she once said; and stuck above the desk in the study of her New York home was a picture of an alleged rapist with a rifle at his head and the words: DEAD MEN DON'T RAPE.
But while she was irritated by liberal feminists such as Naomi Wolf, she accepted that her views were not palatable to everyone. "I have a really strong belief that any movement needs both radicals and liberals," she explained. "You always need women who can walk into the room in the right way, talk in the right tone of voice, who have access to power. But you also need a bottom line."
Andrea Dworkin was born into a Jewish family on September 26 1946 at Camden, New Jersey, where she attended a progressive school. Her father, a teacher and a committed socialist, inspired her political leanings. "It would be hard to overstate," she wrote, "how much he taught me about human rights and human dignity, how to talk and how to think."
She later said that her childhood was overshadowed by being raped in a cinema when she was nine.
She won a place to read Literature at Bennington College, Vermont, but while still a student there she was arrested outside the US mission to the United Nations during a protest against the Vietnam war. Sent to the Women's House of Detention at Greenwich, New York, she was subjected to several brutal internal examinations.
Her graphic description of her ordeal was then reported in newspapers across the world; the "downtown Bastille" was subsequently closed down.
Her parents, humiliated by the public scandal, turned against her and in 1968, after graduating from Bennington, Andrea Dworkin moved to Amsterdam and married a Dutch anarchist. Beaten and abused by her husband, after five years she left him, to live, as she put it, "as a fugitive, sleeping on people's floors and having to prostitute for money to live."
In 1974, at the age of 27, she published Woman Hating: A Radical Look at Sexuality. Uncompromising and furious, it set the tone for her later work which included Pornography: Men Possessing Women (1981).
In 2000 she described in the New Statesman how the previous year she had been drugged and raped in a hotel room in Paris. Traumatised by the experience (and by the suggestion by some that her account may not have been true), she withdrew from public life.
Recently, however, she had returned to the public eye, announcing: "I thought I was finished, but I feel a new vitality. I want to continue to help women."
Andrea Dworkin published 13 books of fiction, non-fiction and poetry. She suspected that her fiction was rejected by publishers who feared the power of Playboy, but her novels were not popular even when published; the Literary Review described one book about sex as "grossly disgusting". Her memoir, Heartbreak: the Political Memoir of a Feminist Militant, was published in 2002.
Surprisingly softly spoken, she would beguile interviewers with her engaging smile. But she was contemptuous of reactions to her appearance. "When women write about me," she said, "they always talk about how they think I must feel about the way I look. I find all of this close to absurd."
Nevertheless, her refusal to make any concessions to feminine beauty was bound up in her philosophy, not least because while some women regarded it as an act of bravery, others saw it as a symptom of her problems. "Dworkin pretends to be a daring truth-teller," wrote the feminist Camille Paglia, "but never mentions her most obvious problem, food."
Although regularly referred to as a man-hater, she was particularly close to three men: her father, her brother - whose death in 1992 devastated her - and John Stoltenberg, the civil rights activist, author of Refusing to Be a Man, and her companion for 30 years.
She once claimed to be a lesbian, but she described their relationship as "very deep" and they were married in 1998. "I don't hate men," she once said. "Not that they don't deserve it. It's just not in my nature."
Andrea Dworkin, who died on April 9, was increasingly frail in recent years. She had undergone several painful operations on her knees which were worn down by years of obesity.
She is survived by her husband.
Who will take up her torch?

All men are rapists and killing rapists was fine. Andrea Dworkin's outspokenness was easily derided, yet her critics too often failed to see the visceral analysis she brought to sexual politics

Linda Grant
Sunday April 17, 2005
The Observer

Five years ago this week, I took a cab on a rainy Saturday night from glittering Manhattan to the darker streets of Brooklyn, to the brownstone where Andrea Dworkin then lived, with her life partner John Stoltenberg. Inside, the house was rather dark, with wooden floors, its walls lined with many books, most of them scholarly, and, in the kitchen, a blown-up photograph of Andrea with John.
They are both much younger in the picture and he has his arm round her and she is smiling, and you can see that she was once a beautiful and radiant young woman. She had just published a shocking new book called Scapegoat: The Jews, Israel and Women's Liberation, which she had been labouring over since a visit to Israel in 1988, and which she regarded as her life's work, the one she dedicated to her father, who did not live long enough to see it published.
Scapegoat is a gruelling account of centuries of anti-semitism and misogyny, pogrom and rape, unsparing in the horror of its detail. Dworkin was not, it turned out, an anti-Zionist; she was an anti-nationalist and a pacifist who, none the less, believed that after all the Jews had suffered they had every right to fight back with any weapons at their disposal, to have their own country, even though the country they had made was, to her disappointment, no less patriarchal and oppressive of its minorities than any other.
And, in one of the giant leaps of thought of which only she seemed capable, she compared women's liberation to Zionism and asked why women did not hit back against equally horrific discrimination and, furthermore, why women did not have their own country. In short, Dworkin admired Zionists because they had a plan; she demanded to know of feminism why it did not.
George Orwell said that some ideas are so preposterous that only intellectuals could believe in them and the contradictions, paradoxes and downright absurdity of the book were going to be more than enough for our two hours of interview time. I had made it clear both to my editor, and to Andrea, that I would be asking no questions about that famously interesting topic, her weight.
But when I got back to my hotel in Manhattan later that night, I was as depressed as if I had visited those dark places of human suffering that Andrea had pored over for so long. Her physical appearance disturbed me dreadfully. The shock was nothing to do with aesthetics or society's idea of slimness, but, rather, of coming up close to such extreme distortion of the body.
She was almost immobilised by it, a sinewy, survivor's mind trapped in a flesh prison camp. A knitted sock fell off her foot and she was unable to pick it up, let alone bend to put it on again.
Twice she went upstairs to the bathroom, very slowly padding up the uncarpeted wooden steps and I can still hear the sound of the house shuddering, the impact of each heavy step sending a low roar through the foundations. Hearing that she had died, and absorbing the shock of it, if not, perhaps the surprise, because it had seemed obvious to me, five years ago, that her weight was going to kill her, I felt not the anger and the sorrow I had experienced a week earlier at the news of Saul Bellow's death. It was more like being told that someone you know has been murdered. She was only 58.
Why did she matter so much? And why to me, who was never raped or beaten, who never signed up for radical feminism? I think it was because Dworkin, however much she thought of herself as a scholar, and Scapegoat was a scholarly book, was the feminist who, in the debate about pornography - all that chatter about morality and freedom of speech and representation - insisted on reminding us that the sex industry took real women and abused and usually destroyed them.
She rubbed our faces in reality, in the ugliness of the world; she made sure that we understood that porn could only exist if women suffered to make it exist. She was prepared to examine what most of us are too squeamish to think about - the horror of life. That is why, highly unfashionably in this day and age, she supported the Jewish right to fight back and why she thought it was perfectly OK for a woman to turn on her rapist and kill him.
Dworkin always paid great attention to the effect of violence on its victims, not to sentimentalise them, but to point out that violence has consequences. She saw how damaged and emasculated Jewish men after the Shoah had rebuilt themselves in the image of their former oppressors, and taken out their rage and humiliation on another, weaker group of men, the Palestinians, who, in turn, in their rage and humiliation, took out their powerlessness on women who were, as always, at the bottom of the heap.
The real and the fantastic seemed to me the duality of her nature. She was constantly oscillating between that refusal to avert her eyes from suffering, poring almost pruriently over every detail, then arriving at a conclusion - the female nation state - that was so obviously off the wall that it had to be a metaphor, except when you questioned her and she looked at you and in her quiet voice said, no, she meant it, she really did and even believed it could happen, if only women could get organised.
She knew what men had done to women, she wanted to live in a place whose borders could be closed to them, yet she loved individual men her whole life. When people first meet each other and are in love, they cannot control their faces, which simply light up when they see each other.
When John Stoltenberg came home that night, a power station of wattage came on when Andrea turned around and saw him. She radiated adoration. For my part, the man who entered the room, appeared to be self-evidently gay. She described herself as a 'celibate lesbian'.
She was capable of hating women more than men. When I asked her who she loathed most in the world, it was not Hugh Hefner, but the female concentration camp guards in Nazi Germany. She was never under any illusions that women were the gentler sex. I remember saying to her that if her analogy with Jews was right, then this Womanland, for whom she saw herself as the Theodor Herzl, would also, inevitably, contain its Margaret Thatchers, its Rosemary Wests, its Myra Hindleys and its Irma Greses, who put her pack of half-starved dogs on the women in the death camps. Yes, she said, she knew that. She was not a utopian idealist - she understood the darkness of human nature.
But sitting there with her, in her house that rainy night in Brooklyn, I wished that I had not so blithely told her at the start that we discuss nothing but her ideas, because I wanted to say to her: 'Andrea, you are going to kill yourself if you go on like this.' I met her again a few months later, at the Edinburgh Festival. She was moved around the site in a wheelchair and the short journey to the hotel where we were staying had to be done by car. The cause of her death has not been reported. I knew, because her agent told me, that when I interviewed her she had just come out of hospital, but I was warned not to ask about the nature of her illness.
We do know, now, that she was suffering from osteoarthritis in her knees, a disease which develops with the wearing down of the cartilage, a disease of the overweight.
She knew everything about how the female body could be made to suffer, through cruel diets, beatings, sexual torture, being fed through the maw of a meat-grinder in the famous Hustler cover, but she could not or would stop her own from torturing her to death. It was as if she was always saying: 'I refuse, I refuse, I refuse to be slim and pretty. You'll have to take me as I am, a living affront.'
And I wish I had said to her: why don't you admit that this extraordinary synthesis you brought about intellectually, between rape, pornography and the ruthless demands the male gaze makes of women's bodies, can't be made an example of in your own self. Please don't kill yourself to prove a point.
But perhaps, as she understood that her Womanland would be no utopia, because she recognised the darkness and the potential for cruelty and, perhaps, masochism inside us all, she also understood those aspects of herself which were beyond her own control, that colossal weight, that vastly excess part of herself that dragged her to a far too early death.
I never agreed with her radical feminism. I thought that socialist feminism was more sane, more likely to succeed. I was wrong. In Britain, it attached itself to the trade-union movement and to town-hall socialism and went down with both of them.
I know now that Andrea Dworkin understood what none of us did: the nature of pain and of suffering and the terrible impure choices we must make to free ourselves, if indeed we ever do.

Andrea Dworkin, 1946-2005
By Bidisha Banerjee
Posted Tuesday, April 12, 2005, at 3:35 PM PT

Bloggers debate the legacy of pioneering feminist Andrea Dworkin; they also react to the allegations that Spain sold weapons of mass destruction to Venezuela and dissect President Bush's iPod playlist.
Andrea Dworkin, 1946-2005: Feminist Andrea Dworkin, vehement critic of pornography and author of many polemic works including Intercourse, died over the weekend. "I loved that she dared attack the very notion of intercourse. It was the pie aimed right in the crotch of Mr. Big Stuff. It was an impossible theory, but it wasn't absurd. There is something about literally being fucked that colors your world, pretty or ugly, and it was about time someone said so," writes sexologist Susie Bright, who has claimed that Dworkin called for her assassination. "I'm sorry Andrea Dworkin started a sexual revolution that she ended up repudiating. … She was the animator of the ultimate porno horror loop, where the Final Girl never gets a chance to slay the monster, she only dies, dies, dies, with the cries of the angry mourners to remember her." Creep and Blink, a blog about "sex laws and science," insists, "[D]workin's life was a living testament to the blurry line between leftist and rightist totalitarianism and paranoia, as well as the contempt on both extremes for a genuinely free information market. While her criticisms may have had kernels of truth in the porn market of the 70s and 80s, Dworkin, on the whole, underestimated, infantilized and desexualized women with her overbroad generalizations and her quest to limit their sexual choices in the name of gender liberation."
"I could say that every cruelty and every uncharitable swipe taken at her—by the pimps and the pornographers, by self-satisfied liberal men and by critics from within the movement—was a testament to how much she mattered and how important it was that someone was there to tell the truth without flinching, that that someone was her. All of these things would be true. But they don't even begin to touch it. Nothing that I could say would," mourns Radgeek People's Daily's self-described radical feminist Charles Johnson. "It's common, and tempting, to wish peace on the dead, and Andrea Dworkin deserves to be at peace, but I can't imagine her being satisfied with death, or with anything short of an almost unimaginable justice," muses Hopelessly Midwestern. At The Corner, The National Review's Rick Brookhiser recalls Dworkin's admiration for George Washington and compliments her "unrelenting, hard, clean and compelling" writing.
Bidisha Banerjee is a Slate editorial assistant.
View the Andrea Dworkin Lie Detector on Dworkin's Web site.