18-5-2001
Artemisia Gentileschi
(1593-1652)
Artemisia Gentileschi was born in Rome on July 8, 1593. She was the eldest child of the painter Orazio Gentileschi and his wife Prudentia Montone. She was trained as an artist at an early age and she soon displayed a high skill of painting. She began her painting apprenticeship most likely during the years 1605-10. She had access to many great works, which were works in progress during her lifetime, Carracci's Farnese Gallery, Caravaggio's paintings in the S. Luigi dei Francesi and the S. Maria del Popolo and frescoes by Guido Reni and Domenchino. It was difficult for women to become artists during this time, so fortunately for Artemisia, she was able to gain access to a world that would normally have been forbidden. Because of her father's profession she came into contact with many artists working in Rome during these years. It is most likely that she would have personally known the artist Caravaggio. He was a colleague of her father and his works were popular in Rome at the time. She was also an acquaintance of Michelangelo Buonarotti the Younger, a great nephew of his namesake. These associations were most likely to have formed her most important artistic influences in later life. She was strongly influenced by Tuscan idealism, Roman realism and Caravaggio's chiaroscural naturalism.

Judith Beheading Holofernes
1620
Oil on canvas
78 3/8 x 64 in (199 x 162.5 cm)
Uffizi, Florence
Her first dated painting is the Susanna and The Elders, (Pommersfelden, Schloss Weissenstein, 1610). It is a signed and dated painting in a very natural style. The gestures are strong and the expressions realistic. The painting shows an understanding of anatomical skill, colour, brushwork and a sound knowledge of pictorial structure. It is an interesting point to note that her choice of subject for her first signed and dated work is a female hero.
In the summer of 1611, Artemisia took visited Rome to view some works in progress currently being completed. She visited Santa Maria Maggiore, where ceiling paintings by Cigoli and Guido Reni had been under way since 1605. She saw St. Peter's where Carlo Moderno's extension of the nave and creation of the facade were almost finished. It was also during this time that the mosaic inner decoration of Michelangelo's frescoes were being applied. At the Quirinal Palace, Orazio Gentileschi, Giovanni Lanfranco, Carlo Saraceni and Agostino Tassi were decorating the Sala Regia. Orazio and Tassi had worked together on The Casino of the Muses, (Palazzo Pallavicini-Rospigliosi, 1611-12) a vault fresco in the Palazzo Pallavicini-Rospigliosi. There is a supposed portrait of Artemisiain the decoration of the ceiling. Agostino Tassi was a landscape and marine painter. Because of his artistic skill, Orazio asked him to tutor Artemisiain perspective. It was during one of these lessons that Tassi raped Artemisia. The rape of 1612 was well documented and a testimony from the ensuing trial can be found in the document The Rape and Trial . Artemisia was forced to undergo a very humiliating public trial in which she was tortured, she had to have a medical exam to prove that she was a virgin before the rape and her reputation as a woman and an artist was questioned. As an unmarried woman who was not a virgin, she was classified as damaged property. Tassi had promised marriage but he claimed that Artemisia was promiscuous and he failed to uphold his promise.
After the trial, Artemisia continued painting and she began to develop her more distinct personal style. It was during this time that she painted Judith Slaying Holofernes, (Naples, Museo di Capodimonte, 1612-13). It is a very violent interpretation of the Biblical scene. It is most likely that this was an expression of the emotional turmoil she felt due to the trial. She was to complete many versions of this scene, but this particular painting is a very dramatic and bloody work. Its realism and dramatic chiaroscuro recalls previous works by Caravaggio and Rubens.
1610

(Pommersfelden, Schloss Weissenstein)

Florence, 1614-1620

On November 29, 1612, Artemisia married a Florentine artist by the name of Pietro Antonio di Vincenzo Stiattesi. This was only a month after the trial had ended. Husband and wife are both documented as using and visting the Academie del Disegno. Artemisia became an official member of the Academy in 1616. Artemisia had the support of many patrons whilst living in Florence. She was encouraged by the Medici family, as well as receving a commission for a painting for the Casa Buonarotti, which was under construction. It was during her time in Florence that she begins signing her paintings using the family name 'Lomi', and not Gentileschi. This was due to a strained relationship with her father.

At the Academy she becomes friends with Galileo Galilei, and they continue to write to each other. She painted another version of Judith during her time in Florence. Judith and Her Maidservant, (Florence, Palazzo Pitti, 1613-14) was completed in Florence, the only fixed date for a piece of her work from this time is the Allegory of Inclination, (Florence, Casa Buonarotti, 1615-16). She completed the painting in August of 1617. The last painting she completed in Florence is Judith Slaying Holofernes, (Florence, Uffizi, c. 1620). She gave birth to a daughter, in approximately the year 1618, a few years before she moved away from Florence.

Self-Portrait as the Allegory of Painting, 1630s, The Royal Collection of Her Majesty the Queen.
Genoa, Venice, & Rome, 1620-c.1630

Orazio Gentileschi went to work for a patron in Genoa in 1620, and it is most likely that Artemisia accompanied him. There are two works by Artemisiain Genoese collections, Lucretia, (Genoa, Palazzo Cattaneo-Adorno, c.1621) and Cleopatra, (Milan, Amedeo Morandotti, 1621-22). At the time, Genoa was a very rich banking and shipping town and Artemisia was able to work here and she found some buyers for her works. It was during her time in Genoa that she met the artist Anthony Van Dyck, the two artists had knowledge of each others work and it is quite likely that they influenced each other.

Artemisia had returned to Rome by 1622, because there is a Portrait of a Condottiere dated 1622, in Rome. Artemisia stayed in Rome until the end of the decade, her name is mentioned in a census of 1624-26. She lived in S. Maria del Popolo, on Via del Corso. She was the head of a household consisting of herself, two servants and a her daughter. Her daughters name, according to different documents, was Prudentia, or Palmira. There is no mention of her husband, Pietro Antonio di Vincenzo Stiattesi. It is most likely that they had separated, although Artemisia had another daughter, born after Prudentia. This is known because there is a letter by Artemisia about her second daughter's marriage to a Knight of the Order of St. James, on March 13, 1649. It is also known that both of her daughters were painters, obviously trained by their mother, except no knowledge of their work exists or is known.

Artemisia's second artistic period in Rome also coincided with the pontificate of Urban VIII (1623-44). This was a new time for artistic style and taste. Gian Lorenzo Bernini was working consistently around Rome during this time also.He was working on the interiors of St. Peter's. Artemisia was working on another representation of Judith. Her Judith and Maidservant with the Head of Holofernes, (Detroit, Institute of Arts, c. 1625), is an fine example of the Carravaggesque Baroque style in which Artemisia

Most Holy Father, Orazio Gentileschi, painter, most humble servant of Your Holiness, respectfully reports to You how, through Madame Tuzia his tenant, and as a result of her complicity, a daughter of the plaintiff has been deflowered by force and carnally known many, many times by Agostino Tassi, painter and close friend and associate of the plaintiff; also taking part in this obscene business was Cosimo Quorli, your orderly [furiere]. By this I mean that besides the rape, the same orderly Cosimo, through his intrigues, took from the hands of the same young woman some painting's of her father's, and in particular a Judith large in size. And because, Holy Father, this is such a nasty deed, giving such serious and great injury and damage to the poor plaintiff, especially since it was done under the trust of friendship, it is like a murder, and committed by a person who is used to committing even worse crimes than this one, the perpetrator being the said Cosimo Quorli. Thus, kneeling at your Holy feet, I implore you in the name of Christ to take action against this ugly intemperance by bringing to justice him who deserves it, because, besides granting a very great favour, your action will keep the poor plaintiff from disgracing his other children. And he will always pray to God for your most just reward.

Proceedings of the Case of Agostino Tassi

Testimony of the Rape Trial

Most Holy Father, Narrative of the event which took place between Agostino Tassi, Artemisia Gentileschi, and the orderly Cosimo Quarli, with the aid of Tuzia, wife of Stefano Medaglia.

Agostino Tassi, on the day of Santa Croce in May it will have been a year, was let into the house with the assistance of Tuzia. As soon as he arrived he began with a charming manner to persuade Artemisia to work on her father to make him throw out of the house Francesco Scarpellino, who was Signor Orazio's apprentice. Agostino did this because the said Francesco Scarpellino had refused to act as procurer and bring him into Artemisia's house.
was working. Joseph and Potiphar's Wife, (Cambridge, Massachusetts, Fogg Art Museum, c. 1622-23) was painted during this second Roman period. This artistic period was a productive and successful one for Artemisia. One of Artemisia's finest and best known works was completed during these years. Self Portrait as the Allegory of Painting, (London, Kensington Palace, Collection of Her Majesty the Queen, 1630) is an exceptional piece of work. Gentileschi

has demonstrated her knowledge of oil painting to produce a finely crafted piece of artwork, she is portraying herself and at the same time

she has illustrated a theme common to painters of her age. She has displayed herself surrounded by the attributes of painting, a different interpretation on

The Birth of St. John the Baptist, 1635, oil on canvas, Museo del Prado, Madrid.
the common theme of the self portrait. The painting was aqcuired by King Charles I of England, between 1639 and 1649.
Naples, 1630-38
Aretmisia was documented as being in Naples between August 1630 and November 1637. Naples was a large city and there was an abundance of work and patrons for artists wishing to work there. Caravaggio had stayed in Naples and his visit and artistic style had opened the doors for other artists wishing to complete work in the city. Artemisia met the artist Velasquez in late 1630, they both shared the art patron Maria of Austria.
The same year Artemisia finished a large altar painting of the Anunciation. It was her first known church commission. It was signed and dated and also her largest piece of work. It was painted for S. Giorgio de' Genovesi, a Genoese church in Naples. Her next signed and dated painting was Clio, (Private Collection, 1632).
England, 1638-41
By 1638 Artemisia was in residence at the court of King Charles I and Queen Henrietta Maria in England. Charles I was an avid art collector and patron and he had an outstanding collection including fine works by Raphael, Titian, Corregio, Mantegna, Caravaggio and other ancient and Renaissance paintings and sculpture. Artemisia served the King for two or three years and for the first time in seventeen years, she worked with her father. Orazio Gentileschi had been in England since 1626. Artemisia was in England to collaborate with her father in painting the ceiling of Queen's House at Greenwich, ( now at Marlborough House, London, since 1711). The work is titled An Allegory of Peace and the Arts under the English Crown, 1638-39. Orazio Gentileschi died in England on February 7, 1639.
By 1642, fighting had broken out between the Roundheads and the Cavaliers and the English Civil War was underway. Artemisia returned to Naples during the years 1640-41, and it was here that she would stay for the remainder of her life.
Naples, 1642-52
This last period of Artemisia's life was dominated by work for her patron Don Antonio Ruffo of Sicily. She completed David and Bathseba, ( Columbus, Ohio, Museum of Art. 1640's). An attributed painting of Lot and his Daughters, (Toledo, Ohio, Museum of Art, 1640's) also dates from this time. One of Artemisia's last known works is, like her first, a female hero. Lucretia, (Naples, Museo di Capodimonte, 1642-42) is an attributed work, but even so, it demonstrates Artemisia's fondness for the female hero, strong, capable and independent women in the realm of art history.
Artemisia Gentileschi died in 1653. Despite her skill, reputation and importance little was written about her. There were two satirical epitaphs written about her in Venice. A grave slab, reading HEIC Artemisia was lost on the restoration of a small Neapolitan church. All that remains of her life are the 34 paintings and 28 letters that she left behind.
February 2002
Who Was the Real Artemisia?
She modeled for her father, became one of the most successful Italian painters of the 17th century, and has sparked the imagination of contemporary novelists and filmmakers. Now the Metropolitan Museum of Art looks at both Gentileschis in a major show

By Ann Landi
She has been the darling of feminist art historians for the past quarter century, the subject of at least three novels, and the heroine of an R-rated French movie. Now, in tandem with her father, Orazio, Artemisia Gentileschi comes into focus once again, in a major show at the Metropolitan Museum of Art, "Orazio and Artemisia Gentileschi: Father and Daughter Painters in Baroque Italy" (from the 14th of this month through May 12). Billed somewhat breathlessly as "the largest assemblage of work by either artist yet presented," the exhibition promises a wide-ranging look at 35 works by Artemisia (1593–1652) and 50 by Orazio (1563–1639), whose fame far eclipsed his daughter's until the last century.
Recent interest in the story of Artemisia's life and art has been fueled in large measure by certain biographical facts: her rape at the age of 17 by her father's associate Agostino Tassi, and the sensational trial that followed. several art historians have seen in one of her best-known paintings, Judith Slaying Holofernes (1612–13), a grim reprise of the artist's earlier trauma. "It is impossible to ignore the echo of personal experience in this Judith," wrote the feminist scholar Mary Garrard in 1989. Indeed, "the very imagery of the bloody bedroom scene invokes Artemisia's own description of Tassi's . . . assault upon her, with its tangle of knees, thighs, blood, and knives." And this was just one of at least four paintings she did on the subject.
The scholarly debate has focused on how much biography and Freudian psychodrama can be read into the works: Did a "psychic wound" lead Artemisia to paint personal protests throughout her life? Was she "acting out" her own form of revenge? Novelists have taken the known facts to weave lively and inevitably lusty narratives. Susan Vreeland's The Passion of Artemisia, published by Viking last month, imagines an artist husband who cheats on her with his models, a bitter rupture with her father, and a pious convent-bound confidante. The better-documented Artemisia (Grove), by the French novelist Alexandra Lapierre, invents an ecstatic midlife affair with a sensuous Englishman. The 1998 movie Artemisia, roundly scorned by feminist critics, has the heroine swooning with passion for the swarthy Agostino, in spite of his repeated betrayals. And, not to be upstaged by print or celluloid, contemporary artist Kathleen Gilje recently exhibited a meticulous copy of Artemisia's early Susanna and the Elders at the National Museum of Women in the Arts, in Washington, D.C. Paired with an X ray of Gilje's underpainting, which delineates a more violent interpretation of the scene, the work purported to "show how closely Artemisia's story mirrors that of Susanna's." (This will not come as news to the art-historical community: Garrard made much the same claim 30 years ago.)
It seems very much to be the Artemisia moment. But why now? And who was the real Artemisia? Elizabeth Cropper, dean of the Center for Advanced Study in the Visual Arts at the National Gallery of Art in Washington, D.C., believes that interest in Artemisia reflects a wider interest in the century that also gave us Caravaggio and Velázquez. "We're beginning to get a much richer and more textured history of the period," she says. And archival research into Artemisia's life has given us a more complete picture of the woman and her times. Beginning with her rediscovery by the first generation of feminist art historians, she has gained an almost cultlike status as a woman who triumphed in an era dominated by supremely talented men.
Artemisia's career, as it emerges from the Metropolitan's show and from the wealth of recent scholarship on the artist, is more complicated, more calculated, and possibly more heroic than the gruesome facts of her adolescence. Yes, she did survive a violent assault at a young age and go on to paint stirring images of women subduing, escaping, and generally fending off the attentions of importunate louts. But more intriguingly, through sheer talent and force of will, Artemisia Gentileschi almost single-handedly pulled herself up out of unpromising circumstances to become a member of elite social circles in Florence and Rome, a successful promoter of her own work, and the mother of four children. Unlike other female painters of the day, who confined themselves to portraiture or still life, Artemisia produced ambitious biblical scenes, provocative nudes, and searching self-portraits.
"What's extraordinary is that she sustained a painterly career throughout her life and was extremely skillful in placing her pictures and, indeed, in marketing her pictures," notes Cropper, who contributed a lengthy essay to the catalogue of the show.
At the time of the rape, in 1611, Artemisia was living and painting in her father's house and studio in Rome. Even as a teenager, she was an accomplished painter, collaborating with Orazio on ambitious canvases and producing compelling work of her own. She was also, according to contemporary accounts, an eyeful. "Beautiful and provocative, with her unkempt hair and low-cut dresses, she stirred the imagination of many men," writes Patricia Cavazzini, an independent art historian living in Rome and one of the contributors to the Metropolitan's catalogue. The most impressive of her paintings from this period, Susanna and the Elders of 1610 (which some scholars have attributed to Orazio even though it bears Artemisia's signature), shows the anguished protagonist recoiling from the lecherous advances of a pair of predatory males.
Orazio did his best to keep his daughter under wraps, confining her to the household and assigning her a chaperone, but gossip about her was rampant. Matters weren't helped much by rumors that Orazio used his own daughter as a model—a daringly nude model. At the time that Artemisia was taking her first steps as an artist, Orazio was himself undergoing a kind of rebirth. Inspired by Caravaggio, he "had taken to painting directly from the model, and this is what Artemisia learned from him—this use of living models, which gives to the pictures their extraordinary immediacy," explains Keith Christiansen, Jayne Wrightsman Curator of European Paintings at the Metropolitan. Orazio, then in his late 30s, was on his way to becoming "the major Italian Caravaggesque painter," whose works would eventually find favor at the courts of Paris and London.
Unaccountably, he allowed two of his closest friends, Tassi and another associate named Cosimo Quorli (described by Cavazzini as "a truly revolting character"), free access to the daughter he otherwise guarded so closely. One day Tassi found Artemisia alone and forced her into a bedroom; the trial testimony, of which there is ample documentation, leaves little doubt that what followed was rape, not seduction. Artemisia pushed him away; she claimed to have grabbed his penis and torn off skin; and she snatched up a small knife and tried to stab him. But soon after the incident, a full-blown affair developed. Tassi promised marriage, and Artemisia fell for her suitor, who was described in contemporary accounts as small, pudgy, and "di poca barba" (with a scant beard).
Ten months later, still at work on a project with Tassi and sensing no nuptials on the horizon, Orazio pressed charges against his daughter's lover—not for rape specifically but for "defloration," robbing his offspring of her virginity and thus ruining her chances of a respectable marriage. "This was a dishonor to her family," says Christiansen. "One has to shift gears very dramatically in dealing with the issue of rape in the 17th century." Indeed, a woman of ill repute or low status, such as a servant, could not look to the Roman courts for justice in the event of rape.
The subsequent trial was a messy business, with Tassi producing witnesses who claimed to have enjoyed Artemisia's favors. For her part, the young artist was seen to behave affectionately toward her "intended"—until it was revealed that he already had a wife. In November 1612 Tassi was sentenced to five years' exile from Rome, but such was the protection of favored artists at the time that he hung around the city for several months and then, according to Cavazzini, for two years "he stayed at Bagnaia, not far from Rome, frescoing for Cardinal Montalto, one of the wealthiest and most notable patrons in the city." Notes Christiansen: "In the Renaissance and the 17th century, being a gifted artist could get you out of all kinds of jams."
As for Artemisia, the day after Tassi's sentencing, she was quietly married to another painter, Pierantonio Stiattesi, and packed off to Florence. It was there, in the city of the Medici, married to a Florentine whose career never amounted to much, that she blossomed as an artist and a woman of consequence. Illiterate when she left Rome, she learned to read and write. A promising beginner in her father's studio, she became the first woman artist admitted into the prestigious Accademia del Disegno. Within a few years, her circle of patrons and friends expanded to include Galileo, the grand duchess Cristina de' Medici, and Michelangelo Buonarroti the Younger, nephew of the great one. And before her return to Rome in 1620, she gave birth to four children, only one of whom, a daughter, survived to adulthood. The works from this period include the first of the bloody canvases of Judith and Holofernes, along with a more contemplative painting of Judith and Her Maidservant and a proud full-length nude self-portrait in Allegory of Inclination. So seductive was this last work, notes Cropper, that later in the century, on inheriting the painting, the new owner had another artist "cover up the figure with draperies so that his wife and children would not see the nudity."
Intending at first to make only a short visit to the city of her girlhood, Artemisia ended up staying in Rome for six years. "She made friends with all the intellectual elite," Christiansen says. "And from that point on, this is the story of her life. She's dealing with major patrons on her own terms." Documents that show her living on the Via del Corso with her daughter and servants indicate that she was faring handsomely, although her marriage was clearly on the rocks. In 1623 Pierantonio was accused of slashing the face of one of a group of Spaniards while they were serenading his wife. Soon thereafter, he disappeared from her life for good.
Artemisia went on to enjoy three decades of heady independence, becoming one of the most successful painters of her day, with a career that took her to Venice, Naples, and even London. Her patrons included Philip IV of Spain, the Spanish viceroy in Naples, members of the papal family, Prince Karl von Liechtenstein, and Charles I of England. She enlisted her brothers as agents for her work, acquired property, and amassed a handsome dowry for her daughter. "Artemisia was not merely successful," Cropper notes in her essay. "She was famous." She was praised for both her talent and her beauty; an artist who drew her hands in 1625 called them more beautiful than those of the goddess Aurora, because "they make marvels that ravish the eyes of those who judge best."
Her specialty, not surprisingly, was strong and heroic women—Judith, Esther, and Cleopatra, to name three. Her self-portraits show her as an equally formidable presence, robust and composed. In one, she proudly holds the tools of her art, a brush and palette, while her pushed-up sleeves and hasty coiffure give evidence of a woman deeply absorbed in her work. In some sense, Cropper points out, "every image of a forceful woman she painted has to be associated with its author." Christiansen believes she created a market for such images, but Cropper is more cautious. "The court of Marie de Medicis developed a great interest in what is called the femme forte, or 'strong woman,' and so an interest in this theme of the heroic and virtuous woman was not strictly linked to Artemisia," she says. "She may have been successful in exploiting it in painting on a grand scale, but so were others."
As she moved from city to city, her style changed, becoming at times more dramatically Caravaggesque, at other times more obviously classicizing. For that inconsistency she has come under attack in some quarters, drawing the criticism that she was a little too adaptable, perhaps painting just for the market. But Cropper sees her protean approach as a positive attribute. "When Guercino goes to Rome, he famously changes his style. When Guido Reni goes back to Bologna after painting in a very Caravaggesque idiom, his pictures change. In the case of these outstanding male artists, we see it as a demonstration of their capacity, of their ability to learn and invent in new ways. So for me the fact that Artemisia is able to change her style is quite remarkable, because she would conform much more to the conventional image of the female artist if she just had one small specialty, like still life or portraiture."
In the end, it is of course the marvellous works that still ravish our eyes and imagination, not the fact that she was a woman or the sensational aspects of her biography. And yet to disavow her sex, and her unique position as a supremely talented female artist of the 17th century, is a little like ignoring van Gogh's lunacy or Picasso's misogyny. On some level, a great artist's temperament, proclivities, and even gender inform the works.
"We should not . . . ignore her life as we look at the work, because the life is in her work," Cropper writes. "Most of all we should not deny her exceptionality, her true independence from her father from the age of nineteen, and the fact that she was indeed a very famous painter during her lifetime, not just infamous now".
Contributing editor Ann Landi also writes about Sebastião Salgado in this issue.
LINKS:
Other paintings by Artemisia Gentileschi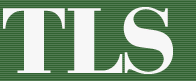 The TLS n.º 5358 DECEMBER 9, 2005
Art History
Mieke Bal, editor
THE ARTEMISIA FILES
Artemisia Gentileschi for feminists and other thinking people
241pp. University of Chicago Press. $27.50; distributed in the UK by Wiley. £19.50
ISBN 0226035816
Like any good belief system, feminism has both an ethical and a metaphysical aspect. The ethical part hinges on the notion that vulnerability to special forms of suffering tends to generate special forms of virtue. The metaphysical part says that the sacrifices of individuals can have a redemptive effect on the wider community. The resemblance to Christianity would be ironic if it were not so indisputable.
It might be argued by the particularly pitiless reader that neither ethics not metaphysics ought to have any place in scholarship. But it is sometimes hard to correct the errors of others without getting a little over-excited oneself. This collection of essays is targeted at various constituencies who have taken the name of Artemisia Gentileschi in vain.
Old-school connoisseurs compare her disparagingly to her father and tutor Orazio, or to her artistic model Michelangelo da Caravaggio. Feminists see her life as a parable of abjection and overcoming, citing a 1612 rape trial brought by Orazio against Agostino Tassi, who had allegedly forced himself on Artemisia while he was supposed to be teaching her perspective nearly a year before. Postfeminists prefer to see her as - dread word - feisty, a confident sexual being brought down by a patriarchal conspiracy, and wax sceptical about autobiographical resonances identified in her work by an older generation. The playful title heralds a book which is relentlessly censorious in tune.
All the essays gathered here are worth reading, though most of them seem to rely here and there on words which don't exist, such as "chiaroscural" and the uniquely depressing "represented", while a picture painted in 1610 can't really be said to tell us much about au assault which took place in 1611. But many things the writers say are true enough. The Morellian tradition of comparative evaluation does indeed tend to reduce art to the level of an egg-and-spoon race, even if the notion that competitiveness is a solely patriarchal trait may easily be disproved by experience. The religious culture of the time did generate paintings of a queasy bodily intensity, which dealt with subjective experience in a new and arresting way. It would be fanciful to expect to know how bad Artemisia felt about being raped, whether her experience quite corresponded to rape in the modern sense, what Orazio's motivation was in prosecuting Tassi (it is widely and complacently assumed that he was more exercised by the damage done to his daughter's marriage prospects than by the hurt she had sustained), what inclination she there after felt to reflect on the incident in her work, and what patron might have been willing to underwrite such an exercise.
KELTH MILLER