14-12-2004
NATALIE WOOD (1938 - 1981)
by Gavin Lambert
Way ahead of her time

Gavin Lambert's outstanding life of Natalie Wood traces the troubled star's film career, love affairs and her marriage to Robert Wagner. But can it solve the mystery of her death?

Gaby Wood
Sunday June 20, 2004
The Observer

Natalie Wood
by Gavin Lambert
Faber £16.99, pp352
More than half way through his biography of Natalie Wood, Gavin Lambert tells us that he first met his subject in 1956. They were introduced by Nicholas Ray, who had directed Natalie Wood in Rebel Without a Cause a year earlier; Lambert had since become Ray's assistant. Nine years later, when Wood wanted to star in the movie of Lambert's novel, Inside Daisy Clover, the pair became good friends. 'I was wondering exactly what was going on with you and Nick Ray,' Wood said over dinner, referring to their first encounter. 'What was going on,' Lambert replied, 'was exactly what you wondered.'

The timing of this revelation is mischievously discreet. We already know that Ray had relieved Wood of her virginity; now, over a hundred pages later, we find out that her biographer himself succeeded her. But to have given this detail any more prominence would have been un-Lambert-like. Readers of his gripping memoir, Mainly About Lindsay Anderson, will already know about Lambert's relationship with Ray, so movingly entwined with the movies. And in writing about Natalie Wood, Lambert has chosen a careful position: one that must contrast with that of the scandalmongers and self-proclaimed intimates who came forward after her mysterious death. It's not until Lambert's final acknowledgments, for example, that we learn that Wood's widower, Robert Wagner, once told him: 'When you tell the truth about Natalie as you see it, I shall be at peace.'
Movie bios often fall into one of three broad categories: the autobiography (ghost-written or otherwise) of the star; the memoir of the star's assistant/butler/lover/child, in which agendas come out of hiding; the workmanlike overview with little critical insight. Lambert, however, is exceptional. He is an insider in Hollywood, where he arrived in time to know Norma Shearer (about whom he wrote a masterly biography) among many others. But he is also a critic (Lambert edited Sight and Sound for most of the 1950s), and in all of his non-fiction he brings a critic's eye to materials to which only an insider would be granted access: letters, diaries, the testimony of close relatives and friends. Lambert has equal respect for history and human beings; this biography is stunning not merely because he reveals new facts but because of his ongoing relationship to facts: he is sceptical, elegant, generous, exact.
Natalie Wood was propelled into stardom at the age of seven, by an ambitious mother who demanded that she 'make people love' her, in order to support her Russian immigrant family. She appeared opposite Orson Welles in Tomorrow Is Forever, and is still remembered as the little girl in Miracle on 34th Street. She continued to act in 'family pictures' as her own family disintegrated (her alcoholic father once waved a knife at her pregnant mother's stomach) or went unacknowledged: when her father, a studio carpenter, appeared on set to repair a piece of furniture, her mother warned her never to say hello to him in those circumstances again.
Then she met Nicholas Ray and Dennis Hopper and had affairs with both of them. 'When I think about those early days with Natalie,' Hopper told Lambert, 'the cool way she handled two affairs at the same time - I realise Natalie was way ahead of her time.'
After Rebel Without a Cause, she went on to give another Oscar-nominated performance in Elia Kazan's Splendor in the Grass. She was a lovestruck teenager in West Side Story, and an awkward girl turned high-class stripper in Gypsy. To each of these roles she brought a mixture of sweet-eyed serenity and nervy despair.
When she was 10 years old, she came across a 19-year-old actor on the lot at Fox studios, and instantly fell in love with him. By the time she made Rebel Without A Cause, Robert Wagner's fan mail was, according to Lambert, 'second only to Marilyn Monroe's'. They were married in 1957, and became one of the brightest star couples in Hollywood.
'My husband, my child, my strength, my weakness, my lover, my life,' Natalie Wood wrote of Robert Wagner a year into their marriage. Lambert tells this extraordinary love story with great empathy, and a good deal of help from Wagner.
The couple bought a house, and planned to decorate it in such grand style that it was never finished. When Lambert met them, they seemed to him 'not quite real, like the house. Later, I wondered if they seemed that way to themselves.' Eventually, their marriage fell apart. 'They were paralysed by simultaneous but separate insecurities,' Lambert writes, 'a couple who still loved but no longer understood each other, or themselves.'
Wood took refuge in other affairs; Warren Beatty, Nicky Hilton, and later, Frank Sinatra. One co-star remembers her 'working a room in search of love'. Wagner remarried and had a child. Wood attempted suicide (twice). She remarried and had a child. Then, in July 1972, they both remarried and had a child - with each other. 'The first time round, you sometimes got the impression they were playing it,' one friend told Lambert. 'But this time they just enjoyed letting people see how happy they were.'
One crucial protagonist in the Natalie Wood story refused to break his silence. Christopher Walken, with whom Wood may or may not have been having an affair when she died, and who, along with Robert Wagner, was with her the night she drowned, or drowned herself, at the age of 43. Towards the end of her life she took a regular cocktail of drugs - pain medication, sleeping pills - and a fair bit of drink. But many people who saw her around that time felt she was upbeat. She was very close to her two young daughters and maintained a dry sense of humour.
Did she jump into the water, or did she slip? Lambert lays out as many facts as he can, then presents her family's hopes. And here, it seems, he is gently heroic, because Lambert can embrace multiple stories, and he knows that truths can be told by biases and nostalgia and love.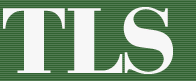 The life and death of Natalie Wood
Philip French

July 2, 2004 N.º 5283
NATALIE WOOD
Gavin Lambert
352pp. | Faber. £17.99. US: New York: Knopf. $25.95. 0 375 41074 0 | 0 571 22197 1
Natalie Wood's colourful life began and ended in mystery. Her curious death at sea in 1981 brought a telegram of condolence from Queen Elizabeth to Wood's husband, the movie star Robert Wagner, and had the scandal sheets talking of murder and suicide. She was born in San Francisco in 1938, but there are considerable doubts over her paternity. Her story reaches back to the Russian Revolution and the eastward flight of Wood's mother with her family when the news of the Romanovs' demise reached their estate in southern Siberia. This could be the stuff of a Kitty Kelly showbiz biography or a Jerome Robbins roman-à-clef dishing the dirt on Hollywood. But though this book doesn't stint on sordid revelations about daily life in Tinseltown, Wood's life and career are safe in the hands of Gavin Lambert, who has a rare combination of talents. He is an outstanding film critic, a gifted biographer, the author of some of the shrewdest fiction written about Hollywood, and has been closely involved in moviemaking as a screenwriter.

Moreover, they have something in common. Both had sex with the charismatic bisexual Nicholas Ray on the day they met him. Lambert's encounter was in London and he followed Ray to Los Angeles as his assistant. Shortly after his arrival he encountered Natalie Wood, who earlier that same year had lost her virginity at the age of sixteen to Ray while he was testing her for Rebel Without a Cause, a film that would change the course of her career. Lambert became one of her many gay friends, and a decade later, in 1965, she appeared in a film version of Lambert's novel Inside Daisy Clover as the eponymous troubled movie star.

Wood's mother Maria was a manipulative monster, even worse than the stage mother Rosalind Russell played to Wood's Gypsy Rose Lee in Gypsy. A romantic fantasist obsessed with her lost Russian heritage, she had a brief marriage to an army officer in China (which produced a daughter), before crossing the Pacific to San Francisco. There she contracted a hypergamous relationship with a Russian émigré from a more humble background, a dockworker who also felt cut off from his roots and was violent when drunk. "What did your father die of?" someone was later to ask Natalie. "My mother", she replied. Natalie was born four months after the marriage, and though she was never to know it, her real father was almost certainly a brutish Russian-born captain in the American merchant navy with whom Maria conducted a lifelong affair. The mother was determined to turn one of her three daughters into a star, and in 1943 she ordered the five-year-old Natalie to go and sit on the knee of Irving Pichel, who was directing a movie in Santa Rosa, the little town north of San Francisco where they lived. She and her older sister Olga got walk-on roles in crowd scenes, and immediately Maria shifted the family down to Los Angeles and began grooming Natalie for the screen.

After an impressive debut as Orson Welles's ward in the 1945 weepie, Tomorrow Is Forever (Welles recalled "something very sad and lonely about this compelling child"), she became an established child performer and the family's meal ticket. She played orphans, brat sisters, plucky victims of divorce; her characteristic role, Lambert observes, was "an emotionally displaced child whose problems are resolved by understanding adults (thanks, of course, to the understanding filmmakers who contrive a happy ending)". Over the next few years her film mothers were Gene Tierney, Margaret Sullivan, Joan Blondell, Maureen O'Hara and Bette Davis, her screen fathers James Stewart, Bing Crosby, Walter Brennan and Fred McMurray. In the greatest film of her early days she was unhappily cast as John Wayne's niece in John Ford's The Searchers.

Maria pushed and pushed, became the keeper of her daughter's fan mail, and, using Natalie as a lever, got her husband a job as a carpenter at 20th-Century Fox. One day he came onto the set of a film she was appearing in, and (in something resembling a scene from a Joan Crawford tearjerker) she called out "Daddy". Everyone was shocked, and Maria told her she must never again acknowledge her father's presence at the studio.

Natalie grew up in Hollywood at a time when the big studio system was reluctantly giving way to independent production. She found herself under contract to Warner Brothers, whose penny-pinching production boss, Jack Warner, supervised her career, making ten times her weekly contract payment by hiring her out to other studios. The House Un-American Activities Committee stalked the movie colony and everyone was in thrall to the suffocating conformity of the Eisenhower era. In this enclosed world Natalie had to play the game, kow-towing to the vindictive gossip columnists Loella Parsons and Hedda Hopper. She also had to cope with the near-insanity of Maria, whose account of a Russian Gypsy's curse induced a lifelong terror of "dark waters" in her daughter. Anticipating the horror movies of Wes Craven by some forty years, Maria told Natalie of a figure called "Jack the Jabber" who stabbed errant girls through the backs of cinema seats. She didn't, however, offer information about menstruation, and Natalie never recovered from the shock of her first period.

Unlike most child stars, Natalie made the transition to adult performer: she became a piercingly brown-eyed, black-haired beauty and an actor of feeling and subtlety. Rebel without a Cause was the turning point that preceded key roles in Elia Kazan's Splendor in the Grass opposite Warren Beatty and Robert Mulligan's Love with the Proper Stranger opposite Steve McQueen. Playing desperate victims of a repressive culture, she attained Hollywood star status, and was Oscar-nominated for all three performances. In between the last two there was West Side Story, which made her bankable. She worked under constant pressure from family, studio and filmmakers, and it would seem that sex became her principal act of rebellion, recreation and self-assertion. Lambert uses that curious old-fashioned term "highly sexed" to describe her, and suggests that her sex drive was part of the Russian heritage she readily embraced. But her conduct didn't differ markedly from that of Sinatra, Beatty, McQueen and other male stars acclaimed for their arrogant concupiscence. They figure among several dozen famous lovers, including our own gently retiring Tom Courtenay, who happened to be in Hollywood making King Rat in 1965. Like Princess Diana, Natalie had an inner circle, which she called her "nucleus" (the equivalent of Diana's "rocks"), a larger group she called her friends, and within it a special section known as "friends you occasionally sleep with".

This permissiveness was subject to limits. When her second husband, the British talent agent Richard Gregson, father of the first of her three children, was revealed as having had a fling with her secretary, Natalie called the police, who escorted him off her Beverly Hills mansion with his bags and baggage. She herself expected to be forgiven for her transgressions and flirtations during her first and third marriages to the same man, the charming Robert Wagner, who had broken away from his upper-middle-class background to become a movie actor. It was a turbulent relationship the second time around, their reputations shifting month by month through the successes and failures of their work in television, and not helped by alcohol and Natalie's increasing reliance on prescription drugs to calm her nerves and prepare her for social occasions.

Neither had any serious professional training, and their shared insecurity appears to have been played on by the brilliant, demonic Christopher Walken, who starred with Natalie in the misconceived science-fiction melodrama Brainstorm in 1981, and was probably her lover. He seems, quite legitimately from his position as a committed New York stage actor, to have challenged them to address their professional careers with greater seriousness. During a holiday break from shooting, Walken joined the Wagners on their yacht. They cruised to the holiday island of Catalina; immoderate amounts of booze were consumed and dangerous words exchanged. The next day the ship's motorized dinghy was retrieved along the coast and Natalie's body (filled with alcohol and prescription drugs) was fished out of the sea. The coroner recorded a verdict of accidental death: she had slipped on a greasy strip of teak while preventing the banging of the dinghy that was keeping her awake. As far as Tinseltown history is concerned, the jury is still out.

The yacht was named Splendor after the movie that was Natalie's greatest triumph, and the dinghy was called Valiant, an ironic reference to the Arthurian comic-strip epic Prince Valiant which made Wagner a star in 1954. The celebrated golden couple were mocked and patronized in much the same way that the Beckhams are today, and glib judgements are unfair in both cases. Lambert rightly claims that Natalie was on the point of regaining control of her own career at the time of her death. She had always wanted to play Blanche Du Bois in A Streetcar Named Desire, and regularly interrogated Lambert about Vivien Leigh, whom he had come to know as a result of writing the screenplay for The Roman Spring of Mrs Stone. Natalie had performed creditably with Robert Wagner in a television version of Tennessee Williams's Cat on a Hot Tin Roof, the weakest element of which was Laurence Olivier's Big Daddy. Natalie had acquired the rights to Nancy Milford's biography of Zelda Fitzgerald, and was preparing to make her stage debut (at the age of forty-three) in Anastasia with Wendy Hiller. This all suggests sanity and ambition. But she seems also to have seen her life as a split screen; towards the end, she took to leaving different messages on her agent's phone as, variously, "Natalie", "Natalie Wood" and "Mrs Wagner". Perhaps this was a joke, for she had become a mistress of irony.

Living in Hollywood all her life, Natalie must have become aware that most childhood stars would, sooner or later, sink into painful obscurity. Robert and Natalie entertained to dinner an elderly, drunken Bette Davis. Talking of her performance in The Star, Davis said: "But of course, you're too young to remember it". "Bette," Natalie replied, "I played your daughter in that picture." Davis went on unheeded.

The death of Natalie Wood had a predictably sordid aftermath in legal actions, family squabbles and old acquaintances spilling dubious beans to ensure their moment of fame and a few tarnished dollars. This Gavin Lambert scrupulously records. But he also takes away the sour taste in our mouths and the guilty feeling that we may have been engaged in a prurient exercise. His sensitive, sympathetic book ends with a coda that reviews Wood's movies and the development of her career over a period of thirty years. It guarantees her position in movie history.
'No one could lose control like her'

Her dad was a drunk. Her mum ignored her if she failed an audition. So Natalie Wood found happiness in movies - and men. Gavin Lambert on the rise and fall of the 'wonder child'

Friday June 25, 2004
The Guardian
First of all, she was Russian; and the great acting teacher Stella Adler once commented on the uniquely Russian "extreme sensibility of reacting, caring, feeling". Natalie Wood's parents, who fled the 1917 revolution with very little money and no prospects, first met after they settled in San Francisco. It was a flammable match between two very different emotional extremists: Maria Gurdin had one ruling passion, to create a future for herself through her daughter, whom she admittedly "raised to become a movie star". Nicholas Gurdin, basically gentle but weak, was fixated on a past that the revolution had forced him to leave behind. The more he lamented it, the more he drank - and erupted with violent rage.
For her actor friend George Segal, "nobody could lose control on the screen like Natalie", and he cited her extraordinarily intense breakdown scenes in Splendour in the Grass, Inside Daisy Clover and the television movie The Cracker Factory, as well as her near-breakdown before leaving the family home in Love With the Proper Stranger.
In fact, the first time Natalie lost control on the screen was in her first film Tomorrow is Forever. She was seven years old, and cast as an Austrian orphan from the second world war. To ensure that she'd cry on demand when she tested for the part, Maria primed her with a hair-raising account of watching a boy tear off the wings of a live bird. Because Natalie had talent as well as star quality, she'd have cried anyway, although maybe not so wildly as to amaze the director and producer when they ran the test.
Maria, no mean actress herself in the cause of manipulation, continued to implant all kinds of irrational fears and anxieties in her daughter, most dangerously that only Maria herself could be trusted. It was only after Maria had put her through another 16 movies and three TV shows during the next eight years that Natalie was able to catch her breath, and realise that not only her mother but her directors had always told her what to think and feel, leaving no time to think and feel for herself.
In many of those 1940s and early 1950s movies, the Wonder Child, as she quickly became known, played the daughter of ideal parents in an ideal world where all problems and misunderstandings were resolved in the end.
Not surprisingly, she felt happier in a make-believe studio home than in the real world of a drunken father and a mother who replaced warm affection with a cold shoulder when Natalie lost a part. But when she finally began to look back on her life, she had to confront the fact that by escaping into a cunningly fabricated illusion of reality, and posing for publicity photos of growing up in a "normal" family, she'd lost her real self.
As often happen with actors, a role helped her find it again. Two years later, when Nicholas Ray cast 17-year-old Natalie as Judy in Rebel Without a Cause, she found a mirror image in the character of an adolescent girl alienated from her family, and impatient to rebel. And after years of being told what to do and think, she was astonished by a director who asked her opinion of a scene and even encouraged criticism, and by James Dean, who insisted on exploring a scene in different ways until he found the approach that felt right.
Creative and sexual liberation went hand in hand when Ray became Natalie's first lover; and shortly afterward she invited Dennis Hopper, who was cast in a supporting role, to become her second. Recalling how she made the first move, and "the cool way she handled two simultaneous affairs", Hopper realised she was "way ahead of her time".
But the price of liberation, her first Academy nomination, and eventual stardom was high. It involved a seven-year contract with Warner Bros, and a frustrating series of mediocre parts in mediocre movies, with the exception of John Ford's The Searchers, in which she (rightly) felt miscast. A lost childhood had left Natalie painfully insecure, and her personal life soon foundered: a brief first marriage (to Robert Wagner) that ended abruptly in divorce, like the second (to a leading British talent agent, Richard Gregson); years of psychoanalysis to undo her mother's work, and the lapses into uncontrollable panic or melancholy it had caused; years of affairs, some serious (with Warren Beatty), and some not (with Frank Sinatra, Steve McQueen), but most as short-lived as her marriages; one serious suicide attempt, and one not.
Released from professional bondage in 1961, when Elia Kazan cast her in Splendour in the Grass, Natalie won a second Oscar nomination in a movie that established her as a star. Throughout the 1960s she gave a series of outstanding performances, working with directors she admired: in Love with the Proper Stranger (Robert Mulligan), Inside Daisy Clover (Mulligan again), This Property is Condemned (Sydney Pollack), Bob and Carol and Ted and Alice (Paul Mazursky). "She had a quiet determination to grow as an actress," Mulligan recalled. "No declarations. It was just there."
"When the persona fit the character," said Kazan, "you couldn't do better." The characters that fitted it best were outsiders, in rebellion against authority or their families. But win or lose she remained vulnerable, one of the reasons that Natalie particularly appealed to women and gay men. From the first, Robert Wagner noted, she accepted something generally considered unacceptable at the time, and formed "many friendships with gay men". During the Warner years, her best male friend was Tab Hunter, and her later circle included playwright Mart Crowley, Howard Jeffrey, dancer and assistant to Jerry Robbins, Jerry Robbins himself (who once proposed marriage), Rock Hudson, Roddy McDowall, John Schlesinger and me.
When I first got to know Natalie during the 1960s, she was at her professional peak. Enjoying stardom while shrewdly aware of its unreality, she was accessible, loyal, generous, with a pungent sense of humour. But the child-woman's interior demons were still stirring, and only seemed to rest when she remarried Wagner in 1973. After several chance encounters - during which they made only small talk, but "the subtext was loaded" as Wagner said - they decided they'd always been in love. As Natalie explained: "We got back to where we started, and should have stayed."
She'd already had one daughter by Gregson, was eager for another child by Wagner, and after the birth of a second daughter, concentrated on motherhood and domestic life for three years. In Hollywood-speak, it was a bad career move. At 38, Natalie (like all famous screen beauties) was close to being considered over the hill, and knew it. Typically, when offered good roles on TV, she didn't consider the small screen a comedown, but welcomed the opportunity to do some of her best work. At Laurence Olivier's invitation, Natalie and Wagner played Maggie and Brick to his Big Daddy in Cat on a Hot Tin Roof. She followed this with the Deborah Kerr role in a mini-series based on From Here to Eternity, and a harrowing portrait of a disturbed housewife in The Cracker Factory.
Its director, Burt Brinckerhoff, found Natalie "at the top of her game", but also realised that her interior demons were stirring again. During the last two years of her life, they became fully awake, and the rest of the story is of addiction to painkillers and too much white wine out of frustration at a stalled career: the final movie, Brainstorm, she accepted because there was nothing better on offer; her infatuation with its leading man, Christopher Walken, and the tension it caused in her marriage; the increasingly tense and drunken weekend on the Wagner yacht that ended with Natalie's accidental drowning.
All this leaves me with only one thing to add. In Meteor (a last resort dud that preceded Brainstorm), the role obliged her to be buried under a million tons of mud when a large chip of extraterrestrial matter fell on Manhattan. And after her death, Natalie was buried under a myriad tons of tabloid mud - was it murder or suicide, which one of the three was really making it with the other etc etc? It completely submerged the person and the actress - and one reason I wanted to write about Natalie was to clear the sludge away.
Natalie Wood by Gavin Lambert is published on Thursday by Faber.
NEW YORK DAILY NEWS
Originally published on January 25, 2004
Inside Natalie Wood
Gavin Lambert has written a sensitive account of the actress' life and death
Natalie Wood: A Life
By Gavin Lambert
Knopf, $25.95
It's an odd passage to stumble across. Gavin Lambert's biography of Natalie Wood includes more or less an appeal from the Wagner family that Christopher Walken tell his version of what happened on board the boat that fatal weekend the actress drowned. Another lingering question is whether he and Wood actually had an affair.
"Only Walken … knows for certain what the flirtation led to, and whether he played an Iago-like role in provoking RJ's [Wood's husband Robert Wagner] jealously, or whether it was justified," Lambert writes.
According to his book, jealousy and excessive amounts of alcohol were the guest demons on the boat, stoking explosive scenes in the hours and days before Wood died off the coast of Catalina on Nov. 29, 1981.
Wood's life, and certainly her death at 43, were covered more sensationally in Suzanne Finstad's 2001 "Natasha." But Lambert had been close to Wood since she starred in the film of his novel "Inside Daisy Clover." While much of what he reveals has been told before, Lambert brings the perspective of a Hollywood insider and family intimate.
Wood (who grew up Natasha Gurdin) was stage-mothered as a child actor by a Russian émigré so histrionic and grasping it's easy to picture her with talons. But as a 15-year-old, Natalie launched herself in another direction, fighting for a role in "Rebel Without a Cause" opposite James Dean. Lambert also recounts how she carried on simultaneous affairs with the film's director, Nicholas Ray, and co-star Dennis Hopper.
Wood made the transition from screen moppet to glamorous movie star, but her career was a curious hybrid. She held title and court in old Hollywood, but craved a place in the grittier new school of serious filmmaking.
Her life-long love affair with the insistently debonair Wagner (whom she divorced, then remarried after a brief marriage to Richard Gregson) meant she really belonged to the world of Modern Screen magazine.
Lambert portrays Wood as desperate to reignite her career as she becomes middle-aged - in fact, she is desperate in general.
His respect for Wood's talent is genuinely expressed, but it is clear that in her 40s she masked her fear of being eclipsed by renewing her creative drive.
She threw herself into her role in "Brainstorm," and at her co-star Walken. Sleeping pills and alcohol became mainstays. Almost as intoxicating, Lambert writes, were Walken's lectures on "freedom and dedication to art."
"Walken's voice was obviously the most persuasive for someone disturbed, overmedicated, and obviously attracted to him," Lambert writes. That was the state of affairs when the three boarded the boat on Thanksgiving weekend 1981. There's no little irony in dying torn between two men who represented the opposing Hollywood polarities that magnetized Wood throughout her life.
Lambert's sensitive account allows us to see both the actress and the ­movie star - and know the woman, too.
Sherryl Connelly
CNN.com
What really happened to Natalie Wood
New biography chronicles actress' life
Tuesday, February 17, 2004 Posted: 12:25 PM EST (1725 GMT)

WEST HOLLYWOOD, California (AP) -- In 1981, when Natalie Wood drowned off Catalina Island under mysterious circumstances, the tabloids erupted in headlines that hinted at foul play.
The actress, husband Robert Wagner and actor Christopher Walken were aboard the Wagner yacht, Splendour, that November night.
After drinking and arguing for hours, Wood and Walken retired to their staterooms and Wagner remained topside with the pilot. Sometime later, Wagner went to the master stateroom to check on Wood and found she wasn't there. The dinghy, which had been tied beside the boat, was also missing.
Walken notified the authorities and a search began. The dinghy was soon discovered in a Catalina cove. Shortly before dawn, the body of the 43-year-old actress was found floating face down in open sea; her parka kept her afloat.
The Los Angeles County Coroner's Office decided that Wood had died accidentally, "possibly attempting to board the dinghy and had fallen into the water, striking her face." Still, the rumors continued: Was it murder?
"It was so tragic that she died that awful way," recalls writer Gavin Lambert, a Wood friend for 16 years and author of the just-published "Natalie Wood," a thorough, albeit partisan, account of her remarkable life.
Because she died amid a blizzard of tabloid headlines, the real Natalie Wood was lost, Lambert says. "Nobody remembered Natalie as a person or as an actress. What happened? Was she having an affair with Walken? That was one reason I decided to write a book about Natalie."
A fickle personality
The biography chronicles everything: her Russian heritage; her money-grabbing mother; life as a child star; affairs with Dennis Hopper, Warren Beatty and others; the storybook marriage to Wagner resulting in divorce and remarriage; the tragic finale.
Lambert writes that on the afternoon before her death, Wood and Walken awoke from naps before Wagner, and the pair went ashore in the dinghy and drank for a couple of hours in a Catalina restaurant.
They were not having an affair, according to the author. "This was Natalie's 'going for danger' personality taking over again, an act of clear provocation to R.J. (Wagner), and a response to Walken's 'sense of mischief,' " he states in the book.
Wagner later joined them for more drinks and a dinner with wine. All were quite drunk when they returned to the Splendour at 10 p.m., Lambert writes.
During more drinking on board, Wagner complained that his wife spent too much time on her acting career at the expense of their children, Lambert reports. Against his better judgment, Walken sided with Wood, advising her husband to "let Natalie do what she wanted to do."
They argued into the night.
Lambert's book also examines Wood's first hit as a mature actress -- 1955's "Rebel Without a Cause." Contrary to popular notion, the author reports her casting did not lead to a romance with co-star James Dean.
"Like many people, she was fascinated by his charm; he had this magnetic quality on the screen and in life," Lambert says. "They got on very well, they liked each other a lot."
He added that both Dean and "Rebel" director Nicholas Ray, with whom Wood had an affair, were instrumental in renewing her passion for acting after a diet of meaningless roles in such mindless movies as "Chicken Every Sunday, "Dear Brat" and "Father Was a Fullback."
Lambert, 79, first met Wood when he came to Hollywood as an assistant to Ray, after making his mark as a film critic in England. He has remained here, writing biographies (George Cukor, Norma Shearer), screenplays ("The Roman Spring of Mrs. Stone," "Sons and Lovers") and novels.
In the early 1960s, Lambert wrote the novel and screenplay "Inside Daisy Clover," which concerned the rise of a young actress in 1930s Hollywood. Wood read the book and telephoned the author: "I'd kill for that part." He assured her she was his first choice.
Love and exploitation
Wagner gave Lambert full cooperation for the book, telling his friends to share their memories as well. Without that help, the book would not have been complete, the author concedes.
Wood and Wagner married young and moved into a "movie star" house in 1957. They divorced in 1963. The breakup came when she was in deep internal trouble with her family, Lambert said. With parents like hers, "they don't really love you, they exploit you."
Wood's mother controlled her daughter's career and personal life from her start in films at age 5 and appropriated much of Wood's earnings. Lambert described Natalie's father as a passive alcoholic who went along with whatever his wife demanded.
Torn between the unrelenting grasp of her mother and her newfound freedom with her career and Wagner, Wood wanted counseling. Wagner objected, feeling that seeking outside help would be a reflection on him. The conflict contributed to the separation.
After the divorce, Wagner married actress Marion Marshall and Wood married British TV producer Richard Gregson. Yet Natalie and R.J. remained cordial when they met socially.
After each encounter, the vibes between them grew, Wagner said. Then one night both attended a party without their spouses. He spied her alone across a crowded room, and they talked all evening. It was a rainy night, and he suggested driving her home.
Lambert continues the story: "They arrived at her house, and he said, 'I guess I shouldn't come in.' She agreed and said goodnight. He told me, 'I drove the car a little bit down the street, and I stopped the car and I burst into tears.' A friend who was staying at the house told me that Natalie sat down in her living room and burst into tears."
Two divorces later, they were remarried in 1972.
Wagner, who has been married to Jill St. John since 1990, said he has not read "Natalie Wood" and probably wouldn't "for quite a long time. I'm not emotionally ready for it right now."
"I understand that," Lambert says. "This (the drowning) was a terrible trauma in his life. He felt that there may have been some way for him to stop her. I think he probably will always feel that."
The Associated Press

'Make the director love you'
(Filed: 13/07/2004)
Gerald Kaufman reviews Natalie Wood by Gavin Lambert
During the filming in 1949 of a now deservedly forgotten Hollywood movie called Never a Dull Moment, a 10-year-old member of the cast slipped a note to an eight-year-old fellow-performer, taunting: "I'm going to be a star but you're not."
The sender of this missive was absolutely accurate. Who, these days, has heard of Gigi Perreau? But, 23 years after her death at the age of 43, Natalie Wood's star continues to shine brightly, her name permanently associated with such landmark pictures as Rebel Without a Cause, Splendor in the Grass, West Side Story and Bob and Carol and Ted and Alice, as well as with the mysterious drowning accident which brought her life to a premature end.
Gavin Lambert, British-born novelist, screenplay-writer and film biographer, came to know Wood well following her starring role in the movie adaptation of one of his novels, the under-estimated but impressive Inside Daisy Clover (about the career of a Hollywood star). This authoritative and for the most part highly readable biography tells readers all they could possibly want to know about her - indeed perhaps more, since his account of her family origins is so complex as to be turgid and his attempted tracing of the circumstances of her death, which comes to no definite conclusion about what happened, seems almost interminable.
That Natalie Wood did indeed, as she spitefully forecast, become a star was entirely due to her unspeakably ghastly mother, Maria, the ultimate screen mother and, as Lambert labels her, "emotional terrorist", who made a practice of going into convulsions (which Natalie learned to ignore) when she did not get her way. It was entirely characteristic of Maria that she in no way recognised herself in Mama Rose, the monster mum of Gypsy Rose Lee, played by Natalie in Gypsy, one of the two musicals with lyrics by Stephen Sondheim in which Wood starred, even though she could not sing and had to have her voice dubbed for the songs.
Maria, like her husband Nick Gurdin (who may or may not have been Natalie's father; Lambert, despite his best efforts, never really sorts it out), was of Russian immigrant stock. She was as emotional as Russians are supposed to be, sexually promiscuous - a characteristic in which Natalie emulated her in spades - and, having reluctantly accepted that she was not destined for fame and fortune herself, took up residence in California and used her daughter Natasha Gurdin as the vicarious instrument of her limitless ambitions.
Discovering that a Hollywood movie was being shot in the small town of Santa Rosa (which, the meticulous Lambert records, was where Hitchcock had just shot the disturbing Shadow of a Doubt), Maria dragged the five-year-old Natasha into the presence of the unwary director and ordered: "Make Mr [Irving] Pichel love you." Natasha - soon to acquire an anglicised Christian name and a new surname in homage to the film director Sam Wood - succeeded and, though her career from time to time had its vicissitudes, never ceased working in movies until her death.
Maria would stop at nothing: during the making of a now-forgotten masterwork named The Green Promise, little Natalie was called on to cross a footbridge over turbulent waters. Lambert reports: "Maria knew that the footbridge was timed to collapse; and she agreed that Natalie mustn't be told, because it might frighten her." In the event, the bridge broke, the terrified Natalie nearly drowned and was left with a disfiguring wrist-injury which had to be concealed for the rest of her life.
Even so, she continued to make her directors love her. One of them, the bisexual Nicholas Ray, age 43, took the very willing 16-year-old Natalie's virginity during the filming of Rebel Without a Cause. The roster of her future lovers includes Warren Beatty ("even though Natalie particularly disliked playing [movie] love scenes with him because she suspected he didn't bathe enough"), Tom Courtenay, Steve McQueen and Frank Sinatra.
A particularly complex situation arose when Robert Wagner, the star who was the great love of Natalie's life and whom she married twice (with a British film-maker named Richard Gregson in-between), was having an affair with Tina, Frank's daughter, at the very same time that Natalie was sleeping with Sinatra himself. On the other hand, Natalie was one of the very few stars to turn down President Kennedy.
Lambert offers the assurance that Natalie could always see the comic side of being a star; but she certainly knew how to behave like one. When filming The Great Race in Salzburg she requested, we are told, a two-bedroom [hotel] suite for herself and her secretary; a single room for her make-up man, Bob Jiras; a double room with twin beds for her wardrobe woman; a single room for her hairdresser; and a room for "Miss Wood's wardrobe". Her contract for a later film specified "approval of director, co-star, cameraman . . . costume designer, make-up man, hairdresser, stills photographer, publicist . . . portable and permanent dressings rooms".
The services of the very best Hollywood could provide continued even after her death when - her corpse disfigured by drowning in the Pacific - MGM's legendary hair-stylist, Sydney Guilaroff, spent two hours on the job, and a top make-up man made her body presentable. Her honorary pall-bearers included Fred Astaire, Rock Hudson, Elia Kazan, David Niven, Laurence Olivier, Gregory Peck and Frank Sinatra. Messages of condolence came from, among others, President Reagan and H. M. Queen Elizabeth.
Even though, in the years before her death, Wood became a heavy drinker and a user of drugs, her outward beauty was never blemished. Nor did she lose her sense of humour. Once asked: "What did your father die of?", she replied: "My mother, I think."
Gerald Kaufman is chairman of the select committee on culture, media and sport.
- 9 February 2004
NATALIE WOOD: A LIFE
by Gavin Lambert
Knopf
January 2004, 347 pages, $25.95
The Drowning Pool
by Lary Wallace
It was during the screen test for her second movie, Tomorrow Is Forever (1946), that seven-year-old Natasha was encouraged by her mother to remember the time, not long before, when her dog had run out into the street and been hit by a truck. That proved to be all the inspiration the young thespian needed in order to muster the full resources of her emotions. "As a result" -- according to Gavin Lambert, her eventual friend and current biographer – "she rose to a pitch of emotional intensity that astonished [director Irving] Pichel, producer David Lewis and the president of International Pictures, William Goetz, when they ran the test." Her performance in the subsequent film inspired Orson Welles to remark, with a grim adverbial pertinence that even he couldn't have imagined, that young Natasha's performance was "almost terrifyingly professional." After that, of course, Natasha became Natalie, and nothing was ever the same. Her whole life was terrifyingly professional, and professionally terrifying, even those moments that didn't have to be.
A funny thing happened on her way to becoming another child-star burnout: She played opposite James Dean in Rebel Without a Cause (1955) and opposite Warren Beatty in Splendor in the Grass (1961) -- two epochal films about teenage repression and rebellion -- and a successful career as a child actress became what such careers so very seldom become: a subsequent success as an adult actress.
And although Lambert, in his terrific biography Natalie Wood: A Life, doesn't spend much time dwelling on the reasons for this, he doesn't need to. We all know that most child stars are eclipsed out by strugglers and strivers, kids who didn't come up as pampered prima donnas, and who have real drives and real talents to offer -- not just a superficial sort of cuteness. Wood was always driven and talented, and with the benefit of hindsight, it's easy to watch her now in Miracle on 34th Street (1947), for example, and behold her sense of timing and humor, utterly free from awkward self- consciousness, a child receiving simple and total enjoyment from her precocious craft.
Then you pick up the thread and follow it from Miracle all the way to Rebel and Splendor and Kings Go Forth (1958), and then into her next phase and This Property Is Condemned (1966), where all that burning angst and sexuality are carried in the perfect physical vessel to create what has to be, frankly, the most supremely delicious depiction of female sexuality ever put on the screen. It's a performance that was underappreciated in its time, and remains underappreciated still, although not if Lambert has anything to say about it.
We can be all but certain that Natalie Wood went through life not knowing that her real father was a sailor who provided extramarital bliss to her mother, Maria Gurdin, while on shore, just as surely as we know that Maria is responsible for the broken arm Natalie suffered while filming The Green Promise (1949) (She could have died, when her footbridge broke above racing rapids.); we're told that her mother had been warned of "dark water" by a Gypsy in Harbin; and we know that years before Elia Kazan refused to employ a double for the attempted-drowning suicide in Splendor, director Stuart Heisler, in The Star (1952), refused to do a similar favor for the childhood Natalie. (Bette Davis, who played her mother, came to her rescue. Many years later, a condescending and egomaniacal Davis told Wood that she was "too young to remember" Davis' performance in The Star, to which Wood replied: "Bette, I played your daughter in that picture.")
All of this, as well as the nature of her roles, goes to show that it's not only directors and writers who have running themes throughout their life and work. And it's not as simple as being typecast, either. Wood wasn't being typecast into roles; she was playing the roles that her life demanded she play: orphaned child, repressed teenager, inflamed young adult and despairing woman. As the latter, she would often get turned down for roles for being too beautiful. Or on the occasions when she was accepted for the part, a little cosmetic corrective was often required before she looked her age.
None of that was required by the end of her life, of course, when all the drinking and pills and bad relationships, all the tears -- both forced and spontaneous -- had begun to do their destruction. Her first husband and one true love, Robert Wagner, broke off their first marriage when Wood insisted on seeing a therapist -- a situation that seems just as preposterously dated today as does her big starring role from that period, that of West Side Story (1961). After that, she was in and out of many beds, and one bad marriage, and then she and Wagner, seemingly inevitably now, remarried in 1972 -- on a boat off of Catalina.
Anyone who knows anything about Natalie Wood knows that that's where the final act of her tragic life took place just nine years later: She and her husband and her (potential) lover, Christopher Walken, all on the same boat; it was such a preposterous scene that you'd think that only a playwright could have gotten that group together and alone on the same boat. (Others were invited, but the storms kept them ashore.) And no one will ever know exactly what Wood was doing, drunk, out on that dinghy on the ocean at night. Her lifelong terror of dark water is, of course, well-documented all throughout this book. Was it a suicide? A call for help? Had she fallen into the dinghy? Or was she simply trying to tie the dinghy faster to the boat, so that it would stop banging, and she could finally get some of the sleep that had been coming with ever more difficulty?
Lambert has written the kind of book that only an intelligent friend could have written: sensitive without being maudlin, unforgiving without being harsh, intimate without being trashy. He has gotten friends to talk who surely wouldn't have talked to anyone else. He rewards one of them, Warren Beatty, by giving him the benefit of the doubt about what happened on the night, while filming The Great Race (1965), Wood almost overdosed on Seconal after a Beatty visit. (He asserts that Beatty was not responsible for her depression at the time.)
As a homosexual friend who wrote the story (Inside Daisy Clover ([1965]) that provided Wood one of her most challenging and interesting roles, Lambert had singular access to the psyche of Natalie Wood, and the two of them, it so happens, had at least one lover in common during their lifetimes: Nicholas Ray (who, incidentally, is the man who took 17-year-old Wood's virginity during the filming of Rebel). And another of her lovers, the actor Henry Jaglom, serves up this psychological explanation (as if any was necessary) of that most crucial way in which Wood's mother ensured her failure at life, just as surely as she assured her success at movies, two realms that should never be confused, but almost universally are, especially by those who should know better: "She told me that ever since she was a seven-year-old actor in Tomorrow Is Forever, she'd been begging for love. She was constantly asked to cry, praised and admired when she did, realized that if she could cry authentically, everyone adored her, and she soon established a connection between love and pain."
Unlike traditional biographers, Lambert, who is really a novelist by trade, has written a swift piece of intimate storytelling. It's a book that respects the obligations of biography, without being beholden to some of its more tedious customs. It's in that spirit that any in- depth discussion of Wood's cinematic performances is saved for one epilogously and gloriously set piece: "Something Extra" -- which was Norman Maine's term of choice for that thing that Wood had and so many others didn't. It's a consumptive essay that necessarily takes on the complexion of celebration as it generously ignores the worst performances (such as The Great Race and Brainstorm (1983), made by Wood at the heights of her personal turbulence), and focuses instead on those films in which she was born to star: Miracle on 34th Street, Rebel, Splendor, Love with the Proper Stranger (1963), Daisy Clover, This Property Is Condemned, Bob & Carol & Ted & Alice (1969) and The Cracker Factory (1979). One can be fairly certain of why Lambert chose this approach: it's the saddest stories, after all, that deserve the happiest endings. At least this way we get to leave under the illusion that the films are what happened only after Natalie Wood, finally, had stopped making herself cry.
THE ADVOCATE
Her splendor
Gavin Lambert's page-turner of a biography captures the magic of Hollywood legend Natalie Wood
By David Ehrenstein
From The Advocate, March 16, 2004
Natalie Wood: A Life • Gavin Lambert • Knopf • $25.95
"I first met her in the fall of 1956, when I was working as Nick Ray's personal assistant and living with him in his Chateau Marmont bungalow," Gavin Lambert notes matter-of-factly on page 220 of Natalie Wood: A Life. "After she left, Nick described in his laconic way how they were quickly attracted to each other when he interviewed her for the part in Rebel Without a Cause; and he seemed offhandedly proud of having taken her virginity."
That's fairly shocking in and of itself. But then on page 221 Lambert tops it, relating a meeting he had with Wood in the 1960s when she was preparing to star in his adaptation of his great Hollywood novel Inside Daisy Clover. "I recalled our first meeting at the Chateau Marmont, and the gleam of curiosity in her eyes. 'I was wondering exactly what was going on with you and Nick Ray,' Natalie said. 'What was going on,' I said, 'was exactly what you wondered.'"
That the brilliant bisexual filmmaker Nicholas Ray was the one degree of separation between a noted novelist, screenwriter, and film historian and one of the most iconic stars the motion picture industry has ever produced may sound pretty damn sensational. But as Lambert relates it in this scrupulously written and highly insightful book, it was just an ironic twist of fate. Even if he hadn't met her through Ray or come to work with her years later on Inside Daisy Clover, Lambert would have wanted to write a biography of Natalie Wood. Miracle on 34th Street, Rebel Without a Cause, West Side Story, and Splendor in the Grass will enthrall audiences as long as celluloid or video copies of these films exist. Central to their success is the startling beauty and sadly underrated talent of Wood. And Lambert, whose nonfiction works include Norma Shearer, On Cukor, Nazimova, and Mainly About Lindsay Anderson, is the ideal writer to illuminate it.
One of the very few child stars to make the transition to adult roles, Wood arrived as the studio system was on the wane. Yet unlike so many others, she managed to prove herself adaptable to the shifting demands of Hollywood over three tumultuous decades in which she married, divorced, and remarried actor Robert Wagner—with a marriage to agent Richard Gregson and a host of affairs in between.
And this in turn brings up the gay angle, for besides Nicholas Ray, Natalie Wood was the "Grace" to an army of Hollywood "Wills," including James Dean, Tab Hunter, Nick Adams, Scott Marlowe, and Raymond Burr. The brilliant but utterly self-loathing Jerome Robbins even asked her to marry him. No fool, she politely declined, preferring to do her part for gay history by supporting Mart Crowley in a manner that made it possible for him to write his seminal The Boys in the Band. He had planned to do something for her by adapting Dorothy Baker's novel about twin sisters, Cassandra at the Wedding, for the screen. But Hollywood wasn't ready for twin Natalie Woods—one of whom would have been a lesbian.
Lord knows it would be just the ticket for today. But we'll have to content ourselves with the movies she did manage to leave behind and be grateful that Gavin Lambert was given the opportunity to illuminate her life so well.
Ehrenstein is the author of Open Secret: Gay Hollywood, 1928–2000.
Natasha: The Biography of Natalie Wood
Author:
Suzanne Finstad
Three Rivers Press
ISBN: 0609809571
July 1 2001
She was easy on the eye, but hard on the head. She couldn't act for toffee
So was she bumped off? That's the question any reader of a Natalie Wood biography wants answered. Twenty years ago, Wood's body was pulled out of the ocean. How and why this woman who had all her life been terrified of drowning ended up feeding the fishes has never been satisfactorily explained. Is it important that, hours before she was found, her husband, Robert Wagner, and her latest co-star, Christopher Walken, on whom she had a crush, were said to have been having a row on Wagner's yacht, or was she merely the victim of a drunken stumble? Alas, you won't find out from this book. But then Natasha has so many incidental faults that by the time it starts building to its overarching flaw you don't much care how the dame gets it, so long as she gets it soon.
Which is rather how you feel watching her films. Nat was easy on the eye, but hard on the head. She couldn't act for toffee. Astonishing to think that from the age of five she was making her living in front of the camera. Even more astonishing that she so spellbound her first co-star, Orson Welles, that he took her prettiness for precocity. "She was a professional when I first saw her," he once said. "I guess she was born a professional."
She was certainly raised to be an actress. Her mother, a savage Siberian whose family nickname was, fittingly enough, Mud, even breast-fed Natasha at the movies. A gypsy had predicted fame and fortune for the baby, and Mud was determined to make the vision come true. At one audition, for which Natalie was required to cry, Mud stood behind the director and tore up a butterfly. Filming The Green Promise when she was just 10 years old, Natalie fell off a rickety set and broke her wrist. Mud told her to keep clam. To complain, or even to ask for hospital treatment, might have marked them as troublemakers. Instead, the wrist was allowed to set of its own accord. For the rest of her life, Wood wore a bracelet to hide the imperfection.
Things were far from perfect with the boys, too. At 13, Mud forbade Natalie from going out with her classmates, while encouraging her to date a 21-year-old actor with whom it would be useful to be seen about. When things with one school friend became too involved, Mud broke it up and the boy tried to commit suicide. Meanwhile, she was telling Natalie that having sex would kill her: "You'll die if you give birth," she counselled, worried less by the thought of illegal intercourse than by the prospect of her slender starlet putting on a few pounds.
Nice of mum, then, to push her daughter into the arms of the then 38-year-old Frank Sinatra, who had just been abandoned by Ava Gardner. Even at the best of times Sinatra had the morals of an alley cat; after the love of his life dumped him, he was like a lion on Viagra. But did he actually have his wicked way with Wood? Once more, Suzanne Finstad has little real dirt to dish. And she pulls her punch again a chapter or two later, when she tells us that Wood was drugged and raped by a big-league Hollywood star - an unnamed big-league Hollywood star.
On the other hand, Finstad does come up with the goods on 16-year-old Wood's fling with Nicholas Ray, which began while she was in the running for a part in Ray's paean to adolescent neurosis, Rebel without a Cause. Strangely, there is nothing to suggest either that Ray, then 43, was merely chasing a young piece of tail or that Wood was only out to further her career. Perhaps this explains why Mud was so disapproving of the affair - she just couldn't understand it.
It didn't last, of course, and Natalie, who had fantasised since the age of 11 about marrying Wagner (the one actor in Hollywood less talented than herself), finally snared him in 1958, the year she turned 20. The relationship soon soured though, and Wood took to seeing a shrink, as well as breakfasting on a cocktail of Seconal, Dexedrine, Nembutal and Dexetrim, chased down with white wine. Three years into the marriage, she was in hospital having her stomach pumped after overdosing on sleeping pills - the first of several suicide attempts. Not long after, Wood and Wagner divorced. A few years after that, they married again.
All that hunger, all those hang-ups. It is comparatively easy, of course, for writers and directors to channel their negative energies into their work. But for an actress, and especially an actress whose speciality is movies with titles such as Happy Land, Scudda Hoo, Scudda Hay and Never a Dull Moment, there is generally nowhere for the neurosis to go but deeper inside.
All of which is to say that this is a rather depressing book, although not one without the occasional moment of illiterate delight. I shall treasure to my dying day, for instance, the idea of her "knitting an afghan as a surprise for RJ's [Wagner's] boat". Sadly, what the shocked vessel had to say about its new sweater has been lost in the murk of time.
As for Finstad not coming up with the goods on Wood's demise, I think we can put the boondoggling murder theories aside. There is little reason to believe anything other than that, after another mammoth booze session, she took her own life. It is hard-hearted to say it, but it was the best professional move she ever made. Just as James Dean's fatal car crash ensured the success of Rebel without a Cause (and thus galvanised Wood's haphazard career), so her own early death is the only reason we remember her now.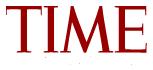 Galley Girl: The Natalie Wood Edition
News and notes from the book business by our publishing correspondent
By ANDREA SACHS
Friday, Jul. 13, 2001
OUT OF THE WOODWORK:
It was easy enough for Suzanne Finstad, the author of 'Natasha: The Biography of Natalie Wood' (Harmony), to view Natalie Wood's major movies like 'Rebel Without a Cause,' 'Splendor in the Grass,' 'West Side Story,' and 'Gypsy.' But one small film eluded Finstad: 'Dear Brat,' which Wood made as a child. "I even tracked down the screenwriter, who is still on a quest to try and find it for me," she says. That meticulousness is characteristic of the author, a former lawyer. She worked for four years on the book, doing a massive number of personal interviews. Finstad interviewed many of Wood's Hollywood colleagues and friends like Robert Redford, Tony Curtis, and Dennis Hopper.
Her hard work is paying off. On July 22, the book will enter the New York Times nonfiction list at No. 16. The book is also being made into a mini-series on ABC. In November, it will be 20 years since the glamorous actress mysteriously drowned. Finstad makes much of the day that several producers walked up to a six-year-old actress named Natasha Gurdin, and told her that her new name would be Natalie Wood. "She was aghast at this at six," says Finstad. "She didn't like the name. She thought 'Wood' was unattractive and unpleasant to the ear, that it was just like a piece of wood. She asked if they could maybe make it 'Woods,' because at least then she could think of forest and trees. My sense of this was that that was a really traumatic and difficult moment for her, which began a loss of her own identity. I found it extremely revelatory that she never legally changed her name, even in adulthood, to Natalie Wood."
.......................................................................................................................................................................................

Natalie Wood: a life by Gavin Lambert
FABER & FABER (370pp).
West Coast story of a hothouse heroine
By Douglas Kennedy
16 July 2004
One of the great truisms found in many low-grade books about Hollywood is that (surprise, surprise) the glitzy veneer of Tinseltown is egg-shell thin; and that beneath its showy façade lurks the worst sort of showbiz social Darwinism, in which only the winner goes to dinner. But, for me, the best writing about Hollywood has always focused on its self-obsessiveness. Read Nathanael West or Scott Fitzgerald or Budd Schulberg (to name just a handful of the writers who have fictionally reinvented the town), and you will see that they have all touched upon Hollywood as a hermetically sealed universe; an all-consuming playpen of ambition and fear.
Since only a handful of actors, directors and producers manage to stay the course over an extended career, most Hollywood biographies are rise-and-fall sagas. Better yet, they possess a roller-coaster dramatic arc, which could be best delineated as: rise/ fall/ rise again/ then a complete tumble into the abyss.
Which brings us to the late Natalie Wood (above). Her life was undoubtedly messy, and she met a Very Bad End - which certainly qualifies her as excellent biographical material. More tellingly, Wood was someone whose entire life was spent within the industry. In 1946, at the age of seven - thanks to the machinations of her ferocious mother - Natalie was cast opposite Orson Welles in a third-rate weepie called Tomorrow is Forever. From that point on, her childhood was consumed by the studio system.
Wood's very Russian mother said from the outset that "I raised my daughter to be a movie star". This wildly narcissistic, overpowering, often unhinged woman would be an ongoing, toxic presence in her daughter's life.
Her ambitions for her daughter also meant that she turned a blind eye when the-then 45-year-old director, Nicholas Ray, seduced her then 16-year-old daughter. But the price of her virginity was the female lead in Ray's seminal teenage-angst classic, Rebel Without a Cause (1955), and mateship with some of America's more brooding young exponents of torn T-shirt alienation, like James Dean and Dennis Hopper.
Hopper became one of Wood's early lovers, although it was more of a fuck-buddy relationship than a major passion. Wood, of course, had dozens of lovers - from Warren Beatty to Steve McQueen to Frank Sinatra to... Well, the list could take up a sizeable paragraph. But as Gavin Lambert points out in this shrewdly observant biography, Wood used sex as a means of reassurance against her own massive insecurities.
Lambert is the ultimate Hollywood insider/outsider. He is a Brit who has been based in the City of Angels for several decades, and whose novels and non-fiction books (especially The Slide Area and Running Time) rank as some of the most insightful writing on the film industry. More tellingly, he has also been a screenwriter - and the film adaptation of his novel, Inside Daisy Clover, starred a certain Natalie Wood.
They became friends and confidants, thereby making him an ideal choice to chart Wood's precarious psyche. And given that he received full cooperation from her husband - the actor Robert Wagner - the biography, although obviously affectionate, does not flinch from the emotional and romantic debris of her life. It also tries to solve the mystery surrounding her death.
Wood had an abiding dread of dark water. But this did not stop her from spending much time on her boat, the Splendour, in the company of her husband. By l981, however, she was in something of a career tailspin and had also developed an infatuation with that most "out there" of actors, Christopher Walken.
He happened to be a guest on the boat on the night in question in November 1981. Much drink had been taken, and marital tension was in the air, not to mention unspoken questions about whether Walken and Wood had become lovers. Wood was also heavily into the pharmaceuticals by this point in her life. When she disappeared overboard in the middle of the night (with her body later found floating face down in the ocean), the tabloids had a field day with the allegedly suspicious circumstances of her drowning.
In the end, though, Lambert's book is at its most engaging when it chronicles Wood's travails in the studio system, and the way that her career paralleled the enormous changes that Hollywood went through from the Forties to late Seventies. Although he does made the case for her as a more important actress than she was ever credited to be, one comes away from this very readable and well-crafted biography still wondering if her life-and-times merit such exhaustive scrutiny... especially as she does not seem to be particularly emblematic of any particular strand of the great Hollywood saga. Then again, that's show business.
Douglas Kennedy's novel 'A Special Relationship' is published in paperback by Arrow next month

Natalie Wood: A Life, By Gavin Lambert
Suicidal despair and a 'Hello!' lifestyle
By Lilian Pizzichini
25 July 2004
Presentiments of a watery death haunted Natalie Wood from her early childhood. Her mother, Maria, once encountered a Gypsy fortune-teller who told her to "Beware of dark water". She also predicted that one day Maria would drown in it. It was a story Maria, who relished drama, would often relate to her young daughter. Maria, who claimed to be a White Russian aristocrat, was married to fellow Russian émigré Nick Gurdin, a feckless handyman. She was ambitious, he was an alcoholic.
Lambert's biography of Wood is an expert assembly job that puts together the elements - the Hollywood star system, the American ideal of domesticity, and the contrasting reality of a dysfunctional family - that helped create the woman. He also gives her career a fair hearing, noting her talent for comedy, her charm and her ability to convey searing pain and transcendent joy just by looking at the camera. Although he was close to Wood, he is wary of joining the memoir-writing friends and relatives who exploited the mystery surrounding her death by churning out books that revealed nothing but their own hunger for notoriety and a fast buck.
When Natalie was five years old she and her mother visited a location shoot for Happy Land, directed by Irving Pichel. The crew were rehearsing a street scene. When she saw Pichel was alone, Maria whispered to her daughter, "Make Mr Pichel love you," and sat her on his lap. Wood later recalled "singing a little song" for Pichel, who was captivated.
Discord at home meant that the studio lot became a refuge. Her happiness shone through the screen, most memorably opposite Orson Welles in Tomorrow is Forever and as the little girl who doesn't believe in Santa Claus in Miracle on 34th Street. She was still only nine years old when, at home, her father pointed a knife at her pregnant mother's belly (he suspected he wasn't the father). By this time she was averaging $3,000 a movie.
Her childhood passed in a succession of movies. What really comes through in Lambert's biography is that for a girl who grew up in a dream world, Natalie Wood was remarkably shrewd. And love was always bound up with work. She lost her virginity to the director Nicholas Ray who cast her in Rebel without a Cause. She then proceeded to seduce her co-star, Dennis Hopper, who comments on "the cool way she handled two affairs at the same time" at the tender age of 19. She earned an Oscar nomination and an appetite for dramatic love affairs. Warren Beatty, Frank Sinatra, Nicky Hilton were all lovers and, if Lambert were a different type of biographer, this book would be a kind of retrospective Hello! - listing the clothes, the men, and revelling in the glamour of it all. But Lambert is keen to impress upon us the nervy despair that propelled Wood into bed and on to our screens as well as the sincerity and warmth that informed her relationships.
When she married Robert Wagner in 1957, Lambert was on hand to notice that, despite the depth of their feelings, they did not seem "quite real". They were the starriest couple in the world and they divorced with a crushing inevitability, and there ensued a series of destructive relationships and a suicide attempt. By 1972, when they re-married, her film roles were diminishing, his TV series (Hart to Hart) was flourishing. They started to build a family, and for a while motherhood fulfilled her. But Lambert shows us a woman in terrible conflict. Ever since childhood she had been asked to cry on demand for the cameras. She realised, a friend comments, that "if she could cry authentically, everyone adored her, and she soon established a connection between love and pain". Lambert traces the events leading up to her death with forensic precision. Loaded with tranquillisers and alcohol, on a boat trip where she was caught between a jealous Wagner and predatory Christopher Walken - caught, mind you, in a situation of her own making - she sought escape, as she had been doing all her life, only this time she wasn't acting.
Extract

from

Natasha: The Biography of Natalie Wood

by Suzanne Finstad
July 1 2001
Natasha: The Biography of Natalie Wood by Suzanne Finstad
Once Natalie got the part, her insecurities came out like evils from Pandora's mythic box. "She was scared to death, because she felt that James Dean could act circles around her, and this was either make it or break it from being a kid actress to an ingénue." The fact that Natalie had to grow up too fast was obvious by the disguises Ray and the wardrobe department devised to make her appear more sexually mature: cushioning to create the illusion of hips, a "butt pad," and a special bra to enhance her childlike bust, which still caused Natalie great anxiety. "That was the era of Jayne Mansfield and Marilyn Monroe. If you didn't have big boobs, you were nothing." Nick Ray masterminded every detail. "He was always looking for ways to make Natalie more seductive, kind of the Pygmalion thing." Ray told Natalie he had created his ex-wife Gloria Grahame's sexy on-screen pout by stuffing cotton under her top lip. He hired a voice coach to work with Natalie to lower her girlish timbre, and found someone to teach her to walk more provocatively. At the same time, he toned down her makeup, and darkened her hair, advising her to cut it below her ears in soft waves.
Natalie's makeover was essentially complete by the time Ray gathered the cast in his bungalow the last week of February to begin night rehearsals. He spent his days polishing the script and looking for an actor to play Plato, the troubled boy who shares Judy's idolatry of Dean's character. Ray would later assert that he spotted swarthy, sensual Sal Mineo in a lineup of actors trying out for the gang. Jackie, Natalie's school friend, recounts that it was she who suggested Mineo to Ray, after noticing the teen actor in Six Bridges to Cross that month with her parents. According to Jackie, Ray was so grateful, he took her to lunch at Romanoff's with Natalie, "and he put two hundred dollars down on the table and he said, 'I want you to buy yourself something.'" The nighttime rehearsals at Nick Ray's bungalow had a loose, "family atmosphere," with Ray a sort of bohemian patriarch to his largely youthful cast, including Jimmy Dean, who had arrived from New York. "Jimmy trusted Nick a great deal," Natalie observed, "and I think Nick was very fatherly towards Jimmy. I mean he was to Sal and to myself as well." For Natalie, who had been rigidly disciplined from age five to memorize everyone's parts, show up on time, and hit her marks, rehearsing with Ray— who encouraged actors to improvise—was a journey to an alternate creative universe. "No director that I'd ever worked with had ever improvised. And Nick's bungalow at the Chateau Marmont, where he lived—the set was built from that, so that when we rehearsed, we really rehearsed as though in a set. And we improvised most of the scenes." Natalie wanted desperately to be brilliant, to earn the respect of Ray and Dean, but she felt naked without a script. "Natalie liked structure," according to Lana. Ray, recalls actor Corey Allen (who played Buzz), "just said, 'Read, and see what you want to do.' He didn't lay anything special on us. He just said, 'Take it easy and explore.'"
When they were working together, Natalie and Ray were "all business," though bubbly ingénue Mitzi McCall, who was cast as a carhop in a scene that was cut before filming, knew during rehearsals that the director and his teen star were romantically involved, as did composer Leonard Rosenman. McCall, who was in the midst of a brief romance with James Dean, considered the much-older Ray "sexy." Rosenman, who was a more mature thirty, took a dim view of Ray's conduct. "He was having several affairs, with different people...I liked Nick, but I didn't like him, too. He was a weird guy."
A few years earlier, Ray had been part of a love triangle that scandalized Hollywood. He told Natalie he found out that actress Gloria Grahame, his second wife, was having a secret affair with his teenaged son Tony, her stepson (whom Grahame would marry in 1961). "It was a strange situation, because Tony was around us at the Chateau...it was bizarre."
Mary Ann felt that Natalie could cope with the complexities of her involvement with Ray, and that he would not hurt her. "It's part of the business, and you go with it or you get out. And if you're going to roll with it, you've got to be grown-up." Natalie left the first rehearsal in the thrall of Jimmy Dean, her actor-god. She revered the way he worked as a new thespian gospel, saying later, "He was serious about his acting. He felt a deep responsibility about his role in Rebel." When Dean told her they had to "live their roles," Natalie found his words to be an aphrodisiac. The next day, she and Jackie went to see Dean in East of Eden, which had opened at the Egyptian Theater in Hollywood. "She walked out and said, 'I'm gonna marry him.'" Natalie later admitted she had "a big crush" on Dean. "I remember going with my school girlfriends to see East of Eden like fifteen times, sitting there sobbing when he tried to give the money to his father. We knew every scene by heart."
Natalie was infatuated with what Dean represented—a higher form of cinematic art, the same attraction Nicholas Ray held for her. She was also confusing her own identity with Judy, her character, who falls in love with Dean's character, Jim Stark. "I didn't have a strong sense of my own self," she later analyzed, recognizing that she often took on the emotional characteristics of her characters. The parallels between herself and Judy further blurred the line between fantasy and reality for Natalie, powerfully so in what Dean embodied. Not only did he play her character's boyfriend Jim, Jimmy Dean was an icon for Jimmy Williams, Natalie's own rebel love.
A few nights before filming began, Ray called the entire cast to his bungalow to do a read-through, an event memorialized in photographs. The actors can be seen sitting on folding chairs in a circle around Ray, looking down at their scripts in fierce concentration. Natalie is a tiny figure in a too-sexy dress, her face rapt in thought. The feeling from the photograph is one of collective intensity; it was a "weird night," describes one participant. Marsha Hunt, a veteran stage actress cast as Dean's mother, found the reading fascinating. "The cast sat around and mumbled. Nobody was audible but me!"
Natalie entered what she later would call the "golden world" of Nick Ray on March 30, 1955, the first day of shooting. She developed a ritual: at 5:30 A.M., she would pick up Jackie and they would go to breakfast, where Natalie ordered egg yolks; then she drove to Warner Brothers, going straight to the makeup department. Her ritualistic breakfasts at 5:30 "were the only time Natalie was ever without makeup."
On set, she gave the appearance of being self-assured, but the actors playing gang members, who were older, could tell that Natalie was nervous about working in Ray's loose style, in her first mature part. "It was palpable, and it came out in the role," Corey Allen, who played her boyfriend in the early scenes of the film, recalls. "She didn't seem to me to be familiar, or particularly comfortable, with exploring the things which are awkward for any adolescent...and not only sexually." Natalie, in Allen's opinion, had a hard time exposing herself emotionally. "Nick had a wonderfully nurturing effect on Natalie, which enabled her to go much deeper than she otherwise would have gone. I don't mean that she didn't have it. I mean that she hadn't attained it yet." Natalie seemed hungry for Ray's input, "[like] a novice, who was really willing to work, and who was responsive to Nick's direction."
Ray's influence can be seen to startling effect by comparing Natalie's textured, emotional performance as Judy to her more facile portrayal of a teenager in The Wild Bunch a month earlier. His Pygmalion-like suggestions to darken and cut her hair brought out Natalie's sensitive brown eyes, and the more subdued makeup revealed her natural beauty. "The camera loved her," observed Debbie Reynolds, the studio's choice for the role. "She had features for the camera like Elizabeth Taylor and Marilyn Monroe. They were so beautiful, and the camera loved their faces! It was a love affair with the camera, and Natalie had that, with those big brown eyes, little nose, little mouth."
While Natalie hero-worshipped Ray, she was in awe of Dean. A few months later she said reverently, "Great directors Elia Kazan and George Stevens said that Jimmy was the finest of young actors, and I knew how right they were when I had only worked in one or two sequences with him." Sal Mineo observed, "He was all she could talk about. Every night for weeks in a row, she went to see East of Eden—she must have seen it over fifty times. She even taught me to play the theme song from the picture on the piano." According to Natalie's tutor, "She would hang around him as much as possible... she was very flirtatious with him."
By nearly everyone's accounts, Dean at times treated the adoring Natalie perversely. "He would do things to her off-camera. He would taunt her...Natalie would be in a close-up, and he'd get on a ladder behind Nick Ray and the camera, and Jimmy would say, 'Woo-woo-woo-woo' and imitate a train." Dean's disciples considered it a form of "Method" acting: that Dean was staying in the character of Jim Stark, the alienated outsider, between scenes. "Natalie was schooled that when the scene is over, you drop it and you go away and become 'Natalie Wood' again. But Jimmy was Jim Stark all the time. It was a different kind of atmosphere for her."
She said later, "I kept hearing about the Method, and just about everybody on the set was carrying a copy of Chekhov's book, To an Actor, and using phrases like sense memory, and emotion memory." They were techniques invented by Stanislavsky, taught at the Actors Studio in New York. Natalie idealized Studio devotees—Kazan, Brando—as gods of drama, embarrassed by her child star past. "Natalie and I took acting as a job," observes Margaret O'Brien. "We went in to do our best, we had responsibilities. When I left the job, I didn't think about it anymore, and neither did Natalie." O'Brien considered the Method "a lot of hooey," and believed it destroyed actors' lives by instructing them to become their characters. Natalie was "fascinated" by the Actors Studio methodology, concedes O'Brien. "She loved the Brandos and the Deans. These were people that were like from another planet, you know?"
Dean, a costar observed, would "toy" with Natalie in the guise of Method acting, occasionally crossing the line to cruelty. She would defend his behavior passionately, saying that it was part of Jimmy's "brilliance," though later, Natalie privately expressed disappointment about a few of Dean's taunts. She yearned to measure up to his standards, to emulate the mysteries of his genius. "I think she was a little scared of him, too," assesses Bev Long. "Or more like, 'wow.' He was extraordinary as an actor, but he was very weird as a person. He was very moody and all that stuff." Long's heart went out to Natalie during her scenes with Dean. "She was so vulnerable. She was really 'right there,' all the time—really working, and really trying to do something. Working with Jimmy was quite a feat, because he would behave so badly sometimes...and it was hard, I think, with her, to get close to him."