14-10-2005
Henry Roth
(1906 - 1995)
LINKS:
| | | | | | | |
| --- | --- | --- | --- | --- | --- | --- |
| Biographies | ♣ | ♣ | ♣ | ♣ | ♣ | |
| Directories | ♣ | ♣ | ♣ | ♣ | ♣ | |
| Articles | ♣ | ♣ | ♣ | ♣ | ♣ | |
| | | | | | | |
Eda Lou Walton
(1894 - 1961)
| | | | | | | |
| --- | --- | --- | --- | --- | --- | --- |
| Poems | ♣ | ♣ | ♣ | ♣ | ♣ | |
| Directories | ♣ | ♣ | ♣ | ♣ | ♣ | |
| Articles | ♣ | ♣ | ♣ | ♣ | ♣ | |
| | | | | | | |
Jul. 28, 2005
Released from shame?
ELAINE MARGOLIN, THE JERUSALEM POST
Redemption: The Life of Henry Roth
By Steven G. Kellman
W.W. Norton
384pp., $25.95
Henry Roth was an angry, bitter, broken man. For most of his 89 years he carried a terrible secret. His literary accomplishments seem all the more extraordinary when one considers the psychological hell he endured as a child. It's always difficult to imagine what makes some families turn on themselves, but it appears the Roth home was such a household.
Born in Tysmenitz, Galicia, in 1906, Roth arrived in America while still an infant. His parents settled first on the Lower East Side and then moved to Harlem, where his father delivered milk. Roth's father was a brutal tyrant who continually humiliated young Henry by beating and berating him. He would sometimes find comfort in his mother's arms when she would read him Yiddish stories, but even these moments were fraught with tension for the young boy, who was uncomfortable with the forbidden feelings he felt for her.
When both parents were out of the house, Roth engaged in a decade-long incestuous affair with his younger sister Rose. It seems the Roth family suffered multiple perversions of the spirit.
Biographer and literary critic Steven Kellman was drawn to write about Roth after reading his novel Call it Sleep. Originally published in 1934, the book sold only 3,000 copies and soon fell out of print. It was rediscovered in 1964 and hailed as a masterpiece when Irving Howe gave it a rave review in The New York Times.
Henry Roth's protagonist in Call it Sleep is an anxious, hypersensitive boy trying to master the commotion around him. Kellman reacted strongly to the feelings of dread, dislocation and tension in Roth's autobiographical novel of Jewish immigrant life, believing that "the story seemed written in my blood, which also flows from Eastern Europe."
In Redemption: The Life of Henry Roth, Kellman's role as biographer falls in easily behind Roth's story. Kellman seems content to let the story unfold as it will, without any preconceived agenda. We get to see whom Roth met, what he did, how he thought, what he felt and how he began to write. We see Roth in all his uncanny reincarnations; as a student, writer, teacher, Communist, atheist, duck farmer, metal grinder, husband, sibling and parent.
Kellman travels through Roth's life speaking with family members and friends and gaining access to the tape on which Roth discusses the long-buried incest of his youth. The common denominator in all of Roth's relationships seems to place Henry in the role of taker. Close relatives talk about his coldness with his sons, and claim he was occasionally violent. His home was unusually austere and devoid of books. He was notorious for his cheapness, and forced his family to endure winters on their farm in Maine without central heating. Both his sons have commented that he was neglectful and overly critical. Others were put off by his stubbornness, which seemed to sometimes border on stupidity. Professional colleagues were taken aback at his disturbing self-absorption; he showed little interest in anyone else's work. So it isn't surprising that Roth's prose reflects his obsession with himself .
Kellman writes: "With his earliest writing, as with his last, Roth could not help filtering every subject through his own personal experience. He was unable to envision any perspective other than his own, shaping his prose into a form of autobiography."
But Roth was always resilient. At 22, he left home and moved in with Eda Walton. She became his muse, lover, friend, confidant and financial supporter during the Depression. Roth had become enraptured by Joyce's Ulysses, realizing that "you didn't have to go anywhere except around the corner in order to flesh out a literary work - given some kind of vision, of course. In stream of consciousness, I recognized that my own continual dialogue with myself could be made into literature."
Under Walton's tutelage, Roth began to write his great novel.
In Call it Sleep Roth tries to come to terms with his corrosive childhood, but leaves the deepest cuts untended, particularly the incestuous relationship with his sister. He would return to this topic and finish his autobiographical saga 60 years later in 1994, when he began writing seriously again. Already in his late 80s, Roth wrote with an almost messianic zeal that resulted in four volumes, collected under the title Mercy of a Rude Stream. This time he held nothing back.
Kellman seems to want to believe that Roth's final no-holds-barred literary effort brought him the redemption he sought - a release from the shame and self-loathing that infused his childhood. But some readers may feel otherwise. They may instead envision an aged Henry Roth sitting alone in a house banging incessantly on a typewriter, hands swollen with arthritis, head lowered, heart still cold.
The writer is a freelance book reviewer and essayist whose work has appeared in Partisan Review, Harvard Review and Book Magazine.


Issue of 2005-08-01
Posted 2005-07-25
WRITER, INTERRUPTED
by JONATHAN ROSEN
The resurrection of Henry Roth.
In 1993, I went to visit Henry Roth, a man as famous for his decades of silence as for the great novel he had published almost sixty years earlier, "Call It Sleep." Roth was living in Albuquerque, in a converted funeral home (by then everything about him was symbolic), but his mind was bound by the geography of his childhood—Brownsville, the Lower East Side, Harlem. He was an eighty-seven-year-old man still fuelled by childhood dreams and traumas, powering around the house on a rolling walker, cursing and singing and explaining. At one point during my stay, Roth asked me to drive him to the doctor. "At least you'll be making yourself useful," he observed. He was in an expansive mood during the drive; when we stopped at a traffic light, he suddenly declaimed, "Keep up your bright swords for the dew will rust them." His voice had the crooning humor of a highbrow vaudevillian. But then I missed an exit and Roth's mood grew suddenly dark. "When you make one wrong turn," he said ruefully, "the errors tend to compound."
But Roth, despite his own dramatic detour, did not remain in outer darkness. When I visited him, he had shattered the block that had imprisoned him and was on the verge of publishing the first installment of a vast, multivolume work, "Mercy of a Rude Stream." His hands were warped by rheumatoid arthritis; the very touch of his computer keyboard was excruciating. But he still put in five hours a day, helped by Percocet, beer, a ferocious will, and the ministrations of several young assistants. Roth would not die like a pomegranate, with all his seeds inside.
The reasons for Roth's monumental block—which include but are not limited to Communism, Jewish self-loathing, incest, and depression—are ultimately as mysterious as the reasons for his art and are in some ways inseparable from them. In a new biography, "Redemption" (Norton; $25.95), Steven G. Kellman does an excellent job of exploring Roth's creative life, its grim cessation and its miraculous rebirth. The biography's title is perfect, not simply because Roth found in his fallow years an ultimate source of inspiration but because his life made sense to him only when seen in a religious light, as a story of sin and repentance, exile and return. "Righteousness, righteousness shalt thou pursue," Roth declared the first day I met him, quoting Deuteronomy as a kind of commentary on his entire life. In his own eccentric pursuit of it, he made one of the most haunting journeys in American literature.
Roth was born in 1906 in the Galician town of Tysmenitz, now part of Ukraine. His father, Chaim, left for America that same year, and little Herschel, as he was then called, and his mother followed in 1907. Chaim was the ne'er-do-well son of the manager of a distillery. Like Albert Schearl, the character based on Roth's father in "Call It Sleep"—a man who torments his wife and beats his son mercilessly—Chaim seems to have poisoned everything he touched with his bad luck and wrathful temperament. His wife had married him only under family pressure, after disgracing herself by falling in love with a Gentile.
The family spent two years in Brooklyn and then moved to the Lower East Side, in those days the most densely populated piece of land on earth and later the setting of Roth's novel. In "Call It Sleep," there are safe, sensual moments when young David Schearl is home alone with his mama in their walkup apartment, but below is the cellar, the home of rats, darkness, and forbidden sexuality. How this buried region seeps into the upstairs world is part of the drama of the novel. David is led into a clothes closet by a girl with a leg brace and a style of speaking memorably captured in the shackled lilt of Roth's phonetically rendered urban dialect:
"Yuh know w'ea babies comm from?"
"N-no."
"From de knish."
"—Knish?"
"Between de legs. Who puts id in is de poppa. De poppa's god de petzel. Yaw de poppa." She giggled stealthily and took his hand. He could feel her guiding it under her dress, then through a pocket-like flap. Her skin under his palm. Revolted, he drew back.
Nothing quite obliterates sentimental associations with the Lower East Side like the transformation of "knish" into slang for female genitalia. At times, the novel can seem like "Lord of the Flies" played out among the Dead End Kids:
One glance at their tough, hostile faces, smirched by the grime and rust of the junk heap and screwed up into malicious watchfullness was enough. David's eyes darted about for an opening. There was none except back to the dock.
Roth came to despise this representation of his childhood, which he felt was a falsification. In interviews and, later, in the autobiographical "Mercy of a Rude Stream," Roth depicted his life on the Lower East Side as an idyllic time, spent in a secure, cohesive Jewish world that fell apart when he was eight and the family moved to Harlem. Though Harlem had a large Jewish population, the Roths lived in a substantially Irish neighborhood. As Roth later saw it, this was where he learned to hate himself as a Jew, believing the frequent taunts that Jews cared only about money, and envying the Irish toughs who teased and beat him. His Jewish religious education was interrupted, his sense of belonging to a people thwarted. It was, he said, the most traumatic dislocation of his life.
Roth's characterization of his Harlem exile as a kind of hell makes more sense when considered alongside the revelation that it was there that he began an incestuous relationship with his sister, Rose. According to Kellman, Roth had been "groping" his sister since he was twelve and she was ten; by the time Roth was sixteen he was having intercourse with her. When he was eighteen, he also seduced his fourteen-year-old first cousin Sylvia, leading her into the basement at a bris.
Nearly seventy years later, when I interviewed him, Roth had not yet gone public with his secret, only with the hint that there was a secret. But it was clear from the vehemence with which he spoke of "the louse I was, who I detested" that he viewed his youthful self as evil. Kellman sees the incest as "a dramatic manifestation of immigrant insecurity, the newcomers' inability to invest their emotions in anything beyond the reassuring confines of the clan." Incest does function in Roth's later work as an emblem of ingrown, immigrant misery, but the guilt that Roth felt hung over him like a kind of Biblical curse.
When he was nineteen, Roth was saved from Harlem and its miseries by a petite, Protestant professor of English literature, Eda Lou Walton, who was twelve years Roth's senior. Born in New Mexico, she had a Ph.D. from Berkeley, where she had studied anthropology and English. She had studied poetry with Witter Bynner and translated Navajo verse. Walton had recently moved to New York to teach at New York University, where she became the teacher—and lover—of Roth's boyhood friend Lester Winter. Roth, who was attending City College, would travel downtown after his own classes to join them and the many writers and would-be writers who gathered in Walton's apartment in the Village.
Walton saw genius in the awkward, self-conscious Roth. He began visiting her without Winter, and a platonic intensity developed between them. She shared with him the complex details of her bohemian romantic life, and he eventually confessed his incest to her, presumably finding, in her unjudging, anthropological curiosity, a kind of temporary absolution. But most of all she encouraged his literary dreams. Walton introduced him to the work of T. S. Eliot and James Joyce, lending him a copy of "Ulysses," still banned in the United States, that she had smuggled back from Paris. From Joyce, Roth learned that the rough ghetto world he had grown up in was fit material for high art.
Gradually, Roth replaced his friend—who didn't appreciate Eliot and went on to become a dentist—in Walton's affections. "She took me under her wing and into her bed," Roth told me, though the bed remained crowded—even Walton's friend Margaret Mead, no prude, referred to Walton's promiscuity as "desperate." On weekends, Roth was ousted to make room for David Mandel, a labor lawyer from New Jersey, whom Walton eventually married. Roth already had enough sexual shame in the bank to live off the interest for the rest of his life, but, despite this new layer of humiliation—compounded by financial support that he received from her—Roth's time with Walton was essential for the production of "Call It Sleep."
The novel, which remains one of the masterpieces of American literature, is dedicated to Walton and was written in blue books from N.Y.U. that she provided. Roth spent four years writing "Call It Sleep," but it has the quality of a book composed in a kind of dream. The world seems sculpted out of light and shadow, and all the elements of this Manichaean universe are equally perilous. The cellar door that terrifies David "bulged with darkness." Outside, there is "light so massive stout brick walls could scarcely breast it when it leaned upon them; light that seemed to shiver windows with a single beam." There is a rhapsodic musicality to the novel, a Joycean flow of words, but there is also ominous tension on almost every page. The air, the emotions, the accents are all thick, throwing off violent sparks, like the great burst of electrical energy from the trolley tracks that knocks the young hero into unconsciousness at the book's end.
No doubt this tension—a harbinger, in some sense, of his future block—derives from the agony Roth felt in writing an autobiographical novel that concealed the most traumatic fact of his own autobiography. (The novel's manuscript was actually typed by his sister, Rose.) Furthermore, Roth was writing about Jews, although, as he later put it, "all he asked of a book was not to remind him too much that he was a Jew." And surely there are sociological explanations for this sense of irreconcilable forces colliding in the world of the novel. By the early thirties, when Roth was writing the book, America had shut its doors to immigrants, and nativism and anti-Semitism were on the rise. Roth draws much of this outer opposition into the Jewish world he depicts, making it seem a world turned violently against itself. A rabbi tells his students, "Let me hear you wink and I'll tear you not into shreds but into shreds of shreds!"
It is fascinating to read "Call It Sleep" in the light of Roth's later insistence that he imposed on his Lower East Side childhood the disruptions of his Harlem life. He also claimed that he had made David a pathetic victim when in fact he was a villain—a notion that makes sense only if David is guilty of Roth's own sins and in some sense deserving of his father's terrible blows. A key element of the plot of "Call It Sleep" is David's willingness to act as pander for a bullying street kid named Leo intent on "playin' bad" with David's cousin Esther. The tryst, David's receipt of a rosary as payment, and the savage beating that ensues all reverberate with dark, confessional overtones once the reader knows that Roth seduced his own cousin.
It would be a shame if "Call It Sleep" were now mistaken for an encrypted cry for exculpation, just as it is a shame that the book has often been mistaken for a mere immigrant novel—an important one, to be sure, but limited to the plight of newcomers struggling in a strange land. The book is many things, but at root it is a religious work, and much of its enduring power comes from the way Roth harnesses the Biblical to the contemporary. The third of the book's four sections is called "The Coal," a reference to a passage from Isaiah, which young David hears, describing the purifying touch of divine fire on the lips of the prophet. David is obsessed with discovering this spark in his own life, and mistakes the electricity pulsing under the trolley tracks for a manifestation of God's power. The fact that it knocks him out only enhances the uncanny force of the association—David is like the hapless figure in the Book of Samuel who puts his hand out to steady the Ark and is struck dead on the spot.
Roth's novel sold fewer than two thousand copies when it was published, in 1934, but it was hailed in many reviews, if primarily in sociological terms, and Kellman, who notes that at the time one in four households was on relief, does an admirable job of documenting the critical response. The Herald Tribune called the novel "the most accurate and profound study of an American slum childhood that has yet appeared." The Times claimed that Roth had "done for the East Side what James T. Farrell is doing for the Chicago Irish." But Roth, already attracted to Communism, was stung by the criticism of The New Masses, a Communist publication, which faulted the novel for the very artistry that makes it great: "It is a pity that so many young writers drawn from the proletariat can make no better use of their working-class experience."
The fragile sense of himself that Roth had managed to sustain while writing "Call It Sleep" was breaking down. Though Roth was a genuine working-class kid from a real slum, he was, in his own eyes, a degenerate—the kept man of an effete bourgeoise. Communism was for Roth (as it was, ironically, for many Jews) in part a rebuke to anti-Semitic notions about Jews and money. Having absorbed these ideas, Roth took the criticism of The New Masses personally. The financial and sexual humiliations of living with Walton had begun to outweigh her ability to erase his earlier shame.
Roth's quest to "be a man," of which Communism formed a part, was lifelong. When I met him—after he had been a boxer, a tool grinder, a ditchdigger, a hospital attendant, a slaughterer of waterfowl—he still spoke in an almost childlike way about the need to learn to fend for himself. He was mourning the death of his wife of half a century, Muriel Parker, and he told me that, though he had been deeply devoted to her, her death was a kind of "gift," because it forced him, in his mid-eighties, to take care of himself for the first time, to balance his checkbook, to pay his own taxes.
Roth joined the Party in 1934, disregarding Walton's warning that it would ruin his fiction, and set about writing a "proletarian" novel about an illiterate Communist organizer he knew, a charismatic former criminal who had lost a hand in a factory accident and seemed to Roth to be everything he himself was not. In some sense, Roth was like D. H. Lawrence, who suffered under a rough working-class father, demonized in "Sons and Lovers" but also turned into a touchstone of masculine authenticity. Roth later speculated that he had been defeated by his proletarian novel because he found himself increasingly attracted to the real-life model for the book; he considered homosexuality a "degeneration" into which he was in danger of falling. But, as with everything about Roth, there were multiple reasons. All of them fed the grim paradox of his block: he needed to flee the man he was in order to survive, but his art and, in some sense, his ultimate survival depended on his coming to terms with that abandoned self.
David Mandel, the man who frequently displaced Roth in Walton's bed, and who helped get "Call It Sleep" published, persuaded Maxwell Perkins—the editor of F. Scott Fitzgerald, Ernest Hemingway, and Thomas Wolfe—to publish Roth's new novel, but Roth burned the manuscript before that could happen. He had been beaten up trying to organize dockworkers that day, and decided that he was a phony proletarian just as he'd been a phony artist. Mandel and Walton found him bruised and bloody, singing the "Internationale," with the remains of the novel smoldering in the fireplace.
Roth did not move out of Walton's apartment until 1938, but he was already moving away from her. During a stint at the writers' colony Yaddo (arranged by Walton), Roth met Muriel Parker, a promising pianist and composer who had been a pupil of Nadia Boulanger's, in Paris. Roth later claimed that Muriel saved his life—by the time he met her, he had lost his will to live. She was, like Walton, a Wasp from another world, and she became utterly devoted to Roth, ultimately renouncing her own artistic life and following him into poverty and obscurity.
The Roth mythology suggests that, having turned his back on writing, he immediately buried himself alive in menial work and rural Maine. But he made a stab at success and stability—driving to Hollywood in an ill-fated attempt to sell "Call It Sleep" to the movies and secure a screenwriting contract. Back in New York, he worked as a substitute high-school teacher and later trained as a precision-tool grinder, work that was deemed essential by the government and got him out of active service in the Second World War. Moving to Providence and then Boston, he worked in places with names like the Federal Products Company that capture perfectly the anonymity into which he was fading.
When Roth and Parker tired of urban squalor, they made the move to rural Maine. There, though he never wholly abandoned the dream of writing, and even sold two stories to The New Yorker, Roth descended into deepening silence. He burned his notebooks, fearing that they contained evidence of his continuing Communism. He gave away most of his books, and spent many nights sitting up late solving complicated math problems to keep his mind alive without the burden of introspection.
But while Roth was burrowing into Maine, killing geese for a living, raising two sons, and battling bouts of deep depression, his book was making its own strange journey. Never entirely forgotten, it began to turn up on lists of important neglected novels, championed by critics like Alfred Kazin. The writer and editor Harold Ribalow even tracked Roth down and got his permission for a reissue of "Call It Sleep," which came out, in a small hardcover edition, in 1960. But everything changed when, in 1964, Peter Mayer, then a young editor at Avon, brought it out in paperback—he had learned about the book from a cabdriver—and Irving Howe gave it a glowing review on the cover of the Times Book Review. "Call It Sleep" became an instant best-seller and went looking for its lost master.
Roth grumbled about his newfound fame, but he was glad for the money and for the sense, once again, that he was a writer. He and his wife learned Spanish and travelled to Mexico and Spain, part of a dream that Roth had to write a play or novel about the Spanish Inquisition. The work was to have centered on a crypto-Jew, a converso who has secretly kept his faith. A single, superb short story, "The Surveyor," which The New Yorker published in 1966, was all that came out of those grand plans, but Roth had begun to discover that he was the converso and perhaps had kept the faith after all.
The next turning point in Roth's creative and emotional life, after the rediscovery of "Call It Sleep," was the Six-Day War. Suddenly, Roth saw Jews as fighters who were as tough as the Irish kids he had known in Harlem. And he saw the Soviet Union, which he had once idealized, allied with Arabs bent on annihilating the Jewish state. Roth, who was starting to come to terms with his painful personal history, also began to embrace Jewish history and his own place in it, and to feel that the two were intertwined.
Roth later said that Joyce had been a pernicious influence on him, because Stephen Dedalus, and Joyce himself, wanted to fly past the nets of "nationality, language, religion." Roth had tried to do the same, but he came to realize that it was only by flying into history, into peoplehood and particularity, that he could truly be free. He began studying Hebrew, and his modern political affiliation merged with an ancient Biblical one. He dated the destruction of his writer's block to 1967, though he did not in fact begin writing his second novel until 1979.
That final work was an autobiographical epic, "Mercy of a Rude Stream," which appeared in four volumes in the nineteen-nineties and has just been reissued in paperback by Picador. The title comes from Shakespeare, and its initials, Roth liked to point out, spell mors, the Latin word for death. Intending it to be, in part, a confession, Roth first considered publishing it only posthumously, but he consented to begin publication after the death of his wife, in 1990. (The third and fourth volumes were published posthumously—Roth died in 1995—and there remains a batch of manuscripts that were to form the final volumes of what was projected to be a six-part work.)
The novel follows the contours of Roth's life, beginning just after the main character, named Ira Stigman, moves to Harlem from the Lower East Side, and ending with his decision to get out of Harlem and move in with a character based on Eda Lou Walton. The immigrant family, with its casual hysteria and implosive anxiety, is still a powerful force in the novel, but its members are more modulated, less monochromatic, than the family in "Call It Sleep." The father is similarly prone to fits of violent rage, but he is a small man, easily cowed, who at one point tells Ira that he wanted to be a fiddler and play at weddings. Ira's mother is less monumental but more complex than the martyred Yiddishe mama of "Call It Sleep." Every time she mentions God, she mutters "if there is a God," and she stands up to her husband when he rails:
"Say that again and I'll fling something at your head!"
"Fling," Mom challenged. "A novelty."
In "Call It Sleep," the father was the engine of violence and cruelty, but here Ira's own desires are at the center. The novel's dark heart is Ira's incest with his sister, and Ira is the most pitilessly portrayed character. As he sits at the Shabbat table half-listening to his mother's laments—"Who could help but surrender to that contralto richness of feeling in which everything she uttered was steeped?"—he thinks of his sister: "ravening to get her every chance he had, and even though her dating had made her off limits for several years now, he desired her nonetheless."
But Ira is not simply the young protagonist of the book; he is also its author—an old man very like Roth, intermittently addressing his computer, who is called Ecclesias. The name is a perfect fusion of the Joycean and the Biblical: Leopold Bloom lived on Eccles Street; Roth, having turned his back on Joyce, is now, he seems to be saying, at home in the Book of Ecclesiastes. Occasionally, the computer speaks back, and these exchanges—printed in a different typeface—between the wry old man and his modern machine are among the many delights of the book.
"Mercy of a Rude Stream" is a strange, misshapen, wonderful novel about a young man falling apart as a person even as he is finding himself as an artist. This dynamic is reversed in the sections where the old writer speaks aloud, to himself or to his computer, recalling the ways in which the artist fell apart but, in some measure through the love of his wife—referred to in the novel only as "M"—recovered his humanity and, eventually, an aspect of his art. Life being what it is, this last stage of artistic recovery is accompanied by the physical collapse of the reborn artist, whose health woes are chronicled with excruciating fidelity. (Roth is among the few novelists—one thinks of Saul Bellow in his last novel, "Ravelstein"—who have entered old age wearing a headlamp.) One of Roth's working titles for his epic was "Portrait of the Artist as an Old Fiasco," and the brutal, almost posthumous scrutiny he subjects himself to, along with his irony and humor, make the over-all work at once anti-sentimental and deeply moving.
The first volume has a sort of circling slowness that is likely to disappoint anyone expecting the explosive modernism of "Call It Sleep." Ira does not even have a sister in Volume I—she appears, magically, in the second volume, when Ira overcomes his ambivalence and his computer tells him that "the unspoken and unspeakable must become spoken and speakable, and the taboo broken and ignored." The work, heroically edited and shaped by Robert Weil—who did not read Volume II until Volume I was in print and regretted not having been able to merge the two—is full of cracks and seams, but somehow these become vital elements of the novel.
The old writer's musings offer a kind of commentary on the book as it is taking shape, questioning, among other things, the wisdom of Ira's confession of incest: "Why was he doing this, demeaning himself—and perhaps Jews, the multitude of Jews who had transformed one previous novel into a shrine, a child's shrine at that." And though it's clear that Roth felt he was liberating himself—the third volume is called "From Bondage"—the narrator also indulges dark, grandiose fears that his confession of sin will contribute to the destruction of the Jews:
In other words, in the confusion and alarm in his soul, he feared he was laying a basis for a new Final Solution. Look at the scum these Jews are. Why should they not be annihilated? How else could he say it? It was in the old sense, in the Biblical sense, that they suffered—because they had sinned, because he had sinned. He had been guilty of abomination.
The analytical urge, however, can't obliterate the mimetic power of Roth's writing—his ear for dialogue, his detailed urban evocations, or the sensual fury with which he describes his incestuous trysts. "Mercy of a Rude Stream" lives at the border of fiction and memoir. It is radically postmodern in its disregard for formal structure, and yet it has an almost classical purity, harking back to the spiritual confessions out of which early English novels like "The Pilgrim's Progress" and "Robinson Crusoe" emerged. But the multiple voices in Roth's book, the sense that life is a dialogue, if not an argument, draws on another tradition altogether. Roth, who once observed that had he remained on the Lower East Side he might have become a rabbi, makes his second novel a commentary on the first. "Call It Sleep" functions almost like the Torah, an ur-text from another age, while "Mercy of a Rude Stream" is like the Talmud, a series of commentaries and revisions that enforce the authority of that primal text even as they transform it. The fourth volume of "Mercy of a Rude Stream" actually takes a line from rabbinic literature as an epigraph: "Not thine the labour to complete, / And yet thou art not free to cease!"
Roth stands at the intersection of the American and the Jewish more fully than the more famous, and more assimilated, Jewish writers of a later generation. His themes—of flight and return, of mysterious election and abandonment, of the journey into a wilderness that yields a kind of redemption—are vital American themes as well as vital Jewish ones. Indeed, it is one of Roth's achievements to make the American novel seem like a subset of the Jewish one, just as America itself can seem a kind of commentary on the Bible.
Roth went forward artistically by going backward. The narrator of "Mercy of a Rude Stream" keeps bursting into story and then tearing the story apart with commentary. This rabbinic approach gave Roth a way out of the hermetic modernism that had oppressed him. Although ambivalent about the deceiving nature of fiction itself, he ultimately affirms its power. Arguing with himself, arguing with James Joyce, fretting about Israel, heaping praise on his computer and scorn on his body, he writes in the face of departing memory and approaching death with a vitality that exceeds that of much contemporary fiction.
It is not surprising to learn from Kellman that Philip Roth—whose own autobiography has a coda written by a fictional character—contemplated writing a novel about his namesake. What American writer wouldn't be tempted to tell a story that begins at the gates of Ellis Island and moves through the radicalizing hardships of the Great Depression, the psychic traumas of family abuse, the seductions of Communism, and the lure of the American West before arriving at the promise of regeneration through confession and atonement and acceptance of self? But Henry Roth lived long enough to become his own descendant, a ghost writer who came back from the dead to tell his story.


BLOCKED
by JOAN ACOCELLA
The New Yorker issue of 2004-06-14 and 21
Posted 2004-06-07
Why do writers stop writing?
…………………………………………………………………………………………………….
A purer and more colorful example is that of Henry Roth. Roth's first novel, "Call It Sleep," a highly autobiographical narrative of Jewish immigrant life in New York, was published in 1934, when he was twenty-eight. It did not make much of a splash at first, but when it was reprinted in paperback, in 1964, it became a sensation. At the time of the reprint, Roth was living in complete obscurity on a duck farm in Maine. Apart from a few stories soon after "Call It Sleep," he hadn't published anything in thirty years. Nor did his belated triumph rouse him quickly, though the royalties from the paperback allowed him to sell the duck farm and buy a mobile home in Albuquerque. But in 1979, at the age of seventy-three, he embarked on a new novel, which eventually swelled to four volumes, under the general title "Mercy of a Rude Stream." The first volume appeared in 1994, and it was well received. In 1995 came the second volume, "A Diving Rock on the Hudson," and this was greeted with even more interest, for in it the protagonist, Ira—who Roth gave readers every reason to believe was based on himself—begins an affair at age fifteen with his twelve-year-old sister, Minnie. The sex scenes are very raw. Ira and Minnie go to it every Sunday morning when their mother leaves to do her shopping.
Prior to the publication of "A Diving Rock," Roth's editor, Robert Weil, then of St. Martin's, persuaded him to alert his sister, Rose Broder, to the contents of the book. "How can you do this to me?" she wrote back, and she reminded him that she was the one who had believed in him as a writer, and who had typed "Call It Sleep." Roth responded by prefacing "A Diving Rock" with a statement that none of it was autobiographical—which many people took as further indication that it was autobiographical. Once the book came out, interviewers called Broder, and she denied the whole thing. "This is not pleasant for me," she told The Jewish Week. "I'm a very old lady." Soon afterward, she entered into an agreement with Roth whereby, in return for immunity from legal action, he paid her ten thousand dollars and promised that in future volumes there would be no more sex between Ira and Minnie. Roth told Weil—his narrator also says it in "A Diving Rock"—that the incest story was a major reason that the novel was delayed for so many years.
Beneath this drama, however, there may lie another tale. When Roth wrote "Call It Sleep," he was living with Eda Lou Walton, a well-known critic, twelve years older than he, who, he said, became "a mistress and a mother" to him. Walton later claimed that she did a huge amount of editorial work on "Call It Sleep." When Roth returned to fiction, he had another helper at his elbow. In 1989, a seventeen-year-old high-school student, Felicia Steele, went to work for Roth as his typist, and she soon graduated from typing to editing. For a year, she and her boyfriend even moved in with Roth. Day by day, she worked on his manuscript, cutting and shaping it under Weil's direction. Steele, now an English professor at the College of New Jersey, says that she was grateful to have this task: "I got a whole second education from Henry." Weil, too, says he felt honored to serve Roth's gift. For both of them, however, it was a herculean labor, requiring five years' work on thousands of pages of manuscript. So while Roth's sixty-year dry period may have been due to his feelings about his relationship with his sister, he may also, during those years, have had another, less sensational problem: that he couldn't produce a finished manuscript without a full-time editor.
…………………………………………………………………………………………………….

The 'canker in the soul' that ate away at Roth's writing
- Reviewed by Josh Lambert
Sunday, August 14, 2005
Redemption
The Life of Henry Roth
By Steven G. Kellman
NORTON; 372 PAGES; $25.95
Henry Roth's literary career is a testament to the power of a book review. His first novel, "Call It Sleep," sold modestly when it was published in 1934, and didn't approach national prominence. Three decades later, the critic Irving Howe penned an unusually positive and prominent review, and despite having been out of print for years, the book began to leap off the shelves.
It sold 250,000 copies in five weeks, and a million within a few years. A dense, Joycean tale of childhood in New York's Lower East Side, "Call It Sleep" soon found its way into dissertations, syllabi and translations. It's now recognized as a classic of 20th century American, Jewish and immigrant literatures -- and all because of a single review. It's enough to inspire an otherwise humble book critic with delusions of grandeur.
But as much as one might hope to repeat it, Roth's story is unique. Even setting aside his career trajectory, it was peculiar. In college, he earned Ds in English and hygiene, yet managed to ingratiate himself with some of the most stylish literary eminences of his day -- including the poet and scholar Eda Lou Walton, who became his patron. And though he was an autodidactic polymath and linguist, when news of his novel's resuscitation arrived in the '60s, he was eking out a living in Maine slaughtering ducks.
In "Redemption," the first book-length biography of Roth, literary scholar Steven G. Kellman shapes the messy facts of the author's life into a coherent narrative and probes its central mystery: Why, after writing a truly great American novel, did Roth not publish another book for 60 years?
Along the way, Kellman ably recounts Roth's birth in Tysmenitz, Galicia, and his coming to the United States, and then tells of Roth's unhappy upbringing in Depression-era New York and his adult life in Maine and New Mexico. Kellman catalogs the jobs the author held -- delivery boy, precision metal grinder, "permanent substitute teacher" -- as well as his shifting political affiliations. As a young man, Roth was an atheistic, party-line Communist and pro-union agitator; later, after being celebrated as a hero of Jewish American culture, he found his way to Zionism.
Politics and religion alone fail to explain Roth's six decades of silence. Kellman rejects the popular assumption that Roth was just another talented young radical, crushed by the apathy of shortsighted bourgeois readers toward his masterpiece.
For one thing, "Call It Sleep" was never ignored. It was positively reviewed upon publication and celebrated by some critics as one of the best novels of the '30s. Moreover, Roth did publish in the decades between "Call It Sleep" and his 1990s renaissance, during which an intrepid editor and several assistants culled four volumes of autobiographical fiction from thousands of wandering pages of manuscript. In the intervening "silent" years, Roth placed a handful of short stories in publications including the New Yorker, and submitted, and resubmitted, many more that were finally rejected. He wasn't silent; he was just writing poorly.
Roth never fulfilled his potential, Kellman argues, because of the nasty secret underlying his creativity: "Incest was the engine that drove his composition" -- specifically, the long-term sexual relationships that the author engaged in as a teenager with his younger sister, Rose, and his cousin Sylvia -- and "writing was a way to assuage guilt." Sixty years elapsed before Roth was prepared to reveal this "canker in the soul," as he described it, and because he could write well only about himself, he published nothing of value in the interim.
Such is Kellman's theory, at least. In its service, he positions Roth mostly as a psychological victim. Rather than holding the man responsible for seducing two vulnerable relatives, Kellman reads Roth's troubles as results of "the psychological damage inflicted on" him by his father.
Though Roth was abused, he was also an abuser and, frankly, a jerk: He was a child-beater, anti-Semite, homophobe and betrayer of his acolytes. He mortified his sister by publishing exaggerated descriptions of their incest and had his wife abandon her promising career as a composer to support him. Visitors to his house reported their surprise at finding few books on his shelves; he badmouthed Saul Bellow without reading any of his work.
Knowing all this, the mystery is not why didn't Roth publish more but rather how such a sick man could produce the sensitivity, insight and beauty of "Call It Sleep" in the first place. Of course, irredeemable behavior and brilliant writing are by no means mutually exclusive, nor is their combination unprecedented. But Roth's is a case in which the two met spectacularly.
Kellman's admirable biography is thus not only a necessary addition to the annals of American literature, but also a trenchant exploration of the relationship between the horrors of life and the saving power of art.
Josh Lambert's reviews have appeared in Forward, the National Post and the Globe and Mail.

August 21, 2005
'Redemption': Portrait of the Artist as a Troubled Man
By DAPHNE MERKIN
HENRY ROTH, whose ruthless assertions of creative will were offset by equally savage powers of self-sabotage, remains one of the more confounding figures in modern American letters. Roth's jangled and disrupted life, filled with the most noble artistic intentions -- including a sustaining belief in the redemptive possibilities of art -- as well as the most sordid personal impulses, belies the illusion of internal cohesiveness we prefer to set our sights by. Even during his long and agonized lifetime -- Roth died in 1995, at the age of 89 -- his bizarre trajectory as a one-book wonder who had wandered off to an unheated cabin in the Maine woods took on the aura of a cautionary tale. What unseen mutation of character led Roth to trade in his former existence as a literary comer for the persona of a Yankee hick -- the laconic, subsistence-level operator of a feather-plucking business called Roth's Waterfowl? Or, as his sister, Rose, put it in an interview quoted by Steven G. Kellman in ''Redemption,'' his absorbing biography of Roth: ''How could he give up a God-given talent and fool around with chickens and ducks?''
Roth had shown early indication of dazzling promise with ''Call It Sleep,'' published in 1934 when he was all of 28. The novel is told from the harrowing perspective of David Schearl, a young boy growing up in the fractious melting pot of New York City. David is the half-adored, half-abused only child of Yiddish-speaking greenhorn parents who emigrated from Eastern Europe to the ironically labeled goldene medina of their bare-bones tenement flats in Brownsville and the Lower East Side. The hypersensitive 8-year-old cowers in the face of his brutish, feckless father and looks to his unhappy, radically disoriented mother for love and protection. Without her attentive, reassuring presence he feels lost: ''He would not see his mother again until morning, and morning, with his mother gone, had become remote and tentative.'' From the opening sentence of the first chapter, the reader crouches down behind David's eyes, peering out along with him at a universe looming with imminent menace, indifferent to his needs and wishes: ''Standing before the kitchen sink and regarding the bright brass faucets that gleamed so far away, each with a bead of water at its nose, slowly swelling, falling, David again became aware that this world had been created without thought of him.''
A true multicultural novel avant la lettre, ''Call It Sleep'' had an epic ambition that was immediately recognized. Roth was praised by one reviewer as ''a brilliant disciple of James Joyce''; his book was hailed by another as ''the most accurate and profound study of an American slum childhood that has yet appeared.'' Still, the novel was published during the depths of the Depression and sold fewer than 2,000 copies before disappearing. More cuttingly to the point for Roth, a zealous recruit to the Communist Party, the book was condemned by the Marxist publication The New Masses for being insufficiently political in its use of its working-class background. The reviewer felt it was beset by the fatal flaw of bourgeois aestheticism and dismissed it as ''introspective and febrile.'' (He also found ''Call It Sleep'' overly focused on sex, an opinion seconded by the presumably capitalist New York Times critic, who characterized it as ''a fine book deliberately and as it were doggedly smeared with verbal filthiness.'')
As Kellman points out in his introduction, ''Call It Sleep'' ''offers a case study in the fickle mechanism of literary reputations, in the eclipse of cultural leftism and in the invention of ethnicity.'' The last two factors were particularly important. The novel's seminal accomplishment would become clear only in 1964 after it was released in a handsomely designed paperback edition and was hailed as a classic articulation of the American immigrant experience. (The New York Times Book Review ran a front-page rave by Irving Howe.) ''Call It Sleep'' became a best seller as well as a fixture in the canon. Meanwhile, as it turned out, neither Roth's retreat into ''silence, exile and waterfowling'' nor the rediscovery of his long-ignored novel (which Roth, in his characteristic snatching-defeat-from-the-jaws-of-victory fashion, went to great pains in his later years to disassociate himself from) was destined to be the end of the story. Instead, it came with an 11th-hour plot twist in which the slumbering literary giant surprised everyone by emitting a final scandalous roar that echoed through thousands of pages and brought decades of near-oblivion to an end.
These pages added up to six volumes, four of them published under the overall title ''Mercy of a Rude Stream,'' beginning in 1994 with ''A Star Shines Over Mt. Morris Park.'' Without taking into account this astonishing late-life opus, it is impossible to gain any vantage on the scope of Roth's endowments as a writer -- and the pathos of his decision to turn his back on them. ''Mercy of a Rude Stream'' is shot through with unwieldy genius, a clunky insistence on getting at the elusive and often ugly heart of the matter that is without parallel in contemporary literature. All four books, of which the second and third -- A Diving Rock on the Hudson'' and ''From Bondage'' -- are the strongest, betray an almost manic urge for documentation, as if a naturally garrulous man whose jaws have been wired shut has finally been released into the liberation of speech.
Although ''Mercy of a Rude Stream'' contains patches of wooden writing, it also demonstrates Roth's undiminished lyric brilliance and skill with dialogue; his keen social antennae for the slights of class and race; his psychological acuity, his descriptive energy and what can only be called the enforced intimacy of his prose. Most strikingly, though, this transparently autobiographical cycle does battle with tawdry aspects of Roth's own character, as revealed through his young alter ego, Ira Stigman, whose angst-filled journey from terrified child to fledgling artist is tracked in this multivolume bildungsroman. (''A Star Shines Over Mt. Morris Park'' begins a year after ''Call It Sleep'' leaves off, and Ira is clearly an extension of David Schearl.) It was Roth's misfortune -- or perhaps his ornery gift -- that he was incapable of prettifying his experience. His compulsion to come clean about ancient, grimy secrets can be viewed in many different lights, as heroic or masochistic or exhibitionistic, but what can't be gainsaid is that his unflinching un-self-protective candor leaves most of what we think of as confessional literature, with its sidelong glance at the good opinion of the reader, in the dust.
''Redemption'' clears away some of the lingering myths around Roth (that he was a ''spurned prodigy'' who stopped writing because he felt ignored) and confirms other perceptions (the Oedipal undertone in ''Call It Sleep'' turned out to be just the merest fictional hint of a real-life familial enmeshment). From a purely sensational angle, the most fascinating -- and repellent -- incident in Roth's vivid and volatile life, one that outdoes everything else in shock value, was his decade-long incestuous relationship with his sister, Rose. The siblings' involvement started with ''groping'' when Rose was 10 and Henry 12, and developed over the next four years into full-scale sexual relations. The ''murky slough of his self-indulgence,'' as Roth described these acts by way of his stand-in, Ira, left him with an enduring sense of horror and mortification that was the cause, he believed, of both his warped personality and his writer's block.
OF course, there's a case to be made that the perverted family romance both silenced Roth and hurt him into his finest art. He had scratched his sister out of the picture in ''Call It Sleep,'' recasting himself as an only child, although it was Rose who typed up the manuscript of the novel and, years later, was responsible for revealing her brother's whereabouts to an admiring editor after his work had fallen out of print. But something moved Roth to expose this ''canker in the soul'' in the most graphic (and, as he pointed out, exaggerated) terms when he began writing again in his early 70's. Although Ira is siblingless in the first installment, a sister suddenly appears, rising up from the rubble of the past like a blast from the unconscious, in the second volume, ''A Diving Rock on the Hudson.'' Despite Rose's pleas that he not betray their involvement, Roth went ahead and spilled the steaming beans. He had never taken the devoted Rose into account, not even after she graciously shared half of their father's meager estate with him after Roth had been cut off with just a dollar, and he wasn't about to start doing so. ''For me she scarcely existed,'' he told an interviewer in 1977. ''She was never important.'' (Under threat of legal action, he did eventually pay her $10,000 and agreed to take out all further references to the incestuous aspect of their relationship in the remaining volumes.)
Oddly enough (and to comprehend all, needless to say, is not to forgive all), within the context of the violently dysfunctional marriage of their parents and the generally xenophobic climate of the Roth household, the incestuous detour makes a kind of anthropological sense, as though an ingrained Jewish pattern of tribal endogamy had been taken to its logical conclusion. ''It was,'' Roth would write in ''A Diving Rock on the Hudson,'' ''like a sneaky mini-family.''
Kellman, who avoids the urge to reduce Roth's life to neon headlines, fills in the contours of his subject's higgledy-piggledy route ably enough. We begin with his troubled childhood under the venomous scrutiny of a father who is possibly even worse than the father in ''Call It Sleep'' and a mother every bit as doting as her fictional portrait suggests, then witness Roth's escape into Art with the help of his lover and mentor, Eda Lou Walton. Throughout his life, Roth would be dependent on the kindness of women who supported him both emotionally and financially. Walton, a prolific writer and a generous teacher, was 12 years older than Roth when she took the 22-year-old aspiring writer under her wing. He lived with Walton while he wrote ''Call It Sleep'' (the novel is dedicated to her), and she introduced him to Greenwich Village literary salons, where Roth hobnobbed with Margaret Mead and Louise Bogan. But Roth never had any trouble severing connections with people who had outworn their usefulness, and when he found himself floundering, having burned the manuscript of his second novel in disgust, he turned to another self-sacrificing mother figure. In 1938, at Yaddo (where Walton had arranged for his stay), he met Muriel Parker, a gifted composer and musician whose patrician lineage led back to the Mayflower, and he credited her with saving him. ''I feel that Muriel just retrieved me in time,'' he told an interviewer. ''I don't think I would have lived very long; I just didn't feel like it.''
Their marriage of 51 years appears to have been a blissfully symbiotic union, although it didn't leave much room for Roth's two sons, who both became alienated from their father as adults. In 1968, after 22 years of dour New England weather, Roth and his wife moved to Albuquerque, N.M., captivated by its warmth and light, where they lived in a mobile home. (Roth, as one and all attest, inherited his reviled father's inability to part with money.) After Muriel's death in 1990, a grief-stricken Roth found it difficult to continue writing and was hospitalized for six months for suicidal depression. He eventually rebounded, with his usual sly force, and spent the last few years of his life in a ramshackle stucco house that had originally been designed as a funeral parlor -- a fitting residence for the morbid and ailing writer, who displayed an inscription of the Cumaean Sibyl's pronouncement, Apothanein Thelo, ''I wish to die,'' in his study.
Kellman has done a scrupulous job of research, but there is, all the same, something recalcitrant about the material, some way in which the shards of Roth's fragmented narrative -- its ''grave and disabling discontinuity,'' as he called it in ''From Bondage'' -- resists being glued together even after the chronology is in place, the dramatis personae established and the events sketched in. The mystery of who the man was -- of why he was the way he was -- persists. Undoubtedly this has something to do with the fact that, more than most people, Roth retained a certain plasticity of temperament throughout his life, a receptivity to the imprinting of new experience that spoke either to the lingering infantilism he felt cursed by or to a genuine porousness. A striking instance of this was his love-hate attitude toward his Jewishness, which led him from a complete renunciation of his religious past (a declared atheist at the age of 14, in 1963 he was still of the opinion that the best thing Jews could do would be to circulate themselves out of existence) to an embrace of Zionism as an antidote to ''exilic insecurity'' and a belief in the value of Jewish community in the aftermath of the 1967 Six-Day War.
Roth's vastly mercurial nature, whatever the reasons behind it, created many shifts in both physical locale and psychological orientation. As a result, the narrative feels somewhat disorganized, as though Kellman were overwhelmed by the necessity of keeping track of everything, of logging one rambunctious detail after another. The list of jobs Roth worked could fill a paragraph all on its own: ''Roth's occupations would have to include not only novelist and waterfowl farmer but also newspaper peddler, messenger, bus conductor, soda pop vendor, plumber's assistant, ditchdigger, English teacher, precision tool grinder, firefighter, maple syrup vendor, blueberry picker, woodcutter, psychiatric hospital attendant and tutor in math and Latin.''
''Really you know,'' Roth once wrote Eda Lou Walton, ''the artist is just a maniac who somehow evades the bughouse.'' There is indeed something heart-rending about the example of Roth's life, as well as something monstrous. What I'm not sure there is, though, is the edifying message this book's title might lead us to expect. Granted, there are bright moments as well as blighted ones, and not everyone disappoints or acts badly -- although to the end Roth Senior never ceased denigrating his son, not even when he came to stay with Henry and his family during the summers after his wife died, calling him ''a schmo who had married a shiksa and didn't amount to anything.''
Roth was blessed in his choice of spouse and he always had admirers who championed his talent. Among these are an impressive number of clearsighted people, including the celebrated Maxwell Perkins, who bought a hundred pages of Roth's never-to-be-completed second novel; Harold Ribalow; William and Roslyn Targ; Peter Mayer; Mario Materassi, an Italian translator who hunted down and edited Roth's scattered writings for a collection called ''Shifting Landscape: A Composite, 1925-1987''; Roth's assistant, Felicia Steele; and Robert Weil, Roth's editor at St. Martin's Press, who prepared ''Mercy of a Rude Stream'' for publication.
But notwithstanding its prelude and coda of literary triumph, Roth's life remains in many ways a rags-to-rags story, marked from its penurious beginning to its frugal, penny-pinching end by a lasting sense of psychological impoverishment that manifested itself in a grimly contrarian attitude. These are dark and murky waters Kellman has ventured into, and it's small wonder that other writers before him -- including Leonard Michaels, who considered writing Roth's biography, and Philip Roth, who toyed with the idea of fictionalizing the older Roth's life -- backed off. Michaels, according to Kellman, ''was depressed by his subject.''And no wonder.
Kellman's book presents us with a profoundly disturbing sense of the damage that can take place in families and the toll this damage exacts on its recipients, especially if they happen to be gifted. In Roth's case, this took the form of an underlying emotional instability, like a fault line running through him. ''A sorrow had dislodged something in him. He had worried too far: like prying apart something that wouldn't come together again, wouldn't come together right, had left a weakness, a chronic vulnerability to unhappiness.''
The notion of the wounded artist -- the writer or painter who plies his or her ''golden handiwork,'' as Yeats called it, to placate demons or fill in absences -- is so common as to verge on the truistic, and yet the example of Roth's embattled life and career remind us that great injury doesn't always yield to the wish, or even the ability, to transpose it into something of aesthetic value. Sometimes pain merely yields to more pain. To say that Roth suffered for his writing is to say little; to say that he suffered too much to find an enduring refuge in his art is perhaps closer to the truth. Which may be why the experience of reading ''Redemption'' isn't so much redemptive as unsettling, in spite of its poignant image of the enfeebled but indomitable old geezer, plagued with crippling arthritis, persevering with his craft even as urine runs down his leg.
It was Roth's declared wish to die with his ''books on,'' which is what he essentially did. All the same, one is tempted to ask in his case, even more so than is usual when reading about the often disastrous private lives of creative people, if the work was worth the anguish. All that pain for all that prose: did it extract too high a human cost? ''Portrait of the Artist as an Old Fiasco'' was one of Roth's provisional titles for the autobiographical musings that became ''Mercy of a Rude Stream.'' As a summing up, it suggests the piercing self-awareness of the man, his undeluded familiarity with the pitfalls and dips in the ''landscape of the self,'' as he called it. ''I'm a wretch,'' Roth announced toward the end of his life. Ah, but how well he wrote.
Daphne Merkin is the author of a novel, ''Enchantment,'' and a collection of essays, ''Dreaming of Hitler.''

Some Called It Sleep
Henry Roth wrote an American classic in 1934, then fell silent for 60 years.
Reviewed by David Kirby
Sunday, August 21, 2005; BW10
REDEMPTION
The Life of Henry Roth
By Steven G. Kellman
What happened to the Jewish novel?
Answer: It assimilated.
If you were an English major in the '60s or '70s, chances are you took a course in the Jewish novel and read books by Saul Bellow, Bernard Malamud and Philip Roth. These days, Bellow's not politically correct enough for many professors, Malamud's largely forgotten, Philip Roth is just a novelist, not a Jewish one, and few of those teaching the dozens of younger novelists who happen to be Jewish would identify them that way.
Besides, as far as classroom focus goes, most of those coming of age in literature these days are women, whether Jewish or Gentile. Students used to read about young Jewish guys on the way up, but Augie March and Alexander Portnoy have been replaced by the heroines of Candace Bushnell, both in books and, thanks to student interest in film and TV, in such forms as the "Sex and the City" series, which gives a whole new meaning to the phrase "on the make." This curricular shift is as it should be, given the current concern with the role of women, even if it minimizes the more parlous place of the Jew in the Western canon (there's no play called "The Desperate Housewife of Venice").
If the chapter in U.S. literary history called The Jewish Novel has closed, Steven G. Kellman brings us back to its strange beginnings in his lucid, highly readable biography of a writer whose life is as peculiar as anything in his fiction. Bellow, Malamud and company needed an ancestor to add gravitas to their mid-century Renaissance, and they found him in Henry Roth, who wrote Call It Sleep in 1934 and then lapsed into six decades of nearly total silence, spending most of those years as a waterfowl farmer in Maine and erupting in his eighties in a volcanic flood of prose that yielded thousands of pages just before his death.
Born Herschel Roth in 1906 in Galicia, a region of Austro-Hungary, the future novelist crossed the Atlantic as a babe in his mother's arms, traveling in steerage as part of the massive Jewish immigration that eventually made New York the capital of the Diaspora. The family moved around New York, spending just four years on the Lower East Side, which would become the cosmos of Call It Sleep . His mother never really learned English, and his father was a failure at making a living and at fatherhood. (Late in life, after Roth married Muriel Parker and had a family of his own, the father described him as "a schmo who had married a shiksa and didn't amount to anything.") An indifferent student, Roth profited from City College of New York's populist admissions policy. But his real literary education came from bohemian friends who introduced him to writers like James Joyce and T.S. Eliot.
The ennui and alienation of Eliot's personae appealed to Roth, and Kellman points out that, in composing Call It Sleep , the novelist took from Joyce the goal of transforming the quotidian into art, the idea for the self-portrait of the artist as a young man and the stream-of-consciousness technique. Call It Sleep tells the story of six years in the life of an immigrant boy named David Schearl just prior to World War I. David is protected by a loving mother, but his increasingly paranoid father can't hold down a job and makes life hell for them all. The squalor Roth depicted offended some critics, though others praised the gritty details as true to life. But in 1934, when unemployment exceeded 20 percent, relatively few readers were interested in throwing their disposable cash at an unknown writer, especially one with so troubling a story to tell, and within two years Call It Sleep was out of print.
As Kellman notes, in those days there was no elaborate infrastructure of teaching appointments, grants and reading tours to sustain writers financially and psychologically. Besides, Roth had always been drawn to the certainty of technical work as a counterbalance to the undependable art of writing; geometry was the only class that didn't bore him in high school, and even after Call It Sleep appeared, he took a course in precision grinding and worked in machine shops all over town. Haunted by the city that had broken his heart, the New York that had served as his model and then turned its back on him, he eventually took his wife and their two young sons to Maine, where they moved into a house without indoor plumbing or electricity, and the once and future novelist became a farmer. Nothing if not diligent, Roth salvaged junkyard materials and built a plant equipped to slaughter and process fowl.
The myth of Roth turning his back on literature is not entirely true, as Kellman points out. During his Maine years, he started and then burned the pages of a new novel and published work in the New Yorker, though fiction editor William Maxwell turned down more stories than he took. Then, improbably, devotees overcame Roth's indifference and saw a paperback edition of Call It Sleep into print in 1964. The New York Times not only published its first review of a paperback but ran it on the cover of the book section. The book became a bestseller 30 years after its first appearance.
Thanks mainly to a devoted young Italian academic named Mario Materassi, who became his translator, champion, editor and confidant for the next 30 years, Roth not only received international acclaim but began to write steadily again, launching a multi-volume series, Mercy of a Rude Stream , which was left unfinished at his death in 1995 at the age of 89. Some belligerent reviewers of the four volumes that made it into print drew blood, notes Kellman, though "most approached Roth with reverence for Call It Sleep ."
Throughout his life, Roth was a handful, creating as many problems for others as for himself; he broke abruptly with his advocate Materassi following a silly disagreement over financial arrangements, and he upset his sister Rose late in life by writing graphically of their incestuous relationship as adolescents.
The Mercy of a Rude Stream novels were meant to relate the only story Roth was capable of telling, his own. Now Kellman has told that story masterfully; scarcely a page here doesn't deftly relate a bit of New York history or make a connection to the larger world of literature. Even better, Kellman tells the story in a way that Roth never could: briefly. ·
David Kirby teaches English at Florida State University. His next book is "The House on Boulevard St.: New and Selected Poems."

BOOK REVIEW
Poignant biography of a writer's pain
Redemption: The Life of Henry Roth; Steven G. Kellman; W.W. Norton: 372 pp., $25.95
By Merle Rubin

August 15, 2005


Secrets, silence, and a masterpiece
Redemption: The Life of Henry Roth
By Steven G. Kellman
Norton, 371 pp., illustrated, $25.95

A writer haunted by the pain and remorse of his childhood

By Donald Weber, the Lucia, Ruth and Elizabeth MacGregor professor of English at Mt. Holyoke College and the author of "Haunted in the New World: Jewish American Culture from Cahan to 'The Goldbergs.'
Published September 25, 2005
Redemption: The Life of Henry Roth
By Steven G. Kellman
Norton, 371 pages, $25.95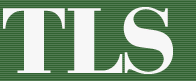 The TLS n.º 5371 March 10, 2006
Sisters and brothers
Toby Lichtig
Steven G. Kellman
REDEMPTION
The life of Henry Roth
372 pp. New York: Norton. $29.95
(U.K. £ 16.99)
0 393 05779 8
Read these articles, here

Henry Roth's literary reputation would be secure on the strength of his remarkable first novel, Call It Sleep , published in 1934 and but largely unknown until it appeared in paperback in 1964 and became an instant classic. Roth's silence in the intervening years has been broken only by a collection of his shorter pieces, Shifting Landscape . This novel, then, is a signal event, especially since its protagonist, Ira Stigman, is clearly the same young boy who served as Roth's fictional alter ego in the first book, and since it begins roughly where the earlier novel ended--in the teeming immigrant slums of New York City during the first decades of the 20th century, a time and place that Roth captures with pungent language and palpable immediacy. Roth's long struggle with this material is reflected in first-person passages interpolated into the narrative in which the now elderly Ira addresses his word processor (called Ecclesias), ruminates about the difficulties that stilled his pen, and makes references to an earlier version of this work, which he is rewriting as he goes along. He laments the crisis of identity, the ``loss of affirmation'' and the self-loathing that crippled his imaginative powers, events that he touches on in the third-person narrative. Again we encounter the violent, penny-pinching father, the supportive mother, the loutish relatives. Ira's memories range over family strife, his school days, the dangers of the street, the disruption of WW I, and they end-- somewhat abruptly--after the book's best extended scenes, set in a fancy grocery store where the adolescent Ira works after high school. This is the most forceful part of the book, a sustained, controlled piece of writing that masterfully evokes the temper of the times--the advent of Prohibition, the casual bigotry and racism of blue-collar workers and veterans--in the process of limning a group of memorable character portraits. Since this is to be the first volume of six, the story ends ambiguously, after repeatedly hinting at but never getting to ``the disastrous impairment of the psyche'' and ``the accident . . . the terrible deformation that was its consequence.'' Thus it is reasonable to think that this novel may be more satisfying when read as part of the six-volume whole. BOMC and QPB selections. (Jan.)
LIBRARYJOURNAL
After nearly six decades of silence, Roth, whose only previous novel, Call It Sleep (1934), has been hailed as one of the classics of 20th-century American literature, returns with proof that his earlier effort was no fluke. In this first of a projected six volumes to fall under the general rubric ``Mercy of a Rude Stream,'' 87-year-old Roth juxtaposes two stories: A young Ira Stigman grows up in Jewish Harlem during World War I (and on to 1920, when Ira turns 14); and Roth struggles to find his voice again. The theme that ultimately unites these potentially discordant elements is deracination--Ira's internal struggle to free himself from his ``Jewishness'' and Roth's realization that his own attempt to do just that resulted in his ``creative inanition.'' Because it reflects so well the struggles we all face in attempting to define who we are and where and how we fit into the bigger picture, the novel transcends both its vividly drawn, localized setting and the ethnicity of its characters. And it leaves one eagerly anticipating the next installment. Essential for academic collections and all but the smallest of public collections. Previewed in Prepub Alert, LJ 9/15/93.-- David W. Henderson, Eckerd Coll. Lib., St. Petersburg, Fla.
KIRKUS
REVIEWS
The third volume in the late Roth's ongoing autobiographical cycle, Mercy of a Rude Stream, is very much of a piece with its predecessors—A Star Shines Over Mt. Morris Park (1994) and A Diving Rock on the Hudson (1995).
It continues the story of Roth's alter ego, Ira Stigman, now seen wrestling with his artistic and sexual demons as he struggles toward manhood in 1920s Manhattan and also, some 60 years later, as the elderly Ira labors to make sense of missed opportunities and flawed life choices, carrying on an extended, fragmented "conversation" with his computer ("Ecclesias"). This latest novel fictionalizes Roth's longtime affair with NYU teacher and poet Eda Lou Walton (here: Edith Welles), and it's drenched in the kind of self-conscious literary talk that most writers indulge in, then dispense with, in their early work (though, to be fair, Roth does communicate effectively the beady excitement felt by young intellectuals sharing a contraband copy of Joyce's Ulysses, as well as the hopeful Ira's discovery, through reading Joyce, "that it was possible to commute the dross of the mundane and the sordid into literary treasure"). There are too many lengthy disquisitions on favored writers and writing, and conversely a plodding recounting of Ira's peregrinations from one unfulfilling day job to another. Still, Roth writes ferocious, flinty dialogue (the scenes between Ira and his younger sister, and former lover, Minnie are charged with an unforgettable admixture of erotic heat and guilty hatred) and pulls off some remarkable technical effects in balancing the young Ira's dreams of literary accomplishment against his aged self's resigned understanding that "performance with words was the only option open to him, the only tramway out of himself."

It's odd, and sad, to realize that Roth, who died last October, may eventually be better remembered for this deeply flawed final work than for his one incontestable masterpiece: Call It Sleep (1934), the book of his youth.