13-8-2000
Rainer Maria Rilke
(1875-1926)
(Nach der Lesung von Shakespeares Sturm)

Man hat ihn einmal irgendwo befreit

mit jenem Ruck mit dem man sich als Jüngling

ans Große hinriß weg von jeder Rücksicht.

Da ward er willens sieh: und seither dient er

nach jeder Tat gefaßt auf seine Freiheit.

Und halb sehr herrisch halb beinah verschämt

bringt mans ihm vor daß man für dies und dies

ihn weiter brauche ach und muß es sagen

was man ihm half. Und dennoch fühlt man selbst

wie alles das was man mit ihm zurückhält

fehlt in der Luft. Verführend fast und süß:

ihn hinzulassen - um dann nicht mehr zaubernd

ins Schicksal eingelassen wie die andern

zu wissen daß sich seine leichte Freundschaft

jetzt ohne Spannung nirgends mehr verpflichtet

ein Überschuß zu dieses Atmens Raum

gedankenlos im Element beschäftigt.

Abhängig fürder länger nicht begabt

den dumpfen Mund zu jenem Ruf zu formen

auf den er stürzte. Machtlos alternd arm

und doch ihn atmend wie unfaßlich weit
verteilten Duft der erst das Unsichtbare
vollzählig macht. Auflächelnd daß man dem
so winken durfte in so großen Umgang
so leicht gewöhnt. Aufweinend vielleicht auch
wenn man bedenkt wie's einen liebte und
fortwollte beides immer ganz in Einem.
(Ließ ich es schon? Nun schreckt mich dieser Mann
der wieder Herzog wird. Wie er sich sanft
den Draht ins Haupt zieht und sich zu den andern
Figuren hängt und künftighin das Spiel
um Milde bittet .... Welcher Epilog
vollbrachter Herrschaft. Abtun bloßes Dastehn
mit nichts als eigner Kraft: "und das ist wenig.")
(After reading Shakespeare's Tempest)
Once somewhere somehow you had set him free
with that sharp jolt which as a young man tore you
out of your life and vaulted you to greatness.
Then he grew willing: and since then he serves
after each task impatient for his freedom.
And half imperious half almost ashamed
you make excuses say that you still need him
for this and that and ah you must describe
how you helped him. Yet you feel yourself
that everything held back by his detention
is missing from the air. How sweet how tempting:
to let him go to give up all your magic
submit yourself to destiny like the others
and know that his light friendship without strain now
with no more obligations anywhere
an intensifying of this space you breathe
is working in the element thoughtlessly.
Henceforth dependent never again empowered
to shape the torpid mouth into that call
at which he dived. Defenceless aging poor
and yet still breathing him in like a fragrance
spread endlessly which makes the invisible
complete for the first time. Smiling that you
ever could summon him and feel so much at home
in that vast intimacy. Weeping too perhaps
When you remember how he loved and yet
wished to leave you: always both at once.
(Have I let go already? I look on
terrified by this man who has become
a duke again. How easily he draws
the wire through his head and hangs
himself up with the other puppets; then steps forward
to ask the audience for their applause
and their indulgence... What consummate power:
to lay aside to stand there nakedly
with no strength but one's own "which is most faint")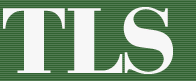 THE TLS AUGUST 30 2016

'

John Keats Drawn in Death'

A poem by Rainer Maria Rilke translated by Neville Rogers; introduced by Maya Popa

In 1821 Joseph Severn sketched a portrait of John Keats aged twenty-five as the poet lay dying of tuberculosis. "Drawn to keep me awake" Severn's inscription indicates. As Keats's condition deteriorated Severn followed the poet to Rome remaining by his side until his final moments. Few poets are as posthumously mythologized as Keats. Death has preserved him in a state of suspended youth leaving scholars to marvel at the depth and maturity of his greatest work. Poems such as "When I Have Fears" and "Ode to a Nightingale" bear a heightened sense of mortality appearing to presage the events that would follow.

Rainer Maria Rilke read Keats in German translation in 1911. Rilke's poem "John Keats Drawn in Death" translated by Neville Rogers and appearing in the TLS in 1966 captures and laments Keats's dying from a measured description of Severn's illustration to the urgent exclamations at the poet's untimely death. The poem mourns him as though he were an intimate friend appropriating his own poetic style in the process. As the speaker describes the sketch he addresses Keats: "So things remain; the drawing's caught – by mourning / Quickened you'd say" as though borrowing Keats's idiom. In the penultimate stanza the speaker exclaims: "O eye that will no more Beauty be wringing / Out of some Truth-in-Things unhidden never!" evoking the concluding lines of Keats's "Ode to a Grecian Urn": "Beauty is truth truth beauty – that is all / ye know on earth and all ye need to know". "John Keats Drawn in Death" offers an insight into Rilke's feelings towards Keats notably paying tribute through the poem's shared form.

John Keats Drawn in Death

Now from afar to the stilled Singer's head there
Reach the horizon-distances unending
And agony falls again past comprehending
On the dark form an agony that bred there.

So things remain; the drawing's caught – by mourning
Quickened you'd say: a second-brief creation –
The flickering passage of a pity scorning
The very facts of Being and Cessation.

Whose is that face? No more the mind's endeavour
Can features speak with mind together-clinging!
O eye that will no more Beauty be wringing
Out of some Truth-in-Things unhidden never! –
O gate of singing
Young mouth surrendered now closed now alas for ever! –

Only the forehead seems to be achieving
A lasting bridge across the dissolution –
To the tired tumbling locks' irresolution
A mild reproach full of most gentle grieving.

RAINER MARIA RILKE
Translated by Neville Rogers (1966)

Zu der Zeichnung John Keats im Tode darstellend

Zu der Zeichnung John Keats im Tode darstellend

Nun reicht an's Antlitz dem gestillten Rühmer
die Ferne aus den offnen Horizonten:
so fällt der Schmerz den wir nicht fassen konnten
zurück an seinen dunklen Eigentümer.


Und dies verharrt so wie es leidbetrachtend
sich bildete zum freiesten Gebilde
noch einen Augenblick - in neuer Milde
das Werden selbst und den Verfall verachtend.


Gesicht: o wessen? Nicht mehr dieser eben
noch einverstandenen Zusammenhänge.
O Aug das nicht das schönste mehr erzwänge
der Dinge aus dem abgelehnten Leben.
O Schwelle der Gesänge
o Jugendmund für immer aufgegeben.



Und nur der Stirne baut sich etwas dauernd
hinüber aus verflüchtigten Bezügen
als strafte sie die müden Locken lügen
die sich an ihr ergeben zärtlich trauernd.


Rainer Maria Rilke 27.1.1914 Paris
Gesammelte Werke Band III (1927)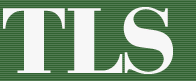 POEM OF THE WEEK
FEBRUARY 13, 2018
'Rilke: Evening'
A TLS review from 1920 of a new edition of Rilke's Neue Gedichte(New Poems), first published in 1907, suggested that if there were any truth in the theory of nominative determinism Rainer Maria Rilke "could not possibly help being a poet", since his name alone – "melodious, melancholy, remote and mystic" – possessed all the qualities so abundantly present in his poetry. This elusive quality perhaps helps account for the number of translators who have been drawn to attempt versions of his work. But Rilke's "haunting and penetrating sweetness" is also crucial in maintaining the balance between what he sees with his eyes and feels in his heart, so that if the music fails, the ideas, too, fall to bits. Since, as the review continued, Rilke's verse draws in "a few clear but subdued colours, things whose hidden meaning must be delicately wooed . . . into the light of intelligence" the slightest tonal error risks straying towards the certainties he is in fact so careful to avoid.
"Abend" – or "Evening" in this pitch-perfect translation by Oliver Reynolds, published in the TLS in 1989 – is from Rilke's collection Das Buch Der Bilder (The Book of Images) from 1902. Rilke published an extended edition of this collection in 1906, after he had finished writing his series Das Stunden Buch (The Book of Hours), a collection marked by a much higher degree of thematic unity; the revised Book of Images is sometimes seen as Rilke's attempt to distance himself from that, establishing the short lyric as the epitome of great poetry. If, here, the day leans both backwards and forwards between "heaven" and "earth", "border" and "vista", "stone" and "star", it is perhaps partly because the speaker is also trying to create, in words, a place that is "not quite part of either".
Abend

Der Abend wechselt langsam die Gew

ä

nder,




die ihm ein Rand von alten B

ä

umen h

ä

lt;




du schaust: und von dir scheiden sich die L

ä

nder,




ein himmelfahrendes und eins, das f

ä

llt;








und lassen dich, zu keinem ganz geh

ö

rend,




nicht ganz so dunkel wie das Haus, das schweigt,




nicht ganz so sicher Ewiges beschw

ö

rend




wie das, was Stern wird jede Nacht und steigt -








und lassen dir (uns

ä

glich zu entwirrn)




dein Leben bang und riesenhaft und reifend,




so da

ß

es, bald begrenzt und bald begreifend,




abwechselnd Stein in dir wird und Gestirn.



<![if !supportLineBreakNewLine]>
<![endif]>

Rilke: Evening

Like old retainers, trees
hold out day's evening dress
while the fading view
wavers between heaven and earth

and leaves you not quite part of either
neither the quiet of the dark house
nor the grave certainty of light
of the rising star

that leaves you, voluble and dumb,
in the deserts and gardens of your life
alternating border with vista
and the stone in you with the star.

OLIVER REYNOLDS (1989)