12-8-2016
KL: A HISTORY OF THE NAZI CONCENTRATION CAMPS, By Nikolaus Wachsmann
Farrar, Straus & Giroux, 865 pages, $40
NOTA DE LEITURA

Este é um livro muito bem investigado, com uma imensa bibliografia que nos diz tudo sobre os campos de extermínio da época nazi.

Está muito bem escrito e lê-se com relativa facilidade. Mas, por vezes, tive de interromper a leitura, horrorizado com as monstruosidades que descreve. A certa altura diz que um tipo qualquer tinha comido demais e acabou por vomitar. Um prisioneiro esfomeado apanhou do chão e comeu o que o outro tinha vomitado.

Os números são pavorosos. Morreram nos campos mais de um milhão e setecentos mil prisioneiros, incluindo 1 100 000 em Auschwitz, destes judeus a maior parte.

As marchas forçadas fugindo ao avanço dos Aliados em 1945, mataram cerca de 150 000. Eram considerados sub-humanos, untermenschen, a vida deles não tinha valor.

Os prisioneiros eram literalmente carne para canhão. Quando já não tinham salvação de tão doentes e magros que estavam, eram chamados Muselmänner, à letra muçulmanos (mas o Autor não traduz), com o significado de morto vivo, cadáver ambulante; ficavam totalmente apáticos e já não tinham nem força nem vontade para procurar comida. Também chamaram às mulheres Muselweiber.

O destino dos prisioneiros era a execução imediata ou a aniquilação pelo trabalho escravo. À chegada ao campo, eram logo exterminados os deficientes, os doentes, as grávidas, os velhos e as crianças. Durante um certo tempo exterminavam também todos os Judeus, mas a certa altura começaram a poupar os que ainda tinham força para trabalhar.

"Clientela" para encher os campos nunca faltou. Os prisioneiros eram identificados por um triângulo, cuja cor indicava a origem:

Verde – criminosos habituais, Berufsverbrecher.

Cor de rosa - Homossexuais, pedófilos, violadores, zoófilos

Vermelho - Políticos – Comunistas, sociais-democratas, socialistas, maçons, anarquistas

Azuis - Estrangeiros sujeitos a trabalho escravo

Púrpura - Testemunhas de Jeová

Preto - Elementos a-sociais ou sem inclinação para trabalhar, Arbeitsscheu – incluia os ciganos que traziam um Z (de Zigeuner) numa das pontas e as prostitutas.

Os judeus traziam dois triângulos sobrepostos amarelos ou uma estrela de 6 pontas também amarela.

A sanha assassina perseguiu sucessivamente os polacos, depois os prisioneiros russos e em todo o tempo, os judeus.

Um capítulo horroroso são as experiências que chamavam científicas, onde davam aos prisioneiros-cobaias as mortes mais horrorosas, deixando alguns que sobreviveram deficientes para toda a vida.
April 24, 2015
Memoirs of the Murdered
By 1934, with all of the Nazis' enemies defeated or intimidated, concentration had lost its original purpose. But Himmler was ready with a new rationale: The camps could serve as a tool to improve the German race.
TIMOTHY SNYDER
KL: A HISTORY OF THE NAZI CONCENTRATION CAMPS
By Nikolaus Wachsmann
Farrar, Straus & Giroux, 865 pages, $40
'In popular memory,' writes Nikolaus Wachsmann, "the concentration camps, Auschwitz, and the Holocaust have merged into one." In our confusion, we have narrowed the horror of Nazi practice. Auschwitz was both a concentration camp and a killing site for Jews, which was unusual. If we recall Auschwitz and forget the other camps, we neglect the people who were concentrated in them, most of whom were not Jews. When we identify Auschwitz with the Holocaust, we neglect the other death factories dedicated to the extermination of Jews, places where more Jews were gassed than at Auschwitz, and omit the shooting pits, where more Jews were murdered than at Auschwitz. Auschwitz is simply the place where in 1942 the history of the concentration camps met the generally distinct history of the mass murder of Jews.
"KL" is a definitive history of the German concentration-camp system. (The title is the German abbreviation of the word for concentration camp, Konzentrationslager.) Mr. Wachsmann, a German historian who teaches at Birkbeck College, London, gently disassembles popular memory and draws a complete and convincing picture. He begins with the numerous improvised camps that the two paramilitary wings of the Nazi Party, the SA (Sturmabteilung, or "storm battalion") and the SS (Schutzstaffel, or "protection squad") established in the weeks after Hitler rose to power in early 1933. These were often tiny holding cells, sometimes in basements or warehouses. Heinrich Himmler, the head of the SS, established a larger facility at Dachau; this would be the only camp that existed from the beginning of Nazi power to the end. The camps were about the consolidation of power and then about its allocation. The first victims were communists and socialists, people who might have challenged Hitler. In 1934, after the SS decapitated the rival SA in the "Night of the Long Knives," it sealed its victory by taking complete control of the camps.
At this point, it might have appeared that concentration had lost its original purpose: All enemies, within and without the Nazi Party, had been defeated or intimidated. But Himmler was ready with a new rationale: The camps could serve as a tool to improve the German race. He found support from Hitler, which meant that the camps would have an indefinite and endless mission. In the late 1930s, they were holding Germans seen as unfit members of society. These were the so-called asocials—alcoholics, drug addicts, homosexuals, members of minority religions like Jehovah's Witnesses and people deemed "work-shy," like prostitutes or vagrants. Dachau became the model for a true system of six concentration camps in prewar Germany, along with Sachsenhausen, Buchenwald, Flossenbürg, Mauthausen and Ravensbrück. Although in principle the "asocials" were to be reformed, by the end of the 1930s the SS began to see their labor as the basis of a special economy.
Between Hitler's rise to power and the beginning of World War II, Nazi power drastically altered the lives of German Jews. They were, however, less than 1% of the German population, and the basic Nazi policy in the years before World War II was to create conditions that would force them to emigrate. Jews entered the camp equation only when Germany began to destroy its neighboring states. After the Anschluss of Austria in 1938, some 1,521 Austrian Jews were sent to Dachau. That summer more than 2,000 German Jews were also sent to camps. After Kristallnacht, the nationwide pogrom organized by Nazi authorities that November, 26,000 German Jews were sent to camps, generally for short periods. The purpose was to intimidate heads of households so that Jewish families would leave Germany.
With the German invasion of Poland in September 1939, the character of the camps changed. Now the main victims were Poles, who were murdered and worked to death in appalling conditions. Right after the invasion, 110 Poles were placed in a cage in Buchenwald; 108 of them were dead by Christmas. At the new camp built for Poles at Gusen, the mortality rate was 5% per month. Between March and December 1940, more than 13,000 Poles were sent to Dachau. In the years 1940 and 1941, Poles were the largest group of inmates in the concentration-camp system as a whole. The new camp at Auschwitz, built on the site of a Polish military base, was constructed in 1940 to intimidate the Polish population. As Mr. Wachsmann writes: "Today Auschwitz is synonymous with the Holocaust, but it was built to impose German rule in Poland." There is still much to be learned from Polish sources about Polish prisoners of the camp, for example about the resistance leader Witold Pileckiand his extraordinary choice to volunteer to enter the camp to gather intelligence and organize resistance.
The German invasion of Poland did not just mean camps for some Poles but also ghettos for almost all of the country's Jews. The Holocaust, however, began not when Germany invaded Poland in 1939 but when Germany invaded the Soviet Union in July 1941. Although this is not his main subject, Mr. Wachsmann ably relates how the pogroms and the shooting of some Jews in the summer of 1941 became a policy of total killing of Jews on Soviet territories by the end of the year—a policy extended in 1942 to occupied Poland and to all of occupied Europe. Auschwitz became the major site of the Holocaust only in 1943, as the Red Army advanced westward and first the death pits and then the other death facilities could no longer be maintained.
This meant one more adaptation for Auschwitz. It had been created to punish Poles and became a death factory in 1942 in order to murder Soviet prisoners of war. As Germany conquered the western Soviet Union in the second half of 1941, it starved millions of prisoners of war in enclosures that can hardly even be called camps, and it selected tens of thousands for "special treatment"—murder—at the camps. Some 9,000 were murdered in Sachsenhausen alone in September and October 1941; more would be killed at Auschwitz. Mr. Wachsmann treats these Soviet victims with the same individual attention he accords to Germans, Jews and Poles, noting where he can something about their lives and their places of origin, often in Ukraine or Belarus.
The special technique used to murder these Soviet prisoners at Auschwitz, gassing, was based on the earlier German "euthanasia" program that murdered people deemed handicapped with carbon monoxide. The use of Zyklon-B at Auschwitz was an adaptation of a program with which camp commandants and guards would have been familiar. As Mr. Wachsmann demonstrates, the evolution of Auschwitz into a gassing facility for Jews only makes sense against four separate backdrops: the development of the technique of gassing for the "euthanasia" program; the German advance into and retreat from eastern Europe; the associated decision to kill all Jews while the war was going on; and the development of the camp itself.
Mr. Wachsmann calculates that 80% of the Jews who reached the entry gates to Auschwitz were selected for immediate murder. They were not, in other words, concentration-camp inmates at any point: Like the Jews who stood over the death pits of the East or those gassed at Chełmno, Treblinka, Sobibor and Bełżec, they were simply murdered. Jews who arrived at Auschwitz actually had a better chance of survival than Jews who were deported to those other death facilities, because at such places there was no selection for labor.
Our understanding of Auschwitz is unavoidably influenced by the experiences of Jews who were selected for labor, since some of them survived to write accounts. The memoirs by the likes of Primo Levi or Elie Wiesel bear the weight of the Holocaust. Their power is such that they create a kind of narrative arc from concentration to extermination. In "KL," Mr. Wachsmann's vast erudition allows us to see Auschwitz against the larger backdrop of the Holocaust and forces us to different conclusions. The memoirs are accounts of a special moment, of an intersection between concentration and extermination when victims of the former could observe the horror of the latter. Sadly, they are only an introduction to the horror.
The history of the Third Reich is young, and until recently tended to privilege events inside Germany. Following outstanding German historians such as Sara Berger, Tanja Penter, Dieter Pohl and Christoph Dieckmann, Mr. Wachsmann presents the history of Nazi Germany, and especially of its victims, as multinational. Within Germany in the 1930s, he writes, the camps served "as a great transformer of values." They prepared some Nazis, and the SS in particular, for still more radical tasks to be pursued once war began. Mr. Wachsmann shows the camps as a series of improvisations, political calculations and then adjustments to imperial concerns and the Holocaust. There was no master plan for a camp system. There was instead an interaction of Himmler's rise to a position of leadership in police and racial matters, the special human behaviors unleashed when some people are placed in charge of others in a realm without law, and then a war of extermination.
Mr. Wachsmann's most impressive achievement in this synthetic work is his portraits of individual human beings. It takes hard effort to assemble enough sources on inmates or SS men to sustain them as characters in a book of this length. The prisoners had a range of references to describe their ordeals, from the Book of Exodus through Dante's "Inferno." In the generations since, their experience has become one of our points of reference in moral discussions, and it is all the more gratifying to see the camp inmates portrayed here with unvarnished humanity. Mr. Wachsmann has in effect united the best of the German and the British schools of grand World War II history: hugely but humbly exhaustive research with attention to character and to detailed narrative. His arguments will be described as "revisionist," which is true only in the sense that all good history revises and corrects the errors of collective memory, which follows its own muses.
—Mr. Snyder is the Housum professor of history at Yale University. His "Black Earth: The Holocaust as History and Warning" will be published in September.

9 April 2015
KL: A History of the Nazi Concentration Camps by Nikolaus Wachsmann, book review
An extraordinary new study renders the unimaginable evil of the camps relatable
·
Keith Kahn-Harris
·
For most of us, the Nazi concentration camp, the Konzentrationslager (or 'KL') is a place that is both incredibly familiar and completely alien. Dachau, Buchenwald, Bergen Belsen and, above all, Auschwitz are part of the pantheon of evil, totems of terror.
We can picture the "Arbeit Macht Frei" sign (it hung over not just Auschwitz but other camps too), the electrified fence, guard towers and SS guards, yet the scale of cruelty and death perpetrated within such sites was so enormous as to be almost impossible to grasp for those of us who were not there.
Telling the story of the KL means facing up to a formidable challenge: how to make the camps relatable, as places where real people lived, worked and died, rather than transcendental, stereotypical symbols of evil? In KL, Nikolaus Wachsmann, Professor of modern European history at Birkbeck College, proves himself equal to this challenge.
The book tells the story of the concentration camps over the 12 years that the Third Reich lasted. It is a big book – 863 pages – but, thanks to Wachsmann's skill as a writer, it manages to be much more than a doleful trudge through a universe of ever-increasing death and terror.
Part of the value of KL lies in its clarifying what the concentration camp was and was not. Camps such as Treblinka and Sobibor, set up for the sole task of extermination, were not concentration camps. Auschwitz was a concentration camp, but – exceptionally – an extermination camp as well.
Other KL's may have killed vast numbers through overwork, starvation and sickness as well as outright murder, but killing was never their sole purpose: they were places of labour, albeit labour designed to eventually kill the worker through exhaustion.
KLs sprung up by the dozens soon after the Nazis took power in 1933. Set up to intimidate and destroy political opponents and founded by a disparate range of bodies with little or no central regulation at first, they ranged from ad hoc "camps" set up in beer halls to early incarnations of now-familiar sites such as Dachau. By 1945, there were over 700,000 prisoners in over 500 camps and "satellite" camps. Central regulation broke down in the last months of Nazi rule as the number of camps mushroomed and the system collapsed in a haze of death marches, starvation and killing.
Between 1933 and 1945, Wachsmann shows how Heinrich Himmler's SS took control of the camp system and targeted it at a growing list of enemies: communists, "asocials", homosexuals, Jews, Russian POWs, Poles. Himmler and his minions showed extraordinary creativity and capacity for improvisation as they sought to expand the system in a time of constant change and war.
Part of the value of KL lies in Wachsmann's skill in conveying both the scale of the camps network and its impact on individuals. The book is peppered with quotations and stories from prisoners and even guards. But, for me at least, the most valuable aspect of the book is its revelation of lesser known aspects of the KL that bring home its sheer evil: the "standing commando" in which prisoners without work were forced to stay on their feet all day inside a crowded hut; the small children in the Majdanek camp who were too young to work and were forced to march in circles all day; the so-called members of the Auschwitz "sonderkommando", who assisted with exterminations, playing football with their SS guards between gassings. In his conclusion to the book, Wachsmann emphasises how the KL system acted as "transformer of values". Nazi concentration camps may have started out as tools of oppression of the sort familiar from other totalitarian regimes, but as they grew they normalised ever more extreme forms of sadistic cruelty that devoured both victim and perpetrator with their sheer monstrousness. As KL demonstrates, the creativity and energy with which the concentration camps and their Nazi designers systematically pushed human beings towards previously unimaginable depths of degradation, is the source of their horrific uniqueness.
Keith Kahn-Harris is the author of 'Uncivil War: The Israel Conflict in the Jewish Community
Outras recensões com interesse:
London Review of Books
Devoted to Terror, by Thomas Laqueur
http://www.lrb.co.uk/v37/n18/thomas-laqueur/devoted-to-terror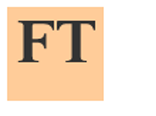 Never forget: the Holocaust as history and warning, by
Mark Mazower
http://www.ft.com/cms/s/0/c9c1b302-5717-11e5-9846-de406ccb37f2.html