12-7-2003
Mary Wollstonecraft Shelley
(1797 - 1851)


Oct. 5, 2001, 2:21PM
Frankenstein's maker: a fascinating woman of her time
By PAUL MARX
Copyright 2001 Houston Chronicle
MARY SHELLEY.
By Miranda Seymour.
Grove Press, $35.
It is hard to imagine a more interesting woman than Miranda Seymour's subject. To the young man who would become one of the great Romantic poets, she was irresistible. The only child of two of the greatest English radicals of the age, Mary Wollstonecraft and William Godwin, she had been born to be Percy Bysshe Shelley's lover and soul mate. For a hater of convention, inequality, tyranny and all injustice, could any young woman be more suitable than the one connected by blood to A Vindication of the Rights of Women and An Enquiry Concerning the Nature of Political Justice? Nothing could stop him from merging his body and soul with those of the beautiful daughter of Wollstonecraft and Godwin.

It did not matter that he was married or that his wife was pregnant. It did not matter that Mary was only 16 and that her father wanted Shelley only as a visitor to his daughter, not as a lover. It didn't matter that he would have no assured means with which to support her or that respectable people would shun them. He must have her.
And to Mary, Shelley was perfect. At 21 he had angelic good looks. He was extremely generous, eager to share whatever he owned. He aspired to be a great poet and philosopher. He ardently supported the feminist ideas of Mary's late mother and the libertarianism of her debt-ridden father. The potential heir to a handsome estate, he had promised to support Godwin for life. Could anyone be better for her?
Her mother had died within days of her birth. Mary was raised by her father, who also raised Fanny, the out-of-wedlock daughter Wollstonecraft had before she met Godwin. When Mary was 12, Godwin remarried. Three stepchildren were brought into the household, including Claire, a year younger than Mary.
Shelley did not believe in exclusiveness. Throughout his life he was eager to share -- and believed everyone else should, too; if it had been possible, he would have started a commune.
At first he wanted Harriet, his wife, to welcome Mary into their household. When that plan was rejected, Claire was invited to join him and Mary on their travels. From the first trip abroad in 1814 through 1822, the year he died, Claire, to Mary's great displeasure, continued to be a member of the Shelley household. To Godwin, who would have nothing to do with his runaway daughter until after Shelley's death, it was clear that Shelley was loved by Fanny and Claire as well as Mary.
Mary's life with Shelley was hard. She could never feel sure that Shelley was not Claire's lover or the lover of some other woman who caught his fancy. During the eight years she was with Shelley, she was pregnant five times. Only one child survived into adulthood. The last months of Shelley's life were especially difficult. Shelley, against Mary's wishes, had moved the household to Lirici, on Italy's Mediterranean coast, where he could pursue a newfound interest in boating. He had also grown indifferent to her. If Shelley had not drowned, he might very well have relegated Mary to a lesser role in his life.
Despite her burdens, Mary achieved fame as a writer before Shelley did. Her Frankenstein became known before any of his best work. It was she who after his death prepared the bulk of his poetry for publication. In the summer of 1816, the Shelley entourage was living on the shore of Switzerland's Lake Geneva. Self-exiled Lord Byron was a daily associate. A horror-story writing contest was proposed, and Mary, at age 19, brought together numerous ideas and themes she had accumulated from her broad range of reading. Published in 1818, Frankenstein is still read today.
Because it taps into many different interests, the novel is open to many interpretations. Some, however, seem far-fetched, including that of the book under review. It is Seymour's notion that the creature brought to life by Victor Frankenstein, the chemistry graduate student, is a symbol of black slavery and that Mary was "covertly attacking a society which still believed that the physical appearance of the Africans indicated their moral inferiority to Europeans." No way. Mary had more pressing concerns.
What is most noteworthy about Frankenstein's creation is that he longs to have a soul mate. But no one will treat him like a human being. He wants to love and be loved. But whenever he makes a move toward human society, everyone who sets eyes on him runs. It is not the specifics of slavery and race that Mary had in mind but the more general concept of exclusion. It was exclusion that turned a sensitive creature into a monster.
In 1816, Harriet, Shelley's wife, drowned herself. On Dec. 30, Shelley and Mary were married.
Seymour has mined every possible source of information about Mary Shelley. But she has not been able to exclude a single fact or speculation. For biographers who strongly identify with their subjects, as Seymour says she does with hers, that is a fatal trap. The story line gets buried. Thus, while Seymour's book eventually will be found in every college library, it will not be read for pleasure.
Paul Marx is a reviewer in Towson, Md.
LINKS:
A Chronology of the Life of Mary Wollstonecraft Shelley
Mary Wollstonecraft, Mary Shelley, and Other Contemporaries of Jane Austen
Romantic Circles: Byron, the Shelleys, Keats and Their Contemporaries
The Percy Bysshe Shelley Chronology University of California, Santa Barbara
The Romantic Chronology at UC Santa Barbara
TEXTS:
FRANKENSTEIN:
http://www.pickeringchatto.com/frankenstein.htm
http://www.sangfroid.com/frank/index.html
Mary Shelley's The Last Man Steven Jones at Loyola University, Chicago
Other Works by Mary Shelley Part of Steven Jones' Last Man site, this page contains links to four short works by Mary Shelley and excerpts from her letters and journals.
Mary Shelley's The Mortal Immortal Michael Laplace-Sinatra at St. Catherine's College, Oxford (link is to the Stanford mirror site).

October 7, 2001, Sunday


Bride of Frankenstein
By Claude Rawson

MARY SHELLEY
By Miranda Seymour.
Illustrated. 655 pp. New York:
Grove Press.
Mary Shelley was only 19 when she wrote ''Frankenstein,'' the book that made her famous. Published in 1818, the novel had spawned at least five stage versions by 1823. There are almost two dozen film and television adaptations, from Thomas Edison's silent film (1910) to Kenneth Branagh's star-encrusted spectacular (1994), with Robert De Niro as the monster. The story has been so deeply mythologized -- embedded into the public imagination independently of the book itself -- that the name ''Frankenstein'' is often assumed to belong to the monster, and not, as is actually the case, to the man who made him and was appalled by the result. Frankenstein's experiment depended more on electrical impulses (then a hot scientific topic) than on cell biology, and Mary Shelley was not very knowledgeable about the science anyway. But the novel still speaks to our time, largely because human cloning is now frighteningly achievable.
''Mary Shelley,'' Miranda Seymour's affectionate and well-written biography, concisely sketches the background of scientific inquiry that influenced Shelley's early intellectual development. Mary Shelley was born in 1797, the daughter of Mary Wollstonecraft, author of ''A Vindication of the Rights of Woman,'' and William Godwin, the radical philosopher whose works include ''An Enquiry Concerning the Nature of Political Justice'' and the novel ''The Adventures of Caleb Williams.'' Two weeks after Mary Shelley was born, her mother died of puerperal fever. She had evidently been infected by the hands of those attending to complications after the birth. These circumstances may have had a bearing on the genesis of ''Frankenstein,'' in which a humanoid creature is ''scientifically'' brought into the world without a mother. Seymour wonders, suggestively, ''to what degree Mary felt that her own birth had robbed this beautiful, vital woman of her life.''
In an age of poor hygiene and inefficient contraception, the idea of ''scientific'' rather than biological reproduction, of painless nonvisceral birth, provoked an ambivalent fascination. Seymour keenly brings out how fraught Mary Shelley's own life was with tragedies of childbirth and infant mortality. Not only did her mother die as a result of childbirth, but her father's first child with his new wife did not survive. Neither did Mary's two daughters. Her son William died of malaria at the age of 3, and her fifth pregnancy miscarried. Only one son, Percy, grew up. It is possible that her stepsister Claire Clairmont was pregnant by Percy Bysshe Shelley, Mary Shelley's husband, and that the child was aborted or miscarried. Births and deaths coexisted violently in Mary's world. Her mother had twice attempted suicide during her unhappy affair with her lover, Gilbert Imlay. Their child, Mary's half sister Fanny, did commit suicide, perhaps out of love for Percy Bysshe Shelley. His first wife, Harriet, killed herself while pregnant. Byron's friend John Polidori, an admirer of Mary Shelley, committed suicide too (but not, as Seymour thinks, at the age of 21.)
Mary grew up in the brilliant company of her father's friends, the critic Hazlitt, the essayist Lamb, the poet Coleridge and others. Coleridge, whom Mary sometimes met in later years, recited his ''Rime of the Ancient Mariner'' one evening, with Mary ''hiding behind a sofa when she should have been in bed.'' The poem's icebound sea, its hero stalked by ''a frightful fiend,'' were remembered in ''Frankenstein.'' In 1812, Percy Bysshe Shelley came into Godwin's circle. He had been expelled from Oxford for circulating an atheist pamphlet, and had eloped with Harriet Westbrook. He had quarreled with his landowner father, and looked to Godwin for a father substitute with good revolutionary credentials. He offered Godwin financial patronage, but the relationship was troubled. Shelley was more radical than his mentor, and Godwin cared more for Shelley's money than his discipleship.
Mary and Shelley fell in love. They eloped to France, with Jane (later Claire) Clairmont in tow, in 1814. The discarded Harriet was pregnant by Shelley. Mary became pregnant too, but the baby died. Shelley also encouraged his women to have sexual relationships with others. He thought he was implementing ideas of free love once advocated by Wollstonecraft and Godwin. (Godwin, more bourgeois than his own principles, was scandalized.) This history haunted Mary Shelley's reputation when she settled in England again after Shelley's death in a sailing accident in Italy. In spite of the success of ''Frankenstein,'' she never had the rewards of celebrity, only a bad name.
They returned to England from Switzerland in 1814, but went back in 1816, settling near Geneva, where Byron, by whom Claire was pregnant, had moved. Mary Shelley, whose account may not be reliable in some details, says Byron suggested they all write a ghost story. ''Frankenstein'' was Mary's contribution. In 1818, the Shelleys moved to Italy. In 1822, they settled, with their friends Edward and Jane Williams, at Lerici, near Pisa, where Byron now was. They formed a tense and inbred circle, sharply evoked by Seymour: the women eyeing each other jealously, each serially or simultaneously in love with Shelley or Byron or both.
By then, the Shelleys' marriage was on the rocks. Things worsened after Mary's miscarriage. Then Percy Shelley and Williams drowned while sailing back to Lerici from Livorno, where they had visited Leigh Hunt, the writer and editor. Mary Shelley returned to England and wrote other novels, including ''Valperga'' (1823) and ''The Last Man'' (1826). She supported herself by writing stories for ladies' annuals and jobbing for publishers.
Her mission was to edit her husband's works and shape his reputation. In this, and much else, she was obstructed by her father-in-law, Sir Timothy Shelley, who had disowned the poet in his lifetime and now harassed her with restrictions in exchange for grudging financial support for her and her son Percy. In spite of ostracism, Mary Shelley insisted for years on disclosing frankly that she had eloped with Shelley while he was married to another woman and was angered by the efforts of friends to sanitize the story. Only in the 1830's, struggling to place her son in an upper-class school, did she seek conventional social acceptance. By then, her opinions were becoming less revolutionary, and her increasing conservatism showed itself clearly in the revolutionary climate of 1848.
Her life as a widow was punctuated by inconclusive flirtations, one of them with the young French writer Prosper Mérimée, future author of the story on which Bizet based his opera ''Carmen.'' John Howard Payne, author of the lyric ''Home, Sweet Home,'' courted her. She hoped to marry Maj. Aubrey Beauclerk, a neighbor of Sir Timothy, who twice chose other wives. She remained friends with him, as with many others, male and female, who disappointed or behaved unkindly toward her. She was seldom really happy, and seems to have been a victim in almost every social relationship. She responded by taking increasing pride in her mother's feminist achievements and by helping other women in hardship. After her death in 1851, survivors often tried to fake the record, either blackening or cleaning up her or her husband's reputation.
Miranda Seymour is a novelist as well as an experienced biographer whose earlier subjects include Lady Ottoline Morrell and Robert Graves. She has vivid narrative gifts and a perceptive understanding of the main personalities. Her account of Mary Shelley's writings is generally competent but pedestrian, and her view of ''Frankenstein'' inflated. The novel, Seymour tells us in a fit of much-recycled nonwisdom, ''is a great work because we can read what we will from it.'' Is there any work in the world from which, if we put our minds to it, we cannot read what we will? For all its interest as a cultural icon and its tapping of sensational fantasies, ''Frankenstein'' is an immature production, overburdened with literary baggage, by a gifted young person living in highly literate company. The monster is an unassimilated amalgam of bookish ogres: Caliban, Milton's Satan, travel-book giants. The novel cannot make up its mind whether this creature is an obscene freak or a lonely and generous savage with a cruelly unrequited yearning for love. The book is, in parallel ways, politically confused in its view of conquered peoples. That it laid itself open to vulgar adaptations onstage and elsewhere should not be put at Mary Shelley's door. But when, for example, the monster becomes a staple of political cartoons about rebellious Irishmen, as it did in Victorian times, our ability to ''read what we will'' from the book falls well short of conferring genius upon it.
Claude Rawson's latest book is ''God, Gulliver, and Genocide: Barbarism and the European Imagination, 1492-1945.''
Published: 10 - 07 - 2001 , Late Edition - Final , Section 7 , Column 1 , Page 11
Was Frankenstein a fluke?

Miranda Seymour risks being buried under a mass of facts in her biography of Mary Shelly

Joanna Griffiths
Sunday October 8, 2000
The Observer

Mary Shelly
Miranda Seymour
John Murray, pp655
Mary Shelly was born Mary Godwin to illustrious parents, the first and only child of philosophers, William Godwin and Mary Wollstonecraft, who died in childbirth. Mary spent her teens looking portentously sly and clever, sufficiently so to dazzle the Oxford atheist Percy Bysshe Shelley when he came to worship at Godwin's republican shrine. Brushing aside the trifling objections of Shelley's wife, the two 'children of light' eloped, with Mary's step-sister, Claire Clairmont, in tow.

Mary was 18 when she wrote Frankenstein, Gothic progeny, so one story goes, of a particularly weird evening in which, after reading Coleridge's Christabel, Shelley became convinced that Mary's nipples were eyes and had to be visited by a doctor. A few years later, Shelley was drowned, his fish-eaten corpse burned on a beach.
Mary Shelley returned to England with the remnants of Shelley's heart lovingly stowed away in a box, and took up a quieter, slower life, producing generally unpopular novels such as The Last Man, and struggling to earn enough to support her father and her only surviving child, Percy.
In this biography, Miranda Seymour aims to unearth a more 'real' Mary than legend has allowed, neither the cerebral heir to Mary Wollstonecraft memorialised by the feminist movement, nor the prudish stiff despised by Katherine Mansfield - exerting a petty force over Shelley's posthumous reputation, censoring his works, scrubbing out unseemly mentions of republicanism. Seymour also proposes to investigate the 'causes' of Frankenstein - the coincidence of emotion, circumstance, and talent which produced the book.
Coiled in the heart of Seymour's biography lies an anxious query about the 'greatness' of Mary. Did she achieve merely fleeting luminescence under the inspiring guidance of Shelley and Byron? Would any excitable 18-year-old, thrilled by such extraordinary company, have produced a fictive 'personal best', impossible to improve upon later in life, when, in a dull-toned afterworld, she struggled to earn a living from practical histories and grubby hack work? Or was Mary truly great, but subsequently oppressed into docile conformity by censorious gossips and acidic reviewers?
In her hunt for the answers, Seymour commits herself to an extensive and impressive trawl through Mary's unpublished journals, and through a multitude of written exchanges with Shelley, Godwin, Byron, Claire Clairmont, as well as assorted acolytes and aspirant lovers. This approach creates a minutely detailed, meticulously cited account of Mary Shelley's day-to-day grit, grind, melancholy and sudden joy.
From this solid base, Seymour allows herself a few imaginative flights, spicing up her sources with speculative embellishments: 'Mary was perhaps feeling a little guilty by the summer of 1821'; 'a brisk and businesslike letter [arrived] for Mary. She must have felt ready to weep when she read it.' At times, Seymour clutches too much of the debris, and eyes it with too sentimental a gaze. Do we, for example, need to know exactly when Mary and Shelley first 'made love'?
While small moments are lingered over, the contemporary backdrop tends to be roughed in in shorthand flicks and dashes. Literature, politics and contemporary thought seem continually in danger of receding under a messy unraveling of small things. Despite the array of evidence, Seymour fails to answer the questions she began with - how is a great work created? Is it mind or intangible inspiration or communion with others? Seymour argues that Frankenstein can 'easily be turned into a biographer's sandpit, but Mary's story of Promethean ambition, of rejection, was intended to carry the weight of a social message'.
Defying her own admonishments, Seymour turns the tale back on to the teller. Frankenstein is read as a psychoanalysable teenage tale of alienation and confusion - more a semi-tutored outpouring of loss (of her mother) and rejection (by her father) than a piece of linguistic and imaginative extremis. In the end, Seymour's account leaves the reader a little flat and maudlin. Perhaps because we hope erroneously for a more exciting Mary, and the biographer's 'facts' - the diaries, the letters - prove her not to have been so.
But there is something rather abject and unconsoling about this cowering Mary - neither a genius nor a future-gazer, but a clever, talented woman we might know and pity; a single parent living quietly in Harrow, frowned upon by her neighbours, enjoying the occasional trip to the shops, worrying about the fortunes of her son.
The creator of Frankenstein is lassoed in a thousand knots of housework and living arrangements; a delicate, nervous woman, whose imagination flared briefly and was ever after doused.

<![if !supportLineBreakNewLine]>
<![endif]>
Sweetness and fright

Alfred Hickling on Miranda Seymour biography of Mary Shelley

Saturday December 23, 2000
The Guardian

Mary Shelley
Miranda Seymour
654pp, John Murray
Was Frankenstein the result of Mary Shelley's refusal to eat sugar? Her abstinence was in protest against the treatment of slaves on West Indian sugar plantations, but many who left their impressions of Mary concluded that she could do with sweetening up.
"Irritability of temperament is indeed my great fault," Mary admitted in her journal in later years, and contemporaries and biographers have all stressed the way that the poet Shelley's original "Child of Light" lost her spark and turned into a sour-faced nag.
"She is the blab of blabs - she lives on hogwash - what utter failures most people are!" wrote Edward Trelawney, disgusted that Mary seemed desperate to disassociate herself from her disreputable past in order to secure a place in Victorian society. This is a bit rich, coming from one of the romantic era's most dispensable boors, but Trelawney's assessment seems to have stuck. Mary was a one-book wonder who failed to live up to her stellar parentage and early promise.
Miranda Seymour's lucid biography arrives as the general reader's guide to Mary Shelley's ascent to academic cult status. Muriel Spark began to build the case for the defence in her ground-breaking study of 1951. The chance rediscovery of "Maurice", a slender children's tale, was received with the pandemonium that might accompany a lost Shakespeare play when it was published by Claire Tomalin in 1998. According to Seymour, Mary Shelley is the second most popular subject for graduate studies in romanticism after Wordsworth - an astonishing statistic for someone whose reputation remains rooted in a single novel, written when she was barely 19.
Yet even if Frankenstein had never been invented, Mary Shelley would continue to attract interest as the favoured child of romanticism. She was the daughter of two of the greatest architects of the spirit of the age: the radical philosopher William Godwin and the feminist icon Mary Wollstonecraft, who died following Mary's birth. It seemed almost predestined that Percy Bysshe Shelley would fall in love with the daughter of his idols (conveniently bypassing the fact that he was already married) and spirit her away to continental Europe at a time when, as Wordsworth declared, "The soil of common life was too hot to tread upon".
That Mary should have been depressed, isolated and resentful somehow failed to run in accordance with the script. Shelley seemed to register her moodiness as a betrayal, and turned towards Mary's much-resented half-sister, Claire Clairmont, for comfort. Claire, who dragged the Shelley household halfway across Europe in her pursuit of Lord Byron, displayed a readiness to embrace the Shelleyan ideal of free love and nude bathing that was held as a perpetual rebuke to her half-sister's prudery.
The root of Mary Shelley's depression is not particularly hard to fathom. Mopping up after Shelley was an arduous business, and some of this resentment seeps through into her novel Matilda (1820), with its portrayal of an ethereal poet who "glides as an angel with winged feet might glide across the earth unimpeded by all those little obstacles over which we of earthly origin stumble".
Undoubtedly the greatest hurt Mary endured during her life abroad with Shelley was the successive loss of their first three children; and although their fourth son did grow up to become a baronet, Mary's most successful child was to be her monster. Seymour dutifully presses the case for Mary's four other novels and miscellaneous historical and travel writing, but cannot disguise the fact that Frankenstein was such a freak occurrence that any biography is obliged to trawl for clues as to where it might have come from.
Seymour is persuasive, but not the first, in interpreting the monster partly as a grotesque expression of Mary's accumulated guilt: both for the death of her mother in childbirth and for the pathetic suicide of Shelley's abandoned first wife, Harriet. More originally, Seymour highlights the formative experience of the young Mary's sojourn with relatives in Dundee, where the busy whaling trade inspired a story of polar exploration that could have been recast into her most famous work.
Above all, Seymour sees the monster as an embodiment of Mary's social conscience. Although slavery had officially been abolished in British territories by the time Mary came to live in Bristol in 1815, the evidence would have been all around her. This, Seymour suggests, could account for the creature's exotic, muscular, distinctly un-English physiognomy. Feared and despised for its appearance alone, Mary Shelley's monster "might remind her readers of their dangerous attitude towards the people whose unpaid labour sweetened their tea and coffee".
Seymour's diligent biography offers an intriguing addition to the image of the green, flat-footed caricature we know today. Would that be one lump or two?
<![if !supportLineBreakNewLine]>
<![endif]>
<![if !supportLineBreakNewLine]> GUARDIAN<![endif]>
There's something about Mary

In this exclusive essay from the London Review of Books, Anne Barton examines our fascination with Mary Shelley and her eventful but tormented life.

Thursday February 1, 2001

Mary Shelley by Miranda Seymour. John Murray, 665 pp., 26 October 2000, 0 7195 5711 9

Mary Shelley in Her Times edited by Betty Bennett and Stuart Curran. Johns Hopkins, 311 pp., 28 September 2000, 0 8018 6334 1

Mary Shelley's Fictions edited by Michael Eberle-Sinatra. Palgrave, 250 pp., 17 August 2000, 0 333 77106 0

Richard Holmes published Shelley: The Pursuit in 1974. More than a decade later, in Footsteps: Adventures of a Romantic Biographer (1985), he recalled how obsessive his engagement gradually became, not just with Shelley, but with that whole group of English expatriates associated with him, as it moved from Geneva through Italy - Bagni di Lucca, Este, Venice, Rome, Naples, Ravenna, Pisa - shedding some members and adding others, before finally disintegrating when Shelley and Edward Williams were drowned off Leghorn in July 1822. Shortly thereafter, Byron and Trelawny embarked for Greece, Mary Shelley's troubled and troubling step-sister Claire Clairmont departed to become a governess in Russia, and in 1823 Mary and her last surviving child returned to the England she had not seen since 1818. "The pursuit," Holmes confessed,
"became so intense, so demanding of my own emotions that it continuously threatened to get out of hand. When I travelled alone I craved after intimacy with my subject, knowing all the time that I must maintain an objective and judicial stance. I came often to feel excluded, left behind, shut out from the magic circle of his family. I wanted to get in among them, to partake in their daily life, to understand what Shelley called 'the deep truth' of their situation . . . Indeed I came to suspect that there is something frequently comic about the trailing figure of the biographer: a sort of tramp permanently knocking at the kitchen window and secretly hoping he might be invited in for supper."
Holmes ends with a generalisation about 'the trailing figure of the biographer', but it is significant that it should be the Shelley mझnage - in a book that also explores his biographical 'intimacy' with Robert Louis Stevenson, Gझrard de Nerval and Mary Shelley's remarkable mother Mary Wollstonecraft - that occasions the reflection. There is something about 'the Shelley circle', and particularly its bizarre life abroad, that produces this effect. At its most extreme, it can lead to such a reductio ad absurdum as I am Mary Shelley, a book published in 1977, whose author Barbara Lynne Devlin claims to be her reincarnation and, with the help of an obliging medium, revisits Mary's past, informing the inquisitive readers that (yes) she did - though only once - go to bed with Byron and it was predictably wonderful ("holding me in his fine, strong arms" etc), whereas sex with Shelley's long-time friend Thomas Jefferson Hogg was quite revolting ("He slobbered!")
Rather more soberly, Holmes in 1992 seems to have exorcised his own Shelleyan ghosts by writing a radio play about the last weeks at Casa Magni, that beach-house dangerously close to the sea at San Terenzo that Shelley loved and Mary (who by now was emotionally estranged from her husband, and suffered a near-fatal miscarriage there) detested. (To the Tempest Given appeared last year, in Holmes's collection Sidetracks: Explorations of a Romantic Biographer.) The material, based on letters and other biographical evidence, is enough to haunt anybody: the weird and isolated building, with too many people crammed together in it; Shelley's desperate but successful attempt to staunch Mary's haemorrhage by plunging her up to the waist in ice: his flirtation with Jane Williams (with whom Mary herself was later to fall in love); his nightmares of strangling Mary and of the sea overwhelming the house; various hallucinations including the one about meeting his own double, who asked him disconcertingly, "How long do you mean to be content?"; then the anguished days while the women waited for news of the little boat in which Shelley, Edward Williams and their cabin-boy had set sail from Leghorn, followed by the ghastly cremations on the beach.
Miranda Seymour, in the preface to her new biography, Mary Shelley, confesses to having perpetrated, some twenty-five years ago, a novel (Count Manfred) about Byron. That is by no means unusual. Novels in which Byron appears more or less thinly disguised began during his own lifetime with Lady Caroline Lamb's Glenarvon of 1816. ("I read Glenarvon too, by Caro Lamb," Byron remarked sourly after it was sent to him on the Continent. "God damn.") Mary Shelley herself would contribute several to the list. And they continue to be written. Shelley has received less fictional attention than Byron, although the American poet Elinor Wylie (1885-1928) did produce an embarrassing prose fantasy, The Orphan Angel, in which Shelley is rescued from the sea by a passing American schooner, and spends the rest of his life on that side of the Atlantic, without ever managing to communicate his whereabouts to anyone at home. Peter Ackroyd's Milton in America (1996) seems curiously, if perhaps unconsciously, parasitic on this earlier extravaganza. Milton, however, despite some fleeting fictional attention from Robert Graves, has never been able to vie with the Romantics in this respect. That perhaps has something to do with the degree to which many of the latter fictionalised themselves in their own work, thus offering an open invitation to later writers to extend the process. It also reflects the strikingly 'novelistic' character of many of their lives.
John Barrell has observed acutely (in the LRB of 2 November 2000) that so-called literary biography seems now to have become markedly less 'literary', subordinating or virtually ignoring the work of the writer concerned, except insofar as it can be made to mirror the ups and downs, pleasures, pains and supposed secrets of his or her personal existence. This observation seems regrettably true and, although the balance is to some extent redressed by such excellent studies in the accurately entitled Literary Lives series (published by Palgrave) as Michael O'Neill's Percy Bysshe Shelley (1989) or Caroline Franklin's Byron (2000), not-very-literary biographies, some running to four hundred and more pages, continue to accumulate in the bookshops. There (presumably) they attract readers far more interested in the Romantics as personalities than in the works which, after all, are or should be the principal reason anyone at such a distance in time should want to revisit the lives of their authors. Inevitably, perhaps, these biographers often dress up speculations of their own as fact: that the young Wordsworth operated as a government spy, for instance, that Byron was a ruthless paedophile, or that Claire Clairmont in 1816 confessed that she had conceived a child by Shelley which he helped her to abort.
For a variety of reasons, the life of Mary Shelley offers rich opportunities for fantasies of this kind, and it is very much to Miranda Seymour's credit that for the most part she declines them, or at least makes it clear that the hypotheses she does entertain are mere hypotheses. Her biography is level-headed, thorough, scholarly and consistently sympathetic to its subject without lapsing into hagiography. It is also lively and well-written. The notorious conundrums are all faced. Did Claire Clairmont at any of a number of possible points have an affair with Shelley? Who were the parents of Shelley's mysterious Neapolitan 'charge' Elena Adelaide, the short-lived infant he falsely registered as Mary's and his in February 1819? Exactly what caused his boat to go down in 1822: merely the squall, or was it rammed? Alternatively, did Shelley refuse to lower the sails in response to a sudden suicidal impulse? Did Mary's passionate relationship with Jane Williams after the two women returned to England become physically sexual? Seymour wisely refrains, given the continuing lack of evidence, from imposing answers.
A few vaguenesses, or factual errors, mar the book. Closer attention, for example, to Marion Kingston Stocking's superb edition of The Clairmont Correspondence (1995) would have allowed Seymour to pinpoint more precisely than she does both Mary's first meeting with Byron, and the actual date (Saturday, 20 April 1816) Claire Clairmont finally manoeuvred him into bed. Seymour's statement that Thomas Moore "had never bothered to read the memoirs which Byron gave him when he visited Venice in the autumn of 1819", and so was entirely dependent in 1827, after they had been destroyed, on Mary Shelley's own account when writing his biography of Byron, is untrue. Unlikely in itself, it is contradicted by a letter of Moore's to Lord Holland in November 1821, in which he specifies the material he believes would need to be censored when the memoirs were eventually published. Her reference to Trelawny's dissolution of his "brief marriage to a maid of Greece", because she tried to abandon native dress for French fashions, rather glosses over the peculiarities - not to say, enormity - of the union itself. One wonders how much Mary Wollstonecraft's daughter ever learned about Trelawny's unfortunate child bride. And the 'Pisan affray' of 1822, of which Mary was a terrified witness - that very ugly skirmish with the dragoon Masi, probably instigated by the authorities in the hope of dislodging the Gamba family and their radical English associates from that part of Italy - could have done with more and sharper attention.
In some ways, the second half of Seymour's biography, dealing with Mary Shelley's life between her husband's death in 1822 and her own in 1851, is the fresher and more arresting. This is a comparatively untrodden area. Understandably, the later years have always attracted far less attention than those during which the 16-year-old Mary Wollstonecraft Godwin eloped spectacularly with Shelley from Godwin's London house to the continent, came back to confront debt and estrangement from her father, then - established once more in Switzerland with Shelley - began Frankenstein during the famous ghost-story session with Byron, confronted the suicides of her own half-sister Fanny Imlay and of Shelley's wife Harriet after another return to England, and subsequently (now as Mary Shelley) took up that peripatetic existence in Italy which was to claim the lives of two of their three small children, and ended only when Shelley was drowned. It has sometimes been hard to remember that Mary Shelley's life continued for almost thirty years after that final catastrophe, extending well into the Victorian age. Her widowhood has never haunted biographers or moved them to long for admission to its various supper tables. Yet, as Seymour's book ably demonstrates, this period is in its way quite as extraordinary as the better known earlier one, and equally riddling.
Seymour is excellent on the vexed subject of Mary's increasing conservatism: her eventual attempts to conceal something about which she had once been unabashed - that she lived with Shelley before they were actually married - her retreat from the atheism and the radical politics she had once shared with him, and her suppression or alteration, when editing his poetry and prose, of certain passages she came to regard as politically or sexually too outspoken. This was not simply a matter either of youthful unorthodoxy repudiated in age, or of response to the changing social climate in England. Compounded with those factors, at least for a time, was real fear lest she lose possession of her surviving child, Percy Florence, and of the meagre allowance granted the two of them by Shelley's appalling father. (Sir Timothy refused to the end of his days ever to meet her, and did his best to prevent publication of his son's work.) Seymour's respect and affection for Mary Shelley, attractively evident throughout, are especially conspicuous in these final sections of her book, as she sets out to chart Mary's struggle to earn badly needed money for herself, her stolid and disappointing son, and her distinguished but perpetually indigent father in the only way available to her: through her writing. As heroic in its way as Walter Scott's determination to pay off his creditors with the proceeds from yet another novel, it was further complicated by what became her crying - and unsatisfied - need once more to love and be loved in return.
Mary Shelley's journals after Shelley's death make painful reading. By September 1824, an undeniable deep grief for the partner she had lost, rendered worse by her own sense of having failed him during his last years, was merging with cries that "now I am not loved - I never never shall be loved more - never o never more shall I love . . . - never more shall I be happy - never more feel life sit triumphant in my frame - I am a wreck." She had already made the first of what were to prove many attempts to find "Another Companion!": not of course another Shelley - he was irreplaceable and unique - but someone with less transcendent qualities to whom, nevertheless, she could devote herself during what remained of her life. (She was then only 27.) "I cannot live," she moaned in September 1826, "without loving & being loved." The various men on whom in the course of time she seems to have placed her hopes (Bryan Proctor, Aubrey Beauclerk, John Howard Payne, Washington Irving, Prosper Mझrimझe) tended to want too much from her, remain elusive or abruptly marry someone else. Most depressing of all was her late romantic fixation on the Italian adventurer Ferdinando Gatteschi, to whom she gave sums of money she could ill afford, and from whom she was eventually obliged to extract compromising personal letters of her own under a threat of blackmail.
The most excruciating disappointment, however, stemmed from a woman not a man. Jane Williams had shared those last months in Italy and, whatever Mary Shelley may have felt at the time about her husband's attentions to this attractive musician to whom he addressed some of the most yearningly exquisite of his late lyrics, once back in England she herself became "excessively", as she admitted, attached to her. Jane was her "sole delight", and although aware from the start that her own affection was stronger than Jane's, she nonetheless felt for a time that she lived "to all good & pleasure only thro' her". Their relationship foundered when Mary learned, first that without confiding in her at all, Jane had married Thomas Jefferson Hogg, by whom she was pregnant, and then that she had spread ugly tales about the unhappy marriage of Percy and Mary Shelley, and how greatly Mary's coldness had been to blame. That, given her own remorseful feelings about their last years together, was to inflict a particularly grievous wound.
Seymour tells this story of betrayal well. She is also able, largely thanks to Betty Bennett's painstaking and brilliant recovery of the history of Walter Sholto Douglas, as set out in her book Mary Diana Dods: A Gentleman and a Scholar (1991), to illuminate Mary Shelley's proud assertion, in her journal for October 1828, that although she may never have written as her mother did, "to vindicate the Rights of women, I have ever befriended women when oppressed - at every risk I have defended and supported victims to the social system". The story of Mary Diana Dods, the illegitimate and, in conventional terms, unattractive daughter of a Scottish earl, who assumed both a male identity and masculine dress, and passed herself off successfully for some time in Parisian society as the husband of Isabel Robinson, and father of 'their' child, is remarkable in itself. But it is also remarkable that the Mary Shelley who increasingly tried to bury her own irregular past, and declared in 1838 that "since I lost Shelley I have no wish to ally myself to the Radicals - they are full of repulsion to me" should nevertheless have gone far beyond any radical brief by supporting Mary Diana, of whose lesbian orientation she must have been entirely aware, to the extent of welcoming her transvestism and even being instrumental in negotiating a forged passport in 1827 for 'Walter' and his 'wife'.
Mary Shelley was inclined, following Shelley's death, to become a bit 'tousy-mousy' (as she enigmatically put it) for women. Although her own fiction after Frankenstein and Matilda carries a somewhat dispiriting freight of gentle and inevitably golden-haired charmers, their self-sacrificing attentions entirely focused on men, she did once tentatively suggest, in her novel Lodore (1835), a very different scenario. Fanny Derham in that book, a young woman of superior intellect and learning, is described as "more made to be loved by her own sex than by the opposite one". But she hovers on the outskirts of the plot, never fully integrated into it, and Mary Shelley interestingly refuses to tell her story: "What the events are that have already diversified her existence, cannot now be recounted; and it would require the gift of prophecy to foretell the conclusion. In after times these may be told." One would certainly rather hear more about Fanny than about Lodore's daughter, the saintly and unconvincing Ethel, but as Caroline Gonda has wittily remarked (in the special Mary Shelley issue of Women's Writing, 1999), "like Sherlock Holmes's encounter with the Giant Rat of Sumatra, it seems, the tale of Fanny Derham is a story for which the world is not yet prepared."
Miranda Seymour says about Fanny Derham only that "she declares with Mary's own passion the importance of championing oppressed women." With Lodore, as elsewhere in writing about Mary Shelley's fiction, she is primarily concerned to sketch plots, then identify various autobiographical elements: Lodore himself as a portrait of Byron, Ethel's intense relationship with her father as a reflection of Mary's with Godwin, Ethel and Edward Villiers's attempts to evade the London bailiffs as mirroring Shelley's financial predicament in 1814, Lady Santerre as a portrait of Lady Shelley, even the reformed Cornelia Lodore, in the second half of the book, as a projection of Mary. Although Seymour briefly suggests that Lodore should not be dismissed as just another 'silverfork' novel, she never really addresses herself to its peculiarities or to the question of its artistic merits. A similar shying away from engagement with Mary Shelley's work, except as it comments on her life, is evident throughout this (again) not-very-literary biography. Seymour has, of course, a particular excuse for writing (in Barrell's terms) yet another 'new novel': the compulsively self-reflexive nature of Mary Shelley's fictions - a tendency increasingly marked after the early Frankenstein. Her novels might indeed be classified as a form of very literary biography.
How good are they, when viewed in detachment from their author's life? A hint of what might be Seymour's actual opinion surfaces when she observes of the short critical-biographical notes on Italian, Spanish and French literature that Mary Shelley wrote over a period of some five years in the 1830s that she may well have felt "this kind of work suited her as well as, and possibly better than 'romancing'," adding, significantly, that "few readers today would disagree, if they were able to sample her contributions to the Lardner Cyclopaedia, long out of print." (The Lardner Lives are not represented in the fine 1996 Pickering and Chatto edition of Mary Shelley's works, under the general editorship of Nora Crook.) Seymour's reservations here were anticipated by Muriel Spark in her own crisply excellent Mary Shelley (revised edition, 1988), a book neatly divided between biography and literary criticism, which praises the Lives while finding only Frankenstein, The Last Man and isolated passages in Perkin Warbeck worth serious attention among the fictions. That, however, is not at present a fashionable view.
The bicentenary of Mary Shelley's birth, 1997, generated a number of conferences and publications in her honour. Academic journals produced special Mary Shelley issues, and two other collections have now appeared, one edited by Betty Bennett and Stuart Curran, the other by Michael Eberle-Sinatra. Much recent Mary Shelley criticism, as might be expected, is specifically feminist in orientation, some though not all of it concerned with the way her fictions shadow her own life and that of various people she knew. Other writers address her editing, travel books and reviews, or else explore her novels as comments on current affairs. A certain amount, perhaps less persuasively, is psychoanalytic. (Do we gain much by being told that Frankenstein's Creature - looked at closely - is a daughter, that the shudder which convulses its limbs as it awakens into life is an orgasm, or that what Matilda beholds when she discovers her drowned father's body in the cottage on the beach, 'something stiff and straight' covered by a sheet, is undeniably a phallus?) There is some excellent and fresh new work in the various anthologies - the Gonda piece, for instance, William St Clair on The Impact of Frankenstein, Michael O'Neill on Mary Shelley as an editor, Charles Robinson on Mathilda as Dramatic Actress (the last three in the Bennett/Curran collection) or Nora Crook intelligently defending the revised 1831 Frankenstein in Eberle-Sinatra. But, for some readers, nagging doubts are likely to remain about the stature of Mary Shelley's work as a whole.
There is a case for adding Matilda to Frankenstein and The Last Man as a major achievement. A novella that remained unpublished until 1959 (Godwin, to whom Mary sent the manuscript from Italy, suppressed it, understandably horrified by the implications of its incestuous father/daughter relationship), it is powerful in some of the same visionary ways that Frankenstein and The Last Man - especially Book Three of the latter - are powerful. Part of the trouble with the others stems from Mary Shelley's clumsiness with dialogue. Her characters tend to speak in long, stilted paragraphs and, however impressive her historical research (as in Valperga and Perkin Warbeck), she is rarely convincing in her portrayal of human relationships other than those of a most extreme and unusual kind. Hence her success with Frankenstein and the Creature, or Matilda and her father, but failure with the happy de Lacey family in Frankenstein, or with the love of Perdita and Raymond in The Last Man. Where all her novels shine is in the evocation of place, whether the rigours of the frozen north, or, more usually, the varied landscape of Italy. She is at her finest when Lionel Verney, in The Last Man, is left as the sole human survivor of the plague, and wanders through noiseless and unpopulated cities, particularly Rome at the end, where the grass grows between the stones of the streets, and only the colossal wreck of a civilisation is to be seen.
The other problem is Mary Shelley's lack of a sense of humour. This deficiency is one her admirers have indignantly denied as "a canard", pointing to her acceptance of such nicknames as 'Pecksie' or 'Maie', her unchaperoned excursion to the opera in London with Jane Williams, when the two of them pretended to be Italian ladies, and giggled a lot, or to those rather ponderously 'light' short stories Roger Dodsworth: The Reanimated Englishman or The Bride of Modern Italy. Not all readers will be convinced. That Mary Shelley was capable of sharply turned and acerbic comment is incontrovertible. Laughter is another matter. To have christened one of her two heroines in Valperga 'Euthanasia' is indicative enough. It was like her also to believe that the fifth act of The Cenci was Shelley's finest work, and to take so strongly against his scintillating jeu d'esprit The Witch of Atlas, apparently because it contained "no human interest", that her husband was moved to address a reproachful poem to her on the subject. One sometimes wonders whether, as she made all those fair copies for Byron of cantos of Don Juan, a smile ever crossed her lips. Certainly she manages, in her note on Shelley's Peter Bell the Third, to avoid any suggestion that the poem might be funny, not simply designed for the "instruction and benefit" of the world. Having registered this, however, one is likely at once to feel churlish. There wasn't, after all, a great deal in Mary Shelley's eventful but tormented life for her to laugh about: from Mary Wollstonecraft's death (caused by complications resulting from her own birth), her problematic relations with Godwin and with her stepmother and stepsister, the suicides of her half-sister and of Shelley's first wife, the deaths of three of her small children, followed by the uneven years with Shelley, his drowning, and the long, dreary aftermath in England in which she was left to live with her remorse and, finally, only a devoted daughter-in-law for support. As Miranda Seymour says, in the final pages of this long biography, although "hounded, persecuted and vilified", Mary Shelley nonetheless never surrendered, remaining to the end generous, forgiving and hopeful. That, under the circumstances, was no mean achievement.
<![if !supportLineBreakNewLine]><![endif]>
MARY SHELLEY
Miranda Seymour
Grove Press
Biography
ISBN: 0802117023
With the publication of FRANKENSTEIN, Mary Shelley created not only an immortal literary character, but her own place in the literary world apart from her renowned parents and her infamous husband, Romantic poet Percy Bysshe Shelley. Even today, the idea of an 18-year-old girl creating such an intelligent and controversial masterpiece of horror in the year 1816 is awe-inspiring. But it's the tragedies and sorrows of her life that are mostly detailed in this definitive biography.

Seymour's research and knowledge of her subject is laid out in nearly 600 pages of text, excluding the index and footnotes. Literary laypersons might find it daunting, but for scholars, fans of Mary Shelley, and 19th century history buffs, it offers a fascinating look into a marvelous life.

The book begins with a brief history of her parents, popular philosopher and essayist William Godwin and Mary Wollstonecraft, often considered to be the first feminist writer. Such distinguished parentage would deeply influence not only Mary's writing, but her personal life as well. Unfortunately, Wollstonecraft would die 12 days after Mary's birth due to complications. The loss of her mother haunted her, but it was only the beginning of a life of ill fate and tragic deaths.

Seymour's account of Shelley's life picks up more steam as the infamous Percy Bysshe Shelley enters the picture. At first a family friend, he then steals away not only 16-year-old Mary but also her 15-year-old stepsister to France. The roguish Percy also leaves behind his infant daughter and pregnant wife. Seymour paints an unflattering portrait of Percy, but her information is well-documented and her theories on his infidelities and probable affair with Mary's stepsister are backed with letters and journals. However, through her journals and letters, Mary Shelley comes across as being aware of her husband's self-absorption. She is forgiving because of his great genius. But perhaps too forgiving: The loss of three infant children, separation from her father, and a marred reputation were due in part to her notorious husband's behavior and the gossip of people she mistakenly thought of as trustworthy.

The more familiar story of the night spent with Lord Byron, when the idea of FRANKENSTEIN was conceived, receives less attention than one might expect here. Seymour's focus is mainly on Shelley's personal life and the many fascinating people who enter it --- literary giants as well as historical figures, such as Aaron Burr, Fanny Kemble, and Washington Irving.

The most impressive aspect of this biography is the depths to which the reader is taken into another period in time. It brings a greater understanding of the women who struggled to reconcile their intellectual and domestic sides and the society in which they existed. Among Mary's social set, the philosophy concerning marriage and free love was hampered by the lack of birth control, resulting in a number of illegitimate children. Along with the high infant mortality rate and lack of financial opportunities, these women suffered tremendously. And Mary Shelley suffered more than most. Seymour writes of the effect of Mary's tragic life on her work. And after reading this book, one wonders how she could have existed at all without such an outlet for her pain.

--- Reviewed Lorretta Ruggiero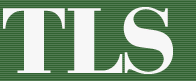 Published: 24 April 2013
How Muriel Spark rescued Mary Shelley
Kathryn Hughes
Muriel Spark
MARY SHELLEY
256pp. Carcanet. Paperback, £12.95.
978 1 84777 237 4
In 1950 the thirty-two-year-old tyro poet Muriel Spark drew up a proposal for a "Critical Biography" of Mary Shelley. The project was never going to be easy to sell to publishers. Spark was virtually unknown outside the London poetry scene and, in any case, there was little interest in female novelists of the nineteenth century. Mary Shelley was remembered mostly for having run away with Percy Bysshe Shelley while he was still married to his first wife. Although Frankenstein, Mary Shelley's first novel, had subsequently become familiar through its many theatre and film adaptations, as a piece of literature it was considered a freakish fairy tale written by an eighteen-year-old who scarcely knew what she was doing. As for the novels Mary Shelley went on to write following Percy's death in 1822, it was probably best to draw a veil.
Nonetheless, Muriel Spark's determination to rescue Mary Shelley from cultural amnesia and condescension was sufficiently persuasive to win her a commission from a small publisher. The original publication of Child of Light: A reassessment of Mary Shelley was timed to coincide with the centenary of Shelly's death in 1951, but Spark tinkered with her text over the following decades to take account of emerging scholarship, eventually republishing the biography in 1987 with a new preface. It is this updated edition, together with Spark's original proposal and her abridgement of Shelley's little-known dystopian novel The Last Man, which Carcanet has now reissued.
In her proposal of 1951, Spark crisply set out why she believed the time was right for a "reassessment" of Mary Shelley. The author of Frankenstein, she suggested, was the true founder of science fiction and had paved the way for contemporary masters of the genre including Aldous Huxley, George Orwell and, above all, H. G. Wells. Moreover, continued Spark, it was quite unfair to say, as so many did, that Mary Shelley had spent her long widowhood as a literary hack writing for money rather than as a creative artist. The Last Man,Perkin Warbeck, Falkner and Lodore may not be entirely successful as novels, but they are clearly the work of a committed novelist testing out the limits of the genre. Finally, Spark promised to make explicit the links between Shelley's path-finding life as an independent professional woman and the feminist legacy of her mother, Mary Wollstonecraft.
As Michael Schmidt emphasizes in his excellent introduction, there were other, more numinous, reasons why Muriel Spark felt drawn to Mary Shelley. The women shared initials and both were known professionally by their husbands' surnames. Both had struggled financially while bringing up sons as single mothers. Mary Shelley died on February 1, which was also the day on which Spark was born. Although not yet received into the Roman Catholic Church, Spark saw in these coincidences a hint that there was a higher power directing her towards Mary Shelley.
Less mystically minded readers will simply look at Spark and Shelley's work to see the parallels. "My aim is to present the supernatural as a part of a natural history", Spark was to say about her career as a novelist, which would begin six years later with the publication ofThe Comforters. She might just as well have been speaking of Mary Shelley, whoseFrankenstein is an explosive exploration of the physical and moral chaos that laps at the edges of late-Enlightenment scientific enquiry.
When it came to creating characters on the page, Spark seems also to have taken something from Mary Shelley. Shelley, reports Spark, "was more interested in the type than in the individual, and if she did not attempt to depict the latter, her study of types of humanity is varied and sound". This, of course, reads as a serviceable account of Spark's own practice, which tended to steer clear of describing her characters' interior lives in favour of reading their surfaces. Miss Brodie and the rest come to life as they barge and trip through the world, revealing their often monstrous personalities through what they do and say. In this they share more than a passing resemblance to Frankenstein's benighted Creature.
There were, at the same time, important distinctions between the women's work. As Spark herself suggested, Shelley's prose style was often verbose and platitudinous, the very opposite of her favoured concision. Spark was also aware that while both she and Shelley were engaged in exploring the rationalist-supernatural continuum, they started from different ends. By 1951 Spark was already on her journey towards Catholicism, and she appears to feel genuine regret that Mary Shelley, who had been exposed to the atheism of her father William Godwin, never knew the comfort of settled religious belief. Indeed, Spark suggests that it was Shelley's lack of consoling faith that accounted for the burden of gloom and foreboding that she carried so painfully through life. Spark also adds, in one of those smarting, glancing sallies that would become so familiar in her fiction, that if only the abstemious Mary had been "tipsy" a bit more often, then she might have been both a better and a more likeable person.
The organization of Spark's finished work makes clear how literally she intended it to be a "Critical Biography". Part One of her book is "Biographical" and consists of a brisk account of Shelley's life, while Part Two is "Critical" and engages in detail with her fiction. Such a split neatly dramatizes the fault line that runs through any attempt to write the life of a literary subject. For how does one integrate a discussion of an author's work without slipping into the fallacy of reading the novels as quarry for information about the subject's inner life? Spark's solution may not be especially helpful in the way that it dramatizes the impossibility of producing a text that integrates a biographical plot with critical analysis. Still, in her refusal to collapse Mary Shelley's work into her life, and in her determination to give full attention to overlooked work, Muriel Spark shows herself to be as fearless and original a biographer as she was a novelist.
Kathryn Hughes is Professor of Life Writing at the University of East Anglia. Her books include The Short Life and Long Times of Mrs Beeton, 2005. She is writing a book about famous Victorian body parts.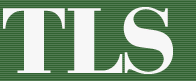 Published: 13 May 2013
Enlightened monsters
Michael Saler
Roseanne Montillo


THE LADY AND HER MONSTERS


A tale of dissections, real-life Dr. Frankensteins, and the creation of Mary Shelley's masterpiece


336pp. William Morrow. $26.99.
978 0 06 202581 4



Mary Wollstonecraft Shelley


THE ANNOTATED FRANKENSTEIN


Edited by Susan J. Wolfson and Ronald Levao


400pp. Belknap Press. £22.95 (US $29.95).
978 0 674 05552 0
The child may be father to the man, but how did a girl become mother to the monster? We continue to ask that of Mary Shelley, who wrote Frankenstein, or the Modern Prometheus (1818) before she turned twenty. It is a startling work from someone so young, combining profound philosophic disquisitions with melodramatic blood and thunder. Some see it as the first science fiction novel, but as Roseanne Montillo shows in The Lady and Her Monsters, Shelley's narrative of a scientist's quest to discover and harness the "principle of life" was less an extrapolation into the future than a faithful representation of contemporary practices. Indeed,Frankenstein is one of the earliest horror novels about modernity, directly confronting the instabilities provoked by the scientific, Industrial and French Revolutions. Shelley seemed predestined for this task: she was the daughter of the Enlightenment philosopher William Godwin and the radical critic and early feminist Mary Wollstonecraft, as well as the wife of the Romantic poet Percy Bysshe Shelley. The novel's power stems from its young author's often ambivalent wrestling with Enlightenment and Romantic responses to modernity, as well as her own traumas involving issues such as parenting and childbirth. (Her mother died eleven days after giving birth to her, and Shelley herself lost her first child shortly before commencing the book.)
Montillo's narrative history of Frankenstein gestures at its philosophical dimensions, but is more interested in coupling Shelley's biography with the wider scientific and medical contexts of the period. Her book is gripping, as she is drawn to the many sensationalistic aspects surrounding Frankenstein's gestation and Shelley's tempestuous, often tragic, life. She details how Victor Frankenstein's ambition to discover the secret of existence mirrored the aims of contemporary natural philosophers no less than ancient alchemists. In the late eighteenth century, Luigi Galvani's demonstrations that dead frogs' legs twitched when stimulated by electric currents led to attempts to resuscitate corpses by similar means. Shelley was familiar with "galvanism" through the intellectuals who visited her father, such as the chemist Humphry Davy, as well as through Percy Shelley, an enthusiast of both contemporary science and ancient alchemy. (Most undergraduates have messy rooms, but Percy turned his at Oxford into a messy laboratory. A friend charitably explained that "the young chemist, in order to analyze the mystery of creation, had endeavored first to re-create primeval chaos".) To pursue these experiments in re-animation, physicians required corpses, which were in short supply owing to strict legal regulations. Body-snatching consequently became a lucrative profession, its seedy practitioners awaiting commissions at pubs like the Fortune of War, located near Shelley's home on Skinner Street. As Montillo reveals, the pillaging of fresh bodies could be stymied by popular deterrents to grave-robbing, ranging from iron cages surrounding coffins to explosive booby traps. Montillo also discusses more proactive figures like Burke and Hare, who avoided the fuss of grave-robbing by the simple expedient of murder. Their solution, soon adopted by other "burkers", convinced legislators to make legitimate corpses easier to obtain in 1832.
Montillo's eye for ghoulish detail spices an already potent brew. One set piece involves the cause of Mary Wollstonecraft's fatal infection, at the hands of the doctor who delivered her daughter. At other times, however, Montillo's prose shifts from Grand Guignol to soap opera. Lord Byron, we are informed, "was never amused by woman's antics or their girly talk, and even less by their suggestive smiles and batting eyelashes". Her book is no more sophisticated as literary criticism. It's hard to reconcile Montillo's early, simplistic assertion that Frankenstein "creates a soulless automaton" with her somewhat more nuanced description of the loquacious and sensitive monster later. The Lady and Her Monsters is an enjoyable introduction to Frankenstein, but largely a superficial one. It whets the appetite for a more sustained engagement with the novel's complexities.
The Annotated Frankenstein is an ideal vehicle for this purpose; it should appeal to scholars familiar with the novel as well as those exploring it for the first time. The editors, Susan J. Wolfson and Ronald Levao, situate the novel in its philosophical, literary, biographical and historical contexts, and provide apt illustrations and useful appendices (including examinations of the revised edition of 1831 and a timeline which juxtaposes the novel's episodes with concurrent historical events). Its expansive, cream-coloured pages and generous margins render the volume a world unto itself, while emphasizing the worldly issues Shelley addressed in her uncanny tale.
In contrast to Montillo's focus on the sensational and macabre, Wolfson and Levao show that the first edition of Frankenstein of 1818 was packaged as a philosophic novel. Published anonymously, and dedicated to William Godwin, it features more references to the Prometheus legend and Paradise Lost than to such Gothic tropes as perverse sexuality and spectral hauntings. The monster may be stitched together from human and animal parts, yet he is more memorable for being an autodidact who pleads for affection: "his humanity is the most surprising, most disturbing, and ultimately most moving aspect of his character". When he is viciously rejected, the monster engages in a murderous rampage – but Shelley blames this on his egotistic creator and an uncaring society that refuses to empathize with a suffering fellow "creature".
As the editors note, Shelley's contemporaries would have associated the monster's terror with the Terror of the French Revolution. Conservatives likened the Revolution to a monster created by Enlightenment rationalism, whereas radicals perceived it as a justified response to a monstrous ancien régime. The novel raised questions about social justice and reciprocal obligations in a modern, secular age, in the process also condemning slavery. In addition, Shelley criticized gender relations, just as her mother had done in A Vindication of the Rights of Women (1792). Frankenstein's creation of life was not simply an act of scientific hubris, but an exposé of patriarchy. By arrogating the creation of life solely to himself, Frankenstein's deed of giving birth results in the death of everyone he loved, culminating in his own mortal struggle with his creation in the sterile frigidity of the Arctic.
The first edition of this rich and ambiguous work didn't fly off the shelves. But it was resurrected in 1823 – this time published under its author's name – as a result of a popular stage adaptation that promoted the monster rather than the philosophy. Shelley herself pursued this lucrative strategy in her "Introduction" to a revised edition of the novel in 1831, which immediately became a bestseller. Here she situated the work's genesis in the ghost-story tradition, recalling the summer of 1816 when she joined a party visiting Lord Byron in Switzerland. After several dark and stormy nights spent reading ghost stories, Byron suggested they write their own. Shelley retrospectively claimed she intended to write one that would "awaken thrilling horror".
The 1831 edition was no longer dedicated to her father the Enlightenment philosopher. Instead, it featured the first book illustration of the nameless "monster". Shelley bid her "hideous progeny go forth and prosper", which it did, especially after the release of James Whale's film version in 1931. Boris Karloff delivered a poignant performance as the monster, now saddled with a "criminal brain" and rendered inarticulate. Shelley's confrontation with modernity was briefly effaced: but it would never remain buried for long.
Michael Saler is Professor of History at the University of California, Davis. His most recent book, As If: Modern enchantment and the literary prehistory of virtual reality, was named one of the best books of 2012 by the Huffington Post.