12-1-2010
Committed, by Elizabeth Gilbert
Site: www.elizabethgilbert.com

Thursday, January 7, 2010; C01
Elizabeth Gilbert turns to marriage in 'Committed,' sequel to 'Eat, Pray, Love'
By Carolyn See

COMMITTED
A Skeptic Makes Peace With Marriage
By Elizabeth Gilbert
Viking. 285 pp. $26.95
Everyone knows that Elizabeth Gilbert wrote "Eat, Pray, Love," a journalistic exploration of a year she spent recovering from a broken heart (a first marriage, an acrimonious divorce) by traveling through Italy, India and Indonesia to figure out some of the great questions of life. Everyone knows the book was an unexpected mega-blockbuster, and a good percentage of female readers know that by the end she had found love again in the form of a Brazilian gem dealer, conveniently living on the island of Bali. She and this man, whom she calls Felipe (to protect what's left of his privacy), fell passionately in love but, because of their unfortunate first marriages, vowed never to participate in that dreaded institution again.
How do you write a sequel to "Eat, Pray, Love"? Luckily, the U.S. Department of Homeland Security provided an answer. The author and Felipe had been living a contented, workable life, if I read correctly, in that interesting gap after "Eat, Pray, Love" was written but before it came out. The couple didn't know they were sitting on plenty of money; the "future" hadn't happened yet. They were living a catch-as-catch-can existence in America, with Felipe staying with Gilbert for the extent of a 90-day visitor's visa, then leaving the country, then coming back on another visa. But the authorities didn't take to this because Felipe wasn't really visiting. One fateful night, when the couple landed together in a Dallas airport, Felipe was questioned, handcuffed, detained and then deported. The best course of action for them, a helpful government official suggested, was to marry.
Ah, but neither of them wanted to marry because that would have meant entering into the state of matrimony, which was, by definition, loathsome to them both. Never mind. The U.S. government, like a stern father, proposed a shotgun marriage of sorts: If you want to be with him in this country, this Brazilian we don't know all that much about, you'll have to marry him, but first he'll have to get his papers in order. In the meantime, off he goes. And this is where Gilbert got the idea for her next book. She would follow Felipe into exile (in this case, Southeast Asian locales like Cambodia and Laos, where they could live cheaply) and use that time to research the institution of marriage, to pin down why she felt such an aversion to it and to see if there were some way she could come to terms with a second marriage.
As part of the very interesting introductory material here, Gilbert writes that she had a good deal of trouble producing this sequel. Once you've been read by millions, how do you adjust your voice to write to those millions? The author says she threw out a 500-page first draft (written by someone who seemed a stranger to her) and decided, instead, to write for a limited audience of 27 women, her family and friends, to whom she graciously introduces us. Theirs are the concerns of every woman, she suggests, and she pays close attention to the questions about relationships that have plagued us all.
Before "Eat, Pray, Love," Gilbert was an intrepid journalist who had taken one assignment so seriously that she hung a condom filled with birdseed between her legs and posed as a man for a week. So it's only natural that in the rural hamlets of Southeast Asia she finds herself in the homes of villagers, brashly asking women the secret to a happy marriage. Many of the villagers laugh themselves sick, and with good reason. All this material is amusing, but I think an anthropologist would faint from mortification: Gilbert seems to have made no effort to build a rapport with her "informants," no effort to ask questions that might come from inside their culture instead of hers. It turns out to be merely a demonstration, and a successful one, of the differences between Eastern and Western views of marriage.
Gilbert also does plenty of bookish research on Western marriage, reflecting particularly on the custom of "coverture," which back in the day meant that, once a woman was married, everything she owned ended up in the hands of her husband. The author also quotes statistics most of us have read before: In present-day America, married men make more money and live longer than single ones; single women make more money and live longer than married ones. Many women get married to have children, but Gilbert cites figures to show that having children raises the odds of a marriage failing, and the younger you are when you marry, the more likely your marriage will fail. So the author and Felipe have some factors working for them: They're in middle age and don't plan to have children. On the other hand, they come from different cultures, and that's a strike against them.
All this material is collected as they travel through Asia, waiting for Felipe's papers to come through. Felipe shines as a character here; he's quoted infrequently but appears tremendously endearing. On the downside, Gilbert portrays her relatively routine first marriage as something like the last act of a grand opera. But then no one can accurately gauge another person's anguish.
This story is essentially journalism, written by an extremely competent journalist. It doesn't pretend to be anything more than that. It's a charming narrative that ends, Shakespearean-fashion, with a happy-hearted wedding. What's not to like?
The Observer
Sunday 10 January 2010
Committed: a Sceptic Makes Peace with Marriage by Elizabeth Gilbert
A sequel millions will cheer for, says Nicola Barr
Nicola Barr
Committed: A Sceptic Makes Peace with Marriage, by Elizabeth Gilbert, 304pp, Bloomsbury Publishing PLC
When Elizabeth Gilbert appeared on the Oprah Winfrey show, Winfrey declared she hadn't been so excited since Bono was on. This neatly captures Gilbert's very particular success with her previous book, Eat, Pray, Love, her memoir of a year spent abroad reassembling herself post-early-30s divorce and subsequent breakdown: global recognition on the one hand, individual female adoration on the other. Women didn't just love Eat, Pray, Love; they assimilated it, spun narratives out of it, as if it was their story Gilbert had told. The book sold seven million copies.
Any subsequent effort was always going to be as much about the difficulty of writing anything again, ever. In her "Note to the Reader" at the start of Committed, Gilbert talks of the impossibility of repeating her "freakish" success. "I do not know how to write a beloved bestseller," she writes, perhaps pointedly to those detractors who saw in her first book's mix of memoir, self-help, self-improvement and spirituality a rather obvious route to bestsellerdom.
Although, like millions of others, I adored Eat, Pray, Love, I wasn't overwhelmed with joy when I heard Gilbert had chosen to write, as her follow up, a "sociocultural dissection of marriage". To be honest, I wasn't particularly pleased when she fell in love with a sexy Brazilian called Felipe at the end of Eat, Pray, Love, never mind sticking with the dude and ending up married to him when visa problems meant it was their only way to live together in the US. Frankly, I'd seen Liz through two break-ups in Eat, Pray, Love – her marriage and her passionate post-marriage affair. My happy ending for her was, you know, some more alone time.
But in love she was, and the necessity of marrying Felipe presented her with the structure for her follow-up: a memoir, yes, but framed by an examination of marriage at a time in its history when the institution has never been less popular. Gilbert is not at her most comfortable mired in socio-historical research, and the early parts of Committed are a garbled mess. Gilbert soon hits her stride, however, and the book grows into a lively commentary on a paradoxical institution she represents as repressive and expansive, subversive and conformist.
Try as she might, though, she can't draw herself away from what she does best: telling her own story with humble but courageous honesty. Resistant to Felipe I may initially have been, but her descriptions of their growing love, their struggle with US immigration, their efforts at keeping their relationship on an even keel through testing circumstances (and not shouting out on a bus in Vietnam "the whole crapping rant" going on in her head), their desire not to replicate their own failures, their nausea at the thought of another public wedding – all this won me over.
When they do finally get married, ruminating all done, doubts quashed, green cards in place, Liz in her favourite red sweater, I defy the most hardened sceptic to be indifferent.
Gilbert's ambivalence about marriage is genuine. I don't believe she even cared enough about the process to delve properly into its history, which is why sections of this book feel so cursory and forced. But this doesn't make it a failure. It just doesn't quite do what it says on the tin. It isn't, thank God, a handbook for marriage. Nor is it a diatribe against it. Really, it's a study of intimacy, partnership and romantic love, and the possibility – or impossibility – of it in the 21st century, told in that effortlessly analytical, wittily self-deprecating, chummily wise voice that we all fell so hard for last time around. Oprah – and millions of other women – will welcome her back with open arms.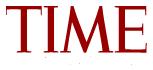 After Eat, Pray, Love: Fret, Mull, Marry
By MARY POLS
Wednesday, Jan. 06, 2010
Once upon a time in the annals of women's stories, getting married was the fairy-tale ending. These days, marital ambivalence rules the literary scene. December brought Julie Powell's new memoir, Cleaving: A Story of Marriage, Meat and Obsession (Little, Brown; 307 pages), in which the Julie & Julia author tells the sad, sordid tale of the recent years she spent butchering pigs, cows and her husband's heart. Meanwhile, in a New York Times Magazine story, writer Elizabeth Weil detailed her efforts to subject her "perfect union" to every kind of therapeutic scrutiny available in Northern California. Her goal of complete marital introspection — needed or otherwise — inspired heated holiday-party conversations and terror at the thought of the memoir to follow, as well as giving single women everywhere a new appreciation of their unburdened ring fingers.
Elizabeth Gilbert does these reluctant wives one better. The author of Eat, Pray, Love returns with Committed: A Skeptic Makes Peace with Marriage (Viking; 285 pages), in which she is a vehemently wary second-time bride, due to be dragged down the aisle by Uncle Sam's immigration henchmen, who will otherwise toss her beloved, Brazilian-born "Felipe," as she calls the older man she met in the last section of EPL, out of the U.S. for good. They hadn't planned to marry. Like Gilbert, Felipe had endured a hard divorce, and they were content to be "lifers" together. But a helpful Homeland Security officer prescribes marriage as the only certain way out of Felipe's immigration dilemma, and the couple agree that they love each other enough to do it.
Gilbert cites statistics, scientific studies and her painful experience with her first marriage — the impetus for the worldwide spiritual ramble of EPL — as her reasons for not wanting to tie the knot. She demonstrates how the institution threatens her independence and the well-being of many women. Her fears hold up even when she's considering union with a man who loves her, excuses her memoirist tendencies and has been known to tell her that the curves of her body "look like sand dunes."
But whereas in Eat, Pray, Love the journey was what mattered, the end of Committed is, as of page 18, a foregone conclusion. As Gilbert puts it, she and her lover are "sentenced to marry." This makes the book a supreme act of navel-gazing, even for a memoir. While the legal complexities are being worked out, the two kill time by traveling together. Along the way, Gilbert, ever the good journalist, gathers string on marriage and love from various sources, including the humble Hmong women of North Vietnam, seagulls, a humble frog-farming family in Laos and her humble 96-year-old Grandma Maude back in Minnesota. (Gilbert practices humility with vigor, even when sweetly patronizing Third World cultures.) Her process is exhaustive, and the results are exhausting, though some of her points are astute. This slog through one woman's relationship angst feels, in the end, like much ado about nothing.
Gilbert is a highly conversational writer — a blessing if you are in the memoir business. Four years after its publication, Eat, Pray, Love remains on the New York Times best-seller list, giving its author a chance, with the likely sales of this new book, to become the Malcolm Gladwell of soul-searching. Gilbert left her loyalists believing that a year of spiritual questing would end with peace, love and the address of the best pizzeria in Naples. There could be no doubt that her readers wanted more. She and Felipe had gone off into the sunset; could she now describe the rosy glow?
But Committed — and to a certain extent, Powell's Cleaving — demonstrates the curse of the conversational writer. I confess to having found EPL tedious at times and to struggling with the fortuitous arrival of true love at the end of Gilbert's year of self-discovery. (In Committed, she pokes fun at herself, quoting her sister Catherine's response to her gushy e-mails from Bali: "Yeah, I was planning to go to a tropical island this weekend with my Brazilian lover, too ... but then there was all that traffic.") There was no denying, however, that she was a vibrant woman on a cool adventure, with stories to tell. The pressure to return to that fertile ground must have been enormous. Just as she was sentenced to marrying, she was sentenced to sequel writing.
Committed gives us a woman trapped in a command performance she's too smart not to be dubious about. She seems self-conscious about the need to remain everyone's best friend, littering her prose with chirpy asides ("Listen, I want to make it clear here that I am not intrinsically against passion. Mercy, no!") and cutesy interjections ("Just a little free advice there, from your Auntie Liz"). Then there are the apologies for anything that might offend. Her eloquent defense of gay marriage, for instance, is diminished by this chatty advisory: "You see where I'm heading with this, right? Or rather, you see where history is heading with this? What I mean to say is, you won't be surprised, will you, if I now take a few minutes to discuss the subject of same-sex marriage?"
Gilbert also repeats, incessantly, information she's already conveyed, whether it be the vastness of the belly of a pregnant woman she's dining with or the details of a coat — wine-colored, with a fur collar — once owned by her grandmother. (We hear about its beauty four times in three pages.) There are useful insights into the dilemma of modern marriage here, but the overall effect of the heavily padded Committed is like that of being called, over and over, by a friend who wants to talk your ear off about her impending nuptials. Only instead of debating the floral arrangements, she's wondering, Should I really be taking the leap? Halfway through Committed, I wanted to put the phone down and walk away, leaving Gilbert to figure it out on her own.
How to Butcher a Marriage
It would be much harder to hang up on Powell. She makes no apologies and no effort to be likable in Cleaving, a ghastly work of revelation without enough self-reflection. Soon after wrapping up Julie & Julia, Powell began cheating on the kindly Eric, that husband who dutifully ate her butter-soaked Julia Child meals for a year. Her lover and S&M partner was Damian, a former college fling with "Mick Jagger lips, and a weak chin." I am saddened that I have a clearer vision of Damian's masturbatory methods than of his actual appeal, and sadder still at the mental images Powell provides of herself tied up, awaiting his next "R-owwr." (Since when is talking like Austin Powers sexy?) This recipe for marital disaster comes with scattered recipes you'd hesitate to trust, given the horrific disorder of Powell's upstairs kitchen.
Cleaving is, however, a much livelier book than Committed, in the way that your narcissistic pal is more riveting than your earnest, loyal girlfriend. Powell's interest in butchery is genuine, and the passages set during her internship at Fleisher's, an upstate New York butcher shop, bristle with clarity. That's not to say the intended metaphor — that as she learns to butcher, she's also exploring the anatomy of her tumultuous love life — is clear or convincing, largely because her journey feels so incomplete.
What is fascinating is the impact of previous writing successes on these pages. In one heartbreakingly venal passage, Powell thrills at Damian's audacity in pretending to be Eric for an eager reader who recognizes her on the street. The honesty of the admission doesn't cleanse the implied disrespect for those — from the real Eric to her fans — who adore her. Powell was also sentenced to sequel, although her amply demonstrated lack of humility suggests she was happier to comply than Gilbert. But when she runs out of story — the Fleisher's internship complete — she copies earlier Gilbert, setting forth on a haphazard journey around the world. Her "Eat, Sulk, Stew" wraps up with a return to the husband she belittled and betrayed. Now here is a marriage to be debated. Maybe one of Weil's therapists could lend a hand.
Both books feel rushed into print. Cleaving begs for better boundaries and structure; the ladylike Committed is too confined to feel truly intimate. Gilbert overshares only in the department of exclamation points, and if you want to know what life postsunset is like, be advised: she takes us only to the altar. But these two writers share more than just marital ambivalence. It may be difficult to work up sympathy for best-selling authors who end up portrayed on the big screen by the likes of Amy Adams and Julia Roberts. (EPL the movie is scheduled for release this year.) Yet these women have been caged by the expectations of voracious publishers and readers. Their escape methods are different — Powell appears to be chewing her own leg off, Gilbert gently boring her captors into letting her go — but it's hard not to empathize with someone in a trap, even one built on success.

January 10, 2010
Eat, Pray, Marry
By CURTIS SITTENFELD
COMMITTED
A Skeptic Makes Peace With Marriage
By Elizabeth Gilbert
285 pp. Viking. $26.95.
When exactly was it that "Eat, Pray, Love," Elizabeth Gilbert's 2006 memoir about her divorce and subsequent year of travel in Italy, India and Indonesia, crossed from mere best seller — published in more than 30 languages, feted by Oprah — to cultural phenomenon? The film adaptation is due out later this year, with Gilbert played by (but of course) Julia Roberts; some of the people Gilbert wrote about, including her ex-husband, are now working on books of their own; and Gilbert's second appearance on "The Oprah Winfrey Show" featured such admiring readers as a woman who had actually retraced much of Gilbert's around-the-world journey. Perhaps most impressive of all, in a sign of what a widely understood reference point the book has become, it inspired a headline in The Onion: "Copy of 'Eat, Pray, Love' Left on Elliptical."
So self-aware, accommodating and generally good-natured a writer is Gilbert that in "Committed" she gives us what we want by addressing the "Eat, Pray, Love" business right away — as in, before the new book even officially begins, in a prefatory note to the reader. No, she tells us, she had no idea how big "Eat, Pray, Love" would be (a claim believable in part because of that book's candor about topics like constipation, masturbation and two-way conversations with God). Yes, after the success of "Eat, Pray, Love," she was freaked out and self-conscious and wondered if she was finished as a writer, in spite of the fact that she'd written three earlier books, all well received and one nominated for a National Book Award. And no, she doesn't think she can replicate the popularity of "Eat, Pray, Love," but here's the book she needed to write this time around.
Once that's out of the way, we pick up pretty much where "Eat, Pray, Love" left off, with Gilbert in the arms of the boyfriend she pseudonymously calls Felipe — a debonair Brazilian gemstone importer who had become an Australian citizen and met Gilbert while he was living in Bali. He is older, 55 to her 37 when "Committed" starts in the spring of 2006. They've established a happy rhythm in which they mostly share a rented house in suburban Philadelphia, but in order to comply with visa restrictions Felipe leaves the country for several weeks every three months; for two inveterate travelers and independent personalities, this routine is no big deal. Felipe also has been through a divorce, he has adult children and he's as determined as Gilbert not to ruin the good thing they have by marrying.
Alas, their agreeable arrangement is upended when the couple is returning together from a trip overseas and Felipe is detained at the Dallas-Fort Worth International Airport. A Department of Homeland Security officer explains that Felipe's repeated three-month stints in the United States in fact violate the terms of his visa. He must leave the country immediately, and the fastest way for him to return on a permanent basis is for the couple to get married.
With Felipe jailed overnight then sent to Australia, Gilbert continues alone to Philadelphia to pack up their rental house. The couple reconnects in Southeast Asia (it's cheap there, and "Eat, Pray, Love" hasn't yet hit it big) with a plan to travel for the next 10 months while waiting for the paperwork required for Felipe's new visa to go through. Since they're headed toward a wedding whether they like it or not, Gilbert will also use this time to figure out the institution of marriage, not only by researching its history but also by discussing the subject with everyone with whom she has contact — from her own family members to Hmong grannies in rural Vietnam.
As a tour guide to both Asia and matrimony, Gilbert is consistently entertaining and illuminating and often funny. That said, something about the premise and structure of this book feels off. Gilbert's pattern is to chronicle a firsthand experience during her and Felipe's "exile" and then use that experience as a point of departure for delving into various aspects of marriage. At an Internet cafe in Luang Prabang, Laos, for instance, she notices that the young Buddhist monk checking his e-mail at the computer next to hers has received a message from a person named Carla containing this eyebrow-raising sentence: "I still long for you as my lover." Gilbert doesn't speak to the monk, nor does she see him again — and Gilbert being Gilbert, she has the good manners to chide herself for reading his e-mail in the first place — but this one glimpsed sentence prompts her to ponder, for the next 40 pages, infatuation, adultery and divorce.
While her musings are usually interesting, some of the connections between her brief firsthand experiences in Asia and the larger phenomena they're meant to illustrate seem tenuous. And this, in turn, accentuates the neither-fish-nor-fowl quality of "Committed," a criticism Gilbert anticipates by self-mockingly referring to it as "another memoir (with extra socio-historical bonus sections!)." She's right, though — the book is rather chatty and personal to be so heavy on research, but it's rather researched to be so chatty and personal. Gilbert is equally likely to quote Plato or her friend Ann, and equally keen to discuss how attitudes toward marriage changed from the Old to the New Testament, how important — ­according to evolutionary biologists — the vasopressin receptor gene is in determining male fidelity, and how her own parents have managed to stay together for more than 40 years. While such shifts between the factual and the subjective shouldn't be inherently problematic, they made me feel lost as a reader: where in the history of marriage were we, and were we moving forward chronologically or thematically, and how long had Gilbert and Felipe been traveling, and what month was it again?
Because of the nature of the couple's sojourn — as they wait for Felipe's American visa, they are, Gilbert mentions more than once, "killing time" — a slackness permeates their days, and soon permeates the pages as well. In "Eat, Pray, Love," Gilbert was on the run from an ugly divorce, and her story contained the forward momentum of a quest and the juicy tension of unanswered questions: Would she attain personal equanimity? Would she put aside her doubts and give in again to romance?
The central question of "Committed" is less of a nail-biter: Will Gilbert be able to overcome her aversion to marriage in order to live in the same country as the man she deeply loves? If they had to marry but she didn't deeply love him — if, say, she hated him yet was secretly drawn to his broad shoulders and rakish ways — well, then you'd have the plot of more than one of the bodice-rippers I devoured in adolescence. But it's not giving anything away to say that of course Gilbert reconciles herself to remarrying — the book's subtitle announces as much. This foregone conclusion means that "Committed" often seems an intellectual exercise, an internal rather than external journey, whereas "Eat, Pray, Love" was both.
And yet, if the sum of the parts in "Committed" add up to an awkward whole, many of those parts are nevertheless terrific. Gilbert provides an abundance of interesting factoids: ancient Roman law recognized marriage between aristocratic males, she says. Divorce rates skyrocket when arranged marriages give way to "love marriages." Papua New Guineans have a special category of songs about "marriages which never came to pass but should have." Gilbert also shares practical tips, including a remarkably clear and simple recipe, drawn from the research of the psychologist Shirley P. Glass, on how not to cheat on your spouse (the short version: Don't confide in anyone else more than you do in him or her). And Gilbert has written some wonderfully memorable scenes, among them a description of the life of her maternal grandmother, Maude Edna Morcomb Olson, who was born in 1913 in central Minnesota with a cleft palate. Assumed by those around her to have no shot at marriage, Maude was allowed to stay in school longer than other rural children and then travel, work, accumulate money, acquire a wine-colored coat with a real fur collar and finally, defying expectations, get married after all to a "staggeringly handsome" farmer with whom she had seven children.
Another strong section is Gilbert's brutally honest depiction of an excursion to Cambodia she takes without Felipe. Her frankness about the fact that the trip is a disaster is all the braver given that Gilbert clearly prides herself on her ability to navigate foreign countries. Then there's the delightful digression on "aunties," or women who don't have children — Gilbert is childless by choice — and the important role they play for their literal and figurative nieces and nephews; it should be copied and given as a present to all such women.
By the end Gilbert had indeed convinced me that "the book that I needed to write was exactly this book." Because really, in the wake of "Eat, Pray, Love," wasn't she damned if she did and damned if she didn't? If this book were too similar to that one, some readers would say it was repetitive. If it were a complete departure, other readers would say she ought to have stuck to what she does well. By bringing along some elements, like exotic international locations, and leaving behind others, like a certain emotional rawness, she will no doubt displease those who will think she brought along what she should have left behind and left what she should have brought. But I'll bet most fans of "Eat, Pray, Love" will be quite content, book clubs nationwide will have a grand time debating "Committed," and even those of us with grouchier dispositions — including those of us who review books — can appreciate the closure of knowing that Gilbert and Felipe live happily ever after. Gilbert generously permits us to be virtual guests at her wedding, and for all her before-the-fact reluctance (she compares planning a wedding to waiting for a colonoscopy), the scene is as sweet and satisfying as the end of any movie where Hugh Grant plays the groom.
And so with "Committed" Gilbert has gotten something out of her system, allowed her readers to do the same, and now can move in a different direction. Personally, I think Grandma Maude's life would make a fantastic novel.
Curtis Sittenfeld's most recent novel is "American Wife."
San Francisco Chronicle
'Committed,' by Elizabeth Gilbert
Sunday, January 3, 2010
Committed
A Skeptic Makes Peace With Marriage
By Elizabeth Gilbert
(Viking; 285 pages; $26.95)
"Committed," the new memoir by Elizabeth Gilbert, is being billed as sort of a sequel to "Eat, Pray, Love," no doubt to lure back readers who made her first memoir a runaway best-seller.
For anyone who has been in a coma, "Eat, Pray, Love" was a zeitgeist book - in sales terms, "The Da Vinci Code" for the memoir set - hovering at the top of the list for four years. This is partly due to its subject matter. Following an acrimonious divorce, Gilbert secured a book contract that paid for a year of solo travel, to regain her joie de vivre by doing exactly what she wanted, all the time. Critics faulted her for being self-indulgent, but that was her stated purpose.
Gilbert is, in Oprah terms, "a pleaser." She prides herself on being able to make friends with anyone, and hates conflict. This is how she got stuck in a marriage (and a dull suburban life) she didn't want. Many readers related to her predicament, and lived vicariously through her cure as she chronicled it. Her most devoted fans have actually crossed the globe, tracing her footsteps to the Naples pizzeria she hit on her "no carbs left behind tour," to the ashram in India where she chanted for months, and finally to Bali, where she found sustainable balance between overindulgence and asceticism.
She also found a happily-ever-after ending, falling in love with an older Brazilian man known to readers as "Felipe" - a happy ending that did not include a wedding. He too had suffered a painful divorce, and they swore, "to never, under any circumstances, marry." Privately they pledged lifelong fidelity, and relocated from Bali to (go figure) suburban Philadelphia. But upon attempting to return from a trip abroad, Felipe was detained by Homeland Security and then informed that the only way he might be allowed to re-enter the United States was if he and Gilbert were to marry.
"In the space of only a few hours," writes Gilbert, "my life with Felipe had been neatly flipped upside down, as though by some great cosmic spatula."
Pragmatism trumps principles, and they agree to wed, but it takes 10 more months for the government to grant permission. So while they kick around Southeast Asia, "in a state of rootless exile," Gilbert tries to "make peace with the complicated institution of marriage." She undertakes this with almost nerdy studiousness, poring over history books sent by her librarian sister, and interviewing nearly everyone she meets about marital customs and mores.
True to claim, she excels at drawing people out of their shells, then bringing them to life for the reader. Some of the best scenes in the book show her chatting with unlikely new friends, like a Hmong hill tribe girl in Vietnam and a Laotian man who raises frog meat. Their lively conversations illustrate the different cultural expectations that we bring to marriage, and she concludes that these people seem more content with their marriages because they ask less of them. "Perhaps I was loading a far heavier cargo of expectation onto that creaky old boat of matrimony than that strange vessel had ever been built to accommodate."
The book is strongest when Gilbert focuses on telling her own story. By contrast, heavily researched chapters like "Marriage and History" feel more academic, which would be OK except that she is not making a coherent argument about marriage so much as trying to talk herself into it. At these times, the narrative can feel as directionless as the couple lumbering under their heavy backpacks. Commitment is no escapist fantasy. Felipe does not share Gilbert's zeal for life on the road - he yearns for a coffee pot, symbol of home - and his weariness rubs off on her. At one point, she leaves him to travel to Cambodia, only to find the crushing poverty nearly unbearable. In a wrenching episode that causes her shame, she runs away from a group of begging children who try to trip her.
There is a reason comedies often end with the wedding: Falling in love is sexy; commitment is a grind. While Gilbert and Felipe have to wait until the end of the book for their wedding ceremony, their peripatetic life is far more taxing than a settled marriage, as they struggle to make different temperaments and travel styles mesh. She renders their frustrations convincingly, but readers who delighted in the joie de vivre that bubbled throughout "Eat, Pray, Love" may find this comparatively dreary.
Still, while "Eat, Pray, Love" struck a chord by giving "pleasers" permission to please themselves for a change, it's Gilbert's voice that accounted for its phenomenal success. Smart but unpretentious, funny, warm and generous, this is the same voice behind "Committed." By the end of one of her books, you feel as if she is your friend too. It's a pleasure to be back in that friend's company again.
Los Angeles Times
BOOK REVIEW
'Committed' by Elizabeth Gilbert
What's the follow-up to a mega-bestseller? The author of 'Eat, Pray, Love' returns with a consideration of matrimony as she contemplates tying the knot.
By Samantha Dunn
January 3, 2010
Committed
A Skeptic Makes Peace With Marriage
Elizabeth Gilbert
Viking: 286 pp., $26.95

It's impossible to talk about Elizabeth Gilbert's new memoir without first talking about her previous one, "Eat, Pray, Love" -- not because "Committed: A Skeptic Makes Peace With Marriage" is in any literal sense a sequel but because the success of "Eat, Pray, Love" drags on the new book like a lead ball and chain.

No one is more aware of that than Gilbert herself. She opens this book with a note to the reader, essentially addressing the difficulty of having to follow up the hugely popular story of a spiritual journey to heal a broken heart that has been translated into 30 languages and is being made into a feature film starring Julia Roberts. Its bestseller ranking is measured in years, not weeks. Oh, the horror of getting a two-book deal from a publisher, only to have the first unexpectedly tap a profound zeitgeist of millions of (mainly female) readers!

Facetiousness aside, hers is a legitimate quandary for any artist (enviable though it may be to the many of us still on the obscure end of things). From beneath the amiable tone of Gilbert's introduction, a note of anxiety rings:

"It has been a bit of a perplexity for me to figure out how, after that phenomenon, I would ever write unself-consciously again. Not to act all falsely nostalgic for literary obscurity, but in the past I had always written my books in the belief that very few people would ever read them. For the most part, of course, that knowledge had always been depressing. In one critical way, though, it was comforting: If I humiliated myself too atrociously, at least there wouldn't be many witnesses. Either way, the question was now academic: I suddenly had millions of readers awaiting my next project. How in the world does one go about writing a book that will satisfy millions?"

Her solution is not to. "Ultimately I discovered that the only way I could write again at all was to vastly limit -- at least in my own imagination -- the number of people I was writing for," she also explains in her readers' note, going on to say that a mere 25 female friends and family constitute that presumably friendly audience. What's odd is that "Eat, Pray, Love" -- the story of the journeys to Italy, India and Indonesia she takes after an icky divorce and the healing she finds -- immediately strikes a more girlfriend-y chord than this rather emotionally distant work ostensibly written to and about those closest to her.

The setup for "Committed" is that two marriage-shy people are forced to put aside their fears of tying the knot if they want to stay together. Felipe, the Brazilian-born gem seller Gilbert meets at the end of "Eat, Pray, Love," has settled with her into a comfortable relationship and resettled in America. That is, until Homeland Security intervenes with the news that Felipe's too-frequent visits stateside are no longer allowed. If they want to have a life together on American soil, they have to be husband and wife. Gilbert knows that while she enjoys travel, she doesn't want to restart life as an expatriate, and since both of them are veterans of divorce and heartache, voilà! We have the substantial conflict that kicks the story into motion.

While the two float around parts of Asia waiting for months for Felipe's paperwork to be processed and approved, Gilbert contemplates the condition of Western marriage, its history, its inherent problems, its economic and sociologic implications, and finally its considerations for the individual. You already know from the subtitle that she makes peace with it, so it's no spoiler to say that in the end the two trade vows. Add in colorful anecdotes about her experiences with locals in the various countries she and Felipe visit, and that's pretty much it.

Along the way, Gilbert neatly and engagingly condenses the high points on a complex array of research on the topic of marriage. While at times her insights into it all appear a bit rote, her story makes breezily accessible much interesting, compelling research that otherwise requires committing to fascinating but denser reading, like Harvard historian Nancy Cott's "Public Vows: A History of Marriage and the Nation" or anthropologist Helen Fisher's "Anatomy of Love: A Natural History of Mating, Marriage, and Why We Stray."

Gilbert -- who, before her mega hit, was a well-respected, guy's gal kind of journalist known for penning terrific features in such mags as GQ and Rolling Stone -- seems to have reverted to a comfortable journalistic distance in this book. The problem is that this is a first-person account and the subject is love, and her life. She tells readers that she loves Felipe, but nowhere does she show a truly unique, poignant moment. She talks of her anguish about marriage, but it is never proved in the actions between them. Gilbert is far too skilled not to be entertaining, but forgive a reader thirsting for more emotion. Marriage is a mystery, the saying goes, and so it remains.

Dunn is the author of "Faith in Carlos Gomez: A Memoir of Salsa, Sex, and Salvation."
Jan. 08, 2010
Divorce, recover, remarry
After their divorces, Elizabeth Gilbert and her new love didn't want to marry again. Then a Homeland Security officer advised them to tie the knot
Reviewed by Sarah Hampson
Committed: A Skeptic Makes Peace with Marriage, by Elizabeth Gilbert, Viking, 285 pages, $33.50
If there's anyone who reigns as the goddess of the divorce culture, it is Elizabeth Gilbert. When she wrote Eat, Pray, Love, her 2006 memoir about her self-prescribed remedy for divorce recovery – travels through Italy, India and Indonesia to nourish her physical, spiritual and emotional being – she gave voice to a struggle that many people endure silently and certainly not as consciously.
It didn't matter that most refugees from the land of happily-ever-after can't take off for a year and find themselves again in pasta and an ashram, and under a swaying palm tree. Many have children to care for (not an issue for Gilbert) and little money. Still, millions went with her vicariously, thanks to her delightful writing, which strikes the perfect conversational chord – funny, self-deprecating, humble and insightful.
Now, she returns with Committed: A Skeptic Makes Peace with Marriage, another memoir, picking up where Eat, Pray, Love left off. In Indonesia, she met an older (by 15 years; she was 34) Brazilian-born man of Australian citizenship. Felipe – as she chooses to name him – is also divorced. Neither wants to enter marriage again, even though they love each other and want to be together.
It's a Homeland Security interrogation officer named Tom who makes them see that it's their only choice. Because of his visa restrictions, Felipe has been able to stay in the United States for "ninety-day chunks of togetherness" before leaving the country again, an arrangement that suited them both even though it didn't conform with the intended purpose of the visa. When they returned after a trip, Felipe was detained and ordered back to Australia. In a soulless interrogation room in the bowels of the Dallas/Fort Worth International Airport, Officer Tom, a badge-wearing, chaplain-like man with a paunch, kindly suggested they get married.
It was an engagement ceremony that "felt more like something out of Kafka than out of Austen," Gilbert writes. Their declaration to each other? "I love you so much, I will even marry you."
The decision sets off another journey of sorts, as the pair wander for close to a year in a state of "rootless exile" as they wait for the slow bureaucratic wheels to turn so they can both re-enter the United States to marry.
But the fact that they have already decided to do what Gilbert then spends close to 300 pages worrying about is what makes the book less compelling than her first memoir. She is not trying to find anything. There is a sense that what she is searching for is material to fill the book in order to arrive at a destination we already know. On that quest, she drops into a history of marriage: Plato's treatise on why humans long for union with another; gay marriage; compatibility studies; strategies for marital bliss according to the Relationship Institute in Seattle, and a few conversations with people she meets along the way, including Hmong women in Vietnam.
It's not that what she muses about is wrong or unhelpful. A gifted, award-winning writer of both fiction and non-fiction, she is a good guide on such detours, even though she has a tendency to explain painstakingly that she is not trying to be a sociologist or an anthropologist. "Okay, Liz, but you are sort of being one," I felt like saying.
It's just that the content excursions feel unnecessary. And more important, she doesn't seem as angst-ridden as she purports to be. Who would be with a fiancé like Felipe? He sounds like a dream, frankly, despite the fact that he doesn't have many clean shirts. An easygoing, thoughtful guy who doesn't mind being a character in two memoirs, he once reached for her hand following a frustrated spat about their forced peripatetic lifestyle by saying, "Let's be careful right now, okay?"
Well, gee, I don't think there's a female reader in the world who wouldn't feel as I did at that point: Stop fretting, Liz, and marry the guy!
In Committed, she also reveals a bit more about the trouble in her first marriage, something she assiduously avoided in Eat, Pray, Love. Her ex-husband wanted children. She did not. That issue is solved with Felipe. He has two adult children and no desire for more. "That relief – the great thrumming relief that we both felt when we discovered that neither one of us was going to coerce the other into parenthood – still sends a pleasant vibrating hum across our life together," she writes. With that knowledge, the path for happy second marriage is paved when you consider that many therapists believe the dismal success rate for subsequent unions is the challenge of blended families.
Gilbert may have struggled to write this book in the shadow of Eat, Pray, Love – in a note to the reader, she explains that she produced a 500-page draft of Committed, which she then threw out before starting over – but when she sticks to lessons from her own life, she is brilliant. The exchange she has with her mother, who gave up a career to stay at home with her two daughters, rings completely true and is a valuable insight into the complicated institution of marriage. Studies – some of which Gilbert discusses – have shown that marriage doesn't treat women as well as men, and yet the choices people make, and the happiness they find within them, are unpredictable.
Gilbert's own observations about the effect of divorce and the decision to marry again also make the book memorable and deify her once again as a goddess of modern love. "I will do virtually anything to avoid going through that apocalypse again," she writes of divorce. "But I recognize that there's always the possibility of another divorce, exactly because I love Felipe, and because love-based unions make for strangely fragile tethers."
She understands that divorce has been helpful in some ways. It has rid her of what I think of as marital virginity: the lack of understanding of what that state means and what we should expect – or not. "I will enter into my second marriage with far more humility than I entered into my first. As will Felipe," she tells us. "Not that humility alone will protect us, but at least this time we'll have some."
Sarah Hampson is a writer with Globe Life.
Jan. 08, 2010
Notes on a writer
Hanging out with Elizabeth Gilbert
Elizabeth Gilbert in Frenchtown, New Jersey NYT
The unintended celebrity of the author of Eat, Pray, Love
Simon Houpt
Julia Roberts isn't the first person who comes to mind when I think of Elizabeth Gilbert. This summer, America's Sweetheart will appear on screen as the protagonist in an adaptation of Gilbert's bestselling 2006 memoir Eat, Pray, Love. But the real Liz is way more Jodie Foster or Cate Blanchett than Julia: a resilient, self-aware, resourceful and smartly humorous broad who can drink the boys under the bar and then get up and teach her niece how to perfect a downward dog.
There's something dissonant in describing Liz in any sort of Hollywood terms, since she's not much of a fan of celebrity or the distractions of modern life. After spending her 20s and much of her 30s in the swirl of Manhattan, a few years ago she bought a house an hour south of the city, in rural New Jersey – from New York's perspective, the least glamorous area possible.
Ten years ago, I went with Liz and a bunch of her friends to the premiere of the rock-chick flick Coyote Ugly. It was paint-by-numbers dreck, very loosely based on a dazzling piece she'd written for GQ about working in that East Village dive when she was a newbie to New York. At the after-party, as the stars frolicked in the VIP area, Liz and her friends happily mingled with the masses and laughed at the ridiculousness of the spectacle, then headed down to the real Coyote Ugly for a shot of true grit.
Liz has made her career chronicling the offbeat and gritty. While a writer-at-large for GQ magazine, she turned down the chance to do a cover story on Kevin Spacey and instead wrote a profile of Hank Williams III that was nominated for a National Magazine Award.
Which is why it's so odd that Liz is now a celebrity herself. Three years ago, when we met for lunch just as Eat, Pray, Love was becoming a cultural phenomenon, I mentioned her publisher had sent out a press release touting her as an expert in such subjects as romantic love. "I'm just wincing at the idea that I'm being sold as someone who can talk knowledgeably about anything," she replied.
She feels these pressures. She also feels the weight of what she calls "my freakish success." When Liz appeared at the TED Conference last year, she told the crowd, "It is exceedingly likely that my greatest success is behind me. So – Jesus, what a thought! That's the kind of thought that could lead a person to start drinking gin at 9 o'clock in the morning."
Because really, all she ever wanted to do was write well about the human condition. "There's nothing more interesting to me than a human life," she said to me, "and the attempt of people to find their place in their own skin and the tragedy and gorgeousness of that process."

January 10, 2010
I do. Don't I?
Elizabeth Gilbert follows her bestseller about finding love with a slightly less winning consideration of marriage
The only event more hazardous to a writer's career than a book's catastrophic failure is its meteoric success. Hatching the successor to a book that sold 7 million copies in more than 30 countries is particularly challenging when the blockbuster owed its appeal to the author's self-deprecating, aw-shucks charm in the face of difficult circumstances. Readers loved Elizabeth Gilbert's "Eat, Pray, Love'' because they fell for Gilbert herself, and their affection owed largely to the way female readers identified with her situation - reeling from a nasty divorce, just dumped by her rebound lover, massively uncertain about her future - and the inspiration they took from her courage and candor as she recovered her equilibrium through Italian food, yogic meditation, and a lovely new man.
So how do you follow a fairy-tale ending?
"Committed,'' Gilbert's fourth book - there were a pair of non-bestsellers before her first memoir - begins with a note acknowledging the difficulty in following what Gilbert calls her "megajumbo international bestseller," then goes on to probe the very institution that is implied but never described in fairy tales: marriage. The book picks up soon after "Eat, Pray, Love'' leaves off, when the author and Felipe, the Brazilian world traveler she met in Bali, confront a bureaucratic dilemma: His temporary visa to the United States is yanked after the couple abuses its provisions and the only way to live together in any kind of bliss, according to an improbably friendly Homeland Security officer, is to wed. (It should be noted that another charm of Gilbert's work, and likely of the author herself, is how many people she encounters turn out to be, in her telling at least, improbably friendly.)
It takes nearly a year for the couple to amass the proper paperwork and receive the necessary clearances, giving them ample time to travel through Asia, living in cheap hotels (because crazy bestsellerdom hasn't quite struck yet) and thinking, talking, and reading about marriage itself. The resulting book braids together Gilbert's research - or, really, her sometimes breathless, often engaging retelling of her research - and her own musings on her first marriage, her parents' marriage, and her future marriage to Felipe. I don't think I'm spoiling anything by telling you that in the end, the two do tie the knot; the suspense here is in how Gilbert will justify the decision to herself.
Readers of "Eat, Pray, Love'' will remember her anguish over a brutal divorce, but Gilbert has bigger problems with marriage; her skepticism is at least as political as it is personal. In tracing the institution's history, she casts an especially critical eye on marriage's often disastrous effect on women and its sometimes-vexed relationship to both spiritual and earthly authorities. Most illuminating is her chronicling of hostility by early Christian leaders toward marriage (they preferred celibacy). St. Paul famously said that "it is better to marry than to burn," but Gilbert points out that this is "perhaps the most begrudging endorsement of matrimony in human history," and it wasn't until the 13th century that the pope took any interest in marriage (and then only because the church sought to control the flow of land and assets that were rearranged by it).
Once codified by both state and church, marriage became increasingly devastating in its subjugation of women, who were no longer considered legally separate human beings once married (a situation that persisted into the 1970s and '80s in the United States, when laws remained on the books permitting, for instance, rape within marriage).
Despite the successes of the first, second, and third waves of feminism, marriage is where the battle of the sexes comes down most firmly on the side of men; by any measure, men fare better when married, while women come out worse. Yet women, Gilbert points out, are often the ones pushing for marriage, yearning for that proposal, that engagement ring, that big wedding and honeymoon. To her great credit, she seeks to find out why - despite an unfairness so well known the sociologists have a name for it, the "Marriage Benefit Imbalance" - those of us on the wrong side of that scale still seek matrimony so ardently. And although Gilbert pursues the paradox by asking friends and family for their theories, I wish she had gone further in exploring the role of internalized sexism or assumed helplessness in the face of the romantic imperative.
Sections on divorce, infidelity, child rearing follow a similar pattern - fascinating facts and that endlessly charming voice - but each feels as if it could use more digging. Still, there are some surprises. I worried Gilbert was tripping lazily along the path to repeat bestsellerdom, only to come upon her impassioned call for same-sex marriage equality. And really, it feels a little churlish to ask for more scholarship from someone who so freely acknowledges that it's not her job (as she writes in her acknowledgments, she's "not a professional academic, nor a sociologist, nor a psychologist, nor an expert on marriage").
I have to confess: I was not one of those women (it was mostly women) who made "Eat, Pray, Love'' the publishing sensation of 2007. In truth, I was an Elizabeth Gilbert skeptic; both book and author sounded annoyingly chirpy, spiritual, middlebrow. Buying the earlier memoir in preparation for reading "Committed'' I felt like a walking cliché - it didn't help that I picked it up in an airport bookstore, where it was still one of the titles facing out - but to my surprise the book worked. I found myself almost immediately disarmed, laughing and crying like a curmudgeon at a Frank Capra movie. Its successor isn't quite as charming - Gilbert's zippy, zingy prose works less well in the longer, more traditionally structured chapters. Then there's the larger problem of Gilbert's own changed circumstances: When vulnerable authenticity is your stock in trade, a sexy Brazilian partner, globe-trotting itinerary, and multi-million-dollar bank account start to seem like liabilities, not assets. Only a terrifically self-assured and self-aware writer could navigate these hazards without succumbing to smugness or whining, and somehow Gilbert pulls it off. She even manages to make her choice, which is after all a very traditional one, sound daring, even bold:
"The leap into marriage has not come easily for me, but perhaps it shouldn't be easy. Perhaps it's fitting that I needed to be persuaded into marriage - even vigorously persuaded - especially because I am a woman, and because matrimony has not always treated women kindly.'' What she offers in "Committed,'' as in "Eat, Pray, Love,'' is not scholarship or even argument, but rather voice. Her genius is in flipping an old literary script - she's not addressing us as her dear readers, but instead acting as our dear writer, an ideal friend: smart but not intimidating, wise but not smarmy, kind but imperfect, funny in a way that makes us feel better about ourselves. So what if this book, too, culminates in a fairy-tale ending? We'll have to wait for the sequel to see if Gilbert lives happily ever after.
Kate Tuttle is a writer and an editor who lives in Greater Boston .


January 11, 2010
Hitched
In her new memoir, Elizabeth Gilbert gets married.
by Ariel Levy

Late one cold November night, in the suburbs of New York, a thirty-one-year-old blonde was sobbing on her bathroom floor. She didn't want to be married anymore, she realized: "I was trying so hard not to know this, but the truth kept insisting itself to me." She had accomplished a great deal, domestically speaking—she had answered the questions of where to live and with whom. Unfortunately, she had succeeded at the wrong life: "I don't want to be married anymore. I don't want to live in this big house. I don't want to have a baby." Elizabeth Gilbert recounted this crisis toward the beginning of her monstrously successful 2006 memoir, "Eat, Pray, Love." In that bathroom, in that marriage, Gilbert was a heroine out of Ibsen, or possibly Charlotte Perkins Gilman. Marriage, in "Eat, Pray, Love," is a prison, destined to derange its female inmates. But Gilbert's memoir is a cultural artifact of the new millennium, not the late nineteenth century. The heroine wanted to roam free, and so she did.
After her divorce, Gilbert travelled across Italy, India, and Indonesia. Wanderlust is at the core of her nature. She has compared herself to "a fussy baby who can fall asleep only in a moving car." Before Gilbert wrote her best-seller, she had already published "Pilgrims," a short-story collection about drifters and pioneers, and "The Last American Man," a biography of the contemporary naturalist Eustace Conway, who abandoned a comfortable suburban life to wear animal skins in the wilds of Appalachia, where he used a cave as his office. Gilbert has always been interested in restless characters seeking extraordinary experiences, and eventually she became one herself.
First came despair. Gilbert was suicidal after her marriage ended, sitting, at one point, with kitchen knife in hand, contemplating her wrists. She writes that she "became a student of my own depressed experience." Research has long been Gilbert's preferred coping mechanism. When she was still married and trying to decide whether to have children, she "spent two frantic years interviewing every woman I could—married, single, childless, artistic, archetypically maternal," in an attempt to divine her own optimal path. She even does this with problems that don't seem particularly problematic: in Italy, she set herself the challenge of learning how pleasure is "most efficiently maximized," studying her subject "like a homework assignment." (She had other high-class difficulties to ponder during the yearlong journey that provided the source material for "Eat, Pray, Love." "Here's what's strange," she observes at one point. "I haven't seemed to be able to do any yoga since getting to Rome.")
It does not take a lot to get Gilbert worked up. A medicine man she met in Bali once told her, "You have more good luck than anyone I've ever met." Then he diagnosed her defect: "Always you get too emotional." A few years later, she returns to see him again, and at first he doesn't recognize her. Here is how Gilbert describes the experience:
It's like I was in a car accident, and my car went over a bridge and sank to the bottom of a river and I'd somehow managed to free myself from the sunken car by swimming through an open window and then I'd been frog-kicking and struggling to swim all the way up to the daylight through the cold, green water and I was almost out of oxygen and the arteries were bursting out of my neck and my cheeks were puffed with my last breath and then—GASP!—I broke through to the surface and took in huge gulps of air. And I survived. That gasp, that breaking through—this is what it feels like when I hear the Indonesian medicine man say, "You came back!" My relief is exactly that big.
Keeping things in perspective is not Gilbert's strong suit. This is why she goes on so many trips and does so much information gathering: she wants to understand how her fellow-humans have resolved the issues that torment her.
So we should not be surprised that when Gilbert found herself on the verge of a second wedding, in a state of dread, she decided "to put a little effort into unraveling the mystery of what in the name of God and human history this befuddling, vexing, contradictory, and yet stubbornly enduring institution of marriage actually is." She consulted books and scholars. She interviewed Hmong grandmothers in the mountains of Vietnam about their level of marital satisfaction. She went to see her grandmother. The result is Gilbert's new book, a journey through domestic history and her own neuroses, "Committed: A Skeptic Makes Peace with Marriage" (Viking; $26.95).
Gilbert had not intended to remarry. Both she and her gentleman friend Felipe—a Brazilian gem trader she met in Bali, who provided her with passion and adoration and a tidy romantic ending for "Eat, Pray, Love"—had been "so badly gutted" by their divorces that they "had sworn with all our hearts to never, ever, under any circumstances, marry." But Felipe is not an American citizen. After one too many trips to the United States to visit Gilbert and to sell his rocks, Felipe was taken away in handcuffs from immigration control at the Dallas/Fort Worth International Airport, and told that he could not return to the U.S. unless he had an American wife. Gilbert, then, is "sentenced to marry," and she's none too pleased about it. "I felt mournful and sucker punched and heavy and banished from some fundamental aspect of my being," she writes. "But most of all I felt caught."
Marriage is an anachronism. It is a relic from a time when we needed an arrangement to manage property and reproduction and, crucially, to establish kinships for purposes of defense: safety in numbers. A web of families connected through marriage produced a clan of people who were less likely to kill you than everybody else was. Such was the life style in the Fertile Crescent, and, not coincidentally, the Old Testament is fixated on genealogy. Sexual reproduction within marriage was a way of creating more of God's chosen people. Originally, Jewish holy men were required to be married.
With the advent of Jesus Christ and the New Testament, marriage fell from grace. The early Christian ideal was a utopian human family, an earthly mirror of Heaven above, unafflicted by the rivalries and allegiances of bloodlines. Jesus was not the marrying kind. "If any man come to me, and hate not his father, and mother, and wife, and children, and brethren, and sisters," Jesus taught, "he cannot be my disciple" (Luke 14:26). St. Paul decreed, in his First Letter to the Corinthians, "It is good for a man not to touch a woman," and said he wished "that all men were even as I myself"—celibate. "If they cannot contain," Paul conceded, "let them marry: for it is better to marry than to burn." This is, as Gilbert notes, "perhaps the most begrudging endorsement of matrimony in human history."
For contemporary political purposes, marriage is often depicted as a timeless and unchanging institution; actually, it has been enormously elastic throughout history and across cultures. In nineteenth-century China, it was perfectly acceptable for a young woman to marry a dead man, an arrangement called a "ghost marriage," which enabled families to consolidate their wealth and power and allowed enterprising young women to pursue their ambitions without the interference of a living husband or children. (Such husbands were very popular. "It was not so easy to find an unmarried dead man to marry," a ghost bride is quoted as saying in Janice Stockard's "Daughters of the Canton Delta.") Among Eskimo in northern Alaska, there was a tradition of creating co-spousal arrangements in which a quartet swapped husbands and wives. Shiites and Babylonian Jews recognized mut'a: temporary marriages. If a man was granted a "wife for a day," the couple could be seen in public together and even have sex. "The man and woman had no obligation toward each other once the contract was over," Stephanie Coontz writes in "Marriage, a History." "But if the woman bore a child as a result of the relationship, that child was legitimate and was entitled to share in the father's inheritance." Couples in modern revolutionary Iran can still petition mullahs for a similar marital day pass.
For all the variability in the meaning of marriage, one fairly consistent element over time and place was that it had nothing to do with love. "For most of history it was inconceivable that people would choose their mates on the basis of something as fragile and irrational as love and then focus all their sexual, intimate, and altruistic desires on the resulting marriage," Coontz writes. In fact, loving one's spouse too much was considered a threat to social and religious order, and was discouraged in societies as disparate as ancient Greece, medieval Islam, and contemporary Cameroon. The modern Western ideal of marriage as both romantic and companionate is an anomaly and a gamble. As soon as people in any culture start selecting spouses based on emotion, the rates of broken marriages shoot up. "By unnerving definition," Gilbert writes, "anything that the heart has chosen for its own, mysterious reasons it can always unchoose."
In the United States today, it's not difficult to see why men would want to marry women. As Gilbert points out, "Married men live longer than single men; . . . married men accumulate more wealth than single men; married men are far less likely to die a violent death than single men; married men report themselves to be much happier than single men; and married men suffer less from alcoholism, drug addiction, and depression than do single men." Nor is it hard to see why gay people might want the right to wed: practical considerations aside, it would be a statement of acceptance for people who, until recently, were considered morally defective or criminal. But when it comes to women marrying men it's a different story.
We marry most often because we are in love and we think it will make us happy. Yet married women are more likely to suffer from depression than single women are. According to Gilbert, married women are not as successful in their careers as single women. Married women are arguably less healthy than single women. Married women, until recently, were more likely to die a violent death than single women—usually, at the hands of their own husbands. Sociologists, Gilbert claims, call this phenomenon "the 'Marriage Benefit Imbalance'—a tidy name for an almost freakishly doleful conclusion: that women generally lose in the exchange of marriage vows, while men win big."
Marrying for money hasn't exactly gone out of fashion, but generally we are not engaging in strategic dynastic mergers. And in contemporary America we no longer need to get married to produce additional farmhands. So what's the point?
Gilbert is understandably alarmed by what she learns. She is most affecting in "Committed" when she is contemplating the marriages of the women in her own family. Her grandmother Maude was considered ineligible for marriage, because she had a harelip, and she spent her youth independent and happy, getting a better education than her siblings and travelling from her home in Minnesota to the mountains of Montana. During this period of giddy freedom, Maude made her own money and bought herself a glamorous coat with a fur collar. "If you ask my grandmother today about that purchase, her eyes will still flutter in absolute pleasure," Gilbert writes. But then Maude got married after all, and moved in with her husband's family of "severe Swedish immigrants" on their farm. Her days of travel and adventure were over, and her life became dominated by cooking, cleaning, and giving birth to seven children. Grandma Maude's savings were quickly depleted by the endless expenses of the farm, and when her oldest daughter was born Maude cut up her special coat to make baby clothes. "What my grandmother did with her fine coat (the loveliest thing she would ever own) is what all the women of that generation (and before) did for their families and their husbands and their children," Gilbert writes. "They cut up the finest and proudest parts of themselves and gave it all away. They repatterned what was theirs and shaped it for others."
"Committed" is an unfurling of Gilbert's profound anxiety about reëntering a legally binding arrangement that she does not really believe in. All this ambivalence, expressed in her high-drama prose, can be a lot to handle. (One generally doesn't indulge another person's emotional processing at this length unless the jabbering is likely to conclude with sex.) Ultimately, Gilbert is clear about what she, like most people, wants: everything. We want intimacy and autonomy, security and stimulation, reassurance and novelty, coziness and thrills. But we can't have it. Gilbert understands this, yet she tries to convince herself and her readers that she has found a loophole. She tells herself a familiar story, that her marriage will be different. And she is, of course, right—everyone's marriage is different. But everyone's marriage is a compromise.
The "peace and contentment" at which Gilbert abruptly arrives in the final chapter of the book is a little suspicious, given the hundreds of pages of panic that have preceded it. She shifts from her previous narrative—marriage as incarceration—to its lighthearted antithesis: marriage as deliverance. As in all romantic comedies, from the novels of Jane Austen to the "Sex and the City" movie, "Committed" ends with a wedding that brings with it the cessation of doubt and strife. Gilbert's aunt sings "La Vie en Rose," and the family dog curls up "on the floor right between Felipe and me just as we were sealing these promises." There is good reason to end such stories with weddings, buoyant celebrations of love. Because what follows a wedding is a marriage. And marriage is an institution, not a party.