10-6-2011
Eudora Welty
(1909 – 2001)

May 15, 2011
Drop me a lifeline
By Richard Eder
WHAT THERE IS TO SAY WE HAVE SAID: The Correspondence of Eudora Welty and William Maxwell
Edited by Suzanne Marrs
Houghton Mifflin Harcourt, 499 pp., illustrated, $35
In 1933 Eudora Welty tried briefly to escape her backwater Mississippi life by seeking work in New York. Blithely confident at 23, she offered her services to The New Yorker. With the disarmed (and disarming) jokiness one might use with a small-town intimate, she cited her experience writing for the Jackson radio station: "mule feed advertisements, santa claus talks, and life insurance playlets.''
She'd seen, she wrote, "an untoward number of picture galleries and 15¢ movies lately, and could review them with my old prosperous detachment. . . . [M]y mind works . . . quick, and away from the point. I read simply voraciously, and can drum up an opinion afterwards.'' It was an offer the magazine, neither an intimate nor disarmed, could manage to refuse, though it's not clear it bothered to.
Eighteen years later it published its first Welty piece. And this was after years of resistance despite the wide acclaim she had received for her Mississippi novels and stories. Harold Ross found them too "arty'' and rejected them in the face of years of impassioned advocacy by the magazine's William Maxwell, one of America's most perceptive fiction editors.
Houghton Mifflin Harcourt has published an extensive selection of letters between Welty and Maxwell, lovingly edited by Suzanne Marrs, a Welty specialist. The correspondence is extraordinary. It extends over 50 years; but more than that, it goes far beyond literary exchanges to become deeply personal. It is an all-but-lifelong rescue mission beneath the virtual weekly rustle of news, activities, flower-growing (the letters seem crowded with people until you realize that Mme. Staechelin, Duchess of Wellington, Clarice Goodacre are roses).
Welty's fictional material, her care of an aged and ailing mother, the obligations and errands involved in running and maintaining the house, kept her rooted in Jackson. Her longings for society, art, activity stretched imaginatively toward the New York of a year's graduate study and her early job-seeking attempt. Her letters write of her Jackson life with a dignified sprightliness and lack of self-pity that fail to mask a depressive fragility.
Maxwell, through his love for her writing, and soon of her, took it on himself to lift her out. Not through any preachment but through a one-man chorus (joined sometimes by his wife, Emmy) that supplied her vicariously with life to populate her — call it that — exile. Part of that life was his family's: He wrote in detail about himself, Emmy, and their two daughters. Her replies, more than news of herself, were loving celebrations of his news. A hermit crab, she found shelter in his sea-snail shell; only, instead of vacating he moved over to make room.
Room, literally: On her frequent visits to New York she stayed with the Maxwells, sharing their visitors, their outings, their fun. And wrote back later, recalling and savoring them. When Welty was unable to make the trip herself, Maxwell's letters furnished her with her longed-for New York.
And as she struggled with her writer's block (it took 15 years for her to finish "Losing Battles,'' though during one interval she managed to complete "The Optimist's Daughter,'' winner of the Pulitzer Prize), she was buoyed by Maxwell's praise. He had almost a genius for it; his praise has the sharp specificity and wit that is found mainly in critical disparagement.
Reading her collection "The Golden Apples,'' he tells her of stumbling in a daze through chores and errands, anxious to get back to it. "This writing is corrective, meaning of course for myself and all other writers,'' he writes. "You had gone as far as there is to go and then taken one step farther.''
And he was her big-world acoustic; the reassuring resonance for what, lacking Faulkner's armored assurance, she was trying to accomplish from her provincial world. It gave her confidence for a rare revelation of her writing struggles: In this case the years it took her to complete "Losing Battles.''
"What happened to it was time. I was writing it and writing it, all through life and other stories, with one hand while I drove the car every day to Yazoo City, before day at home. Time let them all (the different people) come into flower, insomuch as I could convey it, but I'm sure that was the reason for the strange experience that made me think I could still keep on.''

Published: Tuesday, January 13, 2009
Eudora Welty's work as a young writer: Taking pictures
By Karen Rosenberg
NEW YORK — In the mid-1930s, as her writing career was just starting to take off, Eudora Welty thought she might become a photographer. As a junior publicity agent for the Works Progress Administration, she had traveled around rural Mississippi taking pictures of people coping with the Depression. In letters and while visiting New York, she lobbied publishers and photographers (including Berenice Abbott) in the hope of gaining exposure for her words and images.
In 1936 Welty got her chance: her short story "Death of a Traveling Salesman" was published in Manuscript magazine, and a solo exhibition of her Mississippi photographs was presented at the photographic galleries of Lugene Opticians on Madison Avenue. But eventually she gave up photography to focus on her writing. (Sometime in the 1950s she left her camera on a bench in the Paris Métro and never allowed herself to replace it.)
Still, her early camerawork, now on view at the Museum of the City of New York, is a compelling record of Depression-era life. "Eudora Welty in New York: Photographs of the Early 1930s" restages the Lugene show with an important addition: photographs taken in Manhattan around 1935. As a white woman traveling in black areas of the segregated South, and later as a Southerner in New York, Welty was an outsider - but a highly empathetic one, with a novelist's eye for the subtleties of human expression.
The New York pictures complement Welty's Mississippi scenes by offering an urban angle on hardship. As she later recalled, "It was the same Depression we were feeling here in Mississippi, but evident in such another way in the city: lines of people waiting for food and people selling apples and sitting there in Union Square, all reading the daily paper's want ads."
From one photograph to the next we sense a young artist and writer honing her eye and voice. "Making pictures of people in all sorts of situations, I learned that every feeling waits upon its gesture, and I had to be prepared to recognize this moment when I saw it," she later wrote in the memoir "One Writer's Beginnings." "These were things a story writer needed to know."
Organized by Sean Corcoran, the photography curator at the Museum of the City of New York, the exhibition travels in April to the Mississippi Museum of Art in Jackson, one of several events commemorating the centennial of Welty's birth. (She died in 2001.) In March the University Press of Mississippi will publish the comprehensive "Eudora Welty as Photographer."
The museum has not followed the sequence of the original Lugene exhibition. Instead the display adheres loosely to the form of an unrealized photography book Welty had planned called "Black Saturday." It was to reflect the rhythms of a day in Southern life, "the work and the visit to town and the home and so on," as she later recalled. Many of the images were published in her 1971 book of photographs "One Time, One Place."
Like her writing, Welty's pictures display a keen sense of conversation and dialogue. In "The Boast" and "Small Talk" pairs of men trade jokes, gossip and tall tales. Here and there a false narrative emerges in the show: a photograph titled "The Date," of a man and woman chatting on the street, hangs next to "Stood Up" (a picture of a different young woman waiting, with her luggage, at a train station).
Welty shied away from the formal approach of Walker Evans and other photographers who worked for the Farm Services Administration. Her pictures were casual, mostly unposed snapshots; any pathos feels less intended. Her subjects, though poor, don't look downtrodden so much as hot, tired and bored.
The portraits of black children are especially sensitive though not sentimental. A knobby-kneed girl on her way to Sunday school clutches a giant umbrella; kindergarten-age twins or look-alikes carry matching blond dolls.
Welty seems to have been restricted by an innate sense of decorum. She photographed people on streets and porches but not in their homes. In one curious group portrait women are dressed in bird costumes for a church pageant. Welty was invited to the pageant but declined to photograph it, opting instead for stiffly posed outdoor shots in which the paper wings accessorize proper hats and dresses.
Welty had little training in photography and was clearly driven by sociological instincts, but a few of her pictures seem self-consciously artistic. In "Dappled" a woman is showered with dots of sun filtered through the trees. And in several shots of people sitting on weathered verandas, long late-afternoon shadows emphasize psychological distance.
In the New York photographs the jobless while away the hours on park benches and in other public spaces. In "The Unemployed and the Apple Seller," one of many sympathetic portraits of out-of-work men, Welty records an idle vendor eyeing a bread line across the street.
She also photographed New York architecture that may have seemed novel to her: row house stoops, elevated trains, Lower East Side tenements.
In Welty's New York photographs, themes from the Mississippi series take on new meaning. Consider a picture of a young woman window shopping in the Mississippi town of Grenada. Shown in profile, with one hand on her hip and the other raised to her chin, she seems to linger in front of an item she can't afford. Later, in New York, Welty captures a group of unemployed men facing a storefront. Photographed from behind, in their matching overcoats and fedoras, desire is transformed into something collective and faceless.
Devotees of Welty's novels and short stories may be tempted to search the photographs for clues to the writing. There are some: the strange-looking tree covered with glass bottles that makes a highly symbolic appearance in the story "Livvie," or the views of Union Square described in "Flowers for Marjorie," Welty's only short story set in New York.
More interesting than those correspondences, though, is how the photographs convey a sense of a budding literary curiosity. As Welty reminisced in "One Writer's Beginnings," "The camera was a hand-held auxiliary of wanting-to-know."

July 24, 2005
HUMANIZING AN ICON
Biographer takes an inclusive approach to detail Eudora Welty's life

By William Pritchard. William Pritchard teaches English at Amherst College and is the author, most recently, of "Shelf Life: Literary Essays and Reviews."

Eudora Welty
By Suzanne Marrs
Harcourt, 652 pages, $28,
In the introduction to Suzanne Marrs' "Eudora Welty," the late Mississippi author tells her biographer " 'it's good to know something about a writer's background, but only what pertains.' "

But "only what pertains" is a qualification loaded with undefined implications. One is free to take the "only" as a relatively severe, exclusive directive to exercise discrimination in setting down the facts of a life out of which--in Welty's case--the stories and novels somehow came. Or the "only" may be applied in the inclusive sense of anything and everything that happened to her; in which case, nothing is irrelevant, there is nothing that doesn't pertain.

In her biography of more than 650 pages, Marrs clearly is committed to the inclusive approach. This is a mixed blessing, because in Welty's later years, when she had problems writing fiction, her social life of travel, of entertaining and being entertained, constitute most of what is there to be described. (The biographer's overused trope has "Eudora" getting together with so-and-so for "drinks and dinner.")

Marrs is determined to counter what she sees as a misleading image of Welty, as put forward in an earlier biography by Ann Waldron and in a New Yorker profile by Claudia Roth Pierpoint. As Marrs quotes Welty's good friend, novelist Reynolds Price, she was thought of by some in her later years as " 'the Benign and Beamish Maiden Aunt of American Letters,' " rather than the worldy and witty figure her friends knew her to be. In seeking to replace the maiden aunt cliche with a more realistic portrait of the writer, Marrs gives careful attention to Welty's intense and extended relationships with two men: John Robinson, with whom, in the eyes of some, marriage seemed a possibility; and Kenneth Millar, who wrote detective fiction under the name Ross Macdonald. Robinson's homosexual impulses won out; Marrs quotes him as saying he loved Welty too much to marry her. Millar, who was already married, saw Welty only a few times (when she was in her 60s) before he became a victim of Alzheimer's disease, but their correspondence is charged with deep feeling on both sides.

Strongly evident throughout Welty's life are her friendships with all sorts of people, from the local Mississippians with whom she grew up, to Northern literary folk like her beloved agent, Diarmuid Russell, and her New Yorker editor, William Maxwell, to fellow writers like Katherine Anne Porter (who gave her an initial boost in a preface to Welty's first collection of stories), Elizabeth Bowen and V.S. Pritchett. Anyone who had the privilege of encountering her (I did twice when she visited Massachusetts) knew how unforgettably vivid a presence, and a vividly humorous presence, she was.

Marrs, who teaches writing and literature at Millsaps College in Jackson, Miss., Welty's hometown, met the writer in 1983 and kept in close touch with her for the remaining 18 years of her life. Three years ago she published a book about Welty's fiction ("One Writer's Imagination"), and her biography eschews any detailed analysis of that fiction. Instead Marrs takes us through, in greater detail than anyone has done before, Welty's schooling at Jackson's Central High School and her two years at the Mississippi State College for Women, then her more focused study of literature at the University of Wisconsin, where she received her bachelor of arts degree. There followed (oddly, it may seem) a year studying advertising at Columbia University's School of Business, the most significant part of which must have been her exploration of theater and other New York cultural events.

Then came a return to Jackson, freelance writing of various sorts and, most interestingly, her travels about Mississippi during the Depression, when she worked for the Works Progress Administration and took the photographs of people and places that would eventually be gathered into the handsome book "Eudora Welty: Photographs" (1989).

The latter years of the 1930s were brilliantly productive ones, as she published her first story, "Death of a Traveling Salesman," followed by others (many in the Southern Review) that would make up her first volume, "A Curtain of Green" (1941). These include such diverse productions as the beautiful title story, the comic grotesqueries of highly anthologized ones like "Petrified Man" and "Why I Live at the P.O.," and the original "Powerhouse," her homage to Fats Waller. In one of the earliest stories, "A Memory," a young woman confesses that, "To watch everything about me I regarded grimly and possessively as a need," an activity that can lead to terror--to "a vision of abandonment and wildness which tore my heart with a kind of sorrow." This early declaration of the fiction writer's vision is one Welty never renounced, and it gives, even in the stories most full of idiomatic comedy, a hint of something deeper, of life as (to quote Alexander Pope) "a long, exact, and serious comedy."

In her introduction to "A Curtain of Green," Porter, while full of praise for Welty as a story writer, suggested she might not be capable of writing a novel, adding that there was no reason why she should do so. Porter may have been projecting a bit, given her own years of struggle to write "Ship of Fools," a large vessel that quickly sank; and indeed, Welty went on to publish five novels. But only the last of them, "The Optimist's Daughter" (1972), which was also her last completed work of fiction, can be read with sustained interest and pleasure. Like Porter, and like Flannery O'Connor, she excelled in the shorter flight--although some of those flights do go on for 60 pages or more, as in Porter's "Noon Wine" or O'Connor's great "The Displaced Person." In Welty's case, her single finest achievement, in this reader's judgment, is the 75-page "June Recital," from "The Golden Apples" (1949), her collection of related stories focused on a mythical Mississippi town.

With its shifting narration and its blend of tragicomedy, "June Recital" is too complex and various to describe here, but in its conclusion, an old, now-deranged piano teacher, Miss Eckhart, and her once-prize pupil, Virgie Rainey, confront and do not speak to one another. It is an occasion for Cassie Morrison, watching from her bedroom window and surely a Welty surrogate, to understand that the two women "were human beings terribly at large, roaming on the face of the earth . . . like lost beasts." As Cassie falls asleep, a line from Yeats' early poem "The Song of Wandering Aengus" (a poem Welty loved and from which she took the golden apples of her collection's title) surfaces in her mind: "Because a fire was in my head." The extraordinarily moving conclusion to "June Recital" serves to distinguish Welty from the hard-nosed, sometimes cruel though very funny satire of O'Connor, in that Welty's sentences aspire, for want of a better word, to poetry. She is always, at her best, a difficult writer, because she perpetually sought to find language extravagant enough to express her visions of abandonment and wildness.

Marrs is concerned to defend her subject from a charge by Price that in the last three or more decades of her life, Welty was "emotionally and physically . . . gravely deprived," and that her inability to write fiction during those years was a consequence of that deprivation. By way of answer, Marrs points to Welty's continuing, outgoing response to friends and to the natural world. There is no question that the "arduous, nomadic routine" of her "incessant trips" had much to do with keeping things in motion when sitting at the desk and writing no longer seemed to work. She never, it seems, turned down any invitation; notably, she received 39 honorary degrees from academic institutions.

In the 1970s she wrote draft after draft of what was to be, in Marrs' words, "a long story about an interracial rape in the contemporary South." It was never completed. One of the last two stories she did finish was "Where Is the Voice Coming From?" Written after the murder of Medgar Evers, it elicited from O'Connor, who liked Welty as a person but disliked the story, the remark (not mentioned by Marrs), "The topical is poison."

Certainly for a writer as visionary about the poetry of human wanderings as Eudora Welty, the contemporary, the "topical," would have been a drag and a hindrance on her more inward expressive impulses. In this she is like the young Cassie Morrison at the end of "June Recital," who "did not see except in dreams that a face looked in; that it was the grave, unappeased, and radiant face, once more and always, the face that was in the poem."

August 14, 2005
'Eudora Welty': Not Just at the P.O.
By FRANCINE PROSE
LIKE many readers, I'd always imagined Eudora Welty as a bit like Emily Dickinson with excellent Southern manners, or perhaps a more robust, less God-haunted Flannery O'Connor -- one of those stay-at-home prodigies who somehow acquire an intimate knowledge of human experience without venturing far beyond the garden gate. I'd pictured Welty in her hometown of Jackson, Miss., typing her stories and novels, tending her roses, seeing friends and curating treasured family photos. So I'm one of those for whom Suzanne Marrs's ''Eudora Welty'' is most useful for its corrective portrait of a woman who was anything but reclusive -- an avid traveler who enjoyed an extensive network of literary friendships and led a romantic life as unconventional and mysterious as those of the quietly desperate men and women in her fiction.
Welty was famously reluctant to have her biography written, and her unease could hardly have been assuaged when Ann Waldron's 1998 study, ''Eudora,'' presented her, in Marrs's estimation, as an ''ugly duckling.'' But having known Welty since 1983, Marrs -- a professor of English at Millsaps College in Jackson and the author of a critical study of Welty's work -- received not only her friend's permission but access to a large collection of her letters and manuscripts. Only the family correspondence, sealed until 20 years after Welty's death (in 2001), remained off limits.
The result is a book suffused with the respect you can imagine feeling for a charming, elderly Southern lady who has invited you in for iced tea and egg-salad sandwiches -- and who happens to be a genius. Given how often biographies make us wonder why their authors chose to spend years exposing the despicable secrets of such apparently vile subjects, Marrs's admiration and tact are at once appropriate and welcome.
No one could have written a more eloquent account of her early years than Welty did in ''One Writer's Beginnings.'' Marrs quotes liberally from Welty's own descriptions of a happy childhood that began in 1909 when she was born to loving parents who encouraged her interest in reading, photography and travel. More reluctantly, they permitted her to leave home to be educated -- first at the Mississippi State College for Women, then at the University of Wisconsin and finally at Columbia. Like her subject, Marrs understands that character is ultimately unfathomable and wisely makes no attempt to explain how, by the tender age of 22, a well-brought-up Mississippi girl found the intellectual confidence and flat-out nerve to send Virginia Woolf a fan letter expressing her affection for ''To the Lighthouse'' while criticizing the ''lesser surges of inspiration'' responsible for ''The Waves.''
Welty's career would seem to prove that an artist can thrive without benefit of poverty, obscurity and neglect. Her talent was recognized early: she was widely published by the 1930's, when she had begun to receive the first of many awards and prizes. (A separate appendix lists her honorary degrees.) Along the way, she was guided by her beloved agent, Diarmuid Russell, and by a host of close friends and more distant admirers, including Katherine Anne Porter, Elizabeth Bowen, Reynolds Price, William Maxwell, E. M. Forster and Jean Stafford. Even Henry Miller visited her in Jackson, where his suggestion that she supplement her income with a foray into pornography offended Eudora's mother. Welty spent long periods in New York City, which she loved, and where, in 1944, she worked as a copy editor and reviewer at The New York Times Book Review. On visits to, and in the company of, friends, she toured Europe and Mexico, and traveled throughout the United States.
But no life is immune from suffering, and Welty endured a series of misfortunes with stoicism and forbearance. In her memoir, she describes witnessing her father's harrowing death during a blood transfusion as her mother lay beside him, a tube ''simply run from her arm to his.'' Later, Welty would brave her mother's long, difficult decline, outlive both her brothers and many of her dearest friends, and -- for the last decades of her life -- struggle to keep up her writing.
Though she seems to have had an immense talent for friendship, Welty was less successful in her choice of suitable love objects. With compassion and without sensationalism, Marrs describes Welty's decade-long involvement with John Robinson, a relationship complicated by the fact that Robinson was homosexual. Eudora's other great passion was for Kenneth Millar (better known as the mystery novelist Ross Macdonald), another literary admirer with whom she corresponded and whom she eventually met, by accident, when both were staying at the Algonquin Hotel in 1971. Millar lived in Santa Barbara and was married to the writer Margaret Millar, who was deeply jealous of Welty and delighted in publicly berating her husband. Welty and Millar's somewhat unusual affair was largely epistolary, punctuated by intense meetings. As Marrs reports, it's unclear whether the romance was ever consummated. Still, there's no doubting the ardor of their connection. ''You love Eudora as a friend,'' Millar told Reynolds Price. ''I love her as a woman.''
Once more, Welty would outlive someone she deeply cared for. Millar died of Alzheimer's disease in 1983.
Marrs writes diplomatically about Welty's ambivalence toward her native state, for which she felt great fondness even as she deplored its prevailing views on race and segregation. At moments, however, Marrs seems a bit eager to gloss over acts that may strike the reader as failures of nerve -- Welty's refusal, for example, to be interviewed on television by Ralph Ellison because she feared that appearing with an African-American writer might cause problems for her ailing mother in Mississippi.
The book's last 200 pages are rather a slog, partly because Welty was almost constantly traveling, lecturing and receiving awards and because Marrs seems to feel duty-bound to apprise us of each public appearance:
''On April 16, Eudora made a quick trip to Memphis so that she and historian Joel Williamson might present a program together at Rhodes College. Two days later she set out for New York. There she read at the 92nd Street Y, home of the Poetry Center, and visited with friends. She broke her stay in New York briefly, so that as Princeton University's first Chauncey Belknap Distinguished Visitor in the Humanities she might read for a large audience. . . . Then, on April 29, she flew south for an engagement at Agnes Scott College.''
IN spots, the reader may wish that Marrs had allowed herself (and us) the more merciful option of a rapid summary. Surely, the space spent on all that detail might have been more profitably employed asking questions the book leaves unaddressed. Why did the myth of Welty as the ''perfect lady -- a nearly Petrified Woman'' persist? Why did her public need to imagine her removed from the messy arena of human emotion, love and sex, grief and guilt? And every so often, when Marrs quotes from another source -- like Anne Tyler's vivid, incisive portrait of Welty -- you're acutely aware of the vitality that's missing from this book's perfectly clear and adequate but somewhat arid prose.
Regardless of its longueurs, however, ''Eudora Welty'' belongs on the shelf beside its subject's own work. Neither hagiography nor pathography, it is, you feel, the thoroughly respectful and straightforward biography its honest, modest, intensely private subject would have wanted.
Francine Prose's most recent novel is ''A Changed Man.'' Her biography of Caravaggio will be published in October.

Sunday, August 14, 2005
Triumphant Vulnerability
The Passions of Eudora Welty
By Jonathan Yardley

EUDORA WELTY
A Biography
By Suzanne Marrs
Harcourt. 652 pp.
Eudora Welty is one of the most interesting and appealing figures in 20th-century American literature, and one of the most enigmatic. She fits in no convenient literary pigeonhole, and a mere four years after her death her literary legacy is not easily assessed. Between 1941 (A Curtain of Green) and 1984 (One Writer's Beginnings), she published many short stories of indisputable brilliance -- among them "Why I Live at the P.O.," "A Worn Path" and "The Wide Net" -- as well as five engaging if somewhat less successful novels, a collection of excellent essays and reviews and a volume of photographs of her native Mississippi. It is an admirable life's work, yet precisely where to put it in the galaxy of American letters is something of a mystery.
This is largely because, in her work as in her life, Welty was never quite what she seemed to be. She was born in Jackson, Miss. in 1909, lived there most of her life and set most of her writing there, but she did not possess the visceral Southern-ness of William Faulkner or Flannery O'Connor; her parents had come to Mississippi from Ohio and West Virginia, and they bequeathed her an outsider's perspective. Her writing was often funny and -- no other word will do -- charming, yet there was a toughness at its core that readers (and critics) often missed; her inquiries into human relations and the human heart were never touched by sentimentality. She was a leading figure in a group of writers who happened to be Southerners and women, but she was no more a "Southern woman writer" than O'Connor was, and she took offense (as O'Connor did) when anyone suggested that she was.
Like many other writers, she was intensely private yet receptive to publicity and flattery. Much of her personal life was and seems likely to remain a secret to all except those directly involved in it, virtually all of whom are now dead. This is especially true of her amatory and sexual existence, about which up to now there has been little more than rumor, including the whispers of lesbianism that a lifelong single woman inevitably inspires. A previous biography, Ann Waldron's unauthorized and surprisingly mean-spirited Eudora (1988), did nothing to silence the whispers and made a point of Welty's homely appearance, so it is useful to have Suzanne Marrs's calmer and vastly more detailed account of this side of Welty's life, though certainly it is worth asking what purposes other than those of the higher gossip are served by such inquiries into the life of a person whose only real claim on our attention is what she wrote.
Precisely why this fiercely private person was susceptible to flattery and allowed an entourage to accumulate around her is yet another of the mysteries Welty presents. She acquired honorary degrees the way Imelda Marcos acquired shoes -- the ever-diligent Marrs lists all 39 of them -- and this wasn't because she was a genteel Southern lady who couldn't say no; she had a healthy ego and was happy to have it reinforced by institutions and people whose reputations and motives suited her. Her retinue included many writers, mostly younger and less gifted than she; a number of these, including one man she seems genuinely to have loved, were homosexual, though what (if anything) this means is far from clear. Later on this retinue was supplemented by a gang of academics, among whom Marrs -- who teaches English at Millsaps College in Welty's hometown of Jackson -- appears to be the most assiduous, territorial and tenacious.
Certainly she has treated Welty to a biography in what now passes for the grand academic manner. With nearly 600 pages of text and the usual additional pages of appendices, notes and other apparatus, she has given herself enough room to cram in every little fact her diligent researches unearthed. Here is (I promise) a typical passage:
"Freed from company, Eudora spent Christmas and New Year's with family and friends, but by mid-January 1953 she had returned for another stay in New York. . . . She took Elizabeth [Bowen] to a party where Anne Lindbergh, Robert Penn Warren and Warren's wife, the novelist Eleanor Clark, were in attendance, and Bowen took Eudora to PEN cocktail parties and Knopf events. In February, settled in a sublet, Eudora began to feel as if New York were home. She attended many more Broadway shows than short trips permitted. She saw Danny Kaye four or five times, loved Misalliance and . . . Wonderful Town , but advised Frank Lyell to avoid The Crucible . And Eudora enjoyed the domestic routines of apartment life in Manhattan. As she told Frank, 'My apartment worked out fine -- wished you'd been up there so you could have come to eat with me -- twice I cooked dinner, for Dolly and Mary Lou once, and for the Russells and Charles & Mary Poore once -- it had two bedrooms, so Elizabeth was able to stay with me a few nights -- I saw her off at Idlewild the Tuesday before I left Friday -- she flew back."
Standing alone, that paragraph is not without its uses: It tells us that Welty loved New York, was outgoing and sociable, enjoyed the theater but not Arthur Miller's bloated "The Crucible," and took pleasure in cooking for friends. The problem, though, is that this is but one paragraph among hundreds upon hundreds, all of them imparting information of a similar character. Granted access to Welty's abundant correspondence and other documents, Marrs has succumbed to one of the biographer's most compelling occupational temptations: She has fallen in love with her research, with the result that she is unable to discriminate between what matters and what doesn't, what is revealing and what is extraneous. The result is a book that will appeal mainly to lovers of marginal literary gossip.
This is a pity not merely because the reader is left to slog through so much trivia but also because Marrs, who attached herself to Welty for the last two decades of the author's life, has some perceptive and interesting things to say about her. Unlike some in Welty's entourage, she is an admirer but not an idolater. "She was not the contentedly cloistered 'Miss Eudora' in whom so many believed or wanted to believe," Marrs writes, "but was someone far more passionate and compelling: a woman and a writer with a 'triumphant vulnerability . . . to this mortal world.' " That vulnerability manifested itself in the grief and dismay inflicted upon her by losses and disruptions during her 92 years: the death of her beloved father and, later, her equally beloved brother; the slow dissolution of the love between her and John Robinson, whom she had known since high school and who eventually acknowledged his homosexuality; her failure, with Robinson or anyone else, to marry; her disappointment, which deepened into anger, at the intransigence and violence with which her fellow white Mississippians met the challenge of the black civil-rights movement.
Though she was cheerful by temperament and inclination, Welty did not have an easy life -- on top of everything else, she suffered occasionally from writer's block and often worried about money -- and the pain it dealt her wasn't always easy to bear. But as Marrs correctly surmises, she knew how to cope with it: "Marriage was not to be hers, but the love of writing continued to be a source of strength, a way of transforming and overcoming disappointments, however severe." It wasn't that writing was a form of therapy for her (though it may have had incidental therapeutic effects) but that she was able to transform private experience and emotion into words, into stories that seemed unrelated to her life yet drew directly and indirectly upon it.
Throughout her life Welty insisted, as she put it in her essay "Must the Novelist Crusade?," that fiction "has, and must keep, a private address." She meant that with all her heart, but, a foolish consistency being the hobgoblin of little minds, she ignored her own counsel when the spirit, not to mention public events, moved her. Two of her most famous short stories, indeed the last two stories she published, "Where is the Voice Coming From?" (1963) and "The Demonstrators" (1966), are self-evidently political, drawing upon her outrage over racism in Mississippi. Not surprisingly, these stories, though not without power, are among her least successful; when she said that politics and fiction don't, or shouldn't, mix, she was right.
That Welty published no more short stories between 1966 and her death in 2001 is yet another of her mysteries, given that in those years she published two novels, Losing Battles and the remarkable The Optimist's Daughter , as well as her deservedly popular memoir One Writer's Beginnings . During these years she seems to have been more occupied with travel, a busy social life, raking in all those honorary degrees (five in 1980 alone!), and becoming something of a celebrity. Though this was the least productive period of her life, it is the one to which Marrs gives greatest attention, presumably because her research, as well as her own encounters with Welty between 1983 and 2001, yielded the most raw material. The result is 250 pages of travelogue, social calendar and occasional speculation about the causes of Welty's creative drought. Some of this is interesting, but mostly one lurches through this endless procession of trivia wishing that Marrs had exercised her blue pencil, or delete key, more often, and given proper perspective to the arc of Welty's life. ·

August 14, 2005
Southern star
An ambitious look at literary luminary Eudora Welty
Eudora Welty: A Biography
By Suzanne Marrs
Harcourt, 652 pp.,
A consummate stylist, Eudora Welty was a tremendous force in 20th-century literature. She approached fiction with an astonishingly fresh eye to form and with an exacting ear for language (particularly for dialect) and with a passion to explore far-ranging subject matter -- from high comedy to disturbingly tragic explorations of racial conflict. She is best remembered for her short stories, but her scope as a writer and artist extended well beyond to novels, nonfiction collections, and two volumes of photography.
Much of Welty's fiction is based in the Deep South, often in and around the outskirts of her hometown of Jackson, Miss., where she lived for most of her 92 years. Though Welty traveled extensively, with frequent visits to New York -- including a stint at The New York Times Book Review as a staff member in 1944 -- and Washington, D.C., through her appointment to the board of the National Council on the Arts, it was in Jackson where she found solace and inspiration and was at her most productive.
For much of her life Welty opposed anyone's attempt to write her biography. A deeply private individual, she resisted having her personal life probed, dreading the imposition on her friends and close family in particular. Further, she held strongly to the belief that her work should be the primary source for uncovering any personal truths regarding her motivation. In her lectures and essays, many of which were later collected in ''The Eye of the Story" and her best-selling ''One Writer's Beginnings," she would reflect more openly on personal memories and events that had in fact shaped much of her fiction. It was at the request of her close friend Suzanne Marrs in 1998 that Welty finally relented. Though writer Ann Waldron chose to go ahead with an unauthorized biography, ''Eudora," published that same year, Marrs, the author of ''One Writer's Imagination: The Fiction of Eudora Welty," would be the first writer granted access to Welty's extensive personal correspondence and to interviews with remaining family members and more recent friends such as Reynolds Price. Welty's one stipulation was that family letters be excluded, her will requiring that these remain sealed for 20 years after her death.
In her introduction, Marrs notes that ''One Writer's Beginnings thus left a vast territory for prospective biographers to explore, and it simultaneously helped to create a myth they might seek to debunk." She further asserts: ''I attempt to present Eudora Welty's life as fully as possible by allowing many voices to guide me . . . the voices of individuals who knew her not as a marble statue, but as a living, breathing, changing, developing, witty, sensitive, and complicated personality." Ultimately Marrs promises more than she can deliver.
Marrs's strength is in literary analysis, evidenced in her insightful exegesis of Welty's major works and her tracing of Welty's writing career: the relative ease with which she met with early publication and success, later offset by her struggles in completing her lengthy novel, ''Losing Battles," 10 years in the making, a struggle that evolves into one of the more absorbing narrative threads in her biography and foreshadows Welty's difficulties in later years completing any work of fiction. Paralleling these struggles is the series of disappointments that afflicted Welty's private life -- her long unrequited love for John Robinson, a less accomplished writer who was slowly coming to grips with his attraction to men, and, several years later, a relationship with Kenneth Millar (a.k.a. detective novelist Ross Macdonald), her soul mate but also a married man, eventually lost to her through Alzheimer's and death.
And then there are the many other losses, the untimely deaths of her two brothers and, over time, of several close friends including writers Elizabeth Bowen and Katherine Anne Porter, as well as her agent and tireless champion of her fiction for over 30 years, Diarmuid Russell. But most significant was the loss of her mother, Chestina. Though she was her daughter's closest friend and companion throughout much of her life, their relationship would be Welty's most combative and demanding.
Struggles and loss aside, Marrs proves a less assured and far less balanced biographer in relating more complex dimensions of Welty's social self. In her own attempt to debunk the myth of Welty as the awkwardly shy small-town writer, she takes great pains to reveal a more worldly Eudora. Though she provides exhaustive accounts of her travels and social engagements (and considerable name-dropping) she fails to draw sufficient anecdotal detail to make these experiences meaningful for the reader. Apart from a few exceptions, many of Welty's more noteworthy friends such as William Faulkner or the formidable Porter are at best only vaguely portrayed, never quite coming to life on the page. In approaching Welty's life with a high degree of reverence, Marrs has drawn heavily on the writer's letters, but you don't get the sense that Marrs interviewed a great number of people. Are we truly to believe that this woman got through her 92 years without incurring any significant animosity or rivals? And in mingling with so many of the century's more provocative players, what more might these encounters have revealed about Welty?
A suggestive example is an evening at the Bolshoi Ballet, with an ebullient Welty sitting in a private box with New York dance notables Lincoln Kirstein, founder of the New York City Ballet, and Martha Graham:
'' 'It was of course gala -- and I was the only one in the party who had a good time! Madge E. said ''a crashing bore!" Lincoln K. went home before waiting for the finale -- Martha said Ulanova was ''a great, great artist" but the ballet was nothing.' Unlike the other guests, Eudora was transported. 'Ulanova was magical and quite apart from anything, either on stage or on earth.' " Yes, the dance was swell, but what more did she and Martha Graham, two icons in their fields, have to talk about?
Chris Navratil is a freelance writer living in Oakland. He has edited two literary anthologies, ''In the House of Night" and ''Man of My Dreams." <![if !vml]>
<![endif]>
Los Angeles Times
August 21, 2005

Eudora Welty, without the spinster clichés
Suzanne Marrs' biography sheds new light on the life and loves of a Southern writer vividly engaged with the world.
By Tom Nolan


Eudora Welty: A Biography
Suzanne Marrs
Harcourt: 652 pp.,

Eudora Welty: The Contemporary Reviews
Edited by Pearl McHaney
Cambridge University Press: 394 pp.,

EUDORA WELTY was, toward the end of the 20th century, arguably the most revered and the least known of American authors: revered for her lifetime oeuvre of much-honored fiction and a bestselling memoir (the classic "One Writer's Beginnings"); least known because she so guarded her privacy and refused to discuss her personal life with interviewers.

Not that some didn't think they knew her. A clichéd picture of Welty, fostered by a sketchy 1998 biography, depicted the writer as a sort of compensating wallflower, a sad spinster burdened by family ties and hindered by regional prejudice.

The inadequacy of that caricature is evident now with the publication of this richly researched, absorbing, serenely written and definitive Eudora Welty biography.

Drawing on a wealth of posthumously available archival material, Suzanne Marrs, a scholar who was friends with Welty, gives us a detailed portrait of an author and a woman much more vital and adventurous than even her most sympathetic readers may have imagined.

Yes, "Miss Eudora" lived virtually all her life in Jackson, Miss. But she spent weeks, months and years traveling to and working in places as diverse as New York, California, Canada, Mexico, England, Ireland and Italy.

Yes, Welty, whose first published story saw print in 1936 and who died in 2001 at age 92, wrote in and largely about the American South, where she was admired by such colleagues as William Faulkner, Katherine Anne Porter, Robert Penn Warren, Walker Percy, Reynolds Price and Shelby Foote. But she also was seen as a peer by such non-Southern authors as Elizabeth Bowen, V.S. Pritchett, Henry Green, Lord Dunsany, Ford Madox Ford, S.J. Perelman and (brace yourself) Henry Miller.

And, yes, Welty stayed single her whole life. But (as Marrs documents through an abundance of never-before-published correspondence) she had two intense, long-lasting and emotional relationships with talented and devoted men.

In the 1930s and '40s, she cared deeply for an apprentice writer named John Robinson. When, in 1951, he began living with another man, Welty's relationship with Robinson modulated into a lifelong friendship.

Then, in the 1970s and '80s, Welty shared, through letters and occasional visits, a deep emotional union with Santa Barbara author Ross Macdonald (real name, Kenneth Millar) — "an opening of the heart," he called it — that affected her life and even her art in crucial ways.

The strong affection between Welty and the married Millar did not express itself in a physical affair, guesses the refreshingly judicious Marrs: "Given Ken's code of fidelity to his wife [author Margaret Millar], it seems unlikely … he had asked Eudora to be less than saintly. And given Eudora's open, honest, and cautious nature, it seems equally unlikely that she would have precipitously begun a secret liaison. It seems quite likely, however, that Eudora and Ken's relationship had taken on a romantic, though not a sexual, dimension."

It was Welty's nature all her life, it seems, to be at once a romantic and yet a purposely isolated figure. Even as she partook fully of the cultural and social life in different places over the span of nearly a century — photographing black and white Mississippians during the Depression, going to Harlem nightclubs and Broadway plays in the 1930s, working at the New York Times Book Review in the 1940s, visiting the White House in the 1970s and '80s to be honored by three consecutive presidents — she always stood a bit apart, watching in astonished wonder and exercising an imaginative intuition that sometimes seemed almost psychic.

Those complementary gifts for isolation and empathy fueled her art, resulting in stories (photographs too) that could seem both naturalistic and mystical (such as "A Worn Path"), gothic and comic ("Petrified Man"), heartbreaking and consoling ("Death of a Traveling Salesman").

Marrs, who has written in depth about Welty's work elsewhere, especially in her 2002 study "One Writer's Imagination," concentrates in this lengthy biography on the particulars of the author's personal life, but a fascinating view of Welty's career is provided by another new and essential book: "Eudora Welty: The Contemporary Reviews," a collection edited by Pearl McHaney (also a Welty scholar) of about 200 critiques and articles printed in American newspapers, magazines and journals from 1941 to 2000. (Included is a 1998 piece by this reviewer.)

Welty attracted world-class critics. Among those who analyzed and mostly appreciated her highly individual work, from the 1940s right on into a new millennium, were Malcolm Cowley, Joyce Carol Oates and Carol Shields.

Among the pleasures afforded by the generations-spanning "Contemporary Reviews" is having the Manhattanite Diana Trilling glance askance in 1946 at Welty's Southern vision ("I find it difficult to determine how much of my distaste for Eudora Welty's new book, 'Delta Wedding,' is dislike of its literary manner and how much is resistance to the culture out of which it grows and which it describes so fondly") countered in time by New Yorker Gary Giddins' 1984 celebration ("The 'exacerbation of poeticism' that Diana Trilling found so objectionable in the 1940s is in large degree the lifeblood of Welty's writing").

The previously concealed poeticism of Welty's personal life is, of course, Marrs' concern. "Eudora Welty: A Biography" contains many delights and surprises.

Those who assumed that the author of such celebrations of Southern ways and characters as "The Ponder Heart," "Delta Wedding" and "The Optimist's Daughter" viewed her state's racially repressive politics with ignorance or equanimity will be enlightened by accounts of her anti-establishment comments (private and locally published) and actions (appearing, for instance, at integrated college events) during the years of the civil rights struggles.

Readers of "One Writer's Beginnings," that loving paean to the family that raised her, will perhaps be startled by the accounts given of Welty's difficult years providing diligent care to a querulous and demanding mother — years during which Welty's creative output was greatly curtailed.

The greatest revelation, for all but a handful of her closest friends, will be the written proof of the extent and depth of Welty's friendship with Millar.

The two met after the deaths of Welty's mother and Millar's only child, and each found in the other a responsive and compatible spirit. Welty turned more and more to the taciturn but eloquent Millar as a loving confidant whose sensibility she treasured and whose counsel she valued.

In 1973, Millar wrote Welty: "I don't know of anyone who has given more than you have to other people, or has more love resurging back to her ….[Y]ou've had long joyful seasons — you've left a full record of them; you're the most irrepressibly joyous person I know …. "

After Millar prompted Welty to read a book on Ford Madox Ford by Millar's friend Richard Lid, Welty told Millar how Ford had tried, out of the blue and just before his death, to find her a publisher. Millar experienced an uncanny resonance: "When I got your letter today, something went through me like a vibration of light, as if I had had a responsive echo from a distant star. As if a half-imagined relationship to the great past had come real in my life before my life ended …. I sometimes think, don't you, that these musical and moral recurrences are almost the whole meaning of life and art …. "

Welty concurred, with passion: "I believe in it, and I trust it too and treasure it above everything, the personal, the personal, the personal! I put my faith in it not only as the source, the ground of meaning in art, in life, but as the meaning itself."

Around 1980, Millar began showing symptoms of what would be diagnosed as Alzheimer's disease. The more his condition worsened, the more open Welty was in stating her ardor. "You're dear in every way to me," she wrote him at Christmas of 1980, "and I think of you in such concern and love."

In the spring of 1982, after he had ceased being able to answer or even read letters, she wrote him: "Dear Ken, I have all your letters to keep me company. Every day of my life I think of you with love." Worry over Millar both prompted her to try to complete new fiction and prevented her from doing so. "It is on my mind all the time," she confessed to Reynolds Price. "He doesn't write or read — really unbearable."

After seeing Millar one last time in Santa Barbara, in late 1982, with him adrift but still able to communicate with her in a manner she found meaningful, and after his death in 1983, Welty worked on a story about him and her (and Margaret Millar) — a tale she "could not and would not" finish.

"So painful was the story to write," Marrs notes in a startling perception, "that it exists in a most fragmented state, almost an enactment of Alzheimer's itself, with some scenes written by hand on envelopes or bank-deposit slips, with bits of dialogue or description on partial pages of paper."

In one fragment, written in the first person, Welty's female narrator describes a scene of wordless communion with her memory-impaired beloved: "I went forward to my knees, put my head down on his pillow, touching him … I was as still as he, as if some safety might be discovered to run back and forth between our heads, like words, more urgent than words between our skulls. As if we could tender our foreheads from bud and budded, to each other, like deers unseen. This was my own momentary dream."

Later, the woman reflects on what she has had and not had in this chaste but loving friendship: "I think that I was simply afraid of great joy …. Does anyone know how to love?"

And in a final extraordinary fragment, this character returns to her hometown, where the disorientation she experiences driving its rerouted streets becomes an epiphany of identification with her soul mate and his evaporating mind, "as if we had clasped each other one last time. I felt a surging comfort of not knowing where I lived, the loss of any certainty — almost blindness itself — this was all nearness to him … I treasured that …. Anything, anything can affirm love. And I am seizing it."

That astonishing urge to seize what joy the world presented made Welty's whole life, with its frustrations and omissions, not sad or even bittersweet but a quiet triumph. In chronicling that life so thoroughly and sympathetically, Suzanne Marrs has written an admirable, engrossing and gently gripping biography fully worthy of its remarkable subject.

Tom Nolan is the author of "Ross Macdonald: A Biography" and editor of "The Couple Next Door: Collected Short Mysteries" by Margaret Millar.
The Seattle Times
Friday, August 19, 2005
Eudora Welty: Pretty lively for a "maiden aunt"
By Michael Upchurch

"Eudora Welty: A Biography"
by Suzanne Marrs
Harcourt, 652 pp.
Consider the following images of the woman generally deemed to be the finest Southern short-story writer of the 20th century:
Eudora Welty nightclub-hopping until all hours in Paris and New York. Or paying visits to her "feather-boa-ed bootlegger" in her hometown, Jackson, Miss. Or enjoying nighttime skinny-dipping in a friend's swimming pool.
Eudora Welty, decades later, venturing off to see "A Hard Day's Night." Or writing to a friend to complain, "Oh, God! I had to meet Pres. Nixon!"
Eudora Welty, at age 70, visiting friends with whom she "danced and cavorted."
None of this quite tallies with the image the reading public had of Welty in her later years as "the Benign and Beamish Maiden Aunt of American Letters" (as her friend Reynolds Price tartly put it). For those who studied Welty's fiction closely — the jazzy "Powerhouse"; the hilarious "Why I Live at the P.O."; or such sensual, turbulent tales as "At the Landing" or "The Whole World Knows" — the "Maiden Aunt" image didn't make sense, either.
For that reason, Suzanne Marrs' "Eudora Welty: A Biography" is most welcome. It underscores the adventurous nature of Welty's life and notes the frustration she felt when her independent spirit was constrained by family duty. It draws plausible links between the dramas of her life and the vigor of her fiction.
It also makes clear that Welty's decision to stay in Jackson, Miss., even during its tensest racial conflicts, wasn't an act of complacency but one of endurance, during which she did what she could — while caring for her ailing mother — to help create a multiracial, liberal oasis in Jackson.
As for her being a "Maiden Aunt," it's clear that Welty (1909-2001) was the live-wire version — one who, as a friend noted, had a "striking ability to charm the opposite sex."
Certainly she was passionate in her feelings for fellow Jacksonian John Robinson, with whom she had an on-again, off-again involvement from 1937 to 1952 (he took years to come to terms with his homosexuality). Then there was Kenneth Millar (the real name of thriller-writer Ross Macdonald), with whom Welty had an intense long-distance affair punctuated with occasional visits in the flesh. Whether it was a sexual affair or not remains uncertain — but it was enough to trigger jealous reactions from Millar's wife.
Welty's attachment to Millar from their first meeting in 1971 until his death in 1983 isn't the only revelation that Marrs' book offers. She also gives details on what lay behind Welty's 30-year-long case of writer's block following her Pulitzer Prize for "The Optimist's Daughter" in 1972.
Marrs discloses there are manuscripts "never put into polished form," in which Welty tried to make fiction from her difficult years of caring for her dying mother, from her complicated romance with Millar (who died of Alzheimer's disease) and from the murder of a good friend in Jackson.
All dealt with grim subject matter. Yet the passages Marrs quotes from them seem sharp and animated. One reason they may have been left incomplete is that they took a step deeper into the despair evident in "The Optimist's Daughter," a book in which the smalltown Southern characters who inspired the buoyant satire and poignant drama of Welty's early fiction come in for a flatter, more impatient treatment.
Other factors obstructing Welty's writing efforts were declining health (especially arthritis in her hands) and a crazed itinerary of public appearances. Welty's endless travel proves an obstacle for Marrs, too, as she struggles to translate Welty's innumerable lecture gigs, award ceremonies and honorary-degree acceptances (39 of them!) into compelling narrative.
But the most urgent reason Welty may have had to put writing on the backburner was the keen sense of mortality that events imposed on her. Her father had died when she was 21; the rest of her immediate family — mother, two brothers — were gone by the time she was 56. The life-loving Welty cherished her friends and used lecture opportunities and fellowships to see as much of them as she could. Hence all the travel.
Marrs, a friend of Welty, had Welty's cooperation in writing this biography, including open access to her friends and most of her correspondence (letters between Welty and her mother are sealed until 2021). That makes the book a considerable improvement on Ann Waldron's unauthorized 1998 biography, in which Welty simply becomes opaque after 1970, for lack of access to documents and interviewees.
Still, this effort isn't entirely satisfying. All the facts seem to be here, but Marrs' prose can be lackluster, and she hasn't delivered the winnowed, elegant narrative that biographer Jeremy Treglown did in his lives of Henry Green and V.S. Pritchett (the two living writers Welty most admired, along with William Faulkner and Elizabeth Bowen).
Clearly there will be more to be said on Welty's life, once her correspondence with her mother is made public. In the meantime, Marrs' book gives us more than we've ever had, and tantalizes us with the news that there may be further Welty fiction to read, in however rough a form.
Michael Upchurch has been the Seattle Times book critic since 1998 and has also published four novels.
MercuryNews
Posted on Sun, Aug. 21, 2005
Letters give truer picture of Welty's world

By Charles Ealy

EUDORA WELTY: A Biography
By Suzanne Marrs
Harcourt, 652 pp.
In ``Eudora Welty: A Biography,'' Suzanne Marrs manages to put the life and work of one of the South's greatest writers in proper perspective, with the aid of numerous letters that are being made public for the first time. Those include many written to and by John Robinson, who was the great love of Welty's life from 1937 until 1952. (Her hopes for a sexual relationship ended when he moved to Italy to join his gay lover.)
The letters also shed light on her late-life romance with Kenneth Millar, the California detective novelist who wrote under the name Ross Macdonald. There is no evidence, at least in the letters, that Millar and Welty ever consummated their romance, but there are plenty of anecdotes about the resentment and suspicions of Millar's wife, Margaret, also a mystery writer.
These letters are crucial in combating the misperceptions created by Ann Waldron in the 1998 unauthorized biography ``Eudora.'' Waldron viewed Welty's supposed ugliness as the central motivating factor in the writer's life -- that the author wrote because she needed to find a means of acceptance.
Claudia Roth Pierpont, meanwhile, followed with a New Yorker article that depicted Welty as ``a perfect lady -- a nearly Petrified Woman,'' who was cowardly during the civil rights movement and wrote overly sentimental novels about the Southern past such as ``Delta Wedding.''
Both writers were seeking to find a new way to portray Welty, whose public image was formed in 1984 by ``One Writer's Beginnings,'' which described how, as Marrs puts it, ``her family, her community, her early reading, her youthful travels, her education, had shaped her career as a writer.'' But this account dealt only with Welty's childhood and avoided discussion of her adult life, her loves, her loneliness and her interest in liberal political causes.
As the new biography makes clear, Welty was neither consumed by concerns about her looks, as Waldron contended, nor petrified of upsetting Mississippi social decorum, as Pierpont argued. In countless instances, in both fiction and public life, Welty expressed horror about her state's virulent racism. In letters to newspapers, she pleaded for reasonableness and justice. And in her fiction, she treated black characters with respect, writing such classic stories as ``The Demonstrators,'' ``A Worn Path'' and ``Where Is This Voice Coming From?'' But she was never one to use fiction as a tool for crusading. Instead, she hoped to illuminate disturbing political developments by dealing with the private lives and the personal travails of her characters.
As one of her closest friends, Reynolds Price, put it, Welty, who was actually vibrant and worldly, was wrongly seen by some as ``the Benign and Beamish Maiden Aunt of American Letters.'' No one who reads the new biography by Marrs will come away with such silly notions about the real -- and beautiful -- Welty.
THE OREGONIAN
Sunday, August 21, 2005
Eudora Welty's astute, engaged mind dwelt inside 'sheltered life'
VERNON PETERSON
EUDORA WELTY: A BIOGRAPHY
Suzanne Marrs Harcourt, 672 pages
"When the rooster crowed, the moon had still not left the world but was going down on flushed cheek, one day short of the full. A long thin cloud crossed it slowly, drawing itself out like a name being called. The air changed, as if a mile or so away, a wooden door had swung open, and a smell, more of warmth than wet, from a river at lower stage, moved upward into the clay hills that stood in darkness."
Thus begins Eudora Welty's "Losing Battles," the stage set for a family reunion in Depression-era Mississippi, when four generations of storytellers gather to both affirm and invent a family history. It is a brilliant novel, funny and poignant by turns, told in a manner that transcends the Southern way of life Welty portrays. About two dozen characters come to life, each marked by a pattern of speech, role in the family tableau and unique way of thinking about the world, all united by the tender, earnest talk around the picnic tables lined end-to-end across the yard.
With "Losing Battles" and a huge handful of short stories, Welty claimed a spot next to Mark Twain in the American comic tradition. She's a fabulist of wild surprise. Part riotous realism, part exhilarating strangeness, her stories inhabit an extraordinary imaginative space. Page after page in a great Welty story -- "The Wide Net" and "Moon Lake" spring immediately to mind -- I'm always astonished that someone can imagine such stuff.
In "Eudora Welty: A Biography," Suzanne Marrs, an English professor who had almost daily contact with Welty during the last decade of her life, provides a thorough and sympathetic portrait of the writer, but acknowledges that biography alone cannot explain the mysterious strangeness at the core of Welty's stories.
Welty, who died in 2001 at the age of 92, was born in Jackson, Miss., where she was raised in a fairly conventional middle-class home. She tried her hand at advertising and photography briefly after college, and with help from a skillful editor and lifelong friend, Diarmuid Russell, the son of Irish poet George Russell ("AE"), she quickly established credentials as a short story writer and managed to make a living writing, reviewing and lecturing.
Welty was a tireless traveler but always returned to her home in Jackson. She never married, although she had a long, frustrating relationship with a man she had known since high school, who finally chose other men rather than her. When she claimed she led a sheltered life, she seemed to mean a protected center of loneliness, what she sometimes called "separateness," that nurtured some of her more serious stories, as well as her last novel, "The Optimist's Daughter," which won her the Pulitzer Prize for fiction in 1972.
Marrs counters the popular image of Welty as either a withdrawn ugly-duckling or a reserved "Southern lady" of quiet strength and inner beauty (neither view necessarily flattering) by showing that Welty was witty and engaging, politically astute and open and generous with family, friends and other writers, including diverse admirers such as Katherine Anne Porter, Richard Ford and TV commentator Roger Mudd.
Welty published no new fiction after 1972, but became a fixture on the academic conference circuit, receiving 39 honorary degrees on such occasions.
The singular surprise in Marrs' book is the story of Welty's extraordinary relationship with Kenneth Millar, best known as the author of detective novels under the pen name Ross Macdonald. Marrs quotes generously from their extensive correspondence, which began in 1970 and lasted until he succumbed to Alzheimer's disease and died in 1983. The two writers admired each other's work, and clearly loved each other, too, although it was an affair of the mind and heart only.
Millar gave Welty the idea of "confluence," the startling image she used in her memoir "One Writer's Beginnings," to describe the creative process. We experience confluence "when our separate journeys converge," Welty says. "Our living experience at those meeting points is one of the charged dramatic fields of fiction." And the "greatest confluence of all," the true source of storytelling, is the individual human memory, a "living thing" where "all that is remembered joins, and lives -- the old and the young, the past and the present, the living and the dead."
Vernon Peterson recently reviewed "The Devil's Teeth" by Susan Casey for The Oregonian.
Sunday, August 14, 2005
Eudora Welty: A Biography
By Suzanne Marrs. Harcourt, 672 pp., $28.
A Southern writer worked her way into America's soul
Pauline Mayer
Eudora Welty is most fa mous for her regional sto ries, which perfectly capture the rhythm and voices of small-town Mississippi life. She said she wrote them with her ears.
The writer had a great gift for camaraderie. A witty young woman, she acquired a sustaining circle of friends that expanded over the years to include such luminaries as Katherine Anne Porter, Reynolds Price, Irish poet Padraic Colum, Robert Penn Warren, Stephen Spender, Jim Lehrer and Anne Tyler.
Now one longtime friend, scholar Suzanne Marrs, has written the first authorized biography of Welty, who died in 2001 where she was born, in Jackson, Miss., at the age of 92. With access to all of the revered author's letters and archives, Marrs thoroughly refutes a prevailing image of Welty as a prim Southern lady.
<![if !vml]>
<![endif]>
In fact, even a haphazard sampling of Welty's fiction refutes that image. She wrote matter-of-factly about life's terrors and trials, including rape and murder. Most famously, she wrote stories centered on "the rituals of southern small-town life - its recitals, weddings, funerals." Many, such as "Why I Live at the P.O." or "The Ponder Heart," are laugh-aloud funny. One of her most anthologized pieces, "Petrified Man," is a hilarious depiction of a small-town beauty parlor where gossipy women brag about the men they manipulate.
Clearly, Marrs is a diligent scholar who relishes the unprecedented research material available to her. Occasionally, she overuses the research, inserting tedious lists of her subject's various encounters with people, places, museums and plays. But fortunately, most of this work is rich and meaningful, particularly in its ability to identify the life experiences that inspired Welty.
In 1936, for example, she worked for the Works Progress Administration. During her travels for the WPA in Mississippi, she heard to her horror "about a little Negro man in a carnival who was made to eat live chickens." He became the protagonist of "Keela, the Outcast Indian Maiden." In another tale a group of children follows an elderly man, imitating his comical gait, something Welty remembers with shame doing as a youngster.
Marrs also reveals that the author fell passionately in love twice. Her first love was John Robinson, a fellow writer. He loved her but loved men more and was painfully aware that his talents were inferior to Welty's. He could not submit her to a marriage in which he could not be sexually committed. It is a tribute to Welty's resilience that she and Robinson remained lifelong friends.
In 1970, Welty sent a fan letter to Kenneth Millar who wrote best-selling detective stories under the name of Ross Macdonald. He responded with a fan letter of his own. They fell passionately in love. Millar's wife was an abusive woman to whom he dutifully remained faithful. Millar and Welty rarely met but exchanged love letters for almost two decades. After Millar died, a victim of Alzheimer's, Welty could not complete any of the stories she started about their relationship.
Still, it is impossible to think of this woman as lonely. She spent time with adoring friends. She routinely gave charming television interviews and helpful lectures for aspiring authors. She relished her work - fiction, memoirs, generous introductions to friends' books, plus a stream of essays and reviews for major magazines. She continued the travels she began as a young woman, often adventuring overseas. An outspoken Democrat, she campaigned for Franklin Delano Roosevelt and Adlai Stevenson. She was showered with awards, the Pulitzer, the French Legion of Honor and many more. Only in the last three years of her life was she housebound and ailing.
By the end, honored for both her literary output and her generous spirit, Eudora Welty was probably the best loved writer in America. To read this biography is to understand why.
Mayer is a critic in Beverly Hills, Calif.
post-gazette

Pittsburgh Post-Gazette
Sunday, August 14, 2005
Biography a windy labor of love
By Elizabeth Bennett
"EUDORA WELTY: A BIOGRAPHY"
By Suzanne Marrs
Harcourt
The good news about this book is that Suzanne Marrs had access to a wealth of previously unpublished material about Eudora Welty, the beloved Southern novelist and short-story writer who died in 2001 at 92.
The bad news is that Marrs, a scholar and good friend of Welty, seems unable to leave anything out.
The result is an exhaustively researched biography that sometimes reads like a day-by-day account of Welty's life and may try the patience of even devoted fans.
There's no doubt that Marrs, a professor of English at Millsaps College in Jackson, Miss., is a Welty authority. They met in 1983, and Marrs has studied and taught Welty's work for decades. She also wrote a critical study of the Southern writer's work, "One Writer's Imagination," published in 2002.
There's no doubt, either, that a comprehensive biography of Welty is welcome. One of the most critically acclaimed writers of the 20th century, Welty is perhaps best known for her exquisitely crafted short stories, which are often humorous and employ an unexpected and striking use of words.
Much of her work probes a search for both separateness and the need for love. She won the 1973 Pulitzer Prize for fiction for her novel "The Optimist's Daughter," and she won numerous other honors and awards.
But she was always a very private person, refusing to talk about her personal life in interviews and resisting the efforts of would-be biographers. Her own 1984 book, "One Writer's Beginnings," was a biography of sorts, but it dealt mostly with how her early years shaped her, avoiding discussion of her adult life and loves.
To fill in what she perceived as a gap, Ann Waldron, a former book editor of the Houston Chronicle, wrote an unauthorized biography in 1998. While that book was a good introduction to Welty's work, it put so much emphasis on what Waldron considered Welty's homeliness that many critics dismissed it as mean-spirited.
Welty never read it, according to Marrs, because the elderly writer was having "serious memory problems" when it came out. That same year, Marrs received Welty's permission to write her own account of her friend's life.
What makes Marrs' biography worth reading -- and what Waldron didn't have access to -- are the letters.
The Eudora Welty we find is an independent, passionate, fascinating woman who lived and worked at various times in New York, San Francisco, Paris and London; who traveled and visited writer friends all over the world when she wasn't living at home in Jackson taking care of her mother; and who lectured, conducted writing seminars and continued to write into her 80s.
She exchanged many letters over the years with William Maxwell, the longtime fiction editor of The New Yorker, who published her stories and became a close friend. After reading Welty's 1949 novel "The Golden Apples," Maxwell wrote her:
"This is how one feels in the presence of a work of art."
Later, when she was in despair over Mississippi's racism problems and the Vietnam War, Maxwell invited her to "drop everything" and visit him and his wife in New York.
He promised that she could "settle down in the back room and let us hang garlands of love around your neck, day after day, until you are feeling yourself again."
Welty's own letters included here are mostly upbeat and full of the Southern small-town speech of an earlier era. After meeting William Faulkner and getting a tour of his home in Oxford, for instance, she wrote a friend that her fellow Mississippian was "besides being the greatest writer to me, an attractive, darling person."
In other letters, she also used the word "darling" to describe E.M. Forster, whose "A Passage to India" was one of her favorite books, and Robert Penn Warren, who helped launch her career.
Marrs also quotes extensively from Welty's letters to and from the two great loves of her life: hometown boy John Robinson, a frustrated writer who would break her heart by ending up living with another man, and Kenneth Millar, a mystery writer whose pen name was Ross Macdonald.
Millar was married, but he and Welty were longtime friends and possible lovers, and his letters to Welty are a clue to her sunny outlook and personality. "... you're the most irrepressibly joyous person I know," he once wrote her.
In her introduction, Marrs notes that she focuses on "Eudora the woman, describing her routines and her travels, her friendships and enmities, her encounters with love and death, her responses to war and social change. I attempt to show the people and events that helped to make her a writer."
Marrs handles all these issues well, for the most part. But her excessive attention to detail brings up the question: Should a biography be written by a good friend?
That said, Eudora Welty fans will still find much of interest in this book.
(Elizabeth Bennett, a freelance writer in Houston, interviewed Welty in her Jackson home in 1991. Her interview is included in "More Conversations with Eudora Welty," a book published by The University Press of Mississippi.)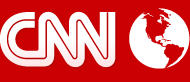 July 23, 2001
Author Eudora Welty dead at 92
JACKSON, Mississippi (CNN) -- Pulitzer Prize-winning author Eudora Welty died Monday, according to a spokeswoman at Baptist Medical Center in Jackson. She was 92.
Welty was pronounced dead at 12:25 p.m. of cardio-pulmonary failure linked to pneumonia, said hospital spokeswoman Ginger Coke.
Throughout a career that began with her first published story in 1936, Welty plumbed the intricacies and depths of relationships through carefully chosen prose intended to depict the lives and emotions of her characters. She won the 1973 Pulitzer Prize for fiction for her novel "The Optimist's Daughter."
"I'm not any kind of prophet, but I think it's in our nature to talk, to tell stories, appreciate stories," she said in a 1991 interview. "I think you write about whatever's current. ... They won't be the same kind of stories, but they'll be about human beings."
She was beloved by critics and fellow writers.
"She was extraordinary," author Elizabeth Hardwick told The Associated Press. "She had her own voice and her own tone and her own subject matter. There was no one quite like her in American literature."
Reflecting the South
Welty was born April 13, 1909, in Jackson, Mississippi, the daughter of an insurance executive. Many of her works reflect the life and manners of the people in her native southern United States.
She attended the Mississippi State College for Women -- now Mississippi University for Women -- and was graduated from the University of Wisconsin in 1929. She then attended the Columbia University School of Business for a short time before returning to Jackson in 1931.
During the Great Depression, Welty worked for the Works Progress Administration, writing articles and advertisements. An amateur photographer, she also took pictures of Mississippi life, some of which were published in the WPA's Guide to Mississippi. A collection of her photographs was published in 1989.
After publishing stories in a number of magazines, including the New Yorker and The Atlantic Monthly, Welty's publication of the story collection "A Curtain of Green" in 1941 brought her a widespread audience.
That volume contains two of her most anthologized stories -- "The Petrified Man" and "Why I Live at the P.O."
In 1942 her short novel "The Robber Bridegroom" was published, and in 1946 her first full-length novel was issued, "Delta Wedding."
Her later novels include "The Ponder Heart" (1954), "Losing Battles" (1970), and the Pulitzer Prize-winning "The Optimist's Daughter" (1972).
"The Wide Net and Other Stories" (1943), "The Golden Apples" (1949), and "The Bride of Innisfallen and Other Stories" (1955) are collections of short stories, and "The Eye of the Story" (1978) is a volume of essays. "The Collected Stories of Eudora Welty" was published in 1980.
One of her most popular books, "One Writer's Beginnings," was published in 1984. This autobiographical look at her life and work explored what Welty called her "sheltered life" in Jackson and how her early fiction grew out of it.

July 24, 2001
Eudora Welty, a Lyrical Master Of the Short Story, Is Dead at 92
By ALBIN KREBS

Correction Appended
Eudora Welty, whose evocative short stories, notable for their imagery, sharp dialogue and fierce wit, made her a revered figure in contemporary American letters, died yesterday at a hospital near her home in Jackson, Miss. She was 92.
She was plagued by health problems and had been confined for some time to her home, where she had lived since high school and where she wrote most of her stories, novels, essays, memoirs and book reviews.
As a short-story master, Miss Welty is often mentioned by critics in the same breath as Chekhov, but she was dismissed early in her career as a regionalist and did not earn widespread critical respect until she was no longer young. When recognition came, she accepted it with the ease, modesty and grace that had become her hallmarks.
She was awarded a Pulitzer Prize in 1973 for her novel ''The Optimist's Daughter.'' She also received the National Book Critics Circle Award, the American Book Award, several O. Henry Awards and the Gold Medal of the National Institute of Arts and Letters. She was inducted into the French Legion of Honor and received the Medal of Freedom in 1980, presented, she said happily, by ''one of my great Southern heroes, President Jimmy Carter.''
Late in 1998 Miss Welty said she was ''excited and delighted'' to learn that she had become the first living writer to be included in the prestigious Library of America series of collected works by United States literary giants. The library's break with its long tradition of choosing only dead authors for its series of definitive collections ushered Miss Welty into a pantheon that includes Mark Twain, Walt Whitman, Henry James, Edith Wharton, Willa Cather, Edgar Allan Poe and William Faulkner.
For decades she was pigeonholed by critics who placed her with Faulkner, Katherine Anne Porter, Flannery O'Connor and Carson McCullers as a writer of the so-called Southern School. Her reputation as a regional and apolitical writer was often cited as a reason for her failure to win a Nobel Prize. But her work, like that of those other Southern writers, transcended region and possessed a universal relevance and appeal.
''It is not the South we find in her stories, it is Eudora Welty's South, a region that feeds her imagination and a place we come to trust,'' Maureen Howard said when she reviewed Miss Welty's ''Collected Stories'' in 1980. ''She is a Southerner as Chekhov was a Russian, because place provides them with a reality -- a reality as difficult, mysterious and impermanent as life.''
A Clan of Readers
Eudora Welty was born on April 13, 1909, in Jackson, the daughter of Christian Webb Welty, an Ohio native, and the former Chestina Andrews, who had been a West Virginia schoolteacher. The Weltys settled in Jackson shortly after their marriage, and Mr. Welty became an executive of the Lamar Life Insurance company. They also had two sons younger than Miss Welty.
The Weltys were devoted to books and learning. In ''One Writer's Beginnings,'' Miss Welty's 1984 memoir based on a series of lectures she gave at Harvard, she recalled the exhilaration she felt when she fell under the spell of books.
''It had been startling and disappointing to me to find out that storybooks had been written by people, that books were not natural wonders, coming up of themselves like grass,'' she wrote. ''Yet regardless of where they came from, I cannot remember a time when I was not in love with them -- with the books themselves, cover and binding and the paper they were printed on, with their smell and their weight and with their possession in my arms, captured and carried off to myself. Still illiterate, I was ready for them, committed to all the reading I could give them.''
Miss Welty was a daily visitor to the local Andrew Carnegie Library, where she was allowed what she later called ''a sweet devouring'' -- a ration of two books a day by the stern-faced librarian. Several decades later, in 1986, the building was replaced; the new one was named the Eudora Welty Library.
Miss Welty learned to read before starting public school and began turning out stories as a child.
''It took Latin to thrust me into a bona fide alliance with words in their true meaning,'' she wrote. ''Learning Latin (once I was free of Caesar) fed my love for words upon words, words in continuation and modification, and the beautiful, sober accretion of a sentence. I could see the achieved sentence finally standing there, as real, intact and built to stay as the Mississippi State Capitol at the top of my street, where I could walk through it on my way to school and hear underfoot the echo of its marble floor and over me the bell of its rotunda.''
'Listening for Stories'
Miss Welty said she discovered stories in daily life. ''Long before I wrote stories, I listened for stories,'' she wrote in 1984. ''Listening for them is something more acute than listening to them. I suppose it's an early form of participation in what goes on. Listening children know stories are there. When their elders sit and begin, children are just waiting and hoping for one to come out, like a mouse from its hole.''
Miss Welty attended the Mississippi State College for Women, where she helped to start a literary magazine, and then the University of Wisconsin, where she earned a bachelor's degree in 1929. After college Miss Welty told her parents that she wanted to be a writer, but she said that her father insisted that she ''learn something to fall back on'' to support herself, so she took advertising courses at the Columbia University School of Business.
Back in Jackson in the early 1930's, Miss Welty wrote for a radio station and contributed society items to The Commercial Appeal in Memphis. During the Depression she got a publicity job at the Works Progress Administration, which enabled her to travel throughout Mississippi. She was troubled and fascinated by the people she saw and took hundreds of snapshots with a cheap camera, developing her prints in her kitchen at night. In 1971 Random House published a collection of these pictures, ''One Time, One Place: Mississippi in the Depression.'' The book's stark, often grim black-and-white photographs revealed that Miss Welty's long-admired sense of observation was not limited to the ear.
''I learned quickly enough when to click the shutter,'' she said later, ''but what I was becoming aware of more slowly was a story-writer's truth. The thing to wait on, to reach there in time for, is the moment when you see it. In my own case, a fuller awareness of what I needed to find out about people and their lives had to be sought for through another way, through writing stories. I knew this, anyway: that my wish, indeed my continuing passion, would be not to point the finger in judgment but to part a curtain, that invisible shadow that falls between people, the veil of indifference to each other's presence, each other's wonder, each other's human plight.''
The Depression pictures were exhibited in New York in 1936, the same year that Miss Welty, who had sent dozens of unsolicited stories to magazines, finally made her first sale. A small literary magazine called Manuscript accepted ''Death of a Traveling Salesman,'' the often anthologized recounting of the last day in the life of a lonely, ill and frightened shoe salesman who loses his way in rural Mississippi. Before he dies of a heart attack, he realizes fleetingly how little he has understood about himself and others.
It was the first of several stories published in small magazines. ''None of these publications paid, not really,'' Miss Welty recalled years later. ''Oh, I think The Southern Review was giving $25 a story, but it took two years before an agent could place one of my stories in a national magazine.''
Life at the P.O.
Miss Welty began to attract attention after The Atlantic Monthly published two of her stories destined to become classics: ''Why I Live at the P.O.'' and ''A Worn Path.'' The first, one of the most popular of the dozens that were to be printed in the years to come, is a first-person explanation by a small-town postmistress of why she is moving out of her eccentric family's home to live at the post office. The second won Miss Welty her first of six O. Henry Awards.
Early admirers of her short stories pressed Miss Welty to try her hand at a novel, but she resisted for several years. Her first hardcover book was a 1941 short-story collection, ''A Curtain of Green,'' with an introduction by Katherine Anne Porter, who had encouraged her early on. ''A Curtain of Green '' sold only 7,000 copies in 30 years, but the 17 stories in the collection became widely known and valued through their inclusion in many anthologies and college textbooks.
The editor and critic James Olney said of ''A Curtain of Green'': ''The volume's tonal variety is astonishing: from the somber 'Death of a Traveling Salesman' to the hallucinatory 'Flowers for Marjorie,' from the wonderment at the variety of human faces of 'Clytie' to the foreboding near-violence of the title piece, from the jazzy 'Powerhouse' to the satiric 'Petrified Man,' from the wildly comic 'Why I Live at the P.O.' to the dignified 'A Worn Path' (the 'grave, persistent, meditative' sound of old Phoenix Jackson's cane tapping the frozen earth establishes the tone at the outset).''
''Why I Live at the P.O.'' combined Miss Welty's antic sense of humor with her pleasure in language. As the narrator prepares to leave her family's home, she says: ''So I hope to tell you I marched in and got the radio. And they could of all bit a nail in two, especially Stella-Rondo, that it used to belong to, and she well knew she couldn't get it back, I'd sue for it like a shot . . . The thermometer and the Hawaiian ukulele were certainly mine, and I stood on the stepladder and got all my watermelon-rind preserves and every fruit and vegetable I put up, every jar.''
An Internet Legacy
Many years later Eudora, the widely used e-mail program, was named after Miss Welty because its designer, Steven Dorner, said he had been processing so much e-mail that he felt like the Welty character who lived at the post office.
In 1941 Miss Welty followed ''A Curtain of Green'' with ''The Wide Net and Other Stories,'' and in 1942 she published ''The Robber Bridegroom,'' a novella that later became a successful musical in an adaptation by Alfred Uhry and Robert Waldman. Her first full-length novel, ''Delta Wedding,'' appeared in 1946.
Three years later, a group of stories set in Morgana, an imaginary small town on the Mississippi Delta, was published under the title ''The Golden Apples.'' All of Miss Welty's gifts for compression, metaphorical language and poetic structure were on display. So was her genius for using the details of daily life to illuminate the mysteries of the heart. In the story ''The Whole World Knows,'' she charted a doomed meeting between a young couple who were estranged:
''There in the flower beds walked the same robins. The sprinkler dripped now. Once again we went into the house by the back door. Our hands touched. We had stepped on Tellie's patch of mint. The yellow cat was waiting to go in with us, the door handle was as hot as the hand, and on the step, getting under the feet of two people who went in together, the Mason jars with the busy cuttings in water -- ''Watch out for Mama's!'' -- a thousand times we had gone in like that. As a thousand bees had droned and burrowed in the pears that lay on the ground.''
During World War II, Miss Welty was briefly on the staff of The New York Times Book Review and sometimes contributed reviews under the pseudonym Michael Ravenna. But she returned to Jackson during the 1950's, when her mother and brothers fell seriously ill. For almost 15 years, from the mid-50's to the late 60's, she published just a few short stories, some book reviews and a children's book, ''The Shoe Bird'' (1964). During this period she cared for her family and worked on two novels. Some writers speculated that she also suffered some spiritual ordeal or artistic crisis. After the deaths of her mother and brothers, she returned in the 70's with the novels ''Losing Battles'' and ''The Optimist's Daughter.''
Miss Welty's stories often reflected the fruits of her wide reading and special interests. ''The Robber Bridegroom,'' for example, incorporates elements of folklore, fairy tales, classical myths and legends of the Mississippi River and the Natchez Trace, the road of pioneer days that stretched from Natchez, Miss., to Nashville.
In ''Delta Wedding,'' Miss Welty concentrates on the frenzied activities of the extended Fairchild family in the week before the marriage of a daughter to the plantation's overseer, who is considered by several of the Fairchilds to be an intruder unworthy of admission into the family.
Fiction of Family Life
That book, as well as the short novel ''The Ponder Heart'' (1954) and her longest one, ''Losing Battles'' (1970), are examples of Miss Welty's preoccupation with family life. They focus on weddings, reunions and funerals, which all bring family members together to recall the past, criticize and lavish praise on one another and settle old scores.
Her novels and stories expose the foibles to which large clans are prone, their tendencies to resist change, squelch individuality and ostracize outsiders. Miss Welty often shifts points of view to accomplish this, but in ''The Ponder Heart,'' she demonstrates her extraordinary ear for dialect and a sense of the ridiculous as she tells the entire story as a comic monologue by Edna Earle Ponder, a garrulous hotel manager. This novel was adapted for the stage by Joseph Fields and Jerome Chodorov and became a hit when it opened on Broadway in 1956.
Commenting on many critics' observations that ''Losing Battles'' and her other works carried a strong sense of place, Miss Welty said: ''I think Southerners have such an intimate sense of place. We grew up in the fact that we live here with people about whom we know almost everything that can be known as a citizen of the same neighborhood or town. We learn significant things that way. We know what the place has made of these people, what they've made of the place through generations. We have a sense of continuity and that, I think, comes from place.''
And because she was in her particular place in the racially discordant 60's, she said, ''I was one of the writers who received dead-of-night telephone calls, when I was harangued by strangers saying, 'Why are you sitting down there writing your stories instead of out condemning your society?' ''
''I didn't need their pointers to know that there was injustice among human beings or that there was trouble,'' she continued. ''I had been writing about that steadily right along, by letting my characters show this. I see as my privilege writing about human beings as human beings with all the things that make them up, including bigotry, misunderstanding, injustice and also love and affection and whatever else. Whatever else makes them up interests me.''
Miss Welty made one notable exception to her rule against direct crusading when Medgar Evers, the black civil rights leader, was shot to death by a sniper in Jackson in 1963.
''I did write a story the night it happened,'' she said. ''I was so upset about this, and I thought: I live down here where this happened and I believe I must know what a person like that felt like -- the murderer. There had been so many stories about such a character in the stock manner, written by people who didn't know the South, so I wrote about the murderer intimately -- in the first person, which was a very daring thing for me to do.''
In the Mind of an Assassin
The story, ''Where Is the Voice Coming From?,'' was rushed into print in The New Yorker only days after Evers's killer was arrested. Taking up only two pages, it was a chilling journey into the mind of a bigoted psychopath. Hailed as a disturbingly effective examination of the roots of racial hatred, it has since been included in many anthologies.
Miss Welty never married. (Marriage, she said, ''never came up.'') She leaves no immediate survivors.
Although she was a shy person, she had many friends who were writers, among them Porter, Robert Penn Warren, Elizabeth Bowen, V. S. Pritchett, Cleanth Brooks, Shelby Foote, Walker Percy, Elizabeth Spencer, Ross MacDonald and Reynolds Price. She also had an enduring friendship with Diarmuid Russell, the agent who fiercely and devotedly represented her.
Her friends often spoke of her innate courtesy, which led her to seldom turn down requests for interviews. Those conversations usually took place at her home, and she often offered her interviewer bourbon and a home-cooked meal. She was warm and humorously self-deprecating.
One unlikely caller was Henry Miller. Miss Welty's mother, who had heard that Miller was a writer of obscene books, banned him from their house. When Miss Welty did see him, she reported that he was ''the dullest man I ever saw in my life.''
''He wasn't interested in anything outside himself,'' she said, ''that was the truth.''
In 1943, Faulkner wrote an unsolicited letter to Miss Welty after he had by chance read ''The Robber Bridegroom.''
''You're doing all right,'' he said. That letter was hung near her wooden desk in an upstairs room in the Tudor-style house that her father built on Pinehurst Street in 1925, when she was 16.
''The writing of a novel is taking life as it already exists,'' Miss Welty said. ''What distinguishes it above all from the raw material, and what distinguishes it from journalism, is that inherent is the possibility of a shared act of the imagination between its writer and its reader. There is absolutely everything in great fiction but a clear answer.''
Correction: July 25, 2001, Wednesday An obituary of the author Eudora Welty yesterday misstated the number of O. Henry Awards she received for short stories and misidentified the first of her stories to win one. The total was eight, not six. The first was for ''Petrified Man'' (1939); ''A Worn Path'' won in 1941.

August 10, 1995

At Home With Eudora Welty; Only the Typewriter Is Silent
By NICHOLAS DAWIDOFF
JACKSON, Miss. -- Eudora Welty has spent her life telling stories, and although her typewriter has now stopped, the stories keep flowing. On a recent 100-degree Mississippi morning, she leaned forward from a large blue chair in her parlor and began her latest.
"I know a good true story about Faulkner," she said, smiling a warm smile of mild conspiracy. "There was a lady -- we always say 'a lady' in the South -- I don't know who she was. She wrote to him and sent him a scene that she'd written. A love scene. 'Dear Mr. Faulkner,' she wrote. 'I thought you might like to read this. I wonder what you think of it.' He wrote back and said: 'I got the scene you sent me. It's not the way I would have done it, but honey, you go right ahead -- W. Faulkner.' "
Ms. Welty chuckled. "That was kind of him to respond at all, don't you think?" she said. " 'It's not the way I would have said it,' " she said, and shook her head. "You can imagine what it was like."
In 1943, William Faulkner wrote to another Mississippi lady, Eudora Welty, then 34. He had just happened upon her first novella, "The Robber Bridegroom," and was responding with unsolicited -- and unmeasured -- enthusiasm. "You're doing all right," he said.
The letter has been framed and hangs in an upstairs room within the brick and stucco Tudor-style house that she has lived in since 1924. In the same room is the wooden desk where she wrote the short stories, novels, essays and memoirs that have placed her among the most revered women of letters in America.
Somehow, Ms. Welty has not won a Nobel Prize. If you ask people in Mississippi why her literary diadem lacks that jewel, the response is usually one word: "politics," meaning that her books tend to skirt charged issues and that past Nobel recipients have perhaps benefited from byzantine campaigns.
Ms. Welty likes to say that she admires stories "about the interior of our lives" that are told "with love." And her own literary exercises in affection have earned her everything from the William Dean Howells medal for fiction (for the 1954 comic novel"The Ponder Heart") to the Pulitzer Prize in fiction (for her 1972 novella, "The Optimist's Daughter") to a Presidential Medal of Freedom in 1980.
Ms. Welty would never dignify conversation about such an unseemly matter as personal acclaim. At 86, she remains every bit the "quiet, tranquil-looking, modest" woman whom Katherine Anne Porter introduced to the world in her 1941 preface to "A Curtain of Green," Ms. Welty's first collection of short stories. Ms. Welty's frame has grown frail, but not her blue eyes, which flicker like young candles when something engages her, which is nearly all the time. Ms. Welty speaks in a gentle voice that is as Mississippi as crape myrtles, and her talk, packed as it is with exuberant colloquialisms, makes it no trouble at all to see how she divined characters who say things like, "Hello, little bitty sweet old thing."
Picking up a new book, she exclaims, "Hot dog!" as she looks it over.
Words and the mysteries of their joinings are, of course, to Ms. Welty what bourbon is to a sipper. She is a fine speller who, as a schoolgirl, once correctly spelled all 82 counties in Mississippi -- a daunting thicket of syllables that includes Oktibbeha and Issaquena. "I was told by Diarmuid Russell, my agent, 'You're either a speller or you're not,' " she said. " 'If you can't help it, you don't deserve any credit for being a good speller, and you don't deserve any condemnation if you can't spell.' He put me in my place. I deserved it."
Everything, it seems, reminds her of a good story. Sometimes one word is sufficient tinder. When she hears "antipathy" in a conversation, she beams and says, "I love that word," and tells of Mark Twain's "invincible antipathy for the name of Samuel."
Trouble is the backbone of Ms. Welty's bittersweet stories, and spirited banter of the sort that crackles through family novels like "Losing Battles" (1970) and "Delta Wedding" (1946) lends them their vigorous gait. She says she is not an especially autobiographical fiction writer. While personal experience informs her short stories and novels, she says it isn't often reproduced in them, and neither is she. "I don't think of myself as participating," she said. She does, however, admit that "you certainly don't write with a blank mind -- you're writing through and as a result of sympathy."
There are exceptions. In her story "Powerhouse," she describes a musician who is "in a trance; he's a person of joy, fanatic. He listens as much as he performs, a look of hideous, powerful rapture on his face."
Ms. Welty said the story came "straight out of Fats Waller."
"I wrote that when I got home from a Fats Waller concert," she said. "I never would have tried in my right mind to think I could describe anything like that, but I was carried away by that concert. It was here in Jackson. It was just an outpouring."
In the same way, Ms. Welty said, her 1949 collection of linked short stories, "The Golden Apples," was affected by noises that drifted in through her window. "This college across the street used to be a very small college," she said, pointing toward the shady campus of Belhaven College. "Every summer they practiced there for the big piano recital, just like in the book. I was very familiar with the music. I heard it night and day. It was pouring in at all times. Naturally, it influenced my stories."
Ms. Welty has said that more than anything else, "loving to read made me wish to write." She is forthcoming about some of the writers she learned from: Chekhov (reading his stories "from a very early age was just electrifying"), S. J. Perelman ("I am crazy about him"), Ring Lardner and Twain. She is just as candid about a writer she abhors, Henry Miller.
Miller came through Jackson one year to pay a call on her, an encounter that went rapidly awry and concluded in a scene that, with its mixture of the hilarious and the peculiar, sounds like a Eudora Welty novel.
Miller and Ms. Welty shared the same publisher at the time, and it was the publisher's idea that Miller should write a travel book about the United States, driving all over the country in a car with a body made completely of glass. When it was proposed that Miller pay a visit to Ms. Welty to seek guidance in planning his itinerary, her mother, Chestina Welty, banned Miller from entering their home. She had heard that he wrote pornography, and she wanted no part of such a man.
"The whole idea was so ridiculous," Ms. Welty vexed. "I got my three or four boyfriends to go with me everywhere I took him. He did come. Dullest man I ever saw in my life. He wasn't interested in anything outside himself, that was the truth."
Ms. Welty inherited the abiding decorum that pervades her fiction as much from her parents as from Chekhov. Christian Welty was, his daughter said, both "a Yankee" from Ohio and the general manager of the Lamar Life Insurance Company. On Sundays, Ms. Welty and her younger brother, Walter, walked with him to his office, and the children tried out his typewriter while he opened his mail. "It used to be wonderful to be in Daddy's office," she said. "That's where I fell in love with the typewriter."
In 1924, Christian Welty commissioned a Texas architect to design a new headquarters for Lamar Life. The 13-story building became Jackson's first skyscraper, and so pleased was Mr. Welty with the mint-white, deftly filigreed result that he asked the architect to draw him up a new house. Ms. Welty still lives in it.
"Well, it's my home, and I like it here," she said. "My friends and my family lived here. I could have gone anywhere and did. I went to college at the University of Wisconsin and Columbia; I wanted to go to college away from home. I grew up in a traveling family. We traveled in summer, and I went on business trips with my father to New York and Chicago. We'd go to the theater. I had it both ways."
As she grew older, along with her valise Ms. Welty carried a typewriter. "When I arrived in a city, I'd go to a typewriter shop, rent a table, bring it to my room and I'd be in business," she said.
Before settling down to write fiction, Ms. Welty wrote a society column for a Jackson newspaper -- "that was all they thought a woman could do; most boring thing in the world," she said -- and worked for a radio station. In the mid-1930's she also spent some time touring Depression-worn Mississippi towns as a junior publicity agent for the Works Progress Administration. With her, she took not a typewriter but a camera that she used to take the famous photographs of small-town Mississippi life that in 1971 became the book "One Time, One Place." Ms. Welty thought to say that she saw no relation between her photographs -- which she refers to as "snapshots" -- and her fiction. Then she reconsidered.
"It is true," she said, "that what I'm interested in is the revelation of the instant. Like the flash of a camera, the record of a movement or an emotion is what fiction is, really."
Going to New York for college, skimming around her home state taking photographs of political rallies and hog killings, as well as writing, made Ms. Welty a rather unusual young Mississippi woman. "Days when I was coming along, girls didn't do that kind of thing much," she said. "They stayed home and went out to dances and things, got married and raised a family." Marriage for her, she said, "never came up."
These days, Ms. Welty said, she is not doing any writing. "I want to," she said. "The reason is purely physical. I've got arthritis in my hand, and I can't use a typewriter. I keep telling myself that's just a feeble excuse. I'm not looking for an excuse."
Her back pains her, too, so she spends most of her time in her downstairs rooms, surrounded by photographs of friends like Diarmuid Russell, the writer Reynolds Price and her nurse's young granddaughter. There are plenty of old friends in her bookcases, too, like Elizabeth Bowen, Henry Green and Peter Taylor. "I love Peter -- I hate for him to be gone," she said of the Tennessee novelist, who died last year.
Ms. Welty has always made friends easily, and in Jackson she remains "locally underfoot," as she sometimes puts it, close to everyone, from the society women who sip tea at the country club to Bill Matheos, the owner of Bill's Greek Tavern, her favorite restaurant.
"Bill was arrested three times and sent back to Greece," she said. "He'd jump off the boat, kiss the ground, say, 'God Bless America,' and promptly be arrested and sent back to Greece." He finally solved the problem, she said, by marrying a woman from Mississippi. "Now he can stay," she said. "Everywhere he goes, he says, 'God Bless America.' "
Mr. Matheos likes to give Ms. Welty birthday parties. For one of them, he hired a belly dancer. "She was a pretty belly dancer," Ms. Welty said. "On her navel it said 'Eudora Welty I Love You.' "
It was sweltering outside, the oaks and camellias hung languid, but in her parlor, with a fan at her back, Ms. Welty looked fresh and cool in blue and white striped trousers. She began talking about another departed friend who lingers on her bookshelf. "I never dreamed I'd meet him -- I didn't try to," she said of Faulkner. But in 1948, some mutual friends took her to see him in Oxford, Miss. "Just a neighborly visit," she said. "He was very humorous and gentle and quiet. He didn't say much. He liked a funny tale. We stood around the piano and sang hymns. All of us had grown up with the same hymns."
The next year, Faulkner asked her to go sailing with him on a lake in a boat he had built. "I was so happy he invited me," she said. "I had trouble getting in the boat. It was out a little from shore, and I was so shy I couldn't say, 'You mean get wet?' Anyway, that's what I did. Just waded out in the mud, got in the boat, and he took me sailing. I don't think either of us spoke. That's all right. It was kind of magical to me. I was in the presence."
December 7, 1991
Welty reads to audience at Helmerich award dinner

By DANA STERLING

The voice of writer Eudora Welty, seeming bigger than her small frame, kept an audience of 450 people rapt and silent Friday night as she read her tale of a trek through a Mississippi pine forest.
Welty, 82, winner of the 1973 Pulitzer Prize for fiction and many other honors, including the National Book award, is visiting Tulsa to receive the Peggy V. Helmerich Distinguished Author award.
Welty's voice guided a glittering audience of Tulsa's elite into the mind of the story's main character, Phoenix Jackson, an old grandmother who walked miles to get medicine for a sick child.
The "endlessly fascinating" speculation on the mind of another person, real or imagined, is the writer's eternal quest, Welty said, and it has kept her going strong during her career of more than 50 years.
"I love to write, and I find it invigorating and stimulating to write," she said of her work as a chronicler of the people of the South.
The story she read, "A Worn Path" from the 1940s, is "sort of like a Christmas story - it is a Christmas story. I admit to having affection for it," she said.
Welty's faded blue-green eyes skipped back and forth from the pages of the story to the faces in the audience. The sound of the South was strong in her low-pitched, mellow voice.
Wearing a black and white dress and a string of gray and white beads, she sat behind a raised desk in a wheelchair on the plaza level of Central Library, which was turned into a banquet hall for the occasion.
The program proclaimed Welty as "Our National Treasure." After the reading, she answered written questions, sometimes smoothing her white hair with a long-fingered, large hand, or tugging at the curls over her ears as she thought, choosing her words without hurry.
Questions about the creative process, her opinion of today's writers, and her writing methods must have been posed many times before, but her answers were lively, never seeming pat or prepackaged.
Asked where she was on the day of the attack on Pearl Harbor 50 years ago today, Welty said she was in New York City to see her first book published. She recalled that her mother sent her camellias for a celebratory corsage from their garden in Jackson, Miss., and the war seemed distant and impersonal.
Even after the Hawaii attack, "In my selfish, inward-turned way, I just kept on being pleased my book had come out," Welty said.
Welty, making her first visit to Tulsa, was proclaimed an honorary citizen by Mayor Rodger Randle. He attended the banquet along with Sens. Don Nickles, R-Okla., and David Boren, D-Okla.
Welty clearly had won the affection of the Helmerich Award committee members just as she won the affection of her neighbors in Jackson long ago.
She said she was "proud, honored and happy" to come to Tulsa to receive an award from a library, an institution which she heartily supports.
The award consists of a commemorative crystal book and $20,000. Previous recipients include Saul Bellow, John Updike and Toni Morrison.
Welty said she has a good opinion of the new generation of writers.
"I read all the time. I'm interested in a great deal of the fiction being written . . . . I don't mean I've read everyone, but I think a great deal of imaginative work is going on."
Welty's first published story appeared in 1936. Her work includes the Pulitzer-winning book "The Optimist's Daughter," "Delta Wedding," "The Ponder Heart," "Losing Battles," "The Robber Bridegroom," many short stories and her autobiography, "One Writer's Beginnings."
LINKS:
The New York Review of Books - September 21, 2006 - Review: A Pondered Life, by Lorrie Moore
http://www.nybooks.com/articles/archives/2006/sep/21/a-pondered-life/
Eudora Welty - http://www.olemiss.edu/mwp/dir/welty_eudora/
Wikipedia - http://en.wikipedia.org/wiki/Eudora_Welty
Short story "Why I live at the P.O." - http://art-bin.com/art/or_weltypostoff.html
N.Y. Times featured Author - http://www.nytimes.com/books/98/11/22/specials/welty.html