4-5-2005
Portuguese Irregular Verbs, by Alexander McCall Smith

Fun, fun, fun
By SARAH WEINMAN
Saturday, Dec 18, 2004
Portuguese Irregular Verbs
By Alexander McCall Smith
Vintage Canada, 128 pages, $16.95
The Finer Points of Sausage Dogs
By Alexander McCall Smith
Vintage Canada, 128 pages, $16.95
At the Villa of Reduced
Circumstances
By Alexander McCall Smith
Vintage Canada, 128 pages, $16.95
| | | | |
| --- | --- | --- | --- |
| Summing up the notable accomplishments of Alexander McCall Smith is a rather daunting task. In the last calendar year alone, the fifth instalment of his much-beloved The No. 1 Ladies' Detective Agency series continued the novels' bestselling streak; his daily newspaper serial, 44 Scotland Street, proved so popular that a second instalment is now going strong; and he began a new series starring Edinburgh philosopher Isabel Dalhousie that looks to have a long life as well. Readers can't get enough of McCall Smith's work and clamour for more from the prolific and talented Scot. | | | |
Many reasons factor into the McCall Smith's success, but it's primarily due to the charming, gentle voice that introduced Precious Ramotswe to the literary world. Whether in a short story, a book for children or essays on sleep disorders or euthanasia, this voice is always clear and present, brimming with intelligence and humour and rooted in curiosity, one that elevates even the most innocuous interactions to both high comedy and art.
Trivial pursuits play an important role in this trio of delightful novelettes starring exceedingly tall philology professor Dr. Moritz-Maria von Igelfeld. His claim to fame within his chosen field is the 1,000-page-long Portuguese Irregular Verbs (which lends its name to the first volume), a treatise so thorough that "one reviewer had simply written, 'There is nothing more to be said on this subject. Nothing.' " Unfortunately, only 200 other individuals care as deeply about the work as von Igelfeld does. This overall lack of knowledge of his work yields hilarious results when von Igelfeld, mistaken for a dead veterinarian, must lecture about sausage dogs to an enthusiastic crowd in Arkansas (The Finer Points of Sausage Dogs), but also unexpected good fortune when the government of Colombia bestows upon him an honorary doctorate (At the Villa of Reduced Circumstances). He toils in Regensburg's Institute of Romance Philology with his equally tall colleagues: the gifted, happily married Prinzel, and the more taciturn, less-talented Unterholzer. The rivalry between Unterholzer and von Igelfeld changes throughout the course of the books, and allows McCall Smith to probe the pettiness of academia in unexpected ways.
Unterholzer's schemes to appropriate von Igelfeld's office when the latter is away are as persistent as those of Charlie Brown's sister, Sally, for the coveted larger bedroom. A more personal blow is struck in Dental Pain, when von Igelfeld's tortoise-like dating habits lead to the loss of his beloved dentist to Unterholzer's speedier arms: "[von Igelfeld reflected] on the sadnesses of life: visions unrealized, love unfulfilled, dental pain."
But von Igelfeld surprises many, including himself, by making magnanimous gestures toward his rival. Even when offended by the "extraordinary, bare-faced cheek" of Unterholzer's exaggerated credentials on the latter's signpost, he is moved by the depth of his colleague's respect for him and his work, and some years later, when von Igelfeld has the power to cut Unterholzer down to size, he chooses the high road and feels far better for it.
The stories that make up the von Igelfeld trilogy are rooted in McCall Smith's own career in academia as a professor of medical law. His straightforward, elegant prose paints sharply vivid portraits of college campuses from the United States to Oxford to Italy and back, giving each of these light-hearted volumes a solid grounding in realism. Even when the situations grow more and more ridiculous -- such as when von Igelfeld calls out a loud patron in the Vatican library for disturbing his work, only to discover who that man really was (The Bones of Father Christmas) -- McCall Smith's serious approach and graceful rendering carries the reader along. The premises may be unbelievable, but the reader's having too much fun to care.
Although they are three separate works, it's somewhat difficult to evaluate each as individual book instead of as a greater whole; it comes, then, as no surprise that a mass-market "three-in-one" edition is now available in the United Kingdom under the title The 2Ĺ Pillars of Wisdom. Still, von Igelfeld's exaggerated qualities may work better in the shorter, more distilled stories that constitute Portuguese Irregular Verbs than in the longer tales of the latter two volumes, though the differences are so slight as to be mere minor quibbles.
The joy of reading and owning each volume isn't limited to the written word, thanks to Iain McIntosh's illustrations, which perfectly match the text at any given point. Although McCall Smith's narrative gifts and splendid voice are on fine display in almost all of his published fiction, they might be best suited to the entertainingly ridiculous tales contained in these three volumes. These are books meant to be read and reread, and appreciators of humour a la P. G. Wodehouse are advised to make the adventures of Prof. von Igelfeld a permanent part of their literary collection.
Sarah Weinman of Ottawa is the crime-fiction columnist for the Baltimore Sun. Her weblog, Confessions of an Idiosyncratic Mind, is at http://www.sarahweinman.com .
The comedy of academia

Rachel Redford
Sunday September 5, 2004
The Observer
Portuguese Irregular Verbs
by Alexander McCall Smith
Read by Hugh Laurie; Time Warner Audio Books; Unabridged 4hours; cassettes or CDs £12.99
The pinnacle of academic achievement for Professor Dr Moritz-Maria von Igelfeld of the Institute of Romance Philology has been the publication of his work Portuguese Irregular Verbs. So esoteric is it that no one will ever read it. However, von Igelfeld goes to prodigious lengths to bring his work to a wider audience. Unfortunately, the charming young dentist whom he unsuccessfully woos with a gift of his hefty volume uses it to stand on, and his dismay is absolute when he finds his work in the catalogue of the great Venetian library of philology labelled as 'sub aqua', submerged by recent flooding in the basement.
His life looks up when a philological pedagogue with an interest in Hindu subjunctives invites him to take part in a conference in India. But von Igelfeld never meets him. His host's train, already delayed by two days, falls from a bridge. Von Igelfeld's paper is received in silence; he sits through a paper on Dravidian verb shifts and goes home early, unimpressed by his experience.
Hugh Laurie makes a cracking job of reading these delightful tales of the endearing comedy of academia, which leave the listener as cheered as McCall Smith's Botswana stories. Laurie's extravagant Germanic delivery captures exactly the tone of teasing, good-hearted mockery.
g

oodreadin

the magazine for book lovers

g
Mma Precious Ramotswe, a 'traditionally built' (dress size 22) Botswanan, founder of the No. 1 Ladies' Detective Agency in Gaborone, and Professor Dr Moritz-Maria von Igelfeld, a Pooterish German, author of a seminal work on Romance philology, Portuguese Irregular Verbs, are two of the most entertaining characters you will ever have the pleasure of meeting between the pages of a book.
Mma Ramotswe is gentle, kind and infinitely wise, solving problems with logic and a deep knowledge of the human mind and human behaviour. She is the main character in the series beginning with The No. 1 Ladies' Detective Agency; the fifth book in the series, The Full Cupboard of Life, was published in June this year. I read them all as preparation for this interview, and the experience was pure joy from beginning to end. Mma Ramotswe has an assistant, the redoubtable Mma Makutsi, and a fiance, Mr J.L.B. Matekoni, owner of Tlokweng Road Speedy Motors. It's a privilege to be a party to the adventures, conversation and ruminations of all three, but especially of Mma Ramotswe.
Professor Dr Moritz-Maria von Igelfeld is a very different kettle of fish. But although he can fairly be described as vain and absurd, he is these things in a very endearing, clumsy and accident-prone way. It's a tribute to McCall Smith's talent as a writer that the scene in which Igelfeld - wrongly thought to be a leading veterinary surgeon, by way of an hilarious series of misadventures - inadvertently severs three of the legs of a colleague's sausage dog on the operating table, is extremely funny, even to this dog-lover. The unfortunate dog survives and is fitted with a prosthetic appliance by the Veterinary Institute, involving an elaborate harness with three small wheels attached. Igelfeld's colleague remains unappeased. 'It takes a toll to be looking after a handicapped dog,' he complains. 'Such a dog might become stuck in the mud, for example, if one's dog happens to have wheels, that is. Only yesterday I had to oil him. One does not usually have to oil a dog, I think.' Professor Dr Igelfeld is the main character of a series of three books described as 'Entertainments': Portuguese Irregular Verbs, The Finer Points of Sausage Dogs and At the Villa of Reduced Circumstances, all published in new editions in August this year.

The creator of these wonderfully engaging characters and scenes is an erudite and very genial Scot in his 50s, known to one and all as Sandy. I meet him in his lovely stone house in Morningside, just around the corner from J.K. Rowling's home and two doors up from Ian Rankin. Sandy McCall Smith is rapidly catching up with his literary A-list neighbours. His huge study, with its high ceiling and walls covered in paintings by (mostly) contemporary Scottish painters, groans with teetering piles of his recent and forthcoming books, in foreign language editions, boxed editions, paperback and hardback editions, you name it.
| | | | |
| --- | --- | --- | --- |
| | | | |
| | SCOTLAND'S NATIONAL NEWSPAPER ONLINE | | |
7 January 2004
Scot's No 1 detective tales sell over 3m worldwide

William Lyons
Key points
ē Worldwide sales of Alexander McCall Smithís No 1 Ladiesí Detective Agency series soar past three million
ē Sales top 1.7 million in United States
ē First published in 1988 by small publisher after Canongate turned it down

Key quote "I am astonished by the whole thing, but really I am just delighted that so many people around the world are enjoying my books."

Story in full THE adventures of a large and likeable lady in Botswana might not seem like a particularly Scottish success story. But as worldwide sales of Alexander McCall Smithís No 1 Ladiesí Detective Agency series soar past three million, that is exactly what they have become.

The books, which feature Mma Ramotswe, a Botswanan detective, who relies on good humour and common sense to solve her cases, provide a vivid, upbeat evocation of Africa.

Critics say that their popularity is due to McCall Smithís charming, but uncomplicated, characters and his unhurried, gentle prose. Yesterday, McCall Smith told The Scotsman that he was surprised by the success of the series.

"It really is very encouraging, I am astonished by the whole thing, but really I am just delighted that so many people around the world are enjoying my books," he said.

"Judging from some of the letters I receive from my readers, they are encouraged by the positive vision Mma Ramotswe, my central character, has. There is also very little aggression in the books; they celebrate the small things in life, like having tea and cake. I think people are reacting against the destructive view of the world in favour of a view that is the opposite.

"So Mma Ramotswe is speaking to people in a fairly healing way. Iím sorry if that sounds terribly pretentious but that is the way I see it."

With sales topping 1.7 million in the United States and reaching one million over here, Mma Ramotswe is set to become to McCall Smith what Harry Potter is to JK Rowling and Inspector Rebus is to Ian Rankin.

McCall Smith initially had the idea for Mma Ramotswe when he was seconded to the University of Botswana in 1981. The series was first published in 1988 by Polygon, a small Edinburgh-based publisher, after Canongate - which had published some of his earlier work - overlooked the series. It is a loss which has been compared to EMIís famous rejection of the Beatles.

McCall Smith added: "Canongate was originally going to publish the No 1 Ladiesí Detective Agency, but they made suggestions about re-writing and the relationship gradually drifted apart and that is the point at which I approached Polygon."

His success in the United States, where he counts President George Bushís wife, Laura, as a fan, has exploded in the past 18 months.

Initially his books were imported by Columbia University Press, principally an academic publishing house, with only a handful of books making it to the shelves. But a cult soon evolved in the Boston area after staff at an independent bookshop started recommending the series to customers.

The New York Times was quick to pick up on the story and wrote an article on the series, which in turn was spotted by Random House, the largest English-language publisher in the world, which subsequently bought the series.

When McCall Smith travelled to New York in 2002, he was astonished to learn that the publishing house there was proposing a print-run in excess of 100,000.

Since then, McCall Smith has undertaken promotional tours as far afield as Australia, New Zealand and Alaska as his books have been translated into 26 languages.

Although literary success has come late for McCall Smith, he is a highly respected academic in his own right. As well as teaching at Edinburgh University where he is professor of medical law, he occupies a variety of public positions including vice-chairman of the Human Genetics Commission for the UK, chairman of the British Medical Journal Ethics Committee, and a member of the International Bioethics Commission of UNESCO.

Until 12 months ago his colleagues knew little about his writing, yet he had in fact written more than 50 titles, ranging from a textbook on the criminal law of Botswana to a childrenís novel called The Perfect Hamburger.

Another series of novels now being sought by eager readers is Portuguese Irregular Verbs, one of three with Professor Dr Moritz-Maria von Igelfeld, a punctilious and fastidious German professor, in the leading role.

He is currently working on a series, The Sunday Philosophy Club, with a new protagonist, Elizabeth Dalhousie, an Edinburgh moral philosopher preoccupied with peopleís personal problems and ethics. Television rights have already been sold to the BBC.

Later this month, McCall Smith embarks on something without any equivalent in the history of British journalism, a "daily novel". The serial, set in Edinburgh, will run five days a week for six months in The Scotsman and each instalment will be 850 words long.

His books have also found favour in Botswana, where they have spawned a minor tourist boom in the capital, Gaborone, where a local firm, Africa Insight, has set up Mma Ramotswe tours of places in the books.

"Botswanans like the books because they show the country in a positive light," he said. "And I think that is a reasonably fair portrayal." Portuguese Irregular Verbs, one of three with Professor Dr Moritz-Maria von Igelfeld, a punctilious and fastidious German professor, in the leading role.

He is currently working on a series, The Sunday Philosophy Club, with a new protagonist, Elizabeth Dalhousie, an Edinburgh moral philosopher preoccupied with peopleís personal problems and ethics. Television rights have already been sold to the BBC.

Later this month, McCall Smith embarks on something without any equivalent in the history of British journalism, a "daily novel". The serial, set in Edinburgh, will run five days a week for six months in The Scotsman and each instalment will be 850 words long.

His books have also found favour in Botswana, where they have spawned a minor tourist boom in the capital, Gaborone, where a local firm, Africa Insight, has set up Mma Ramotswe tours of places in the books.

"Botswanans like the books because they show the country in a positive light," he said. "And I think that is a reasonably fair portrayal."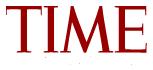 BOOKS
One-Man Fiction Factory
Botswana's best ó and best-known ó detective writer is a Scotsman: Alexander McCall Smith
By JEFF CHU | EDINBURGH

Sunday, Jun. 08, 2003
Alexander McCall Smith is fond of a fat ó no, make that "traditionally built" ó woman named Precious. Their relationship began in 1996 while Smith was on holiday in France. During that trip, he scribbled a few lines of a short story, which grew into a novel, then a series, chronicling the life of Precious Ramotswe, owner of the No. 1 Ladies' Detective Agency in Gaborone, Botswana. Four books into the series, McCall Smith is not stopping yet. "To say goodbye now would be like leaving in the middle of a conversation," the 54-year-old Zimbabwe-born Scot says. "Rather rude."

Quite right, say his fans, who this week will welcome the opening of The Full Cupboard of Life (Polygon; 202 pages), the fifth Ramotswe book. Its predecessors ó The No. 1 Ladies' Detective Agency, Tears of the Giraffe, Morality for Beautiful Girls and The Kalahari Typing School for Men ó have become word-of-mouth hits not only in Britain but also in the U.S., where all are currently on major best-seller lists. Already available in five languages, the books are being translated into 11 more, and a film adaptation is in the works.
This unexpected success has only energized the prolific McCall Smith to write yet more, including a series of mysteries set in his hometown of Edinburgh and a satirical look at German academia.

The bow-tied, slightly rumpled McCall Smith knows plenty about academics ó his day job is teaching medical law at the University of Edinburgh. He's one of those insufferably gifted people who can dabble in this and that and do it all well, as can be seen in the professorially cluttered study in the Victorian flat he shares with his wife Elizabeth, their two daughters and a Tonkinese cat called Gordon. There are promo leaflets for the Italian translations of Mma Ramotswe, as his heroine is called according to Botswana etiquette; tomes on law and medicine; a report from Britain's Human Genetics Commission (he's vice chairman); dozens of his children's books (the first success was The Perfect Hamburger); and several saxophones (he plays bassoon, too, in a group called the Really Terrible Orchestra). How does he manage all that? It helps that writer's block has never been a problem. McCall Smith estimates his writing speed at an astonishing 1,000 words an hour. "I'm very lucky," he says. "I don't have to make a great effort."

Nor do readers. The books "make a moral point about the importance of courtesy, of trying to keep traditional ways," he says. That ó as well as the need to touch on topics such as aids ó risks weighing the tales down. But his gentle prose eases the ride through Mma Ramotswe's world of moral crimes and social misdemeanors. "I'm fed up with gritty, in-your-face stuff," he says. "I don't like to read too much about the distressing aspects of life."

Especially when it comes to Africa, McCall Smith tries to focus on the positive. His childhood years in what was then Rhodesia were happy ones, and "early memories of that sort are so important." He praises the "quiet decency" of Botswana, which he got to know well while helping to set up the nation's law school in the early '80s. "People don't usually see this side of Africa," he says. "They just see war, famine and oppression."

Expect more happy days in Mma Ramotswe's future ó more lessons in Botswana etiquette, more neatly solved cases, maybe even a wedding to her longtime fiancť, Mr. J.L.B. Matekoni. And McCall Smith's future is busily happy, too: On Sunday, the bbc will air a documentary in which he returns to Botswana to revisit the inspirations for his tales and characters. Look for the author's next two series, with typically droll titles. Out in August are three short, satirical works: Portuguese Irregular Verbs, The Finer Points of Sausage Dogs and At the Villa of Reduced Circumstances. And due in 2004 is the first of four novels about gumshoe Isabelle Dalhousie, "a fairly intellectual Edinburgh lady who has a daughter with unsuitable boyfriends." (He says that, in this case, he is not writing from experience.) McCall Smith didn't set out to become a one-man fiction factory; like destiny or a good plot, it just happened. How does it feel? Mma Ramotswe knows. "I must remember," she says, "how fortunate I am in this life." His sentiments exactly.
From Sarah Weinmanís BLOG
INTERVIEW
October 20, 2004
The Idiosyncratic Interview: Alexander McCall Smith
| | | | |
| --- | --- | --- | --- |
| In the fall of 2001, just after Iíd started grad school and begun my part-time thing at Partners & Crime, I noticed some handsome looking trade paperbacks on the shelves with beautiful illustrations of wide open landscapes, giraffes, and huts. One of them had an interesting title: the #1 LADIESí DETECTIVE AGENCY. Curious, I decided to pick it up and began to read, and I was instantly hooked on the delightful adventures of one Precious Ramotswe, Botswanaís only lady detective. Luckily, there were two more volumes available from Columbia University Press and I gobbled them up as well. I wasnít the only one; most of my colleagues loved them, as did almost every customer who they recommended the books to. Independent bookshops all over the United States were doing the same thing. In early 2002, the New York Times featured the books in a page-long essay, and demand increased some more. And more. And thatís how the phenomenon that is Alexander McCall Smith was born. | | | |
Some find his manner too cutesy, others canít abide the gentleness. As an avowed reader of more hardboiled fare, I sometimes want a mixture of both as an antidote, and McCall Smith just has an exceptional way with words and with character. Iím still not sure how he does it, but in almost everything he writes that is fiction, he taps into the universality of an issue, an emotional state or a moral quandary. His novels never exceed their grasp, but have an exceptional command of whateverís within their reach. And his voice is an intuitive one, seemingly free of artifice and virtually pure. Or at least, thatís what comes across to me. But then, Iíve been known to say that heís one of the few geniuses roaming the earth at the moment, and thereís little that would sway me from this opinion.
The same sort of gentleness and keen understanding of human behavior comes across in McCall Smith, the person. I first met him in May 2003 during his first major tour of the United States, and had a short but delightful conversation about his accidental foray into the mystery world. Later that summer I heard his lecture on the Forensic Aspects of Sleep in Harrogate that was almost SRO. When I learned he would be conducting a Canadian tour, I knew I had to interview him. It took some doing, and only came about after seeing him at his return to the store for a full-fledged event last month, but thanks to the efforts of Sharon Klein at Random House and Lesley Winton, McCall Smithís PA, I got my wish. I spent a half-hour at the offices of Random House Canada chatting with him about his books, the demands of touring, why 44 SCOTLAND STREET is markedly different from a daytime soap, and what he still hopes to accomplish.
I had a lot of fun doing this interview, and probably only asked a tenth of what I would have liked to ask. But I think even if Iíd had an entire day to speak with him, Iíd have felt the same way. So enjoy this snapshot of one of the most unexpected and delightful success stories in the book world at the moment.
SW: I can see from this display over here, weíve got your three books of the Professor Dr Moritz-Maria von Igenfeld series as well as the Sunday Philosophy Clubó
THE IDIOSYNCRATIC INTERVIEW: ALEXANDER MCCALL SMITH
Conducted on October 12, 2004
AMS: Yes, those three books were just published today, actually.
SW: Oh really? Fantastic.
AMS: Yes, today is the Canadian publication date.
SW: How different is it to have one book published in one country one at a time and then, say, come over to Canada to the United States and suddenly here they are all available at once? So how do you know which book to talk about at readings or events?
AMS: Well thatís a very good question! It depends, obviouslyóI have to try and remind myself as to whatís happening in a particular country so at the moment, in Canada, THE SUNDAY PHILOSOPHY CLUB was just published here about 10 days ago, and as you know, the book was published the week before last, and then the PORTUGUESE IRREGULAR VERBS books were published in the UK last year but wonít come out in the United States until December.
SW: Thatís right.
AMS: So I have to bear in mind that things come in different stages, although weíre hoping to get things more in sync, certainly with the Botswana books, to have a universal publication date in English.
SW: Thatís a very pressing issue for a lot of writers, the idea that a book can come out a year or even earlier in one country before another. I know with your short story collection CHILDREN OF WAX, thatís been out a while now.
AMS: Itís been out a very long time but will be released again in a new version both in Canada and the in the US and the UK, with additional stories and a new title (THE GIRL WHO MARRIED A LION)
SW: Oh, good. That ties into something else I wanted to ask: when youíre revisiting a previous work, how much do you want to keep of the original edition and how much do you want to tinker?
AMS: Generally speaking, I donít want to tinker at all. Iím rather reluctant to bring out things which were published many years ago, but I think the publishers take the view that if the works have disappeared and were published before people took a particular interest in my writing then Iím content enough for that to be done. Thatís happening with my childrenís books, for example.
SW: They are being reissued?
AMS: Yes, about 14 titles are being reissued, staggered, as of next year by Bloomsbury in the UK and the US. Iím not sure about Canada in relation to that, but thatís my understanding.
SW: Well, my understanding is that if Bloomsbury has the UK and US rights then they have the Canadian ones as well.
AMS: They donít have a separate Bloomsbury Canada, do they?
SW: Noóthatís why when JK Rowlingís books are released in Canada, Bloomsbury publishes but Raincoast distributes them
AMS: Oh, of course, thatís right. In fact Iíve visited Raincoast and saw the impact that book has had on them and their fortunes. (Laughs)
SW: (Laughs) Thatís putting it mildly.
AMS: Well good for them, itís very nice.
SW: I had wondered about the childrenís books being reissued because when I was in London (in the summer of 2003) I happened to come across some of the original editions so I actually own a copy of THE PERFECT HAMBURGER!
AMS: Ah! (laughs)
SW: One of the things from reading that book, and unfortunately I donít remember the other one I own, it was about a little boy in Botswana---
AMS: It was probably one of the Akimbo books. They are being reissued as well.
SW: One thing Iíve noticed is how similar your voice was in writing those is as compared to your books for adults. Thereís a real quality that has not changed. And it strikes me that your books can be read by people of all ages. So while I assume it wasnít conscious, what were you putting in your childrenís books that you could then reuse or try in a different manner for adults?
AMS: Thatís very interesting. I havenít really reflected very much on it, hadnít thought about it. I suppose that theyíre identified by the same hand. I suppose also that you might say Iím trying to get across in both sets of books a certain humor. I want people to smile while they read the books. You get that most markedly in the von Igenfeld books which are really rather absurd, but also in the serial novel in the Scotsman, 44 SCOTLAND STREET, which Iím writing as I travel. In fact this is the book that contains my ideas for future installments. (motions to a bound notebook on the desk and opens to a random page.)
SW: Oh good lord!
AMS: Well, 44 SCOTLAND STREET, appears in the newspaper every day, so I have to write. In fact I wrote an entire episode, 1100 words, today. I wrote an entire episode between Toronto airport and Burlington.
SW: So in other words, youíre handwriting as you go.
AMS: No, no, these actually are the notes for episodes that are quite a ways away; the ones Iím writing now I do on a computer, on my laptop.
SW: Oh, I see.
AMS: So, for everything, I really want to get across a feeling of fun of humor in these books, obviously more serious issues are covered in the books for adults, like in THE SUNDAY PHILOSOPHY CLUB which deals with fairly complex ones.
SW: But even in reading THE PERFECT HAMBURGER, even though issues are dealt with in, I guess, a deliberately simplistic manner, they were fairly serious ones.
AMS: Well, thatís right.
SW: In order to be a successful childrenís writer one has to present certain concepts and moral questions.
AMS: Yes, I think you can.
SW: Iíll get into Scotland Street in a bit but first letís talk about the von Igenfeld books which, as you said, certainly have a healthy sense of the absurd. I remember when I read them almost as soon as they were released in England, I went through them one by one by one and just couldnít stop laughingó
AMS: Ridiculous, arenít they.
SW: They really are! But to me they had a real P.G. Wodehouse kind of quality to them.
AMS: A lot of people have said that, yes.
SW: I gather you donít agree.
AMS: No, no, I think thatís probably right, though I donít consciously imitate him. I donít read a lot of Wodehouse, actually.
SW: Really.
AMS: I read a lot of his work in the past. As a boy, I read him, but I havenít read his books in adult life, not in many, many years. Though I think Wodehouse is a very skilled writer. His books are very well-constructed. So I donít mind the comparison.
SW: Itís just the idea that someone would be so obsessed with Portuguese Irregular Verbs and come up with these ridiculous arguments but at the same time, having been a university student with some familiarity with academia, it really did resonate that there would be these petty fights.
AMS: One of the things which is very prominent in those books are the arguments about very petty matters, particularly whoís using which room, which I think is very, very important in peopleís working lives. People get very angry about this sort of thing.
SW: (laughs)
AMS: If they think someone else is using their room thatís a tremendous issue. So I rather like the theme I suppose really occurs in all my books is the idea of little petty issues assuming great importance. That happens in the Mma Ramotswe books and certainly happens in PORTUGUESE IRREGULAR VERBS. Tiny little arguments among people about something very, very petty can be extremely funny in my opinion.
SW: I definitely think thereís a lot to that. I know certain family members that would get into the most ridiculous arguments on a daily basis about things like doing the dishes.
But when it came to the important issuesó
AMS: They wouldnít argue.
SW: No! Theyíd agree right away.
AMS: And the small objects in life can have great importance in peopleís lives. For example, Mma Makutsi (in the Botswana series) has a handkerchief thatís very important to her, and her shoes are very important to her. Sheís proud of her shoes, and the fact that someone is proud of their shoes is something that I think is very poignant. And it actually makes a major point about the preciousness of these little things in life and how life is composed of small kindnesses, small ambitions and small episodes of happiness.
SW: Itís probably because if people start thinking of the big picture constantly they get rather overwhelmed, but focusing on small portions is far more manageable.
AMS: I think thatís right.
SW: So itís a very different approach than a lot of novelists who want to write the Great [Insert Country Here] Novel and want to explore grandiose themes.
AMS: I totally agree with you, I think itís probably better to look at the minutiae and by doing so, can lead one to certain conclusions about fairly major things. For example at the end of the 3 von Igenfeld novels when he faces an immense moral dilemma as to whether he should, as his last act of President of the university, actually give Unterholzer a first class or a third class decoration. And he rises to the occasion! But itís something so petty, but it demonstrates the need to admire and be certain at the very end how important it is to appreciate and love those with whom we live and work. And so this very major point comes through this tremendously petty point.
SW: All books that are successful have some degree of conflict so it can either be gigantic or small. And those conflicts between von Igenfeld and Unterholzer are incredibly amusing.
AMS: Well, yes (laughs)
SW: I gather that the first two installments, PORTUGUESE IRREGULAR VERBS and THE FINER POINTS OF SAUSAGE DOGS had been published in a different edition before.
AMS: Yes, they have. My friend Charlie McLain and I published them privately. We have a small imprint based in Scotland where we produce a couple of books per year, for pleasure.
SW: Itís still in operation?
AMS: Yes. For example weíve published a couple books by friendsí mothers who have written memoirs. Itís really like a tiny joke, we might print 500 copies. So we did PORTUGUESE IRREGULAR VERBS and THE FINER POINTS OF SAUSAGE DOGS as original editions. 500 copies of PORTUGUESE were published (in 1996) which we actually got rid of; we didnít sell most of them, we just gave most of them away. One German friend bought 200 of them and gave them to his friendsÖZimmermann, heís a real person, but his name appears in the booksó
SW: Ah, I see.
AMS: Yes, Professor Zimmermann. With the second one, he also took a couple hundred copies. And then we reprinted PORTUGUESE IRREGULAR VERBS, another 500. So there were 1000 copies which existed in an almost hamizdat edition, and then these were published in that format commercially in the UK quite successfully. And now theyíre going into a mass-market edition all put together in the UK in December under one title, TWO AND A HALF PILLARS OF WISDOM.
SW: That does make a lot of sense, as Iíve heard a number of complains that these booksówhich are essentially short story collections or novellasóand issuing them as separate editions at 8 pounds each seemed a little pricey.
AMS: Thatís true, and the mass-market edition will be at 7 or 8 pounds as well. But the point about the separate editions is that thereís a bit of a demand for them because of the quality of the editions. Theyíve done a lovely job of them with the covers, and with the nice illustrations inside the books.
SW: They are very handsome editions.
AMS: Yes, with those gorgeous covers. So I think people do like them.
SW: I also notice the Canadian editions have the same ďlookĒ as the UK ones.
AMS: Yes, because the original UK editions from Polygon were so beautiful.
SW: Definitely. Well, Polygon has certainly increased their profile dramatically with the success of the #1 LADIESí DETECTIVE AGENCY books. Obviously they couldnít foresee this, but what are they able to do now because of your success that they couldnít do before? Certainly with the 6th Ramotswe book (IN THE COMPANY OF CHEERFUL LADIES) the print edition was huge, in the low six-figures--
AMS: Yes, the first printing was 110,000 copies, and they are up to 130,000 now. Which, for hardback by a UK publisher, is very encouraging. Itís meant that the turnover has gone up from just over a million to 2.3 million over the last year. Theyíve obviously done very well and Iím delighted, so it gives them the opportunity to expand their list a bit, although thereís the problem of how far they can expand before difficulties set in. But it puts [Polygon] in a comfortable position, which is nice.
SW: Especially with Random House behind you in Canada and the US. When you have a major publisher, they are able to do a great many different things. Theyíre touring you all over the place, thereís promotion, ads in the major papersóthere was a full-page ad in the New York Times.
AMS: They took out a full page, full-color adóimagine how much that would cost! But yes, they can do that when you get to that sort of scale. But itís interesting that the books didnít have that at the beginning. They made their way in, as they apparently say in the trade, on an ďorganic basis.Ē
SW: I can definitely attest to that. I used to work at Partners & Crime in New York and I remember when I first started there in late 2001, we could only get the Columbia University Press editions.
AMS: Reallyóso you saw the beginnings of it!
SW: Yes, I did.
AMS: Well Iím most grateful. Itís people like you in the independent bookshops in the US that really got it going.
SW: I believe there was a shop in Bostonó
AMS: Concord Books. They were the others, but I know I had good support from Partners & Crime.
SW: Black Orchid Bookshop, as well.
[We spend a few moments talking about P&C]
AMS: S.J. Rozan is quite associated with them, isnít she.
SW: Sheís been a friend of the store for a long time and actually had her launch party about three days after your signing.
AMS: Oh yes, I remember now. Sheís very nice.
SW: I remember when you first visited P&C for a drop-by signing, so there were few people thereó
AMS: She was there.
SW: Yes, along with her friend Keith Snyder, whoís also a writer. Both longtime fans of your work as you know now. But that was definitely one of the most memorable smaller, ďnon-signingĒ events the store had.
I remember speaking with you then about where you belonged within the crime fiction genre. Certainly, the #1 LADIES books are nominally mystery novels starring a lady detective, you werenít out to write crime novels, but now youíre associated with them and visiting mystery bookshops. Iím curious as to what differences you see between crime and literary fiction.
AMS: Well Iím quite happy to cross the genres or between them, as I believe one can do. I think obviously we all know there are some books which fall very clearly and firmly with the genre of mystery or crime, and some within very clear subdivisions such as police procedurals, etc. I think, in fact, you can move around the edges of the genre quite successfully. So the von Igenfeld books have nothing to do with it, while THE SUNDAY PHILOSOPHY CLUB has something to do with the genre but only in a rather quirky, incidental way. And I think thatís the great thing about the genre because it allows one to explore all sorts of moral and social issues. Itís also a wonderful vehicle for the exploration of place.
SW: Very much so.
AMS: Thatís its great thing. So take someone like Michael Dibdinís Aurelio Zen novels, talking about his Neopolitan one (COSI FAN TUTTI) itís a lovely exploration of Neopolitan mores as well as actually having a very complicated plot. Though I donít go in much for complicated plotsóI donít at all. I concentrate on characters.
SW: Thatís a real hallmark of most of the best crime fiction. Most of the writers I know, if they had to pick between plot and character, they tend to pick character.
AMS: Yes, I think so as well.
SW: In reading THE SUNDAY PHILOSOPHY CLUB I thought, even though plot is secondary, there is a mystery plot and itís more in tune with a typical crime book than the Precious Ramotswe books. But what really came across, aside from the fact that Isabelís a very interesting character who can be liked by some and disliked by othersó
AMS: Absolutely right. Iím aware of that. Isabel is a good person, a kind soul. Sheís very thoughtful, obviously. And I rather like her. I respect her. Sheís not cuddly, like Mma Ramotswe, but sheís quite realistic. And I think in the next volume weíll probably see more of the human side of her, which might be a good idea. Because I wouldnít want people to think that sheís cold or that sheís distant, as some people might take the view that sheís a bit of a bluestocking. I donít want people to feel sheís too much like that.
SW: But at the same time, thereís that element of the bluestocking, but that doesnít come across in her conversations with her family. She really comes across as warm, almost too caring.
AMS: She does.
SW: Then thereís her nieceís lovelife problemsó
AMS: (laughs) I know. And Cat isnít going to get any better. There are some people who constantly make the wrong choices in that department, and Catís certainly one of them. Sheís really not going to change, even though people want Jamie to get a look in, butówe shall have to see.
SW: Quite honestly I donít think Jamie and Cat are all that compatible.
AMS: No, they arenít.
SW: I donít know if itís overt, or if Iím picking up on this too much, but there seemed to be some sort of tension between Jamie and Isabel.
AMS: There is, but I think thatís something one would have to handle very carefully because there is obviously affection there, but at the same time, Isabel has a very real sense of what can be and what canít be. Some people have said to me, ďOh, why donít you make that develop,Ē but Iím not sure whether in real life it would develop.
SW: Itís definitely a case-by-case thing. [I then launched into a long-winded story about two friends who liked the same guy and one elected to step aside because the friendship was more important than any man.]
AMS: Yes, so thatís something that can be examined more deeply in volume II.
SW: When will that be published?
AMS: I still have to finish writing it, but itís due at the end of February. Iíve written about 20,000 words of it so far, so roughly about a quarter. Iíll finish it at around Christmas, then have all of January and February, which are writing months.
SW: No traveling?
AMS: Iím trying to restrict my traveling time. Iím doing too much.
SW: Thatís a very smart thing to do.
AMS: It really does get out of control.
SW: A few months ago I interviewed Michael Connelly and one of the things we talked about were the sheer demands in terms of publicity and promotion. And I know youíve also had to stop teaching. How do you handle the demands of what your publishers want and what you need to do to spread the word with actual writing?
AMS: Well the publishers are always very good about it, they make suggestions or proposals. They never say ďyou must do such-and-such.Ē They discuss it. To a great extent, my over-commitment has been self-inflicted. So what you have to do is to have a very clear plan of where the time is going to be spent, to know that in advance. But at the moment my situation is completely unsustainable. I was in New York, as you know, and went back, then came here, then back in the United States before returning to Scotland. I was going to go to Italy but unfortunately I canít do that now, then I go to the US again for a couple of weeks, and so on. Iím getting that under control. So for January and February I wonít go anywhere, travel in March, travel in May, wonít go in June, that sort of thing.
SW: Youíll actually have blocks of time for writing.
AMS: Writing blocks, yes.
SW: Youíre also working on 44 SCOTLAND STREET as you travel. But are you one of those people who prefers to have the comforts of your office to write?
AMS: Yes, Iíll need that section of time to finish the next volume of THE SUNDAY PHILOSOPHY CLUB because I found I couldnít really do that on the hoof. Whereas I can with 44 SCOTLAND STREET. But yes, I really need blocks of time to finish the novels.
SW: I find it amazing that youíre able to do a daily serial, for one thing. But I do find that it reminds me in some way of a daytime TV serialóif it were adapted for television, would you want to be involved?
AMS: We sold the rights to the company, Working Title Films that made (Armistead Maupinís) TALES OF THE CITY, and we have scriptwriters working on it at the moment.
SW: And can a comparison be made with a daytime soap opera at all?
AMS: Iím not sure Iíd want to call (44 SCOTLAND STREET) a daytime soap opera, although others might! I think, how to put it, itís appealing to the same interest that people have in following the lives of characters on a daily basis, in small chunks. You can do that at the level of the most banal soap opera, or you can do it in what one would hope is a more sophisticated way. Itís the same sort of appeal. Why notóthatís what storytelling is about.
SW: Indeed. So while it may not have the shock value of EASTENDERSó
AMS: (laughs) No, it doesnít have that. Thereís far more reflection and character development. I enjoy it greatly. And it certainly worked; it was published between January and June in The Scotsman and it did very well.
SW: I know youíre writing the second installment. How many more do you see yourself doing?
AMS: I donít know. Iíll see how I feel at the end of the second volume. It really depends.
SW: I know weíre running out of time, but how involved are you still with your previous career as a medical law professor?
AMS: Iíve taken a three-year unpaid leave of absence, so Iím not really doing anything in that area.
SW: Youíve also written extensively about euthanasia, which is a very controversial topicódid you ever feel at the forefront of it?
AMS: Sometimes. I didnít take a very controversial position on it. My position was, I suppose, very mainstream. I was against legalization of euthanasia of people in vegetative states. I donít think that is a wise development. I suppose I was involved in other subjects that were controversial but I didnít take a radical view.
SW: On the academic side, what do you want to accomplish further that you havenít already?
AMS: Thatís a very interesting question. Iíve got a couple of books that I would like to write in the academic area, on responsibility. Iíd like to write to a bit more about criminal responsibility. Iíd also like to write a little bit more on bioethics, though whether Iíll do that, when Iíll do that, how Iíll do that, I really donít know. Itís really rather odd being away from it, in a sense. I think that actually will be quite useful if I want to go back. Having a break, I think, can help to clarify all sorts of things. Itís rather liberating to step back and return to it some time later.
SW: Definitely. And in terms of writing fiction, obviously youíve done so many different things, written so many kinds of books. Is there any project youíve been thinking of doing that you would like to try?
AMS: I donít think thereís anything waiting to be done that Iíd like to be able to do. Iíll do a total of 8 Mma Ramotswe books, so two more left to write. And then Iíll initially do four Isabel Dalhousie books, but I can anticipate taking her beyond that. So Iíve got another five books to write over the next three years. So my work is reasonably cut up. And then Iíll see what happens with SCOTLAND STREET. People also ask me about a fourth volume of the von Igenfeld books, as a number of people seem to want another one. So I may revisit him at some stage. I donít knowóIíd like to. (Laughs)
SW: I certainly hope for another volume if you can!
AMS: Thank you very much.
From here
More Alexander McCall Smith, here