4-5-2003
Another page on the same author in this site, here

ALMOST THERE
The Onward Journey of a Dublin Woman.
By Nuala O'Faolain.
275 pp. New York: Riverhead Books. $24.95.
February 23, 2003
'Almost There': Leaving Dublin
By DEBORAH MASON

Nuala O'Faolain is the rare Irish female writer who's man enough to pour out in public her own story of family misery and the demon drink. Breaking ranks with her sister Irish authors and their taste for delicate literary memoirs, she churned out the blisteringly candid ''Are You Somebody: The Accidental Memoir of a Dublin Woman'' and earned entry into an exclusive club: the official (and mostly male) chroniclers of Irish pain and rebirth, from James Joyce to Frank McCourt.

In that book, O'Faolain recounted her loveless childhood with an alcoholic mother who never wanted any of her nine children and fled them every chance she got. She wrote of her desperate teenage couplings; her salvation in academia and her affairs with lovers of both sexes, including the art critic Clement Greenberg; her problems with loneliness, alcohol and Irish hypocrisy.
''Almost There,'' the second installment of her memoirs, finds O'Faolain a recent, and skittish, recruit to a more settled existence. Not to worry: she is still that ferociously truth-telling woman. But now, after years of emotional exile, she has arrived, late and rumpled, to a life in which she is making room for other people. The agent of her deliverance, she says, was the generous reception of her first memoir. Longing ''to be finished with turbulence,'' she is also blunt about her prospects. ''I have won a few skirmishes against self-defeat lately.'' But ''I'm uneasy underneath. I am not used to being given things for no reason. If my present good fortune is a reward, when did I earn it?''
As she enters her 60's, O'Faolain is also staring down her own mortality, entering a decade she calls ''a next-to-Last-Judgment.'' And she has, unexpectedly, found herself part of a couple -- in America, of all places; via Match.com, of all things. The man in question is a twice-married Jewish lawyer from Brooklyn named John who, lucky for her, has the patience of Job. As she begins to read abandonment into their every exchange, their relationship becomes the vehicle for O'Faolain's showdown with the shadow of her spoiler mother: ''My own self goes threadbare as her powerful self takes over and she, in my mind's eye, at the age I am now, totters ahead of me up the street in Dublin on the way to the pub, her back rejecting the home that tried to keep her in. . . . Her unhappiness seems much more real, still, than my happiness.''
''Almost There'' is also a memoir about the hazards of writing a memoir. Even as O'Faolain takes a magnifying glass to every errant emotion, every failure of nerve, she will suddenly stop to question the very premises of this literary form, especially its built-in apparatus for betrayal. ''Memoir,'' she declares, ''is, surely, a genre that leaves a lot of blood on the tracks.'' Pleading guilty to some of the slaughter with her own ex-lovers, she makes a pledge to remember that ''I am one person and other people are themselves, and not what I have decided they are.''
She also debates the assumption of self-importance it takes to write a memoir in the first place. ''In Ireland,'' she observes, ''there are sanctions for speaking out -- on the lowest level by sour murmurs behind your back that you're in it for the money, and on a much more serious level by reproach for breaking the consensus that previous generations kept intact. . . . Couldn't you have left the poor woman her good name? What right have other people to know what went on behind closed doors in your family?''
Nevertheless, O'Faolain seems to have few inhibitions about revealing her mother's brutal failure to love or her father's neat escape from his family as a society columnist, spending every evening on the job or with a mistress. Naturally, his daughter went to unfortunate lengths to be someone's -- anyone's -- adored little girl. O'Faolain reports unflinchingly her years-long liaison with a much older, married lorry driver she picked up in a bar. Whenever he summoned, she would drive hours to a run-down motel for their near-wordless trysts. She would wait months for his phone calls, in which it took only his ''low, slow old man's voice'' saying, ''Is that my little girl?'' to cause her ''inner self'' to ''soften and . . . spill, heavy, like candle wax.''
Her account of a vacation in Italy with four of her siblings manages to be both unsentimental and affecting. ''It was something that we were meeting,'' she writes, ''because we are the remnant of a family who never went on a family holiday, nor even a family outing, not even once, and for whom every shared meal was perilous.''
O'Faolain comments pungently on the clan's unspoken rules as to what can and cannot be talked about. ''I read once that the children of an alcoholic never have arguments with each other because they're too afraid that starting anything will start everything.'' During their amiable vacation dinners, she notes, ''Our family never did discuss anything that might divide us'' -- like the brother who ''sat down and drank himself to death.'' Their ruinous mother is barely mentioned, except to say what ''a character'' she was.
O'Faolain has a tangy storytelling style, nurtured in a mordant Irish sense of irony and an Oxford-trained sleekness of thought. The most vivid of her ruminations -- on ''the first man I ever adored,'' on her ''muddy, ferny'' secret hideout as a child -- have the rush of elegant daydreaming. Others go on too long or are annoyingly preachy. And with all due respect to what she describes as her sacred bond with readers, she has included too many of their letters to her.
This is not a memoir for those who want to come away with a lesson or see loose ends tied into cheery bows. O'Faolain's epiphanies come in fits and starts and there is unfinished business all over the place. As the book ends, she is worrying about her corrosive ''sourness,'' which imperils her new relationship, and her poisonous jealousy of John's luxuriously loved 8-year-old daughter. Yet it is such unrepentant honesty -- and her almost childlike determination to do better -- that gives her book its strength.
This is a writer who, on impulse, rings up the Central Statistics Office in Dublin to find out how much time an Irishwoman her age has left to live. She then resolves: ''Let me be Jane Eyre, prim and tough, and in the end, adored by father and child, and not the lunatic woman, cackling madly up in the attic. Of all things I would ask of life now, the thing I want most is to learn ordinary, daily love. If I could love more steadily than I ever thought I could -- more than I ever saw done -- I know I would be saved.''
Deborah Mason is a writer and critic who lives in New York.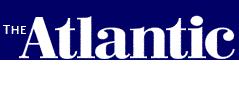 The Atlantic Monthly | March 2003
Return of the Native
Almost There: The Onward Journey of a Dublin Woman
by Nuala O'Faolain
Riverhead Books

The Irish journalist Nuala O'Faolain's 1996 memoir, Are You Somebody?, became a best seller in America and a sensation in Ireland. Like Angela's Ashes, it was published during a momentous period in that country, when countless Irish people were uniting in outraged opposition to some of Ireland's most entrenched and brutalizing forces, including the Catholic Church, alcoholism, child neglect, and an oppressive patriarchy. O'Faolain's life was profoundly shaped by all these forces, and so many readers found a version of their own experience in her story that the book became politically important. "Ireland changed," O'Faolain notes simply and accurately in the preface to the paperback edition, "and I was to be both an agent of change and a beneficiary of it."

If O'Faolain's new memoir, Almost There, is far less powerful, that is only because her subject is minor: the book chronicles her experiences since the publication of Are You Somebody? "The story is a parable," she tells us, "about miracles that might happen to anyone in middle age." And indeed, much of the book is rosy. O'Faolain reports that she has surfaced from a deep depression in these past few years. By adopting some much-loved animals and then by reaching out to new friends and to her siblings, she has conquered the loneliness that marked so much of her life.
Many of these anecdotes, particularly those about her siblings, who shared her desperately unhappy childhood, are affecting. O'Faolain writes so well and is in possession of such a keen intellect—not to mention that greatest of Irish traits, wit—that her remarks on a variety of subjects, from the indignities of middle age to the complexities of Irish America, are always engaging, even if they lack some unifying principle to give them a greater, combined effect.

However, although I admire O'Faolain's literary achievements, I find much of her behavior, as recounted in Almost There, questionable. For someone to identify herself as a feminist—as she passionately does—yet to have affairs with married men is, at best, hypocritical. Granted, she possesses more than the usual amount of self-knowledge about this contradiction: "It is an evidently wrong thing to do—for one woman to use her freedoms to secretly steal from a woman who is less free," she correctly notes. Still, her last affair ended not because she acted on this noble insight but because she got dumped.

Consider, too, one of the "miracles" she describes in the book's first chapter: she is at long last helping to raise a child. Whether that child—the daughter of the man who is the current object of O'Faolain's fickle sexual and romantic attraction—will come to regard her exposure to O'Faolain as equally miraculous remains to be seen. O'Faolain is intensely jealous of her lover's attentions, and she rails against the child's share of them: "I have no interest whatsoever in eight-year-old girls," she tells him at the beginning of one sickening harangue, and "We have to have Christmas the way she always had it or she'll be upset? Tell me you're kidding!" O'Faolain reproduces six of these ugly rants, apparently as a kind of public confession. But what about their effect on the poor girl who will surely read them one day, or on the girl's mother, who is helpless to protect her child from someone whose interests clearly run counter to the girl's? I must ask of O'Faolain and her kind: Why bother to cripple the patriarchy when women themselves are so eager to do the old, dirty work of humiliating wives and hurting children? —Caitlin Flanagan
March 2003
Alone in a crowd
Almost There: The Onward Journey of a Dublin Woman by Nuala O'Faolain. New York: Riverhead Books, 2003, 272 pp., $24.95 hardcover.
Reviewed by Mary O'Donoghue
AT THE CLOSE OF HER 1996 BOOK, Are You Somebody?: The Accidental Memoir of a Dublin Woman, Nuala O'Faolain resolves to "[k]eep working on [her] escape tunnels out of the past. Keep hoping to break through to the here-and-now." That book and its follow-on, Almost There: The Onward Journey of a Dublin Woman, are as much about excavating the unhappiness of the author's past as they are attempts to tunnel up from darkness and strike light. Escaping the past has been a failed enterprise for O'Faolain, and we see the same preoccupations paining this installment of her memoir: the tunnel, bored by an unrelenting self-evaluation, is what is important. Now in her sixties, she finds a classical parallel for her mission. "Writing has brought me up from underground. I've been my own Orpheus." But O'Faolain's scrutiny of her more recent past is hardly the careless backward glance of Orpheus; it is tenaciously forensic, scorching in its honesty and saddening in what it finds.
O'Faolain is well-known in Ireland for her Irish Times columns and frequent radio commentary. Are You Somebody? grew from the foreword to a collection of her journalism into a book-length narrative. The project drove her deep into the details of her background in an effort to make sense of her present identity. She was born into a Dublin family of nine children, with a feckless journeyman journalist father and an alcoholic dreamer for a mother. She beholds her adult self: prominent radio, television and print journalist; a woman without husband or child; a lonesome figure spending evenings in her room, with wine and books for company.
O'Faolain's delineation of loneliness, wrenching in Are You Somebody?, reappears here, raw as a wound, in words as starkly beautiful as stripped bone. Almost There opens with the author in her mid-fifties, just after the break-up with her partner of almost fifteen years, the journalist Nell McCafferty. She assumes responsibility for the loneliness that worries and gnaws at the edges of her life. After all, she sees her name in print, hears herself on the radio--confirmation that she is "somebody" in the world, and yet not enough. Nobody's lover and nobody's mother, autobiography is an effort to write herself back into being. Yet autobiography is also autopsy: O'Faolain's "I" is to be dissected and dispassionately picked over. "[Writing] about my life as if it were over fitted exactly how I felt. The good times were indeed, as far as I was concerned, effectively over. So, now was the time to walk around my experience and examine it, to see how it had arrived at such emptiness."...
Irish sighs

Nuala O'Faolain sifts through the everyday with precision and individuality in her memoir, Almost There

Geraldine Bedell
Sunday May 11, 2003
The Observer
Almost There
by Nuala O'Faolain
Michael Joseph £14.99, pp288
When she was in her mid-fifties, Nuala O'Faolain explains, she felt that middle-age was too bleak to talk about. She had no child, no lover 'and no other creation'; she believed passionately that her life had been a failure. 'I was so dull that even a description of my dullness would have had too much life in it.'
Paradoxically, this is an enticing hook for the opening of a memoir, not least because she also confesses to having had a slew of male lovers in the past and to having just finished a 15-year relationship with a woman. It becomes more interesting still if you know that an introduction that she subsequently wrote to a collection of her Irish Times columns, a description of the regret that filled her life and its roots in her childhood, became a bestseller at home and in America, where there is an avid market for Irish misery-memoir.
Now in her early sixties, O'Faolain has written a follow-up. In the years since the publication of Are You Somebody? she has written a novel and moved to America; she has become a rich woman and, it emerges, a loved one. But a tone of mournfulness still drifts through her writing like a mist.
Sometimes this borders on the irritating. Why does she persist in letting her long-dead mother mess up her life, even if she did prefer drinking to looking after her nine children? O'Faolain is 63 and hugely successful: isn't it time to get a grip? And then, more disturbingly, there's her current jealousy of her lover's eight year-old daughter. Her resentment of this child is so churlish, so self-regarding, that it makes one doubt the virtues of candour. Still, candid is what O'Faolain determinedly is, and if she is set on being unflinching, I suppose her readers will sometimes have to flinch for her.
The real point about O'Faolain, though, is that she writes with such precision and individuality that she could make the copy on the back of a cornflakes packet compelling. And her subject matter isn't so far off that. She deals in the ordinary, daily stuff - moths that stumble through the window on warm air, the silky feel of sand under a hedge on a Donegal beach, where it has never been warmed by the sun. But she handles her material with such particularity of perception and with a way of letting the reader in on the emotion, that it's pretty irresistible. She says that she could easily write 1,000 words for a newspaper column on a phrase like 'grist to the mill' and it's clear she has great fluency, but her facility is combined with carefulness: the structure deftly leads you forwards; there is craft underneath the moreishness.
Almost There is much preoccupied by the differences between America and Ireland, for which her feeling is 'intensely physical but full of emotional mistrust'. Despite a claim that this book is predicated on 'the sorrow of believing that it is too late for anything good to happen and the joy, therefore, when something good does', O'Faolain's fundamental belief appears better summed up when she says: 'I don't believe that life offers us many consolations of the same size and weight as it offers us hurts.' By the end I had a hunch she didn't really want to be happy, because she found unhappiness much more interesting and useful.
She considers the possibility that the success of many contemporary memoirs, including her own, may have less to do with the specifics of the author's life than with underlying rhythm, 'and readers graft their own emotions and experience onto that rhythm beneath the overt text'. She is nothing if not a rhythmic writer and this is why Almost There is not a remotely depressing book: the prose is filled with the sap of finely expressed insight.

Posted on Sun, Feb. 23, 2003
Raw, undigested memoir/fiction
"Onward Journey of a Dublin Woman"
Reviewed by Patricia Boyle Haberstroh
Almost There
By Nuala O'Faolain
Riverhead. 275 pp. $24.95
In her new book, Almost There, The Onward Journey of a Dublin Woman, Nuala O'Faolain says it is the "stranger who wants to take a magnifying glass to your personality," thereby acknowledging a reader's interest in dissecting the psyche exposed in any memoir.
O'Faolain's earlier memoir, Are You Somebody?, began as an introduction to a collection of her Irish Times columns. Her novel, My Dream of You, is "more revealing of me than the memoir was," according to Almost There. This new book continues her story, covering the six years after the publication of Are You Somebody? and focusing on O'Faolain's escape to New York from a repressive Ireland. Given the author's track record, Almost There will probably be another big seller, in the Angela's Ashes genre of Irish family life.
The line between memoir and fiction shifts continually in Almost There; and one soon wants to hear the other side of many stories, like the breakup of a 15-year lesbian relationship or the perspectives of Joseph, the Donegal farmer, and John, the New York lawyer, O'Faolin's lovers in this new narrative. We know the family from earlier books: the passive, alcoholic mother, a "harbinger of defeat" who gets much of the blame here; the distant man-about-town father; the brothers and sisters; most of all, the "silence which is used to manage the Irish family."
Imagining herself as a fictional character, O'Faolain says that she would rather be Jane Eyre than the madwoman in the attic. But in Almost There, as O'Faolain describes her jealousy toward John's young daughter, her playing into Joseph's image of her as a needy child, her eventual admission that she suspected Joseph was married but didn't ask, the madwoman certainly has not been exorcised.
While recording the thoughts of a woman in her 60s, which she rightly argues have been little written about, O'Faolain explains her failure to reconcile her feminism with a lover's sexism: "I'm sure that the frank and equal non-sexist partnership that the sixties discovered is the most sound basis for lasting love, and I hope I would insist on working towards that if we were younger."' But neither the search for love nor reaching 60 can justify such compromises, and one expects trouble ahead.
One of the problems with Almost There is the raw, undigested nature of the material, an ongoing self-analysis that takes us past the World Trade Center bombing to O'Faolain's latest attempt to work out a loving relationship. Discussing the potential response to her "using" other people in her memoir - among other things, readers might be bothered by the inclusion of childlike letters to her from her former lover Joseph - O'Faolain explains: "use is the key to the therapeutic function of memoir writing." At times Almost There has the feel of a therapy journal. A published memoir should be more than this.
O'Faolain's journalistic eye works well here, however, as it always has; and she is a good writer. Her descriptions of American life demonstrate the same talent that made her one of Dublin's best journalists. Comparing Ireland to the United States, she writes: "Here in America, they'll go for cosmetic surgery, reconstruct their teeth and bleach them white, exfoliate their skin, tan it, laser their failing eyesight, wear toupees, diet savagely and insert silicone into their bosoms to get a Dolly Parton-like silhouette, get hair transplants, Botox injections, motors inserted in the base of their penises, liposuction, zap their spider veins, attach false fingernails and toenails."
Such passages suggest that in Almost There, O'Faolain is often a much better observer and judge of other people's psyches and behavior than of her own. In the best parts of this memoir, she becomes the stranger taking the magnifying glass to others.
Patricia Boyle Haberstroh, professor of English at La Salle University, is the author of two books on Irish women writers: "Women Creating Women" and "My Self, My Muse."
The Story of Chicago May

Nuala O'Faolain

Hardcover 320 pages (November 24, 2005)

Publisher: Hamish Hamilton Ltd

Language: English

ISBN: 0718145232
The long road home

May Duignan stole her family's savings and fled rural Ireland for America, where she became the notorious Queen of Crooks. Her story so gripped Nuala O'Faolain that she has written her biography

Saturday November 26, 2005
The Guardian
I was in the west of Ireland when I heard about the Irishwoman who ran away from home towards the end of the 19th century and became famous in America as a crook known as "Chicago May". I was told that a book about her, written by a local historian from her part of the country, was based on the life story May published in the 1920s. I knew that, before my own time, there was very little autobiography by Irish women, and almost none by women who were neither saintly nor patriotic nor literary, so I had only to hear about the book to want to read it. But it seemed that no library in her native land had ever heard of her, much less had a copy of the book. I went online and found it in the New York Public Library on Fifth Avenue, the words thrilling me as they came up: Chicago May, Her Story: A Human Document by "The Queen of Crooks", May Churchill Sharpe, 1928.
Manhattan, however, was 3,000 miles away.
But the book about May by the local historian was in the main library of the county she came from, County Longford. So early one morning in late summer, soon after I first heard her name, I got ready to drive halfway up Ireland to read it.
When I was a producer with Irish television, I made a series called Plain Tales, in which older women looked into the camera and told their life stories uninterrupted, the editing cuts covered by their own innocent snapshots, little pictures faded to sepia of fat babies and girls in old-fashioned coats swinging arm in arm along out-of-focus streets. I found those women and coaxed them into talking - partly for myself, who had never felt myself enrolled into the company of women by my solitary mother, and partly as an act of redress on behalf of the millions and millions of women stuffed into graveyards who might as well never have been born for all anyone knows about them. Millions of men die unknown, too, but at least they once had an audience in a tavern or a marketplace. What they were like was of some consequence in the world.
I might not have gone after May if she'd written her life story when she was still young. Now that I'm not young myself, I see retrospection as the one source of insight available to everyone. Or I might not have gone if May had lived in one of the eras I have to struggle to imagine - among the dogs and sheepskins of a medieval towerhouse, or wearing beauty spots on her powdered face in the 18th century. But she ran away into her adult life just as the past turned into our present. In Proust, the richest of consequences unfold at the beginning of the last movement, when the narrator returns to Paris after the first world war and stands here in our time, where there are telephones and taxis and aeroplanes, and opens a perspective back on to the world which, up to this, he and his readers have been within. May would have as wide a span. She could look back on an antique, agricultural society from the vital chaos of the new cities of America.
She died in 1929, the year of the stock market crash. So, she was a famous criminal in the era of long skirts and big hats, but she was also a contemporary of my mother's.
The lineaments of the town that would have dazzled the eyes of little May Duignan when she was a country child - grey roofs rising from marshy fields, old shopfronts along the main street - can still be made out in Longford. But sun bounced off the glass and steel of the shopping centre where I ran up the stairs to the Local Studies library, eager to start reading. Below in the car-park, women marshalled their broods - slender daughters in full makeup, little boys in football shorts, calm, round-eyed infants. A mother bowled a buggy along, issuing instructions over her shoulder with such confidence that she never even looked around. What skills did May command, I wondered as I opened the book, that could compare to the way these women organised children and shopping and households? What was she good at?
Then - I hardly noticed half a day pass.
I hadn't been prepared for the sheer amount of story, the number of places May had been, the number of things she'd done, the coincidences that had happened, the wonderful highs and terrible lows - the sheer speed of her tumultuous life. I hadn't realised that her world was much wider than Ireland and America: that it was in Paris, for example, with the most dangerous of her lovers, that she first came to real grief, after they burgled the American Express office there. But there was frontier America, too, Egypt, England, South America. There were marriages and murders, diamonds and absolute poverty, exotic places and here - home. I lifted my head and reminded myself where I was. Longford. Just under a hundred years earlier, then, the May of this book had come through this very town, a tall, straight-backed woman, fabulously dressed, and with a purse bursting with money for all to see.
But pallid, with a jail pallor.
And that was when she was only in her early 30s. There were extremes of experience still to come. I raced through the pages, shaking my head as I read the way people do when they can hardly believe what they're being told. Imprisonment. An oblique encounter with the Easter Rising. A lethal, obsessive jealousy. Collapse on the icy streets of Prohibition Detroit. And then - a miracle. May had lived down at grassroots level, looking up at important events and people; now, the eye of a great person fell on her - a caring eye - and against all the odds, she had it in her to respond. But even that was not the end. There was a last act still to come, and even at the very last minute, another development.
How like her, I thought, when death was staring her in the face, to be starting off in a new direction. But as I closed the book, I was already asking myself what I meant by that.
What did I mean by "like her"?
I had no real sense of May. She was indomitable, certainly; simply to have survived the twists and turns of her life proved that. But I had no real grasp of the self that was the only thing to connect so many people and events. It was as if May - the flavour of her, her appeal for other people, her interests, her characteristic ways of thinking and feeling, her beliefs, her tastes - was obscured by the drama of her life. And by the author's indifference. The local historian who wrote the book in front of me had not been interested in the mystery of personality. "She was a truly evil person," were his first words about May, and his analysis never got much further than that. His account of her life was a remarkable achievement in fact-finding by a gifted researcher, but it was the chase, not the quarry, that had interested him. It was as if this woman had been called forward out of the ranks of the forgotten, had opened her mouth to speak, and had then been told to be silent.
It was beyond me to leave it at that.
I looked around for some other avenue of approach. It turned out there was a history of May's home parish, written by a retired schoolmaster named James MacNerney, and I sat on in the library and read that. The book is a labour of love full of the most minute details of schools built, matches won, ambushes set, dances held, churches dedicated, and of poignant snapshots of haymaking and visiting relatives laughing in print frocks and windblown children with flower faces outside one-room schools, and barns once used for dancing, and stern football teams in baggy white shorts. It is a book to restore the reader's faith in the beauty and strength of community; and the community of the village of Edenmore, stretching from Saint Patrick to the present day, included even May. Though May was approached somewhat gingerly. What exactly she did was left vague, other than that she emigrated and "lived a flamboyant lifestyle. She was an attractive young woman ill-prepared for the lures and pitfalls of life and of money." A remote and largely unchanging community survives by not saying things rather than by saying them, and readers would understand, of course, that what was being said was that May turned to crime and that the crime, since it involved money and attractiveness, had something to do with sex.
The few lines conclude: "Perhaps the most charitable approach to the subject is to breathe a prayer for her and not to judge her."
The kindly evasion almost laid a duty on me to enter another protest.
Why was she assumed to be a victim? Might it not be the case that her life was chosen by her, insofar as she was free to choose?
There was nothing more to read. If I wanted to go further with May, I'd have to visit where she came from. So I contacted James MacNerney, and a few days later I drove north again, this time to be shown around Edenmore by himself and his friend, another retired gentleman, who also expresses his affection for his native place by writing about it, though what he writes are humorous, nostalgic ballads. The two of them climbed banks and jumped over stiles and reversed the car up lanes at speed and stood on the tops of breezy hills as if they were in their first youth, tripping over themselves with pride. Here was the schoolhouse - thatched then - that May attended, there a holy well Saint Patrick himself blessed beside a thornbush covered in the rags and socks and dishcloths of petitioners. There a mill, here a view of five counties, there the church where the Duignan family went to Mass, here an ancient wattle path across marsh ground.
They even saw to it that I was welcomed into the very house - blackish-green trees around, the stone of the original four rooms as thick as a fortress - where May was born and grew up. It was the most isolated dwelling in a lonely place, facing a hill, behind it a wilderness of purple bog.
We were received with the courtesy and hospitality of an Ireland of long ago and sat in "the room" - the room off the kitchen - drinking tea out of china cups and eating sandwiches and cake that the lady of the house and her daughter had prepared for us. They said nothing except to press their visitors to more. No doubt they're full of opinions in private - the young woman was a college student - but on this semipublic occasion, only the men were making statements.
When they arrived at May in their unhurried talk, their tone became tentative.
"She was a fine person," James said, but he looked around a little helplessly, because there was no getting away from the fact that the fine person did become a notorious criminal.
Our host, the man of the house, said gravely, "They were very decent people, the Duignans. Tremendous decent people."
"She was a fine person, but she fell into bad company," the balladeer added helpfully.
The three men nodded. They had found a formula that preserved her for the community even if it took away her free will.
I left Edenmore and took the road through the water meadows of the basin of the River Shannon - evening mist coiling slowly across them - heading for home.
It made me uneasy that I was sliding towards involvement with May before I knew anything about her at first hand, since I hadn't yet read her own book. Already, something within was trying to enlist me. Something that was more impulse than reason was telling me to stand beside her, to re-open the file on her, to call people back to look at her again. It was true of nearly everyone who ever lived that a careful estimate of what they had been had never been made. But though there was nothing to be done about their silence, May happened to live when there was a mass literate audience - an audience who wanted a vicarious thrill from crime the way audiences have always done, but who had to get it from books. There wasn't much radio or many films in that brief period, and there was no television - so she got her autobiography published. That made her different from all the billions of people, including every one of my forebears, who left absolutely nothing behind.
If I were to retell her life, I would have several natural advantages. I was Irish like her. I was a woman, and a woman who, like her, had never been a mother. That we'd both written life stories was no doubt due to that - that we hadn't done the work of mothers, or in any other way applied ourselves to what was called, by the Catholic Church of her childhood and mine, "the duties of our station in life".
And we had both looked to America as a place of transformation. She got there when she was young, I'd made visits there from time to time in the hope of changing myself, and now, as it happened, I was seriously engaged with the place. Orthodox biographers never talk about their personal reasons for embarking on such-and-such a piece of work. They present themselves as pure mind. But I was very conscious that May had spent a great part of her life in the States and that her book was in a library in New York and that I had been going to Brooklyn on and off for the last few years to stay with a friend and his young daughter. Time and again I almost became committed to them, but then I'd back off, and come back to Ireland. If I followed May, I'd be where I should be - where the unanswered question in my own life was.
I turned off west towards home, and drove along a straight stretch of road between sombre trees. Suddenly, flash upon flash, the lights of the car were caught by streaks of vermilion and gold. Posters! The poster for a circus. For a mile or so there was a poster every few yards, bright as parakeets lined up in greeting. The smell of warm canvas and crushed grass came back from when, when I was a child among dull green fields, the circus arrived from another world. The astonishing elephant. The acrobats like seals flipping and diving in the shadows under the Big Top. The circus people themselves, with their lurid makeup and their caravans that spilled tin basins and puppies and exotic pieces of cloth on the rough ground.
May had no information, I thought. How could she have - a barefoot child out on the edge of the bog in a forgotten corner of a forgotten country? But if she somehow knew, if she sensed that there was a world out there that had colour and oompah music and glittering women who balanced perfectly on the backs of plumed ponies, what would stop her from taking off?
Couldn't I take a risk? I never meant to write about a crook - I don't even read about crooks, insofar as there are celebrity crooks nowadays. I'm a bookish person; I'm not attracted to the street. But wouldn't there be something exciting about throwing away my old supports - as she would have done - and starting off in a new direction? Especially as I wouldn't be alone. I'd have her company, after I read her book.
After all, I want the circus in my life, too.
People run away, I thought; that's how it's always described. But there's also running towards.
The posters disappeared. I drove on through the soft night.

January 01, 2006
The Story of Chicago May by Nuala O'Faolain
REVIEWED BY ANNE ENRIGHT
THE STORY OF CHICAGO MAY
by Nuala O'Faolain
M Joseph £16.99 pp307
We are bringing them all back home: it is not just recent emigrants who are returning to Ireland, but the dead, the lost, the long-ago disappeared — their ghosts are being repatriated one by one. This is a necessary task. So deep was the shame of emigration that, for many generations, we never dared to ask what really happened to them, once they were gone.
In 1890, May Duignan left the family farm in County Longford, on the night that her mother was giving birth to her fifth child. She took with her the household savings, with which she bought, in Liverpool, fine clothes and a cabin passage to America. Even at 19, May was not one to go steerage. She had a great sense of herself and she never lost it. This is what kept her going through all her adventures and if — like many wayward women — she slipped into poverty and abjection, her descent was slow enough and better fun than most.
For much of her life, May made her living as a "badger", a robber-prostitute who fleeced rich clients, of which there was no shortage in the boom towns of Chicago and New York. Nuala O'Faolain, quite rightly, fails to see the glamorous side of the sex industry. A Chicago prostitute would service an average of 26 men a night, at 50 cents a pop, and she would pocket 25 cents. Her professional lifespan would be no more than five years.
This, then, is what happened to girls who were not met off the boat. As it happens, the Irish in Chicago rated lowest of all ethnic and racial groups for "crimes against chastity", probably because strong family networks were already in place when they arrived. But May had betrayed and left her family. She had recourse to an uncle's house in Nebraska, but "she did not like it there". She was strong-willed, sexualised and already looking for a great, bad time.
Her first husband was Dal Churchill, "a robber, highwayman, safe-cracker, cattle rustler, and general all-round crook" who spent much of their marriage on the run. He was, she claims, lynched by a pious mob near Phoenix. A stint as a chorus girl netted her another one — a middle class misfit called Jim Sharp who might have made a respectable woman out of her if he hadn't been, at a guess, psychotic. After a year of bizarre domesticity, she left his nice house and his nice mother and went back to her life of crime.
May considered herself a cut above whoredom by virtue of being a robber, independent of bully boy or madam. She occasionally scored huge amounts of cash from her clients — who, we must assume, were pretty drunk when she dipped them — although the money was as soon made as gone. May drank, too, of course. She had a drinker's hard neck and a drinker's sense of the grandiose. And, like many swashbuckling women, she needed a man to run with her, outdrink her and brawl with her when the drinking was done.
The great, doomed love of her life was a man called Eddie Guerin, who brought her to Paris in order to blow up the American Express Office safe. They were caught on the boat train back to Calais — at least Eddie was; May pretended not to know him, and went on to London with the loot. She came back, however, to stand by him through his trial, and served four years' hard labour for her pains. Guerin was sent to Devil's Island, and was one of the few men ever to escape it. He did so with money that May scraped together after her release. Once she had it sent to him, "I got me some extra nice fine linen and filled my purse to overflowing. Then I went home." O'Faolain relishes the scene: this grand, disgraceful object walking the streets of her home town. "It forced the community to a first conscious, collective exercise in ambiguity," the kind at which Irish communities have always excelled. She also knows the sadness of it, how we can never go back to the place in our heads. "Disappointment is itself a dry experience. The words you find for it . . . are no more than perfunctory."
Eddie Guerin finally made it as far as London but May was unfortunately obliged to take a pot shot at him, for which crime she was sent to prison again. After 10 years, she was returned to America suffering from malnutrition. Her life went downhill at speed and she reached bottom, handcuffed to a hospital bed in Detroit. It was here that she was, in the best of narrative traditions, saved, by a reforming policeman who urged her to "write it all down".
O'Faolain herself has writtten two riveting memoirs, so she knows how writing your life story can be a redeeming yet strangely hollow act. She has great respect for May's account, Chicago May, Her Story: A Human Document by the Queen of Crooks, and she refuses to fictionalise the woman who wrote it: "That would be as bad as if a woman climbed out of a grave and brushed the clay from her mouth and spoke, and I substituted my own words for hers." Instead she accompanies the reader through May's words, imagining, wondering, questioning; trying somehow to "know" the woman who wrote them down.
One of the last questions she asks is whether May "enjoyed living", as she claimed to do. How, she asks, could a woman whose life was based on the "brutish, debilitating work" of prostitution claim to enjoy anything? The question is, in itself, a little sad.
For many years, May managed to have a pretty good time. She travelled widely, dressed well and smiled at judges and juries with notable ease. She fell in love. She was famous. She had, or thought she had, some power. "Opening a woman's body to a stranger," O'Faolain writes, "is as grossly physical an event as being shot to death." Perhaps this is true — but at least May Duignan managed, in her long afterlife, to raise a little hell.
Anne Enright is the author of The Pleasure of Eliza Lynch (Vintage). The Story of Chicago May is available at the Books First price of £15.29 on 0870 165 8585

January 8, 2006
'The Story of Chicago May,' by Nuala O'Faolain
The Queen of Crooks
Review by BEN MACINTYRE
THE STORY OF CHICAGO MAY
By Nuala O'Faolain.
Illustrated. 307 pp. Riverhead Books. $24.95.
PROFESSIONAL crooks are as hard to track down when dead as they are tricky to trace in life, and for similar reasons. Criminals tend to be wary about leaving clues; when they do spill the beans, it's usually for money or self-exculpation or revenge. Being dishonest, they tend to lie - but inconsistently. By the end of the 19th century, con men, safecrackers, mobsters and their molls had attained a seedy glamour, and many wrote memoirs with titles like "I Was a Bandit" and "Why Crime Does Not Pay." (A female gangster named Sophie Lyons wrote that last book, which, so far from warning against the perils of crime, reads like a detailed advertisement for various forms of felony.) Such accounts tended to be racy, self-inflating, unconvincingly moralistic and extremely unreliable.
The Irish writer Nuala O'Faolain has waded undaunted into this treacherous biographical terrain with a spirited account of the life of Chicago May, one of the few notorious women in the male-dominated rogues' gallery of American criminals. May Duignan was born into poverty in County Longford, Ireland, in 1871. At the age of 19, she stole the family savings and headed to the United States, beginning a life of crime that would include prostitution, con artistry, blackmail and violence, with plenty of foreign travel thrown in. Quite why May turned to the bad is unknown. This was not something she discussed, or even appeared to think about much. In her own book, "Chicago May, Her Story: A Human Document by 'The Queen of Crooks,' " published in 1928, shortly before her death, Duignan described where she went, what she did and whom she did it to, but not her feelings. Despite the title, May's "humanity" was not a subject she wished to explore.
O'Faolain, the author of two memoirs and a novel, fills the yawning gaps with her own imagination. As she concedes, May's emotional reticence, her "lack of self-consciousness," is "a negative quality to the biographer, whom it condemns to incessant speculation." O'Faolain has therefore constructed her book from bricks of facts - some reliable, some dodgy - held together with the mortar of conjecture and wishful thinking. The result is so spackled with conditionals that it makes for awkward reading:O'Faolain "imagines," she "supposes," she "believes," in order to round out this unfinished character. "That's what I think she must have been doing," she declares, or tells us what "May might have thought."This is neither a novel nor a biography; there are no footnotes or bibliographic citations, and little to depend on save O'Faolain's determination to drag this character out of the murky past: "Off she sailed with her red-gold hair and blue eyes and raucous laughter and tough-as-nails mannerisms and reckless energy."
Chicago May took her moniker from a few years spent in that city, but like most crooks she was rootless, feckless and unstable. She floated from Nebraska to New York to Paris with a succession of grim and violent men, spending money wildly when she had it, prepared to do anything to get it when she was short. Mostly what she did was sell her body, although O'Faolain (and Duignan herself) delicately preferred to consider her "a badger," a woman who lures men with the promise of sex and then robs them.
Was May an outlaw in the traditional mold, a glamorous good-time girl? Or was she a casualty, ruined by the sexual demands of men and the cruelties of society? O'Faolain, rather uneasily, offers us both portraits. One moment May is admired for her high-rolling bravado: "She was famous for her method of biting the stones out of men's scarf pins while she amorously pretended to bury her face against their chests." But the next, beaten up yet again, she is to be pitied and mourned. We follow her as she moves from town to town, from man to man, from job to job, jolting from sympathetic heroine to tragic victim and back again. "She has to arrive in some town, pull herself together, lift her bag, and walk down the steps to begin her boring, alienating, uncomfortable, dirty and dangerous work. It was a gallant life in its way, and extremely lonely."
O'Faolain is best when looking through the prism of May's unlovely life to a wider world. Duignan, like so many other young immigrants, emerged from priest-controlled peasant Ireland to a place of unrestrained decadence, of sexual license, cheap gin and the dazzling corruption of the Tenderloin. O'Faolain's own troubled Irish family background (the subject of her memoir "Are You Somebody?") is touchingly recalled as she links May's fate to that of her own unhappy brother, Dermot, who drank himself to death.
The law caught up with May in England, where she was sentenced to 15 years for the attempted murder of a former boyfriend. Imprisoned with her in Aylesbury was Constance Countess Markievicz, the Irish nationalist who played a starring role in the Easter Rising. With an almost audible wrench, the author brings them together. The countess and another convict were set to work washing dishes: "I feel certain that this other convict was May." From here, Duignan is invested with a political cause, though there's little evidence she cared deeply about Irish nationalism or, for that matter, about Ireland.
May's end was bleakly poignant. Deported to the United States after serving 10 years of her sentence, the middle-aged jailbird drifted back onto the streets and would surely have died there had her case not been taken up by August Vollmer, a leading police official and judicial reformer, who urged her to write her life story. She went briefly straight. "Nothing can turn my path," she declared. But the book failed to make her fortune, and soon she was back to her old ways. Soon after that, she was dead, expiring in a hospital ward on the day she was to have married an old flame from her past.
May Duignan's autobiography is remarkable as much for what it fails to say as for what it reveals. There is little of the bogus hand-wringing that accompanies so many books of the genre. May tells her story with cool inflexibility. This was one tough cookie and, as O'Faolain points out, "she never makes the slightest effort to win the reader's sympathy."
The winning of sympathy for May Duignan is O'Faolain's self-appointed, well-meaning and somewhat thankless task. Certainly one doubts whether May herself would have been grateful. O'Faolain has tried to capture her subject by making her into a symbol: of oppressed womanhood, of Irish nationalism, of the immigrant experience, of the traumas within O'Faolain's own family. But May left so little evidence, so few emotional fingerprints, that, for all O'Faolain's careful weaving, she slips through the net.Chicago May is still on the run.
Ben Macintyre is the author of "The Napoleon of Crime: The Life and Times of Adam Worth, Master Thief."
Almost There

By NUALA O'FAOLAIN


Excerpts
Blood on the tracks

Writing for a Dublin evening class about her alcoholic mother was painful for Nuala O'Faolain, but it unexpectedly launched her on a new career, aged 55, as a bestselling autobiographer

Saturday April 12, 2003
The Guardian
If I had been asked to report on middle age when I was halfway through my 50s, I would have said it was too bleak to talk about. Much too bleak if you believed, as I passionately did, that your life has been a failure. I seemed successful - I was a columnist with an Irish newspaper, and columnists are not nobodies. But when I looked at the private side of my life, all I could feel was regret, and all I could see was what was missing. I occasionally saw my sisters and brothers who lived near me, but I didn't think of them as a resource for everyday living.
Our father had been a big fish in a small pond because he was the first journalist in Dublin to write a daily social diary about the receptions and parties and formal events that happened around the town every night. His dapper, charming figure, usually in evening dress, had been welcome everywhere he went. Not so my poor mother. She was a shy, lonely woman, the inefficient manageress of wherever we happened to be living, a bookworm who, when she added drinking to reading, could escape the reality of nine children and a husband she was in love with but could not trust.
Over the years, we watched our father become more sought after and our mother become a hopeless alcoholic. Worry about her became a bond between us when she was left a widow, but once she died too, the family didn't seem to have any function. Anyway, I felt that at the age of 55 I shouldn't be depending on the family I came from; I should have made a circle of my own. As it was, I didn't even have the company of colleagues in a workplace because I wrote my columns from home.
I think the effect of all the evenings I spent on my own was what made me an autobiographer. I know that on about the third glass of wine, most nights, I would suddenly have a desire to pick up the telephone and call someone - anyone - though I never did. I just waited for the impulse to pass. The rest of the time, I would have said, I didn't miss talking at all. But I wonder whether I was using alcohol to suppress a need to communicate. Questions about myself were accumulating within me. Whatever the reason, when a small publishing house in Dublin asked to bring out a selection of the opinion columns I'd been writing for the Irish Times and I realised that this selection would be, in the end, the only evidence that I had ever existed, I offered to write an introduction.
At first I thought the introduction would be as impersonal as a column itself. But when I seriously asked myself how one introduces opinions, and what are opinions, anyway, and where do opinions come from, I realised that they came from nothing else but the experience of living a life. So I began to consider the possibility of making a quick sketch of the kind of life I'd had. I suddenly imagined myself giving a report on middle age, though I hadn't been asked for one.
There was a steamer trunk on a top shelf upstairs that I'd kept through every house move, though the key had been lost 30 years before. I went up to it now and knocked it off its shelf so that it would split open. I sat on the floor in the aroma of musty paper and read the letters in the trunk as urgently as if there were clues to treasure in them. If there had been no steamer trunk, or if there had been different things in it, what I was to put forward as my story might have been different. I think an autobiography is like any other narrative - never better than partial and provisional. But as well as I possibly could, and from the heart, when I managed to start my tale I told the truth.
Why wouldn't I? Middle age is the least talked about of all the seasons of life, and yet it seems to me the most exacting. It is adolescence come again at the other side of adulthood - the matching bookend - in its uneasiness of identity, its physical surprises and the strength it takes to handle it. A person who feels herself still uncertain, still tentative, still a learner, is startled to see beginning in her age group, a winnowing-out, a next-to-last-judgment.
In the centre of Dublin, just up from the neon and burger joints of the wide main street, there are terraces and squares of tall Georgian houses that have become homely over the centuries and are warrens now of different uses. One of these is the Irish Writers' Centre. Before I could get my introduction started, I had to sit on a plastic chair under the elegant stucco ceiling of what, in the 18th century, would have been a reception room, gazing morosely at the teacher's wonderful shoes on her shapely legs, a reluctant enrollee in a six-session writing course.
My fellow students looked at me a bit closely the first day because they knew who I was - as far as they were concerned I was a writer already. But I'd gone blank when I tried to write the introduction I'd promised. I couldn't take possession of the first-person voice. I had all kinds of theories why this was so - for example, that it was because I was Irish and female and had had the message drummed into me all my life that female isn't nearly as interesting and important as male. Now if I were an American, I thought, with a sturdy tradition of civil rights behind me, I'd say "I" proudly. But theories weren't helping me.
It had got to the point where I was afraid to answer the phone in case it was the publisher. So, in desperation, I signed up for the writing course. I remember how the windscreen wipers pushed the streaming rain from side to side of black, gleaming streets as I drove into the city on the nights of the classes, and how much I resented leaving my fire and my glass of wine and how much I didn't want to meet other people and didn't want to make an effort. But I had to.
The contradictions within me kept my tongue tied. That was what sent me on the writing course, where, it turned out, some of the others were so talented that I looked forward all week to hearing them read out their assignments. I was driving home from the class one cold night, laughing to myself because the homework the teacher had set us was to write 1,000 words about something that happened in a bathroom. "Not sex!" she'd said, wagging her finger at the men in our group because they had an amazing ability to find a sex angle to every subject, no matter how apparently unpromising. I was wondering what the guys were going to do this time, when abruptly my laughter cut off. I'd remembered that my mother died on the floor of the bathroom in the small, rented apartment that saw the end of all that she was.
The laughter must have opened a door within me. "Of course lots of people must die in bathrooms," I gabbled to myself. "They're the only room in the house that you can lock, usually, bathrooms. Well, for poor people. Poor people must die in bathrooms -" But the film I tried never to watch had begun. I saw my mother's death. I hurried to the kitchen table and with my coat still on I held my hands over the keyboard, imagining how it must have been.
She didn't lock the door, the last time she was ever to touch it. She was alone in that horrible little flat. I had always avoided that bathroom, because of the glimpses of private things I did not want to know about my parents - indigestion tablets, yellow marks on the porcelain of the toilet bowl. Now I saw her stumbling as the dizziness started, I saw her beginning to fall, I saw her slumping halfway down, then all the way down, a thump, then stillness, silence, the person she had been become an ungainly shape, her poor face pressed against the shabby floor.
That was the beginning of my writing, though I soon went back in time to my childhood and started over again there - not that that kept my mother out of the narrative. I don't know the right name for what I wrote. It wasn't an autobiography - that's a much larger enterprise than I attempted and it needs a big, solid view of your own importance to sustain it. Yet it wasn't merely an autobiographical essay - I did hope by the end to have put in enough raw material to be known, not so much by the reader as by myself. What I was writing went this way and that way. It had no real theme. It was more a cry of protest than anything else, and detail accumulated as I tried to explore why my life seemed to have come to nothing in spite of great promise and many good and happy times and people.
The best word for what I made of the introduction is probably "memoir", which is the slightest of the forms of reminiscence, though it's a word that has too much of the aesthete about it, too much of the something perfectly formed. It is a word that suggests the author's shaping of the memories is the point; not the memories. It is too smooth for the random, ragged way my past came back to me.
There is an idea current in the prevailing culture that writing about something that pains you heals the pain. I was not, when I began writing my life story, and am not now, healed of my mother. But you do gain a small distance from anything by keeping it in suspension in your mind while you work at finding the words to fit it. The process is so slow and incremental that you don't notice its effect, but the point is that it is a process.
This relief to the individual is justification enough for self-revelation in some cultures. But not in Ireland. In Ireland there are sanctions for speaking out - on the lowest level by sour murmurs behind your back that you're in it for the money, and on a much more serious level by reproach for breaking the consensus that previous generations kept intact. How could you do it to your poor mother? they say. Couldn't you have left the poor woman her good name?
Silence was the defensive strategy of a people who did not believe situations can be changed and did not imagine they could ever get away from each other. And it made a kind of sense - at least everyone concerned kept a shred of dignity. My father took this line about my mother's alcoholism; it wasn't there if it wasn't spoken about.I wasn't an expert in denial like he was. Nor, of course, did I understand the context in which he saw her, or have access to his memories of her as a young woman and his lifelong private knowledge of her. I wanted to talk straight out about the harm she did, once he and romance betrayed her, and about how he had not prevented the harm. I didn't need permission from the family to do that.
Nevertheless, I needed to introduce my project in some better way than just sending my brothers and sisters copies of the finished book. So at draft stage I visited the three older women, approaching each in a different tone, just as they use different tones with me. Memoir is, surely, a genre that leaves a lot of blood on the tracks. Unless it is nearly completely solipsistic, it involves reporting on other people who have real lives. And the autobiographer knows in advance that there is going to be an afterlife, when the people within the book read it. It is, therefore, of all seemingly candid forms, the one most likely to be shaped by diplomatic necessities. If I were the biographer of an autobiographer, I'd be very interested to discover what they felt they had to clear out of the way before telling their story.
For a few weeks in Ireland Are You Somebody? was such a sensation that bookstores sold it straight from the wholesaler's cartons - there wasn't time to put it on the shelves. The small publishing house rose to the occasion magnificently, the owner carting boxes of new print runs around in his own Jeep to deliver with his own hands. Within six months the introduction was bought for England and Australia - the opinion columns were dropped, and from then on it was published just as a memoir. I added an afterword to the original at that stage - it had become ludicrous to present myself as someone whose disappointing life was essentially over, when my life was patently bursting with new growth.
And on Saint Patrick's Day in 1997, in Berlin where I'd gone on a package-tour weekend, the phone in my hotel room rang. It was afternoon, and I reached for it from under the bedclothes - you can imagine how iron-cold it must have been that in a new city I was back in bed in the afternoon. It was Tony Glavin, the writer and editor who had suggested the book in the first place: "Hang on to your hat, Nuala. Are you ready for a piece of news? Are You Somebody? has been bought! It's going to be published in the States!"
Which is how I came, exactly a year later, on Saint Patrick's Day, 1998, to be sitting on the set of Good Morning America at something like 7:30 in the morning, drinking green soup and singing "When Irish Eyes Are Smiling".
I'd arrived in New York the day before. I couldn't sleep for nervousness, and I was awake when they called me very early in the hotel. I got up from my knees where I had been praying to nobody in particular and went to shower. It was dark still, just before a cold dawn, and way down below there was only as much traffic in the wide streets as in a sepia photograph. These are hard moments, and I often thought of my father when the challenge of making a presentation of myself had to be met. He put on a façade all the time.
I was taken around the corner to the TV studio and into the make-up room, where the affable man in the chair beside me, both of us trussed up under capes like babies being fed, turned out to be Frank McCourt, at that time one of the most famous men on the planet and a hero of mine. He was so laid back that I relaxed too, and in we went to the studio as if it were the most normal thing in the world, where we were put on a sofa between monitors taking feeds from the preparations for Paddy's Day parades all over the States, with black policemen in green wigs, half-frozen majorettes in little green skirts twirling batons, folk groups, banner wavers, pipe bands, hordes of Riverdance clones, green beer and cheerleaders with green pom-poms.
Are You Somebody? was discussed for maybe a minute-and-a-half maximum. Then there was a song, I think. Then there was an excursion into politics as sudden as it was brief. The male interviewer leaned towards Frank and said earnestly, "Could you explain one thing to me about Northern Ireland - could you explain how come you beautiful, beautiful Irish people fight with each other?"
Frank pointed to me, "Ask her. She's living in Belfast." So I gave a mini-lecture on how different American types who hate each other's guts are able to live together because they all trust that they have access to jobs and justice, and all Northern Ireland needs is reformed institutions that would inspire the same trust, because the people there don't have to like each other either, all they have to do is coexist. That show was a wonderful way to enter the great continent of North America. The kitsch was a liberation: it was like coming out of an Ireland leached of its malice and into some bright place where identity seemed a matter for lighthearted celebration, not bitter division.
My memoir began its existence in a Georgian drawing room in Dublin, at the writing class I went to. The idea for its first words came in a room of classic proportions under a ceiling of intricate plasterwork, paid for in its day like everything else in Ascendancy houses by the toil of Irish peasants on distant estates, people like my own ancestors, who never saw an elegant room from one end of their lives to the other. Well, here I was going out into America, where my story at least started on level terms with everyone else's story. I had as much chance of making it as anyone.
· This is an edited extract from Almost There, The Onward Journey of a Dublin Woman, published by Penguin, price £14.99