4-4-2008
Petite Anglaise, by Catherine Sanderson


Site: http://www.petiteanglaise.com/

Wrote blog and got the sack. V bad. Will sue
Last Updated: 3:05am BST 19/07/2006
English 'Bridget Jones' brings employment test case over internet diary, reports Colin Randall in Paris
An English secretary is bringing a test case under French labour law after allegedly being sacked for bringing her employers into disrepute by writing a "Bridget Jones in Paris" blog describing her everyday life.
Using the pseudonym La Petite Anglaise, she has attracted a sizeable international following for her musings on love, work and single motherhood in her internet diary.
Her blog postings, which are read by up to 3,000 people a day, do not reveal her own name, nor that of her French former boyfriend who is the father of her three-year-old daughter, and have never identified her employers.
But partners at the leading British accountancy firm Dixon Wilson alleged that she made herself and therefore the firm identifiable by including her own photograph on the weblog. They also complained that she used office time to work on it.
The secretary - who asked to be identified only by her Christian name, Catherine, to protect her child's privacy - began the blog "as a bit of fun" two years ago.
She occasionally mentions sexual encounters but without explicit details. "I have sometimes played up the Bridget Jones thing, in that I am not afraid of making fun of myself, but I don't see myself as in the least scatterbrained," she said.
References to work have included descriptions of a quintessentially English office atmosphere with a framed portrait of the Queen on the wall and "Cadbury's chocolate, Tetley tea, beers after work".
There is one embellished account of accidentally showing her cleavage while helping to set up a video conference meeting. And she refers to an office Christmas party where someone breaks the "unwritten rule" of pulling his cracker before the senior partner and his wife have pulled theirs.
The senior partner is described as "very old school", a man who "wears braces and sock suspenders, stays in gentlemen's clubs when in London and calls secretaries typists. When I speak to him, I can't prevent myself from mirroring his plummy Oxbridge accent."
Catherine said: "They are intended as humorous anecdotes, nothing more."
But she claims she was made to feel "like a naughty schoolgirl called up before the head" when suddenly summoned to the office of the senior partner at the firm's Paris premises.
She was told she was being suspended pending dismissal. "The phrase used, 'gross misconduct', usually means you've done something terrible like you embezzle money from your firm," said Catherine, 33, a French and German graduate who grew up in Yorkshire but has spent all her working life in Paris.
"I was so shocked that I didn't stick up for myself, even to point out that the whole blog was written anonymously. I was given five minutes to gather my belongings and leave."
She admits that she sometimes worked on her blog in office time but only when she had no work to do. "Other employees would often read books at their desk if things were quiet."
Catherine also admits twice taking half a day off work, after citing nanny problems, when she had arranged to meet a boyfriend. But she said there had been no complaints about her work.
Her lawyer has lodged a claim, one of the first of its kind in France, with the prud'hommes - a French employment tribunal - claiming compensation of up to two years' pay, or about £54,000.
"It is really a matter of principle as far as I am concerned, in defining the boundaries between personal and professional activities, where the line should be drawn for bloggers who touch on the events of their working life in their writing," she said.
The Dixon Wilson partner for whom Catherine worked said the firm was unlikely to feel able to comment.

February 17, 2008
Catherine Sanderson's racy internet diary gets her sacked
When our featured writer started to chronicle her life as the blogger Petite Anglaise, matters quickly spun out of control
Catherine Sanderson
The day I created my anonymous internet diary, the nom de plume "petite anglaise" instinctively sprang to mind, and felt so very right, so very natural, that I considered no other.
Ask any English girl who has ever lived in France, and I'm sure she'll tell you she has been called a petite anglaise at some time or another. It is a name loaded with meaning: an affectionate tone implies that the anglaise in question is not just English, but cute and English; a hint of lasciviousness makes her sound sexy and taps into a commonly held view that English girls are rather easy. But there is another layer of meaning I've always found appealing: those two words summed up neatly everything I ever wanted my life to be: an English girl who has been translated into French, her life transposed into a French key.
I embraced everything French and even met my own Mr Frog through my friend Sarah, a Scots girl with a penchant for sex with strangers. At the time, we were both assistantes at the Sorbonne Nouvelle in Paris. Sarah placed an ad in a classifieds magazine.
"Jeune fille anglaise ouverte cherche amis français," it read. She was overwhelmed by the volume of enthusiastic responses, ranging from the filthiest of indecent proposals to earnest letters from men claiming they sought only to practise their English.
Mr Frog was among them. When he turned up to meet her at the Café Charbon – I was chaperone – I was instantly attracted to him. Slim-built, with short, dark-blond hair, he was quietly charming, with a dry sense of humour that struck me as unusual in a Frenchman. He asked me out while Sarah was queuing for the toilet. I felt it would be a terrible waste if this boy were to wind up as another notch on her belt when I sensed he might be rather special.
We moved in together when my stint at the Sorbonne Nouvelle came to an end. With Mr Frog by my side, I laid the foundations for my French life. I was no longer just any petite anglaise. I was his. We were deliriously happy.
Seven years later, we lived in an apartment building on the avenue Simon Bolivar with one-year-old Tadpole, our daughter. It pained me to see how much Mr Frog had aged: long hours at work had leached the colour from his cheeks. The boy I'd fallen in love with had eyes that twinkled like the illuminations on the Eif-fel Tower, he kidded around, and never failed to see the funny side. The man I lived with now was a pale, grey-scale shadow of his former self.
We shared a home, slept side by side, and yet we were trapped in separate routines, a widening gulf between us. All that remained were echoes of how we used to be. Most nights he returned home hours after Tadpole's bedtime; long after I had eaten, watched a film or retired to bed with my book.
In the mornings he either left before Tadpole awoke or languished in the bath, struggling to gather the strength he needed to face the office while I scurried around getting myself and Tadpole ready.
I worked as a secretary near the Opéra. One day, as I was scrolling through the on-screen headlines, an article about an internet diarist caught my attention. Belle de Jour, I read, was a high-class call girl who had won awards for her writing. I was fascinated – both by Belle and by the "blogging" phenomenon.
Anyone could create their own little outpost on the internet, according to the "how to" articles I found. Why not me too? In a few clicks I signed up for an account, named my blog and chose a rudimentary template. My alter ego was born.
I had unleashed a force which, within less than a year, would turn my life, and the lives of those dearest to me, inside out.
For a month or two I filled the blog with what I hoped were witty, arch observations about life in Paris. Mr Frog was first introduced in a Continued on page 2 post about how French women seem to be conditioned from an early age to accept adultery as a fact of married life. "Mr Frog works late every night," I wrote in my closing sentence, "allegedly."
His pseudonym wasn't particularly inspired and it was a small leap to begin referring to our daughter as Tadpole. For months I stopped short of revealing much about myself. But one day the following autumn I finally stuck a toe across the line, writing: "Mr Frog won't marry me . . ."
There was nothing in the substance of what I wrote that I hadn't already discussed with him a hundred times in private, but here I was suddenly inviting comments from strangers on our personal life. Did I secretly hope to shame Mr Frog into popping the question?
"I hope you don't mind what I wrote today," I said when he arrived home that night.
"Mind what? I haven't read it, I'm afraid. Work is so crazy at the moment . . . You go ahead and write whatever you want. It's your blog."
Spurred on by his benevolent indifference and the supportive e-mails and comments I was receiving in ever increasing numbers, I began pouring more of myself into petite anglaise, secure in the knowledge that no one actually knew who petite anglaise was.
Unflinching honesty became my calling card. I documented my dissatisfaction with my job, the guilt I felt when I admitted I had no desire to be a stay-at-home mum, and the feelings of jealousy which surfaced when Tadpole clamoured for her father, clearly her favourite parent.
And when I sounded off about the hours Mr Frog worked, or our dithering over whether or not to have another child, even my discontent with my relationship with Mr Frog occasionally escaped from between the lines, however much I tried to hold myself in check. The blog was an outlet; writing a strangely liberating experience. It was easy to forget that every time I vented my spleen, my words appeared across thousands of computer screens.
My online persona was wittier and sexier than I could ever hope to be. My readers seemed to assume I was elegant and poised, as though some of the glamour they associated with Paris had rubbed off on me, too. I wasn't about to set anyone straight – I enjoyed projecting this new, improved version of myself; this person I longed to be. Being popular as petite anglaise online took some of the sting out of feeling so lonely and hollow, so taken for granted at home.
And, over time, it was as though petite anglaise really did begin to write a part of me back to life. The girl I used to be – who had reluctantly taken a back seat while I grappled with the realities of work and motherhood – grew stronger and more confident with every post. Petite anglaise leapt off the screen; she lived and breathed; she cast a shadow. Together we walked taller.
Mr Frog seldom took the time to look through this virtual window on to my soul. If some of my entries were pleas for attention or thinly veiled warnings, then they were futile, because no matter how many people read my words, the one person they were intended for didn't appear to be paying attention.
"I teased Mr Frog the other day that I could be having a torrid extra-non-marital affair, writing about it in the public domain, and he would still be the last to know," I wrote wryly in my comments box in December, six months after the blog's inception. He didn't react.
THE more I divulged of my life, the more other people seemed to feel compelled to reciprocate. I had a soft spot for a particular reader, James, an English guy who had left 40 or 50 intelligent, erudite comments over several months as Jim in Rennes.
He made the transition from comments to e-mail one day by asking me the quickest way to get from Montparnasse station to Charles de Gaulle airport. Then he made a cheeky request, asking me to name-drop his friend's band in exchange for a ticket to see them play in Paris. I'd never done anything like that before, but I cast my reservations aside and decided to do what he asked. James would be in town with a few friends to see the concert, so it would be an opportunity to meet him.
A few days later he sent an e-mail that marked a turning point in our budding virtual friendship. Suddenly, he had decided to open up his life to me.
"Okay, petite, I know you didn't ask for this," the e-mail began, "but where would you go with the follow-ing? Happily married for 11 years (at least I thought so – never take anything for granted). Two delightful daughters, dream farmhouse in Breton countryside. Wife announces she's leaving you. So far so normal, if a bombshell. Wife announces she and your best friend are together. Nothing 'Our Tune' didn't cover. Accidentally find solace with distraught wife of (now ex) best friend. Develop intense relationship. Spend three years of wildly contrasting highs and lows, before finally splitting up. Remain great friends as she goes back to boyfriend from before her marriage; present (along with baby's father) at birth of ex-girl-friend's daughter. Firm friends with both her and boyfriend. Take stock of what the hell happened!"
He had lived through drama; he spoke of hard-won emotions and overpowering desire. His words thrilled me, but also unsettled me. Mr Frog and I seemed tame in comparison. What tantalising possibilities lay beyond my comfort zone?
The concert James had asked me to wasn't a date, I told myself, but it was a night out. Dressed in jeans and a favourite tailored jacket over a scoop-neck T-shirt, I felt sexy but hoped it didn't look like I was trying too hard.
James was tall – much taller than I expected. He wore indigo jeans and a brown corduroy jacket, and I caught a faint but pleasant hint of aftershave. He greeted me with grave blue eyes and a cautious half-smile.
"It's funny," he said quietly after introducing me to his friends, "but I don't really feel like I'm meeting a stranger tonight, not after everything I've read. It's only your face which isn't familiar."
We talked about my day at work and the band we were about to see, and I studiously avoided all mention of Mr Frog. While my mouth opened and closed mechanically, my body savoured the long-forgotten feeling of being physically drawn to someone. It was as if all my senses were amplified: when the sleeve of his corduroy jacket brushed my forearm, it gave me goosebumps.
I had no idea whether my excitement was reciprocated, but it was thrilling enough just then to be faced with concrete proof that I still had some capacity to feel so powerfully attracted to someone.
Late in the evening I found myself staring at his hands, which were resting on the table in front of me, long-fingered, elegant yet strong-looking. Maybe some hint of the longing I felt showed in my face, because James said in a strangled voice: "I've been trying to keep myself in check all evening, out of decency, out of respect for the fact that you're in a relationship, but I'm sorry, I can't not say this, I just can't."
"Go on," I half whispered, wishing I had drunk less.
"Ever since I started reading petite anglaise, I've felt drawn to the girl who wrote it. I was seeing a French girl for a while, but my heart just wasn't in it. I couldn't get you out of my head. Even though you were in Paris, and with someone. And even though I had no idea what you actually looked like . . . And then you walked into the bar tonight, and – well, this is going to sound corny, but to hell with that – any doubts I had just vanished when I saw you."
He had started falling for petite anglaise before we had even met? This was either utter madness, or the most romantic thing I'd ever heard.
I was exhilarated. Terrified. Thrilled that he wanted me as much as I now knew I wanted him. Panic-stricken at the thought of what could lie on the horizon. I heard my voice saying that I should really go home, persuading him to walk me to the taxi rank. "Of course. If that's what you want," he said sadly.
As we walked out I slipped an arm around James's waist, my hand creeping inside his T-shirt. He looked at me questioningly. I couldn't explain. At the corner of rue Oberkampf and avenue Parmen-tier we paused and he pulled me close. My hands inside his T-shirt gripped his back, and I clung to him as though I were drowning.
Stepping back, I hailed a taxi. For a few seconds I honestly didn't know whether I planned to drag James inside with me. I clambered in alone, taking flight like a frightened child. IN all the years we'd lived together, I had never cheated on Mr Frog. The idea of sneaking behind his back to plot a secret meeting with another man would have been inconceivable to me a few days earlier. And yet, suddenly, I was telling myself that it would be wrong not to take things one step further, that I owed it to myself to explore "what if . . ."
Not only had I never cheated, but I'd never been wooed in the electronic age. The rules of courtship had changed, and over the next two or three days I took a crash course in deception. My inbox was awash with James's messages, and I had to keep my wits about me, changing my password and signing out of e-mail every time I left the computer unattended.
My phone was set to silent mode, allowing a steady stream of incoming text messages to slip under the radar. I hadn't really had much use for my mobile before: it had hibernated at the bottom of my bag gathering dust, its battery flat, useless in an emergency. Now its memory was filled with staccato text messages: short, sharp and dripping with innuendo.
A master plan developed: James would come up to Paris one afternoon from his home in Brittany; I would leave work early on the pretext that Tadpole's nanny was ill; and we would meet at a hotel.
Much of that afternoon in the hotel remains an intense blur. My memory of what I said to Mr Frog a few nights later is much more vivid.
"I . . . I don't know how to say this," I said, my voice unsteady, my eyes downcast. "But I don't think being together is making either of us happy any more. We don't want the same things. We have the same fights over and over again. We never touch . . . When we're not arguing, we barely speak. I've thought about this a lot, and I want to try living apart."
Mr Frog's features were frozen in a mask of shock. He clearly hadn't seen this coming at all.
His eyes suddenly narrowed. "You've met someone, haven't you?" he said flatly. There had to be a trigger, a catalyst and, unerringly, he had put his finger on the truth.
"There is someone," I confessed, wincing as his face contorted into an ugly smile. I bit my lip. "But I think we both know this has been brewing for a long time."
"So, that's it. You've given up on us." Mr Frog shrank away from me. He put his face in his hands for a moment, and I stared at his thinning hair, his exposed scalp, horrified at how vulnerable he looked.
He pulled himself upright, grabbed his cigarettes and backed away towards the door. "I'm going out. I have to be alone. I have to get away from here. From you."
Mr Frog was gone for hours. For a while I was incapable of doing anything, but the urge to write something slowly overtook me. So while Mr Frog roamed around outside, I wrote a post on my blog.
In essence, it was a letter to him: an apology, and an obituary to our relationship. I wrote about the good times in our relationship and added: "I am profoundly sad and sorry that it has come to this. But I know, without the merest shadow of a doubt, that it is what is right."
Emptying my head on to the blog was both exhausting and satisfying. But going public with news so raw was not something I wanted to rush into on the spur of the moment.
That I'd felt compelled to write the post at all brought home to me forcefully to what extent blogging had become almost a necessity. The more dramatic the events I lived through, the more keenly I felt the need to make sense of everything by distilling my tangled thoughts and emotions into neat sentences.
Not that my audience was inciden-tal: I wasn't only writing for myself. I might not be ready to admit it yet – even to myself – but an unsavoury part of me secretly longed to see the ripples my cryptic announcement would send out across the internet.
I called my mother to tell her the news, reread my words calmly one more time and pressed "publish". I turned off the comment function. Putting the dramatic news out there was one thing; allowing strangers to react to it publicly quite another. But many people were so saddened to read my words that they sent supportive messages by e-mail instead. They offered advice, a place to stay if I fancied getting away from it all, and one girl even offered to send me a care package of English food I'd written about missing on my blog.
People genuinely seemed to care about our wellbeing: over time they'd grown fond of Tadpole, Mr Frog and petite anglaise. But I felt twinges of shame as I read. I didn't deserve these outpourings of cyber-sympathy. The victim here was Mr Frog, and since I hadn't yet alluded to the reasons our time together had come to an end, my readers were making assumptions based on a woefully incomplete picture. How would they react, I fretted, when they knew the whole truth?
I was sneaking a look at the visitor traffic graphs in the morning when Mr Frog walked in. "What on earth is that?" he said, gesturing at the jagged peaks of green and purple, leaning closer to get a better look at the graph. "Quoi? You've had all those extra visitors since last night?"
I felt the colour rising to my cheeks. "Not extra visitors, no. I think it's the usual suspects, but they're checking in a few times a day to see if there's any news."
"Any news? You mean they already know . . . about us?"
He sat on the edge of the bed for a moment, his face incredulous. "What the hell have you written?"
"Don't worry," I said hastily, suddenly seeing it through his eyes. "It's very dignified. In fact, I hope you'll like it, when you can bear to read it. I wrote it for you . . ."
"You're repackaging our life into some sort of soap opera, and you expect me to approve?" Mr Frog shook his head in disbelief.
"I'm going out to see a friend," he said, pulling himself to his feet. "I don't know when I'll be back. But please think long and hard before you write anything else."
After another hotel tryst with James, I wrote a post hinting at the sequence of events leading to the break-up, revealing that I had met the new man in my life via my blog. E-mails – from the supportive to the damning to the unambiguously insulting – soon clogged up my inbox.
"My God, Petite you cheated on Mr Frog?" exclaimed Fleur in disgust. "I've enjoyed your blog, but right now my esteem of you has dipped to an all-time low."
But Anna Red Boat had also met her partner through her blog. "All sounds a bit familiar. The internet is quite far and away the most civilised place to meet a suitor these days."
Those who had never been tempted to be unfaithful were quick to criticise; those who had been cuckolded themselves saw me as evil; those who had been through something similar urged me to follow my heart. As I read their comments, I heard my phone vibrating in my handbag. It was a text from James: "I think I'm in love with you."
My breath caught in my throat. We'd written hundreds of e-mails, talked for hours on the phone but spent less than 24 hours in one another's company. An unwelcome thought flickered across my mind, not for the first time.
I'd seen with my own eyes that in James's phone, my number was programmed as that of petite anglaise. Was it really me James had fallen for, or was it my blog persona? I wasn't even sure I knew any longer where one ended and the other began, so what chance did he have?
Extracted from Petite Anglaise by Catherine Sanderson, to be published by Penguin on February 28.

February 24, 2008
Au revoir to the lover who fell for the fantasy version of me
Trapped in a failing relationship in Paris, our writer found romance as the blogger petite anglaise. But soon after she committed to her online admirer reality began to intrude
Catherine Sanderson
I spied him immediately, waiting further along the platform at Rennes station, flanked by two fair-haired girls.
"Good trip?" he inquired. "And who's this little girl you've brought with you?"
"Say hello, sweetie," I prompted, as Tadpole, my daughter, clung to my legs. "This is Mummy's friend James."
"And these are my girls, Amanda and Carrie," said James, addressing his words to Tadpole. The tall, long-limbed girl wearing fine metal-rimmed glasses was Carrie, the older of the two; Amanda was shorter, curvier and looked more approachable. Both had spent their whole lives in Brittany, but to me they looked unmistakably English.
I would have blanched a few weeks earlier if someone had told me I was about to plunge into a serious relationship with a divorced older man, with children of his own and emotional baggage far heavier than the weekend bag which now dangled from his shoulder. And that I would meet him through my blog, petite anglaise. On paper, it seemed like folly. But in practice?
Well, it had often struck me that Tadpole's father, Mr Frog, and I seemed like children playing at being grown-ups, whereas James seemed like the real thing. As we drove to his home, I listened to how his tone changed when he spoke to Amanda and Carrie, hearing the gentle authority in his voice. I was surprised, but impressed, to see that he disappeared up into the attic that night to read to them before bedtime.
First I had known James as a lover, then as a friend. Now, two months into the relationship, I was discovering another facet of his character, and the more three-dimensional he became, the more attractive I found him. I hoped that seeing me as a mother – as opposed to petite anglaise, or a lover – made him feel the same way.
Back in Paris, little had changed on the surface. Mr Frog had agreed to move out but had yet to find a new flat. We led our separate lives under the same roof just as we always had: we fed ourselves, I wrote my blog, he watched TV or worked on his laptop. I made no protest when he left his dishes in the sink or staggered in late, his breath heavy with alcohol. There seemed little point in seeking confrontation these days, and I was cutting Mr Frog more slack than I ever had before.
"It must be excruciating, having to live together while you wait for him to move," said James sympathetically when I made another visit to Rennes, this time without Tadpole.
"But it must be really hard for him too. I was in his shoes once, remember? When my wife ended things, I could tell she couldn't wait to move me out and her new guy in. I think I dug in my heels and stuck around for far longer than I should have done. I didn't see why I should make things easier for her."
It was Saturday evening and we were sitting in a tiny Mexican restaurant. I'd noticed when we entered that the owner seemed to know him well, and I couldn't help wondering who else James had brought here over the years. His ex-wife? Eve, his former girlfriend?
James put his hand to his jacket pocket, saying: "On a happier note, I've got a little something for you."
For a split second I wondered how I would react if James withdrew a jewellery case. But there was no velvet box. Instead he handed me a jangling set of keys. "I wanted you to have these. From now on, my place is yours. If you ever need to come here, if you ever need to get away, you'll always be welcome."
I hesitated and then said: "For a moment there, I half wondered whether you were about to pull out an engagement ring . . ."
"I hope you weren't too disappointed?" he said slowly, taking my hand in his, still clenched around the keys, and bringing it to his lips. "As a matter of fact, I would very much like to marry you one day.
"If you'd have me, that is." I gasped. It couldn't be called a proposal, exactly, couched so cautiously in the conditional tense, but for the first time in my life I was with a man who could conceive of marrying me one day, and the idea thrilled me. All those arguments I'd paraded on my blog when I'd spoken of Mr Frog's reluctance to tie the knot now seemed pitiful and misguided. He'd been right all along: pragmatism was no basis for making such a decision. But I'd quietly assumed that James's divorce would have rendered wedding vows devoid of all meaning for him. Apparently I'd been wrong.
Until now I had been updating my blog regularly on the emotional rollercoaster of my life. My regular readers had developed a voracious appetite for posts that shocked or thrilled. My life had become entertainment to be sampled by strangers for their vicarious pleasure, safe from harm, hidden behind their monitors.
WHEN Mr Frog finally moved out that summer and the dust began to settle, I updated petite anglaise less often. I was posting maybe 15 times a month – half as much as I used to. A rumble of discontent began to make itself heard in my comments box. Where was their daily fix?
"I have plotted a graph," wrote Germain. "On one axis the number of petite posts per week. On the other axis a date-line. There is a clearly visible fall in the number of posts right about the time 'Lover' came along. I wish he hadn't."
Such comments brought home to me forcefully that for some I was just a provider of entertainment, not a person in my own right who deserved a shot at happiness and tranquillity. And yet my life had taken a turn for the calmer, and for me it was a profound relief to feel able to live life more fully offline.
There were, however, a few entries I'd been holding in reserve, out of respect for Mr Frog's feelings. Now that a couple of months had elapsed, I allowed myself to admit that James and I had met in a Paris hotel room when I was still in a relationship with Mr Frog. There was no sex scene – petite anglaise was far too coy for that – but I knew my confession would shake things up, and I braced myself for the inevitable comments box fallout.
"Do we really need to know this?" Teresa was quick to complain. "This is personal stuff you are divulging, stuff that I would cringe for anyone to know if it were me . . . Once you send something out into cyber-space, you can't reel it back in."
"Why do I write posts like this?" petite anglaise pondered in reply. "I'm not sure I even know myself. To commit certain things to memory. To flex my tiny writing muscles. To romanticise my life. As letters to someone in particular. As therapy. To exorcise guilt. I'm not sure it matters why, as long as no damage is done."
When the holidays were over, I was trapped in Paris with Tadpole once more, feeling sorry for myself. Meanwhile, in Brittany, James and his kids were spending time cheering up his former girlfriend, Eve, who was feeling lonely while her new boyfriend was away.
It was into Eve's arms that James had fallen when his marriage fell apart; she who had healed his pain and made him whole again. I made the mistake of looking over the early e-mails James had sent to petite anglaise, explaining this. The drama of their shared history, the intensity of emotions he'd described unsettled me now. Could our story ever rival theirs? As I read, I hated myself for wishing I could overwrite whole sections of his past with my blog, destroying his baggage with a controlled explosion.
After snapping at James in a fit of fury on the phone because he and the girls were staying overnight at Eve's house, I tried to exorcise my jealousy the only way I knew how: by writing about it. I wanted petite anglaise to make my apology: she had a knack of expressing complex feelings so much more vividly than I ever could on the phone.
If there was one thing James professed to love about my alter ego and me, it was our disarming honesty. But, although I bared my soul up to a point, I kept my ugliest, darkest thoughts off the page.
There was something else. James brought out my British side. Instead of croissants, I now ate granary toast and marmalade for breakfast, washed down with a bottomless cup of tea, in place of my bowl of café au lait. We spoke only English when we were together, whereas with Mr Frog at least half our conversations had been in French. At James's place in Rennes we watched British television, or leafed through British magazines; we drank at an Irish bar on the Place du Parlement de Bretagne in the evenings. At weekends James even played the occasional game of cricket with a local expat team.
When we'd first met, I'd found this "Britishness" appealing. The shared cultural references, the books and TV shows we had in common, all these things were shortcuts, allowing us to get to know each other more quickly, giving us an easy familiarity from the outset, over and above the head start which petite anglaise had given us. But now, a few months down the line, the novelty was beginning to wear off. I'd caught myself cringing a couple of times when I overheard James speaking his rather stilted French in shops.
In the long term, did I really want to live a British life in France? By throwing in my lot with James, my inner voice whispered, wouldn't I be turning my back on the French way of life that had drawn me to France in the first place?
And another thing: my relationship with Mr Frog was improving now that we no longer lived together. He bought a new suit – a change from James's T-shirts and jeans – and I had to admit to myself that he looked quite handsome.
I was adept at justifying everything I'd done – to my readers, to my friends, even to myself – reasoning that because Mr Frog now spent far more one-to-one time with his daughter, and they were closer than ever before, everyone was better off. But that meant glossing over the fact that I'd robbed Tadpole of the chance to be with us both at the same time. Seeing how pathetically pleased she looked on the rare occasions when we did get together made my heart heavy.
James's unwavering certitude was the best antidote to my doubts that autumn. My faith in us was renewed. The plan was that after next summer Tadpole and I would go to live with him in Brittany. I wanted to give her the picture-postcard school and cottage I dreamt of with a rambling garden.
The first time I'd visited James, his apartment had been spotless; on subsequent visits, less so. It wasn't dirty – just cluttered and riotously untidy – but if Tadpole and I were to move in, I was adamant that James would have to change his ways, if only to make space for us.
Whenever I visited I had to hold myself in check, even though I was itching to sort the paperwork fanned across the floor around James's desk, or to gather up the clothes strewn across every surface of his bedroom. That was how he liked things, James insisted and, until I moved in for good, that was how things would stay.
Then came Christmas. "I don't want my life to be perpetually mapped out like some sort of military campaign," objected James, an uncharacteristic hint of irritation creeping into his voice when I prodded him, for the sixth time, about his daughters' Christmas whereabouts.
"I'm sorry. I know I keep hassling you," I said, cradling the phone as I squeezed my teabag with the back of a teaspoon. "But playing at happy families isn't easy. We have to take so many different people into account: your ex, my ex, all our children's grandparents . . ."
In the event, I boarded the train to Rennes two days before Christmas, trembling with anticipation. Amanda and Carrie were with their mother, and Tadpole was with her grandparents, so James and I would spend Christmas alone, as I'd hoped.
I pictured us eating a candle-lit meal for two, retiring early with a bottle of champagne. But when my nose started to drip like a leaking tap and my sinuses began to ache, I knew I was in trouble. By the time the train pulled into Rennes station, I was feverish and dizzy. I'd desperately wanted our first Christmas together to be magical, to mean something; but it passed in a feverish blur.
"Hey, it's a pity, I know, but there's no point getting all worked up about it, love," James said reasonably, putting his palm to my clammy forehead. I resisted the urge to swat his hand away. I didn't want reasonable. I wanted romance and passion; our old intensity. I wanted, at the very least, to see some evidence that my bitter disappointment was matched by his.
Where had he gone, the James who sent me all those knee-weakening, eloquent e-mails back in April? The man who once confessed he was so captivated by the movement of my hips every time I walked across the room that he constantly had to suppress the urge to pick me up and carry me to the nearest bed?
"Just think, next Christmas you'll be living here with me, and we'll laugh about this," said James, smoothing back my hair with a paternal gesture which I'd seen him use before, with Amanda and Carrie. "Now, you stay there, and I'll go and make you some more hot lemon."
I'd asked for passion, and Father Christmas had brought me Lemsip. THE end came when I least expected it – on James's first visit to Paris after Christmas. Along with half my office, I had been invited to a colleague's hen night. Tadpole was with her daddy, and James would be staying home alone. I'd been tempted to bale out, but James would not hear of it. He didn't mind me abandoning him in the slightest – or so he'd said – insisting he had plenty of work to be getting on with.
As the metro screeched into Buttes Chaumont station, I plotted. I'll jump into the shower, I thought, then drag him to bed for a while, until it's time to get my glad rags on. Before I go, I'll order him a pizza. Save him cooking for one.
"Hi, honey, I'm home," I called as I stepped inside, aiming for some approximation of an American accent but failing miserably. There was no reply. Usually, at the merest hint of the lift door opening, or of my footfalls on the landing, James would rush to the door.
I found him sitting motionless on the sofa, a crime novel hanging limply from his hand. He was chalky pale. Either he'd had some bad news – his father perhaps? – or he was coming down with something nasty. So much for diving between the sheets for a while, I thought, crestfallen.
"You okay? You look pretty rough . . ." I made no move to join him on the sofa: there was something about his posture that didn't invite contact. Instead I hovered uncertainly in the middle of the room.
"Something I ate, I think." He put a hand to his stomach. "I'm not feeling too good."
James was clean-shaven, and wore a biscuit-coloured jumper, both of which exaggerated his pallor. I definitely preferred him with a five o'clock shadow. He'd put on weight since we first met. We both had: contentment was taking its toll. My trousers fitted more snugly around my hips than before, but in James the gain was most visible in his face: no longer taut and angular, the skin around his jawline was slackening.
"Catherine?"
Something in his voice, in the way he said my name, derailed me, and I straightened up with a sharp intake of breath, waiting mutely for what in a blinding flash of sixth sense I suddenly knew must follow. He closed his eyes for a second and swallowed with a grimace, as though clearing his throat of bile.
"I'm sorry," he said finally, "but I just can't do this any more."
There was a ringing in my ears and for a few seconds I thought I would faint, sidestep-ping my body to avoid hearing whatever he was about to add. But my vision cleared: there was to be no escape.
"I wish I didn't feel this way," he continued in a pained voice,
"I wanted so much to make this work."
"I don't believe I'm hearing this, after everything we . . . after everything I . . ." But there seemed no earthly point in finishing my stunned protest.
"I can't let things go any further. I can't let you uproot everything and come to live in Rennes. Because I don't think I want to spend the rest of my life with you. Not any more."
I could not raise my head. I had no desire to see the face that went with that voice.
"You don't love me any more," I said flatly. Silent tears began to drip onto the inside of my glasses, down the sleeves of my coat.
"I did. I still do. But not enough. I'm so sorry."
It was over. My world was imploding before my horrified eyes. When I left Mr Frog I'd foolishly, recklessly pinned everything on James, projecting every second of my future onto him. I was aware of the risks, I knew love came with no guarantees, but I'd hurled myself headlong into this new adventure all the same. I'd wanted so desperately to feel things intensely, and my wish had been granted, at a terrible price.
"I want you to leave," I said suddenly, my words clipped and precise. I would not debase myself by begging him to stay. I listened as he gathered his belongings with merciful speed, his suitcase already packed, the manoeuvre anticipated. I heard him zip his computer pouch closed, ease his arms into the sleeves of his jacket, tie his shoe-laces. The front door closed behind him with a dull thud.
Crumpling on the bed, still wearing my coat, I sobbed noisily, messily, into my pillow until my head throbbed, howling until my throat grew hoarse. But by midnight, dry-eyed, terrifyingly calm, I knew what I had to do. Our relationship had been born out of the blog, so wasn't it fitting to announce the ending there, for the whole world to see?
This is what I wrote: "I am a rudderless boat turning in dizzy, uncomprehending circles on a sea of noisy tears. He doesn't want me any more."
Then I disabled comments. I had no desire to hear a chorus of "I told you so" and "poor you" echoing back at me. A FULL calendar year has now gone by since I first laid eyes on James. I remember the woman I was before petite anglaise came along, that sleepwalker, deeply dissatisfied with her life, seething with resentment but unable to articulate what was wrong.
I remember how by writing about the city around me, about the people in my life, I began to see everything more clearly. I realised that being a mother, being in a relationship, shouldn't have to mean burying my own needs deep inside, denying their very existence. That way only bitterness lay.
When James fell in love with petite anglaise and came into our lives, I willingly clambered onto a rollercoaster. There were moments when I doubted the wisdom of my actions. Moments when I worried that the blog was living my life for me, or pushing me to reveal more than I should to satisfy my thirst – and my readers' thirst – for drama, for material, so that the show might go on.
Petite anglaise looked on with interested detachment, using me as a guinea pig, a lab rat, placing me in ever more unexpected situations to see how I would react. All the while furiously scribbling, documenting my emotions, recording my every move.
Maybe it wasn't really JamesI fell in love with, I think to myself with a sudden blinding flash of clarity. Would it not be fair to say that I fell for my own words, or the image of myself that he reflected back at me, the carefully constructed, larger than life version of me: petite anglaise? Everything she wrote was in some way calculated to charm and seduce, and hadn't James been the most tangible proof of her success?
Rising from the ashes of two failed relationships, I'm a single mother now, and a woman who is well on the way to owning her first home.
I've formed one half of an ill-matched couple for most of my adult life but now, alone, I feel whole, at peace with myself. The desire for flight has finally left me. Given the chance, I wouldn't trade places with the old me. Nor do I wish that petite anglaise had never existed. She brought me here. And I really like where I've wound up.

Catherine Sanderson: The blog, the Frog and la Petite Anglaise
Last Updated: 12:01am GMT 06/03/2008
When the Telegraph discovered Catherine Sanderson, she was being sacked for her online indiscretions. She tells Neil Tweedie it was the best thing that ever happened
A funny thing, life. There you are, a bored thirtysomething English secretary working in Paris, encased in a deadening relationship with a workaholic Frenchman and coping alone at night with a toddler.
And so, to relieve the ennui, you begin writing a blog chronicling the highs and lows of daily life: the failing relationship, the occasional throbbing hangover, the guilt of imperfect motherhood, the "new man" and his abrupt, stomach-churning departure.
Then your employer, being a stuffed-shirt British accountancy firm, spots your photo on your supposedly anonymous blog, takes umbrage at a few unflattering references and gives you the sack. Result: the best thing that could ever happen.
That, in a nutshell, is the story of Catherine Sanderson, who is sitting in a 15th-floor restaurant overlooking central London having just plugged her new book on Woman's Hour.
Entitled Petite Anglaise after her nom-de-blog, it is a memoir of sorts, charting her Parisian experiences in greater detail than in her online postings. The sacking and Sanderson's subsequent legal action for unfair dismissal resulted in 2006 in an exclusive article by The Daily Telegraph's then-Paris correspondent, Colin Randall, and a sky-rocketing number of hits on her site, which had hitherto commanded a small but admiring audience.
A bidding war between rival publishing houses ensued, resulting in a £450,000 (or thereabouts) deal with Penguin for Petite Anglaise and a novel, which Sanderson hopes to deliver by the end of the year. There is also interest in the film world, although nothing certain. It is the stuff of blogging fantasy, but Sanderson is a little too feet-on-the-ground to get carried away.
"What people don't realise is that it is for two books, and that the French taxman will be after his share, and the payments are spread over a period until 2010. But it's like having a good salary guaranteed for a while and means Tadpole and I can move to a nicer flat."
Tadpole is Sanderson's little daughter. The workaholic former partner is Mr Frog, who lives around the corner. Sanderson maintains an amicable relationship with him and he still shares in Tadpole's upbringing.
Sanderson always refers to them by these names in deference to their privacy. She also tends to talk about "Petite Anglaise" in the third person, as if she and her online incarnation are not quite the same person.
You see her thinking about this in the book when she is temporarily short of a man and wondering if she ought to get another one to spice up her entries:
"I wondered to what extent I really was guided in my choices by the need to find material for Petite Anglaise. Was I living my own life or was she the master choreographer, nudging me in the direction where good stories lay? Would I be living my life differently if I wasn't writing it on my blog?"
She manages to make things fairly racy at times - "I choose my outfit, my undergarments, with care, because I know from experience that a drink with him will lead to much, much more" - but she has no desire to compete in the raunch stakes with the likes of Belle de Jour, the alleged callgirl-turned-wordsmith whose adventures dans le sack resulted in a blockbuster blog.
The Petite Anglaise blog is an altogether more gentle exercise, charming because of the familiarity of its happenings and characters, as well as its "English girl at sea in France" premise.
"The thing I enjoy most is trying to pin down emotions, and the highest praise I get from readers is when they say I have made them laugh or cry," says Sanderson.
"There are no rules to say you must be truthful in a blog, but I have a contract with the readers: I said I would be honest, and I am. But they are only seeing a slice of life. They are not getting the complete picture."
It doesn't stop them offering her a place to stay, or wanting to send her food parcels when she blogs about feeling low.
Sanderson is 35, but has the air of a much younger woman - a student, say. She grew up in York in middle-class surroundings, developed a love of all things French at school and studied the language at Bath University.
She first visited the country at the age of 18 and, after meeting Yann, her first French conquest, decided it was the place for her. To earn her keep, she took teaching and secretarial work and met Mr Frog in 1997 after he answered an "English girl would like to meet" entry placed in a newspaper by her friend.
Sanderson went along to the meeting and nicked him. They settled down, had Tadpole, and waited for the shine to wear off, which it duly did.
Some may find the Petite Anglaise of the book a little too pleased with herself, if not boorishly self-centred, but there are moving moments, as when in 2005 she tells Mr Frog that it's time for him to find another pond as she has found a new chap (an English expat called James).
"Mr Frog shrank away from me, as though I were contaminated, almost losing his balance as he teetered on the edge of the bed. He put his face in his hands for a moment, and I stared at his thinning hair, his exposed scalp, horrified at how vulnerable he looked.
'How can I live apart from my little girl?' His voice was dazed and disbelieving.
"Mr Frog got used to me blogging and was on board when I said I'd write a book. I reassured him that I wouldn't portray him in a bad light because he's concerned about how his daughter will feel when she reads it in the future. It wasn't hard to do because he turned out to be a hero in the story. He rallied round and has been a great friend to me. He's a good man, a good father."
In the end, James went the way of the rest. Sanderson has a new love, who is known to her readers as The Boy, in reference to the fact that he is five years younger. They are to marry next spring.
She is proud of her writing, describing it as "quality commercial". The novel will be about an English single mum in, you guessed it, Paris. But Sanderson will have free use of the plot and characters. She hopes to remain a writer, but knows that only time and the critics will tell.
"It almost crept up on me as a way of getting things off my chest. I had quite a decent social life until I had a child. It was the combination of being in an office all day, then having no social life in the evening that was quite hard. And that's when I started the blog. It was no coincidence that the blog became important to me so quickly because I was at that time in my life when I hadn't lost the baby weight, hadn't got a social life and was a bit submerged by being a working mum. The blog was a way of taking back a bit of myself."
Her mother, a retired school librarian, is her leading fan. Her father, a self-employed greenhouse seller, is rather more perplexed.
"They followed the blog and they liked it, but my dad never really got it. He said to my mum: 'It's just very banal, isn't it? Why are people interested in reading that?'"
The Boy, whom she met online and with whom she now hangs out in cafés, their Macs logged on to the web, is completely unimpressed by her newfound success. But there have been uncharitable comments on her site, which she puts down to envy.
"I could fall flat on my face," she says, looking rather vulnerable and not at all the successful author.
"I'm very demanding on myself, a real perfectionist. I'm quite sensitive to other people's opinions. I don't take criticism very well or gracefully. Not everyone is going to love the book so I will have to roll with it. I'm going to enjoy it as long as it lasts."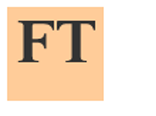 Petite Anglaise
Review by Simon Kuper
Published: March 22 2008
Petite Anglaise
By Catherine Sanderson
Michael Joseph £12.99, 352 pages

Catherine Sanderson tells the father of her daughter that she is leaving him after eight years together. Then she writes him a letter – "an apology, and an obituary to our relationship" – and posts it on her blog, where thousands of strangers can read about the evening she first met him, eight years before: "When you walked into the bar, wearing your cuddly blue duffle coat ... " Now she has put all this in a book.
Sanderson was an English secretary in Paris with a British accountancy firm, frustrated with her life, when she started blogging under the name petite anglaise. She gained a global following, was sacked by her company and has now published this account. In part it is magnificent, even if Sanderson could lose the cliches ("the sound of my heart pounding in my ears was louder than my footfalls on the pavement"). However, it's magnificent for the most traditional of reasons. Sanderson has a novelist's gift for capturing certain eternal situations. This book could have been called "Madame Bovary on the Metro to the Childminder's".
For a start, there's Sanderson's social history of today's working-stiff's Paris. It's a city of tiny interior spaces, a long way from the Eiffel tower, whose inhabitants lead a life of Metro-boulot-dodo (metro-job-kip). But though Sanderson contemplates splitting up with Paris, she can't.
Her social history of modern exhausted family life is just as good. Her jilted partner, "Mr Frog", is the book's most moving character. Their two-year-old daughter, "Tadpole", provides wonderful comedy. As Sanderson and Mr Frog put Tadpole to bed, just before she will tell him that their relationship is over, she feels "the terrible knowledge that this would be the last time we would say goodnight [to Tadpole] as a couple".
But the most fraught cohabitation in the book is that between Sanderson and petite anglaise. Writing her blog helps her "see everything more clearly", and makes her something more than a bored secretary, but it also changes her life. Her new boyfriend is seduced by the eloquence of petite anglaise before he ever meets Sanderson. He falls for a witty, elegant woman who doesn't quite exist. As many have discovered in our time, it's easier to live in cyberspace than in an actual bed with a real tired human being.
To keep her blog's readers, Sanderson has to keep cannibalising her relationships for material. The function of her life – and Mr Frog's – becomes the entertainment of strangers. Sanderson can see this. She knows that her break-up has bought her blogging fame.
This book couldn't have existed 10 years ago. Nonetheless, there is something reassuringly traditional about Sanderson's decision to publish on dead trees. Even the best blog is still just a step-up to a book.

Petite Anglaise, by Catherine Sanderson
Mme Blog and Mr Frog: adieu to a virtual amour
Reviewed by Gerry Feehily
Friday, 21 March 2008
In 2006, bilingual secretary Catherine Sanderson was fired by her Parisian employer on the grounds that her English-language blog had brought the firm into disrepute. Called La Petite Anglaise (The Little Englishwoman), its comic take on office and private life in the French capital had such a large and dedicated following that, job or not, Sanderson went on to sign a major publishing deal.
The resulting book offers back-story unseen in the blog, and novelistic fluency. Here, one sees immediately the edge Sanderson had (and has) over fellow web scribes. While so many expat-in-Paris tomes are consumerist visions of the affluent, and white, Left Bank, Sanderson has added fresh descriptions of the run-down, though increasingly middle-class, neighbourhoods of Belleville and Oberkampf. Of melting-pot Boulevard de Belleville, she can delicately write of "fragrant, sticky pyramids of dates and figs" in the North African stores.
That said, she fulfils genre demands with standard quips about strikes, dog litter, stiff neighbours and bad tea. Mr Frog, her French boyfriend – and father to her daughter Tadpole – is forever swathed in cigarette smoke, and seems a focus of much resentment that her dream of France has been compromised by the demands of childcare and boredom at the office. Ultimately, it's the boredom of monogamy in a time of loosening family structures that triggers a crisis.
As the blog becomes essential reading for internauts gripped by her wry commentary on French life, she begins more freely to post thoughts on her emotional/sexual estrangement from her workaholic partner. A white knight comes in the form of fan and fellow-expat Jim, while the harried Mr Frog is dumped. The latter's refusal to crumble at the news demonstrates a very British sort of stoicism, but for Sanderson this is all the more reason to throw in her lot with the effusive Jim. An aficionado of Sky TV and attached to the expat circles of Britanny, Jim (now dubbed Lover) reveals himself as shallow, more in love with La Petite Anglaise than her flesh-and-blood creator. The resulting let-down provides this book with wry and often wise insights into worlds real and virtual: the narcissistic thrill of self-exposure measured against the need to protect those we love. It's fine as entertainment but, as with much expat literature, it seems to say more about Britishness and British representations of inefficient, smoky France than about that elusive nation itself.
Gerry Feehily's novel 'Fever' is published by Parthian
'A digital-age fairytale in Paris'
Rory MacLean reviews Petite Anglaise, a 'light, frank and fun' memoir of a Francophile in Paris following the runaway success of her original blog
Rory Maclean
Monday March 3 2008
Travel writing is a broad church. On its pews gather Bill Bryson, Redmond O'Hanlon and Bruce Chatwin (his notebook filled with imaginative fancies). In its chancel, hymns are sung to the humanity of Colin Thubron, the esprit of Nicolas Bouvier and the erudite historical narratives of William Dalrymple. Its young bloods – including Philip Marsden, Sara Wheeler, Jason Elliot and Rory Stewart – pray alongside its dead champions: Freya Stark, Gertrude Bell and Roger Deakin. Suddenly a cheeky, young Francophile wheels a pram into the nave, startling the congregation with a digital-age fairytale set in Paris.Catherine Sanderson's celebrity precedes her. Her site petiteanglaise.com ranks among the top five blogs in Britain with over two million visitors to date. She has been besotted with France since her school days. As a teenager she daydreamed of escaping from Yorkshire, her morris-dancing father and his cramped Vauxhall Cavalier. She imagined leaping away over dry-stone walls to liberté. In the school language lab she understood "Ecoutez, puis répétez" to mean "Listen, then dream". At 18 she finally got her chance to cross the Channel. La belle France felt alien and exotic "as I had so desperately wanted it to". She nabbed a Norman boyfriend, inching herself with each kiss "one step closer to my goal: carving out a niche for myself in France, making it my home". She settled in Paris, marvelling at every detail, breathing in the scent of baguettes, the stench of ripe goat's cheese, "the sulphurous Métro smells wafting up through metal grids to street level". She fell in love with a Mr. Frog with whom she spawned – as one would expect – Tadpole. Fantastique!
But as the years slipped by the laughter seeped out of their relationship. To distract herself from disappointment, Sanderson started to write a daily blog, initially commenting on French life and the tribulations of raising a bilingual toddler. Then Petite Anglaise - her on-line nom-de-plume and alter ego - became bold and very personal, writing openly about her wish for a second child and the breakdown of her relationship. Her heartfelt posts caught the popular imagination, thereby renewing her sense of self-worth and revitalising her life. The more intimacies she divulged, the more others felt compelled to reciprocate. Until an unexpected message plopped into her comments box asking for marital advice. Sanderson arranged to meet the man, kissed him and wondered - having tired of snogging the frog - if she had finally found her prince.
Petite Anglaise is light, frank and tremendous fun. In the evocative early chapters Sanderson captures the intensity of her first impressions of Paris: the taste of bitter espresso, the acid sting of cheap red wine on her tongue. Her memory of one youthful tryst is "like a heat-damaged reel of film". She goes on to write about parenthood with great honesty: the joy, the routine, the frustration, the fact that a small child is "the excuse to talk to myself to my heart's content and pretend it was for my daughter's benefit". Equally the thrill and detailed ordinariness of her affair – desire, lies, the practicalities of hotels and confusion of buying condoms for the first time in years – is told in direct, unadorned prose.
Petite Anglais is a book that shares the essential quality of the best blogs: the desire to commit words to paper (or pixels) "while they are fresh and raw and new". Of course traditional critics will bemoan Sanderson's lack of reflection. Others might note – for example – that Petit Anglaise includes no history of Paris, that the characters are occasionally sketchy, that the revelations are much too personal (even I baulked at the many references to lovers "lying spent on crumpled sheets"). Certainly Chatwin would never have admitted to reading popbitch. And Freya Stark is unlikely to have let on that when she left Brownies her skirt was so short that she couldn't wear a belt. But then – in this broad church of travel writers, few parishioners pay much attention to sermons from the pulpit. Sparks rarely fly over matters of doctrine. The only requirement for membership, after all, is to be an independent and open-minded soul who follows his or her intuition and accepts that a journey can change a life.
Travel writing has always been one culture reporting on another. The revelation that Sanderson made part of her journey in French knickers (with a simple light-blue ribbon detail) does not limit her ability to see the world with senses charged and heightened. Like all good writers, her work simply enables us to appreciate the diversity, possibilities, trials and beauty of life.
Rory MacLean's latest book Magic Bus: On the Hippie Trail from Istanbul to India is published by Penguin.

Confessions of a blog star: The life and loves of an Englishwoman in Paris
by JUDITH WOODS -
Last updated at 15:39pm on 1st March 2008
Meeting Catherine Sanderson for the first time, I feel as though I know this 35-year-old Paris-based single mother inside out already.
On her Petite Anglaise blog, I have read all about her trials and tribulations with her former French partner "Mr Frog", and heard her daughter "Tadpole" singing nursery rhymes.
I've been privy to details of her sex life, and her sometimes controversial views on parenting.
I know - because it was splashed all over the papers - that she was sensationally sacked by her company when they discovered her web diary, and, even more sensationally, that she won a landmark unfair dismissal victory.
I'm also aware that in a final, triumphant twist, she landed a £450,000 book deal.
It's the stuff of movies and there has, indeed, been talk of one; for Catherine's is a thoroughly modern tale of life and love conducted in cyberspace.
How a diffident grammar-school girl from Yorkshire came to be an international cause célébre, her expat pensées at one point read avidly by 40,000 people a day, offers a fascinating insight into the power of the internet.
Yet the woman at the epicentre of this furore, who has just published her memoir Petite Anglaise, remains as down-to-earth as her geographical roots would imply.
The venue for our interview is the sort of archetypal elegant-shabby Parisian cafÈ that tourists like me usually trudge around all day hunting for, but never actually find. Wearing a simple sweater dress and tailored red coat, Catherine is attractive in an unshowy way and comes across as both self-contained and sensible.
Could this really be the same woman who, as Petite Anglaise, posted anguished open letters to Mr Frog about their failing relationship and dramatically embarked on a reckless, ill-fated romance with one of her regular readers - again, dutifully chronicled online?
"I'm quite a shy person, I could never stand up and sing karaoke, for example, but I'm also too honest and open," says Catherine.
"When I become friends with someone I'll bare all quite quickly, and it was the same online.
"When I wrote my blog, the fact that I was hiding behind a computer, shielded by a pseudonym, made me feel less exposed.
"I never set out to reveal secrets, I just began writing about being a mother in Paris, but gradually I began to talk about more personal things.
"When I posted a blog about why Mr Frog wouldn't marry me, the reaction I got was huge, which spurred me on to continue writing in that vein and it evolved from there."
Catherine began her blog back in 2004, after she returned to work having had her daughter, now aged four.
She was employed as a bilingual PA in the Paris branch of leading British accountancy firm Dixon Wilson, but felt understretched.
By her own admission, it was a job she had taken for pragmatic reasons: she wanted to live in Paris and have enough time to enjoy it.
"Ever since my first French lesson aged 11, I'd wanted to live in France," she says.
"I pestered my parents to let me go on school exchanges and when I studied French and German at Bath University, I spent my year abroad in France.
"After graduating, I took up a post as a teaching assistant in Paris which lasted two years, and then I stayed on, working as a secretary.
"Employers would tell me I was overqualified, and one firm offered to let me train as an accountant, but I wasn't career-minded, it didn't interest me."
Catherine met Mr Frog in 1997 after he replied to a lonely hearts advertisement placed in a Paris newspaper by her English friend.
When the pair went to meet him, she effectively stole her friend's blind date and went on to go out with him long term (unsurprisingly, she never saw the friend again). Although two years in, the relationship was already on rocky ground, they decided to have a child.
"We hoped it might bring us closer, but it didn't," she says matter-of-factly.
With little emotional support from Mr Frog, she found motherhood lonelier than she'd expected and so returned to work after four months.
"I began my blog as a way of clawing back some of my life," she says.
"Being popular as Petite Anglaise boosted my flagging self-esteem. Do happy, fulfilled people blog? I don't know."
On day one, her light-hearted observations about motherhood in the French capital were read by ten people, but she soon built up a mainly British following of more than 220 readers daily.
Her material was considerably more Bridget Jones in Paris than Belle de Jour: there were references to Mr Frog and Tadpole, plus occasional mentions of (unidentified) work colleagues, but at first the tone was detached.
Her instinctive honesty, however, led her to make admissions; her guilt about the fact she didn't like being a stay-at-home mum, her jealousy when Tadpole made it clear Mr Frog was her preferred parent.
Then came the Mr Frog and marriage blog, and, having crossed the rubicon, she found herself unable to resist pouring her heart out in subsequent postings.
"My blog became like therapy; it was cathartic getting certain things off my chest and my readers sent me lots of comments.
"Because Mr Frog was usually too busy in his advertising job to read anything I wrote, I felt free to speak my mind."
She joined an online community of expat bloggers and made new friends.
Then she entered into an e-mail correspondence with one of her regular readers, an Englishman living in Brittany, whom she referred to as "Lover".
"Looking back, I was in love with the idea of a reader falling for me online. My relationship was virtually over and he was the catalyst.
"I'd only met Lover twice when I broke up with Mr Frog."
Admittedly, on the second occasion she had thrown a sickie from work and slept with him in a hotel room expressly rented for the purpose (more of which later).
But either way, by now her Petite Anglaise persona loomed so large that within minutes of telling the father of her child that she no longer wanted to be with him she was blogging on the subject of her break-up.
"I knew it would have shock value, and I got a huge rise in visitor numbers afterwards.
"I felt pleased that so many people were reading it, but also guilty that I was using this personal trauma in that way.
"At first I didn't go into any details of why we split and I felt uncomfortable reading three-page missives of support, begging me to stay with Mr Frog for the sake of our child.
"People offered me places to stay, and someone wanted to send me a relief parcel of M&S food. I got lots of support, but it was virtual support, not the real thing. These people didn't know me."
To her credit, in her book Catherine repeatedly examines her motivation for posting blogs about her life.
Her memoir Petite Anglaise is much more explicit about events than her blog ever was, but she often wonders aloud whether she was tempted to push boundaries in order to provide fodder for her online diary. As it was, she went on to write about Lover.
Some readers disapproved, others wished her well. Her frank admissions on the subject of single parenthood, namely that it had its distinct advantages in that it meant she had every other weekend off, were variously greeted with cries of horror and of recognition.
Yet, significantly, she blogged much less when she was joyfully in the throes of the affair, leading a few disappointed readers to castigate her for being too "banal".
But then Lover told her he didn't quite love her enough - cue online venting of emotion and, as she noted even in the midst of the heartbreak, a satisfying rise in her readership.
After a short period of mourning, Catherine picked herself up and struck up a platonic rapprochement with Mr Frog, who was by now living alone nearby.
Then, two years ago, Catherine was suddenly fired for bringing her firm into disrepute, although she had never once mentioned it by name.
The fact that she had posted photographs of herself on her blog and confessed she'd bunked off work to have illicit sex was used to bolster the case against her. On the day she blogged about her sacking, 40,000 people logged on to her site, and a great many more tried but couldn't get through.
Suddenly there were newspaper headlines, radio and TV interviews. Petite Anglaise was elevated to the status of cyber-heroine when she fought and won her case at an unfair dismissal tribunal, and was awarded 644,000 (around £33,000). Nonetheless, she was out of a job.
She signed on for benefits (amounting, in France, to a generous 60 per cent of her salary) and decided to take a career break and try her hand as a writer.
But barely had she begun when she found herself at the centre of a bidding war, and emerged with a two-book deal worth £450,000.
The result, Petite Anglaise, is an addictively readable account of the highs and lows of life behind her alter ego.
Her next book, which she is already working on, will be a novel, as she craves the freedom to invent characters rather than draw them from real life.
As far as her blogging goes, it has slowed down somewhat as once again her love life is frustratingly stable.
Last year she embarked on internet dating, in part to provide herself with material to write about, and met someone she calls "The Boy", a Frenchman who also works in advertising and is five years her junior.
She proposed to him on New Year's Day and they are now engaged.
"I met him online, but it transpired we only live 300 metres away from one another.
"We've been together for seven months but I haven't said a great deal about him online, perhaps because we talk to one another and I don't need to communicate with him by blogging.
"I'm not sure what will happen to my blog, which still has around 4,000 regular readers.
"There's lots to write about surrounding the publication of the book, but as far as the rest of my life goes, I'll only blog when I feel I have something to say."