4-2-2003
Sur le livre L'Aube le Soir ou la Nuit, voir ici
YASMINA REZA
(N. 1959)
BIOGRAPHY

Yasmina Reza (b. 1959) studied at Paris X University and later at the Jacques Lecoq Drama School. She began working as an actress in France and appeared in numerous plays by contemporary authors as well as plays by Molière, Marivaux, and Sacha Guitry. In 1987 she wrote Conversations after a Burial for performance in France and won the prestigious Molière Award for best author as well as many other awards. Following its performance in France, the play was produced in translation in Europe and South America.

Reza's French translation of Steven Berkoff's adaptation of Franz Kafka's novel The Metamorphosis for performance by Roman Polanski was nominated for the 1988 Molière Award for translation. Winter Crossing (1990), her second play, won the 1990 Molière Award for best fringe production that year. "Art" premiered in Berlin and opened in Paris in 1994, where it won the Molière Award for best author, best play, and best production. It also won prizes in London for best comedy and in Germany for best foreign play. The Unexpected Man (1995) was produced in London, France, and several other European countries. It was revived in 1998 by the Royal Shakespeare Company at the Barbican in London and has also played in New York.

In addition to playwriting, Yasmina Reza has also been engaged in screenwriting, with two recent films shown in Europe: See You Tomorrow and Lulu Kreutz's Picnic. Her novel, Hammerklavier, was published in 1997.
PROFILE
YASMINA REZA – In search of the absolute
The woman whom the international stage has showered with tributes since Art (the play that won the prestigious Tony Award, in New York, in 1998, and has now been translated into 35 languages!); the woman whose hits are fought over by theatres the world over, from Berlin to London through Tokyo, Bombay, Johannesburg, Buenos Aires and Bratislava, was on the Paris stage, at the beginning of 2001, in her latest play.
Who could have imagined that the alcoholic and blundering, comical and hysterical wife of Trois versions de la vie would be played with extravagant fantasy by the playwright herself? Her latest and fifth comedy, an acerbic variation on our powerlessness and our daily pettiness, was simultaneously premiered in Autumn 2000 in Vienna, Paris and Athens.
Yet such recognition does not prevent this start of the millennium champion writer of theatrical hits from excelling on stage in impersonating miserable flops. The actress and playwright is not fazed by her success, she never poses -she knows too well how precarious things are, is too familiar with the fragility and solitude of people not to retain an ironic detachment and an easy elegance; like the characters in her plays, her novel and film, all wrecked, tormented melancholics, at odds with a world they no longer understand, a world too brutal, too modern for them.
From Conversations après un enterrement (1987) to Art (1994), from La Traversée de l'hiver (1989) to L'Homme de hasard -not forgetting the bitter hero of her first monologue-novel, Désolation (1999), or the distressingly upsetting hero of Pique-Nique de Lulu Kreutz (2000), the film by her companion Didier Martiny, for which she wrote the screenplay -bewildered, proud and funny men and women trying, despite everything, to live. Conscious of an existence, of a History being written without them, but of which they remain, nonetheless the sarcastic witnesses.
The fragility and solitude of man
Transients who know they are transients, with a certain panache. Like the relations of the author, daughter of a Hungarian violinist, who decided to settle in Paris when the Iron Curtain fell, and a businessman father, brilliant black sheep of a Russian Jewish family that fled Bolshevism, Yasmina still fondly recalls her cosmopolitan childhood in a comfortably off, artistic, music-loving family, open-minded about the world; her admiration for her father, especially, a pianist in his time who, late in life, took a deep interest in the mysteries of the Jewish religion, whose secret fascination he bequeathed to her.
A masculine image haunts the plays of the woman who knows so well how to talk about men, for the most famous actors, from Sean Connery to Al Pacino through Robert de Niro, dream of a part in her plays. What they like so much is that our clever designer has a wonderful way with ellipsis, those rejoinders embroidered on the thread of the essential, apparently simplistic, but in which any great actor can hint at great depths through perfectly timed, almost musical silences.
Yasmina Reza's theatre is a theatre of virtuosos; only they can portray the madman through a slightly woolly confusion, show the substance between the voids; only they can take pleasure in dreaming about those fierce, yet anodyne, words pure and hard as crystal.
Fed by the plays of Nathalie Sarraute, she too is a great embroiderer of the unsaid, the unspoken and other mute frustrations, Yasmina Reza sets out to say all through the trivial, the tragic through the comic, the serious through levity -a kind of search for the absolute. What if the hysterical and comical actress, the stuff of magnificent drama, were, in her way, a great mystic?
Fabienne Pascaud
Journalist with the weekly arts magazine Télérama
Yasmina Reza's works are published by Albin Michel and Actes Sud.
OEUVRES
THEATRE
Art
Conversations après un enterrement
La Traversée de l'hiver
L'Homme du hasard
Trois versions de la vie
Une pièce espagnole
ROMAN
Hammerklavier
Le pique-nique de Lulu Kreutz
Une désolation
Adam Haberberg
AUTRES
L'Aube le Soir ou la Nuit
A R T

The Play
by DAVID SCHULNER
An all white painting. One set. Three friends. Ninety minutes. Minimalist on all accounts except for the laughter, which Yasmina Reza's Art supplies in excessive amounts. Reza says of her minimalist approach, "I always work by cutting down. If I didn't have someone to stop me, I'd probably cut everything. I'd be down to 12 pages!"

Lucky for us Reza didn't stop at page 12 but continued on to craft one of the most delightful and compact comedies in recent years. Vincent Canby wrote in The New York Times, "It moves like the wind and leaves you exhilarated. It's theatre, pure and elegant."
Serge buys a seemingly all white painting for two hundred thousand francs (roughly $30,000 US dollars). Marc sees the purchase as not only ludicrous but as an insult to him and their longtime friendship. Yvan, trying to serve as a mediator between the two, actually adds fuel to the fire. In a hold-your-breath climax, their friendship is put to the ultimate test.
Performed in more than 20 languages, Art has become something of an international phenomenon. Reza was the first French playwright since Jean Anouilh to have a commercial hit in the West End. One of the reasons for its success is that it's as much about friendship as it is about art. Christiane Lazard de Bord, a French-American artist said that "everyone has his own opinion on art, and there's a limit to honesty when it can hurt someone or destroy a friendship. In Art, the painting is just the trigger."
Art has also been a magnet for brilliant actors. The London company has included Albert Finney, George Wendt, Judd Hirsch, Richard Thomas, Tom Courtenay, Stacey Keach, and Joe Morton. Alan Alda, Alfred Molina and Victor Garber played the three friends in the Broadway staging. At SCR, Steven Culp, John de Lancie and Stephen Markle have joined the roster.
Art is the kind of delightful new play that was once a staple of Broadway theater: sleek as a race horse, bubbly as champagne, with crackling intelligence and surprising depth–sheer pleasure from beginning to end.
The Playwright
by JERRY PATCH
In many ways Yasmina Reza, the author of "Art," is an exception to the playwriting norm. She is a French writer whose works translate easily into other languages (by now over 20 and counting). Her stage works are usually comedic in the playing, but have a serious, often rueful core. She is annoyed by the travelling she must do to support her many successes in the theatre; she would prefer to stay in France with her two children. She is also annoyed when publications describe her as chic and thin, but she is.
Reza is the child of a Hungarian violinist and a Spanish/Iranian businessman who were thoroughly French. Her father, who came to France at age three to escape the Russian revolution, was successful. Reza's family often took idyllic vacations in Switzerland.
They also shared a passion for the arts. Reza took theatre studies in school at Nanterre, and then began in theatre as an actress. She began to use her time outside of rehearsing and performing to write for the stage. Her first play, "Conversations after a Burial," won a Moliere Award (the highest French theatre award). Her second, "Winter Crossing," won a second Moliere. Her third was "Art," which became an international phenomenon.
Reza has since published two works of fiction: "Hammerklavier," a collection rooted in her father's love of Beethoven, and one due this fall, "Une Desolation." Her fourth play, "The Unexpected Man" (translated by English playwright Christopher Hampton, who is also the English translator of "Art"), enjoyed runs at London's Royal Shakespeare Company and the West End with Michael Gambon and Eileen Atkins. Alan Bates will join Atkins for the Off-Broadway transfer in October.
What follows is Reza quoted on her art and life:
"A friend of mine bought an all-white painting for a lot of money. When I saw it, I laughed. He is my very best friend, and our friendship survived. He loves the play [Art] absolutely. He was the first to read it. I asked him if I should correct anything in the way Serge speaks. He said, 'No, unfortunately it's accurate."
+++
"What interests me is what I have not experienced: the other sex, the masculine world, the world of another age. I write more from my terrors than from my experiences. Paradoxically, I am less comfortable with young women's roles that are nearer to me. I cannot speak of myself directly."
"Early in my acting career I saw it was a life of waiting and dependence. Writing I could do by myself, for myself."
"I don't write a lot, but I can write anywhere, on anything. It's a strength; I'm always available for people and ideas. But I don't feel writing is my profession. I don't know what my profession is. I loved the theatre, and I loved words, so it was logical to write for theatre."
"My way of writing is very intuitive, not intelligent, though it might look intelligent. I write from my intuition, my sense of freedom, my feeling for words and rhythm. Sometimes from my heart, but not very much."
"Most writers don't know that actors are never better than in the pauses or in the subtext. They give the actors too many words. Writers who've never acted tend to write 'full up.' All the writers who have flat spots and empty places in their dialogue are writers who've been on stage, like Pinter. In a play, words are parentheses to the silences. They're useful for the actors, but only that; they aren't the whole story."
+++
"My ancestry [Hungarian, Persian, Sephardic Jewish] makes me feel like an outsider, but that's good, it's a privilege. It doesn't make me sad at all. I love to laugh, but that has nothing to do with being happy. Writing helps me survive. I don't believe in happiness. One can be content, but the moment I'm content, I don't write. I don't need to. I write when life is not enough."
"I have fun, I'm not a sad person, and I grew up with wonderful parents in cultured and comfortable circumstances. But I was an unhappy child, for some reasons I know and some I don't know. It's nothing to do with my family. I've always known somehow that life is not easy. I was born feeling that life was sad."
"My father never bought anything extravagant or expensive - not a country house, not expensive goods - except art, when he had the means. From him I got the sense that 'in this valley of tears, all is lent us.' I don't have any expensive furniture, or jewels or country house, either. I don't know how to create roots. The only things I treasure are emotional - a book of drawings by my daughter. People ask me, 'what have you done with the money you've made?' I buy clothes! My spirit is my only possession."
+++
"Everything gets ideological very quickly in France. Someone like me who's just not interested in ideological issues is considered reactionary. I don't have a clique around me; I don't have any sort of affiliation."
"French intellectuals systematically reject everything that's tinged with success. Whatever it is, if it isn't produced in an anti-commercial, i.e. publicly financed, venue, they won't take it seriously. Conversely, anything commercial - that is, anything that solicits and requires audience support - is suspect. So for a long time I was puffed by the right-wing papers and tabloids but completely rejected by the [more intellectual] left-wing papers. Meanwhile, the right wing papers - who don't even pretend to have a point of view - would say I was 'photogenic,' things like that, completely superficial things. After my work started getting done in Berlin, at the Royal Shakespeare, and in all the Scandinavian national theatres, the French intellectual establishment decided I wasn't so bad after all."
+++
"New York audiences are out there in the house because they want to be there. So they're really there. In Paris, half of the audience is there and the other half came because somebody told them they had to see it or because their wives forced them to come. People cough, they're only half paying attention. Whatever the play, if you really look at the house, at least a third of the audience is bored. It's not like that here [in New York] at all. The audience laughs a lot - perhaps a bit too much - but they usually stop laughing right away and listen. They don't cough, and during the silences they're completely silent. They pay a lot for tickets, but they're happy to be out there."
"American English is much closer to French than British English is. English is a beautiful language, but in England it's very formal and doesn't allow invention. American English is informal, keen to take influences, to invent words, just as I write in French."
+++
"I have a fear of death for the people I love, not for my own death at all. But I fear aging. I don't know what it will do to my dreams and desires. I fear everything that is a victory for time."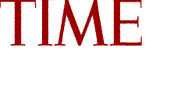 THE ARTS/THEATER
MARCH 16, 1998 VOL. 151 NO. 10
Three-Finger Exercise
A trio of friends, a white painting, a pallid play
By RICHARD ZOGLIN
| | | | |
| --- | --- | --- | --- |
| The center of attention in Art, you won't be surprised to learn, is a work of art: a big, plain, all-white painting that Serge, a well-to-do doctor, has bought for 200,000 francs. His friend Marc, who fancies himself an art buff but hates the modern stuff, is appalled at the purchase and tells him so. Each of them tries to enlist the support of a third friend, Yvan, who has other things on his mind, mainly his approaching wedding. In the brief 90 minutes that French author Yasmina Reza's play takes to unfold, the three will debate modern art, lash out at each other with insults they will later regret, and generally explore the nature of their shaky friendship. | | | |
Art comes to the U.S. after much success in Europe and London, where it won an Olivier Award for Best Comedy of 1996 and provided a vehicle for such fine actors as Albert Finney and Tom Courtenay. It has been eagerly awaited by Broadway: finally, in a season when big musicals are getting all the buzz, a straight play with a chance of becoming a hot ticket. The U.S. cast boasts at least one marquee name--Alan Alda, who plays Marc with a few too many sitcom inflections--along with two solid co-stars, Victor Garber and Alfred Molina. Director Matthew Warchus' sleek, mod production (a white set dominated by three chairs and a coffee table) is essentially the same as the one still drawing nearly full houses in London.
Unfortunately, Art is an overrated trifle: one of those small, schematic finger exercises that seem to win critical praise in direct proportion to their lack of ambition. The characters are all too easy to parse: Serge is a modernist but really a dilettante; Marc, a classicist who's a snob underneath; Yvan, an art-naif who goes whichever way the wind blows. The audience has little investment in the clash between them because their friendship seems implausible from the get-go: there's no explanation of how or why they became friends, no real sense of closeness. This might be tolerable if Art worked as a Shavian battle of wit and ideas, but mostly it's just three guys needling each other about everything from Serge's haughty use of the term "the artist" to the way Marc's wife contemptuously waves away cigarette smoke.
The link between art and friendship could actually be a fruitful subject for a play. How many of us have felt a pang of betrayal when a close friend or loved one has failed to share our enthusiasm for a favorite movie or novel? But the issue is blunted here by the fact that the painting is treated as a joke from the start--and a dated one at that. It's the old wheeze about how abstract art appeals only to pretentious critics (and suckers like Serge), while ordinary folks see the emperor's new clothes.
Yet Art may prove that the joke isn't so outdated after all. The play, in fact, is much like the painting onstage. It's slickly rendered; it's got the critics' imprimatur; and if you stare at it long enough, you can imagine all sorts of shadings and hidden lines. But take a deep breath and step back, and it's just an empty canvas.
TROIS VERSIONS DE LA VIE
De L'Homme du hasard à Conversations après un enterrement en passant par La Traversée de l'hiver, ses œuvres théâtrales sont adaptées dans plus de 35 langues et jouées à travers le monde dans des centaines de productions, aussi diverses que la Royal Shakespeare Company, le Théâtre de l'Almeida ou le Théâtre national à Londres, le Schiller Theater ou la Schaubühne à Berlin, le Théâtre Royal de Stockholm, le Grand Théâtre de la Dramaturgie à Saint-Pétersbourg, etc.
Art, récompensé par deux Molière en 1995, six distinctions anglo-saxonnes dont le Tony Award 1998 de la meilleure pièce, est joué dans le monde entier : à la Schaubühne en 1995 (100 productions différentes en Allemagne à ce jour), au Wyndhams Theatre de Londres depuis 1996 et en tournée en Angleterre (1500 représentations à ce jour), au Royal Theater de New York de mars 1998 à août 1999 (actuellement en tournée), depuis plus de deux ans à Buenos Aires et dans toute l'Amérique latine, etc.
Ses deux romans, Hammerklavier (prix de la nouvelle de l'Académie française) et Une désolation, chez Albin-Michel, sont également traduits et édités dans plus de dix langues.
Trois versions de la vie propose trois versions de la même scène. La relation de deux couples au cours d'une soirée, les hommes sont astrophysiciens, l'un est le supérieur de l'autre. Les femmes ne s'étaient jamais rencontrées.
" J'ai voulu expérimenter à plein le pouvoir de l'écrivain de théâtre : on y joue trois fois la même scène, avec la même psychologie, et les mêmes situations. La seule chose qui change est que c'est moi qui manipule les personnages selon des règles très strictes. "
Yasmina Reza, citée par Olivier Schmitt, Le Monde
" Trois versions de la vie est davantage qu'une comédie de mœurs, et va par là même plus loin que Art. La pièce esquisse, à défaut de la développer, une vision de la vie d'une belle lucidité. Assez amère. Qui s'articule autour de deux propositions essentielles, clairement exprimées. La première : vivre dans les sommets de la pensée ne confère pas une particulière hauteur de vue. La seconde, corollaire : les mots les plus insignifiants engagent l'être. Yasmina Reza qui ne déteste pas fréquenter la transcendance, nous ramène toujours immanquablement à la réalité. Elle n'aime pas l'illusion. Ce va-et-vient fait le génie de son théâtre. Comme les situations et les personnages qu'elle nous propose nous sont en général familiers et comme sa langue est classique, ce génie est d'une superbe efficacité. "
Philippe Tesson, Le Figaro Magazine, 2 décembre 2000
" Il s'agit de trois situations dont les personnages ne sont pas maîtres, et qui, en les brusquant, les révèlent. Rien que de petits cataclysmes, mais dans les petits cataclysmes, même domestiques, l'homme devient lui-même, il commence à se ressembler. Pris au dépourvu, il n'a pas le temps de composer. Ici, des invités se trompent de jour et cueillent leurs hôtes au débotté. Il s'ensuit un malaise qui bouleverse les lois de l'hospitalité mais aussi de la bienséance. On ne sait plus comment mentir. Il ne reste que la vérité. Et la vérité, comme chacun le sait, n'est jamais bonne à dire. […]
Les trois variantes nous renvoient à une même difficulté d'être, au même échec. Il ne s'agit pas de variations abstraites. Yasmina Reza est réaliste, intimiste, presque familiale. […] Les couples vivent mal, elle le montre, et s'en tient là. L'animal humain n'est pas bon, et dès qu'il peut mordre, il mord. "
Pierre Marcabru, Le Figaro, 9-10 décembre 2000
" Mon écriture fait une confiance totale à l'acteur. Avec un acteur médiocre, il ne reste rien d'une pièce, plus de sous-texte, plus de densité dans les silences, plus aucune perversité, rien. Il faut donc avoir le courage d'attendre, ce que ne comprennent pas la plupart des jeunes auteurs que j'ai rencontrés, trop impatients d'être joués. "
Yasmina Reza, citée par Olivier Schmitt, Le Monde
le FIGARO du 21/11/2000 par frédéric FERNEY
Un art de la cruauté
Yasmina Reza est sans pitié envers ses personnages ce sont des proies vivantes qu'elle condamne à danser entre ses jolies mains, des jouets qu'elle caresse et qu'elle brise. Une vraie poison! Elle sait qu'on s'en amusera et que d'ailleurs nous ne sommes venus que pour cela. L'intelligence mène le bal : c'est la faculté qui perce et qui coupe, qui discerne et qui moque. Avec cela, je ne sais quoi de sec, de brillant, de cruel, qui ne peut que plaire en société. Elle ne fait pas de sentiment.
C'est léger, c'est féroce, c'est actuel. Chacun dévide ses rancoeurs, ses frustrations. On croit s'aimer, on se déchire, on se hait. Oui, son sujet, c'est la haine - la vérité quand elle fait rire, quand elle fait mal .
Risque-t-on de s'ennuyer? Pas un seul instant. C'est une partition fine où chaque phrase, chaque silence, doit tinter. Patrice Kerbrat, qui avait déjà mis en scène «Art», excelle à rendre ces écarts, ces litiges, ces frustrations infimes, qui enflent et qui soudain éclatent, ces esclandres où nul ne peut vaincre sans être blessé. A ce jeu-là, Richard Berry se montre le plus naïf, le plus sincère, le plus émouvant. Stéphane Freiss, souverain dans ses réticences et ses feintes, joyeux dans la fatuité, pousse une note plus perverse et plus faisandée. Auprès d'eux, Catherine Frot a décidément un ton unique: on dirait une souris invitée au carnage, et prête à goûter l'odeur du sang avec son museau de fausse ingénue. ..............
On épie, on savoure en douce ce psychodrame désastreux où chaque vérité est une vacherie.
Les ECHOS du 20/11/2000 par Annie COPPERMANN
C'est peu de dire qu'on l'attendait au tournant, Yasmma Reza. Après le triomphe de « Art », il y a six ans, elle n'avait plus écrit pour le théâtre. Deux livres et un scénario de film plus tard, et toute auréolée de son succès planétaire.
Sa nouvelle pièce, créée à Vienne (Autriche) le mois dernier, montée à Athènes il y a dix jours et attendue à Londres début décembre. Ce petit bout de femme est à elle seule un événement mondial! Ce qui ne l'empêche pas de payer de sa personne: à Paris, elle est elle- même sur scène, et ne s'est pas attribué le rôle le plus flatteur. Misogyne, misanthrope, elle pratique élégamment l'autodérision..

On rit souvent, sans honte aucune, on. se retrouve dans l'un ou l'autre des quatre personnages réunis ici, ou, quand le croquis vire au vitriol, on reconnaît, c'est moins gênant, ses voisins, ou ses collègues. On est; aussi, stimulé par la construction audacieuse de la pièce: les trois actes déclinent, avec de légers décalages, la même situation.
Yasmina Reza sait garder le cap de la légèreté, et de l'élégance, dans l'univers qui est le sien, celui d'un boulevard ironique qui devient miroir sans tain de nos propres défauts. Et ses variations salées-sucrées se croquent avec un constant plaisir. D'autant que, dans l'impeccable mise en scène de Patrice Kerbrat, les comédiens sont tous très séduisants: Richard Berry, Stéphane Freiss, mais surtout les dames, Yasmina Reza elle-même, très drôle en bourgeoise un peu cruche finissant par gueuler « merde » à son macho de mari et Catherine Frot, qui mène magnifiquement, sans rien d'une dilettante, le jeu diabolique de ces conversations auprès d'un frigo vide.
FIGAROSCOPE du 22/11/2000 par jean-Louis PINTE
Yasmina Reza est une cannibale. Livrez lui quatre personnages dans un salon, elle n'en fait qu'une bouchée, les réduit en miettes, mais les dissèquent de les dévorer.
"TROIS VERSIONS DE LA VIE", sa nouvelle pièce, est à ce titre un vrai festin. Deux couples dans l'infemal engrenage des fausses relations, du mensonge et de l'humiliation. Une même histoire racontée différemment, selon les réactions de chaque personnage. Yasmina Reza montre ainsi la force des mots, leur violence, leur pouvoir de destruction sur un individu. Elle rejoint quelque peu Nathalie Sarraute, avec ce même sens de l'absurde dans les situations les plus quotidiennes
Le grand bonheur de cette soirée, c'est Yasmina Reza comédienne. En trois rounds, elle laisse ses partenaires au tapis , sans pourtant mais écraser. Elle joue Inès, une déboussolée qui à juste le droit de la fermer Une femme qui noie son désespoir, son désamour, dans le sancerre blanc. Elle est fantastique. Si vraie, si pathétique, si: généreuse et drôle comme le sont les gens qui n'ont plus rien à perdre, puisqu'on leur dénie le droit d'exister. Un grand moment.
TELERAMA du 22/11/2000 par Fabienne PASCAUD
• Traduction », • variante », • interprétation »... S'il y a trois versions de la vie dans la dernière pièce éponyme de Yasmina Reza, il y a aussi trois premiers sens du mot • version » dans le Petit Robert. Curieuse variation autour du chiffre trois ? N'est-il pas un chiffre sacré, magique, dans la Bible comme au théâtre voir la règle des trois unités, les trois coups... Dès le titre même de son spectacle, le très érudite auteur d'Art (1)- aussi fine connaisseuse de la kabbale que de la culture classique - s'amuse donc en sorcière empreinte de mysticisme à nous plonger dans l'ambiguité. A moins qu'elle ne cherche ici, après nous avoir donné à voir trois dimensions de l'existence quotidienne, à nous entraîner dans la... • quatrième » : l'espace-temps soumis à la fameuse loi de la relativité.
Et voilà que Yasmina Reza nous invite successivement à observer trois variantes de la même scène en intervertissant juste quelques répliques entre les personnages, en permutant certains traits de leurs caractères. En bonne musicienne qu'elle est, amoureuse de Bach et de ses variations Goldberg, elle ouvre ainsi sur le même thème d'infinis possibles. Car bien sûr la même phrase dite autrement, donc ressentie différemment, dérègle les rapports de pouvoir et autres relations perverses qu'avaient noués entre eux, sans la moindre tendresse, les quatre personnages. Yasmina Reza s'interroge sur l'au-delà de nos situations quotidiennes : et si avec presque rien - juste une autre manière de prendre les choses, de les entendre, de les voir - on pouvait transformer son existence : s'en libérer.
Les comédiens jouent à peu près à l'identique les trois versions choisies. Seuls Richard Berry et Yasmina Reza échappent à la monotonie bourgeoise d'un jeu poli et lisse, savent introduire des ruptures, des décalages dans ce texte qui pourtant ne parle que de ça : des infimes et imperceptibles glissements de nos conduites journalières. Yasmina Reza, surtout, en mère de famille psychorigide et épouse humiliée, donne enfin à la pièce ce grain d'hystérie tragico-burlesque qui en fait la saveur. Les textes à demi-mot de cette grande faiseuse de théâtre ont besoin d'interprètes déraisonnables; ils en font résonner mieux que les autres les sous-entendus et les secrets, surtout quand le metteur en scène attitré de la dame est hélas si désespérément sage. Les textes de Yasmina Reza sont des trous noirs, dans lesquels il faut savoir se jeter. Pour mieux les explorer. En bons astrophysiciens... e (1) Art ainsi que L'Homme du hasard, Conversation après un enterrement et La Traversée de l'hiver, de Yasmina Reza, sont rassemblées dans un recueil intitulé Théâtre, paru en 2000 aux éditions du Livre de poche.
LIBERATION du 03/12/2000 par René SOULIS
La version française, présentée au Théâtre Antoine dans une mise en scène de Patrice Kerbrat (déjà aux commandes de Conversations après un .enterrement, la premièrepièce de Reza en 1987), n'est pas seulement la VO. C'est la seule où l'auteur interprète elle-même l'un des quatre personnages. Un exercice dont elle se sort très honorablement, y mettant même un peu plus de vivacité que ses partenaires.
Comme presque toutes les pièces de Reza, Trois versions de la vie sedéroule dans un milieu bourgeois raisonnablement cultivé: deux couples, les hommes sont des astrophysiciens.
A partir de cette trame de sitcom ou de comédie boulevardière,Yasmina Reza réussit une brillante démonstration, avec suspens, fausses pistes et renversements de situations.Elle se sert d'un < truc» dramaturgique qui n'est pas novateur mais fonctionne bien: les personnages jouent successivement «trois versions» de la même histoire.
D'une variante à 'l'autre, on retrouve des répliques et de situations identiques mais le ton, la psychologie des personnages et l'architecture des scènes diffèrent. S'il est difficile de ne passaluer l'habileté formelle de l'auteur, on peut être plus circonspect sur l'insistance avec laquelle elle souligne sa propre légèreté (voyez comme, mine de rien, je suis capable de profondeur); et sur sa façon, pas franchement sympathique dejoûer, àl'égard de ses personnages, sur les deux tableaux à la fois la connivence (comme ils nous ressemblent. . . ) et la distance (comme ils sont médiocres. ). On peut préférer, à cet égard, l'humour au premier degré du couple Jaoui-Bacri, dont les personnages sontdes cousins popu de ceux de Reza.
Dans la troisième version, on apprend qu'Hubert vient d'êrtr élu à l'Académie des sciences.
On peut imaginer qu'il arrive à Yasmina Reza de songer à l'Académie française, ce qui est parfaitement respectable.
LE CANARD ENCHAINE du 06/12/2000 par Bernard THOMAS
YASMINA REZA, en quelques années, est devenue, depuis « Art », la star des auteurs de théâtre français. Qui d'autre pourrait s'offrir le luxe de voir sa nouvelle pièce créée au même moment à Paris, à Athènes, à Vienne au Burgtheater et à Londres, au National Theatre, qui sont parmi les scènes les plus renommées de ces pays ? Quatre capitales pour « Trois versions de la vie », voilà déjà douze regards sur une réalité en principe identique.
Tout cela pour une petite scène de ménage insignifiante entre deux couples, dont l'origine vient d'un gosse qu'on ne verra jamais : on ne saurait pratiquer un art plus minimaliste
Yasmina Reza, en nunuche fofolle, est plus que convaincante. Elle est irrésistible.
La mise en scène de Patrice Kerbrat reste tellement ténue qu'elle se devine à peine. Moralité : « Comment, en gros, penser le monde sans être là pour le penser ? » Entre cosmique et comique, on rit sans trop se prendre la tête. S'ils avaient connu le numéro de téléphone de Pizza Hut pour s'en faire livrer une à domicile, la soirée se serait à l'évidence trois fois mieux déroulée, mais il n'y aurait pas eu de pièce. On applaudit cependant la virtuosité de l'auteur, son talent pour faire vibrer le presque rien, et la qualité des incontestables acteurs.
Dinner guests from hell serve up three times the pleasure
Live x 3 | Lyttelton Theatre, London
By Paul Taylor
08 December 2000
It's the social situation from hell. Imagine it: your promotion as a research scientist depends upon you and your wife wining and dining chez vous your smug superior and his put-upon spouse in cutting-edge cosmological studies. But whether it's through your mistake or theirs, they arrive a night earlier and find you in all your undoctored mess.
That is the scenario of Life x 3, the new comedy by Yasmina Reza, premiered now in a superbly cast and brilliantly timed production by Matthew Warchus in the National's Lyttelton Theatre.
The piece is adroitly translated by Christopher Hampton - his rendering of the titleperhaps not giving away the puckish and rather passionate twist Reza has given to the proceedings quite as directly as the original French (Trois Versions de la Vie). In its three scenes, her comedy hypothesises three different routes the evening could have taken.
The constants throughout are the personnel.
The visitors are Oliver Cotton's sublimely conceited and casually misogynist Hubert, a cosmologist superstar and ladykiller who in order to give his host a leg-up may require the hostess to give him a leg-over. His own spouse, in Imelda Staunton's immensely attractive performance, is a sensitive, inquiring woman stuffed for social purposes in a body-stocking of embattled sleekness.
Meanwhile, the scratch evening is precariously presided over by Harriet Walter's sulky and soignée Sonia, who veers between resentment of her husband's haplessness and acute understanding of it, and Mark Rylance who is in funny and heartwarming form as the nervy depressive Henry.
It's his prevaricating psychology, perhaps over-spelt out for us by his wife, that dictates the form of the play and its built-in alternatives. On each run-through, Hubert tries to undermine him by telling him that he has been pipped to the publishing post by another scholarly article on his pet subject: "the flatness of galaxy halos". It's the results of this tactic that alter.
I have never cared much for Reza 's work before now and had thought that Life x 3 might equal emptiness cubed. Instead, it amounts to pleasure-in-triplicate.
Let's get metaphysical
Yasmina Reza goes cosmic in the living room; Rita, Sue and Bob do it in the car...
Susannah Clapp
Observer
Sunday December 10, 2000
Life x 3 Lyttelton, London SE1
Rita, Sue and Bob Too & A State Affair Soho, London W1
I Just Stopped By To See The Man Royal Court, London SW1
Pinocchio Lyric Hammersmith, London W6
Minimally, millennially chic, Yasmina Reza is one of the most acclaimed and commercially successful dramatists of the past decade. To see her new play - the best since Art, now in its fourth year in the West End - is to understand why. Life x 3 is swift, sharply phrased, poised and awash with uncertainty.
Under Matthew Warchus's flawless direction, it draws from Mark Thompson an expressive design which makes the audience feel like interlopers in a Soho club: a naturalistic sitting room is trapped within a rectangle of fluorescent lights. It's stingingly well translated by Christopher Hampton. It's performed by four magnificent actors. But what's it for?
Three different versions are provided of one evening. An ill-prepared astrophysicist and his wife (a lawyer, but that's not her main point) are obliged to entertain a couple who might offer the husband professional advancement. In the first (the funniest) version, the wails of a child punctuate the action; in another, the infant is pronounced unusually self-sufficient. In one version, the host breaks down at news of a rival's publication; in another, he is stimulated by it. His wife is in turn intrigued by their male guest ('When a woman says "arrogant", she means attractive') and totally seduced.
As in Michael Frayn's Copenhagen, a correspondence is suggested between human and cosmic manoeuvres. But in Frayn's play a scientific proposition is precisely mapped on to human behaviour. Here, a comedy is lightly tethered to a vague speculation: just as, the argument seems to go, there are black holes and unknowable matter in the universe, so there are in human conduct. Meanwhile, a predictable rift opens up between the erudite and the empathetic. This is not a resonant play: it's a wheeze hitching a ride from metaphysics.
But it gives rise to an airborne production. A perfectly assured Oliver Cotton is an Alan Clark-style lounge lizard; Imelda Staunton is always truthful as she crumples and flares; Harriet Walter turns from tiger to kitten with a lift of her chin and a flick of her heel. Mark Rylance, as always, makes every line sing and every line his own. Together, these actors present a masterclass in comic timing.
An entirely different lesson is to be learnt from Max Stafford-Clark's production of Rita, Sue and Bob Too. Andrea Dunbar's play, set on a Bradford council estate, was first staged in 1982: it's lost none of its conviction. Two 15-year-old schoolgirls cop off with a married man, taking it in enthusiastic turn to have a 'jump' with him in his car: ankle socks wave in the air, rubber johnnies slosh around alarmingly.
Within Es Devlin's coal-black cave of a design - in which windows turn out to be television screens - are enacted divorce, a pregnancy, a major street row, a muted feminist ending. The play carries its themes lightly. The dialogue is punchy and funny. The girls are brilliantly played by Emily Aston and Emma Rydal: vigorously fleshy, vocally deadpan, hilarious, callous and loyal. Thatcherite policies are glimpsed obliquely: men who lose their jobs lose their cars - and their potency.
Dunbar was writing about the world she came from: she did so with the confidence of an insider. The other half of the Soho double bill is Robin Soans's A State Affair, a compilation of interviews conducted this year on Dunbar's estate. These interleaved first-hand accounts have the anti-climactic ebb-and-flow structure of documentary; they are performed with a combination of naturalism and rhetoric. They show that things have got worse since Dunbar's day: the old fear was pregnancy; the new fear is death from drugs. Stafford-Clark's idea of the theatre as a place for reporting news is an important one; he directs superbly: he will help secure Soho's reputation as a beacon for realistic drama in London.
Richard Wilson's direction is proving one of the Royal Court's chief assets. In his hands, I Just Stopped By To See The Man has so many beguiling touches that you're almost charmed into overlooking the hokum at the centre of Stephen Jeffrey's play.
It's inspiriting to hear the blues sung - that's to say, barked, yelped, whinnied and growled - by Tommy Hollis, whose grave and gravel-voiced performance is the linchpin of the evening. It's enlivening to watch Julian McGowan's design - a small, faded clapboard house - crack apart, to reveal a garish wider horizon. It's fascinating to see Sophie Okonedo picking a tear-sodden, haughty path through her trials.
But who would think that improbability and cliché could be so closely intertwined? Surrey rock star (a stranger to real pain) prises ex-cotton-pickin' blues singer (dignified and honourable) out of unexplained hidey-hole and is allowed to play his guitar; blues singer's graduate daughter turns out to be a gun-toting political activist. Sorry, but I don't believe it.
Parents and teachers are reported to have been alarmed at the use of rude words (eg 'balls') in Lee Hall's version of Pinocchio. Actually, the original tale is latently lewd, what with the wooden puppet's famous expanding protuberance: 'I'm a boy,' he whoops unnecessarily at the play's climax.
Under Marcello Magni's direction, it's not crudity but dolefulness that's the worry. Grisliness - the rabbit of death, a blinded cat, a defunct, blue-rinse fairy - isn't sufficiently leavened by pleasure. To the accompaniment of an accordion - most solitary of instruments - Pinocchio is disconcertingly turned from wood to flesh, from tiny to overgrown: he's a big puppet manipulated by two dark figures got up like gangsters; he's a tiny puppet tossed across the stage in a giant net; he's a human played like an escapee from the Ministry of Silly Walks. He's loomed over by a giant scarlet monster-puppet; the entire stage is swallowed up by the huge crimson jaws of a shark. The story is obscured by the relentless cutting of capers: it's a continuously ingenious evening, but rarely magical.
THE
==== JERUSALEM POST
Thursday, October 7, 1999 27 Tishri 5760 Updated Thu., Oct. 07 17:41
High flyer with a fear of aging
By PEARL SHEFFY GEFEN

I N T E R V I E W
Glück ist langweilig
Ein Gespräch mit der französischen Dramatikerin und Schauspielerin Yasmina Reza, die in ihrem neuesten Stück "Dreimal Leben" zurzeit auch als Bühnenstar Aufsehen erregt
Von Sacha Verna (Gesprächsführung)

Datum: 26.03.2001
Stürme über Bauklötzen
Andreas Schäfer
Yasmina Rezas Erfolgsstück "Drei Mal Leben" feierte im Renaissance-Theater Deutschland-Premiere
Tagesspiegel vom 23. März 2001
"Drei Mal Leben"
Das Sein und das Nichts
Verzweiflung kann sehr komisch sein: Felix Prader inszeniert Yasmina Rezas neue Tragikomödie
Kai Müller

Artikel erschienen am Sa, 2. April 2005
Fauler Adel der Depression
Yasmina Reza hat einen brillanten Roman über das allgemeine Unbehagen geschrieben
Yasmina Reza: Adam Haberberg. Aus dem Französischen von Frank Heibert und Hinrich Schmidt-Henkel. Hanser, München. 152 S., 15,90 EUR.

Artikel erschienen am Sa, 19. November 2005
Humor ist Kultur
Lob des Mondänen, Urbanen, Graziösen: Dani Levy gratuliert Yasmina Reza zum WELT- Literaturpreis 2005
Read these articles here
UNE DESOLATION

"Desolation" by Yasmina Reza
In this spellbinding diatribe, a deliciously wicked man rants about his friends, his women and the son who disgusts him by being happy.
By Suzy Hansen
Oct. 10, 2002 | If any of us had, say, 136 pages to take stock of our entire life, we'd almost inevitably consider whether or not we've been happy. "Happy" is a daunting word in many ways -- the chipper look of it, its deceptive simplicity, the unsettling contrast between an intellectual understanding of its meaning and our seemingly inadequate feelings deep inside. It might be the elusive nature of happiness that prompts Samuel, the French narrator of playwright Yasmina Reza's "Desolation," a 136-page end-of-life rant, to try to make a distinction: "[There is] something I value a hundred times higher than a happy man -- a joyful man."
The "joyful" man Samuel is speaking of is his friend Leo Fench, who has recently passed away. In this alternately caustic, beautiful, remorseful, meaningful and sometimes just plain mean monologue, Samuel assesses his life through those people he loves and/or hates the most. There's his second wife, Nancy, who "doesn't understand that a man who has no place to whine cannot be a normal man"; his housekeeper Dacimiento, who can't properly fit garbage bags over the rim of a trash can; his estranged son; his wonderful friend Genevieve Abramowitz, and his mistress Marisa Botton.
Three men also make up his circle: his friend and neighbor, Lionel, whose wife has ruined him by changing the curtains on his windows; another friend, Arthur, who infuriates the narrator by moving to Israel and adopting Jewish nationalism; and of course, Leo, the joyful one.
The spark, or inspiration, for this monologue is an announcement from his son, a child he doesn't understand or approve of (though he doesn't seem to like his daughter much either): The young man is happy. Samuel's contempt for this condition is palpable and often absurd: "I would have liked you better as a criminal or a terrorist than as a militant in the cause of happiness."
The son -- who we learn detests his father for his harshness -- is traveling the world, embracing a life of leisure. "I whose only terror has always been daily monotony," the narrator explains, "I pushed open the gates of Hell to escape his mortal enemy, I have given life to a windsurfer."
Clearly, this man covertly envies his son. Yet, does he resent the boy's happiness or, more specifically, the fact that it has been found so far from the side of his now extraneous father? But if you feel inclined to sympathize with the narrator, his nastiness -- "The funny part of it is that instead of hardening you up, I produced a weakling" -- makes it difficult. It's to Reza's credit that she doesn't ask you to try.
While reading someone's unfettered complaining might sound like about as much fun as sticking needles in your eye, Reza's narrator is someone you want to listen to, and not only because he's often deliciously wicked. What's exhilarating is that he speaks -- sometimes to himself and sometimes to his son -- with the unbridled and sometimes desperate bravado of a man who knows he's about to die and therefore says whatever he pleases.
Samuel struggles with his own honesty. Sometimes he tries his best to be charitable, but his withering cynicism overcomes him, as when he describes Nancy: "She's wonderful, you know. She loves people, she wants the best for all humanity. Starting at dawn. The woman is so upbeat, it's a nightmare, from the moment she gets out of bed." Reza's sentences either skip along crisply or ramble angrily, according to Samuel's mood. It doesn't matter that we get no outside perspective on our hero. You can imagine that sometimes he's muttering to himself while fussing over his garden; at others, he carries on like a child, stamping his feet, red-faced and punching the air.
Often the narrator's sadness seeps out as well, as unavoidable as his anger. It's then that he most seems to be reaching out to touch his reader: "Even if children don't remain as warm as you think they will, they're still your children and I refuse to lose you completely," he says. Moments like these in "Desolation" gave me the chills. Yet, while the narrator of her story is admittedly depressed, Reza fiercely resists the weight of that emotion. In the last days of his life, Samuel is very alive. When Reza builds a particular passage into a rising crescendo of life, pain, anger and love, it's a hypnotic adrenaline rush, something almost like joy.
About the writer
Suzy Hansen is an assistant editor at Salon.

Not just an old fool
(Filed: 01/12/2002)
George Walden reviews Desolation by Yasmina Reza
Imagine a talking head 100 times wittier, wiser and truer to life than any of Alan Bennett's tiresomely quirky confections, and you get an idea of the quality of the writing and characterisation in Desolation. The narrator, the ageing Samuel, ruminates about his life, his loves and his times. A cussed old body, he is unhappy with his second wife, with his housekeeper, and most of all with his son, to whom many of his more acid reflections are addressed.
It is said that Yasmina Reza, author of the box-office hit Art, distrusts the kind of people who like her plays, and she may find that some people may also like this book for the wrong reasons. It is easy to read Samuel's jaundiced view of the world, and especially his relationship with his son, as a caricature; but the novel is far more interesting and more human than that.
Reza is not just putting cantankerous sentiments into her hero's mouth to make him the kind of easily recognisable "character" we feel pleased to recognise. Samuel is a distinctive personality, and his criticisms of his son, society and the world are not just hilariously expressed, they are frequently convincing. It is easy to imagine some of the best lines being delivered on-stage. "I am too close to my own disintegration to get involved with nuances." "Experts flatten the world". "We agree that pity has a catastrophic effect on all forms of vitality" (a little Nietzschean, that one).
In case you are as puzzled as I was about Reza's name and nationality, she is French, but the daughter of a Hungarian mother and a Russian-Iranian father. This background may help to explain why her ideas, humour and attitudes strike us as unconventional in a genuinely non-conformist way, though not perhaps how she manages to capture the tone of an ageing male so brilliantly. This is her first novel, she is a youngish woman (43), and one hopes there will be more, since she is a truly original, remarkably funny author.
The translation, by Carol Brown Janeway, is stylishly polished, and none of the humour is lost, which in English translations from the French it often is. My only criticism is, why has this gem taken three years to reach Britain?
The torn-up letter
(Filed: 21/12/2002)
Alan Marshall reviews Desolation by Yasmina Reza
Halfway through Yasmina Reza's short novel Desolation, the central character, a 73-year-old Jewish man, who is also the narrator, sits down in a bar with the elderly former-mistress of an old friend who has recently died. They have just bumped into each other at a garden show. The woman tells him about a note her lover once wrote to her, a quotation from the French Surrealist Louis Aragon: "Don't read this letter: read the other one, the one I tore up. Think about the fact that I'm constantly tearing up a letter, a sort of letter."
The theme is the failure of communication and what it does to love - or perhaps it is the failure of love and what that does to communication. "The soul doesn't read," the narrator reflects. Up until this moment, while I had been amused now and then (which is not to be dismissed), I couldn't say I'd been gripped. But the quotation from Aragon had such a sweet, bitter charm that I suddenly had the urge to start the book all over again and see what I had missed. That's what comes, I thought, of beginning a book on the tube at the end of a busy day.
And indeed on second reading, it does begin quirkily enough. The narrator is in his garden pondering his lot, addressing his thoughts and memories to his estranged, far-away son. People think he must keep a gardener, but, he protests, it's all his own work. The gardening motif persists throughout the book, most conspicuously in the image of the narrator dutifully tending his father's grave.
However, as I continued my rereading, I remembered becoming suspicious when I got to the bottom of the first page and read: "I'd like you to explain the word happy." This is the cue for the narrator to express his despair at having "fathered someone happy". Some of what follows is sharp and funny. The Jewish angle and the histrionic cantankerousness bring to mind those angry ageing folks who turn up in the works of Philip Roth or Grace Paley. The narrator is in his second marriage now and left behind, bemused and disgruntled, by his wife's renewed appetite for life, which he dismisses as a kind of American makeover.
But this hoary despair of happiness: haven't we been here before? Is it still enough to build a novel on? Or rather, is a self-consciously Nietzschean dithyramb against the vanity of happiness enough to build a novel on?
Reza's secret is not to trouble to build one. The scenario facilitates the narrator's ramblings, but these in turn expose what is facile in the scenario. The gag in the bar about mistaking other people's olive pips for shelled pistachios is funny, but it is only a gag. And some of these gags are a bit like the olive pips. Given a choice, as Reza, or rather Aragon says: don't read this one, read the other one.

• LE MONDE DES LIVRES | 16.01.03 | 16h18

• MIS A JOUR LE 16.01.03 | 18h18


Yasmina Reza, l'art du "dépressif loufoque"
La dramaturge et romancière mêle le comique et la critique sociale, la morale et une certaine tendresse.
ADAM HABERBERG de Yasmina Reza. Albin Michel, 174 p., 15 €.
Avec ce bref roman, féroce, lucide et plein d'humour, Yasmina Reza trouve son style de narration : sec, rapide, enlevé. Dans Une désolation (Albin Michel, 1999), elle était restée trop près de l'écriture théâtrale, qu'elle maîtrise parfaitement et qui lui vaut un succès international. Ce monologue était fait pour être dit. Adam Haberberg au contraire est fait pour être lu, voire relu, selon qu'on veut s'attacher au côté comique ou à la réflexion qu'il propose sur l'état de la société. Yasmina Reza réussit ce "mélange de Molière et de Woody Allen" - relevé par un critique américain à propos de sa pièce Art -, l'alliance du comique, de la critique sociale, d'une morale et d'une certaine tendresse. S'il fallait inventer un nouveau genre pour cette petite fable, on pourrait risquer le "dépressif loufoque".
Adam Haberberg, le héros du récit, 47 ans, deux enfants, est un écrivain mécontent : mécontent parce que son dernier livre a fait un flop, mécontent de lui-même, et, finalement, mécontent de ce livre que les autres n'ont pas aimé. Le lecteur le découvre, un après-midi, assis devant les autruches du Jardin des plantes. Il est obsédé par cette "thrombose sub-totale de la veine centrale de la rétine" qu'on a diagnostiquée chez lui et qui risque de lui faire perdre l'usage de l'œil gauche. Ce qui produit une description très moliéresque des diverses conséquences et possibles extensions de la maladie. En outre, la perspective de perdre la vue rend soudain, paradoxalement, Adam Haberberg extralucide : sur sa vie, son couple, ses amis, ses relations. Sur cette société où, lui expliquait Goncharki - autre écrivain désenchanté réfugié dans l'alcool et la déprimante rédaction de séries populaires, Blade et Brigade mondaine -, "en faisant descendre l'art dans la rue -...- on a fait croire au premier venu qu'il pouvait être un artiste. Le premier venu n'a aucune raison de se méfier, il habite un monde qui chaque jour lui dit, exprimez-vous, imposez votre moi. -...- Il est vite admis dans la communauté de ses pairs, ignorant qu'il ne peut y avoir de communauté d'artistes, car l'artiste, et l'écrivain en particulier -...-, bien que nous sachions vous et moi qu'il s'agit d'une branche faible du genre, est un solitaire qui ne veut pas se mélanger et ne se reconnaît ni égal ni confrère".
Lui reviennent en mémoire d'autres propos de Goncharki sur le couple, et il voit le sien, désastreux, ce week-end raté à Saint-Vaast-la-Hougue, avec les deux enfants, 5 et 8 ans, sa femme Irène silencieuse et butée."Une catastrophe", dit-il au téléphone, de son banc, sous la pluie, à son ami Albert. Comme si cet après-midi de désastre, au Jardin des plantes, ne suffisait pas à alimenter la noirceur de ses pensées, la "fatalité" conduit vers le banc d'Adam Haberberg une femme : la mauvaise rencontre absolue, la fille surgie du passé qu'on n'a surtout pas envie de revoir, l'ancienne copine d'école qui se souvient de tout ce qu'on a voulu oublier, qui a gardé les photos de classe... Cerise sur le gâteau, celle-ci, Marie-Thérèse Lyoc, est vendeuse de produits dérivés - mini-magnets, stylos avec tableau de Claude Monet, pocket-light, Bic Gustav Klimt. Elle est donc sûrement devenue elle-même un produit absolument formaté de la société marchande contemporaine.
Divorcée, conduisant une Jeep, habitant Viry-Châtillon, Marie-Thérèse se dit, bien sûr, enchantée de cette rencontre de hasard et invite Adam à venir dîner le soir même chez elle. Comment et pourquoi s'embarque-t-il dans cette galère ? C'est toute la question et tout le sujet de cette bizarre soirée dans la vie d'Adam Haberberg que dissèque, au scalpel, Yasmina Reza. Adam aurait sûrement dû rebrousser chemin avant de passer le périphérique, ou s'enfuir quand Marie-Thérèse s'arrête au château de Sceaux pour déposer un paquet. Mais il lui faut sans doute aller jusqu'à Viry-Châtillon pour explorer à fond son angoisse et sa détestation de lui-même, et, peut-être, en venir à bout en refusant l'image que lui propose Marie-Thérèse. Cette escapade insolite va-t-elle lui permettre de "convertir l'existence en littérature", d'"exister en dépit et au-delà du réel" ? Comme personnage de roman, assurément.
Josyane Savigneau
• ARTICLE PARU DANS L'EDITION DU 17.01.03


EXCERPT

DESOLATION

Yasmina Reza
The word is, you have a good gardener. People say to me, You have a good gardener! What gardener?! A laborer, a workman. He carries things out. You, you do the thinking. Him, he pushes the wheelbarrow and he carries things out. Everything—I've done everything in the garden. People congratulate Nancy on the flowers. I decide on the color scheme and the plants, I site them, I buy the seeds, I buy the bulbs, and her, what does she do?—it gives her an activity, you'll tell me—she plants them. People congratulate her. That's life. The celebration of the superfluous.
I'd like you to explain the word happy.
On Sundays I talk about you with your sister, because I talk about you. You, you think I don't talk about you, but I do talk about you. She tells me, He's happy.
Happy? The other day, at Ren? Fortuny's, some idiot said, "Surely the purpose of life is to be happy." On the way home in the car I said to Nancy, "Did you ever hear anything so banal?" To which Nancy's subtle response was, "So what should it be, according to you?" For her, happiness is legitimate, you know. She's one of those people who think happiness is legitimate.
Do you know her latest accusation? I had a new roller blind made for the laundry room. You know how much the guy wanted to charge me to install the Japanese shade I could buy readymade in any supermarket? Two hundred twenty dollars. I object. I'm not looking to get robbed, you know. Finally, the guy, who's a robber, knocks off $40. You know what upsets her? That I spent a hour and a half getting him down $40. Her argument? You reckon you're worth $40 an hour. Trying to make me mad. And her other argument? The guy has to earn a living. That's how she is.
So you're happy. At least that's what they say.
People say you're idle, people say you're nonproductive, and then they say, He'shappy. I've fathered someone happy.
I, who strive to achieve some modest contentment in the middle of this pleasant flowerbed, I spawned a happy man. I, who was accused, principally by your mother, of tyranny, most especially with regard to you, accused of excessive severity, of injustice three times out of five, I stand here today in contemplation of the good—the excellent—results of my educational efforts. Granted, I didn't foresee the hatching of a contemplative being, but isn't a father's desire the happiness of his family?
Happy, your sister says. He's thirty-eight, and he crisscrosses the world on the 99 cents he gets from subletting the apartment I rent for him.
Crisscrosses the world. Let's face it. . . .
I say, "What does he do? In the morning he steps out of the bungalow. He looks at the sea. It's beautiful. Okay, I agree, it's beautiful. He looks at the sea. Fine. It's twelve minutes past seven. He steps back into the bungalow, and eats a papaya. He goes out again. It's still beautiful. Thirteen minutes past eight . . . and then?"
What happens then? That's when you have to start telling me what happy means.
You're looking well. Good weather in Mombasa. Mombasa or Kuala Lumpur, I don't give a shit, don't let's get bogged down in details. It's all the same to me. After thirteen minutes past eight, East or West, the world is you.
Hats off, my boy, one generation and you've wiped out the only credo by which I've lived. I, whose only terror is the daily monotony, who would swing open the gates of Hell to escape that mortal enemy, I have a son who samples exotic fruits with the savages. Truth has many faces, your sister said to me in an upsurge of idiocy. Indeed. But truth in the guise of a papaya-sucker is opaque, you know.
It would be hopeless trying to find the slightest trace of impatience or restlessness in you, you sleep, I imagine, you sleep like a log, you don't belong to the band of wanderers who pace the predawn streets and are my friends, it would be hopeless trying to find a hint of futile anxieties, inchoate restlessness, in a word—unease. I'm not even sure you understand why I'm concerned about you. That I can worry about your lack of worry must strike you as a new phase of my monomania, no? You wonder why I don't relax, you say to yourself, What does he do with his days, in a state of perpetual metamorphosis, what's the sense of it, never sated, never appeased. Appeased! Don't know the word. My son, any man who has tasted action dreads fulfillment, because there's nothing sadder or more washed out than the accomplished act. If I weren't in a constant state of metamorphosis, I'd have to battle the gloom that comes with endings because I refuse to wind down in some female fit of the vapors. At your age I knew about conquest, but more important, I already knew about loss. For you see I have never had any desire to conquer things in order to keep them. Nor to be some particular person just to stay that way. Quite the opposite. As soon as I settled on a self, I had to undo that self again. Only be whoever you're going to be next, my boy. Your only satisfaction lies in hope. And now my offspring opts to be becalmed in a slack prosperity based on utter lack of ambition and wandering all four points of the compass. Basically, if I've never dared to attack happiness, and I mean attack, please note, as in assault a fortress, you don't conquer a fortress by lying in the sun eating papayas, if I've never attacked happiness, I say, it's maybe because it's the only state you cannot fall out of without hurting yourself. It's a glancing blow but you never heal. You, poor sweetheart, you want peace right away. Peace! When it comes to vocabulary, let me do the honors. To be precise, it's well-being. You want to turn into a piece of seaweed as fast as you can. You're not even trying to fake some spiritual infatuation, I could be taken in by that, I'm not un-naive. No. You come back tanned, calm, smiling, you sent two or three anodyne postcards and people who want to please me—want to please me!—say, He's happy.
When you were a child, you groveled at my feet for months because you wanted a dog. Do you remember? For months you groveled, you cried, you begged, you asked over and over again. I said no, categorically, you kept on nagging. One day you uttered the word hamster.
You had swapped the dog for a rat. I said no to the hamster and earned myself the right to hear the word fish. You couldn't sink any lower.
Your mother persuaded me to agree to fish, and we had the aquarium.
Were you happy with the aquarium? I pitied you, my boy.
* * *
You see these primulas, sluts, they're choking the leeks, nobody thinks of doing any weeding. If I don't take care of it, with my back that's killing me, nobody will. You have to be nice to the maids, according to Nancy. Nice means not asking them to do anything. Recently she said, If Mrs. Dacimiento quits, I quit too. Under the pretext that I wasn't being sufficiently nice to Mrs. Dacimiento. Whatever Mrs. Dacimiento's faults or qualities—of which she has fewer and fewer—I am supposed to curb myself because she is a servant. So what if Mrs. Dacimiento is now mediocrity-made-flesh, someone who can neither climb stairs nor bend over, Mrs. Dacimiento can't even raise her eyes or lower them, she can only see the world at her own level. She's married to a man who installs central heating, a stay-at-home who hates everything. Doesn't even like football on TV. Which is weird for a Portuguese. The Portuguese like big balls, fat, and car catalogs. Hers likes nothing.